With the purpose of including additional experiences on important travel topics, here is a guest post from renowned travel adventurer, writer and blogger, Matt Kepnes, otherwise known as Nomadic Matt. Here he talks about the importance of travel insurance and what he wouldn't leave home without it.   
Lars and Shelley
Why I Never Leave Home Without Travel Insurance
Over the past decade of travel, I've made more than my fair share of travel mistakes.
I've gone to the airport on the wrong day, booked flights for the wrong day, gotten ripped off by scams because I wasn't prepared, and forgotten things in hostels because I was in a rush.
Even after backpacking in over a hundred countries, I still make silly mistakes here and there.
But there's one mistake I never make: I never travel without travel insurance.
I know travel insurance isn't a fun topic to research or read about, but it's something I'm passionate about because it has helped me on many occasions over the years.
I used it for a doctor in Argentina and when my camera broke in Italy. It was there when my eardrum popped in Thailand and when my luggage was stolen in South Africa too. It was there when I got knifed in Colombia.
Nomadic Matt in Patagonia 
Travel insurance was there when a friend had to be helicoptered out of the Amazon and when another friend's father died and she had to fly home.
Travel insurance is a safety net that provides assistance and peace of mind should something go sideways on your travels.
As boring as it is to read about, it's something every traveller should invest in before they leave home. Yes, it's an added expense, but the best travel insurance policies cost just a few dollars per day and can save you thousands of dollars should something go wrong.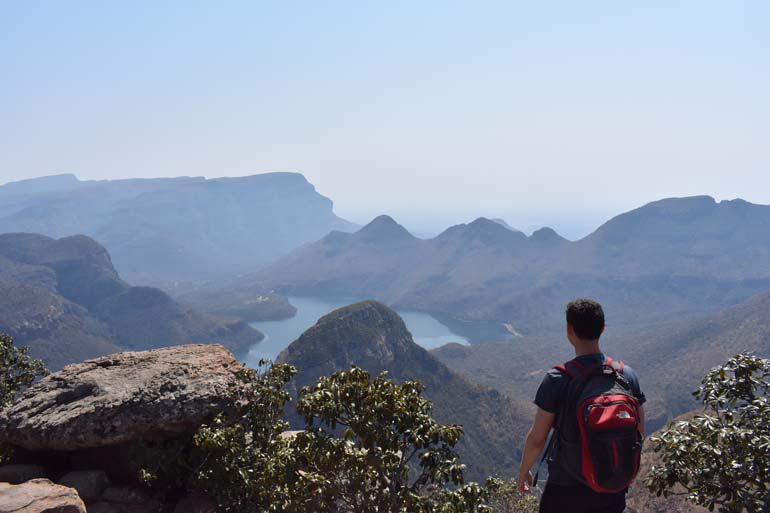 The Importance of Travel Insurance
Here's why I never leave home without travel insurance:
It covers delays and cancellations.
While serious injuries and emergencies can happen while you're abroad, the most likely reason you'll need to make a claim is due to a flight delay or cancellation.
I can't count how many times my flights have been delayed or cancelled. It's inevitable, really. This is why I always book travel insurance that covers delays and cancellations (World Nomads is the company I use). That way, if my baggage is lost or delayed or if I need to book last-minute accommodation at the airport, I know I can get reimbursed by my insurance provider.
These issues, while not life-threatening, can be super frustrating and tedious to deal with. Knowing that you'll be compensated makes them more bearable.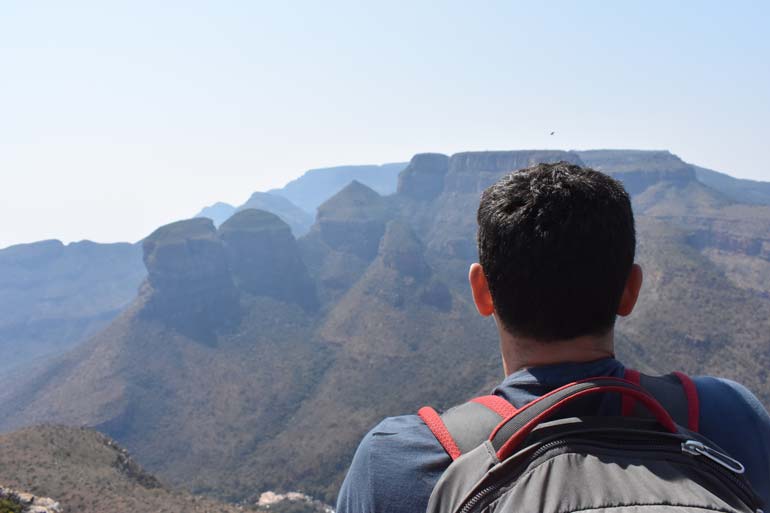 It covers your gear
Don't be left carrying the bag if your gear gets lost, damaged, or stolen. Most comprehensive insurance plans will cover some, if not all, of your gear, so you can travel with confidence, knowing your valuables are protected should something unexpected occur.
It covers COVID.
While many travel insurance companies didn't cover pandemics when COVID exploded onto the global stage, these days the best travel insurance companies now have provisions for coronavirus. While the vaccines will hopefully make these provisions irrelevant down the road, for now, it's important to know that you'll be able to get medical coverage and transportation home should you get infected.
Before you buy your plan, make sure it covers COVID-19. World Nomads, Medjet, and Safety Wing all have COVID provisions, so start with them if you're planning a trip.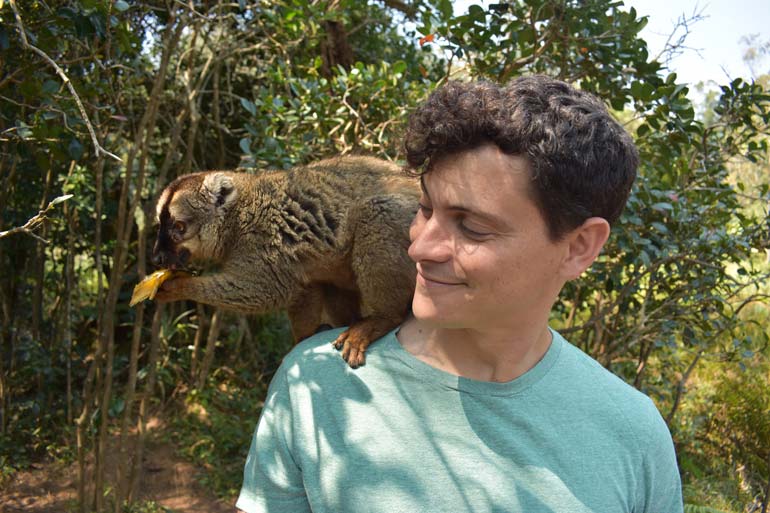 It covers emergency evacuations.
Medical evacuations are expensive. They can cost upwards of $200,000! Unless you've got that much cash just lying around, you'll want to make sure you purchase a travel insurance policy before you go. While rare, having to pay for one while uninsured could bankrupt you.
And evacuations aren't just for injuries, either. Sure, if you fall and break a leg hiking, then you might need a medical evacuation. But they are also for natural disasters (such as earthquakes, typhoons, and hurricanes — all of which are super common in many popular tourist destinations), political turmoil, and acts of terrorism.
Don't risk going into debt for the rest of your life to save a few bucks. It's not worth it.
Travel Insurance will get you home.
If you get injured abroad without insurance, you're on your own. That means you not only need to handle all of the medical costs but you then need to figure out how to get home — and pay for it out of pocket too.
With insurance, your medical costs will be reimbursed and you'll be sent to "the nearest suitable facility" should you need emergency medical attention. That could be in the country you're visiting or in a nearby country — they won't necessarily send you home.
Fortunately, there are companies like Medjet that offer additional medical transportation coverage. That means you'll be sent home if there's an emergency and not just to the nearest suitable facility. Because who wants to be stuck in a hospital overseas?
It provides peace of mind.
The best travel insurance companies don't just help you out when something goes wrong. They provide peace of mind, giving you the confidence to travel freely and enjoy your trip without worrying about everything that could go wrong.
For example, without insurance, you'd need to handle all your own flight cancellations and delays. And you'd need to pay out of pocket for injuries — which can cost thousands of dollars. Unless you have a pile of cash sitting around, even a minor injury can send you home broke (or leave you in debt).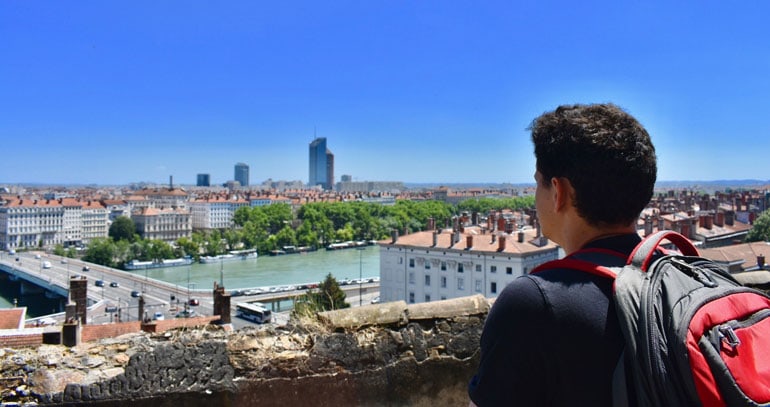 Don't waste your energy worrying about things that can be avoided. Simply buy travel insurance so you can relax and enjoy your trip. If something goes wrong, it will be there to help you navigate the ins and outs of the situation. You won't be alone. To me, that peace of mind is worth the price.
***
Nobody wants to spend their precious travel-planning time reading insurance policies and combing over fine print (I sure don't). But travel insurance is a must for any trip you take!
Chances are things will be fine while you're abroad and you won't even use your insurance policy. But, as I've learned over the years, it's always better to be safe than sorry.
Matt Kepnes runs the award-winning travel site nomadicmatt.com, which helps people travel the world on a budget. He's the author of the NYT best-seller How to Travel the World on $50 a Day and the travel memoir Ten Years a Nomad. His writings and advice have been featured on CNN and the BBC and in the New York Times, The Guardian, Lifehacker, Budget Travel, Time, and countless other publications. You can follow him on Instagram at @nomadicmatt. When he's not on the road, he lives in Austin.US
This post may contain affiliate links. This means that we may earn a small commission from purchases you make through our links, at no extra cost to you. Thank you for supporting us. For more info, read our Disclosure Policy.
If you enjoyed this article, you may like these FREE RESOURCES:
FREE Travel Guides (many countries)
FREE 23-page Travel Planner, including menu planner, journal pages and budgeting)
FREE Phone Wallpapers
FREE Photo Ebooks
Monthly Travel News 
Arrange Your Travel Insurance
Get a quote from World Nomads - one of the best options for travellers. Find out why here.
Book Your Accommodation
We use Booking.com and Tripadvisor to find accommodation that suits our budget and to get a great overview of available specials and deals. 
Travel Gear and Accessories
We've been on the road since 2017 and have added items we've found useful to our Lifejourney4two page on Amazon  
Car Hire
We use  Rentalcars.com to find the best car rental deals.
Motorhome/Van Rentals
If you are looking for a motorhome or van rental - we highly recommend the Motorhome Republic who can find the best deals worldwide.
Finding Activities to do
We use Get Your Guide and Viator to get ideas of what to do in a place - sometimes it's best to get tickets online and jump the queues.
Flexible Accommodation Options/ Or Finding someone to look after your pets
We often use house/petsitting as it really makes our travels much more affordable - as accommodation is FREE
Get 25% off  Trusted House Sitters by using our link here: Join Trusted House Sitters either as a house sitter or if you want to find a house sitter.
Photography Prints and Products
Shop our ETSY store for digital downloads of our best photos and our unique photographic designs.