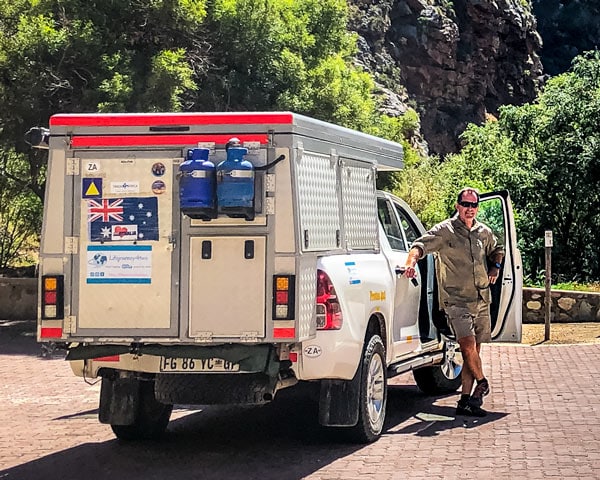 I graduated from university in Australia and went overseas to work in the offshore oil and gas sector on and off over the next 18 years.
Australia, Singapore and Dubai have all been called home before we began our road tripping around the world adventure.
It is fair to say that my eagerness to see around the next corner is due to the wandering spirit inside me.
8 RANDOM THINGS ABOUT ME
Proud Australian, calling the world my home
Keeping fit is essential for me…. healthy body = healthy mind
I prefer to live outside my comfort zone — it's a lot more fun!
If I had to make a choice to live within the hustle and bustle of city life or live a quiet existence elsewhere — I'd go for quiet every time
I am an animal lover, especially dogs
Every place has a story to tell and I enjoy finding out what that story is
Favourite quote: "Travelling is about finding those things you never knew you were looking for."
I'm grateful I can share this adventure with my one true love, Shelley