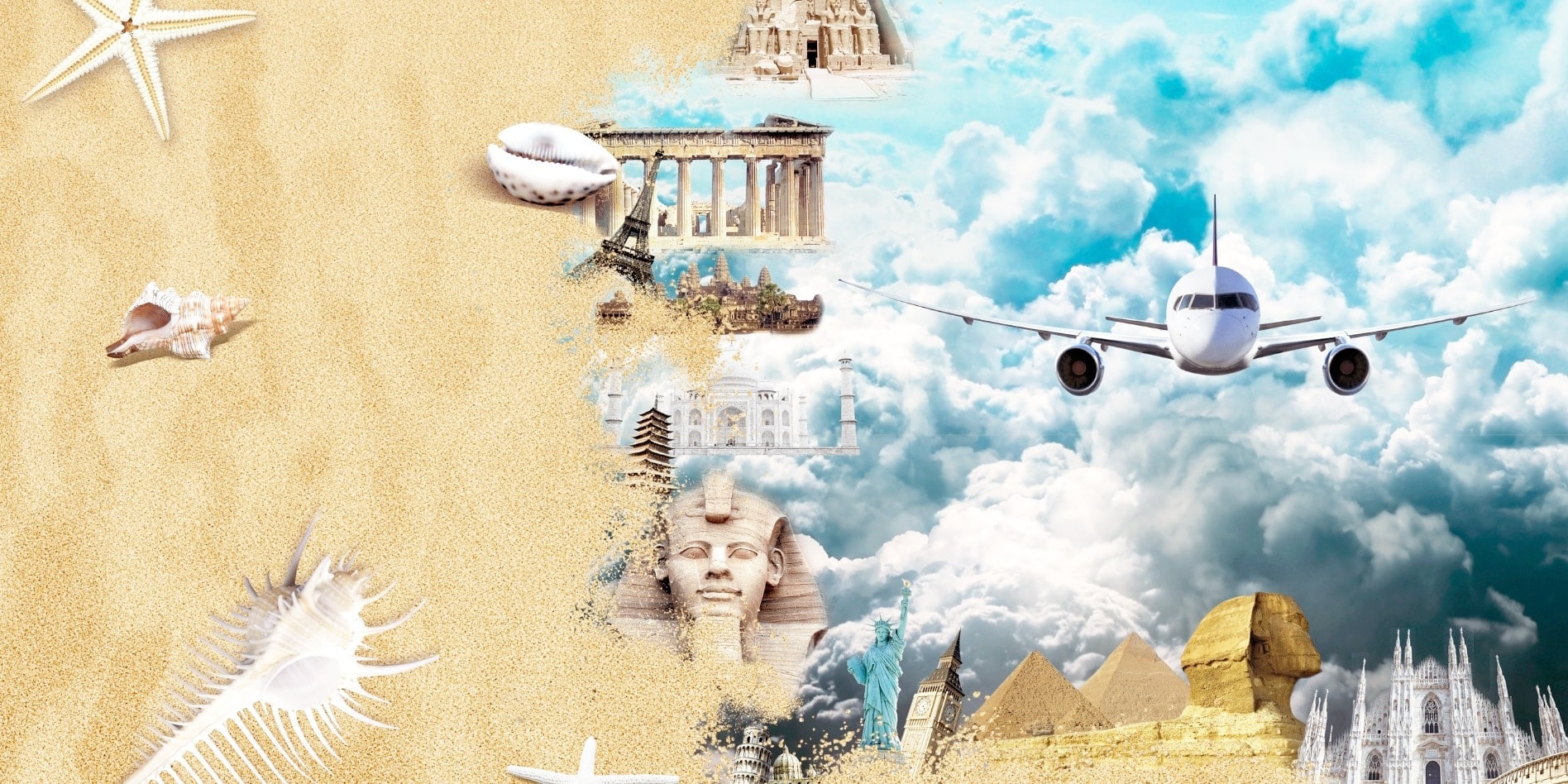 Some posts on this site contain affiliate links, meaning if you book or buy something through one of these links then we may earn a small commission. Read our Disclosure Policy here.
TRAVEL RESOURCES
As you may know, we travel on a budget, so we are always scouring the internet for the best websites to help us find the best deals for flights, transport, accommodation and activities.
Below is our list of favourite tools, apps and websites that help us save money on our travels.
We've also included any discount links we have for you.
Browse below or use this list to jump to those resources you are interested in:
1. FINDING FLIGHTS
1. Skyscanner
When searching for the best flights we use Skyscanner and then also check the prices direct with the airline to see which offers the best deal.
2. FINDING ACCOMMODATION
We use a combination of sites to try to find the best accommodation deals.
1. Booking.com
On Booking.com, we find a variety of cheap and budget accommodations, such as local guesthouses and cheap hotels. We like that you become eligible for further discounts as a "booking genius" the more you book with them, so that gives us even more value.
2. Hotels.com
As a comparison, we use Hotels.com to compare prices or find deals that might not be listed on Booking.com.
4. Housesitting
This is our preferred method of finding accommodation because it is FREE. This option makes our travels much more affordable, and we also get lots of pet cuddles 🙂
🐾 Get a Trusted House Sitters membership today and start saving $$$ on accommodation costs. Get 25% off at checkout for new memberships with our discount code: LIFEJOURNEY25
3. TRAVEL GEAR AND ACCESSORIES
We've been on the road since 2017, so we have learnt about all the travel gear and accessories that can make your travels easier.
We have added useful items to both our UK and USA-based Amazon pages, which you can check out using the links below.
You may also find it useful to check out our articles on:
🔲 Campervan and Motorhome Accessories
4. RENTING CARS OR CAMPERS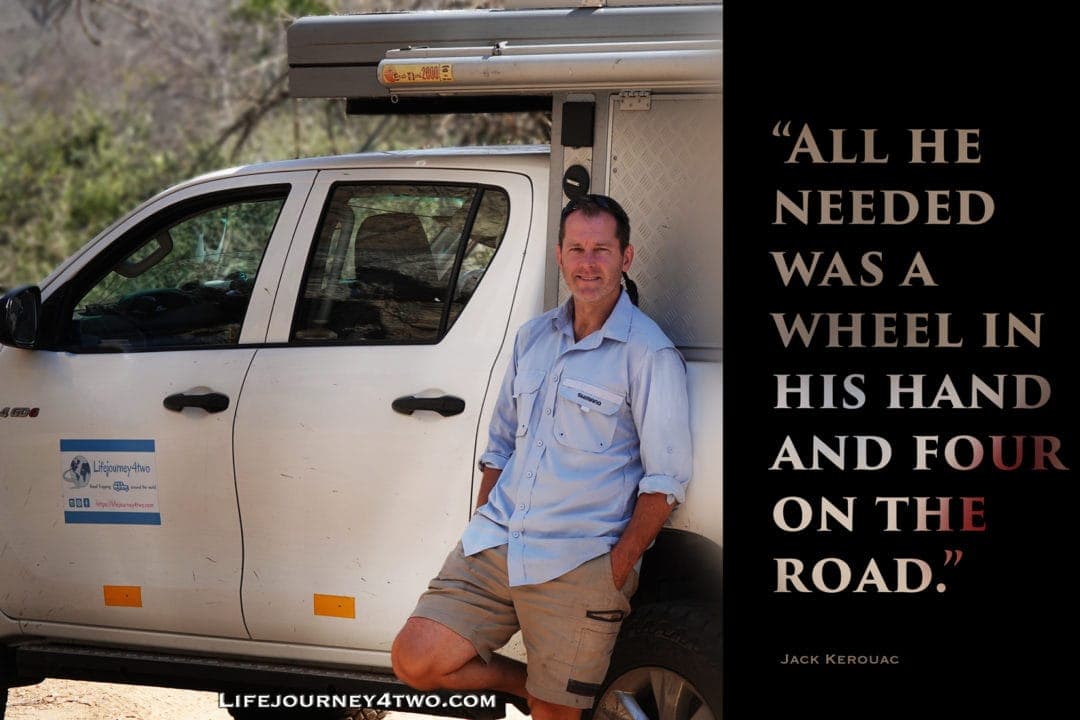 Click for more road trip quotes here
Self-drive road trips are obviously our favourite way to travel. Whether you are taking a road trip by car, motorhome or camper — we've done them all.
We've shared our experience with camper and car rental tips below.
1. Car Hire
When you check car hire prices, always check the difference in price between an airport pick-up and an in-town pick-up. It might be worth the taxi fare to get a cheaper price in the city.
🚘 We use Discovercars.com to find the best car rental deals.
2. MOTORHOME/CAMPERVAN RENTALS
If you are looking for a motorhome or campervan rental, we highly recommend the Motorhome Republic, which can find you the best deals worldwide.
We used them when we hired a motorhome in Europe, and they couldn't have been more helpful. They managed to get us a better deal than when we approached individual hire companies.
🚐 Often times, Campers get booked out early ⭐️ Get a Quote TODAY – Don't miss out!
If you are thinking of travelling to Europe in a camper or motorhome, check out our Motorhoming in Europe post here.
3. RV Rental
If you are in the US, then you could look at using RVshare, which makes RV travel easy by connecting you to camper owners in your local area or at your destination that hire out their RVs.
They offer a huge selection of trusted RV rentals in the US.
Save up to 25% on your 2022 travel costs by booking an RV through RVshare
5. TRAVEL INSURANCE
We never leave home without travel insurance — find out why here. We have used SafetyWing and World Nomads and suggest getting a quote from each to see which best suit your circumstances.
6. FINDING TRAVEL ACTIVITIES
1. Get Your Guide
We use Get Your Guide to find ideas of what to do in a place, book tours and buy tickets online and jump the queues.
You can find fabulous tours and experiences around the world.
Of the great tours on offer, many are run by local companies, and most tours and activities have Free cancellations up to 24 hours in advance for a full refund.
With their Reserve now & pay later option, you can keep your travel plans flexible — book your spot and pay nothing today.
⭐️ Have a look here to get ideas of places to visit and things to do ⭐️
2. Viator
As a comparison for prices, we check out Viator which also often has alternative tours.
3. Free Walking Tours
If we are in a city we will check online for any free walking tours. These generally are led by locals and at the end of the tour, you can give a donation depending on how happy you are with the tour.
7. TRAVEL PHOTOGRAPHY GEAR
We list and give reasons for our travel gear in this article 👉 Favourite Travel Photography Gear
What we have in our Camera Bags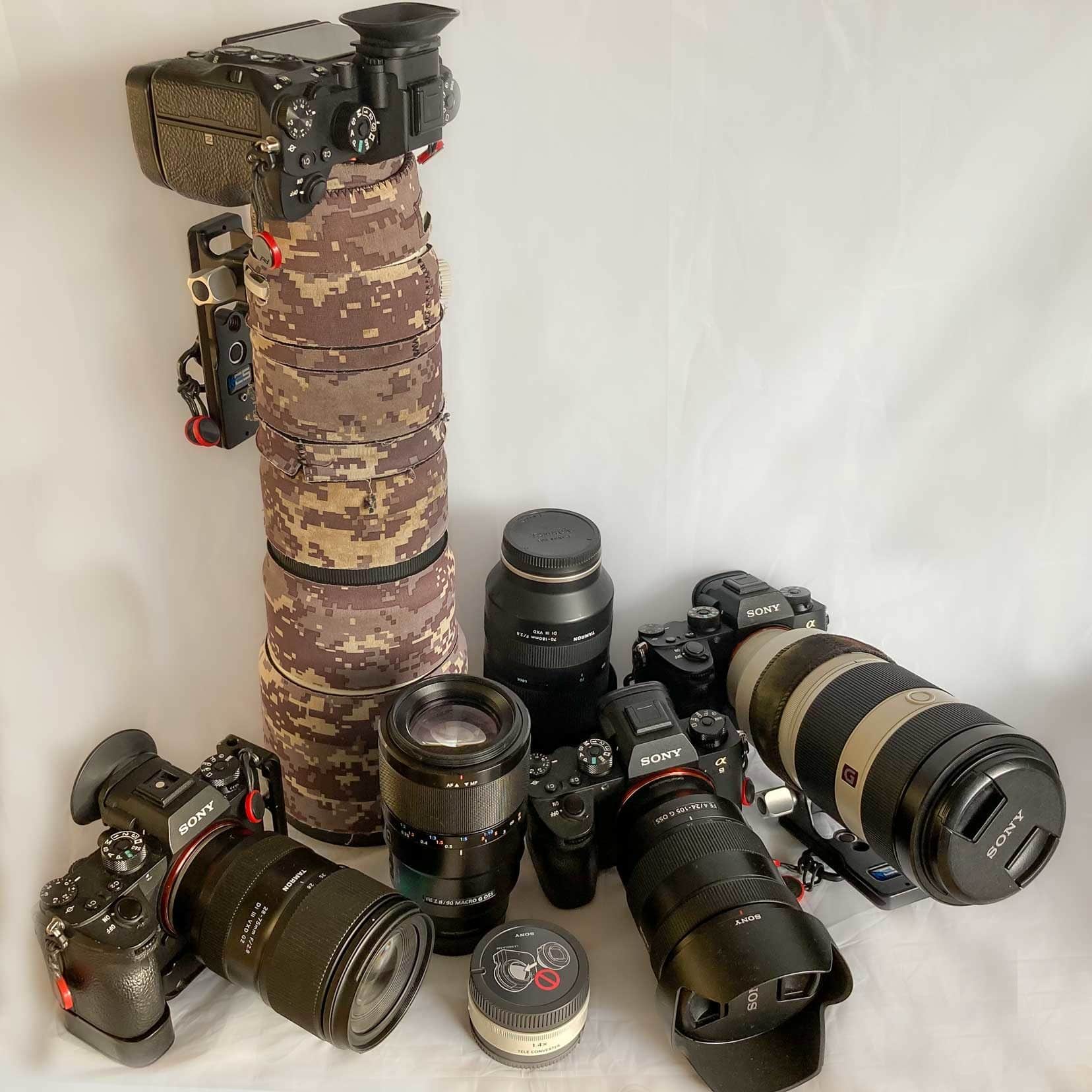 Our Cameras
We love the Sony a9s so much, we have four of them!
⭐️ 📸They have now been superseded by the even better a9ii with all the fabulous features we love in the a9 plus more. Find out more at Wex Camera Store here.
Until recently, we also had the Sony RX10 iv which Shelley loved and was a great all-purpose camera for those who don't want to carry around different lenses.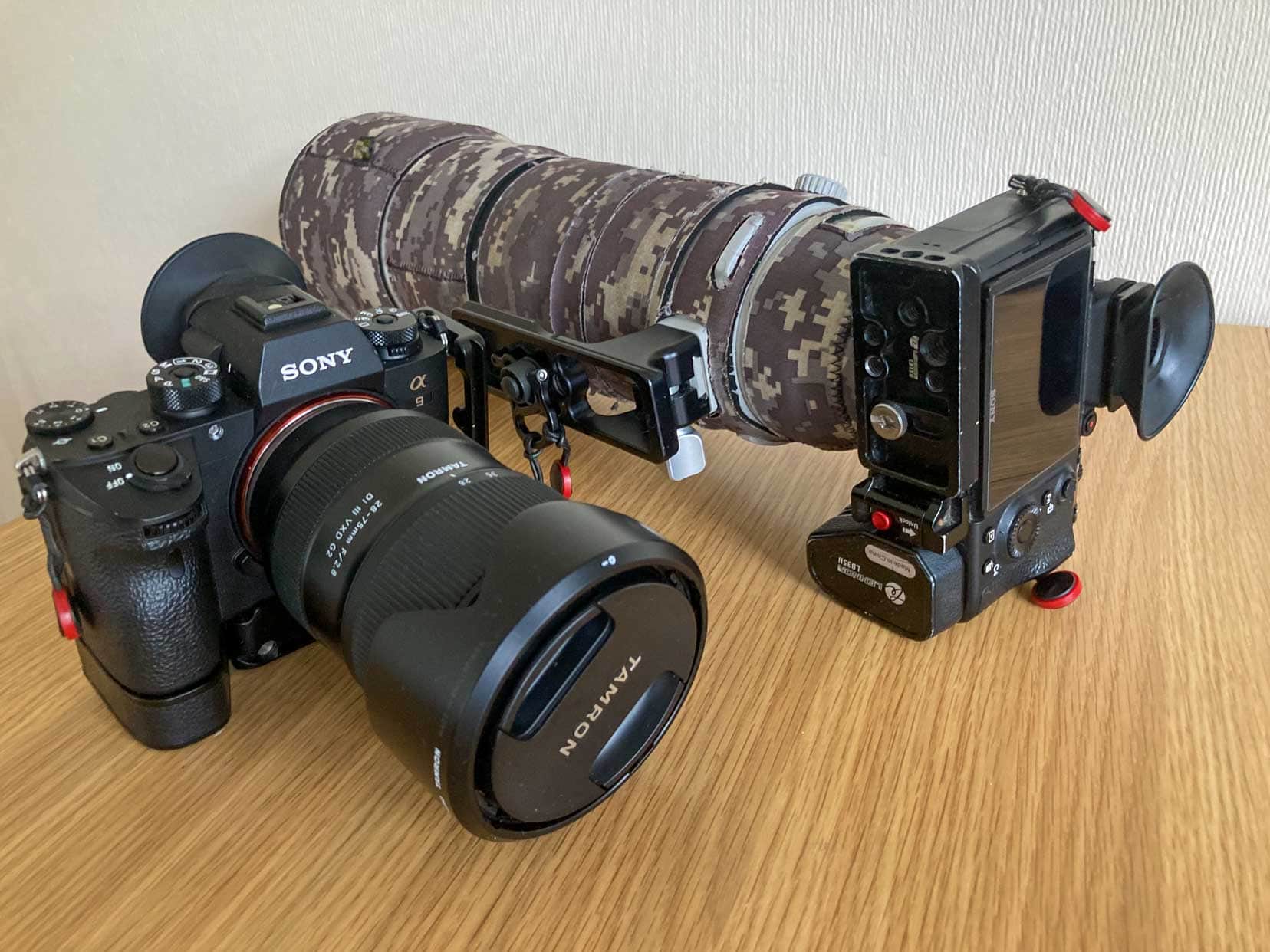 Our Favourite Camera Lenses
📸 READ MORE: Our Travel Photography Gear – Packing Smart
Travel Photography Prints
Shop our ETSY store for digital downloads of our best photos and our unique travel-designed products.
TRAVEL BLOGGING RESOURCES
We have tried and tested several resources on our blogging journey. And we've spent money on courses and programs — some good, some rubbish, and some absolute game changers.
Below are our absolute game changers that we recommend without hesitation.
We know what it is like to set out on a blogging journey, and how tough it is to start making money from your passion. The below resources made a huge difference to our knowledge, approach and confidence.
There are more expensive resources that we have heard great things about too, but we aren't able to justify them yet.
The main thing you will want to know about is SEO (Search Engine Optimisation).
You don't want to be writing your heart out for no one to be able to find you on Google. Learning about SEO is your number one priority.
The SEO TOOL we recommend
AHREFS and RANK IQ, SEMRUSH and Keysearch are some of the best SEO Tools – BUT themost budget friendly is Keysearch.
⭐️ So until you can justify a bigger expense for the Big names SEO Tools, KEYSEARCH is the way to go.
We use KEYSEARCH and have done so for a few years now – this was one of our game changers.
We can monitor our ranking positions and plan posts using the most beneficial keywords for our blog. And it all comes at a fraction of the cost we'd be paying for the others.
⭐️ Sign up to KEYSEARCH today, use our 20% off Code KSDISC, and start finding the best Keywords for your posts.
The BEST BLOGGING COURSE
I have taken several blogging courses … including one with Nomadic Matt, but this one, although the most expensive of all the courses we invested in, is the cream of the crop.
It is like a mini degree in all things travel blogging, SEO and affiliate marketing, all the while guided by a supportive and attentive team. You aren't just a number on this course – you are part of a community that is cared about – rare in today's age.
It costs way less than a degree though and is worth every dollar.
If you buy this course from the outset of your blogging journey – you will save so much time and heartache in the process of building your travel blog.
As a whole package, it costs less than all the combined courses we took in our blogging journey and has absolutely EVERYTHING you need to know.
⭐️⭐️ ⭐️Try out this FREE live webinar/workshop and make up your own mind … but take it from me, this is one of the best investments you can make in yourself and your travel blog business.⭐️⭐️⭐️