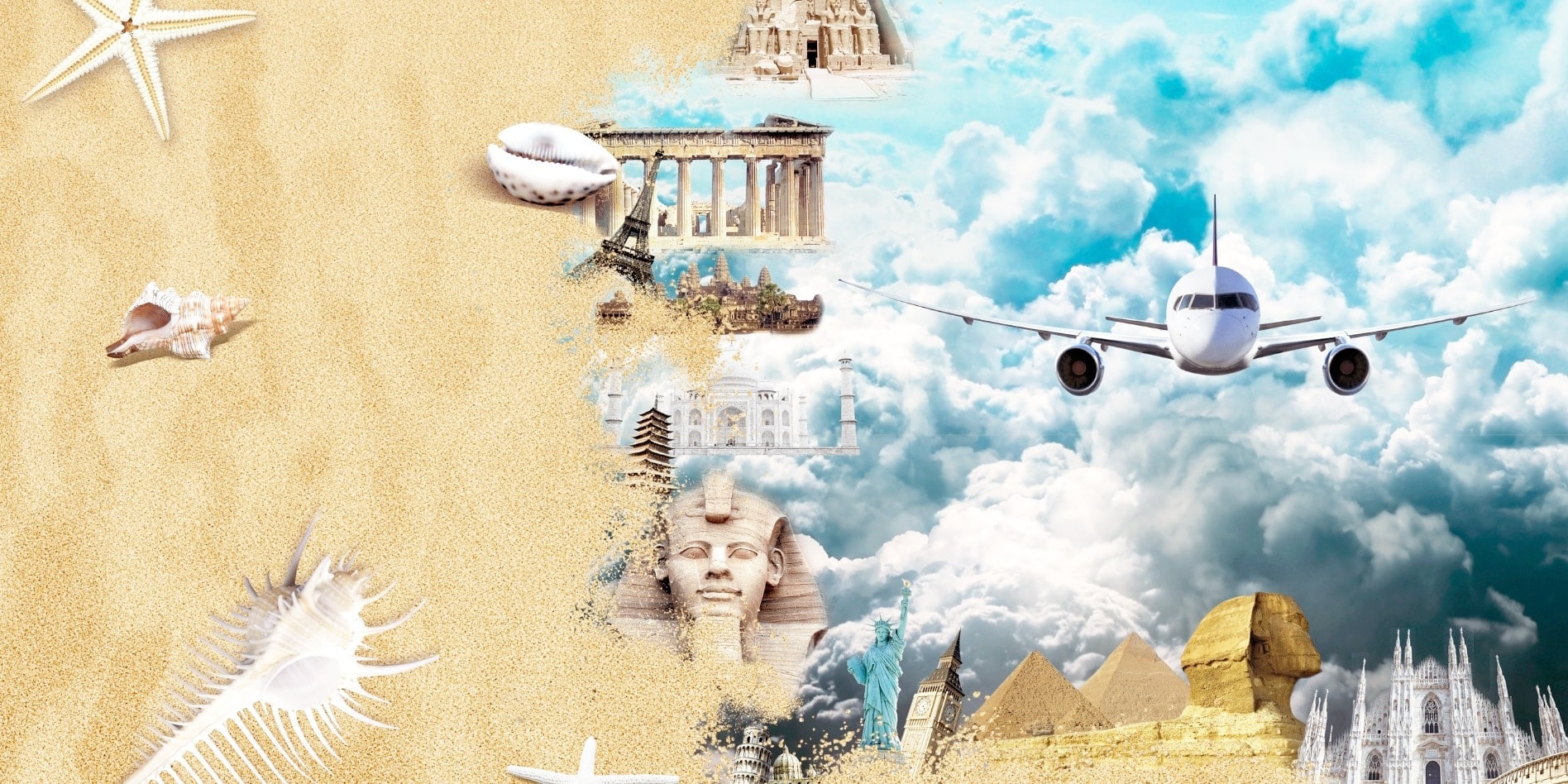 TRAVEL RESOURCES
As you know, we travel a lot and on a budget, so we're always scouring the internet for the best websites to help us find the best deals for flights, transport, accommodation and activities.
Below you'll find our list of favourite tools, apps and websites that help us save money on our travels.
We've also included any discount links we are able to find for you.
FINDING FLIGHTS
1. Skyscanner
Finding the best flights we often use Skyscanner and then also check the prices direct with the airline to see which offers the best deal.
You can also find the latest Information regarding COVID Travel Updates and restrictions HERE
2. Priceline
If you live in the US, a popular company used is Priceline, their mission is to be the world's best travel dealmakers — so. it's worth giving them a try too.
3. Scott's Flights
Scott's Flights is another handy flight booking facility and you can sign up for notifications of the best deals.
FINDING ACCOMMODATION
We use a combination of sites to try to find the best accommodation deals.
1. Booking.com
On Booking.com  we find a variety of cheap and budget accommodations such as local guesthouses and cheap hotels. We like that you become eligible for further discounts as a "booking genius" the more you book with them, so that gives us even more discount.
2. Hotels.com
As a comparison, we use Hotels.com to compare prices or find deals that might not be listed on Booking.com.
3. Homestay
Homestay is a relatively recent and really useful accommodation idea is Homestay, which is a little like Airbnb but your host is on-site and can give local travel advice. This is an affordable option that often includes a complimentary light breakfast and friendly chats with your host. Great for both short and longer-term stays.
4. Housesitting
This is our preferred method of finding accommodation because it is FREE. This option makes our travels much more affordable and we also get to have some pet cuddles too:)
Get 25% off  Trusted House Sitters by using our link here: Join Trusted House Sitters either as a house sitter or if you want to find a house sitter.
5. Skyscanner Hotel Deal Searcher
Skyscanner now helps you compare hotel prices too — compare the best deals here.
TRAVEL GEAR AND ACCESSORIES
We've been on the road since 2017, so we have learnt about all the travel gear and accessories can that can make your travels easier.
and have added useful items to both our UK and USA based Amazon pages.
If you are UK based check out this page: Lifejourney4two page on UK Amazon  or if US-based check this page: Lifejourney4two USA Amazon
You may also find it useful to check out these travel games or our favourite travel gifts.
TRANSPORT HIRE
Self-drive road trips are obviously our favourite way to travel. Check out these road trip quotes to inspire and get you in the mood:)
Whether you are taking a road trip by car, motorhome or camper — we've done them all, so are happy to share our experience with rental tips.
1. Car Hire
When you check out car hire prices, always check the difference in price between an airport pick up compared to an in-town pick-up. It might be worth the taxi fare to get a cheaper price in the city.
We use Rentalcars.com to find the best car rental deals.
2. MOTORHOME/CAMPERVAN RENTALS
If you are looking for a motorhome or campervan rental, we highly recommend the Motorhome Republic which can find you the best deals worldwide. Also, be sure to read our article on everything you need to know about hiring a motorhome or camper.
3. RV Rental
If you are in the US then you could look at using RVshare which makes RV travel easy by connecting you to owners in your local area, or at your destination.
They offer a huge selection of trusted RV rentals in the US.
Save up to 25% on your 2022 travel costs by booking an RV through RVshare
TRAVEL INSURANCE
Get a quote from World Nomads which is one of the best options for travellers. Find out why here.
FINDING TRAVEL ACTIVITIES
1. Get Your Guide
We use Get Your Guide to find ideas of what to do in a place —  sometimes it's best to get tickets online and jump the queues. This website offers tours and experiences around the world. You can find a wide range of activities, buy entrance tickets, local guided tours or even longer tours of a few days.
The review section allows you to compare the activities you may be interested in and see what others think of the experience.
We often check out GetYourGuide when travelling somewhere new, just to see what they have on offer.
2. Viator
As a comparison for prices, we check out  Viator which also often has alternative and different tours.
3. Free Walking Tours
If we are in a city we will check online for any free walking tours. These generally are led by locals and at the end of the tour, you can give a donation depending on how happy you are with the tour.
TRAVEL PHOTOGRAPHY PRINTS
Shop our ETSY store for digital downloads of our best photos and our unique travel designed products.