Ireland Landscape Photography
Opportunities abound for Ireland landscape photography on this reverent Emerald Isle. Ireland showed us why this beautiful country continues to be on the bucket list of so many.
It's true what they say, around each corner there's something gorgeous just waiting to be discovered. Whether it be the spectacular panoramas, the medieval ruins or the fascinating wildlife, Ireland sparkles with its splendour.
We planned our 7-day Ireland itinerary in late summer, a continuation of our European year in a motorhome and we weren't disappointed. We were able to capture some amazing landscape photography shots as we traversed the west coast.
In this post, I highlight Ireland's fantastic scenery through a collection of my favourite landscape images.
Planning a Trip to Ireland?
Irish Landscapes
We drove the famous Irish routes such as the Wild Atlantic Way, Ring of Kerry, Loophead Peninsula and Sky Road Loop. These drives lived up to their reputations.
We chatted with locals along the way who shared their favourite off-the-beaten-path locations and combining this with geocaching, we had plenty to explore and a packed out schedule.
Below, I've included a map of Ireland showing the main locations for the photos included in this article.
We didn't waste any time after arriving in Dublin, driving southwest and passing many counties with names that may well be familiar to you: Tipperary, Cork, Kerry, Clare and Galway.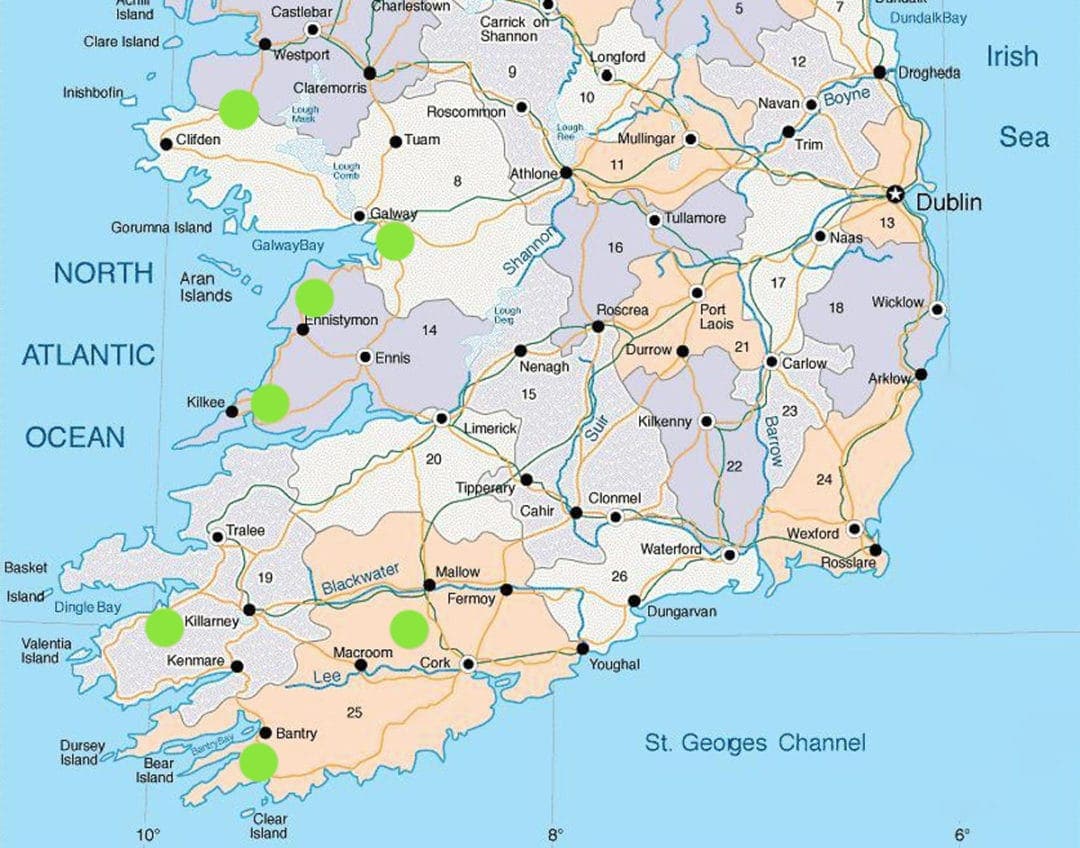 Ireland Landscape Photography Equipment
For those interested in our photography equipment: I was using a Sony a6000 APS-C camera with Sigma 16mm f/1.4 lens and my wife, Shelley, had her Sony RX10IV bridge camera. Both were great portable rigs and perfect travel companions given their small size.
The only restriction of using an a6000 and Sigma lens was that there was no image stabilisation available in the camera or lens, making hand-held low light photography a challenge, but otherwise a functional combo and not to be under-rated.
When we were in Norway, I used a tripod with the same camera/lens combo and captured some great images of the blood moon over Skudeneshavn if you follow this link I discuss how I prepared for the shoot.


Landscape Photography Ireland
Here are a few of our favourite Ireland landscape and wildlife photos capturing for us, the 'feel' of Ireland.
The photos are grouped based on the area/location.
1. Rock of Cashel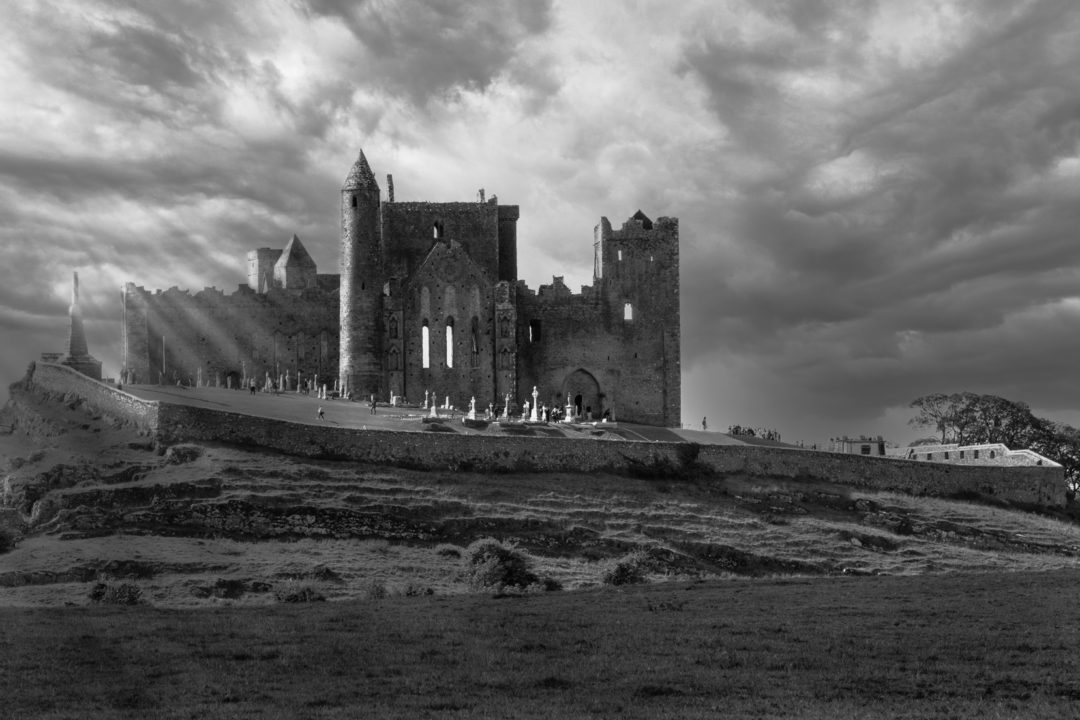 The earliest part of the Rock of Cashel structure is the round tower you can see in the image, which dates back to the second century. The chapel and cathedral were built a relatively short time after.
However in 1749, amidst controversy, the cathedral roof was removed by the then Archbishop of Cashel. It remains the same to this day.
According to legend, the Rock of Cashel materialised after St.Patrick banished Satan from a cave. During this exodus, Satan took a bite of rock and spat it out onto a hill, forming what we now know as the Rock of Cashel.
2. Ring of Kerry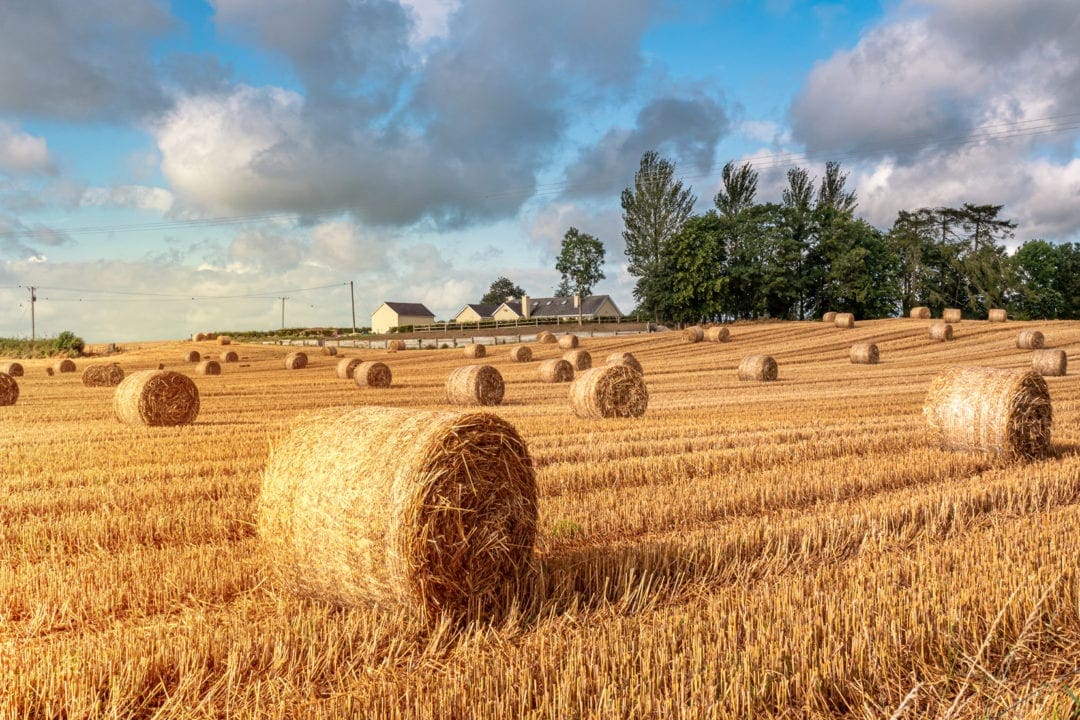 Country Kerry lies in the southwest of Ireland and is famous for its 'Ring of Kerry'. This circuitous drive of 179 kilometres follows the peninsula, past the Kerry Cliffs and then heads inland to the mountainous regions within Killarney National Park.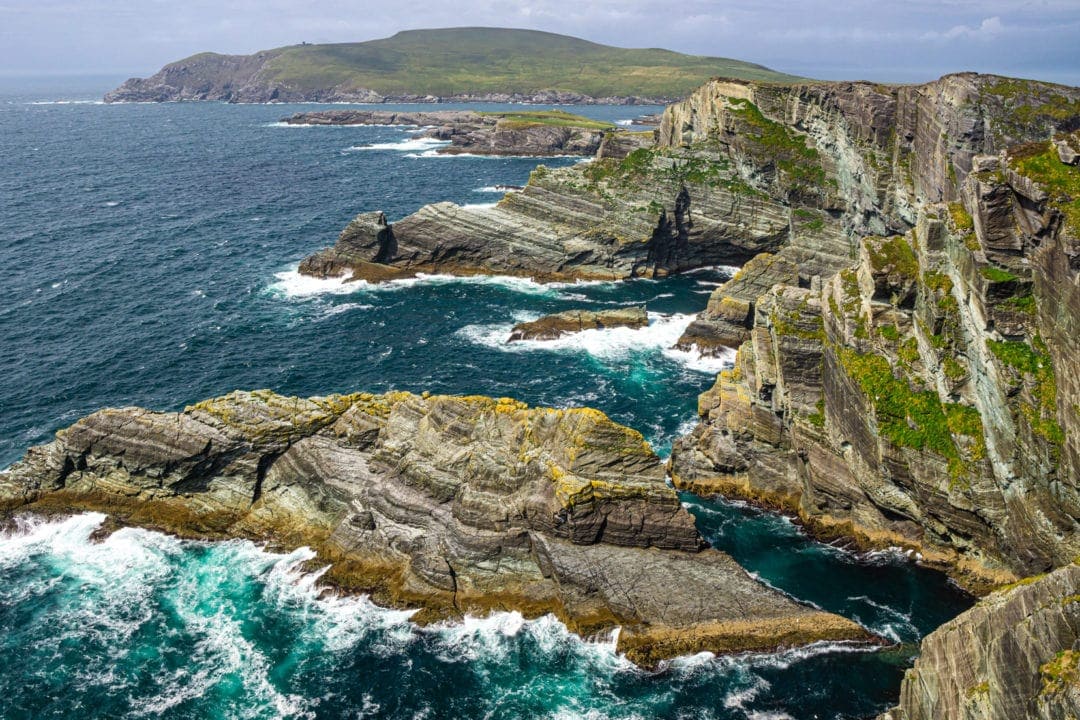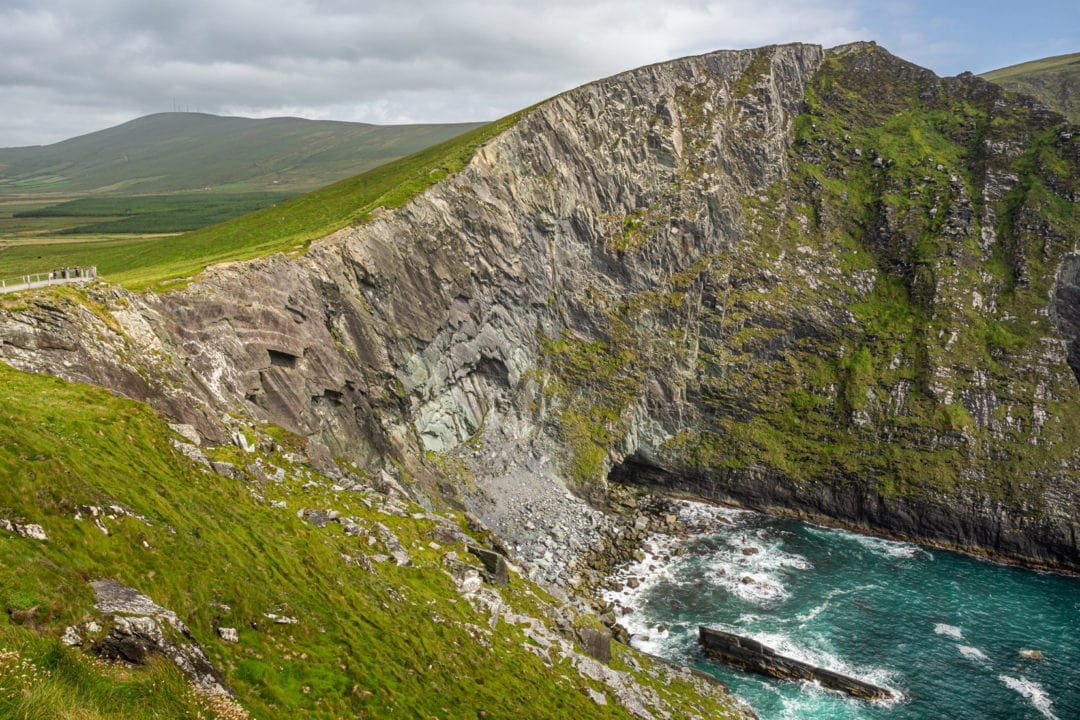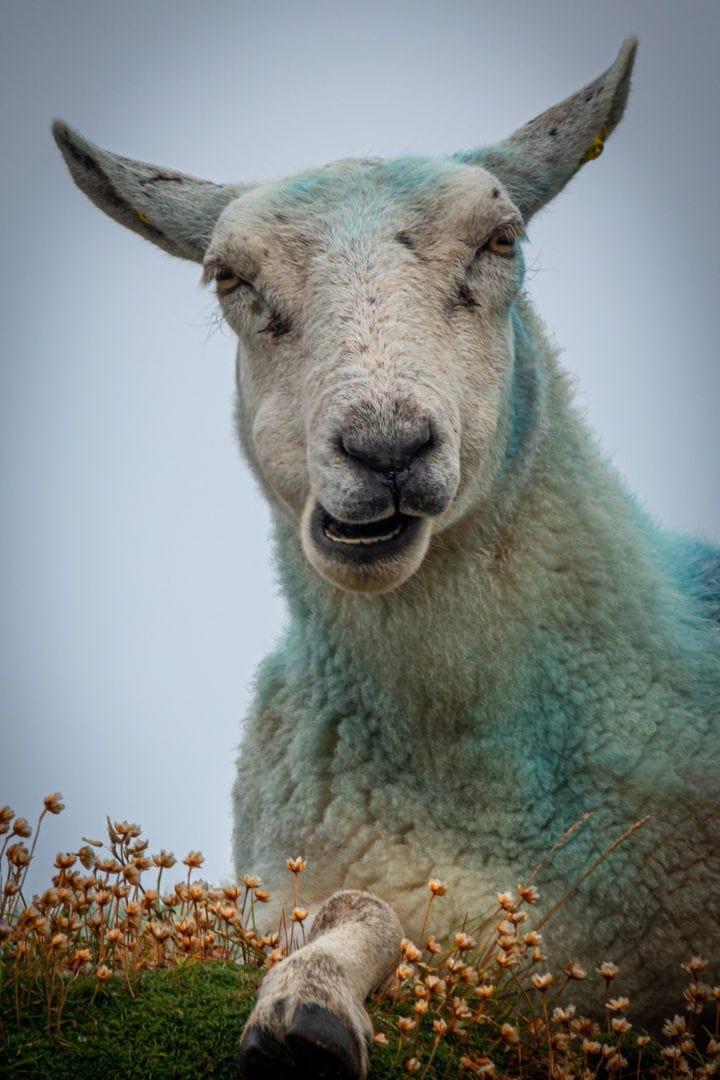 3. Dingle Peninsula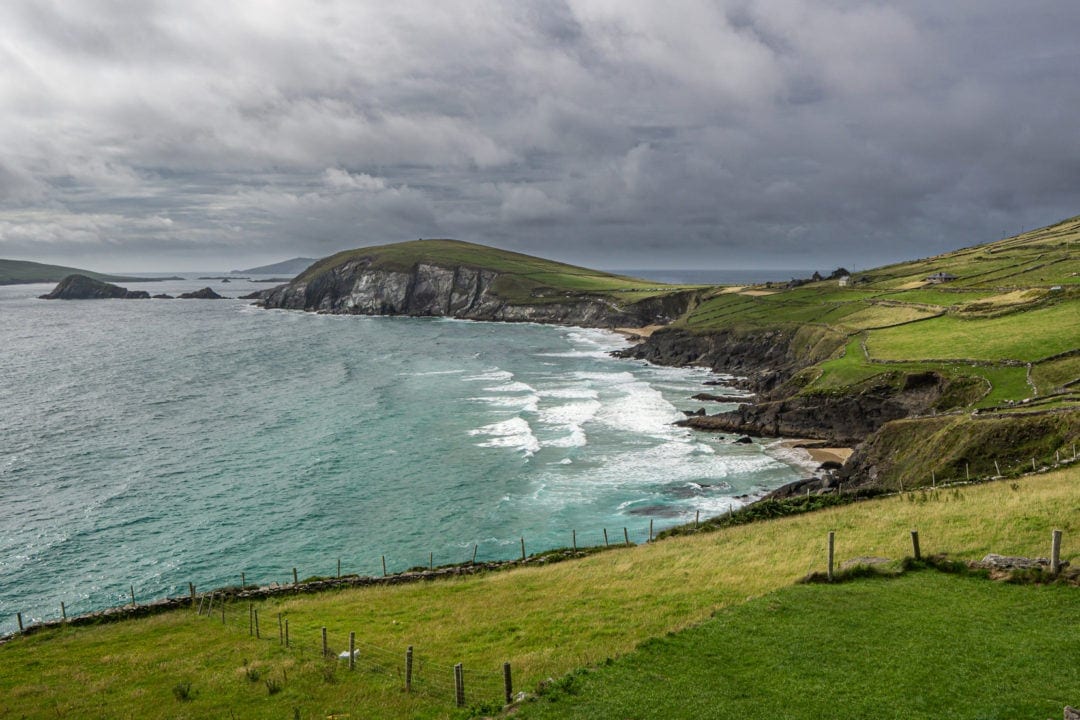 The name Dunmore Head may not ring a bell but this location is featured in 'The Last Jedi'.
Keep your eyes open when driving through the local villages as you can sometimes spy the odd Jedi and Darth Vadar gracing the pavements as we did at Siopa an Bhuaitlín in Ballyferriter Village.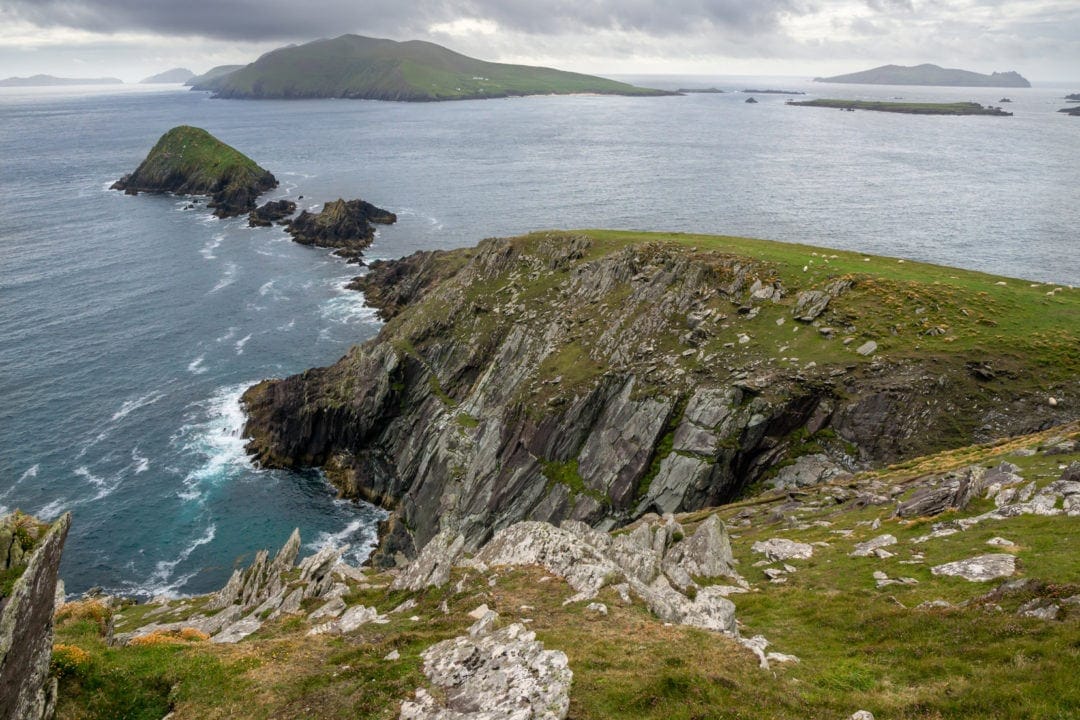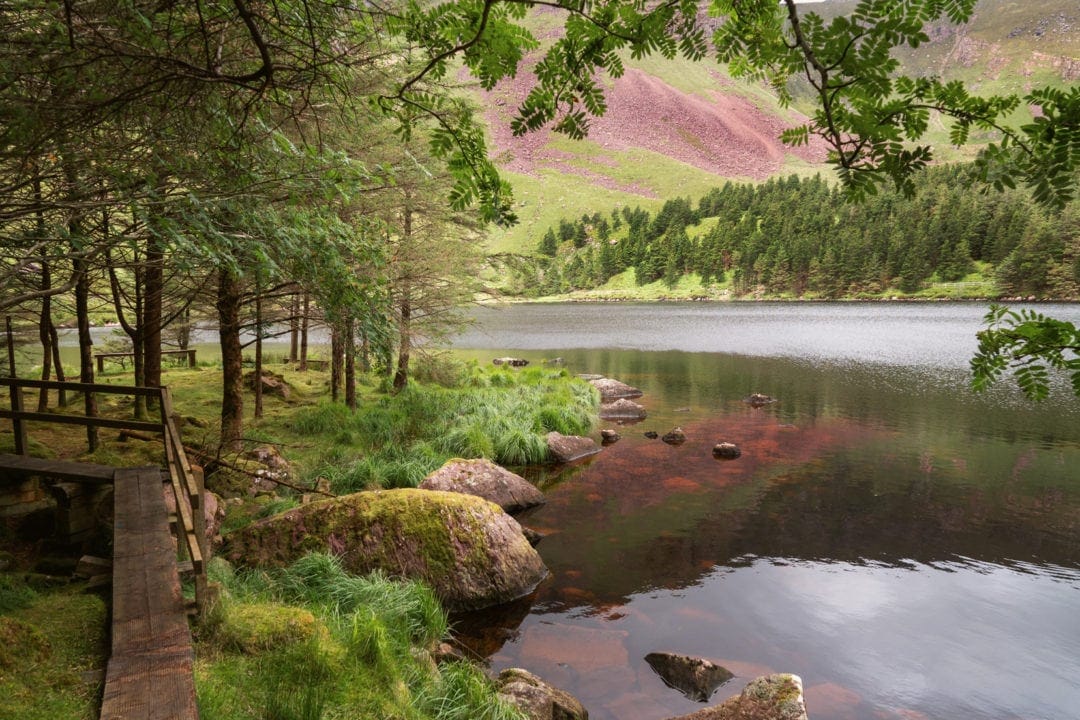 Glanteenassig Forest Park consists of 450 hectares of forest, lakes and mountains. You are able to drive through the park itself and pretty much arrive at various locations where you can take to foot.
Wooden walkways have been constructed along some of the trails, where the going could be a bit treacherous, giving all an opportunity to experience these beautiful sights.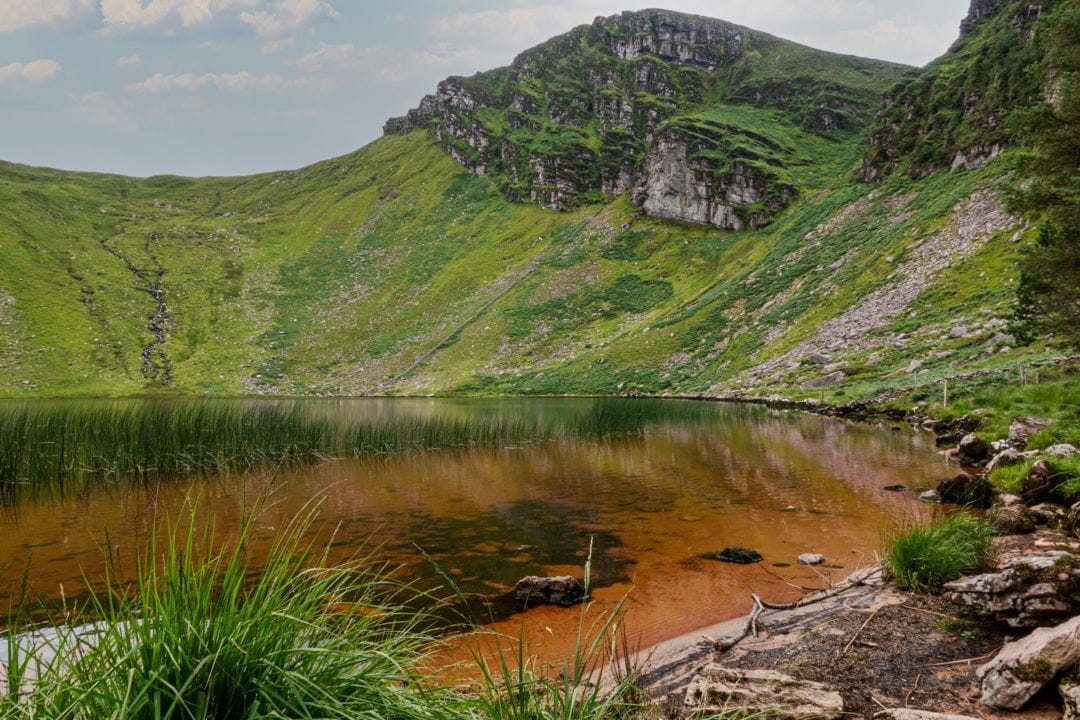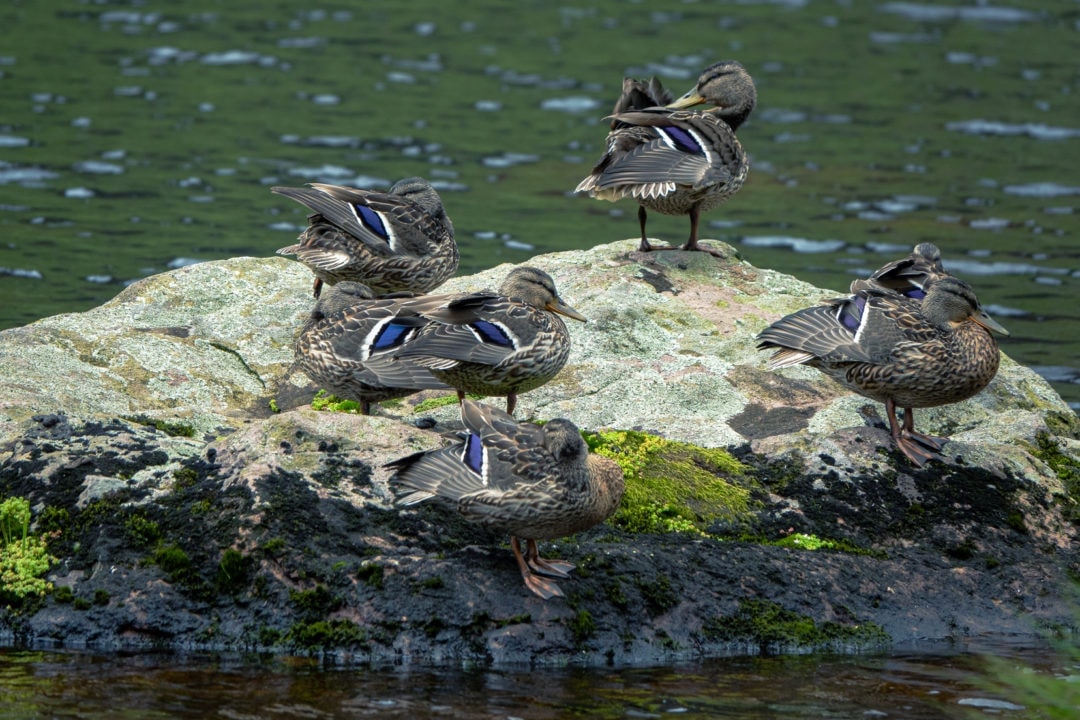 4. Kilkee Area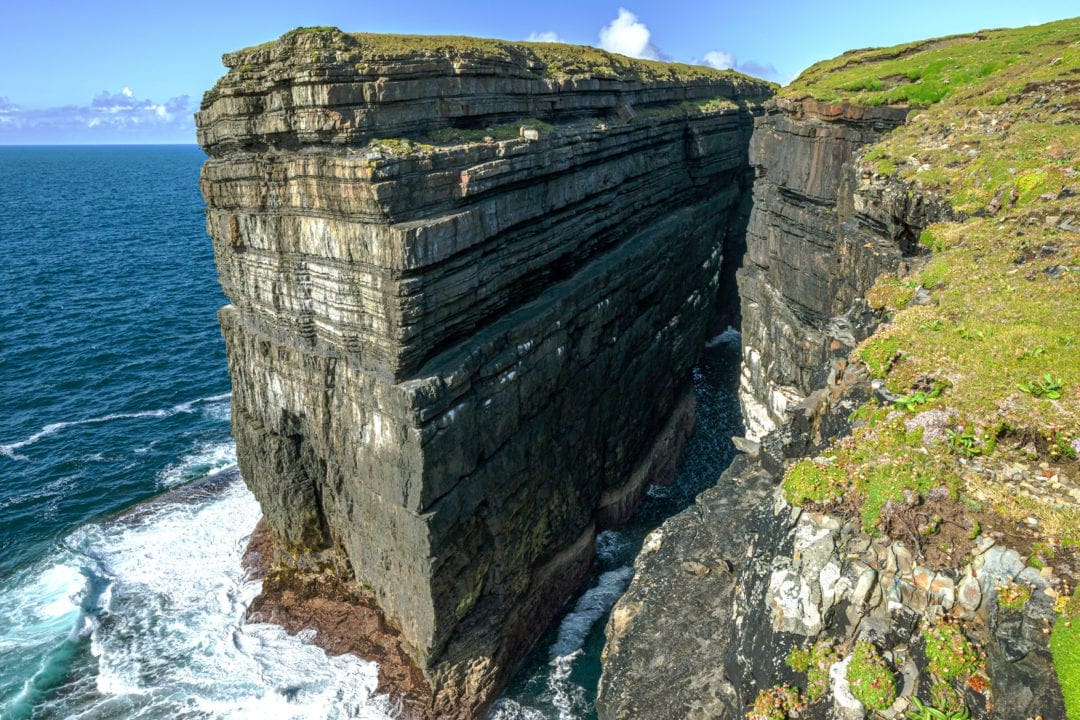 The Loop-Head Peninsula drive is not to be missed. Park at the very end of the peninsula at the Loophead Lighthouse car park and walk through the open grassy areas.
The cliffs offer some spectacular views up and down the coast and across to nearby Sampson's Island shown above.
In the 19th century, this small rocky outcrop could be accessed via a hoist assembled to a viewing platform extending from the mainland. Unfortunately, no such structure exists today. If you're interested, you can read more on Kilkee's Heritage.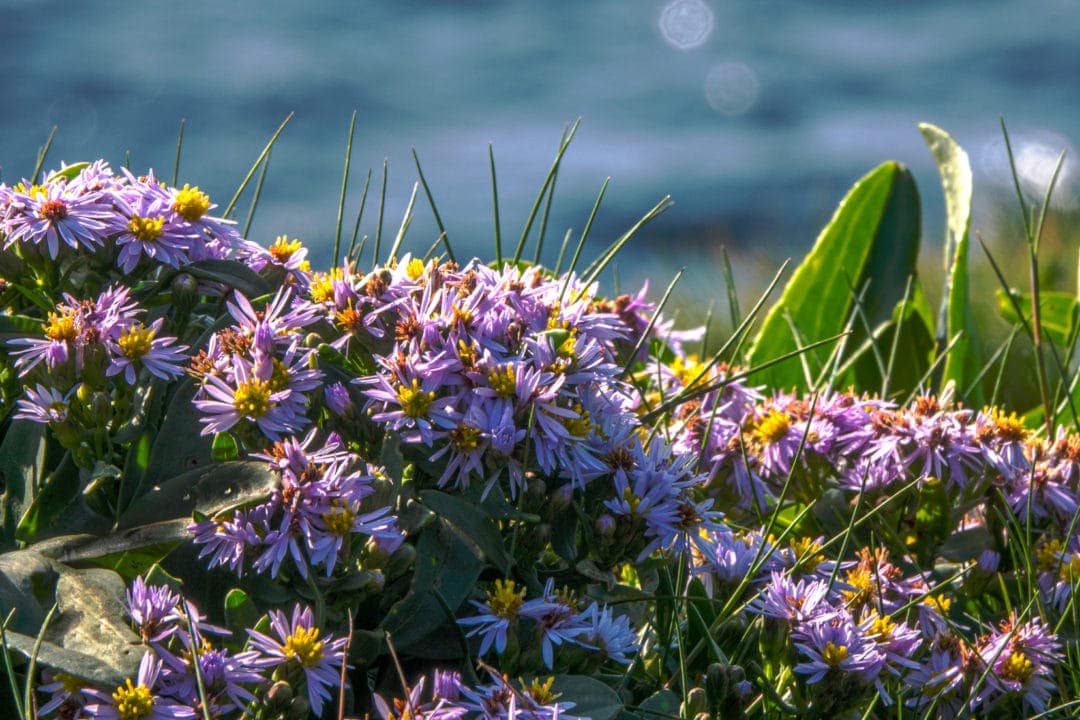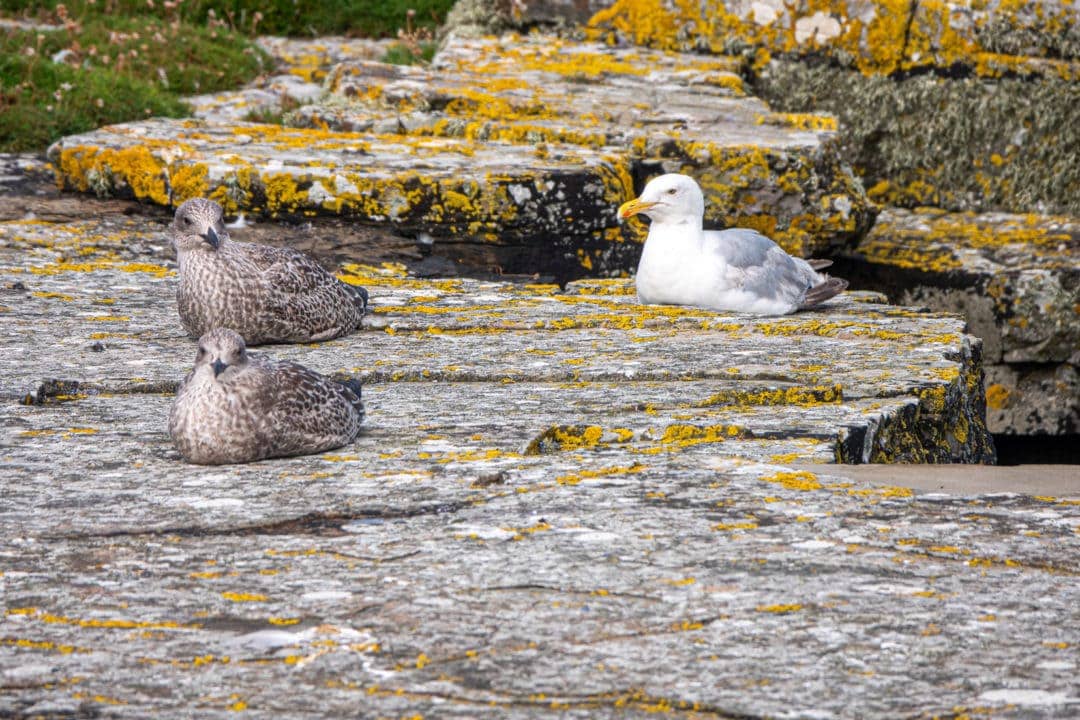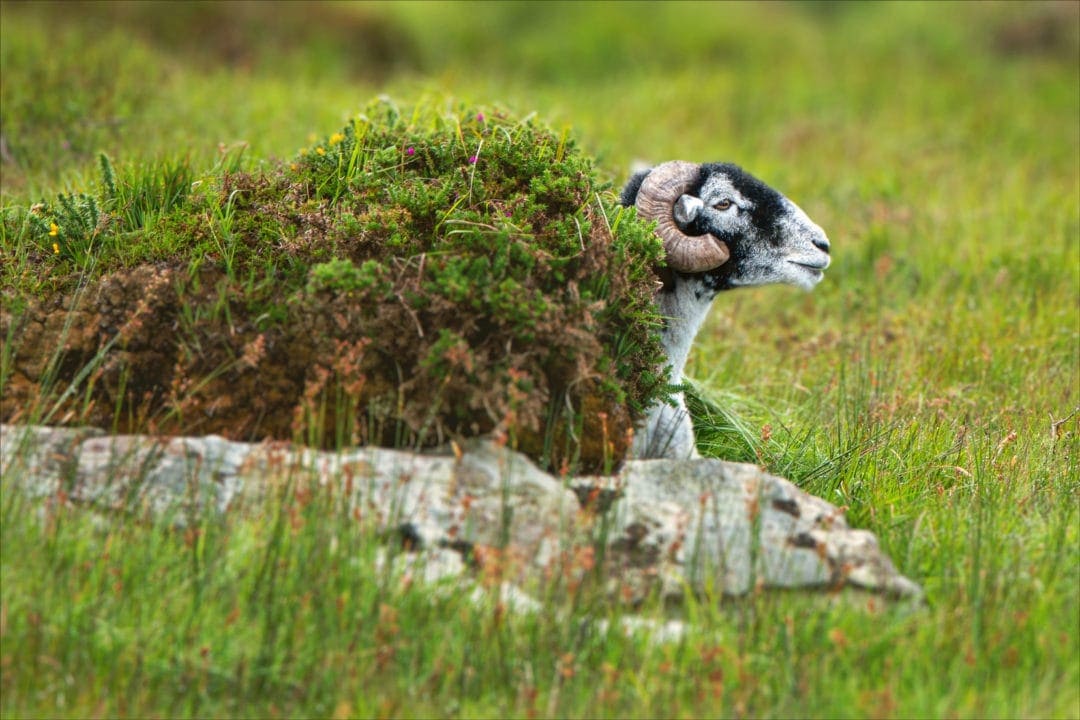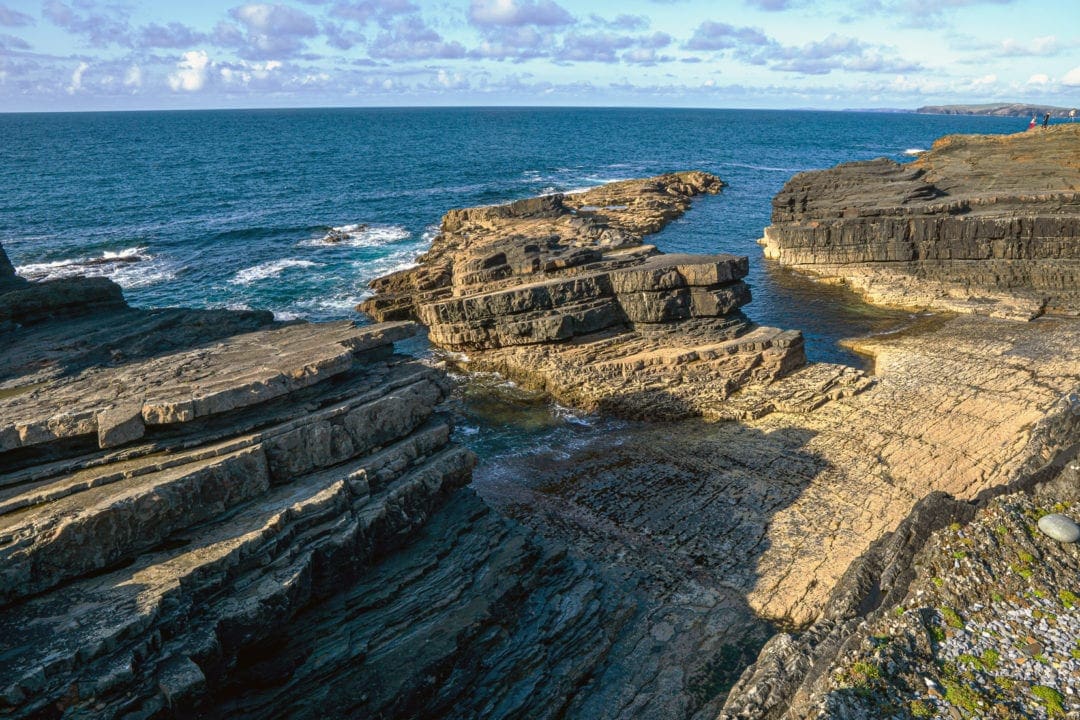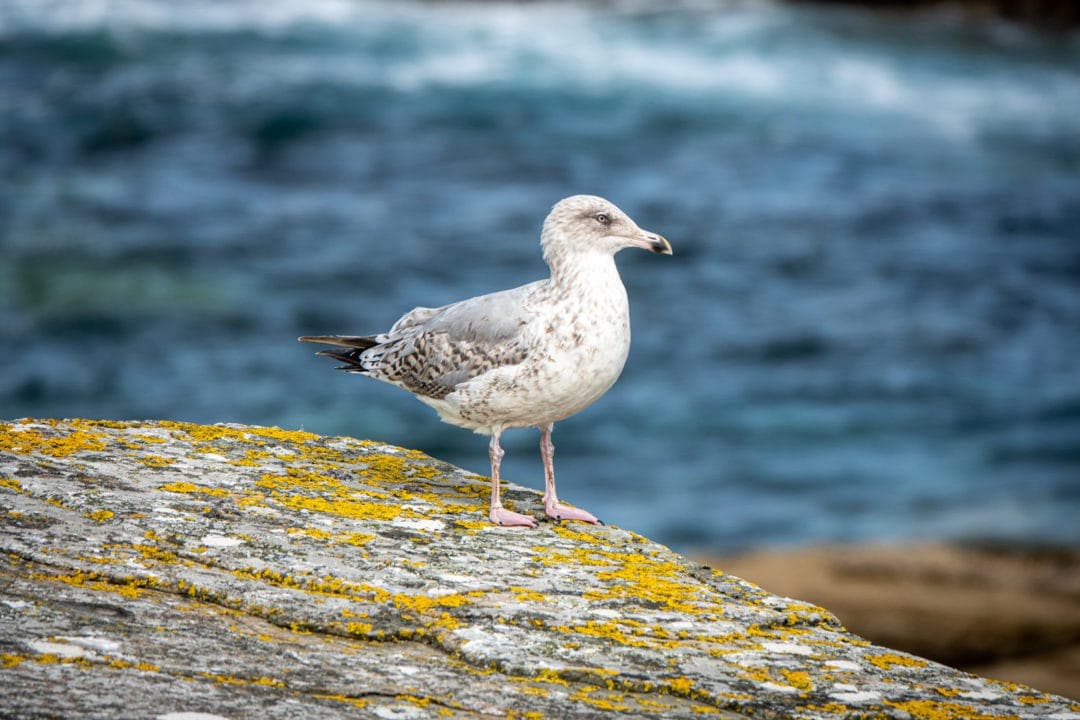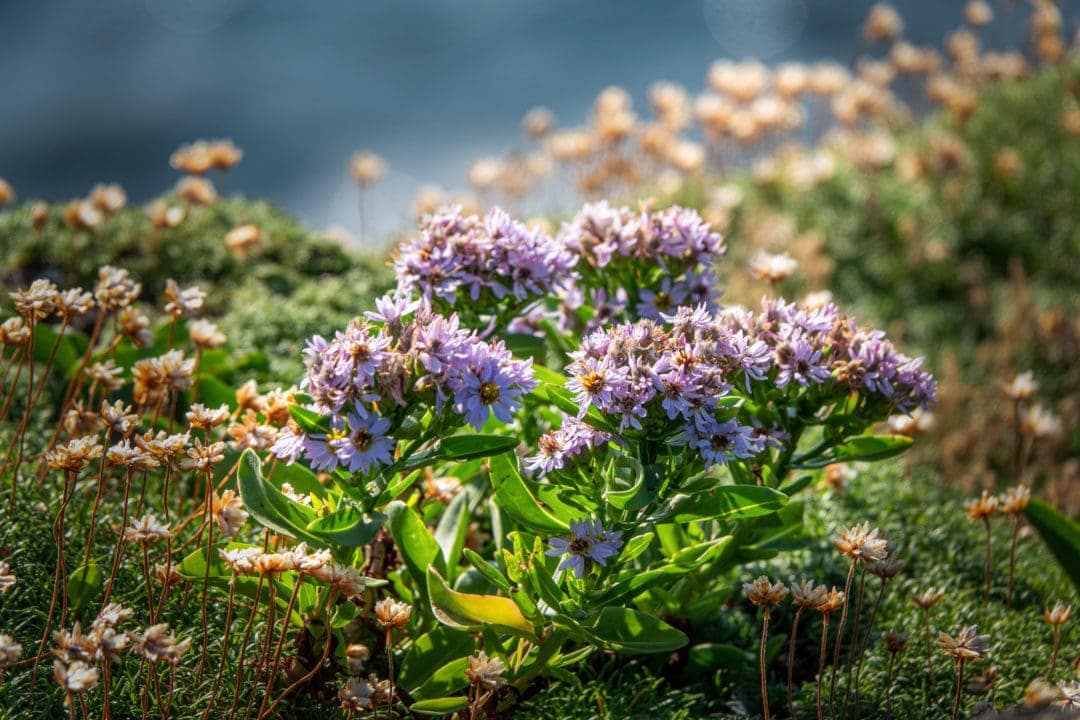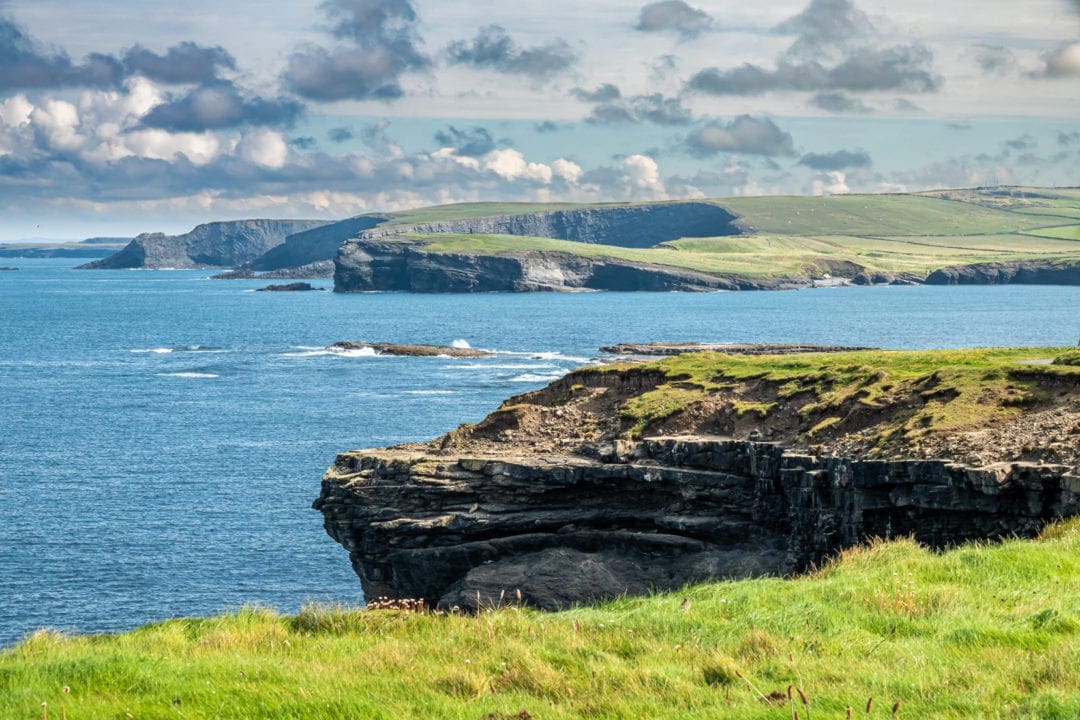 Don't miss the 3.5 kilometres Kilkee Cliff Walk which tracks alongside the coastline. It's a picturesque and easy trail.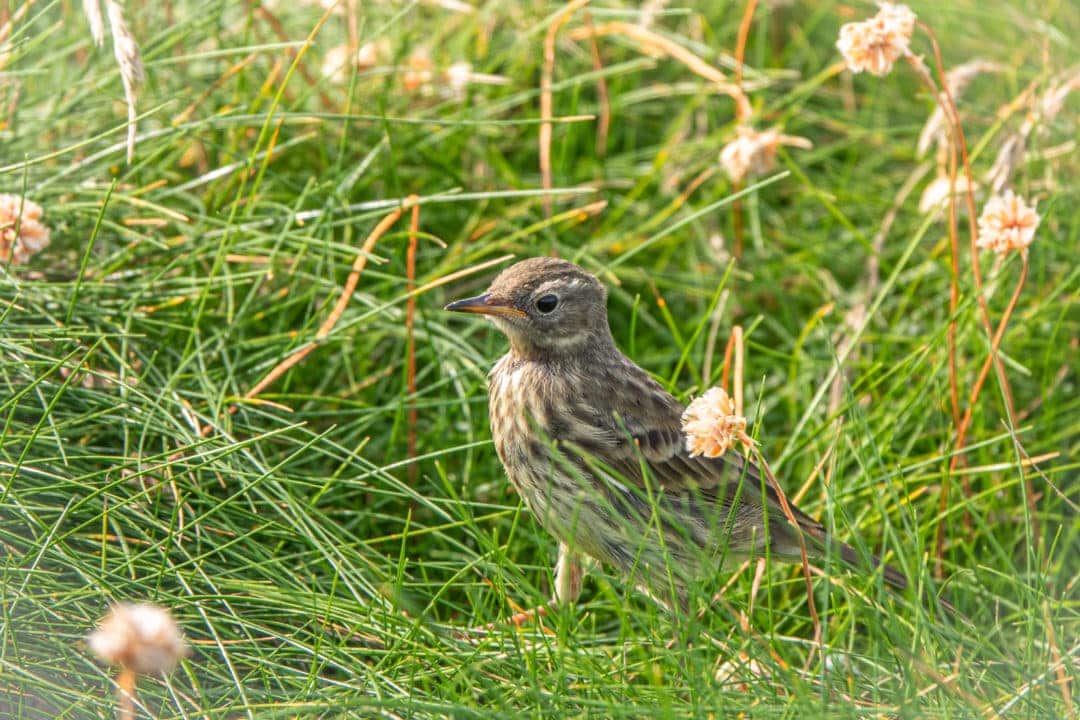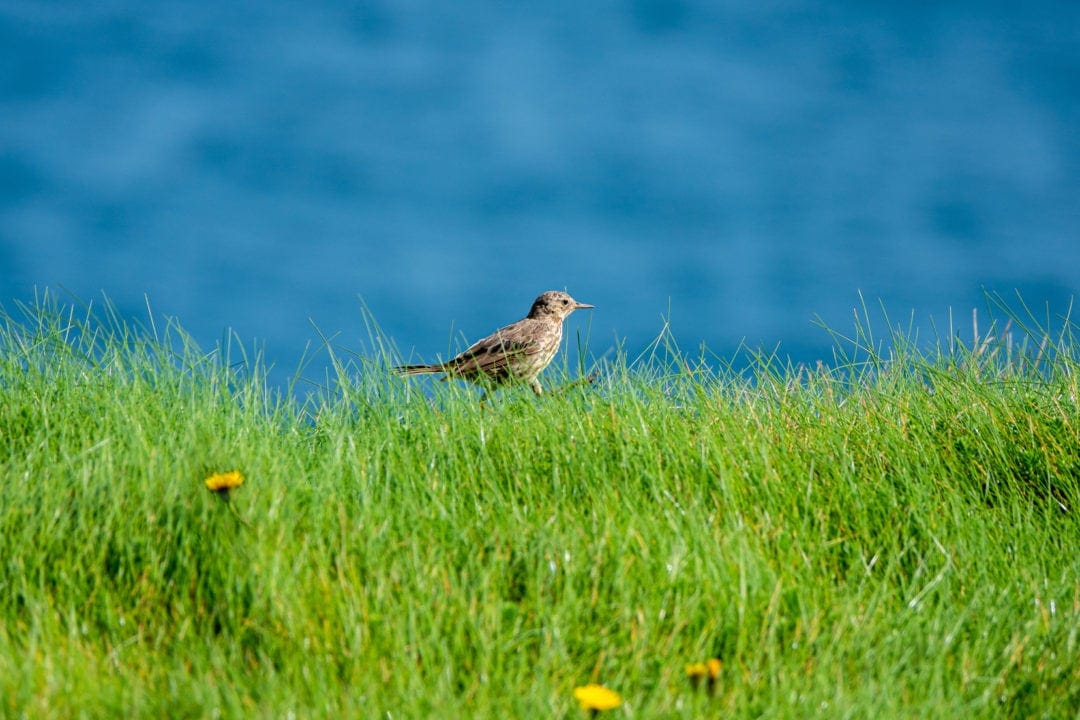 5. Cliffs of Moher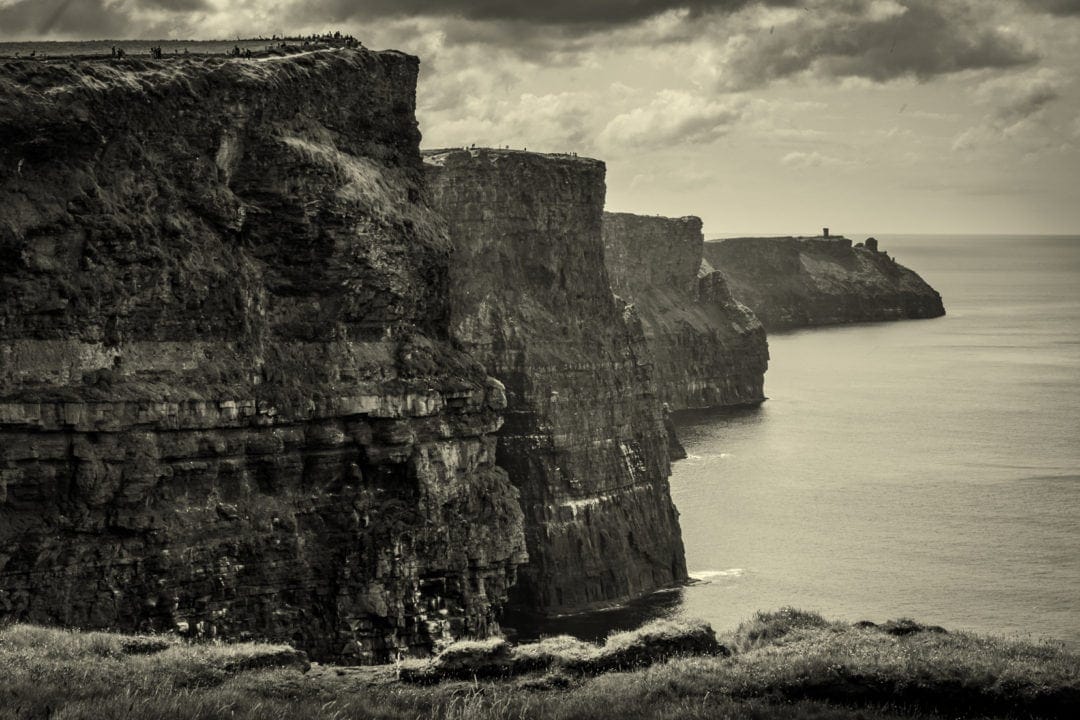 Join the throngs to ogle at the mighty Cliffs of Moher. You won't have Ireland's most famous tourist attraction to yourself but as you skirt the cliff tops further from the car park the crowds gradually dwindle.
6. Galway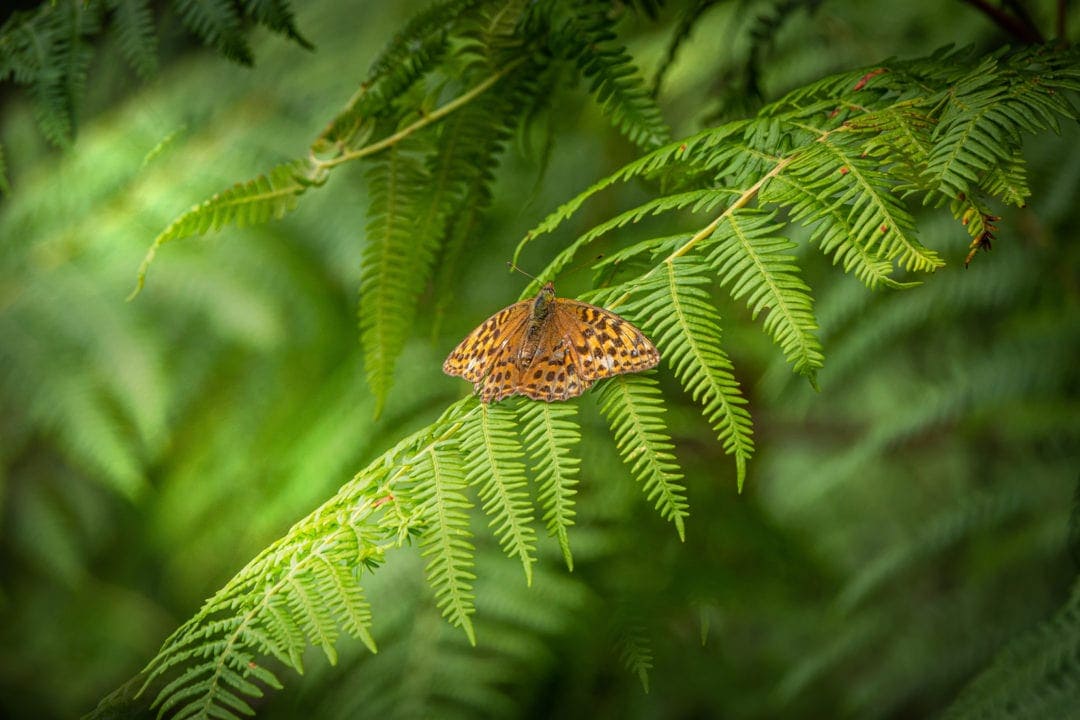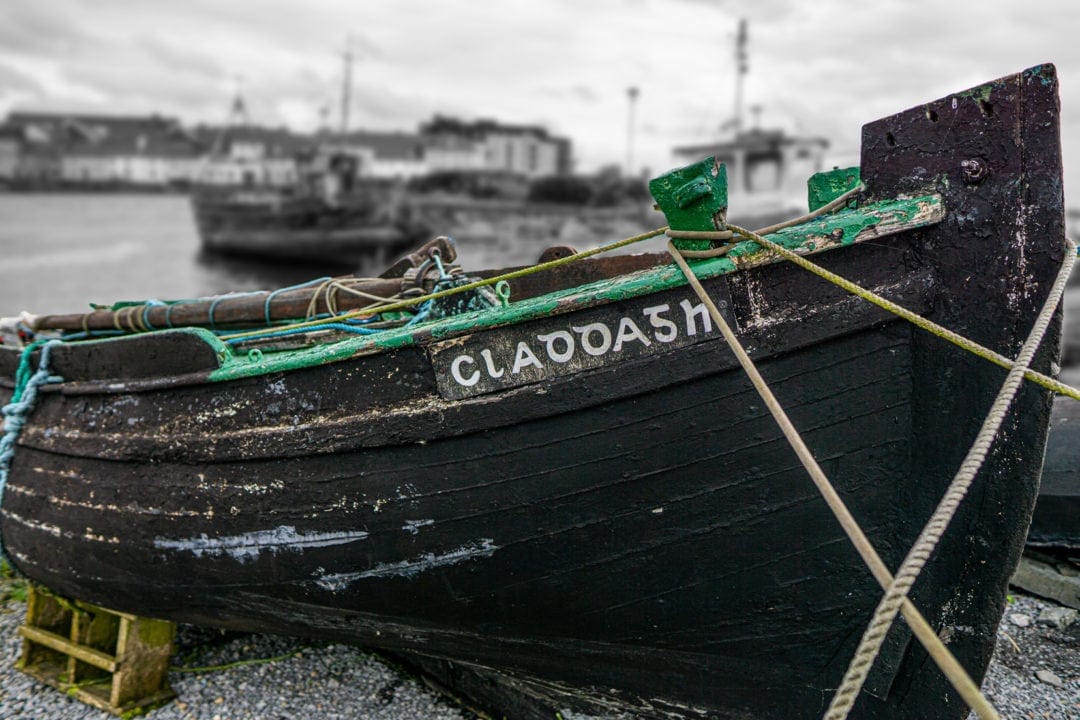 Galway has the largest Gaelic-speaking community in Ireland; known as the festival capital of Ireland and Galway county hosts the township with the longest name in all of Ireland: Muckanaghederdauhaulia. Wrap your lips around that one!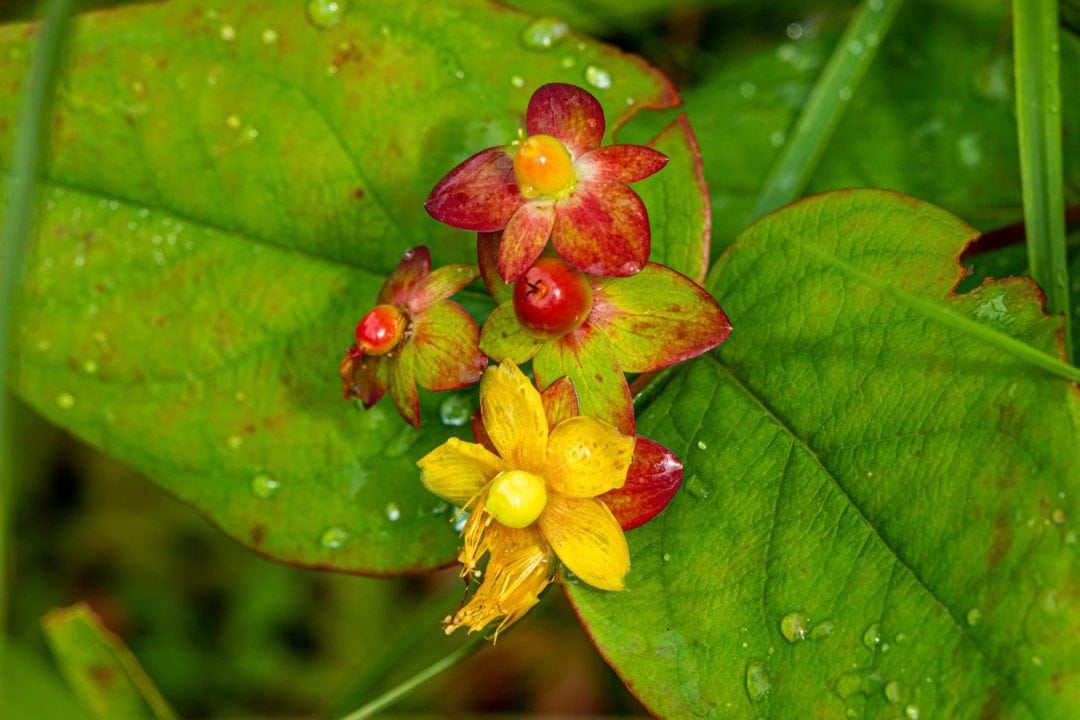 7. Kylemore Abbey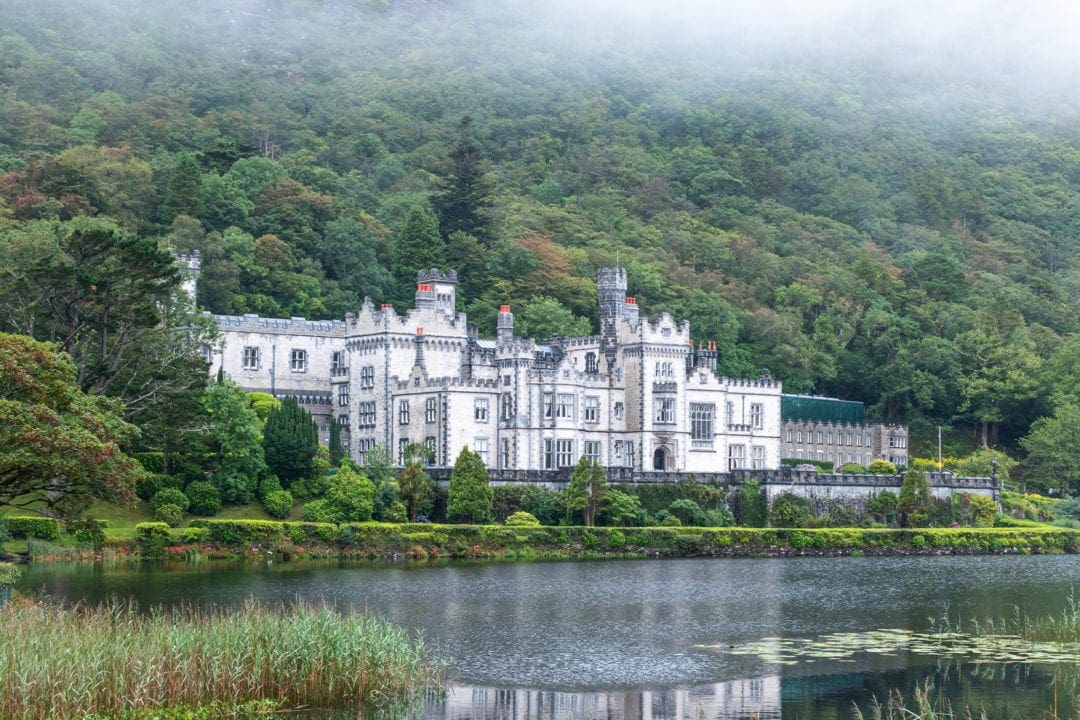 The stunning Kylemore Abbey is nestled amongst the lush green Connemara ranging across 1000 acres.
Built in the late 1800s as a private residence, it was bought in the 1920s by the Benedictine Order who still manage and operate this beautiful estate to this day.
Its structures include the castle, abbey, garden tea house and Ireland's largest walled garden. We spent the good part of a day here soaking in the grandness of it all and filling our camera's memory cards.
Ireland Landscape Photography – That's a Wrap
No doubt about it, there are some superb Irish landscape photography opportunities to be had. The Emerald Isle left us with wonderful memories and it has to be a strong contender for anyone's destination bucket list.
What's your most memorable photo of Ireland?
Is there a place in Ireland that you told yourself you just have to visit?
I'd love to hear about it.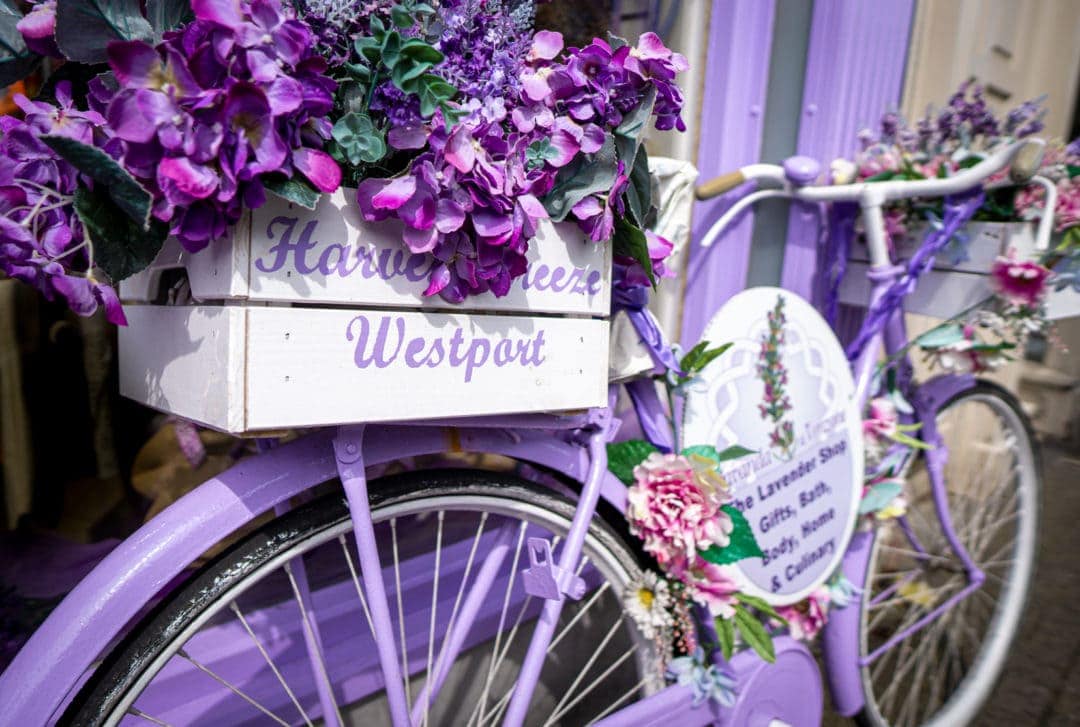 Read More:
---
PLANNING YOUR TRAVELS?
These are some of the travel resources we use when planning our trips.
For a more thorough list visit our Travel Resources page here.