MOTORHOME AND CAMPERVANNING IN EUROPE
[Updated 2023]
In this post, you'll find everything you need to consider when motorhoming or campervanning in Europe.
An enormous amount of road trip planning, research and learning occurs when you plan on embarking on a campervan or motorhome trip, and this advice will help you in preparing for your Europe road trip adventure.
This Europe motorhome trip of 12 months covered 22 countries.
💥 Looking to HIRE a motorhome or camper? We used, and highly recommend, Motorhome Republic — they have an EXCELLENT rating on Trustpilot, and their customer service was amazing.

The freedom and spontaneity of travelling Europe in a campervan or motorhome is thrilling.
Not knowing what may be around the next corner, what new sights and sounds may greet you or which road to take.
These are the joys of a European motorhome road trip.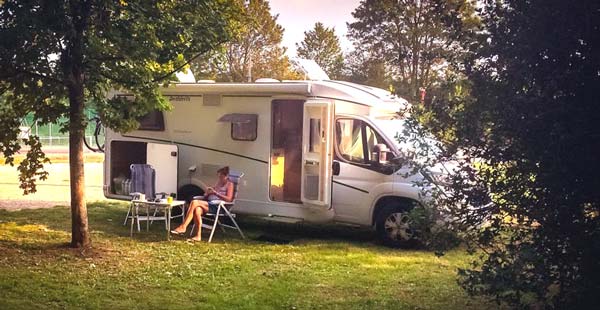 EUROPE BY MOTORHOME OR CAMPERVAN
Our original travel plan was to drive around Europe in a motorhome or campervan for five months. However, that was just one of the very many things that changed on the journey.
Eventually, we ended up doing 12 months of campervanning in Europe.
We drove through 22 countries,
Covered around 31,500 km and
Camped overnight at over 200 different spots
Travelling around Europe was a shared dream of ours. However, it was one that had been reserved for 'One Day', not something we were specifically planning.
That all changed one afternoon — you can read about that on our About Us Page — and nine months later, we set off on this road-tripping adventure for two.
The freedom to explore when and where the mood takes you is liberating. We now intend to keep road-tripping around the world for as long as we can.
You may also be interested in our Overlanding Africa Roadtrip and how we went about buying a Hilux camper to 4×4 South Africa and beyond.
⭐️ Planning a Trip to Europe?
MOTORHOME ROUTE THROUGH EUROPE

This map includes our 12-month motorhome route across Europe. If you click on the coloured pins marked with a P or a star, you will see the exact motorhome and campervan sites that we stayed at, with links to CamperContact so you can check recent reviews, prices and available facilities.
On this European road trip interactive map, we have also included many of the places we visited along the way and links to posts that may be helpful.
The route is discussed more at the end of the post.
On this Europe by Motorhome Trip we visited the following 22 countries:
Germany, Liechtenstein, Italy, (inc. Sicily), Croatia, Slovenia, Hungary, Slovakia, Austria, Switzerland, France, Belgium, Holland, Czech Republic, Poland, Bosnia and Herzegovina, Serbia, Montenegro, Albania, Greece, Spain, Morocco (only non-European country on this trip) and Portugal.
DETAILED EUROPE MOTORHOME / CAMPERVAN ROAD TRIPS TO INSPIRE YOU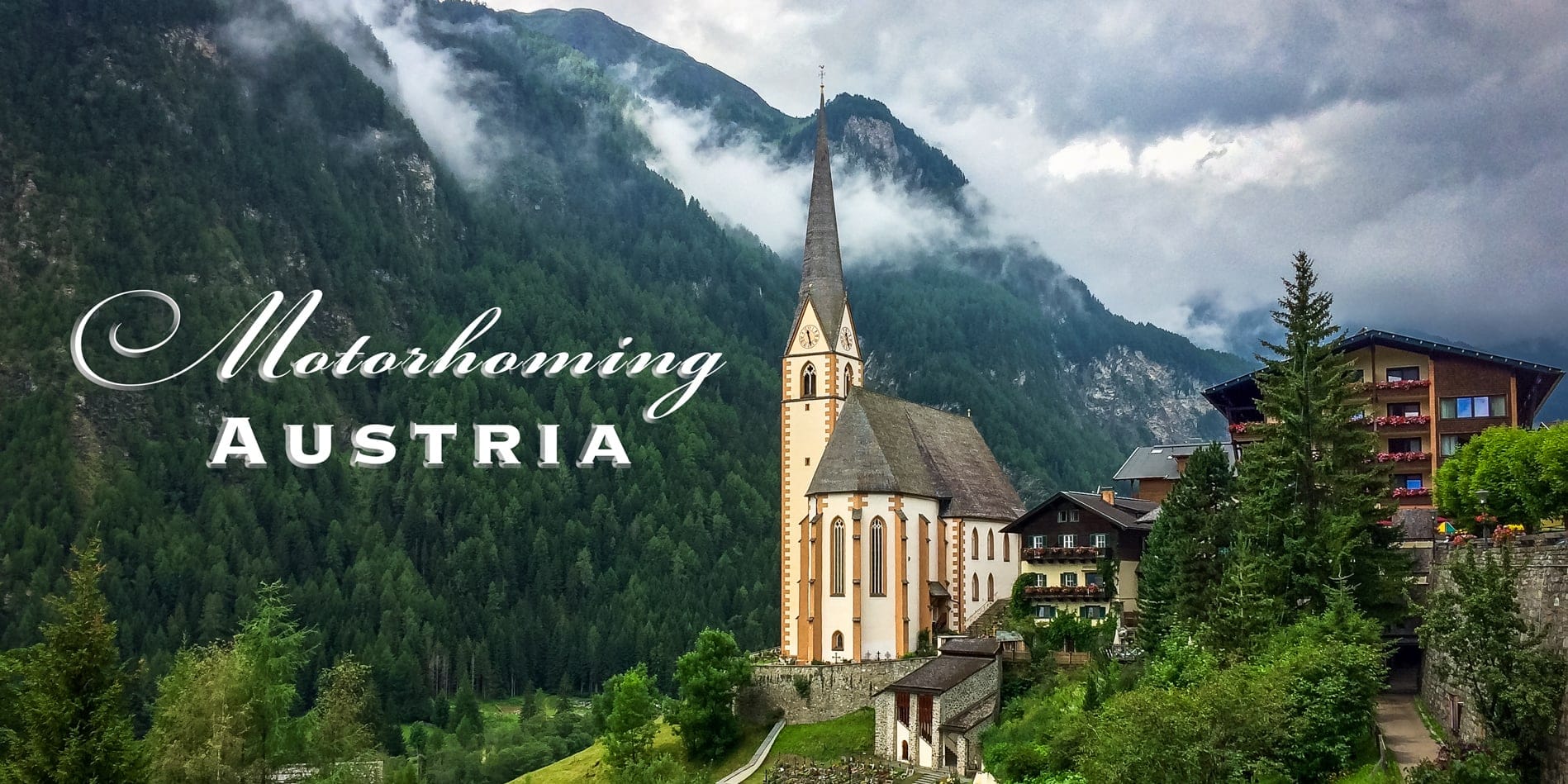 This ultimate guide to motorhoming in Austria includes a suggested road trip route, interactive map, camper stops, photos and travel tips.
HOW TO PLAN A MOTORHOME OR CAMPERVAN ROAD TRIP IN EUROPE
We arrived in Europe from Australia, so we had to consider a few factors that you may or may not need to know as you plan your European travels.
1. PASSPORT / VISA FOR TRAVEL IN EUROPE
Luckily we both held dual nationality European passports so we were able to stay in Europe without having to worry about the 90-day Schengen Visa rules. You can check out the European and Schengen rules and how they apply to you here.
2. TO BUY OR RENT A CAMPERVAN/ MOTORHOME?
The big decision for a long campervan road trip is whether to rent or buy a campervan/motorhome.
There are pros and cons to both.
In the end, it will very much depend on your own personal circumstances.
You'll find that most European countries require you to show evidence (bills with your address etc.) that you live there, in order to buy and register a vehicle. In the UK however, you just need a UK address (no proof of living there).
We could have bought a motorhome in the UK and used a friend's address for registration and insurance purposes, (as we did to buy a car after the trip). However, the campervan would have likely been a right-hand drive.
Additionally, we would have had to try to sell the camper afterwards and be responsible for any mechanical failures.
Unfortunately, I had prior experience buying a motorhome to travel around Europe, and it needed a whole new engine a month into the trip. Therefore, that experience played its part in our decision to hire a motorhome.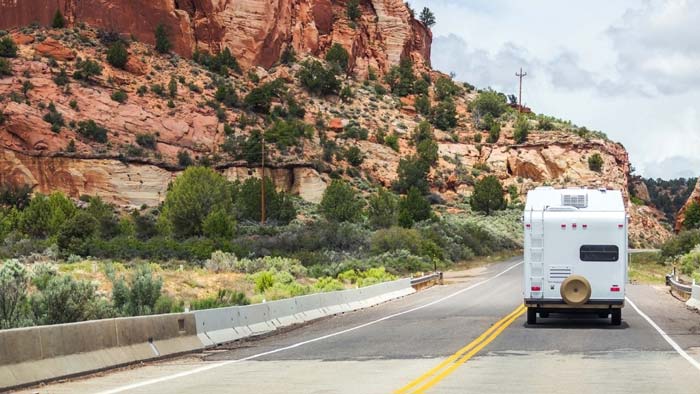 7 REASONS WHY WE RENTED A MOTORHOME
We wanted a relatively new motorhome to reduce the possibility of breakdowns on our campervanning trip and the outlay to buy a new or modern motorhome was too expensive for us.

By hiring the motorhome the rental company would be responsible for the repair of any breakdowns/problems.

The choice of vehicles we could hire was expansive. As a result, we could pick and choose the exact layout and facilities within the campervan.

We didn't need to bother ourselves with insurance, registration, road tax etc. as all were included in the campervan hire cost.

We had the option of hiring additional accessories, such as a camping set (chairs/picnic table), kitchen set (cooking pots/cutlery/plates etc) and bedding kit.

The cost of renting a campervan was still much cheaper than paying for transport plus accommodation.

We also had the added bonus of being able to prepare our own meals and therefore saving on the costs of having to eat out.

For the ultimate guide on hiring a motorhome read our thorough article link below.

3. WHERE TO HIRE THE MOTORHOME OR CAMPERVAN
We did an enormous amount of research and found the best deals were from German motorhome depots.
Our first plan was to hire a motorhome for five months. That changed, however, to 12 months while on the road, hiring the second van through a different company and via Motorhome Republic.
The first van we rented direct from McRent and the second was rented through Motorhome Republic, which was able to source the best deal for us.
They were also able to beat the quotes that we were getting from individual rental companies and also managed to get extras thrown in with the price.
We were so impressed with the help they gave us that we now are an affiliate. Motorhome Republic uses a variety of depots and companies (including McRent) with thousands of locations around the world.
The customer service we received from them was excellent.
🤩 Secure the best deals by booking early — Request a quote from Motorhome Republic here
Once you have a quote, check with them to see what they can get included in the price for you.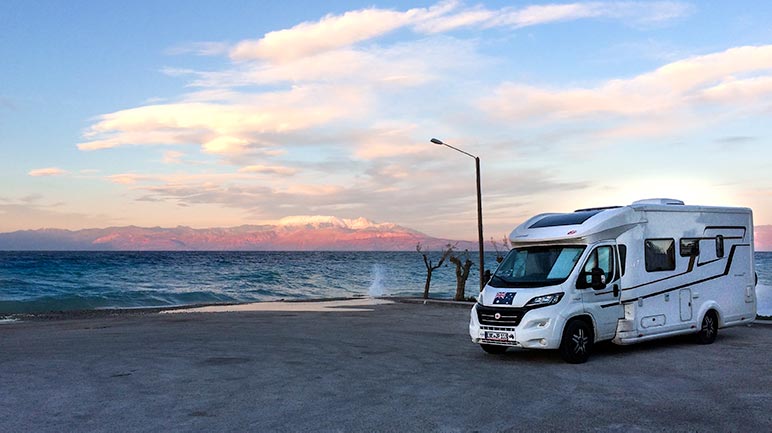 4. CAMPERVAN/ MOTORHOME HIRE IN EUROPE: QUESTIONS TO ASK & POINTS TO CONSIDER
Which countries are covered by motorhome insurance?
When we hired our motorhome, some countries were excluded, such as Bosnia, Serbia and Albania. However, we were able to add them at no extra cost. Unfortunately, we weren't able to add Bulgaria, Romania or Morocco so were unable to visit those countries with the campervan.
2. What is the excess payable on the motorhome insurance in case of an accident?
The amount of the insurance excess is often held as a deposit by the rental company. But also check with your own travel insurance company as to whether they cover the excess payable on motorhome hire insurance. Ours did, and we had a couple of bings on our travels and our 1500 euro excesses were covered both times.
3. What type of heating/cooling does the van have?
Our first motorhome only had heating, whereas the second had both heating and cooling. The cooling was fantastic when the days were really hot.
4. Does the heating/cooling work with electricity or gas?
As we were often at free sites or wild camping with no electricity, we needed the heating to be run on gas. Sometimes it was more economical and speedier to put the gas cooktop on for a bit to warm the van (with a window cracked). Our cooling system in the second camper could only be run on electricity.
5. How many gas bottles are there?
Having two gas bottles will give you a buffer until you are able to refill the other. We had two 11kg bottles.
6. What is the layout of the beds?
Are they drop-down beds? Is access easy? Do you need a ladder? It's important to consider how agile you are when choosing these options. Also making the bed can be difficult if you don't have easy access.
7. Do you get camper chairs/picnic tables included?
If they are included, are they proper camping chairs and in good repair?
8. Is bedding supplied?
If you are hiring the bedding, check that it is relatively new. We asked for a fresh mattress and bought our own sheets and pillows when we arrived in the country.
9. Are plates and cookware included?
You may want to buy some additional plastic containers for food storage as they won't be included in a kitchen pack.
10. Does the van come equipped with levelling blocks?
These come in very handy when you are parked on a slope.
11. Is there a bike rack attached?
We bought a couple of bikes on our travels which were great for exploring the local areas, so a bike rack was included in the deal.
12. If travelling in winter, do you have snow tyres on the van?
Also, are snow chains provided? Some areas in winter stipulate that you must have snow tyres and in some, you must have snow chains.
13. Does the campervan have the necessary equipment legally required by most European countries?
Reflective vests, a warning triangle, and a first aid kit are required by most European countries. Check out the RAC page for their Driving in Europe Checklist.
⭐️ Bonus Tip: Use your mobile phone to video record the handover of the campervan so that you have a resource to refer to when you invariably forget some of the instructions.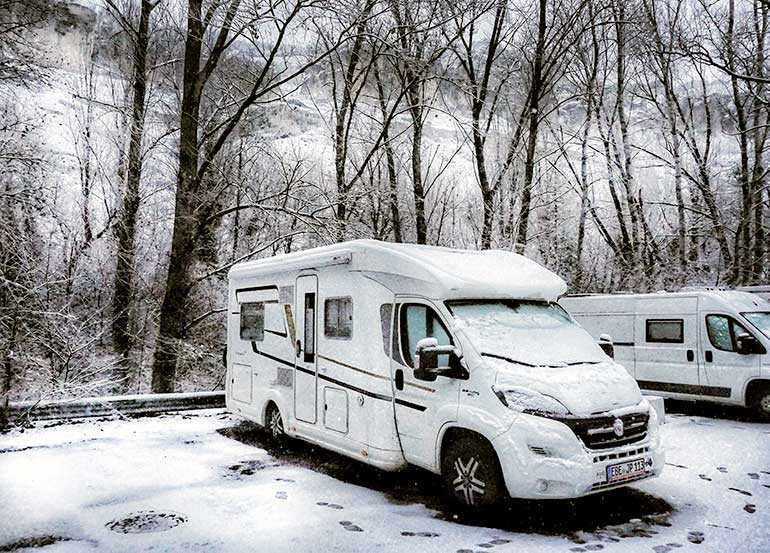 5. WHERE TO BEGIN YOUR EUROPE MOTORHOME ROAD TRIP?
Where you start your Europe campervanning trip in Europe will depend on:
Where you live,
How long your road trip will be and
Where you are renting your campervan from
It's usually cheaper to pick up and drop off from the same point, so planning a circular route would be more economical in regard to the campervan hire costs.
As Germany was where we got the best daily rate, we began and ended our road trip in Germany.
Another factor to consider is the time of year and the expected weather conditions of the European countries you would like to visit.
If your campervanning trip expands over several seasons you may wish to be further south in the winter to garner the warmer weather and explore the northern European countries in the summer months.
6. CAMPERVAN AND MOTORHOME ROUTE PLANNING IN EUROPE
Remember that if you are not used to:
a) Driving a motorhome and
b) Driving on the opposite side of the road to which you are familiar,
then the first few days will likely be quite tiring and perhaps stressful.
Try not to plan to drive into big cities or do too much in the first few days. Give yourself time to adapt to the new driving situation.
When we first started our journey, we'd plan on heading for the places we wanted to see and then looked later in the day as to where we would camp overnight.
However, we learnt quite quickly that it worked out much better if we had one or two options for where to stay that night and planned our route accordingly.
Although this sometimes changed if we came across a better spot, it took some of the last-minute stress out of finding a camper stop for the night.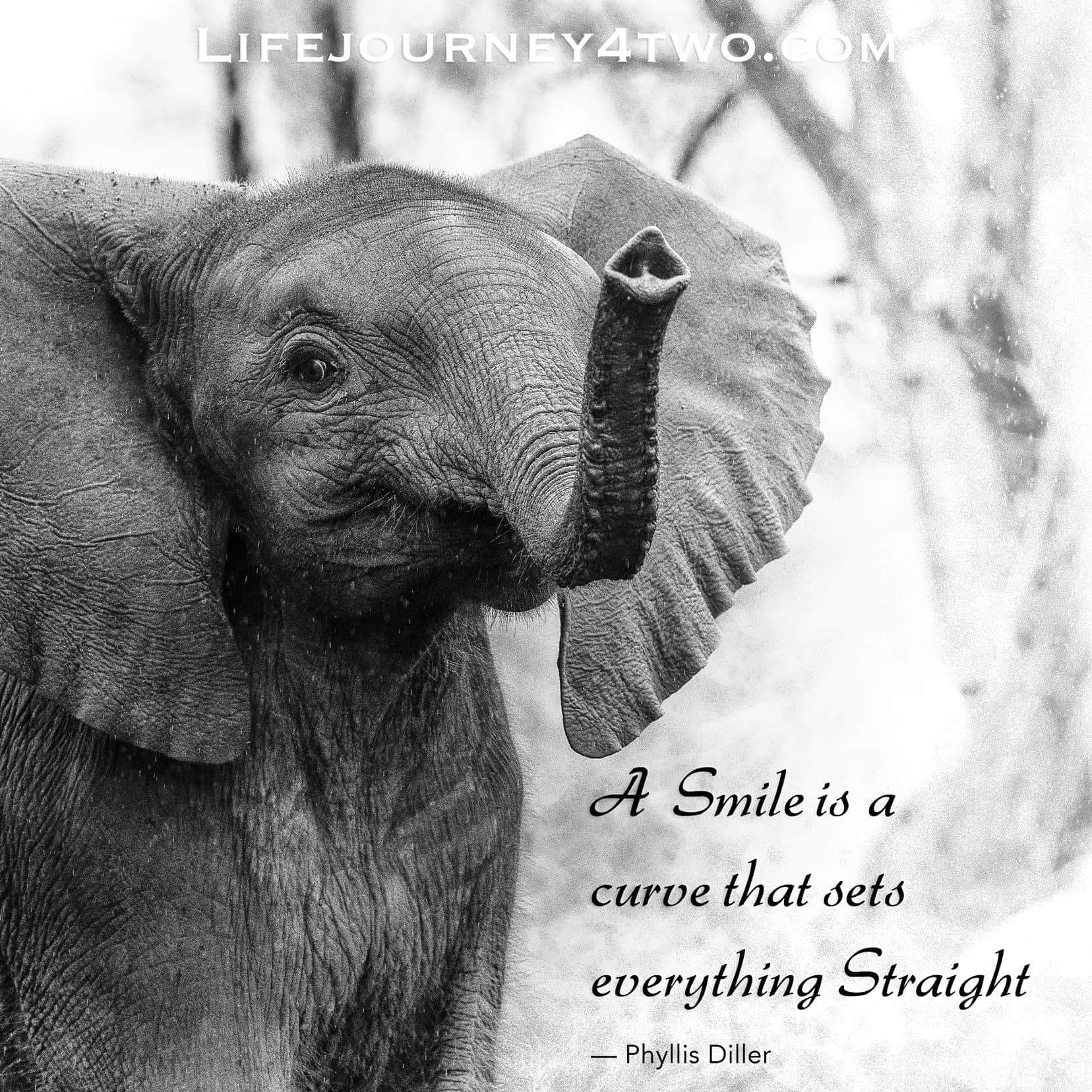 POINTS TO CONSIDER ON YOUR CAMPERVANNING ROUTE IN EUROPE
Driving and navigating a large motorhome into the heart of big cities can be stressful so it is often better to find a campervan/motorhome campsite in the suburbs. Find one near to public transport and catch the train or bus into the city.

Try to avoid popular European destinations in the high season — we mistakenly hit Rome in peak season and it was unbearable. I'm not a lover of cities at the best of times, but I had been looking forward to Rome. Unfortunately, it was so busy that it ruined our experience and sense of the place.

If you are travelling off-season, check that the motorhome campsite is open, using the campsite apps we mention below will help.

Plan your campervanning route around expected weather conditions and seasons. For example, if you prefer warm weather head south, to perhaps Greece in the winter months. That way, you also avoid crowds.

Have a campervanning route plan, but do be open to change. (We planned a route around Hungary, but decided after two days that we weren't too impressed and headed into a different country instead).
This FREE Motorhome/ RV Travel Planner is perfect for planning, and recording your travels.
With 23 pages, including travel journal pages, budgeting, checklists and so much more.
Get your Instant Download for you to print and start your next road trip planning now…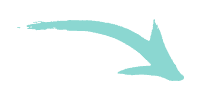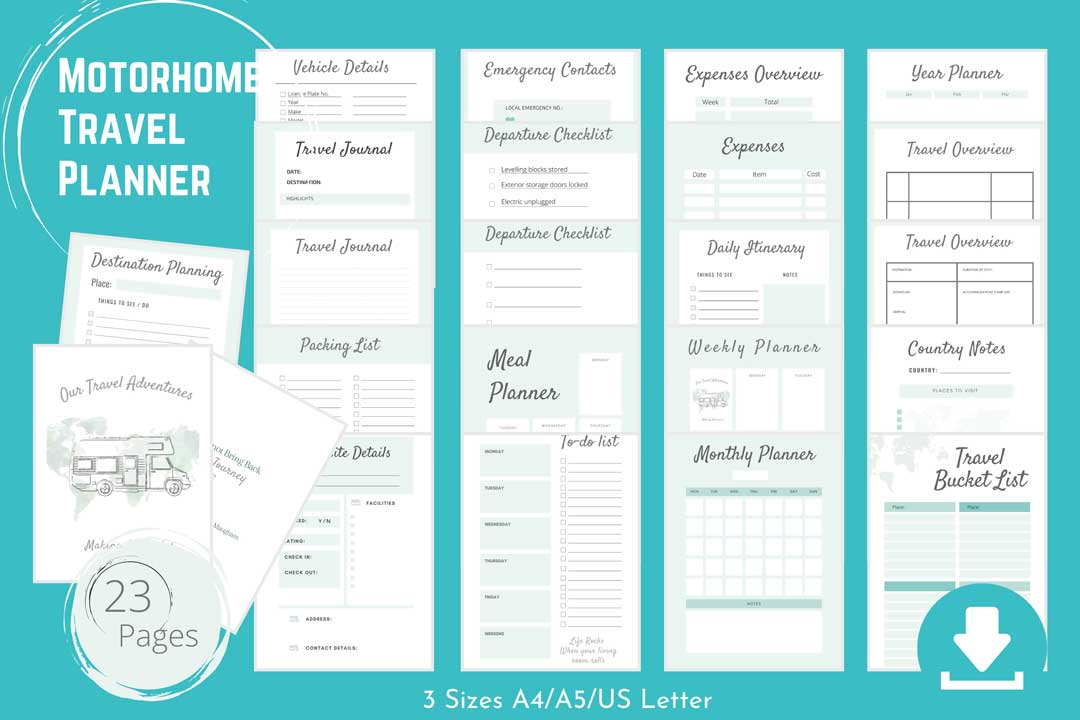 7. TRAVEL INSURANCE
Make sure you have travel insurance to cover you while you are campervanning in Europe.
We recommend ensuring that your insurance covers you for the excess you will have to pay for any damage to the hired campervan. This cover alone, saved us €3000 in costs when we had 'bings' on both of the motorhomes.
We also used our insurance to cover medical issues and we had to replace two bikes we had stolen in Rotterdam.
Having travel insurance is one of those 'must haves' that we would never leave home without.
Arranging your travel insurance is more difficult if you are travelling long term, or not starting and ending your journey in your home country.
Two reputable travel insurance companies that allow you to arrange your travel insurance wherever you are, are World Nomads and Safety Wing.
We use World Nomads which gives us comprehensive travel and medical insurance. Get a quote from both to find the best price for you.
⭐️ Get a quote from SafetyWing here
or from
⭐️ World Nomads Comprehensive Travel Insurance Here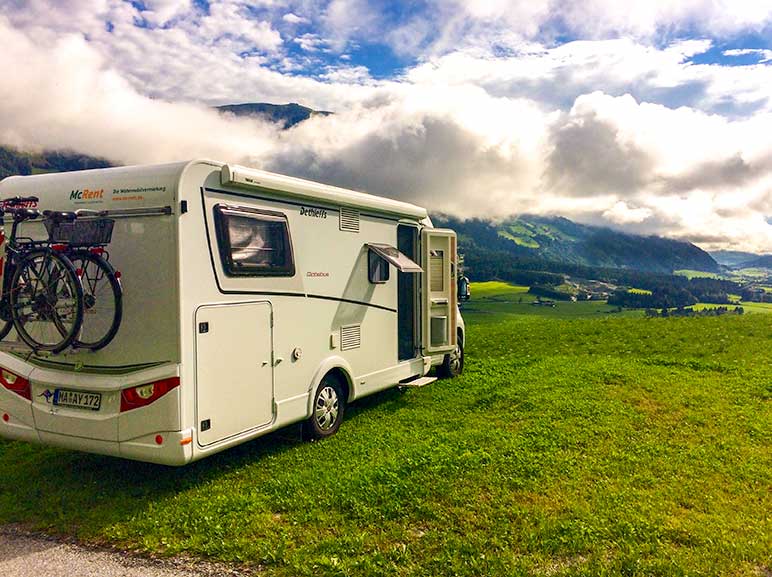 TIPS FOR MOTORHOMING AND CAMPERVANNING IN EUROPE
CAMPERVAN AND MOTORHOME TIPS
It is best to travel with two gas bottles so you have time to find somewhere to refill the gas bottle and still have gas in the meantime.
READ MORE: Campervan/Motorhome Accessory and Gadget Suggestions
You can set up your GPS Navigator, (we used a TomTom) with the size of your campervan to help prevent the navigator from taking you on small roads or under small bridges. (Note: this doesn't always guarantee you won't end up on a goat track though ).
The navigator can also be set to avoid toll roads which can save you money and take you on scenic routes instead.
Create a checklist of things to check before driving off, eg close all cupboards, and turn the water off. (Grab a free checklist as part of the Free Travel planner here)
Know the rules for each country regarding road tolls and vignettes. You can check out the various prices and rules here. Some vignettes can be bought at a road toll but in some countries, you need to buy them in a gas station/shop.

Pay careful attention to this – we had to do a detour which took us very briefly into Austria (10 minutes) and we were stopped by the police and issued a 120 euro fine for not having a vignette.

Similarly, in Hungary, we hadn't realised we needed a vignette and faced another 120 euro fine waiting for us when we dropped the van back at the rental depot.
Have all your motorhome papers to hand, such as insurance, emergency contact details, and a Green Card (a green piece of paper showing registration and insurance details). The last thing you need in case of an accident is to be searching high and low to find the numbers/papers that you need.
Consider installing a VPN if you use the free wifi. It encrypts your Internet connection to secure it and protect your privacy.
Take some travel games with you to have fun together rather than watching tv or scrolling through social media. Part of life on the road is getting away from the humdrum of everyday things.
BONUS: Click here for many more Travel Tips
CAMPERVAN AND MOTORHOME CAMPSITE TIPS
Use an app to check for local campsites. We mainly used the Camper Contact app and sometimes Park 4 Night.
Specifically for Greece, we used an excellent resource called, Peejays Greece Stopovers.

There is a huge range in the types of motorhome and campervan campsites you'll come across. From free camping, with little to no facilities, to those with amenities such as onsite restaurants and pools. As we travelled on a tight budget we tended to stick to free or low-cost sites.

Some countries do not allow wild camping (just pulling up where you like) so check the recent motorhome wild camping laws in each country.

Currently, these countries do not allow wild camping:


Belgium,
Croatia,
Luxembourg,
Netherlands,
Portugal,
Switzerland,
Austria,
Slovenia,
Iceland,
The Czech Republic and
Denmark.


Check that the motorhome campsite is open in the season that you are travelling — you may want to ring ahead to be on the safe side.

Always check recent motorhome campsite reviews left by other campervanners, because what might seem a serene perfect stopover in daylight hours, may just happen to be the local teens' hangout spot at night.
We had a few moments like this with loud music and car engines revving late into the night.

In busy times you may need to call ahead. In the whole 12 months of campervanning in Europe, we only did this on one occasion, in Southern Spain (it gets busy in winter!).

Unless you travel in peak season in tourist hot spots, if you arrive before 10 am at most campsites, you will likely get a spot. Check campsite reviews to see if there is normally an issue with availability.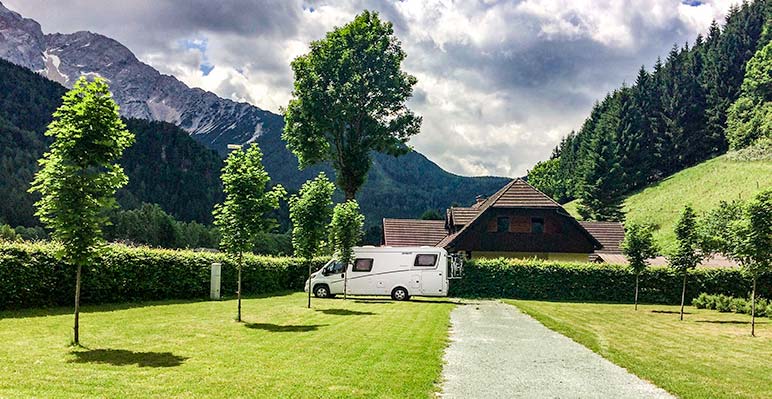 SAFETY TIPS WHEN CAMPERVANNING IN EUROPE
Avoid leaving your van in busy built-up areas.

Leave any expensive jewellery at home and don't bring it on your trip.

Trust your gut — if a place seems dodgy, move on.

Close curtains etc. so that would-be intruders aren't sure whether you are inside the van sleeping or not.

If possible take valuables with you, such as laptops and iPads, but if not practical (we were hiking a lot and didn't want them with us), then find secret spots in the van to hide them or secure them in a special anti-theft backpack, which can be secured by a stainless steel cable to a secure fixture. We did that and it gave us a bit more peace of mind.
👀 We have a Pacsafe anti-theft backpack which we bought at the start of our travels. It's now one of our must-have travel items. It's not only made with Slash Guard with lockable zips, but it also has a stainless steel locking cable which we used all the time in the camper.
GENERAL TIPS FOR CAMPERVANNING IN EUROPE
Remember that not all countries use the euro.

For each country that you are travelling to, learn at least the words for 'hello' and 'thank you' in that language. They can go a long way when trying to get help, as can a smile.

Most countries have open borders but be ready for those that don't.
Border control may inspect your campervan — as happened to us between Serbia and Bosnia and Herzegovina.
We didn't have any really thorough searches – more like opening the bathroom door to check we didn't have anyone else onboard.
💡 Book early to make sure you secure a camper, demand is high, especially in peak seasons: Click here for a quote from the Motorhome Republic
COSTS OF MOTORHOMING / CAMPERVANNING IN EUROPE
Costs to consider when campervanning in Europe include:
Campervan Fuel – petrol/diesel
Food
European Road tolls
European vignettes
Campervan campsite fees
Gas bottle refills
Launderette Costs: washing/drying
Admission Fees to churches/museums and other venues
Local transport (buses and trains into cities)
Ferry costs if applicable
Below is a breakdown of our costs for the 12 months of campervanning in Europe. We have provided an average monthly and daily figure to help you plan your own campervanning trip in Europe.
Note the following in relation to our expenses:
We tended to cook our own meals and rarely ate out.
Admission fees and local transport costs have not been included because that will be determined by your own interests.
The majority of the campsites we stayed in were free or low-cost.
AVERAGE MONTHLY AND THE DAILY COST OF CAMPERVANNING IN EUROPE (2018)
| | | |
| --- | --- | --- |
| EXPENDITURE ITEM | AVERAGE PER/MONTH (EUROS) | AVERAGE PER/DAY (EUROS) |
| Campervan Hire | 2000 | 66 |
| Food | 600 | 20 |
| Fuel | 300 | 10 |
| Campsites | 207 | 7 |
| Road Tolls/Vignettes | 40 | 1.30 |
| Laundry | 22 | 0.73 |
| Gas Refills | 10 | 0.33 |
EUROPE BY MOTORHOME: THE REALITY
When you study the whole route (found at the start of this post) there will be times when our road trip logistics may seem crazy.
We may have backpedalled and missed certain cities you believe to be spectacular.
We may have seemingly gone around in circles; indeed we did stay at a couple of sites more than once.
But that is the joy and the flexibility of it all.
You can go where you like, change your plans on a whim, rest, revisit, wander aimlessly, and plan meticulously.
Whatever you feel… you can do.
And remember;
Campervanning in Europe … That's a Wrap
We really hope that this article helps you plan your Europe motorhome or campervan trip.
Please let us know if there is any other information that you would like to know and please don't hesitate in contacting us with any questions you have.
Pin and save for later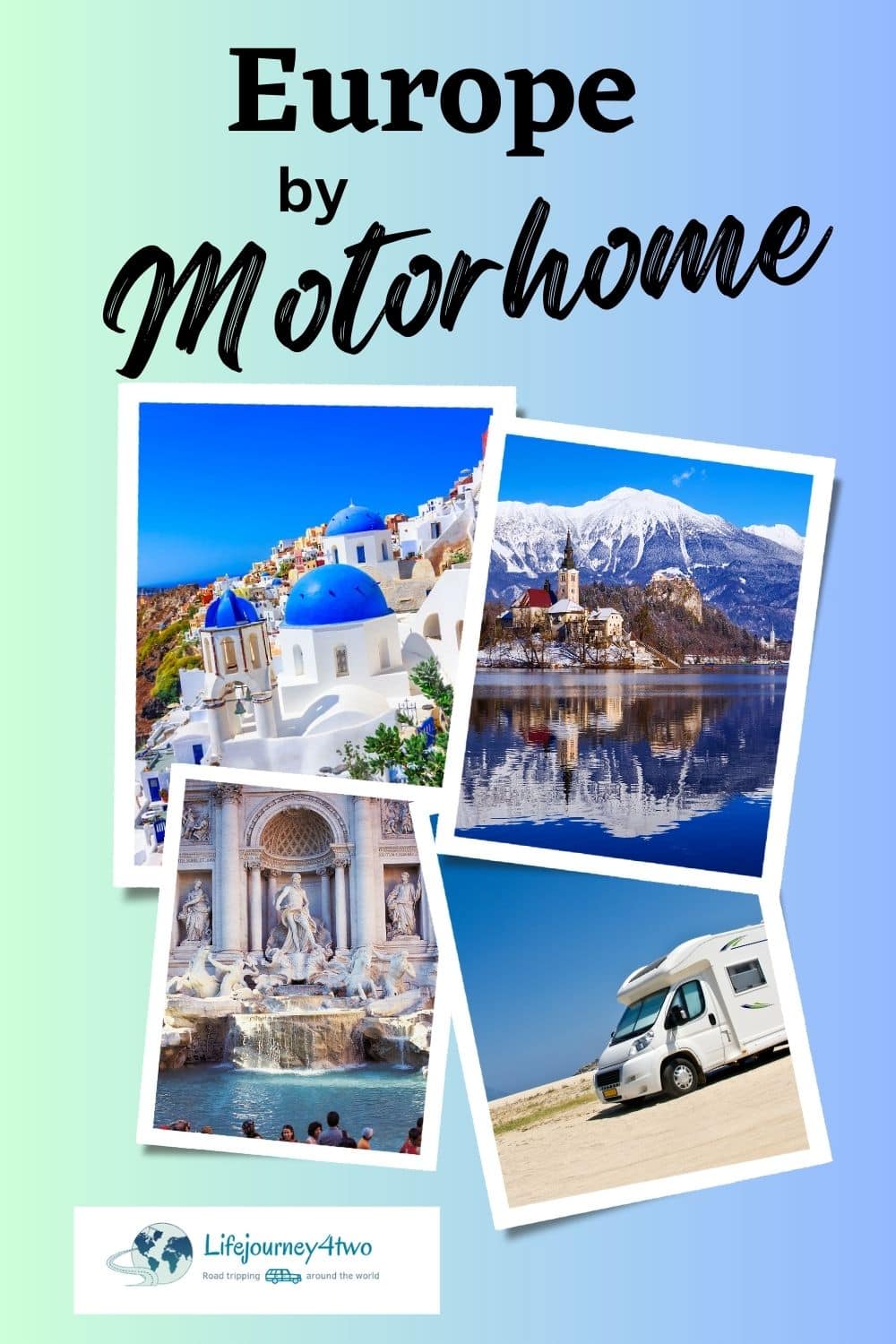 YOU MAY ALSO BE INTERESTED IN READING:
PLANNING YOUR TRAVELS?
These are some of the travel resources we use when planning our trips.
For a more thorough list visit our Travel Resources page here.