Ivory Wilderness River Rock Lodge Review
We were invited to stay for a couple of days at Ivory Wilderness River Rock Lodge, in Klaserie Private Nature Reserve. This was the perfect opportunity to see for ourselves what a stay in such a luxury lodge would be like.
Normally, we do our own self-drive safaris, so it was interesting to compare what a guided safari experience was like as part of the luxury lodge experience in Klaserie.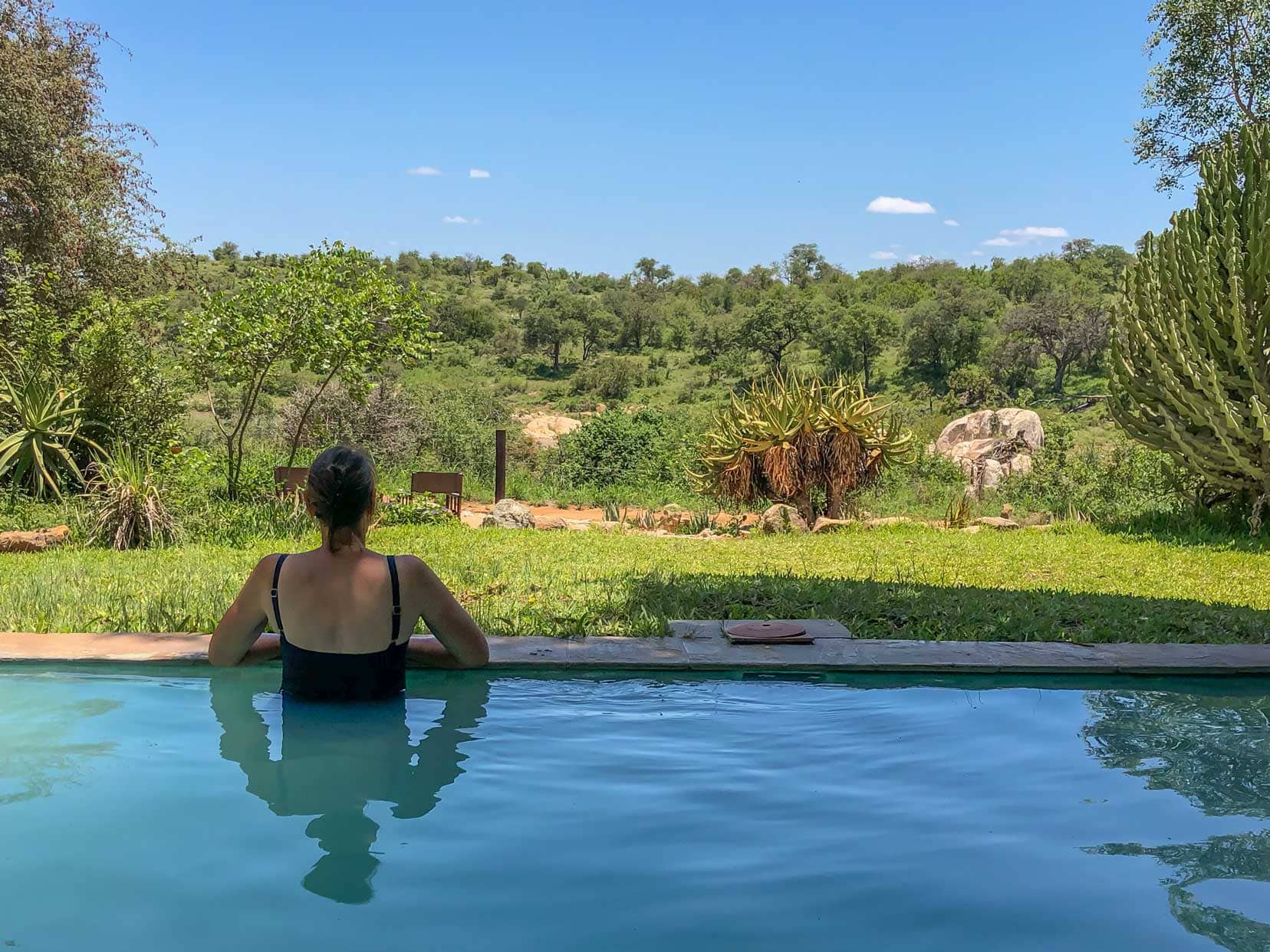 We know that our safari experiences, within our long-term travels through Africa, aren't how most international travellers plan a safari trip. Many fly into South Africa specifically for a one or two-week African safari holiday.
If you only have a short amount of time, you will want to make the most of your precious days on safari, and be assured that your experience will be one to remember and treasure for a lifetime.
At Ivory Wilderness, you have an all-inclusive package — a safari experience with all the trimmings.
As you will see, the stay, and in particular, the whole safari experience surpassed our expectations.
In this Ivory Wilderness Lodge review, we delve into why this might be the safari option you choose to do in South Africa, as well as listing the highlights of what to expect from a stay at this intimate family-owned lodge.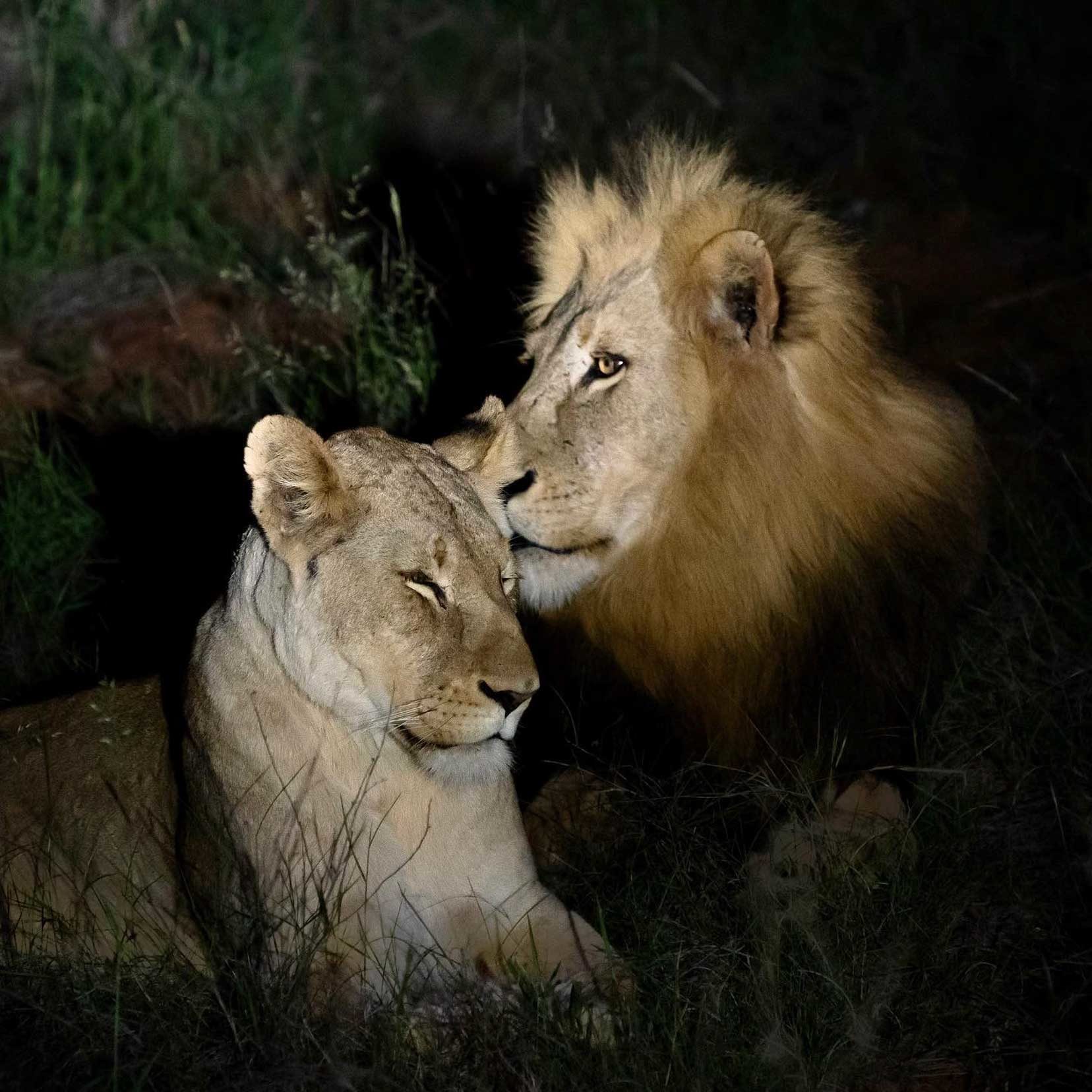 Planning a Trip to South Africa?
Our Ivory Wilderness River Rock Lodge Experience Video
This short video captures some of our special moments experienced with Ivory Wilderness.
Why Choose Klaserie Private Nature Reserve?
If you have been following along on our journey, you'll know that Klaserie Nature Reserve in Greater Kruger, holds a special place in our hearts.
It was here that we serendipitously spent a good deal of time during South Africa's strict Covid lockdowns and where we returned to adjust to camper life again before continuing our overlanding Africa adventure.
Klaserie Private Nature Reserve is adjacent to Kruger National Park in South Africa, one of the world's most famous wildlife reserves. But unlike many of the animals in Kruger and many South African Wildlife Reserves, the animals in Klaserie are still wild and not habituated to the presence of humans.
This means that a safari encounter here is much more authentic.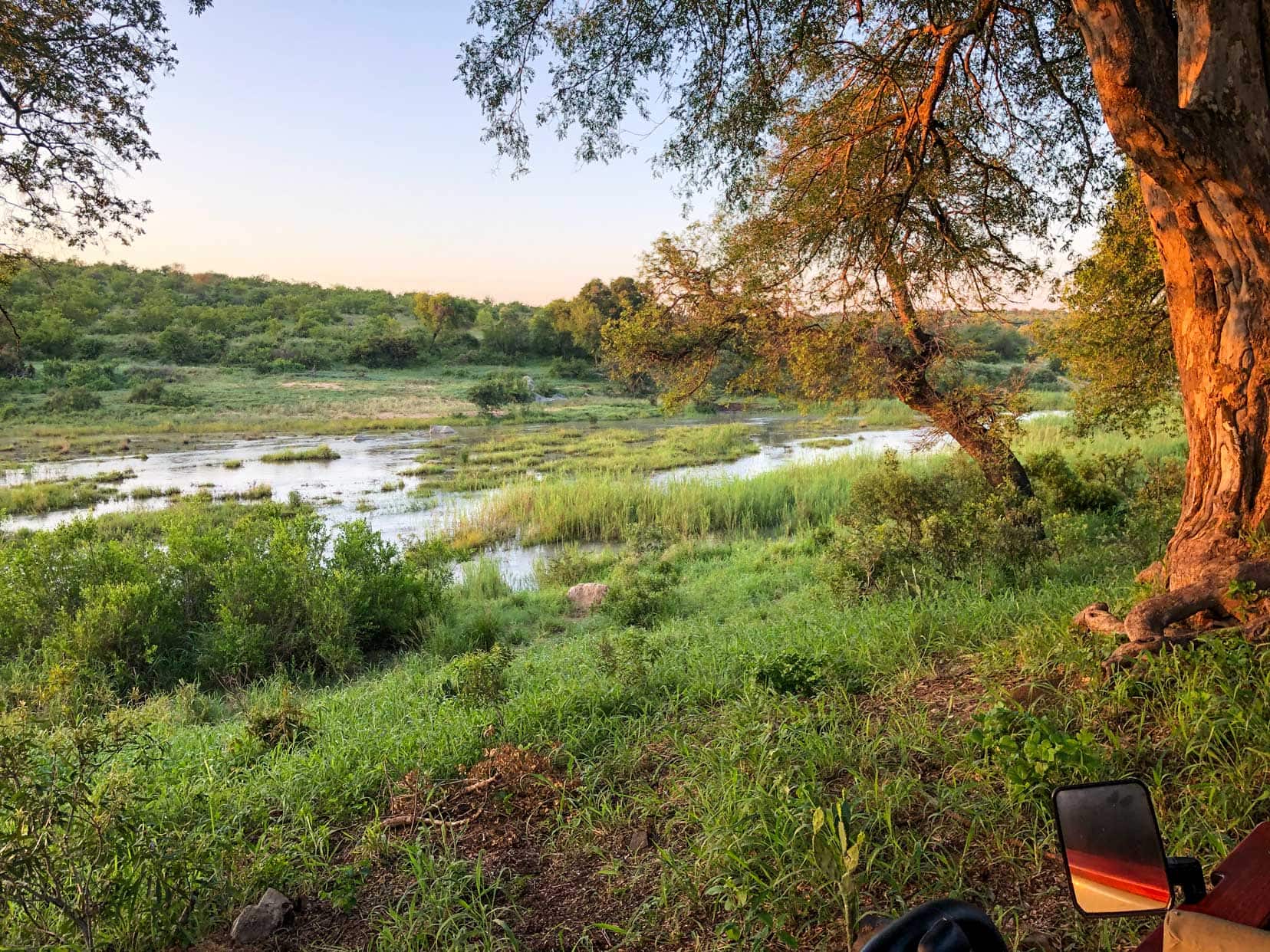 While in Klaserie, we were lucky to have friends who allowed us to stay in their privately owned bush camp, but for most, a stay in Klaserie Nature Reserve involves booking accommodation at one of its luxury lodges.
So, if you are looking to book a safari experience in South Africa, then read on to find out why Ivory Wilderness River Rock Lodge might be exactly what you are looking for.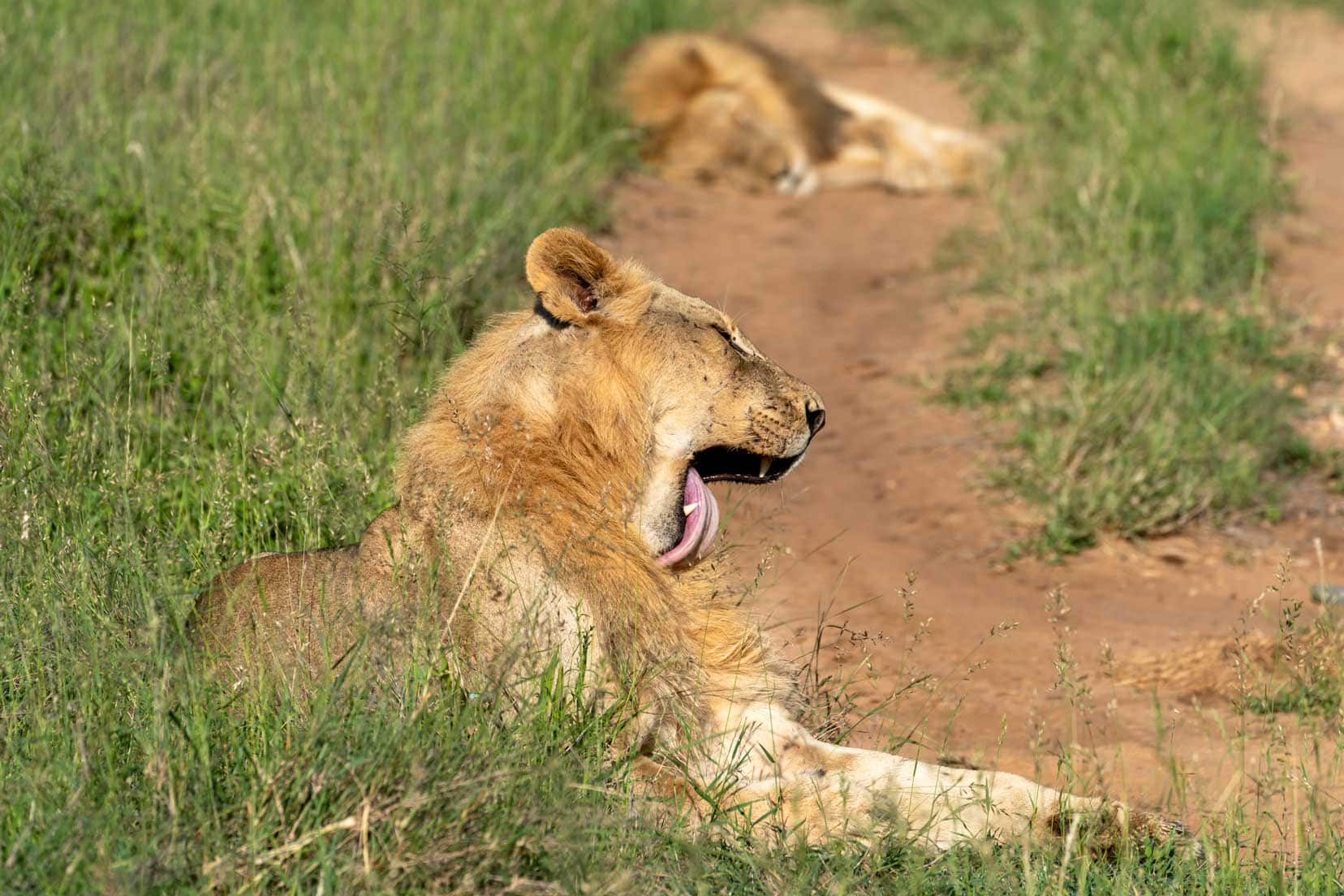 Why choose Ivory Wilderness Lodge for your South African Safari adventure?
Most of the lodges in Klaserie Nature Reserve offer all-inclusive deals, which include your accommodation, all meals, drinks and daily safari drives — basically, the total safari package.
Ivory Wilderness is no different.
But … there are a few important factors that set it apart from many of the other luxury lodges.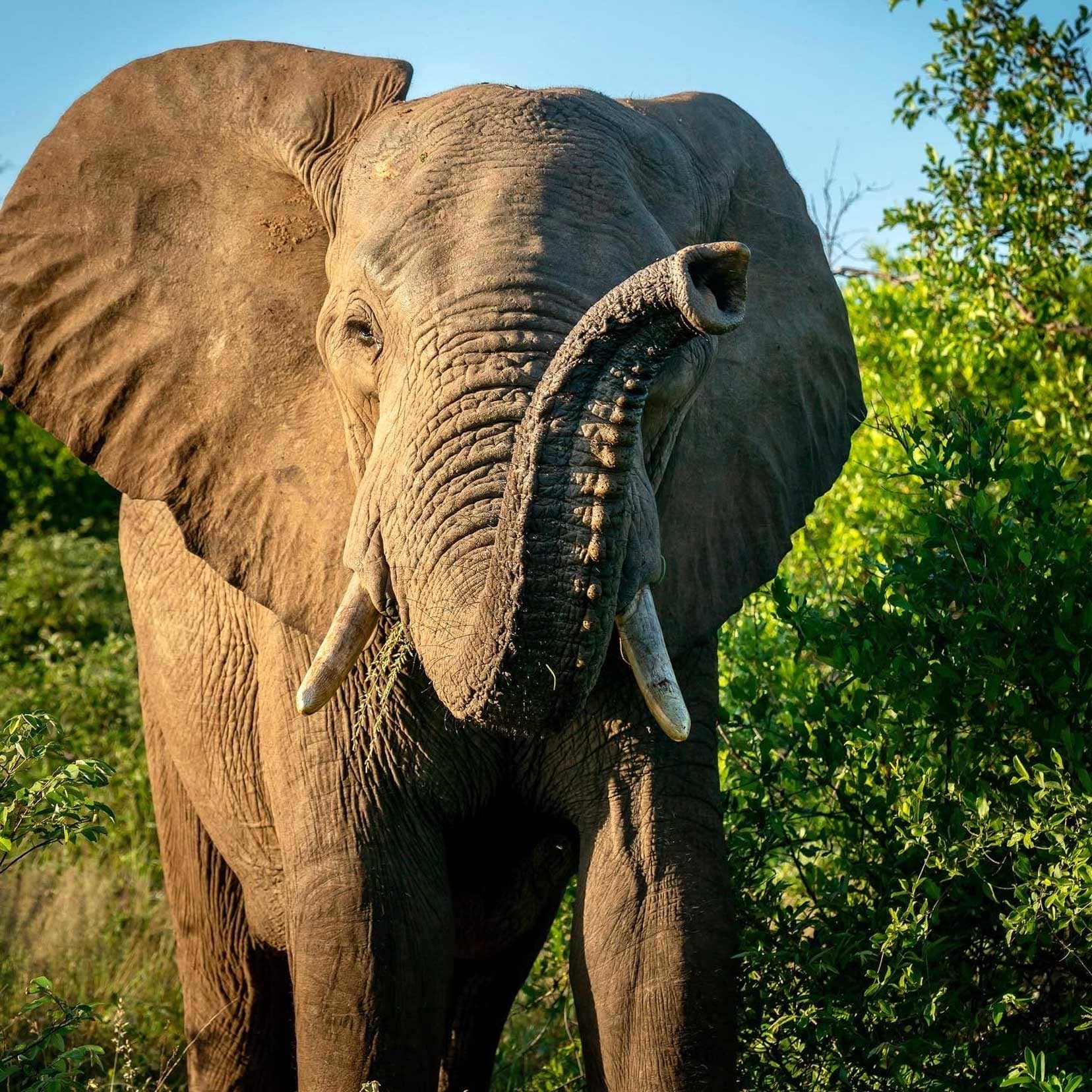 1. Ivory Wilderness is Family Owned
Ivory Wilderness is family owned. In fact, the camp was one of the earliest established in the Klaserie reserve.
Ivory Wilderness River Rock Lodge's family ties in Klaserie go back to the 1950s when a pioneer camp was built here.
In fact, Warren and Craig's (the owners) grandfather, George Crooks, was the person who established the area as a private nature reserve and also donated part of his land for the reserve headquarters. The fact that Craig and Warren have lived and breathed Klaserie for all of their lives, shines through in all that they do.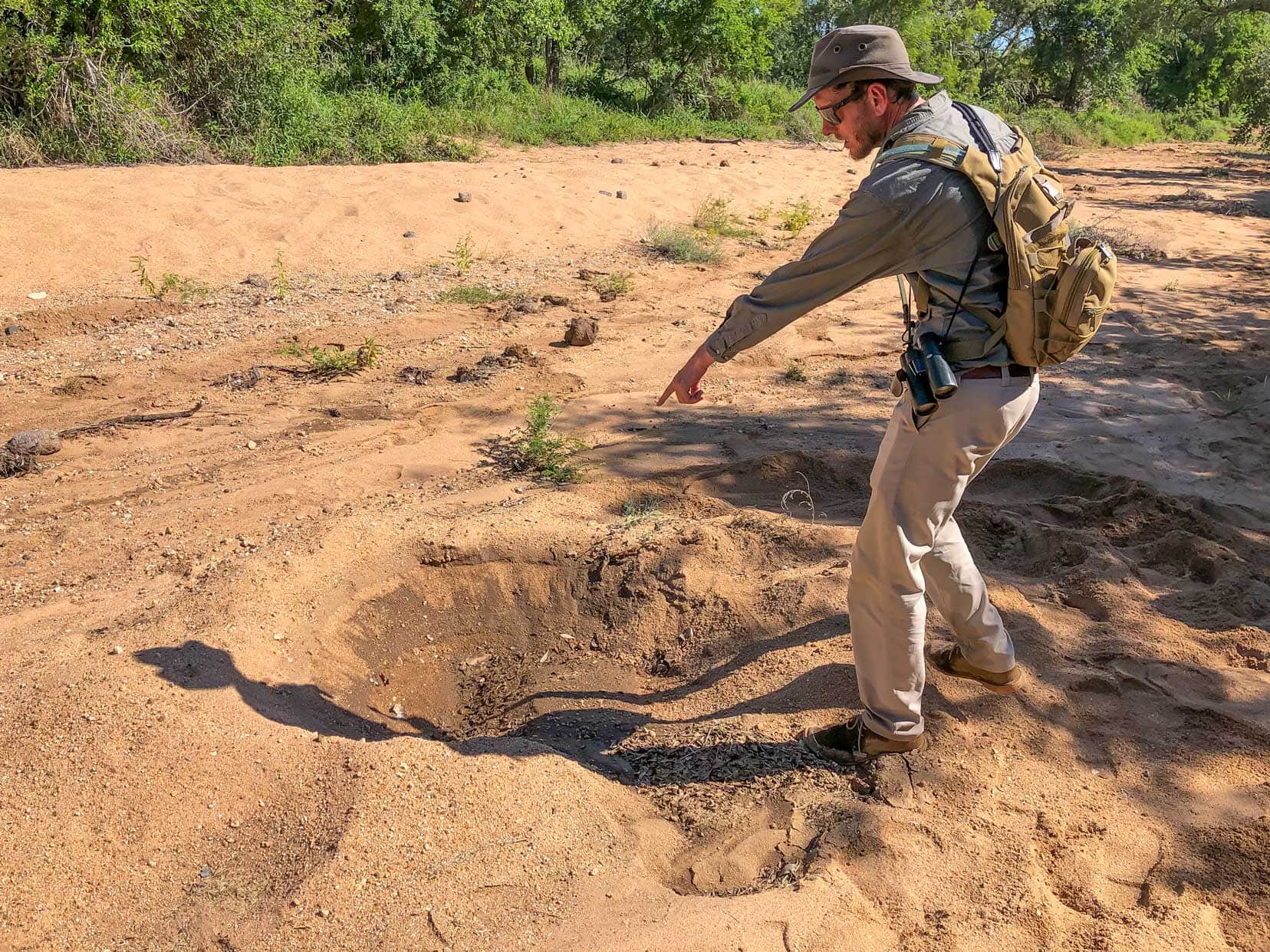 2. The Large Game Drive Area
An important factor to consider when booking a safari is the amount of land that can be traversed when you are out on a game drive. Obviously, the greater the land area, the more chance of spotting wildlife.
Ivory Wilderness has about 17,000 hectares that can be traversed on game drives, compared to some lodges in the area which only have about 3,000 hectares available to them.
💡TIP: Always check before booking with a safari lodge, about the size of the area they can traverse.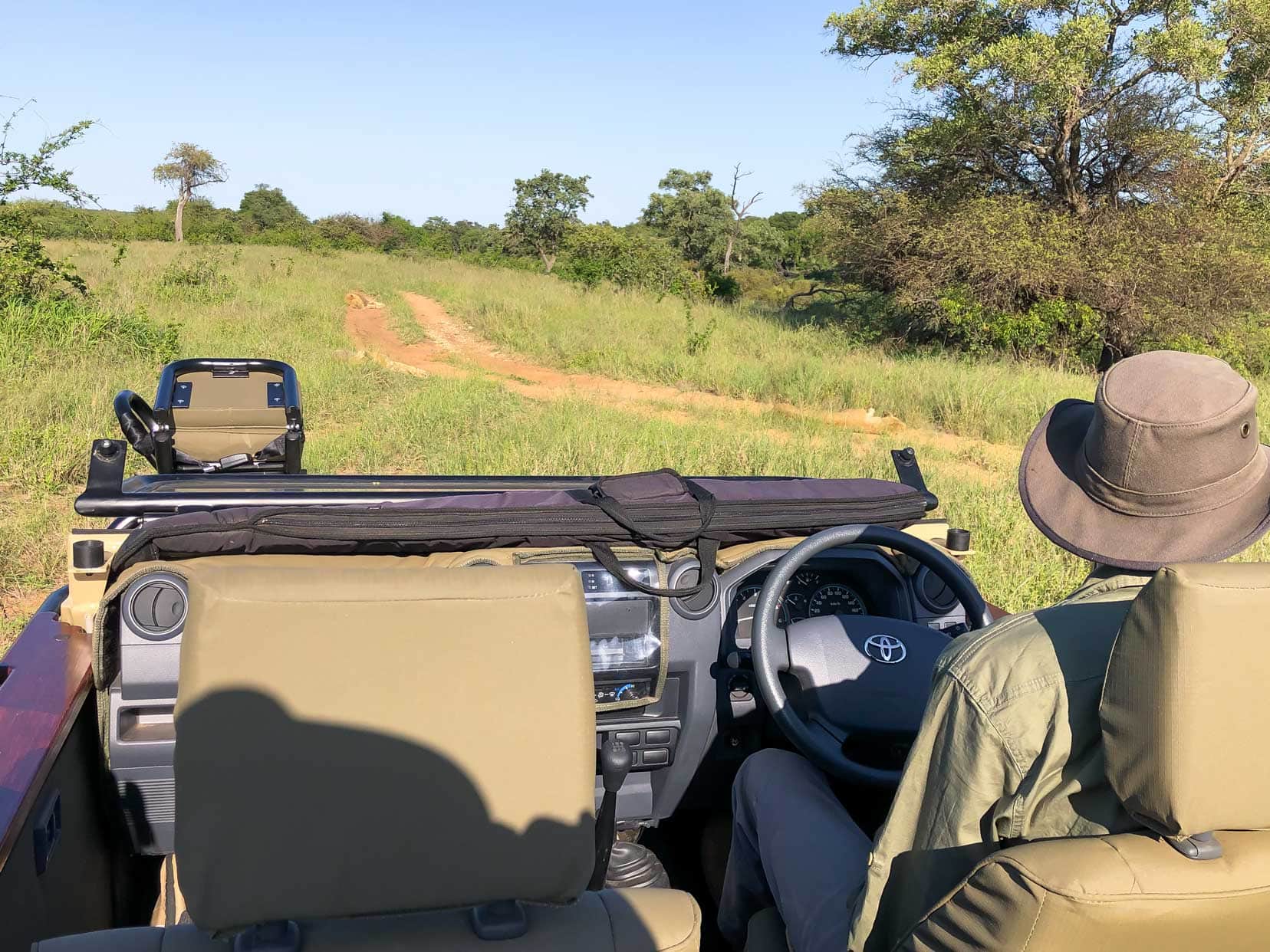 3. Ivory Wilderness has Year-Round Walking Safaris
Many lodges only provide walking safaris in winter, but with Ivory Wilderness Lodge, you can choose to do a walking safari any time of year.
The owners of Ivory Wilderness Lodge, Warren, and Craig Howson are both fully qualified walking safari guides – so you are in the best of hands if you are keen to track a rhino on foot or perhaps follow in the footprints of lions.
Many of the other Klaserie lodges only provide walking safaris in the winter – so if you are visiting in summer this is an important factor to consider.
We embarked on two walking safaris while with Ivory Wilderness, and on the second one we encountered a pride of lions sleeping on the opposite bank.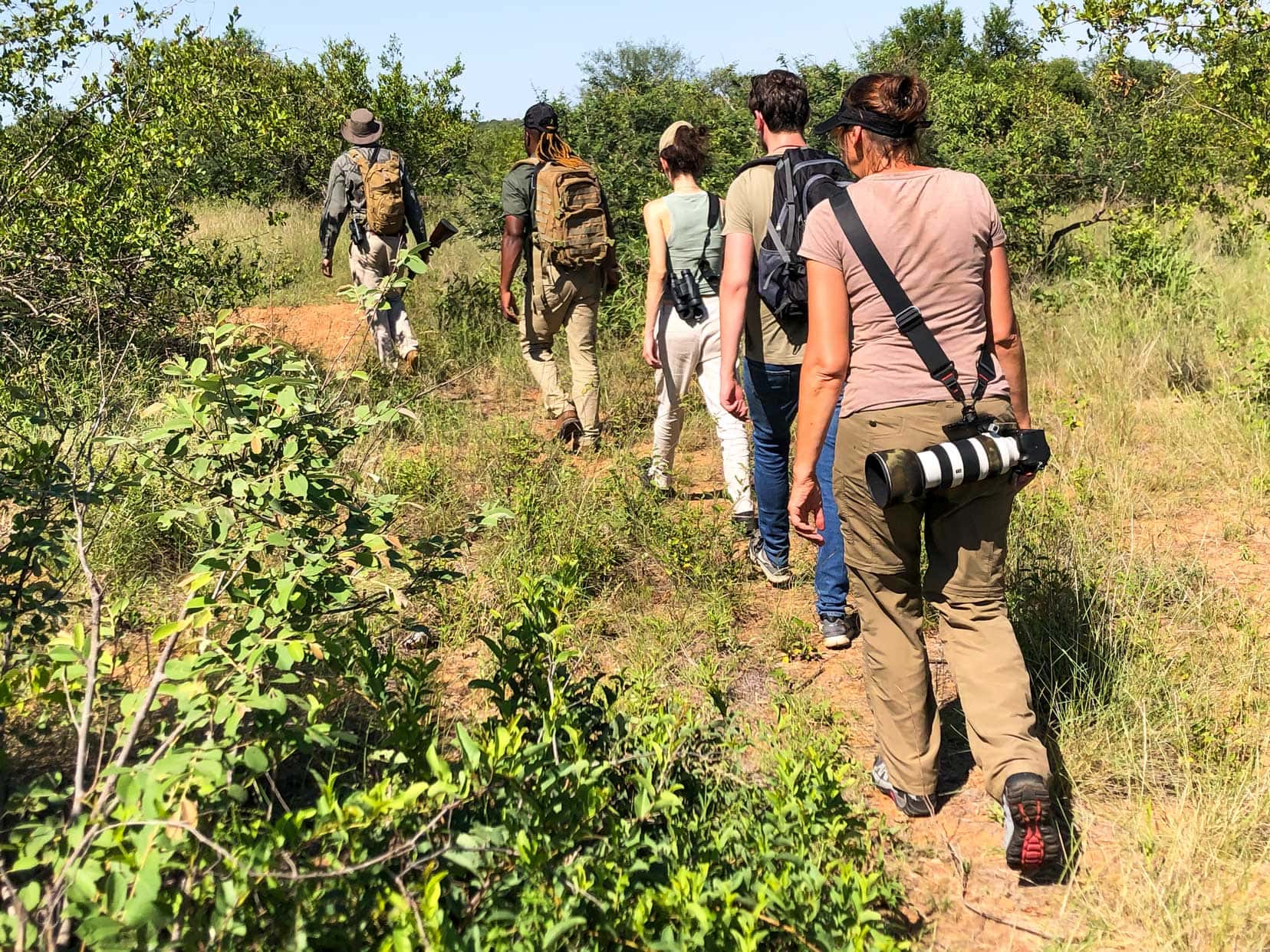 4. Small and Intimate Lodge
Ivory Wilderness accommodates a maximum of 12 people, so you are assured an intimate and peaceful stay.
If you are looking for somewhere that has a lot of other guests and a buzzing, vibey atmosphere, then Ivory Wilderness isn't going to suit you.

If you are looking for serenity, calm and a personalised stay, then this is the lodge that can provide that experience perfectly.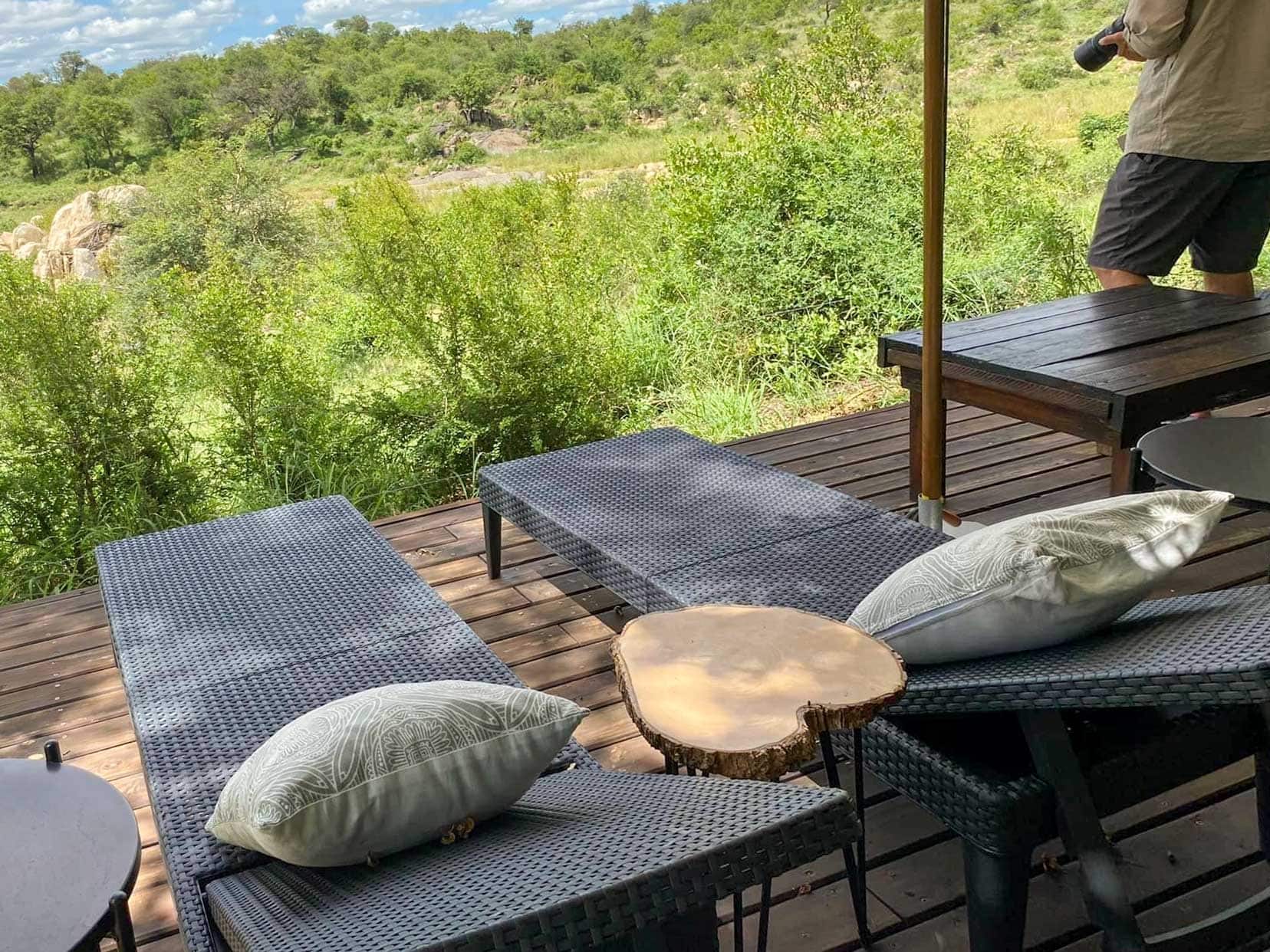 5. Extendable Game Drive Options
Because Ivory Wilderness is small, there is no pressure on the guides to have guests back by fixed times.

In larger lodges, the restaurant caters for a much larger number of guests and there is therefore much less wiggle room for dinner times to shift.
Not so at Ivory Wilderness.
If we were watching something interesting, we could stay out on the game drive and a simple radio message told the chef that dinner wasn't to be served till later.
This happened on two of our drives. The first evening we were lucky to see a male and female lion near the end of the drive which was quite a way from camp, so we were able to stay and enjoy the sighting without having to rush back.
Also, on our final morning, our guide, Craig, was able to take us to a leopard sighting even though it meant breakfast would be a little later.
For more information on the types of sightings, you might see on a game drive jump to this section.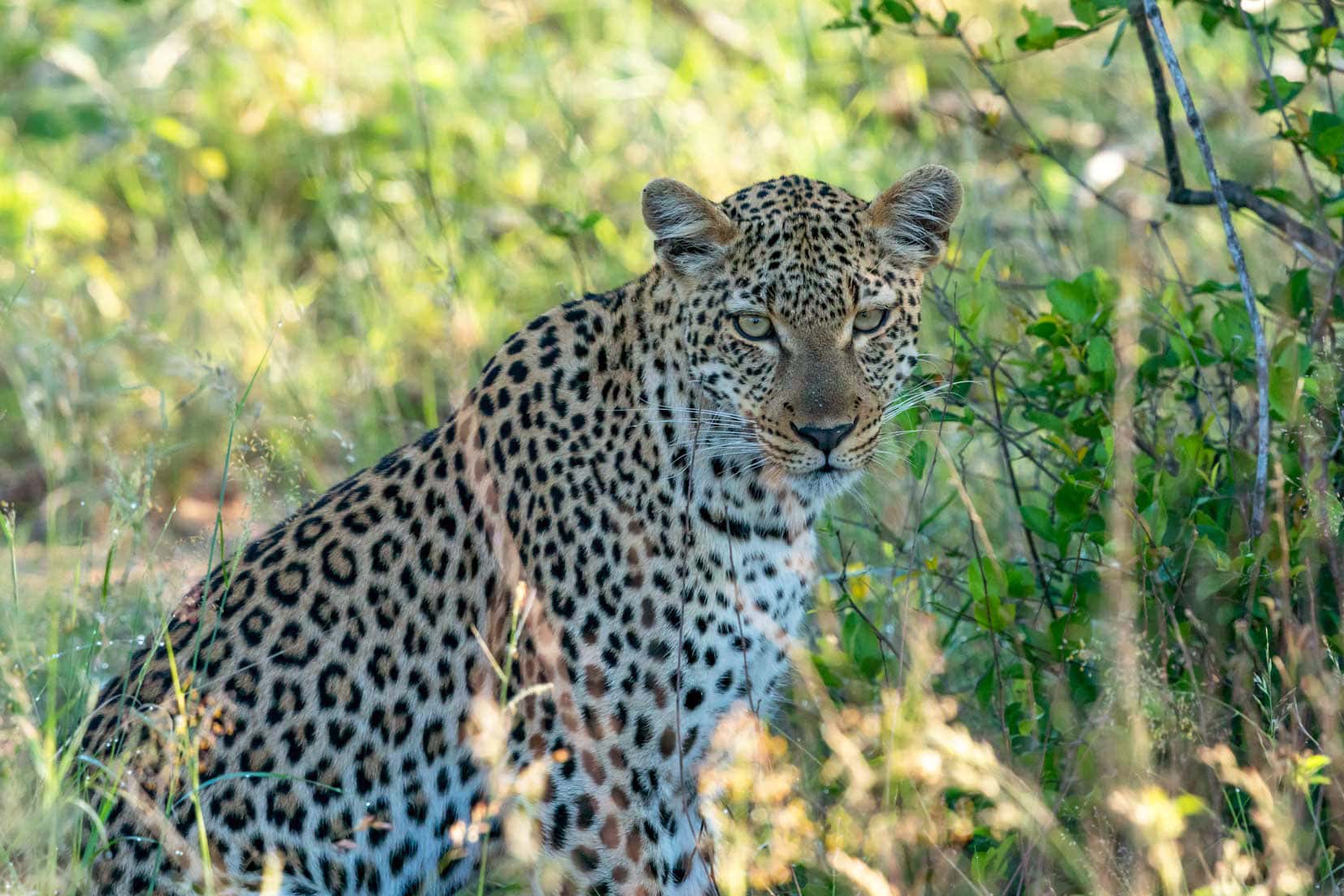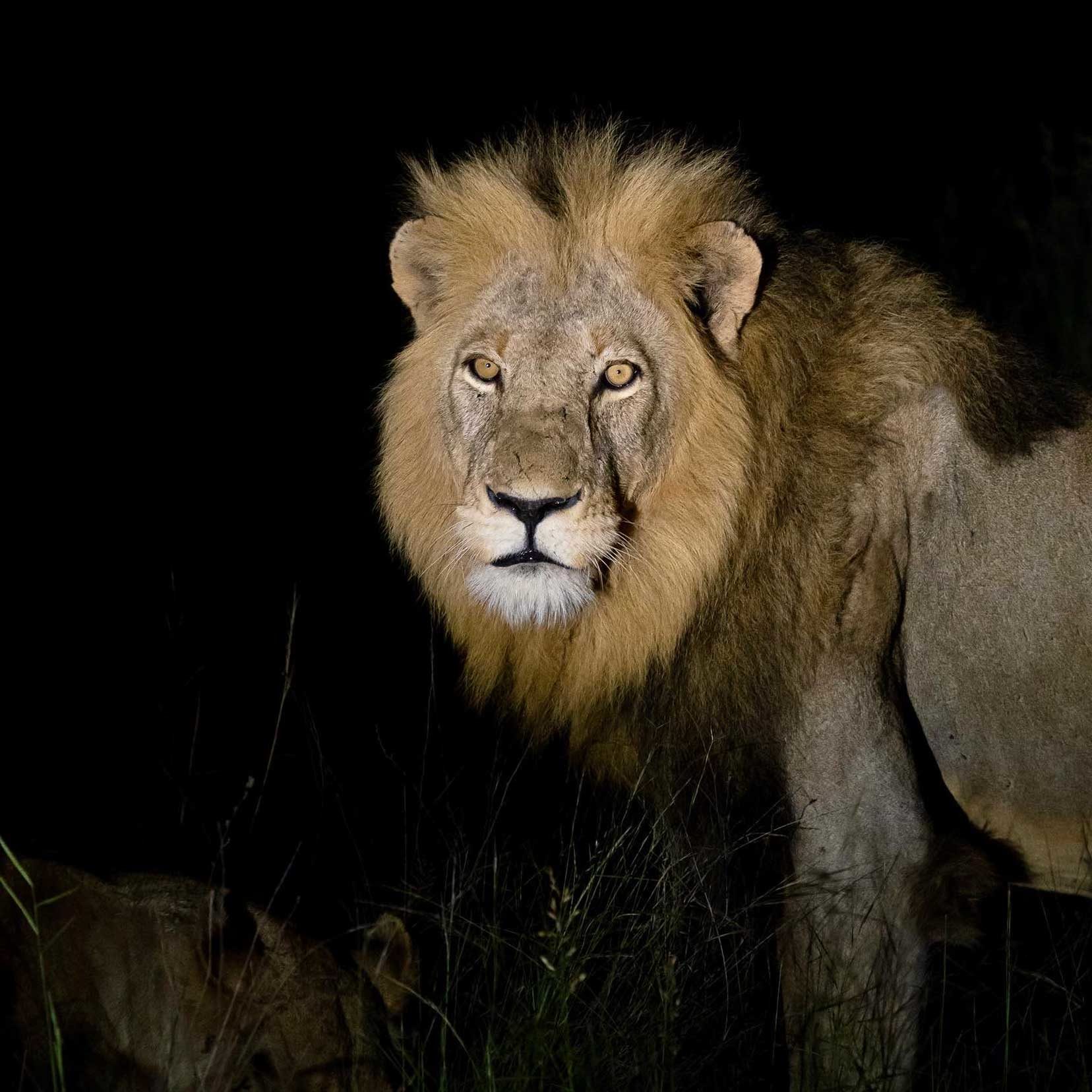 Where is Ivory Wilderness River Rock Lodge?
Ivory Wilderness River Rock Lodge is in the northern part of Klaserie Private Nature Reserve which is adjacent to one of the most famous wildlife reserves in the world, Kruger National Park.
No fences separate the two parks, so wildlife roams freely between them.
It is situated on the edge of the Klaserie River, which attracts a vast array of wildlife including the big five (lion, leopard, rhino, buffalo and elephant), as well as other iconic African wildlife such as wild dogs, cheetah, hyena and a plethora of game and birds.
Ivory Wilderness River Rock Lodge Map
How to Get to Ivory Wilderness Lodge
The lodge is roughly 1.5 hours from the closest airport, Hoedspruit East Gate airport and is also in proximity to a private airstrip for those wishing for a more direct route into the wilderness.
You can self-drive or organise a transfer to the lodge – We would suggest you do the latter, as there is a maze of sandy tracks that all look the same and it's easy to get lost.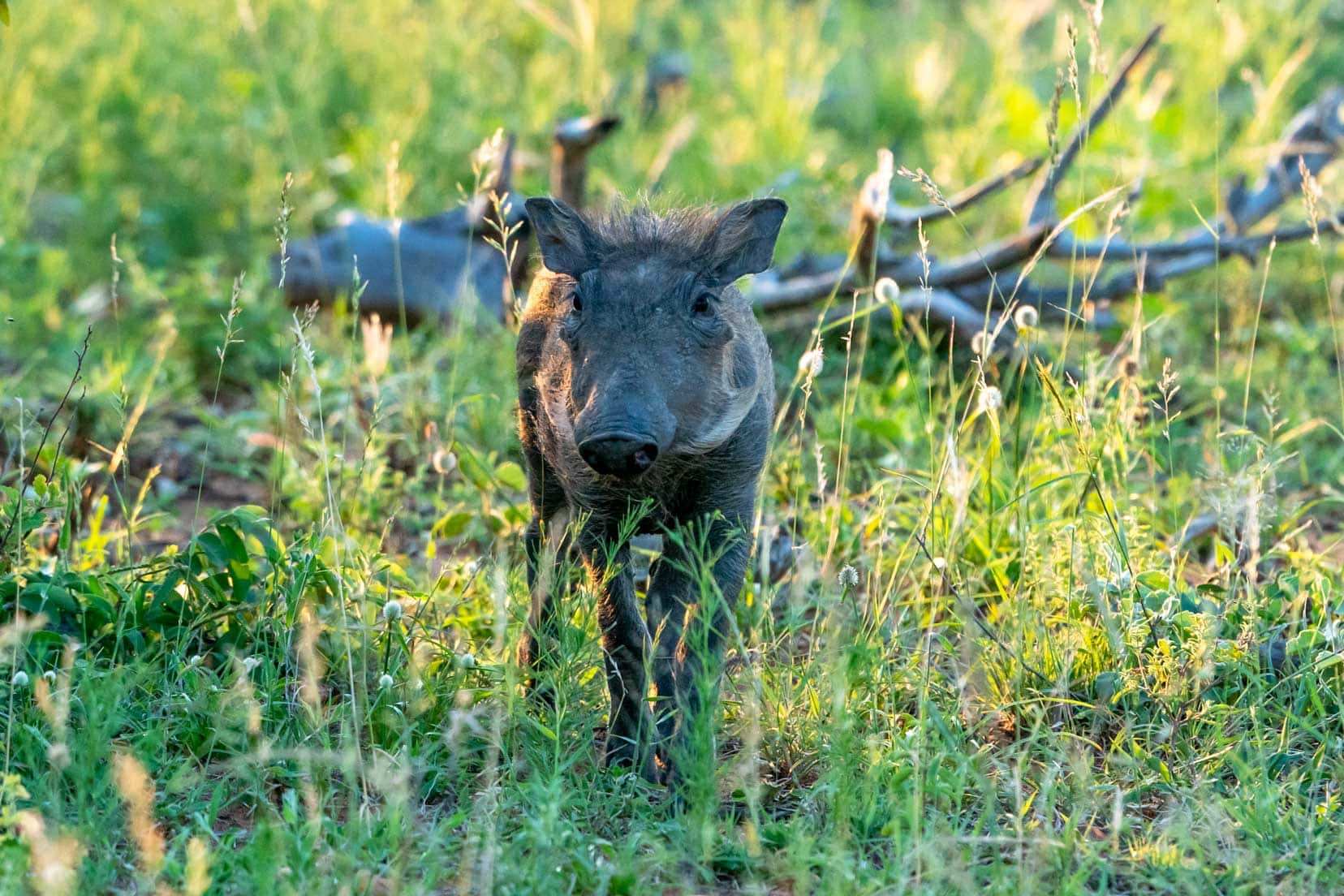 The Experience of Ivory Wilderness River Rock Lodge
Your every need is catered for at Ivory Wilderness Lodge and a routine is in place to maximise your safari stay.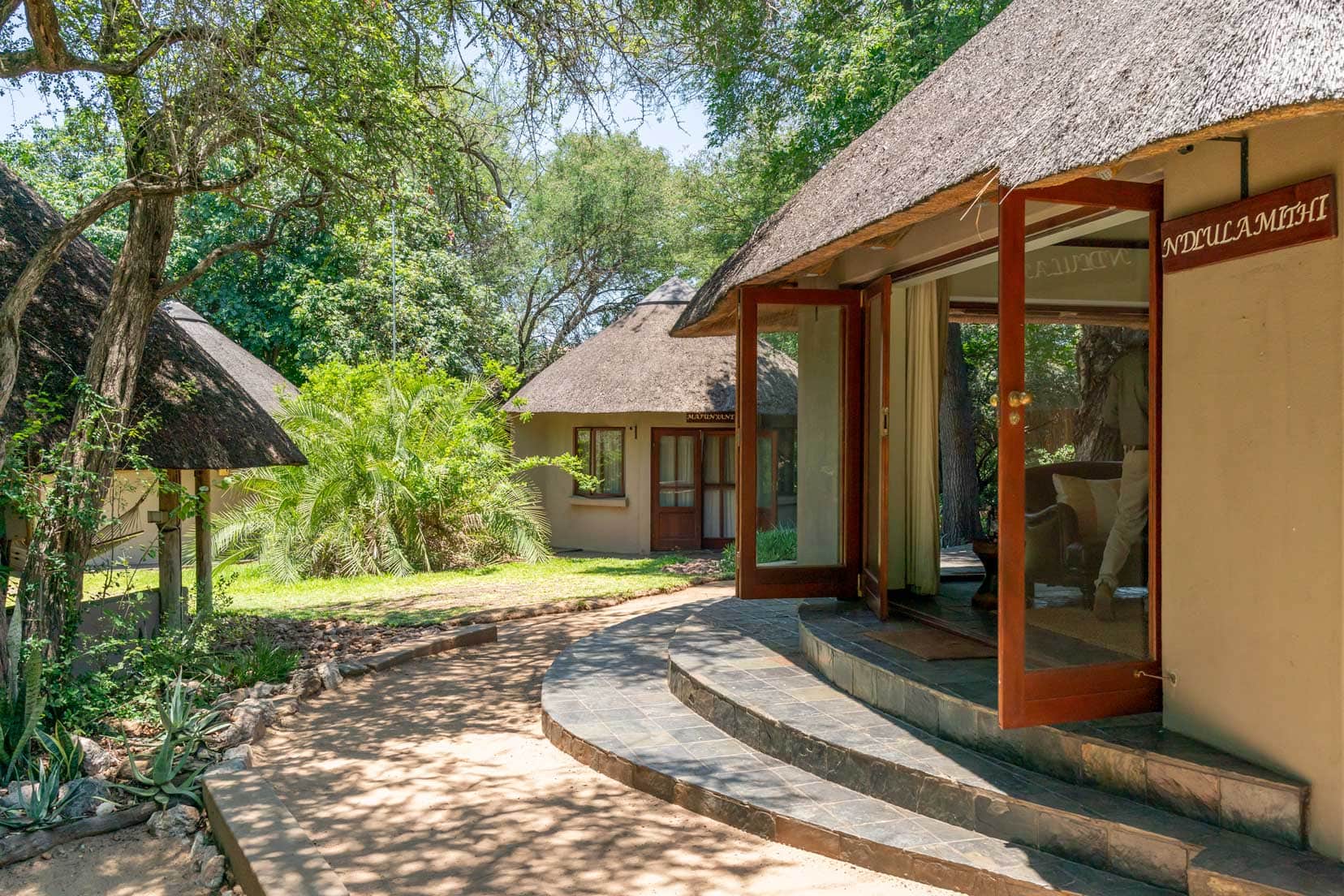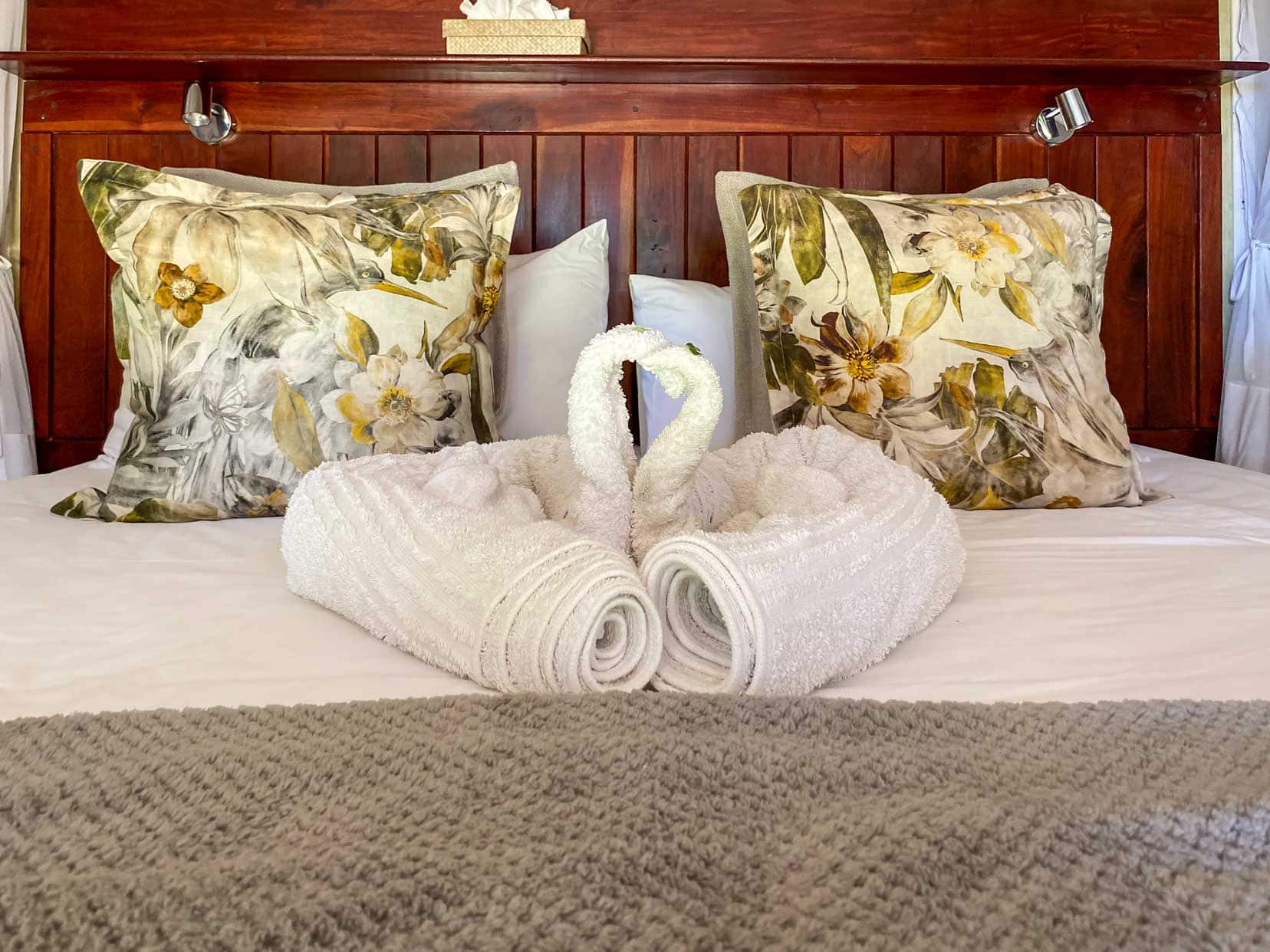 A typical day at Ivory Wilderness Lodge is as follows:
4.45 am Wakeup call
5.00 am Fruit and muffin with tea/coffee
5.15 am Game Drive (you have to be out early as this is often when all the action happens)
9.15 am Breakfast: cereal, yogurt, cooked breakfast (choice of 2 options)
Our two mornings choices were:
1. Pancakes and blueberries or cooked English breakfast
2. French toast or cooked English breakfast
2.30 pm Light Lunch
4.30 pm Game Drive with a sundowner
8.30 pm Three Course Dinner (choice of two mains options)
Our two dinner choices were:
1. Ostrich fillet or Fish
2. Chicken Curry or Lamb Stew
After your early morning start and then a hearty breakfast it's time to relax.
You can take a dip in the plunge pool overlooking the Klaserie River banks or relax on a sun lounger on the wooden deck watching the mesmerising river flow by while keeping an eye out for any wildlife that might happen to pass.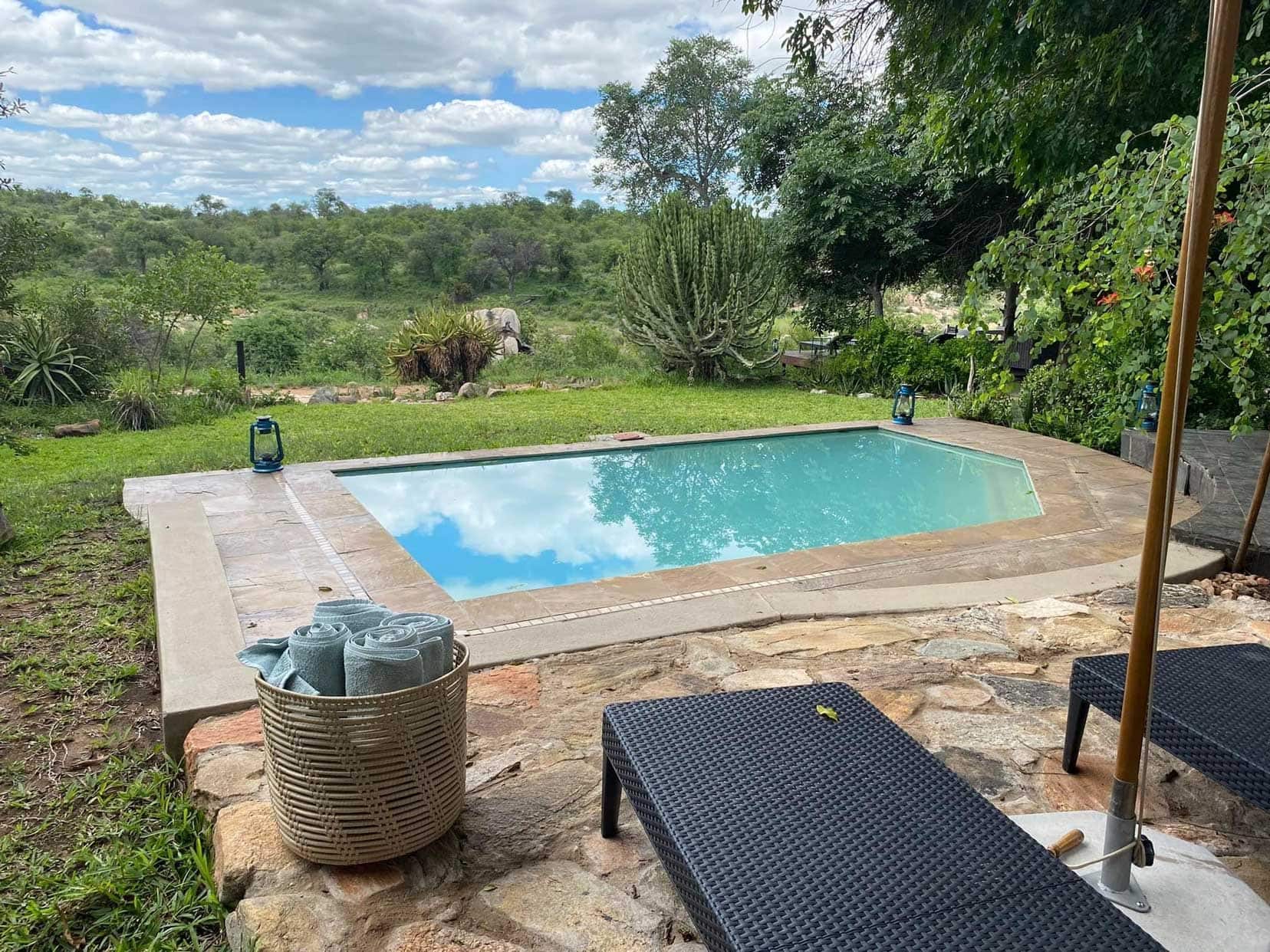 I perched myself on the edge of the deck overlooking the Klaserie River in full flow.
A couple of waterbuck grazed on the opposite bank and my serenity was only occasionally disturbed by a couple of grey louries (also known as the Go-away bird) chattering in the branches above me.
Tree squirrels darted around the fallen marula fruit, and I secretly hoped the baboons would make an entrance; a menace to many but I love to watch their antics. I had seen one casing the lodge grounds the day before and was secretly hoping he would make a comeback.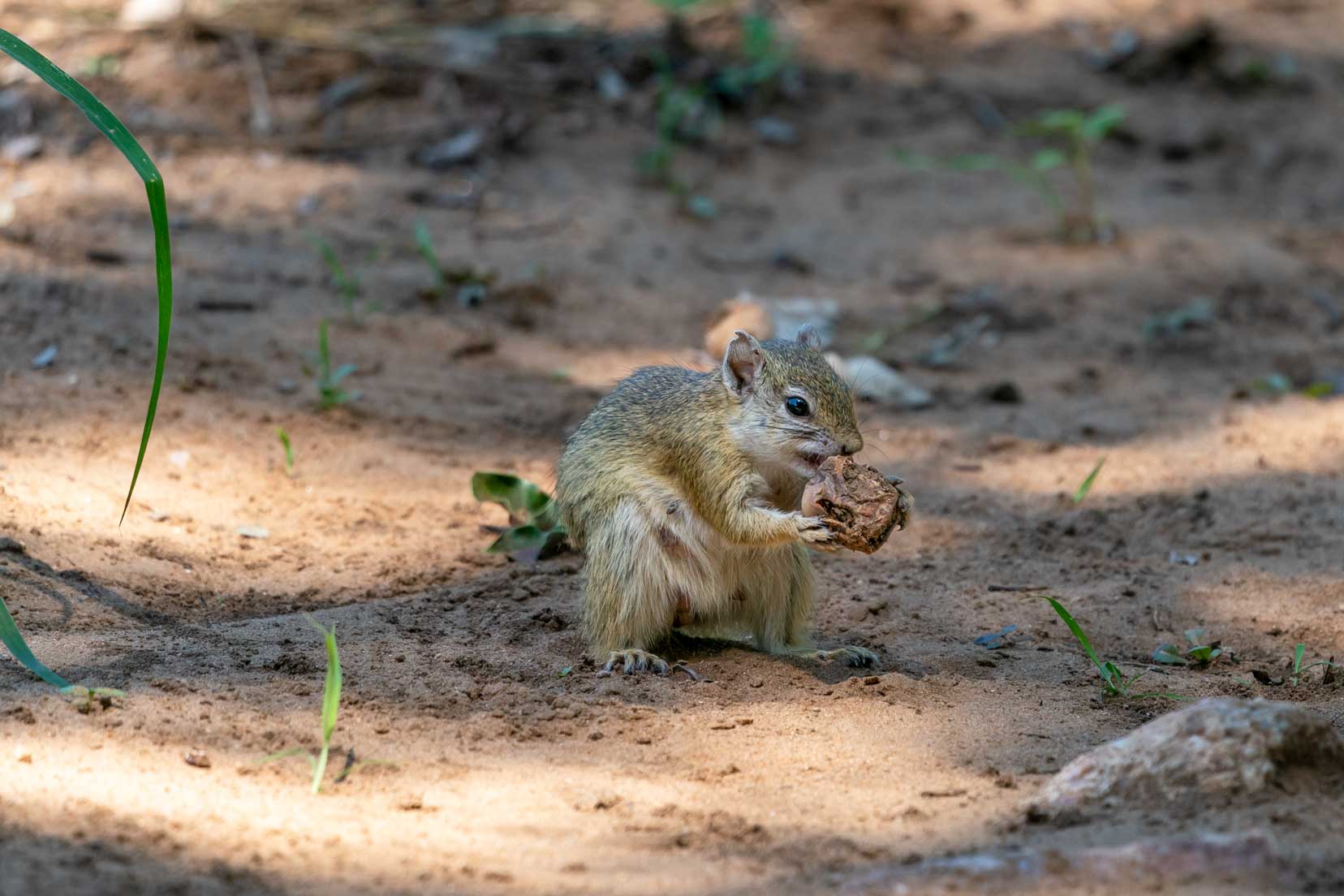 If you're lucky you may spot elephants coming down for a drink at the river. There's also a chance you might spy a passing leopard, or even a lion (though they are most likely sprawled out under a bush somewhere getting their eighteen hours of sleep a day).
And that's the beauty of the African bush.
You never quite know what you'll see next.
The African bush comes with no guarantees and here in Klaserie Nature Reserve, the animals march to their own beat.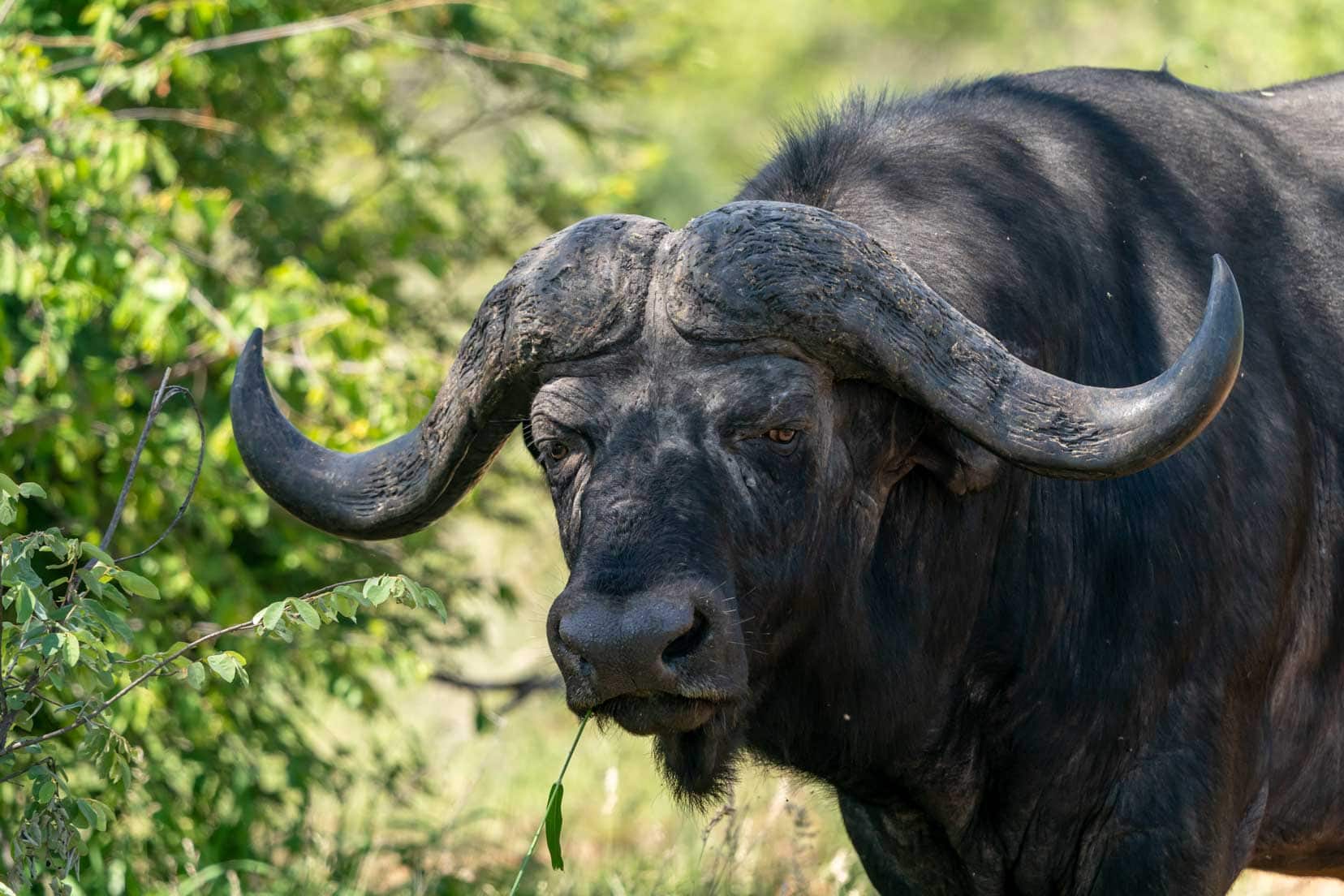 Game Drive Experience at Ivory Wilderness Lodge
And that brings me to the game drive experience with Ivory Wilderness.
Klaserie Reserve is magical.
Magic happens here — not because the animals are lazing around oblivious to the game drive vehicles — but because you see real nature, you see the animals in their own environment.
What do I mean by this?
A safari isn't really a safari if you can be guaranteed sightings of all the iconic African animals you have on your list.
If you want guarantees, a visit to a zoo or a busy commercialised lodge will suit you better.
A real safari is where there is excitement.
It is when you never know what is about to appear from behind a bush, or what noises you'll hear to guide you in a certain direction.
It is when there aren't heaps of other vehicles all vying for the best position, surrounding the animal like ants on a blob of honey.
Therefore, the first great thing to know about a game drive with Ivory Wilderness Lodge is that there is a strict policy of a maximum of two vehicles per sighting.
This means that each sighting feels intimate, more natural and authentic.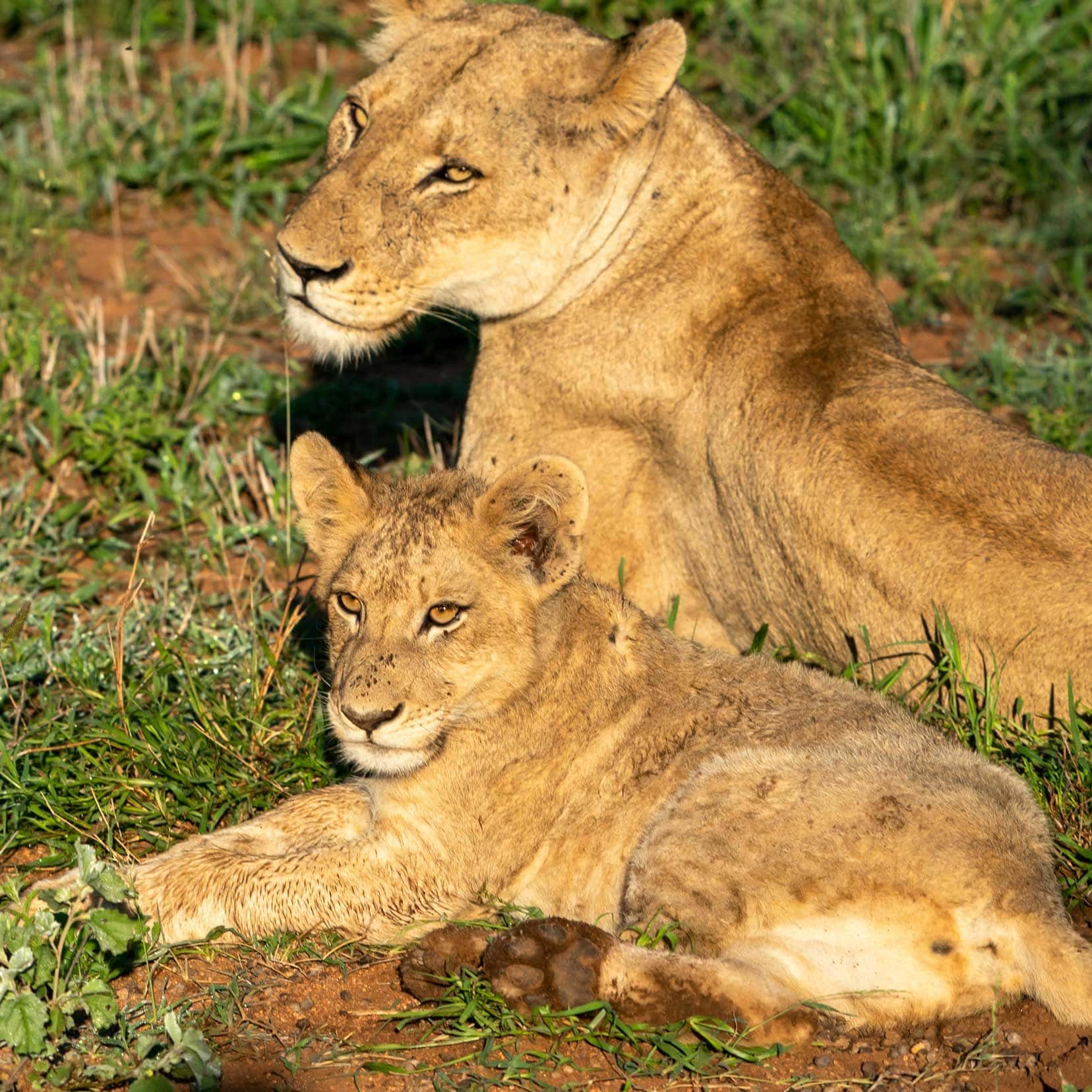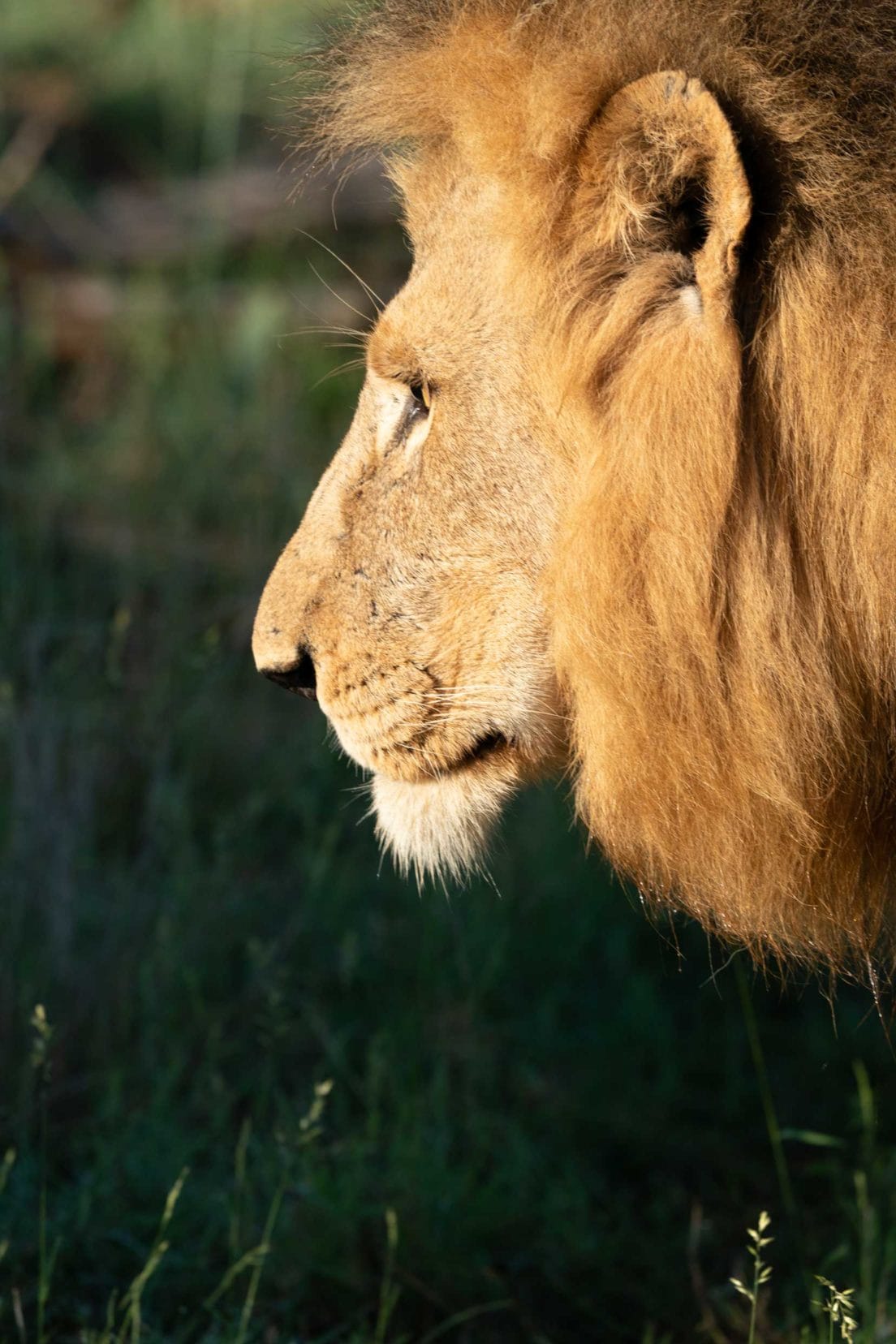 Also, the guides at Ivory Wilderness are very sensitive to ensuring that the animal's well-being isn't compromised. If they feel the animal is at all stressed, they won't trail it, and will never overstay their welcome with any animal.
Another bonus on a game drive with Ivory Wilderness River Rock Lodge is the communication and collaboration they have with surrounding game lodge drivers.
As mentioned, we are mainly on our own personal game drives in Klaserie Nature Reserve and we often stumble upon fantastic sightings. But, if we had scouts out traversing the area as well, then our chances of finding a great sighting greatly increases.
If you are only on safari for a short time you will want your experience to be authentic. But at the same time, however, you'll want to maximise the chances of any wildlife sightings.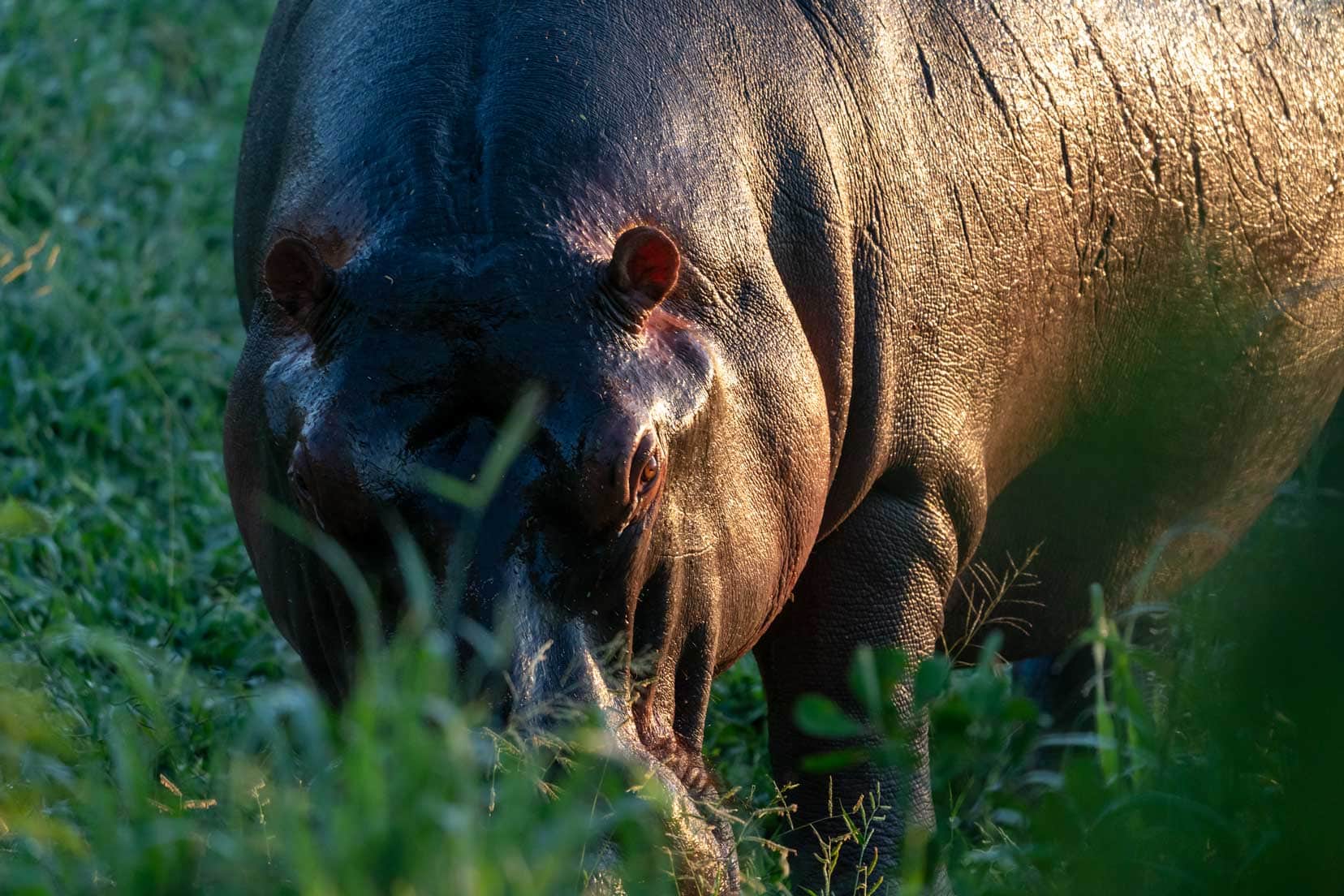 To put our experiences into perspective for you, we saw more on four-game drives with Ivory Wilderness than we would normally see on a whole two-week self-drive ourselves.
Finally, the knowledge we learnt about wildlife was incredible. We like to think we already know a good deal about the South African animals, having spent a good amount of time here, but with Craig, our understanding and awareness were increasing exponentially.
I had visions of sharing all the interesting snippets we learnt – but to be honest — there are far too many of them. Suffice it to say, you won't be leaving Ivory Wilderness with any wildlife questions unanswered.
You will learn why the Apple Leaf tree got its name, what you call a group of running giraffes, and what Bridget Jones' Knickers and a mankini have to do with telling the gender of a zebra.
Oh, and if you are ever caught short in the bush without toilet tissue, grab yourself some weeping wattle – the perfect pick and wipe.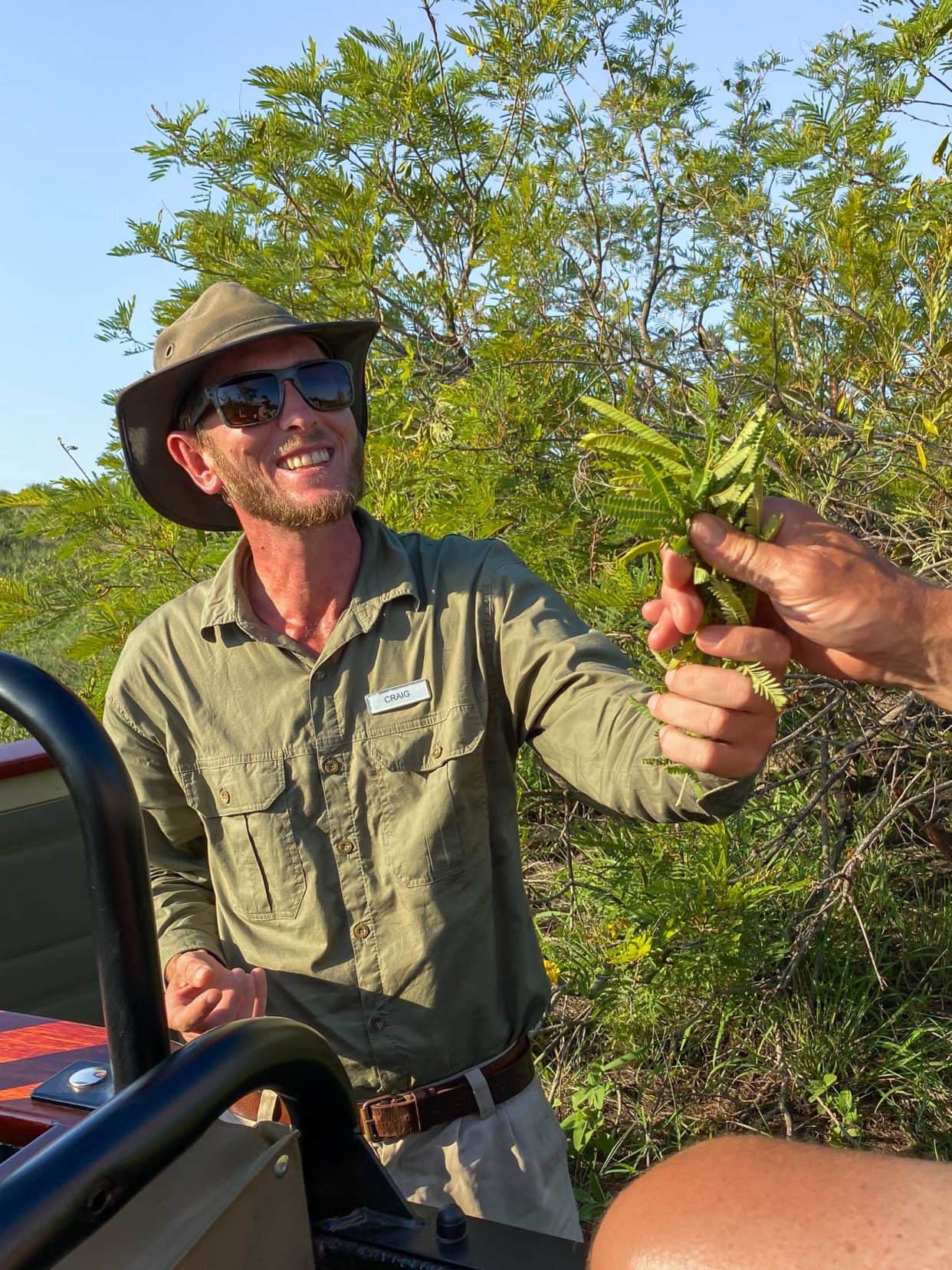 What we saw on Our Ivory Wilderness Game Drives
We've sprinkled our photos from our game drives throughout this article, and if you skipped our video at the beginning – then do take a look now to get a feel of the magical moments we encountered.
Always remember that what you see is in the hands of Mother Nature.
Your guide cannot conjure up a lion or pack of African wild dogs on demand. But what you can be assured of is that the guides at Ivory Wilderness will go above and beyond to make your safari experience memorable.
The fact that they have such flexibility is an added bonus.
On top of all this, Craig's ability to read the 'morning newspaper' often set us off in the right direction. His nose poked over the side of the land rover, carefully studying prints and marks in the sand, he would tell us what had waked by and how long ago.
Craig was an excellent reader of the Bush Telegraph and each time, he explained how he was deducing this information.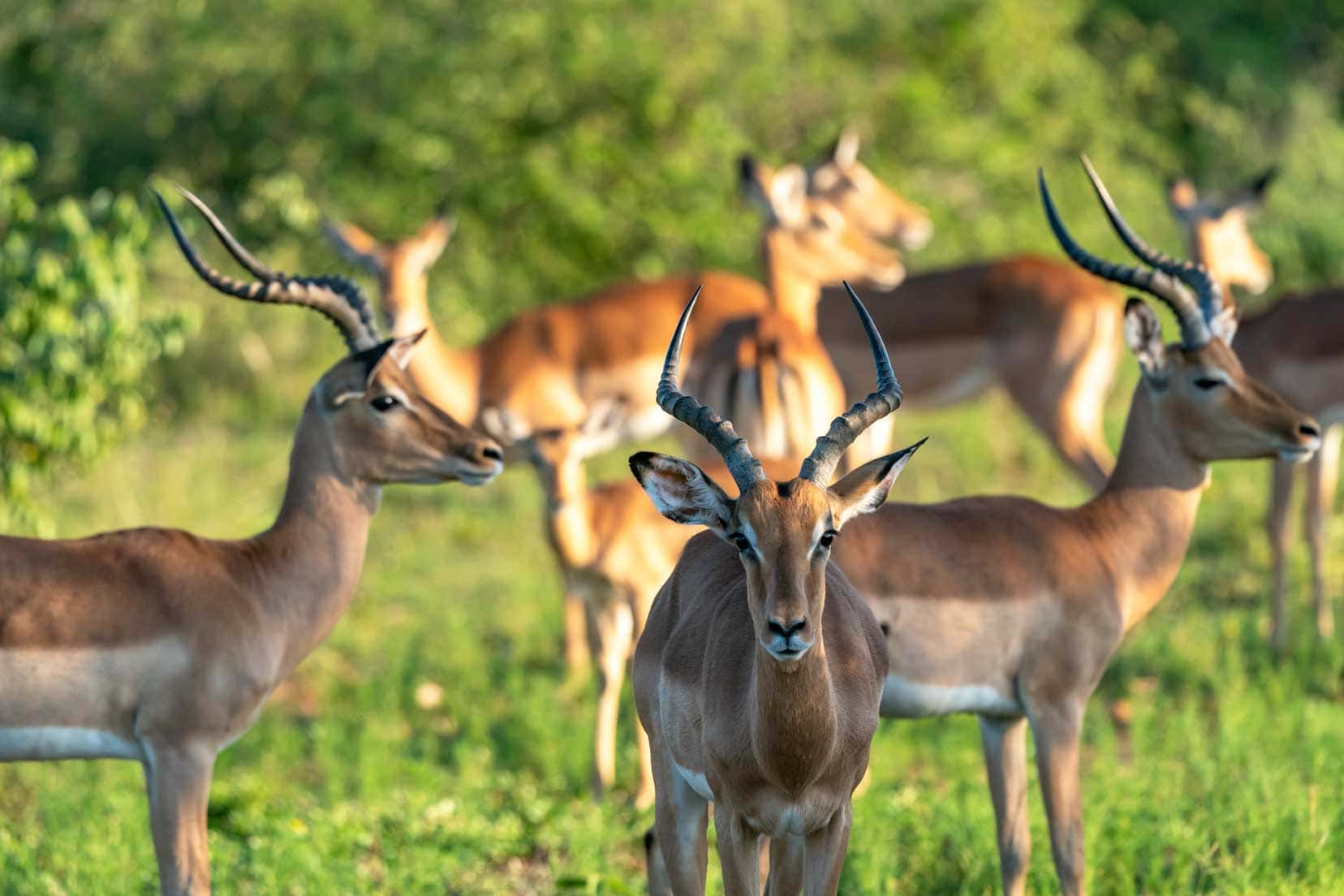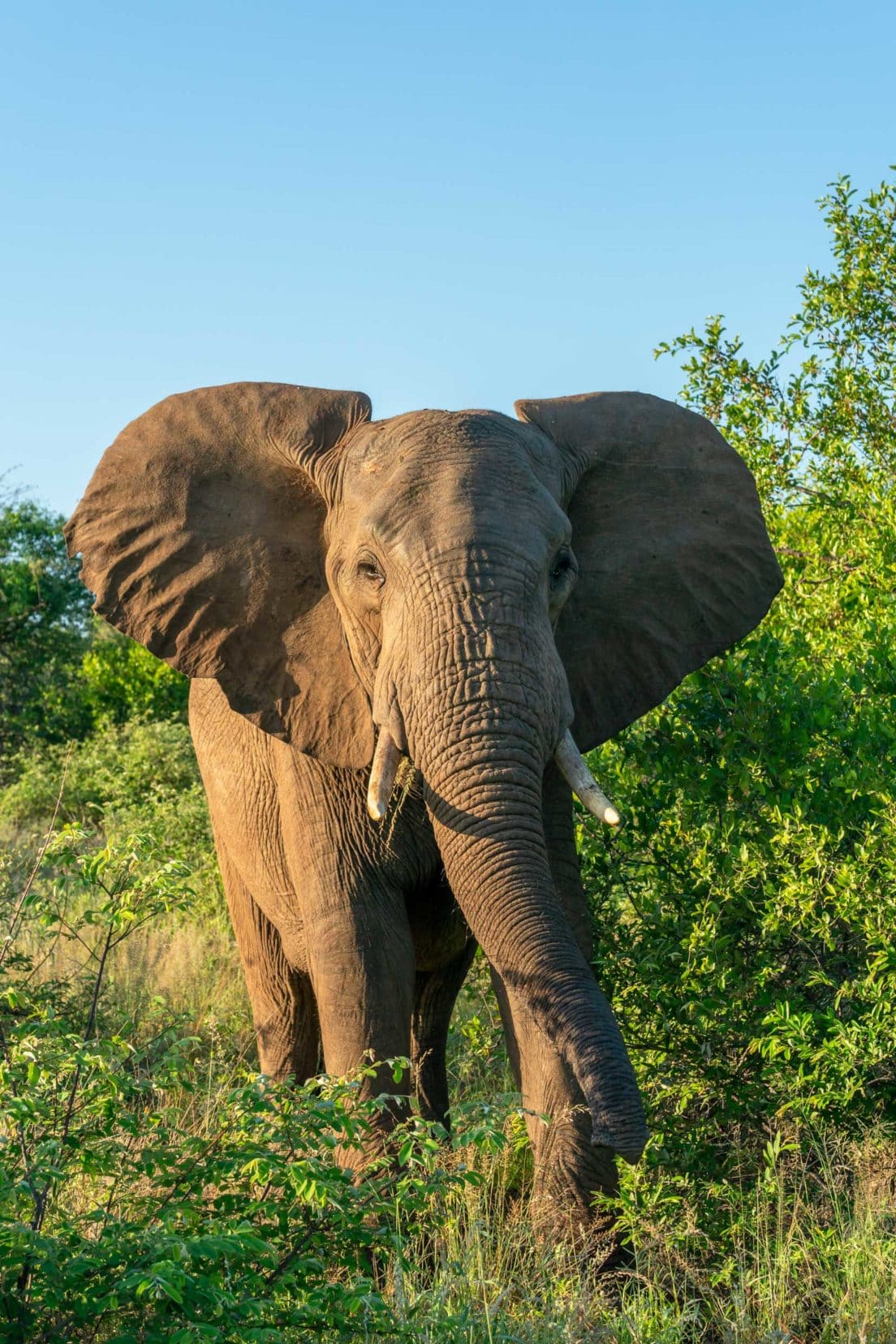 On the game drives, we saw the big and the small.
Craig put elephants at ease with his gentle tone and miraculously spotted chameleons camouflaged in trees that one would think impossible to find.
We saw a rhino, a hippo, impalas, kudus, waterbucks, warthogs, and black-backed jackals, and after the rains, we saw the aptly named velvet beetle, a beetle that looks like it has a coat of lush red velvet.
We were also fortunate to see a gorgeous leopard making its way through the bush.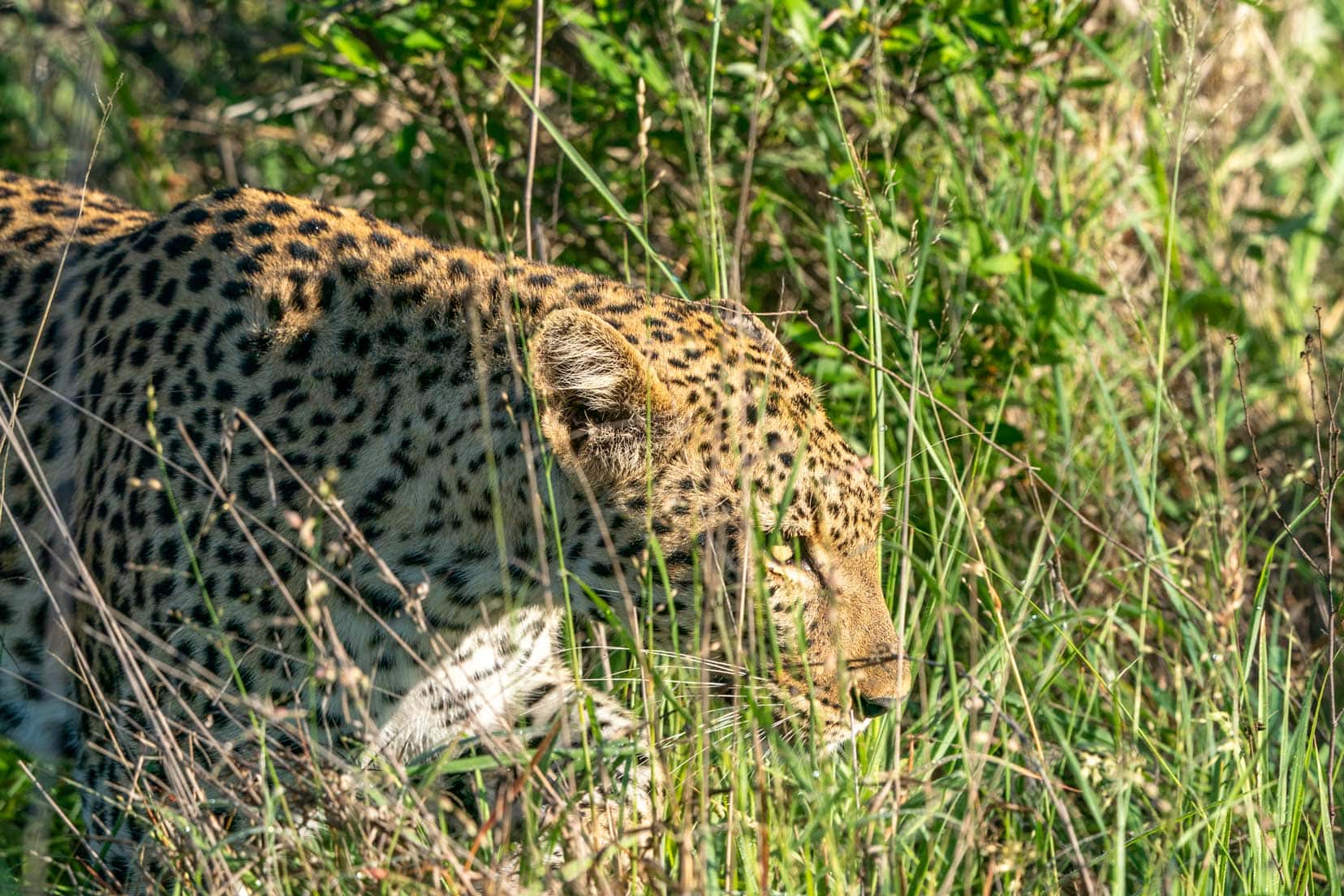 Our favourite sighting of all though was the one Mother Nature served up on a platter for us.
We had got caught behind an elephant in Musth, who was in no hurry to get off the track. An elephant in musth has a huge amount of testosterone surging through its body, so it's always best to tread very carefully around this hormonal wildcard.
We were patiently waiting when a bellowing roar came across the treetops. Reversing up and changing direction, Craig, our guide, made a beeline to where he thought the noise came from.
We scanned bush after bush with not a lion in sight. Without any other clues, we would be searching for a needle in a haystack. Then, one lone impala stood dead still looking in one direction. Following her glare, Craig went off road in that direction.
And there, laying in the grass, was a lioness, her cub and a male lion. Jackpot!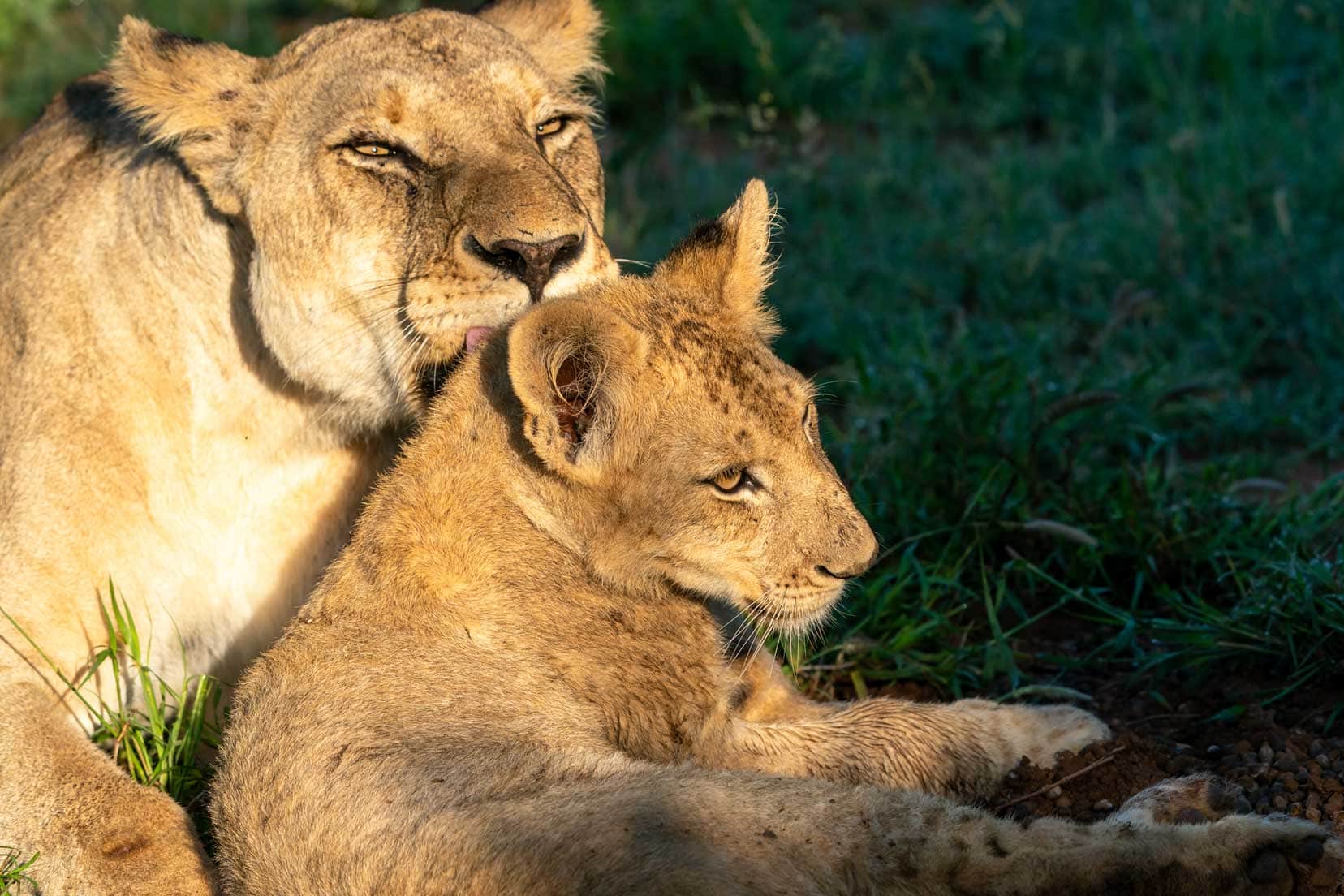 What we saw In Ivory Wilderness Camp
At River Rock Lodge, you'll not only see wildlife on the game drives. The tree squirrels and a plethora of colourful birds kept us busy snapping away — including the violet-backed starling (which has been on our wish list for ages) and at night, we saw our first-ever porcupine.
The shiver of its quills gave it away and it kept sneaking in near our dinner table when the torchlight wasn't being shone looking for titbits.
On our last morning, a troop of baboons dodged in and out nibbling at the fallen marula fruit.
One of the staff, named Agreement, told us that she has seen the baboons eating the fruit while sitting on the deck overlooking the river — it seems they love the amazing view too.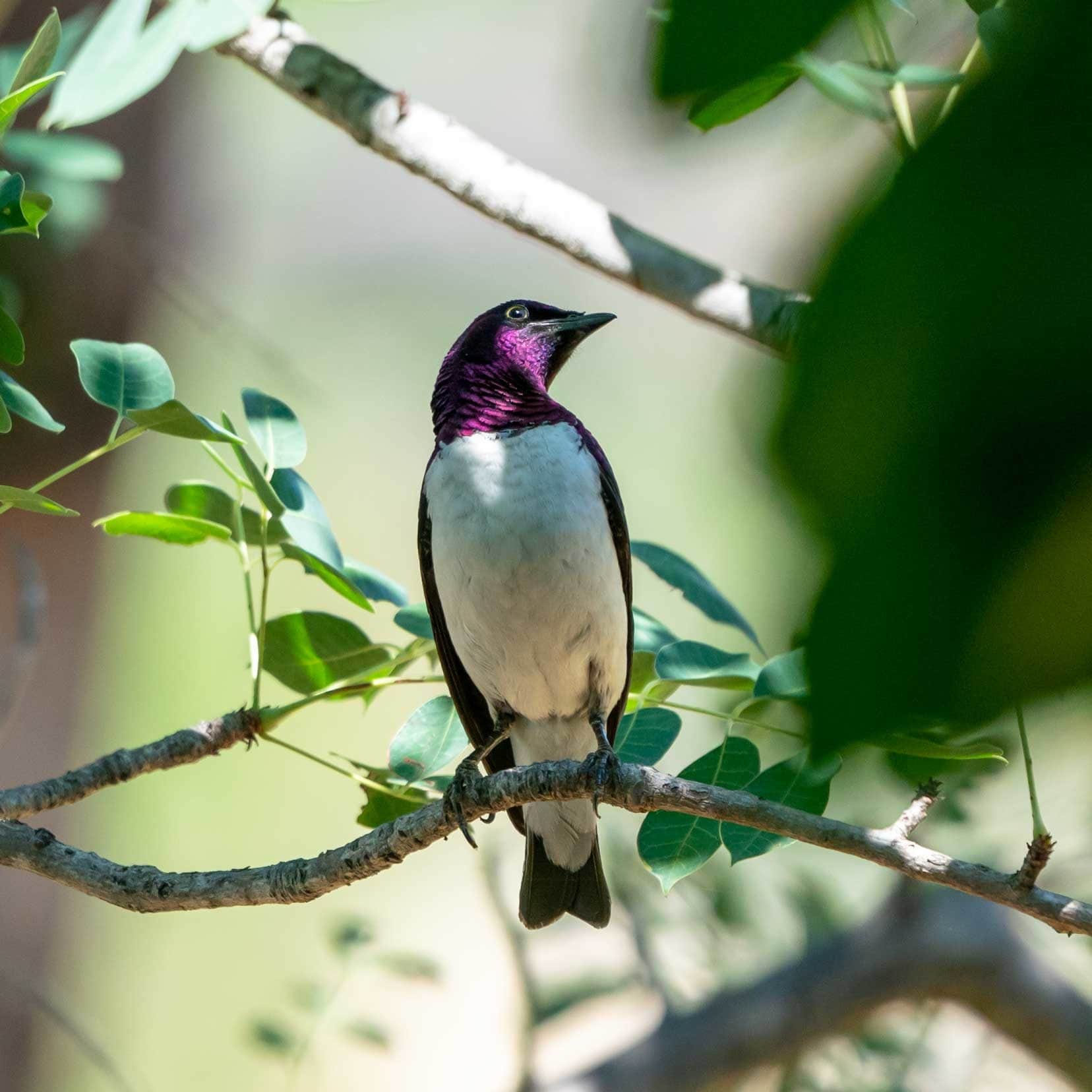 The Accommodation at Ivory Wilderness Lodge
There are five luxury rondavels (African-style huts) with expansive views over the bush wilderness.
Each rondavel has:
Ensuite bathroom
Shower & bathtub
Power sockets
Ceiling fans
Egyptian cotton sheets
Klaserie Private Nature Reserve Conservation Levy
Lodges in Klaserie also charge the Klaserie Nature Reserve Conservation Levy. These are fees paid to the Reserve to directly support the reserve's wildlife conservation as well as funds towards rhino anti-poaching initiatives and education and empowerment of local communities, such as Eco Children.
Ivory Wilderness River Rock Lodge Review
If you are looking for a special and authentic safari experience in South Africa, then the Ivory Wilderness River Rock Lodge experience fits the bill.
But don't just take our word for it...
Other Reviews of Ivory Wilderness Lodge
Here are some of their guests' reviews found on Trip advisor from recent stays.
"We had an amazing experience at this resort. We highly recommend it, but you should experience it for yourself."
— Chrisbak2022, December 2022
"We visited here for a three-night trip in September and would have stayed far, far longer. Craig the "elephant whisperer", is a perfect guide, his knowledge, care and love for all his surroundings is an inspiration. The staff always looked after us with a smile on their faces. Perfect!!!! Have already started saving to return."
— Anne M, Sep 2022
"Another return to Ivory Wilderness, another perfect stay. Accommodation, food, and drink are all wonderful, with Agreement, Antionette and Innocent ensuring we had everything we could ever want. And, again, it is the situation on the river and the wonderful knowledge and empathetic approach of Craig (this time) which brings us back time and again. Already booked for next year!"
— PaulDsh, October 2022
"Each visit gets better and better, and each departure day is harder to take. Wonderful sightings, amazing hosts, beautiful place, superb food. We have already booked two more visits. Walking in the bush, or riding on a safari vehicle with Warren is unforgettable for his passion for, and empathy with, the animals and birds. Ivory Wilderness is just a magical, magical place."
— May 2022


⭐️ Why not take a look: Click here for more information or to Book ⭐️
​Ivory Wilderness River Rock Lodge Review … That's a Wrap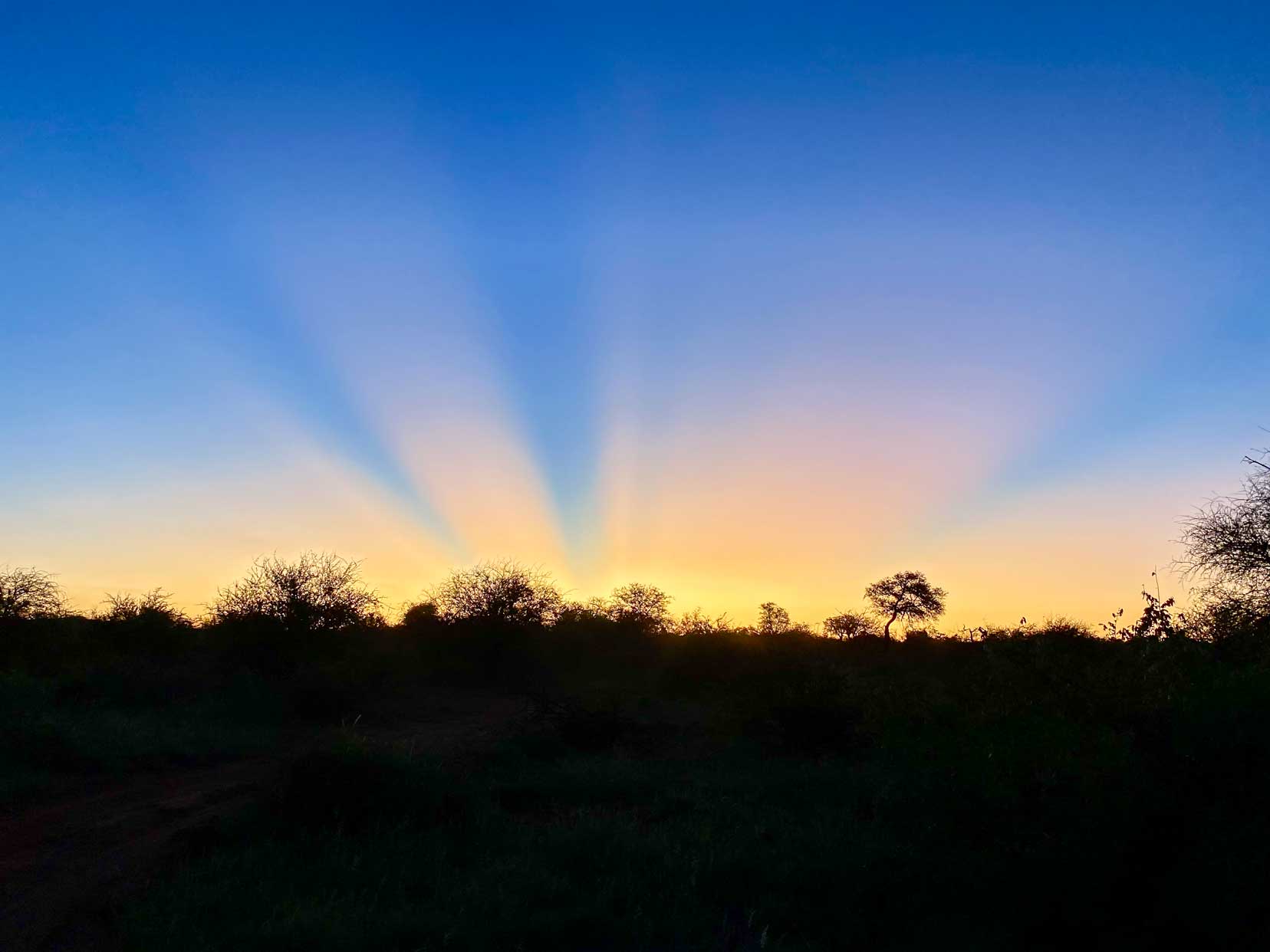 Our experience at Ivory Wilderness was incredible. If you are looking to book a safari holiday in South Africa, then this one will not disappoint.
The team at Ivory Lodge know that your time with them is precious and they do their utmost to ensure you make memories that will last a lifetime.
Is it expensive?
Yes and no.
Yes for those who might camp and overland like us.
But is it expensive when compared to other safari packages? No.
It is a fantastic option for a South African safari experience and we would recommend staying at least four or five days to be able to get the most from a stay here.
🐘 Book Here and Read more Reviews on Booking.com
Read More:
PLANNING YOUR TRAVELS?
These are some of the travel resources we use when planning our trips.
For a more thorough list visit our Travel Resources page here.