BEST ROAD TRIP QUOTES AND CAPTIONS
Welcome, hodophiles! (That's you if you're a lover of road trips)
We've been on the road since early 2017, and have collected many road trip quotes as inspiration.
They are our mini reminders of why we love road-tripping and many of these quotes double up as marvellous metaphors for the roads we take on life's journey.
In this post, we've paired many of our favourite road trip quotes together with our own travel photography from our road-tripping travels for you to enjoy.
We hope they inspire you, remind you of your dreams and offer up perspectives for you to ponder.
Whether that is for future road trips or for metaphorical personal journeys.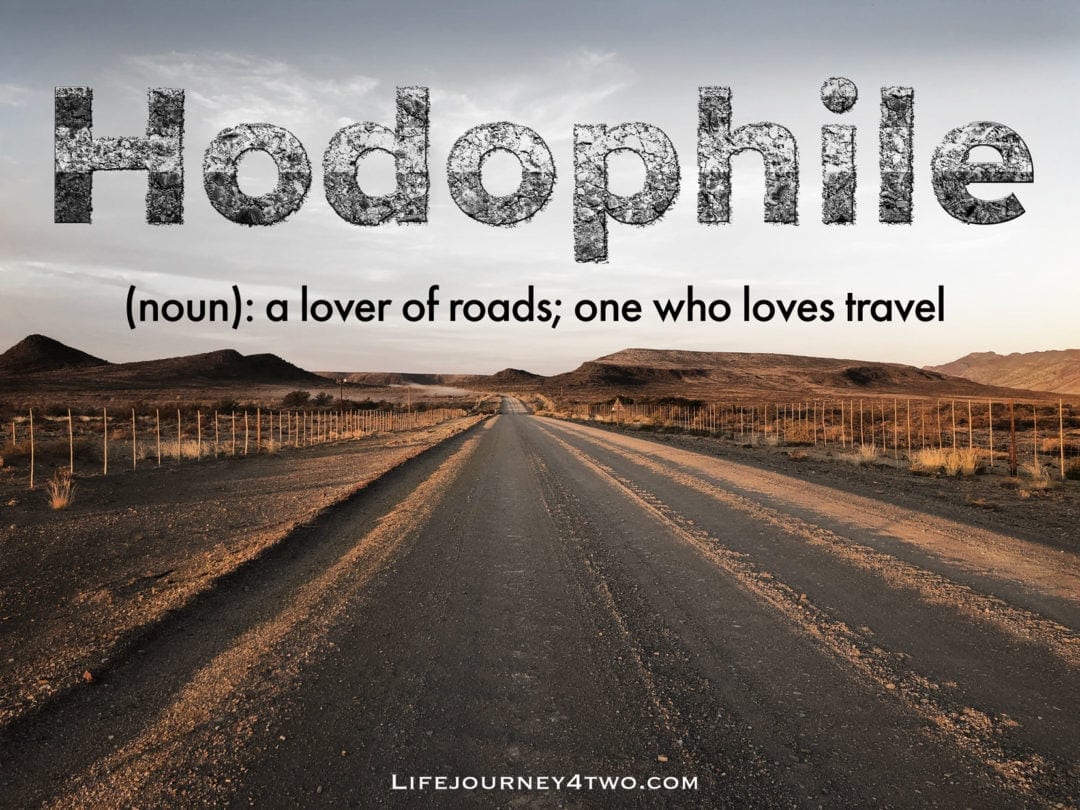 You may also like to read our 180 Travel Captions for Couples for more Instagram inspiration.
Before I became a nomadic traveller, with no real place to call home, I used to spend hours flicking through quotes that resonated with me. I would then add them to my annual New Year 'Vision Board' as a focus for the year ahead.
Needless to say, in the time leading up to our planned road-tripping adventures, I was collecting road-trip quotes like there was no tomorrow.
The inspirational images and words were a constant reminder of the reasons we wanted to travel and affirmations of why our road-tripping journey was essential to us.
To make things easier for you, we've broken this post into different sections.
You can jump to any of these road trip quotes or captions here:
Road Trip Quotes
Road Trip Captions for Instagram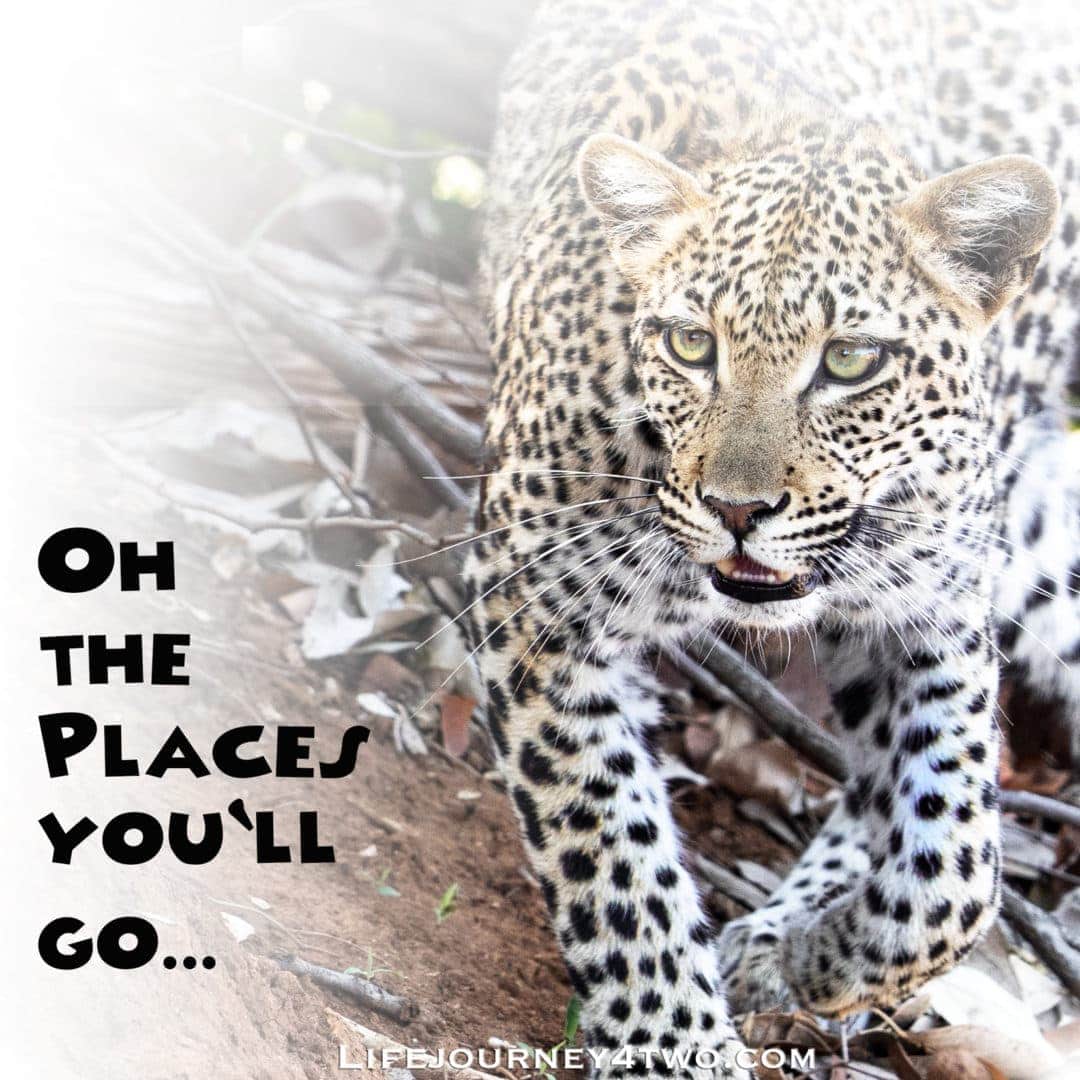 Short Road Trip Quotes
These quotes are all short and to the point — perfect for Instagram road trip quotes and adding to social media.
If you aren't necessarily looking for road trip quotes, then you'll find heaps of ideas for road trip captions suitable for Instagram further in this post here.
Feel free to share any of the quotes and images in this article.
"The road goes ever on and on." — J.R.R. Tolkien
"Roads were made for journeys, not destinations." — Confucius
"Always take the scenic route." – Unknown
"Wherever you go becomes a part of you somehow." — Anita Desai
"He who would travel happily must travel light." — Antoine de St. Exupery
"Live life with no excuses, travel with no regret." — Oscar Wilde
"It's not the destination, it's the journey" — Ralph Waldo Emerson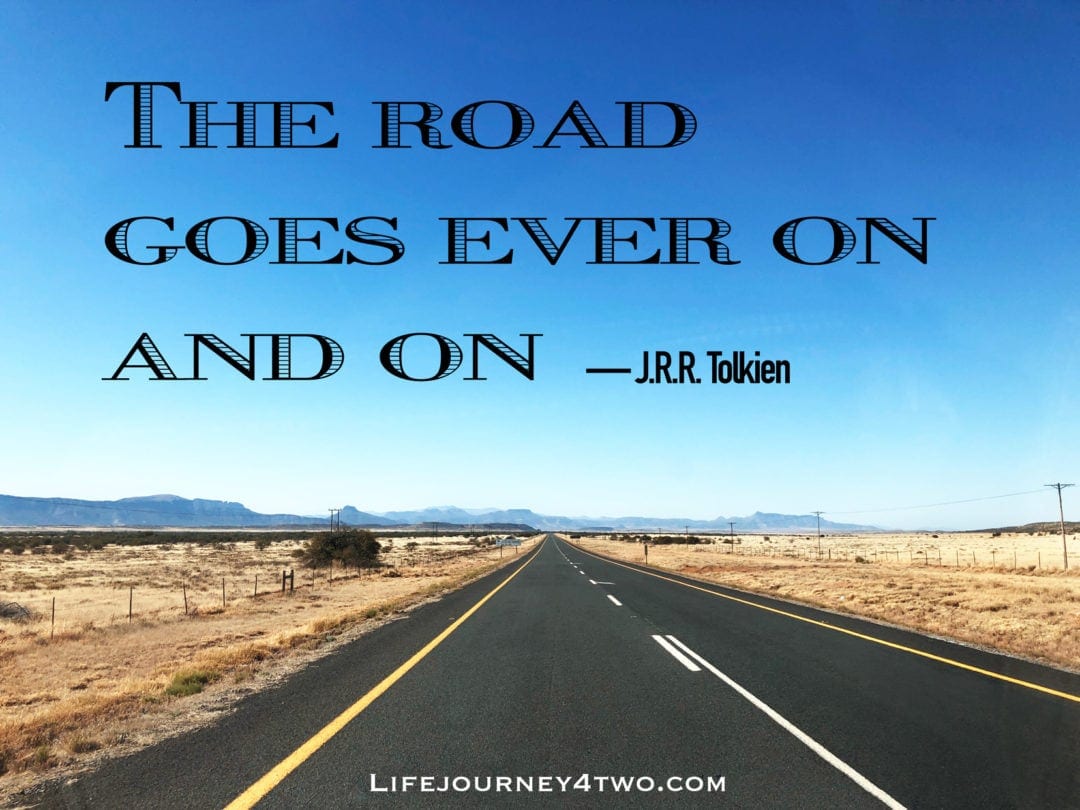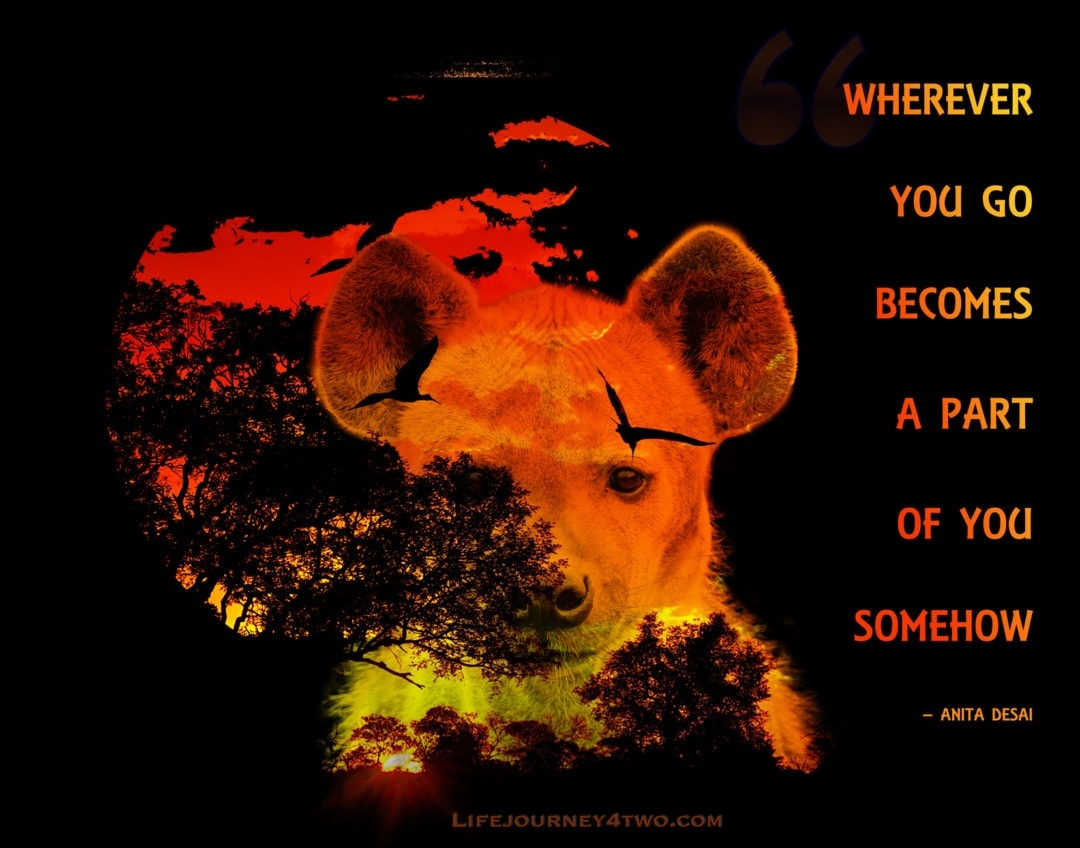 "The road must eventually lead to the whole world." — Jack Kerouac
"Every exit is an entry somewhere else." — Tom Stoppard
"Look at life through the windshield, not the rear-view mirror." —Byrd Baggett
"There's nowhere to go but everywhere…" — Jack Kerouac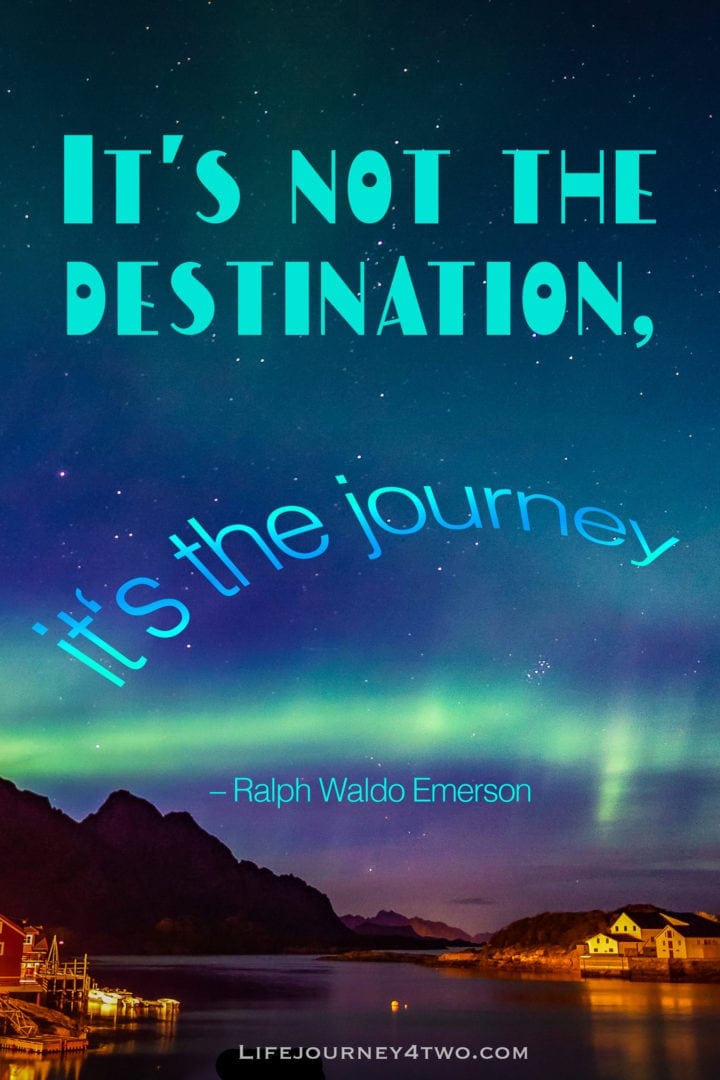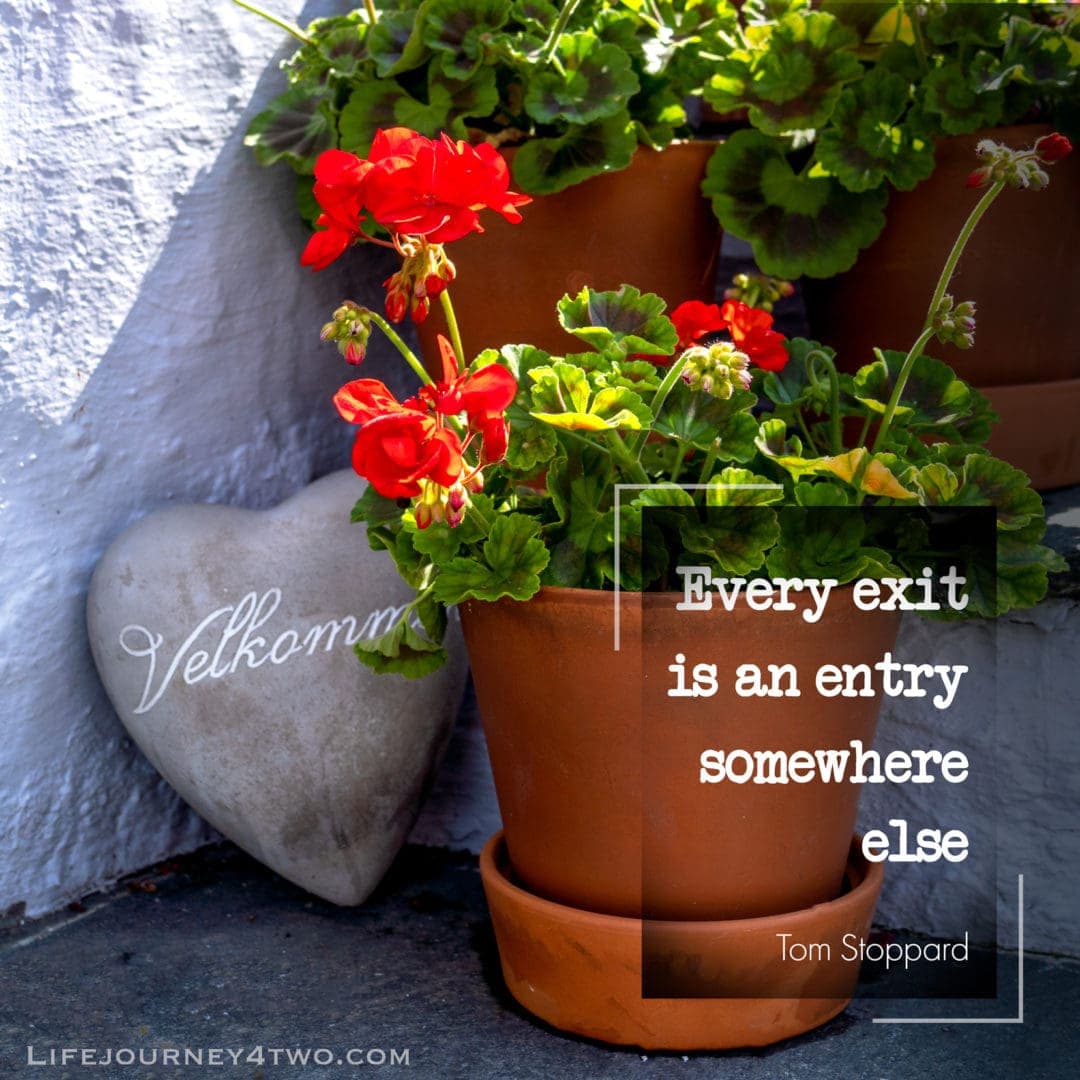 Long Road Trip Quotes
"To move, to breathe, to fly, to float, to gain all while you give, to roam the roads of lands remote, to travel is to live." — Hans Christian Andersen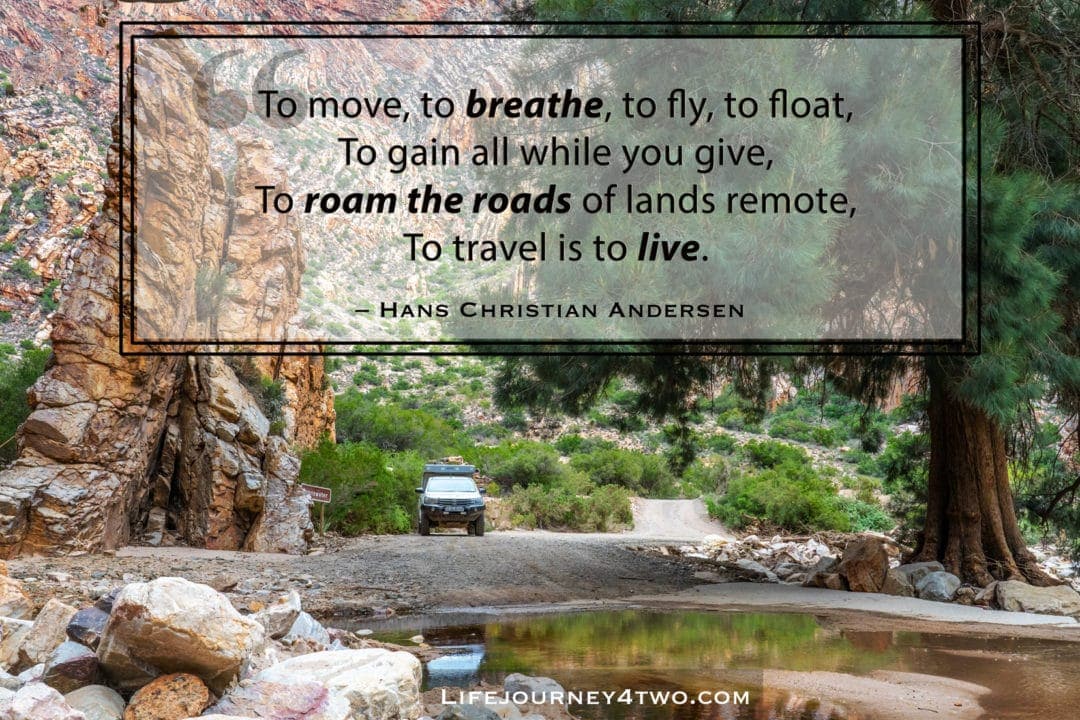 "I love road trips. You get into this Zen rhythm; throw the sense of time out the window." — Miriam Toews
"Road trips are the equivalent of human wings. Ask me to go on one, anywhere. We'll stop in every small town and learn the history and stories, feel the ground and capture the spirit. Then we'll turn it into our own story that will live inside our history to carry with us, always. Because stories are more important than things." — Victoria Erickson
"That's what I love about road trips dude. It's like doing something without actually doing anything." — John Green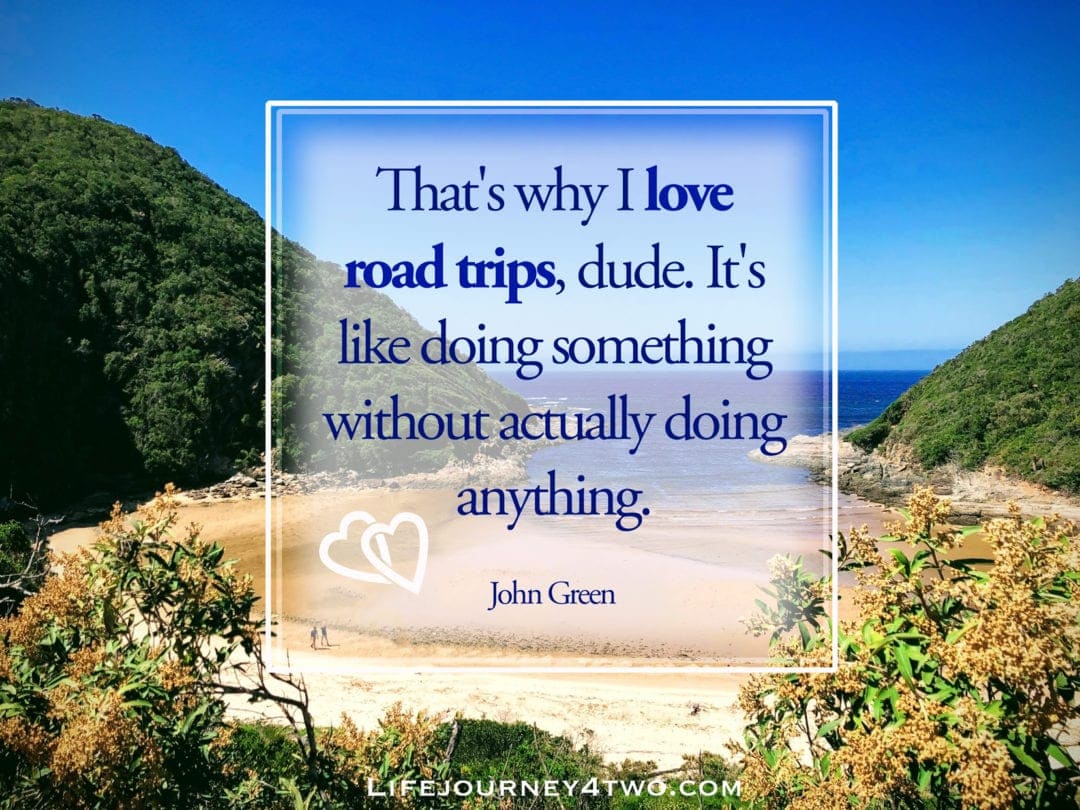 16. "All it takes to make it to the end of the road are some good Survival Tips." — Vivian Swift

During our road trips, we have discovered numerous ways to make the journey more enjoyable. Check out our article for tips on how to make your couple's road trip smoother.
17. "The road goes on forever and the party never ends." — Robert Earl Keen
18. "All he needed was a wheel in his hand and four on the road" — Jack Kerouac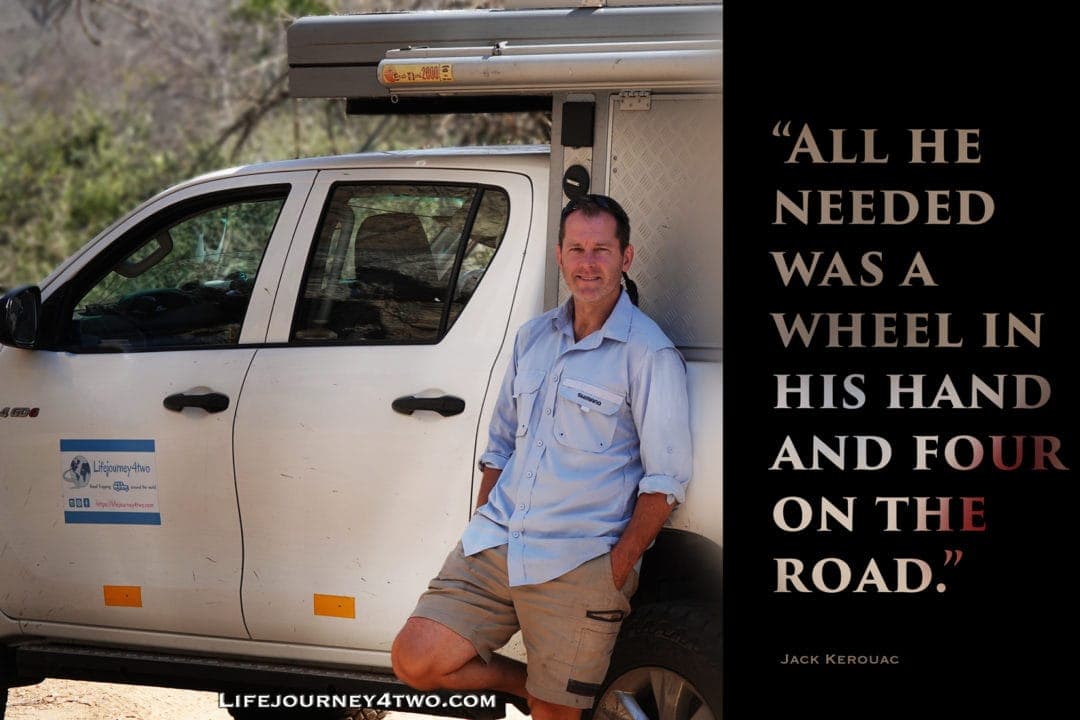 19. "Nothing behind me, everything ahead of me, as is ever so on the road." — Jack Kerouac
20. "Every journey is simultaneously a beginning and an ending: I was leaving my old life behind and starting on a road trip to find a new me." — Debi Tolbert Duggar
21. "Life is beautiful if you are on the road to somewhere." — Orhan Pamuk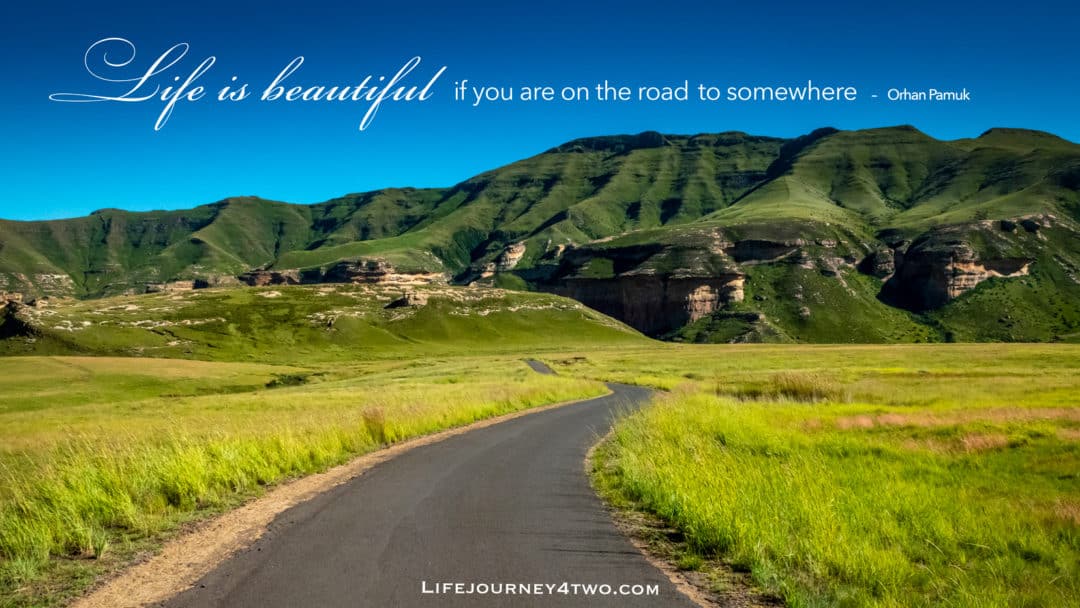 22. "I travel not to go anywhere but to go. I travel for travel's sake. the great affair is to move." — Robert Louis Stevenson
23. "Look for chances to take the less-travelled roads. There are no wrong turns." — Susan Magsamen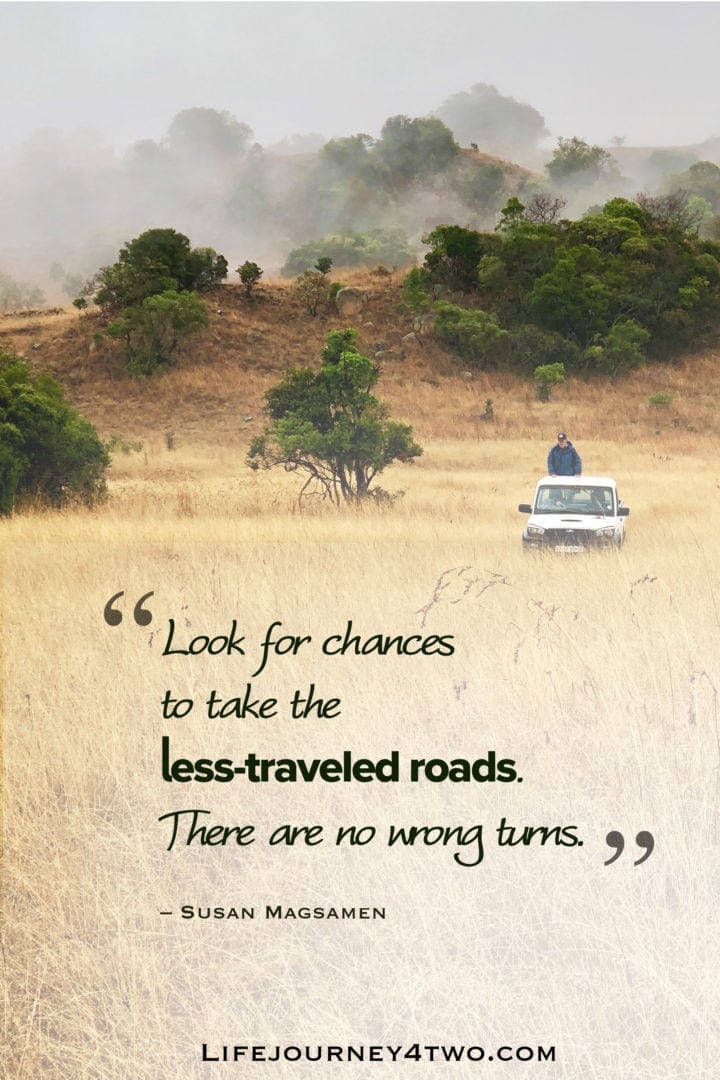 24. "There is something about the momentum of travel that makes you want to just keep moving, to never stop." — Bill Bryson
25. "Road trips aren't measured by mile markers but by moments." — Unknown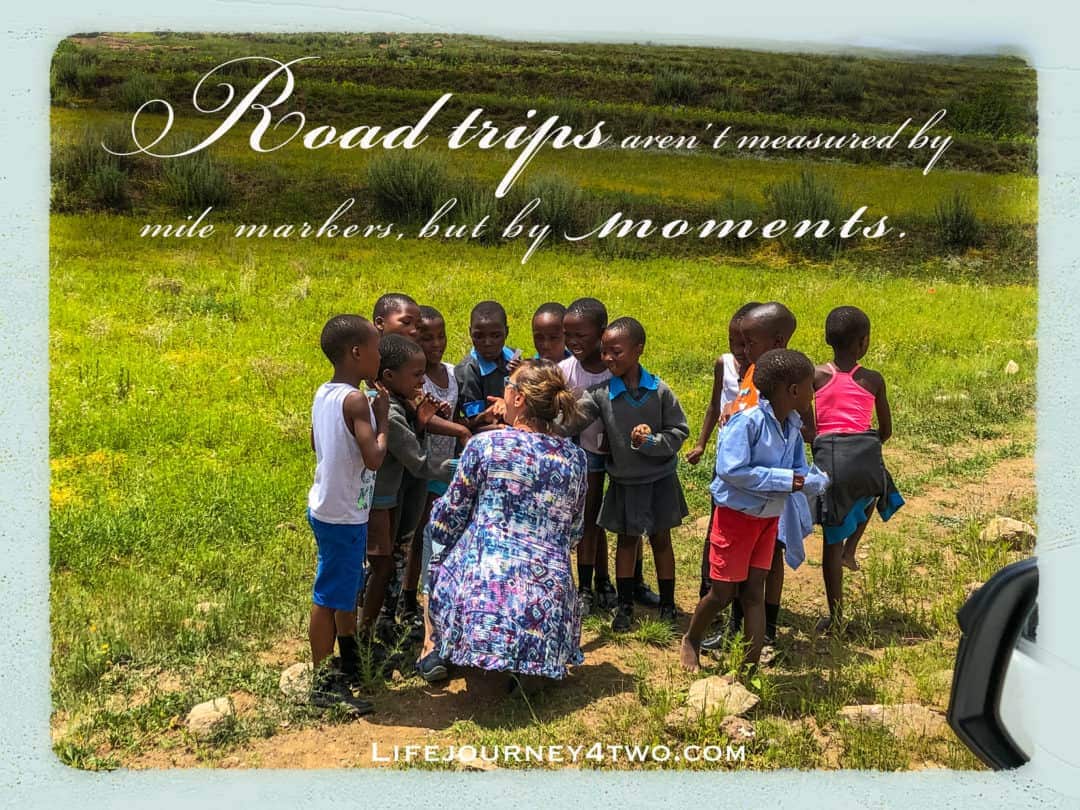 26. Well, everyone needs at least one long road trip in their lives." — Adi Alsaid
27. "Once a journey is designed, equipped, and put in process, a new factor enters and takes over. A trip, a safari, an exploration, is an entity, different from all other journeys. It has personality, temperament, individuality, uniqueness. A journey is a person in itself; no two are alike. And all plans, safeguards, policing, and coercion are fruitless. We find after years of struggle that we do not take a trip; a trip takes us." — John Steinbeck
28. "There was nowhere to go but everywhere, so just keep rolling under the stars." — Jack Kerouac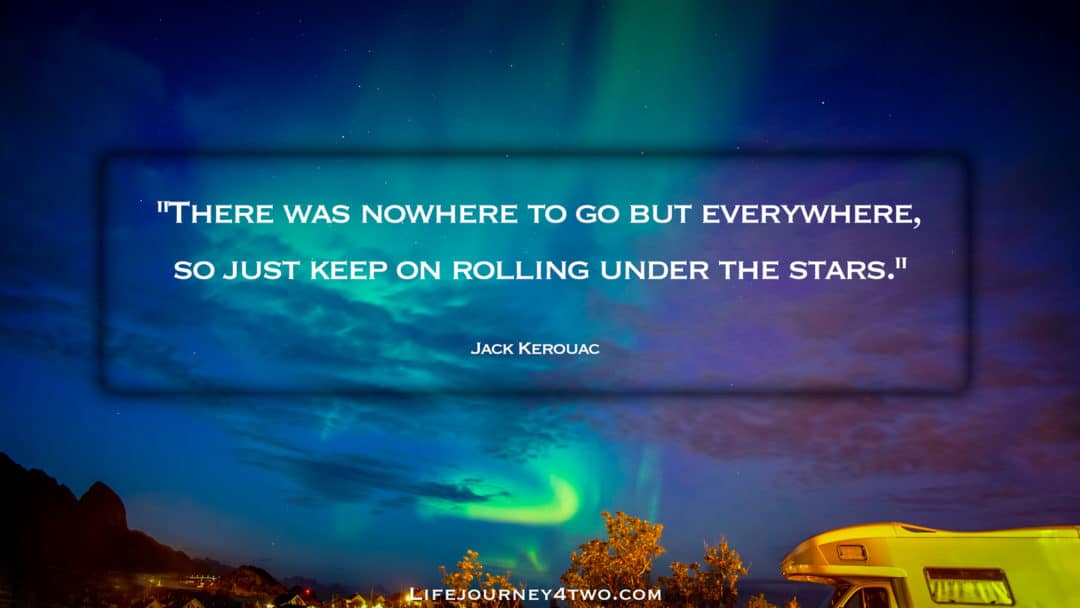 29. "Travel makes one modest. You see what a tiny place you occupy in the world." — Gustave Flaubert
30. "And that's why I have to go back to so many places there to find myself and constantly examine myself with no witness but the moon and then whistle with joy, ambling over rocks and clods of earth, with no task but to live, with no family but the road." — Pablo Neruda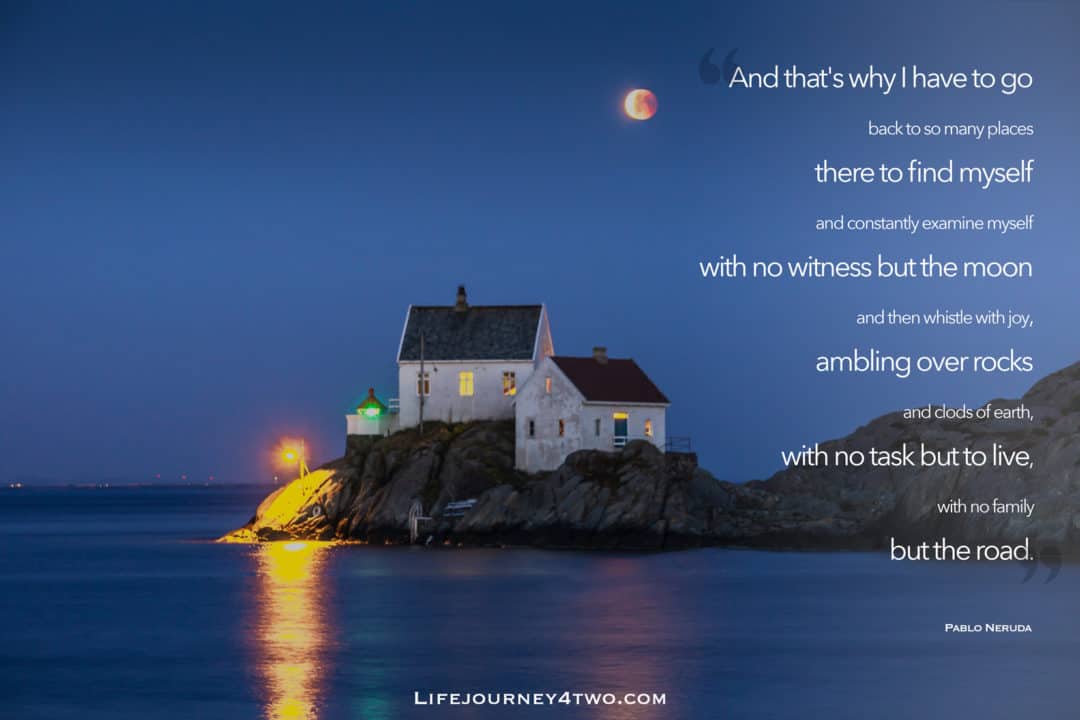 31. "Still, round the corner, there may wait, a new road or a secret gate." — J. R. R. Tolkien
32. "The concept of time, as it's commonly understood by normal people with normal jobs and normal goddamn lives, doesn't exist on the road. The nights spread out like the dark, godforsaken highways that distinguish them, and the days run together like Thanksgiving dinner smothered in gravy. You never really know where you are or what time it is, and the outside world starts to fade away. It's cool." — Tiffanie DeBartolo
33. "Let's go on a road trip and like it, not dread it! There are no barriers, there is no fear." — Wayne W. Dyer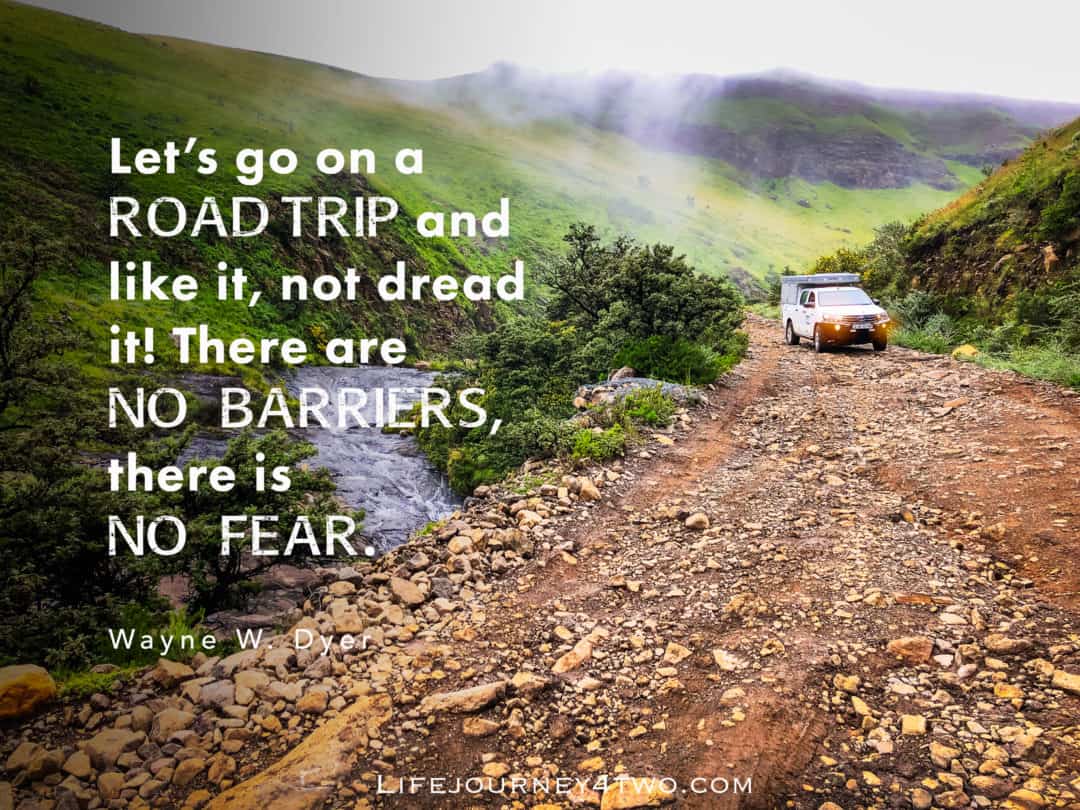 34. "A long stretch of road will teach you more about yourself than a hundred years of quiet." — Patrick Rothfuss
35. "What it takes to realize everything is fine around you? A road trip to the mountains where your soul dwells in the echoes of the winds that carry fragments of clouds with them." — Careless Wave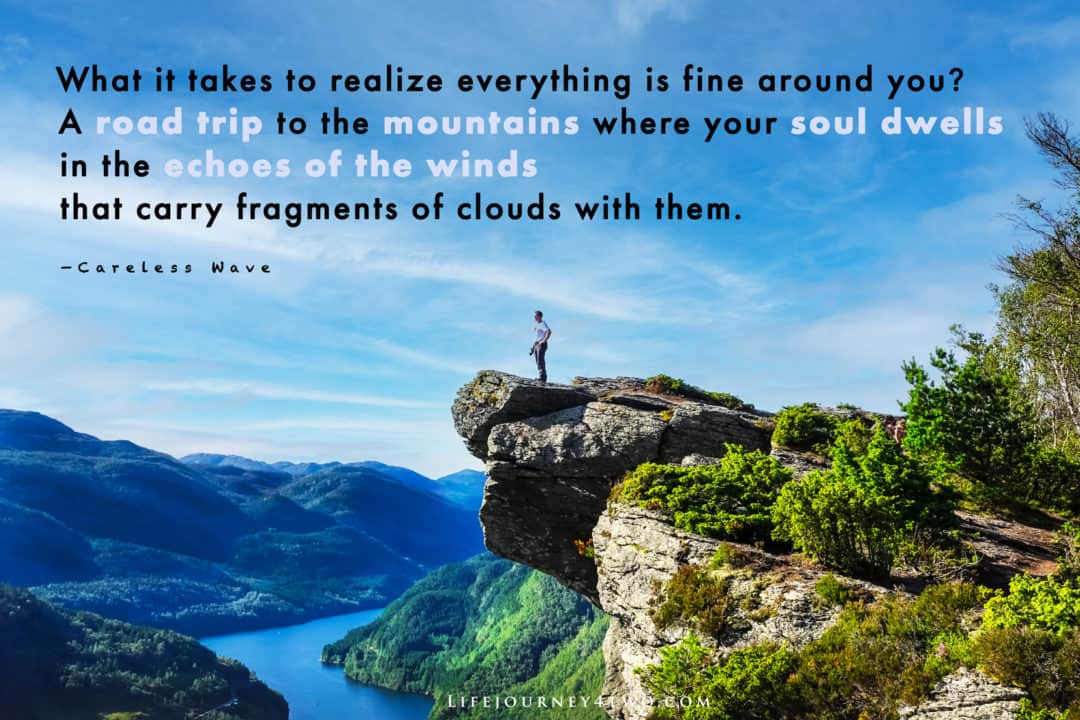 36. "Our battered suitcases were piled on the sidewalk again; we had longer ways to go. But no matter, the road is life" — Jack Kerouac
Life's Journey Road Trip Quotes
37. "Life is not always perfect like a road it has many bends, ups and downs, but that's its beauty." — Amit Ray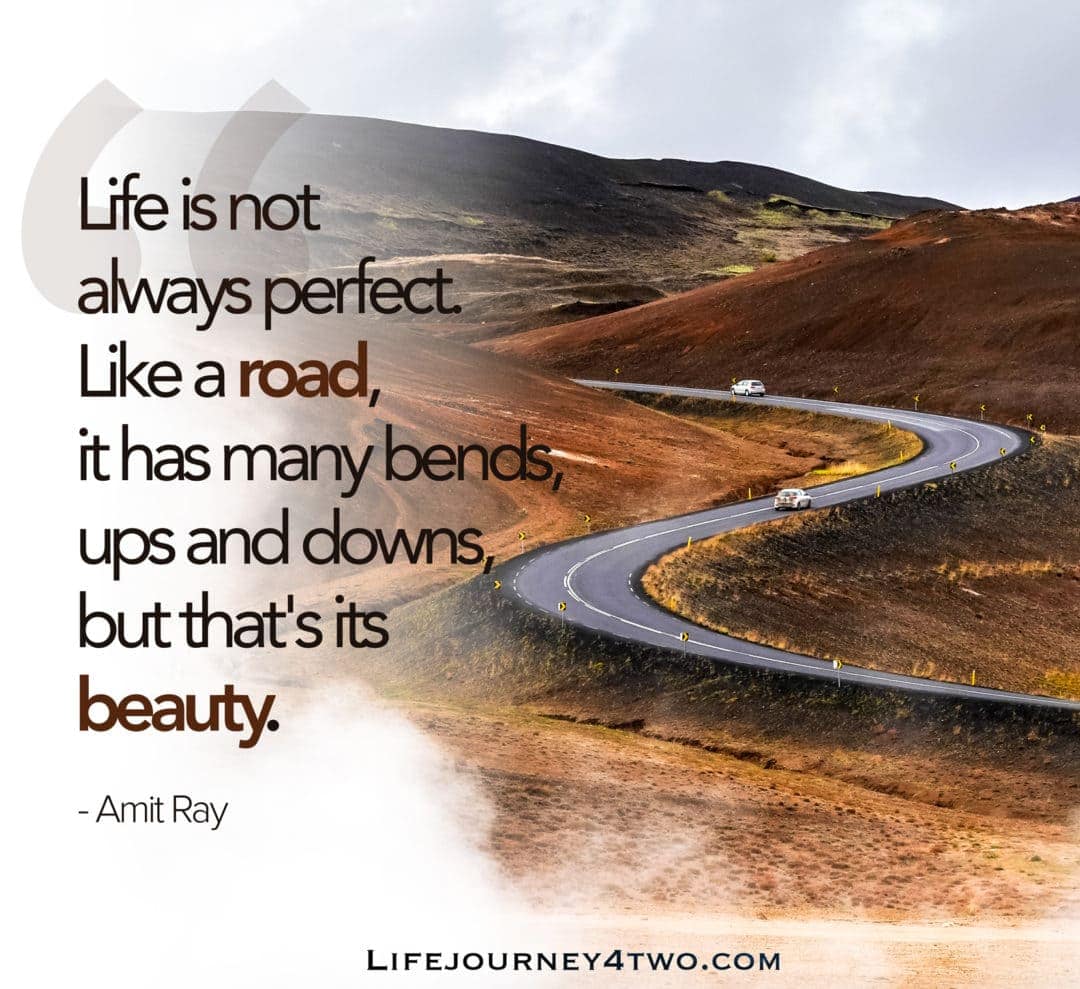 38. "I take to the open road. healthy, free, the world before me." — Walt Whitman
39. "If the road is easy you're likely going the wrong way." — Terry Goodkind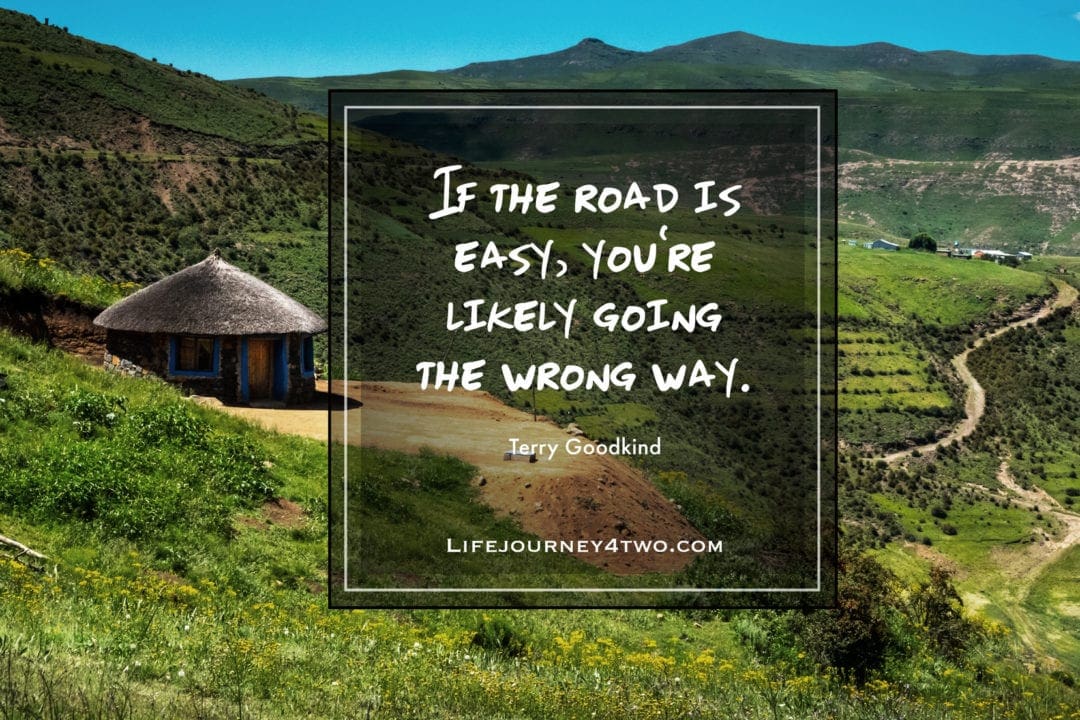 40. "If you come to a fork in the road, take it" – Yogi Berra
41. "The freedom of the open road is seductive, serendipitous and absolutely liberating." — Aaron Lauritsen
42. "Sometimes the most scenic roads in life are the detours you didn't mean to make." — Angela N Blount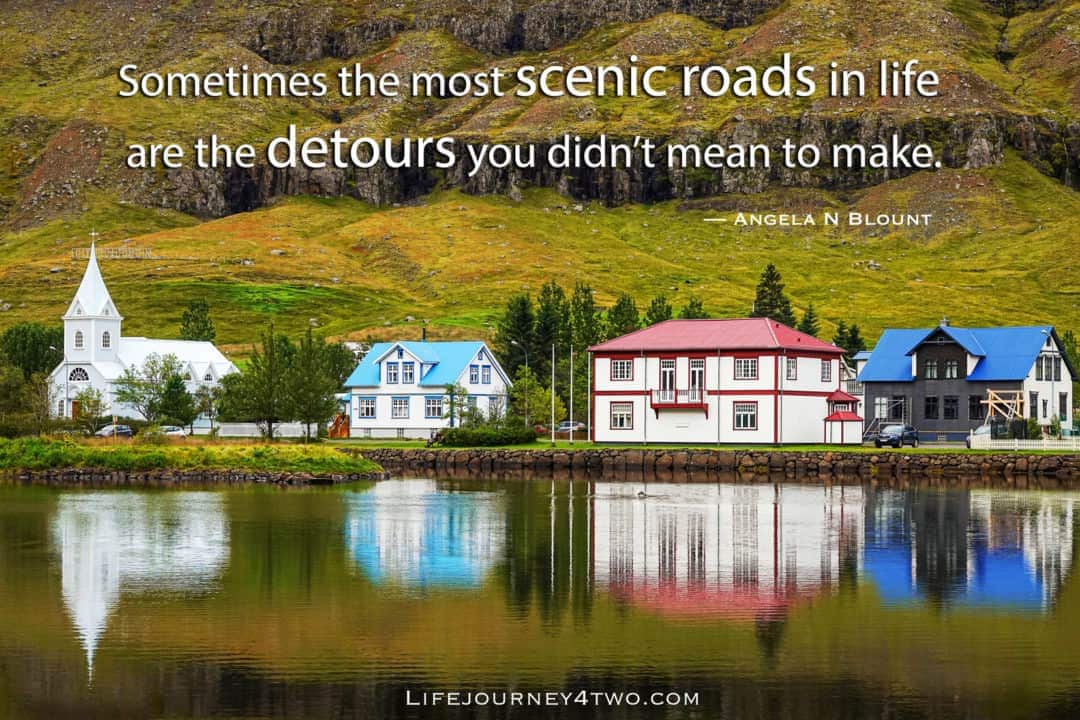 43. "Travel isn't always pretty. It isn't always comfortable. Sometimes it hurts, it even breaks your heart. But that's okay. The journey changes you; it should change you. It leaves marks on your memory, on your consciousness, on your heart, and on your body. You take something with you. Hopefully, you leave something good behind." — Anthony Bourdain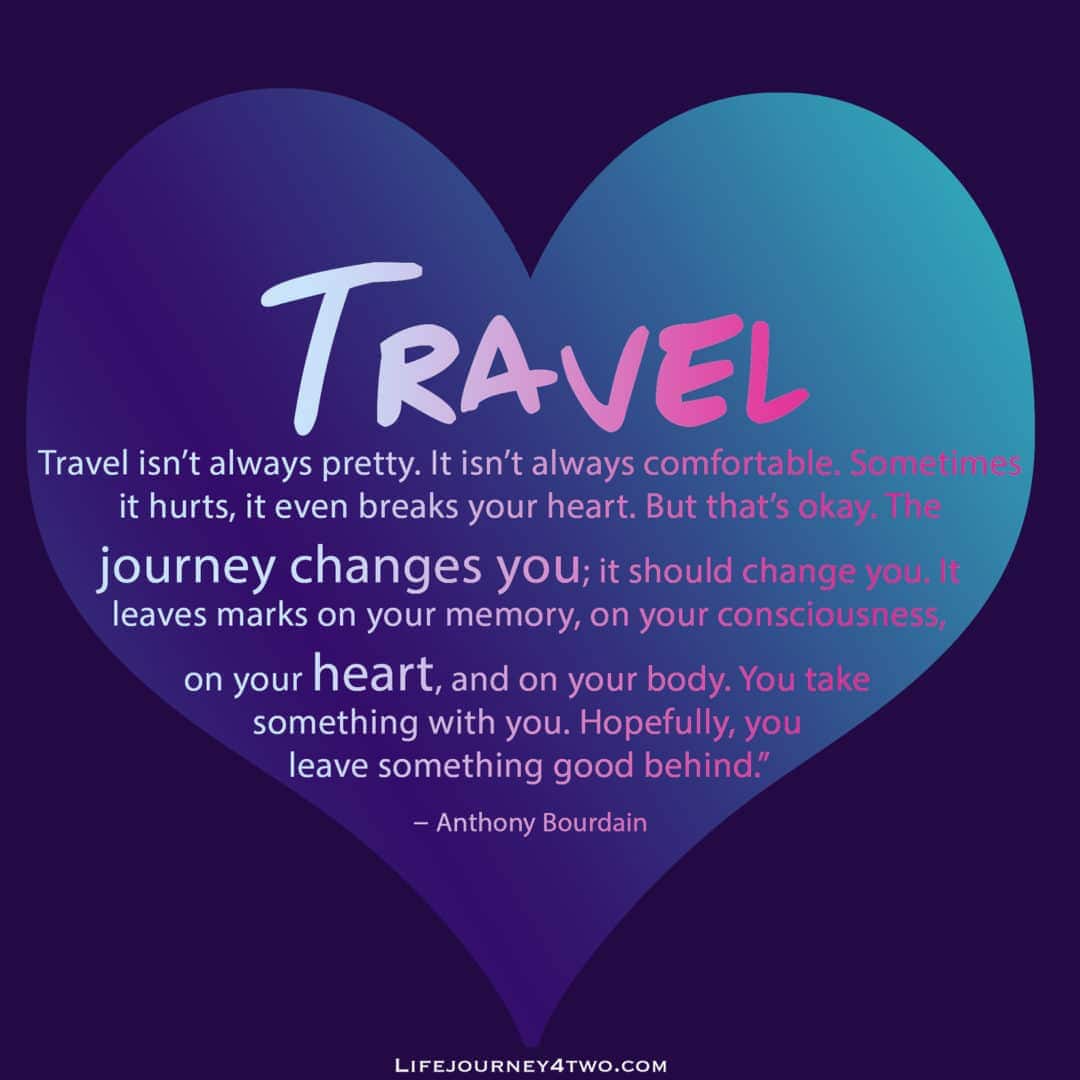 44. "Give us the courage after our doubts, to be able to choose between one road and another. May our YES always be a YES and our NO always be a NO. Once we have chosen our road, may we never look back nor allow our soul to be eaten away by remorse. And in order for this to be possible." — Paulo Coelho
45. "The middle of the road is where the white line is and that's the worse place to drive." — Robert Frost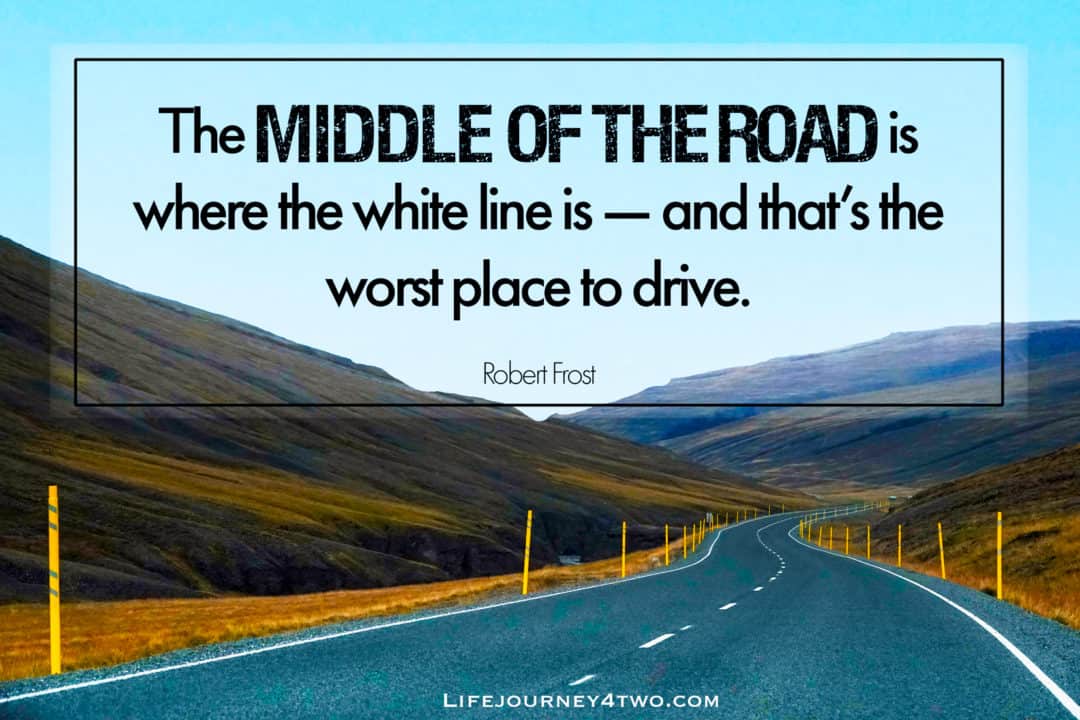 46. "Failure is a bend in the road, not the end of the road. Learn from failure and keep moving forward." — Roy T. Bennett
47. "Straight roads do not make skilful drivers." — Paulo Coelho
48. "Do not follow where the path may lead. Go instead where there is no path and leave a trail." — Ralph Waldo Emerson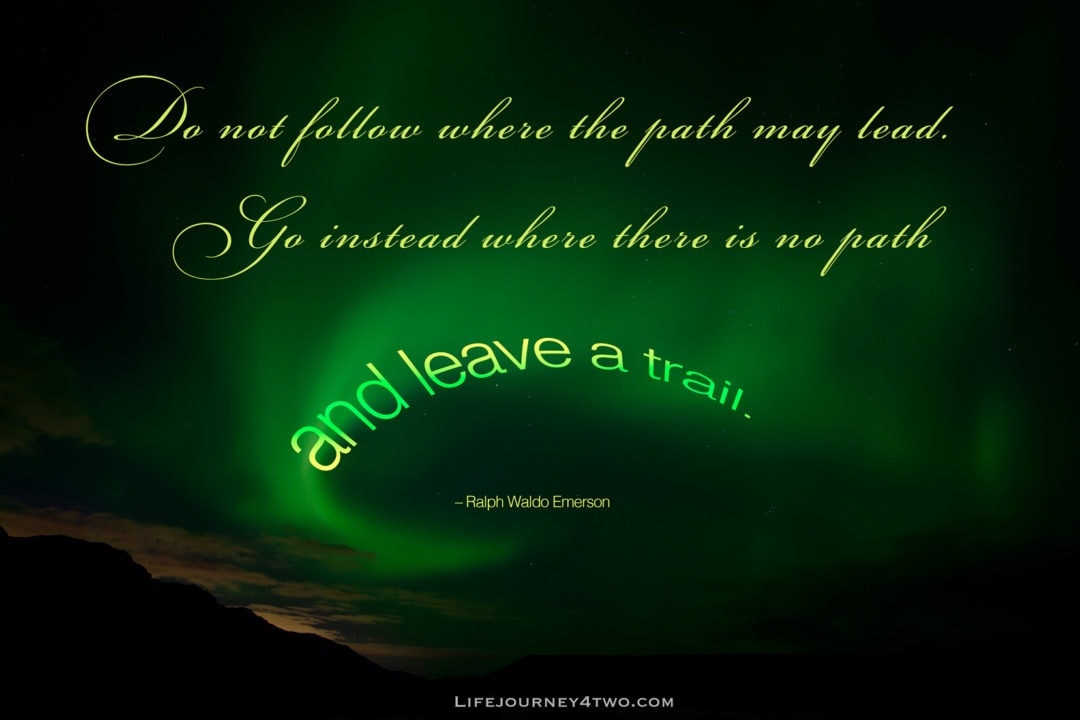 49. "Alice asked the Cheshire Cat, who was sitting in a tree, "What road do I take?"
The cat asked, "Where do you want to go?"
"I don't know," Alice answered.
"Then," said the cat, "it really doesn't matter, does it?" — Lewis Carroll
50. "Normality is a paved road: It's comfortable to walk but no flowers grow on it." — Vincent van Gogh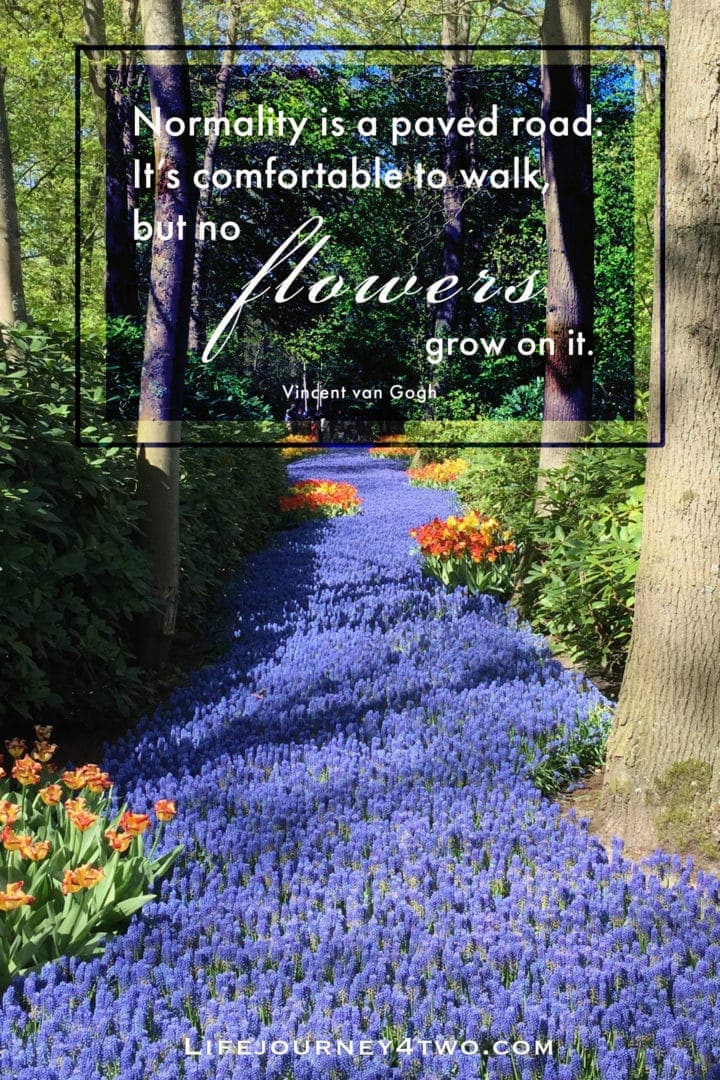 51. "I see my path but I don't know where it leads. Not knowing where I'm going is what inspires me to travel it." — Rosalia de Castro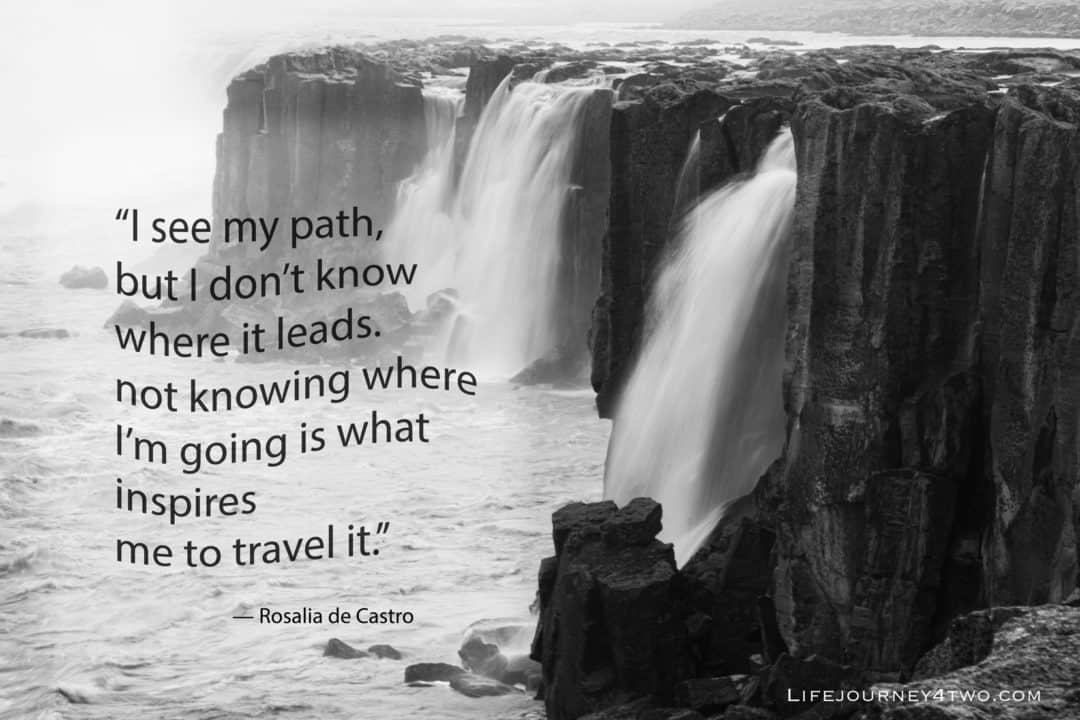 52. "Each of us has the right and the responsibility to assess the roads which lie ahead, and those over which we have travelled, and if the future road looms ominous or unpromising, and the roads back uninviting, then we need to gather our resolve and, carrying only the necessary baggage, step off that road into another direction. If the new choice is also unpalatable, without embarrassment, we must be ready to change that as well." — Maya Angelou
53. "The road to success is always under construction." — Lilly Tomlin
54. "A bend in the road, is not the end of the road… unless you fail to make the turn." — Helen Keller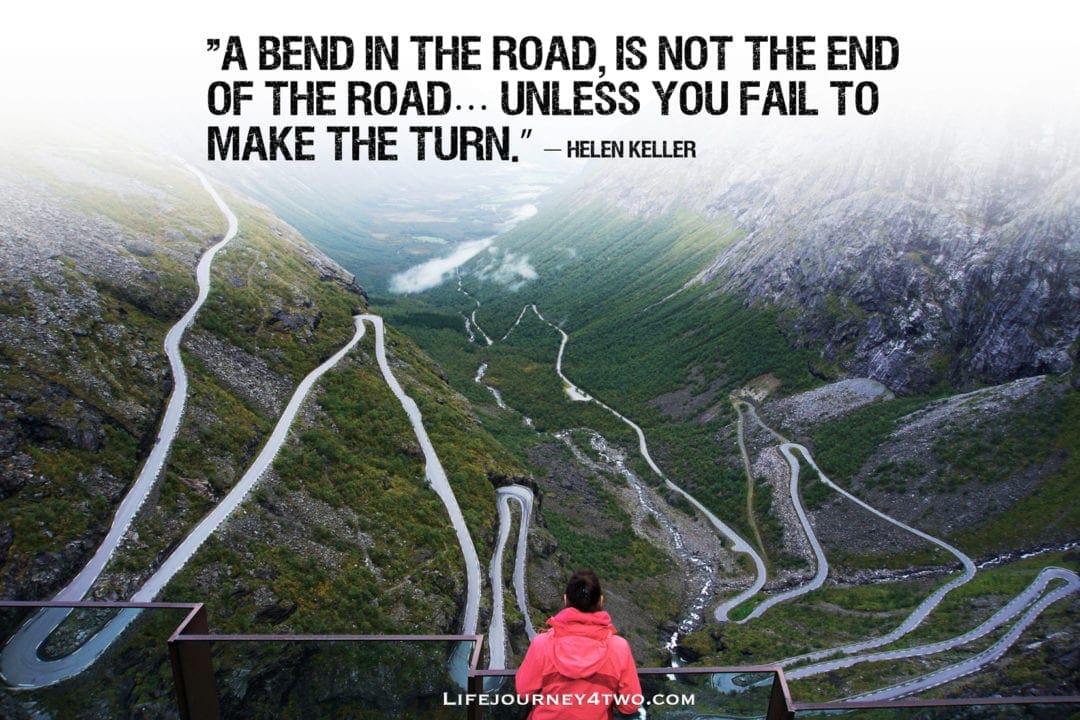 55. "If you don't like the road you're walking, pave another one." — Dolly Parton
56. "There have to be a few holes in the road, It's how life is." — Sarah Dessen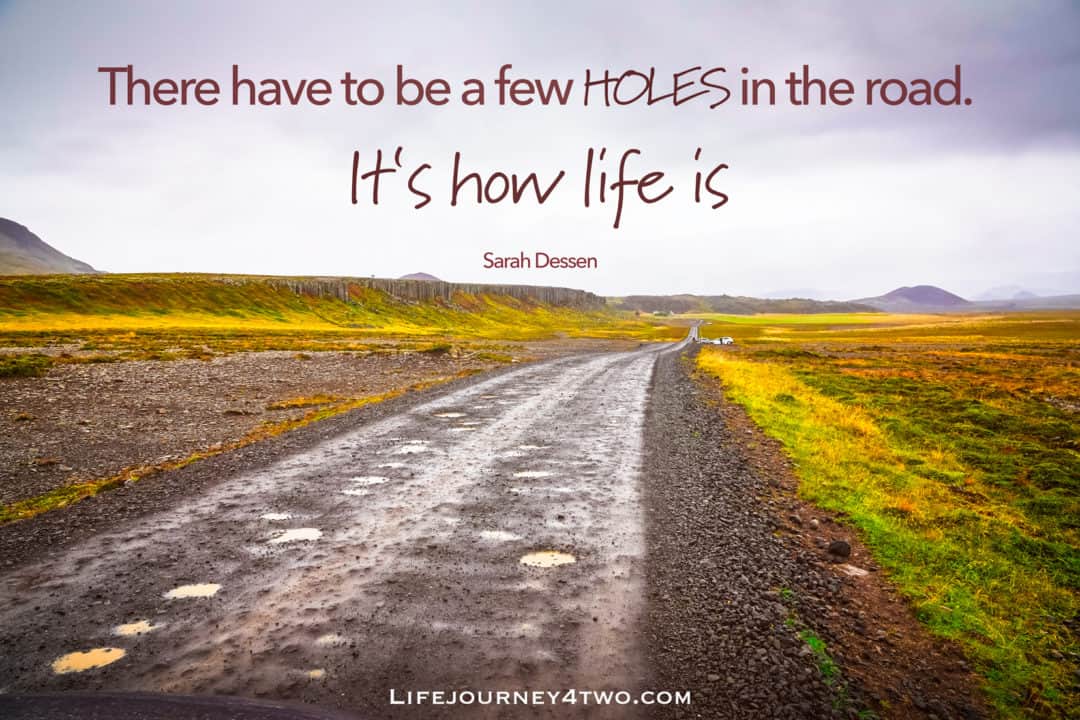 57. "Stop worrying about the potholes in the road and enjoy the journey." — Babs Hoffman
58. "If you make the mistake of looking back too much, you aren't focused enough on the road in front of you." — Brad Paisley
59. "I know there is no straight road. No straight road in this world. Only a giant labyrinth of intersecting crossroads" — Federico García Lorca
60. "All you need is the plan, the road map and the courage to press on to your destination." — Earl Nightingale
61. "The hardest thing about the road not taken is that you never know where it might have led." — Lisa Wingate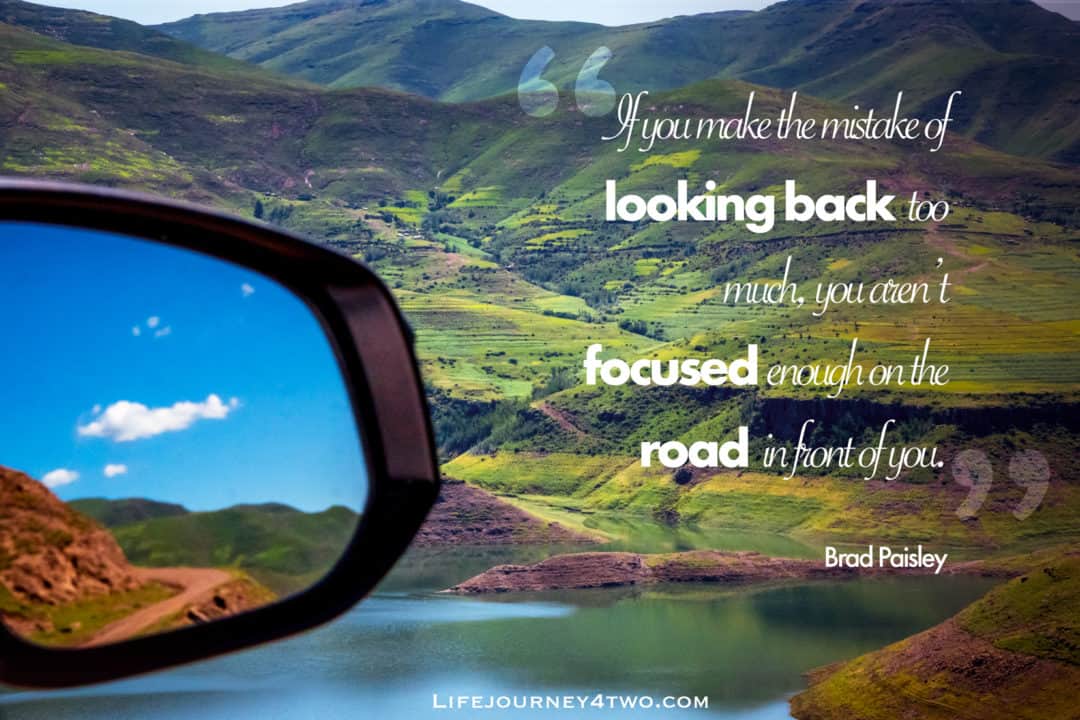 62. "Our wretched species is so made that those who walk on the well-trodden path always throw stones at those who are showing a new road." — Voltaire
63. "It is a rough road that leads to the heights of greatness." — Lucius Anneaus Seneca
64. "The road less traveled is sometimes fraught with barricades, bumps and unchartered terrain. But it is on that road where your character's truly tested and have the courage to accept that you're not perfect, nothing is and no one is — and that's ok." — Katie Couric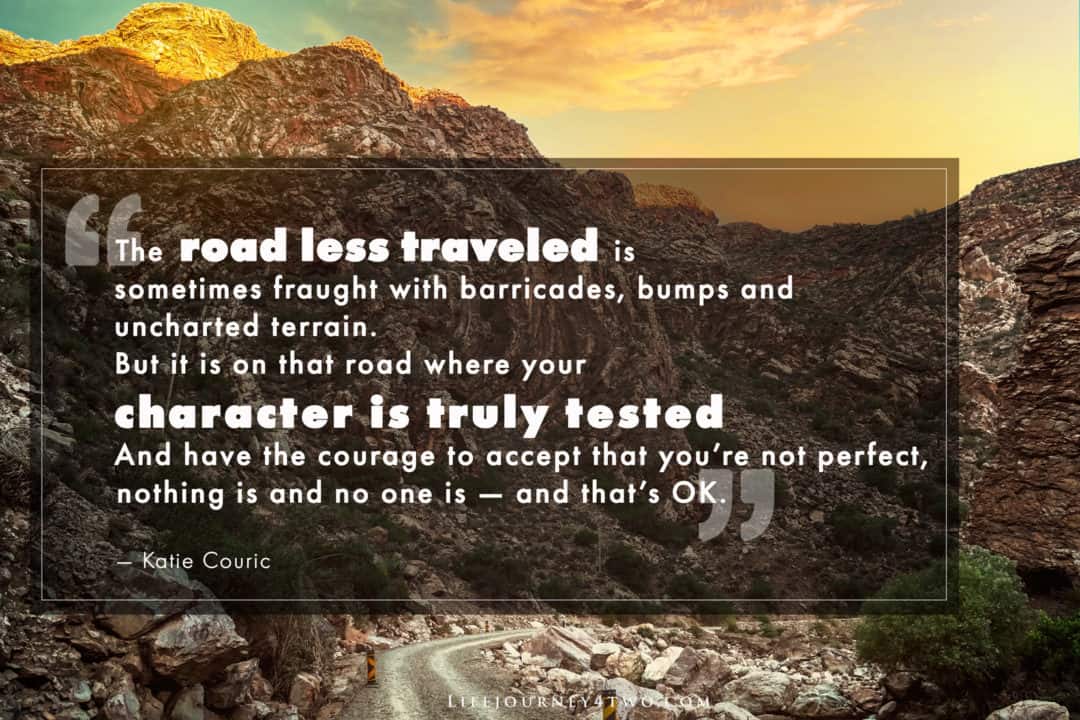 65. Two roads diverged in a wood, and I took the one less travelled by, and that has made all the difference." — Robert Frost
66. "Before him he saw two roads, both equally straight; but he did see two; and that terrified him–he who had never in his life known anything but one straight line. And, bitter anguish, these two roads were contradictory." — Victor Hugo
67. "There is strange comfort in knowing that no matter what happens today, the sun will rise again tomorrow." — Aaron Lauritsen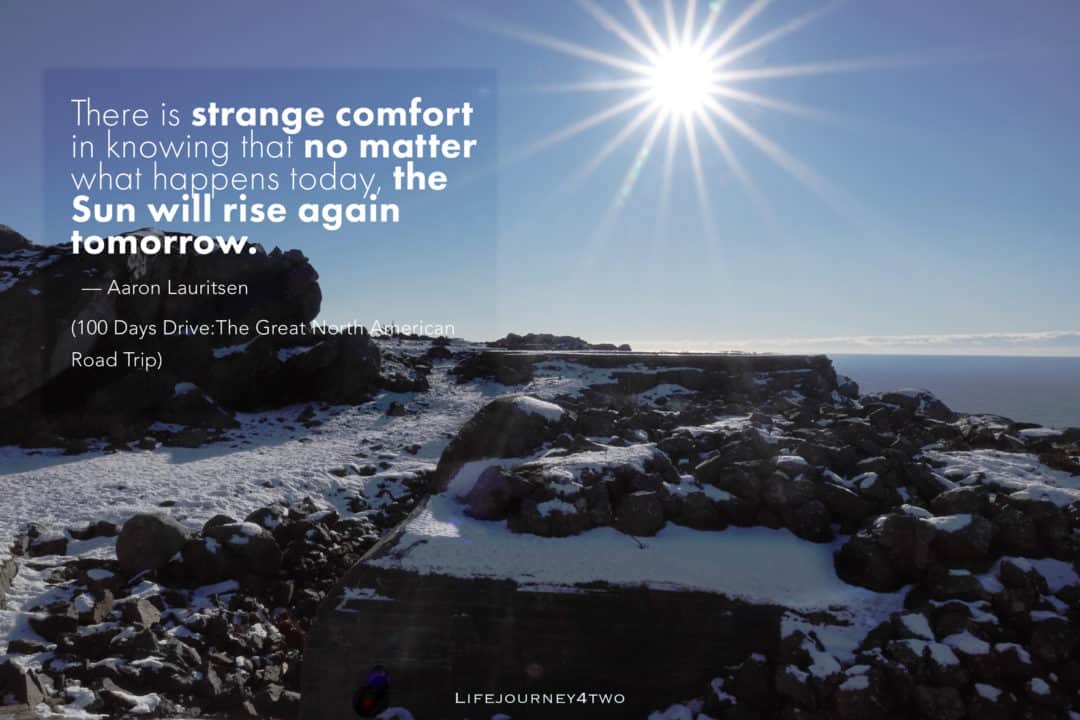 68. "Map out your future – but do it in pencil. The road ahead is as long as you make it. Make it worth the trip." — Bon Jovi
69. "A great accomplishment shouldn't be the end of the road, just the starting point for the next leap forward." — Harvey Mackay
Road Trips to New Places Quotes
70. "I haven't been everywhere, but it's on my list." — Susan Sontag
71. "The gladdest moment in human life, me thinks is a departure into unknown lands" — Sir Richard Burton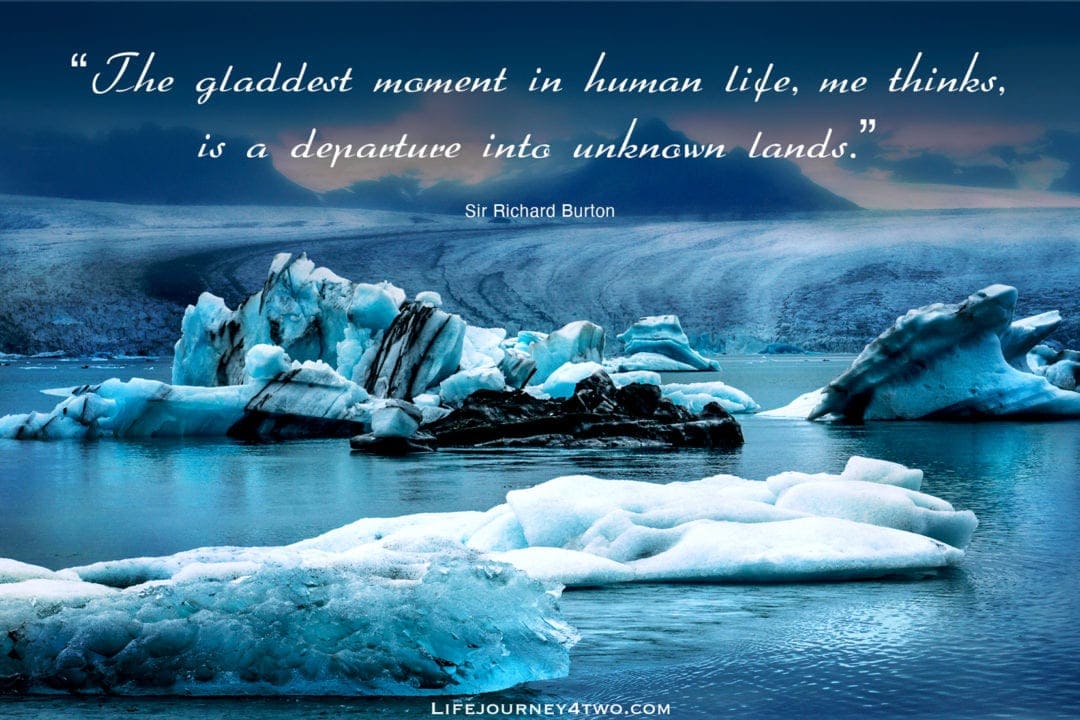 72. "The joy of life comes from our encounters with new experiences, and hence there is no greater joy than to have an endlessly changing horizon, for each day to have a new and different sun". — Jon Krakauer
73. "I guess the lesson is you can't go everywhere. You should still go everywhere you can." — Charles Finch
74. "The world is too big to stay in one place, and life is too short to do just one thing." — Unknown
75. "There's something about arriving in new cities, wandering empty streets with no destination. I will never lose the love for the arriving, but I'm born to leave." — Charlotte Eriksson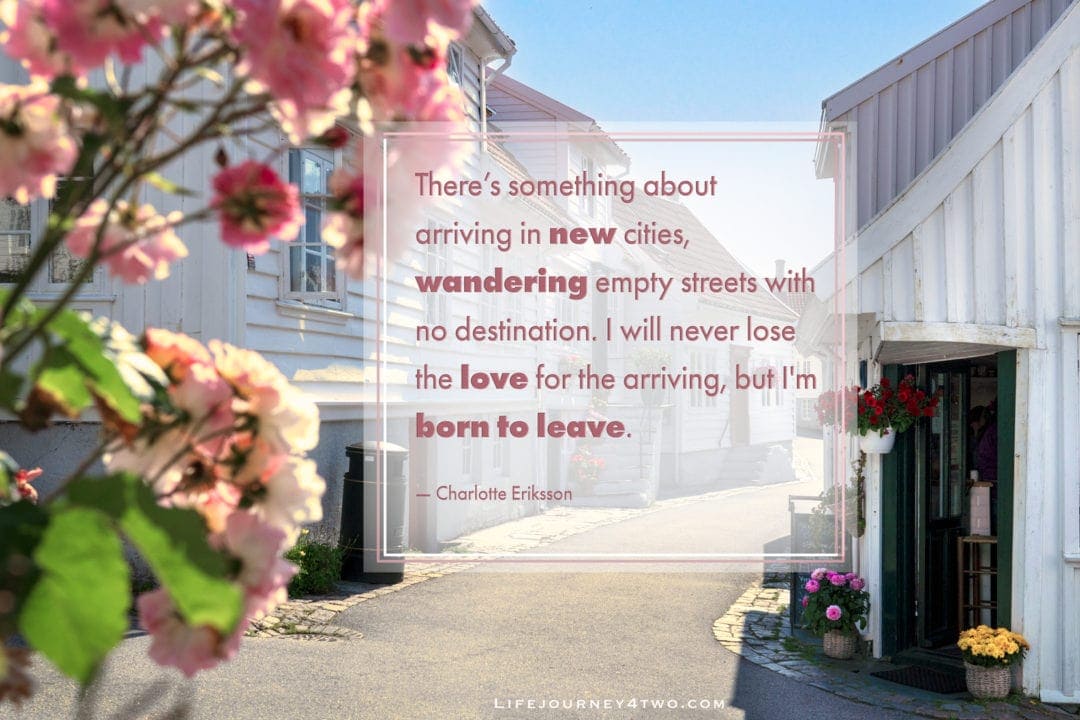 76. "On the road again, Goin' places that I've never been, Seein' things that I may never see again, And I can't wait to get on the road again" – Willie Nelson
77. "My favourite thing is to go where I've never been." — Diane Arbus
78. "To awaken alone in a strange town is one of the pleasantest sensations in the world. You are surrounded by adventure. You have no idea of what is in store for you, but you will, if you are wise and know the art of travel, let yourself go on the stream of the unknown." — Freya Stark
79. "One's destination is never a place, but rather a new way of seeing things." — Henry Miller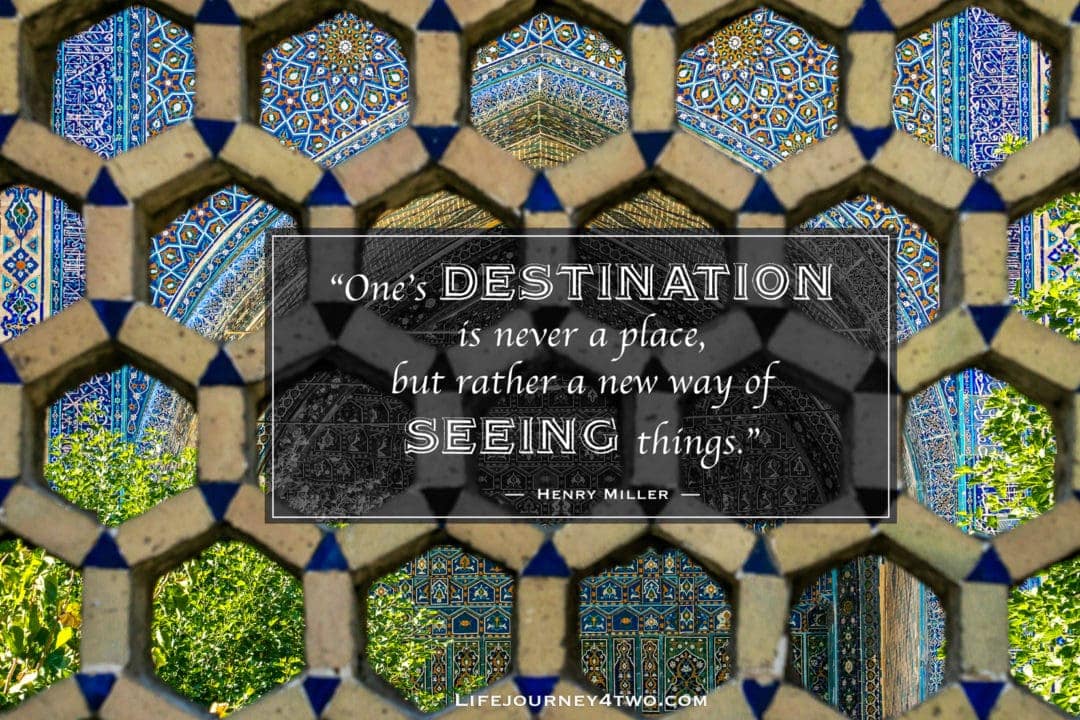 80. "Travel Tip: The term is in situ — in the place of origin. We travel to put ourselves in situ, in a place where we belong. The feeling that one was born in the wrong place is an ancient and universal experience, such that I suspect (a) it is part of our human DNA, and (b) is why our kind are born wanderers. We travel to find the place where we can recognize ourselves for once. Be on the lookout for that jolt of unexpected familiarity in a foreign land: that's how you'll know you are in situ ." — Vivian Swift
81. "The most beautiful thing in the world is, of course, the world itself." — Wallace Stevens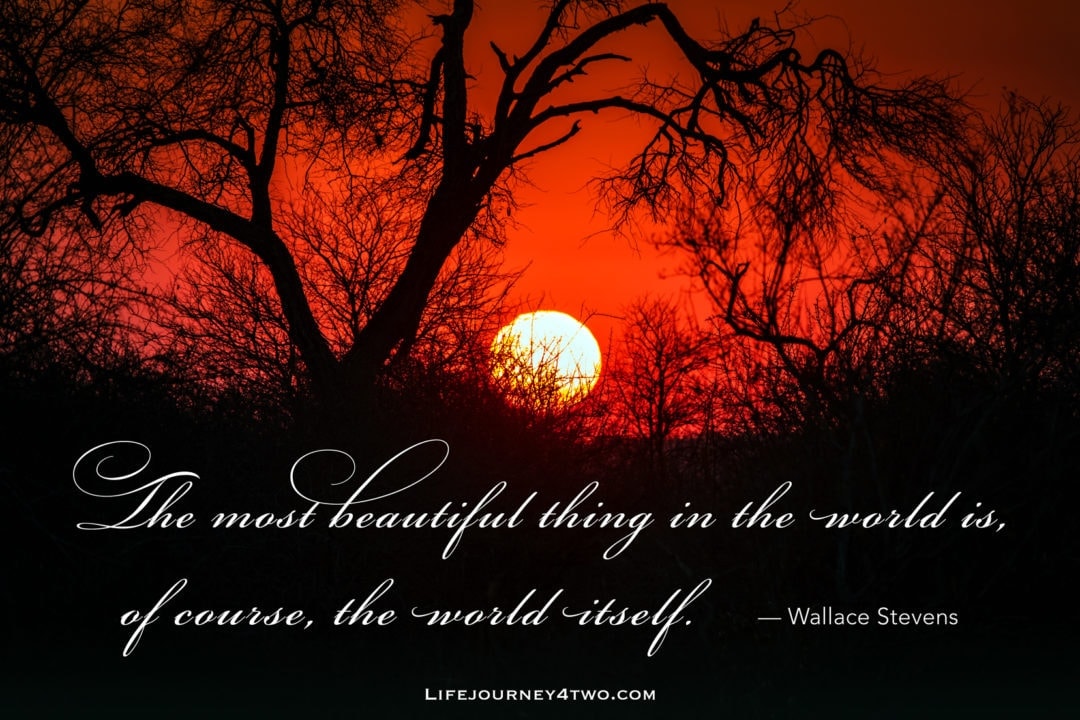 Getting Lost on the Road Quotes
82. "There are several ways to react to being lost. One is to panic. Another is to abandon yourself to lostness, to allow the fact that you've misplaced yourself to change the way you experience the world." — Audrey Niffenegger
83. "I may not have gone where I intended to go, but I think I may have ended up where I intended to be." — Douglas Adams
84. "If you're not lost, you're not much of an explorer." — John Perry Barlow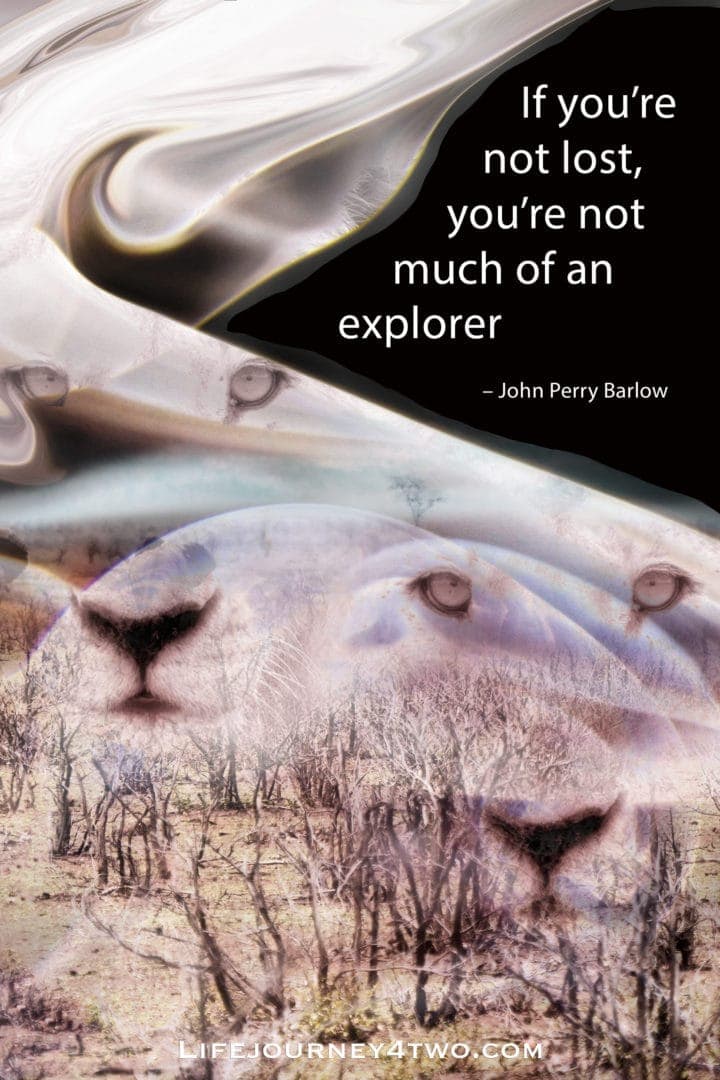 85. "People take different roads seeking fulfilment and happiness. Just because they're not on your road doesn't mean they've gotten lost." — Dalai Lama XIV
86. "If you don't know where you're going, any road'll take you there" — George Harrison
87. "I'm not lost. I'm exploring." — Jana Stanfield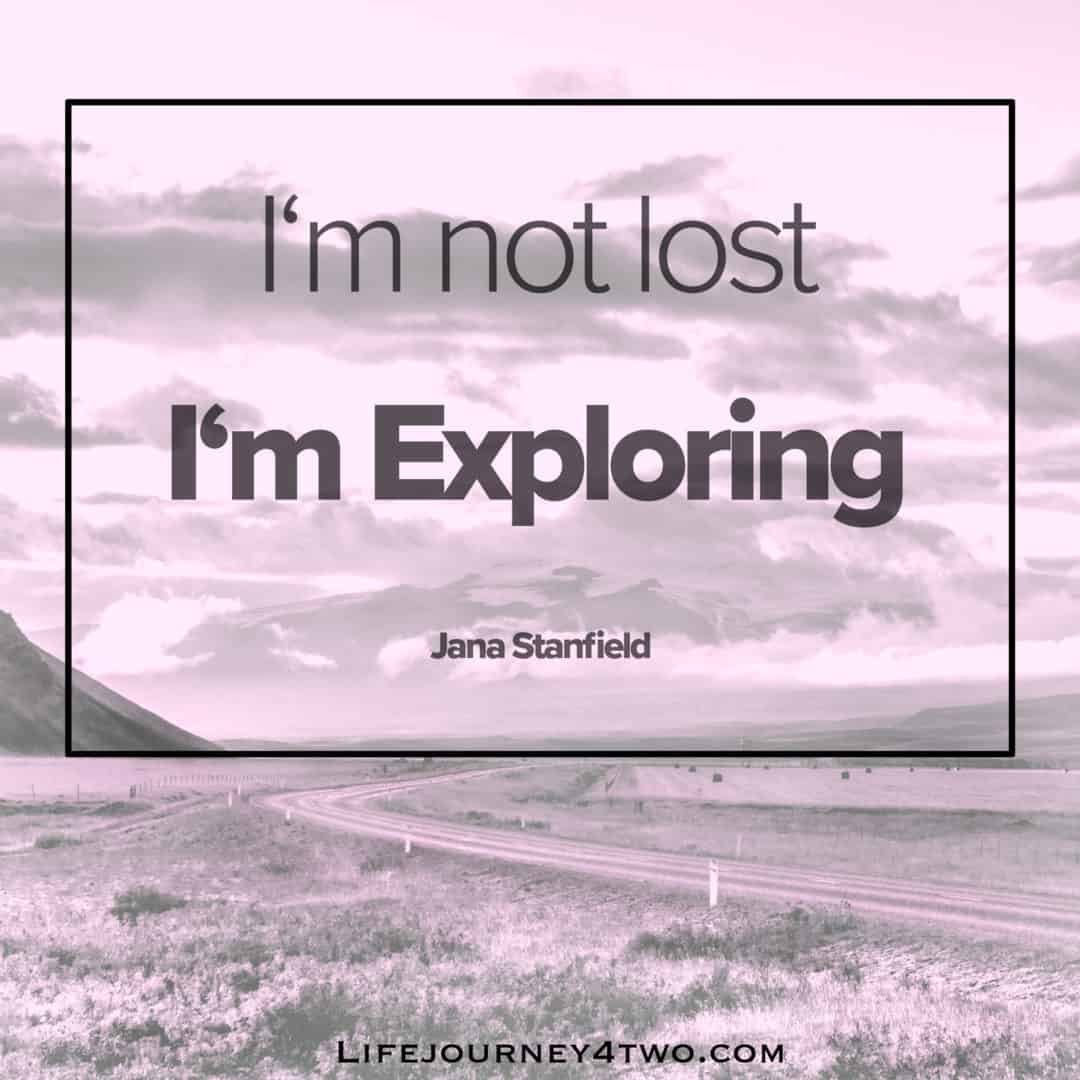 88. "Progress means getting nearer to the place you want to be. And if you have taken a wrong turn, then to go forward does not get you any nearer. If you are on the wrong road, progress means doing an about-turn and walking back to the right road; and in that case, the man who turns back soonest is the most progressive man." — C.S. Lewis
89. "It is not the destination where you end up but the mishaps and memories you create along the way!" — Penelope Riley
90. "If you don't know where you are going any road can take you there." — Lewis Carroll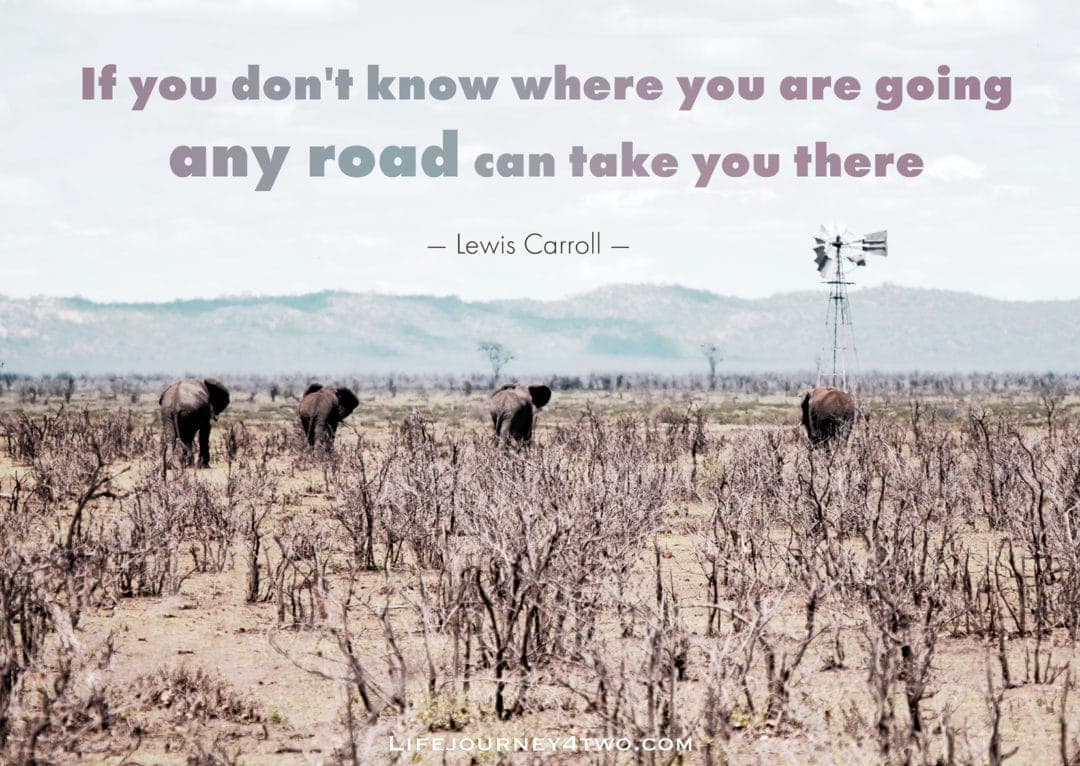 91. "After all, the wrong road always leads somewhere." — George Bernard Shaw
92. "There are no mistakes. Only new paths to explore." — Gregory David Roberts
93. "Some beautiful paths can't be discovered without getting lost." — Erol Ozan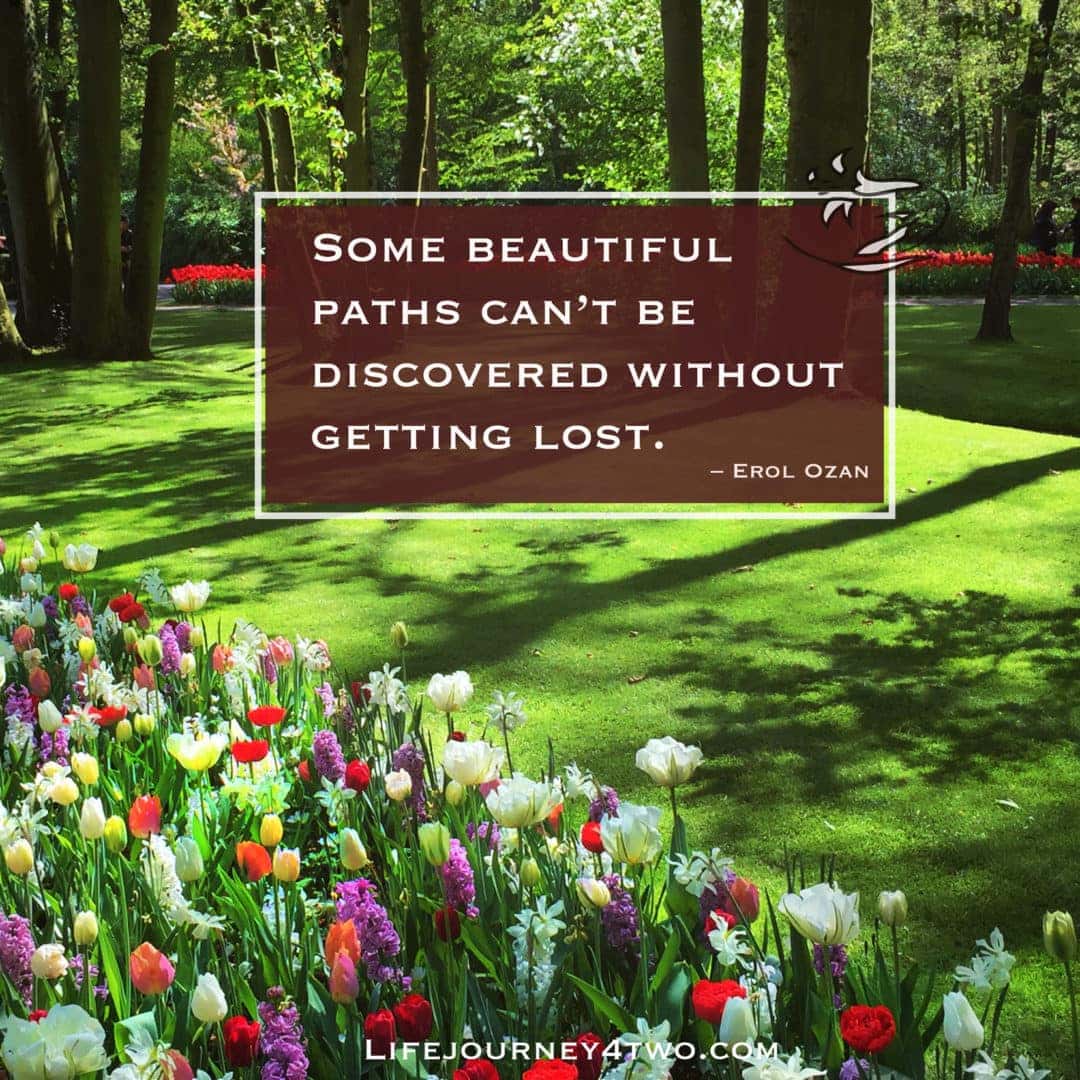 94. "I just go with the flow, I follow the yellow brick road. I don't know where it's going to lead me, but I follow it." — Grace Jones
95. "Not until we are lost do we begin to find ourselves." — Henry David Thoreau
Road Trip Adventure Quotes
96. "Jobs fill your pockets, adventures fill your soul." — Jaime Lyn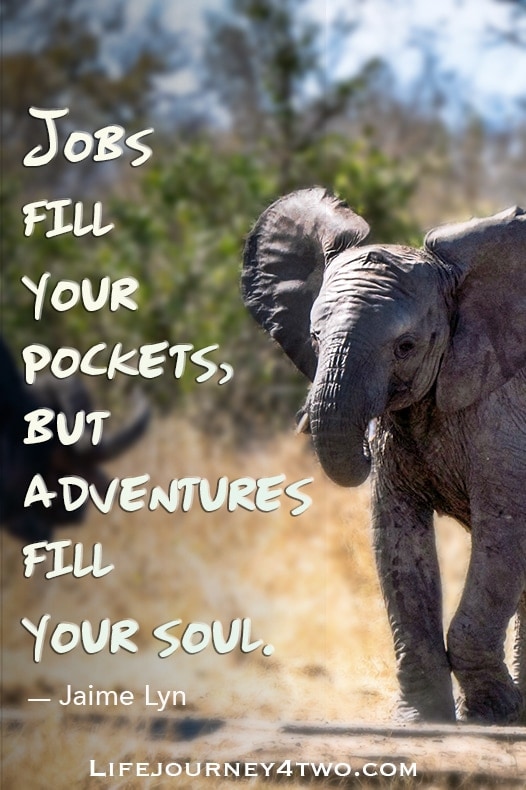 97. "Because the greatest part of a road trip isn't arriving at your destination. It's all the wild stuff that happens along the way." — Emma Chase
98. "What is that feeling when you're driving away from people and they recede on the plain till you see their specks dispersing? – it's the too-huge world vaulting us, and it's goodbye. But we lean forward to the next crazy venture beneath the skies." — Jack Kerouac
99. "The biggest adventure you can take is to live the life of your dreams." — Oprah Winfrey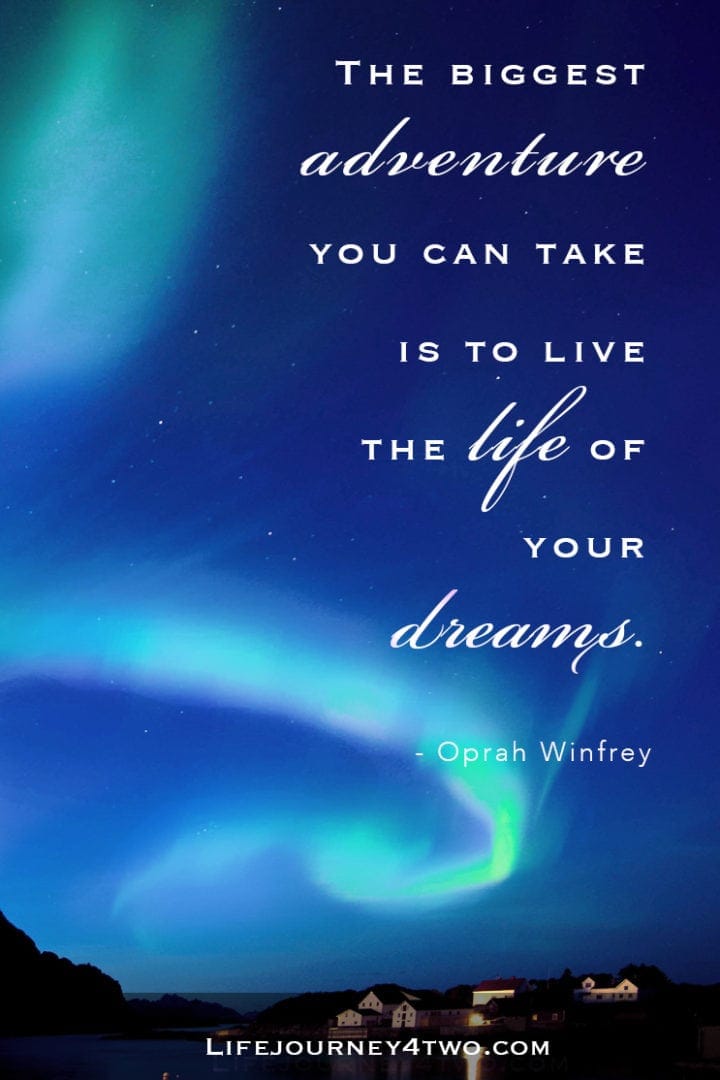 100. "It's a road trip! It's about adventure! . . . It's not like we have somewhere to go." — John Green
101. "Attitude is the difference between an ordeal and an adventure." — Bob Bitchin
Funny Road Trip Quotes
102. "A road trip is a way for the whole family to spend time together and annoy each other in interesting new places." — Tom Lichtenheld
103. "If I want my marriage to survive this honeymoon road trip I know I have to stop offering my special helpful tips for driving in foreign lands. So now, whenever we are heading into a traffic situation where I think my opinion could be particularly useful, I just take a deep breath and close my eyes. I'm learning to be a good wife." — Vivian Swift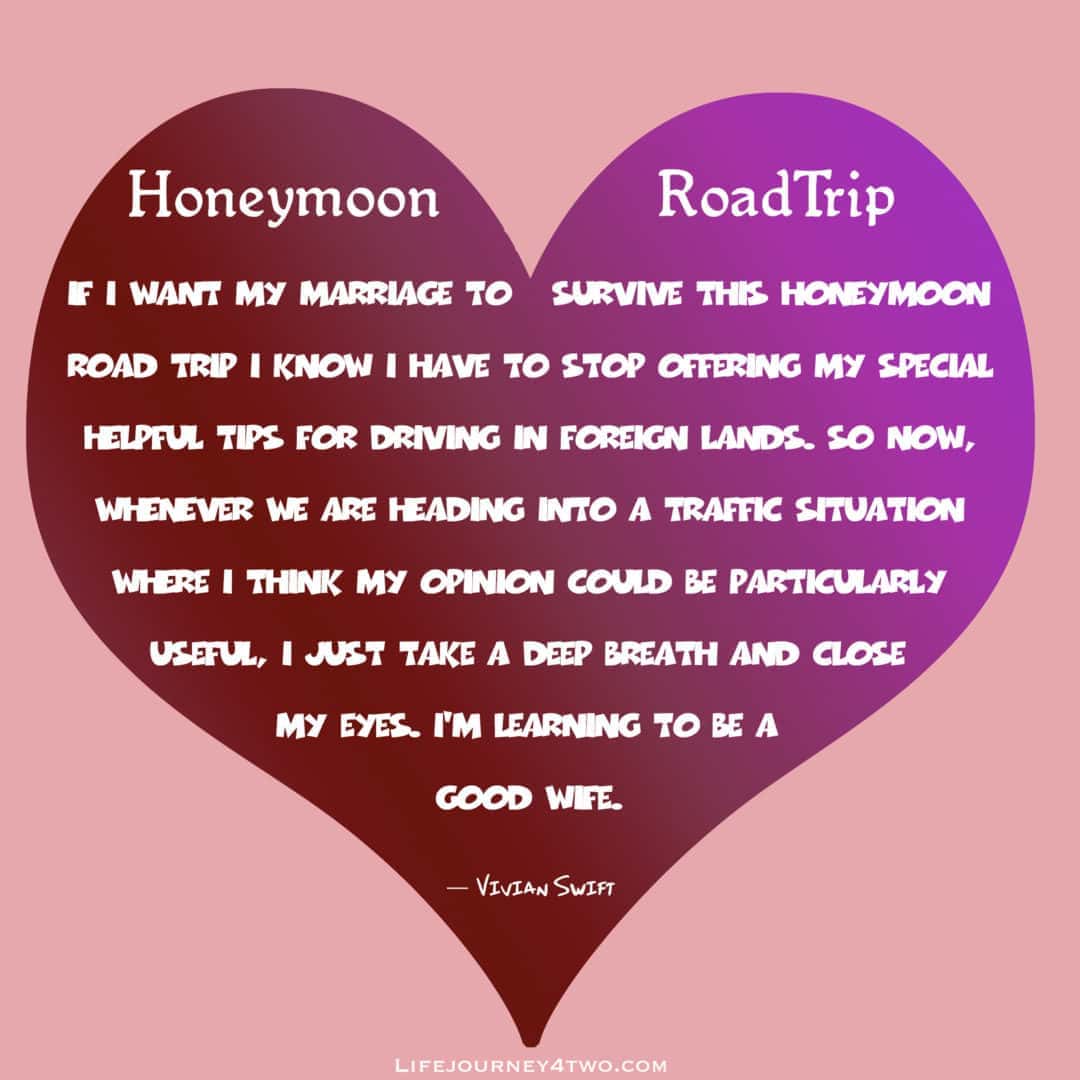 104. "Road trips required a couple of things: a well-balanced diet of caffeine, salt and sugar and an excellent selection of tunes—oh, and directions." — Jenn McKinlay
105. "Money is like gasoline during a road trip. You don't want to run out of gas on your trip, but you're not doing a tour of gas stations." — Tim O'Reilly
106. "I basically have two states of being: on the road or on the computer." — Judith Fein
(Yep — I can relate to this one! But to tell the truth, I love it when I'm doing both – travelling is cool and sharing our travels and photos on our log is great too – find out how we got started here. )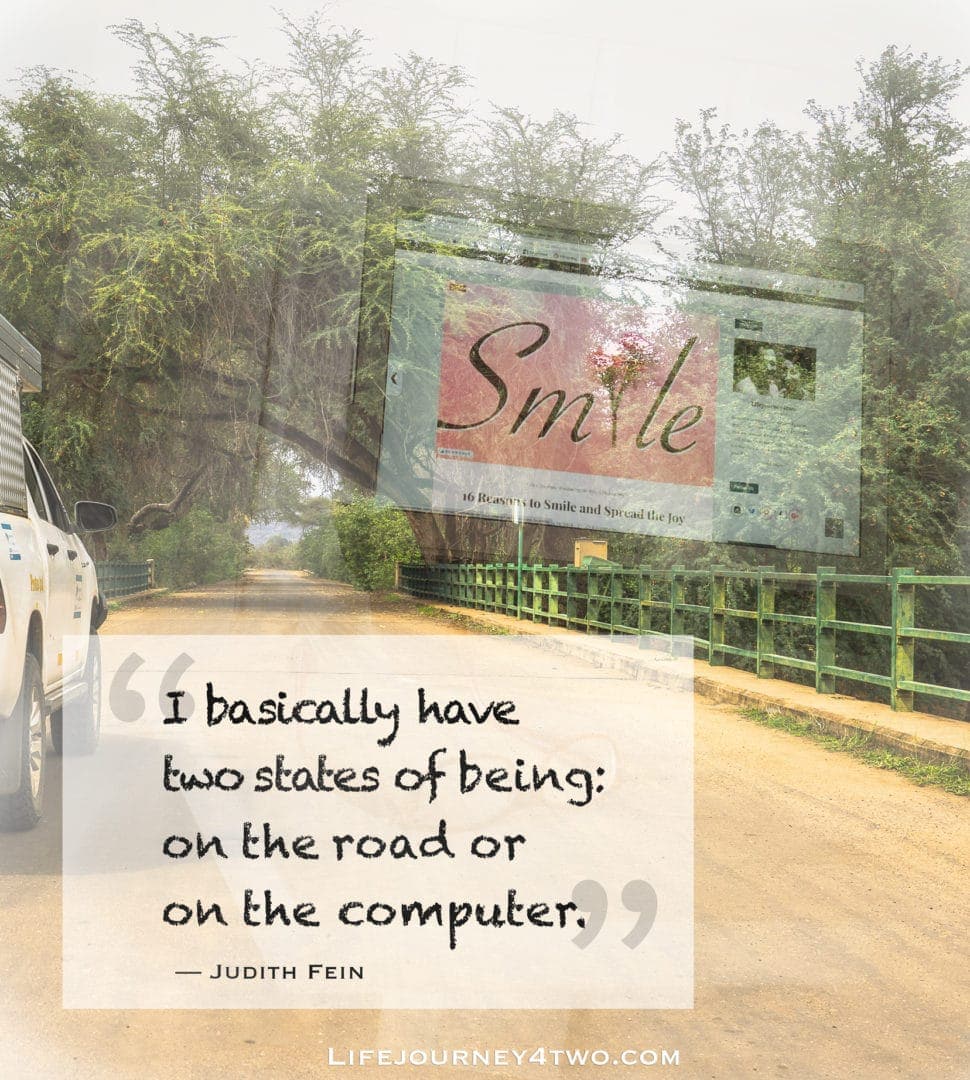 107. "In 1903 the Wright brothers invented airplanes, because in 1902 they took a road trip across the country with their family." — Bill Engvall
108. "Sometimes the road less traveled is less traveled for a reason."— Jerry Seinfeld
109. "A road trip frees the mind, revitalizes the spirit, and infuses the body with Dr Pepper and teriyaki jerky."
— Peter Heller
110. "We all have that one friend who is either on a road trip or planning a road trip or thinking about a road trip or talking to people who are on a road trip or posting quotes about a road trip." — Crestless Wave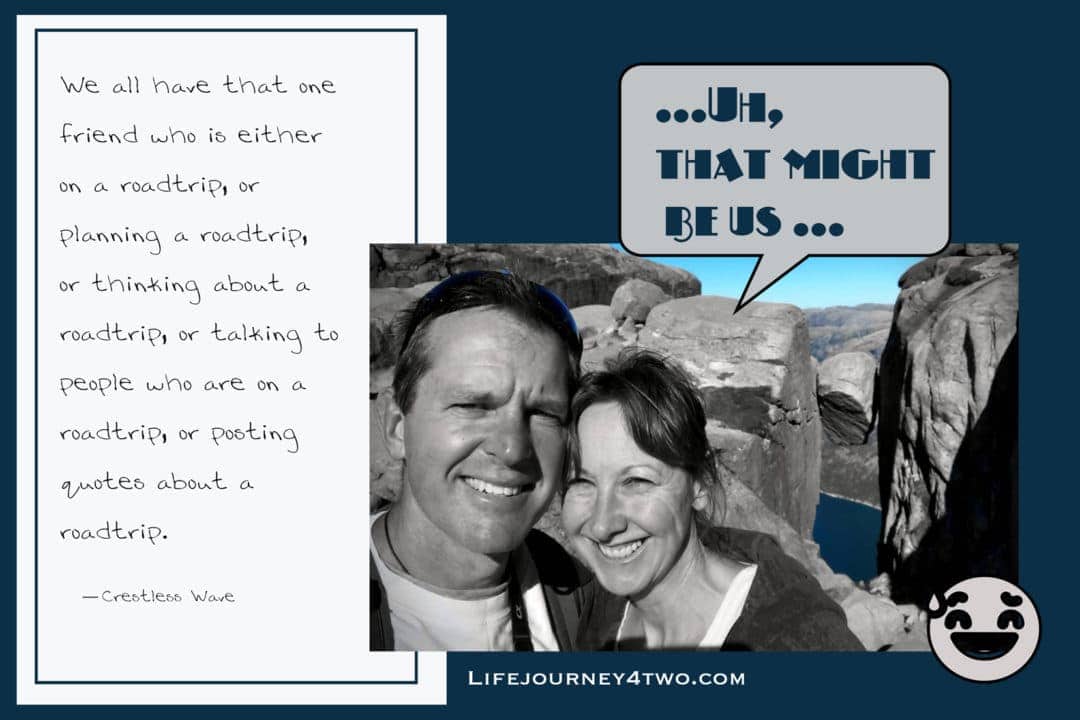 111. "Every road trip has its ups and downs, just like a love affair, or the stock market. But more like a love affair." — Vivian Swift
112. " A relationship is like a road trip: You get bugs splattered on the windshield. By the time you see them, it's too late, but you still keep going." — T. Geronimo Johnson
Mindful Travel Quotes
113. "A good traveler has no fixed plans, and is not intent on arriving." — Lao Tzu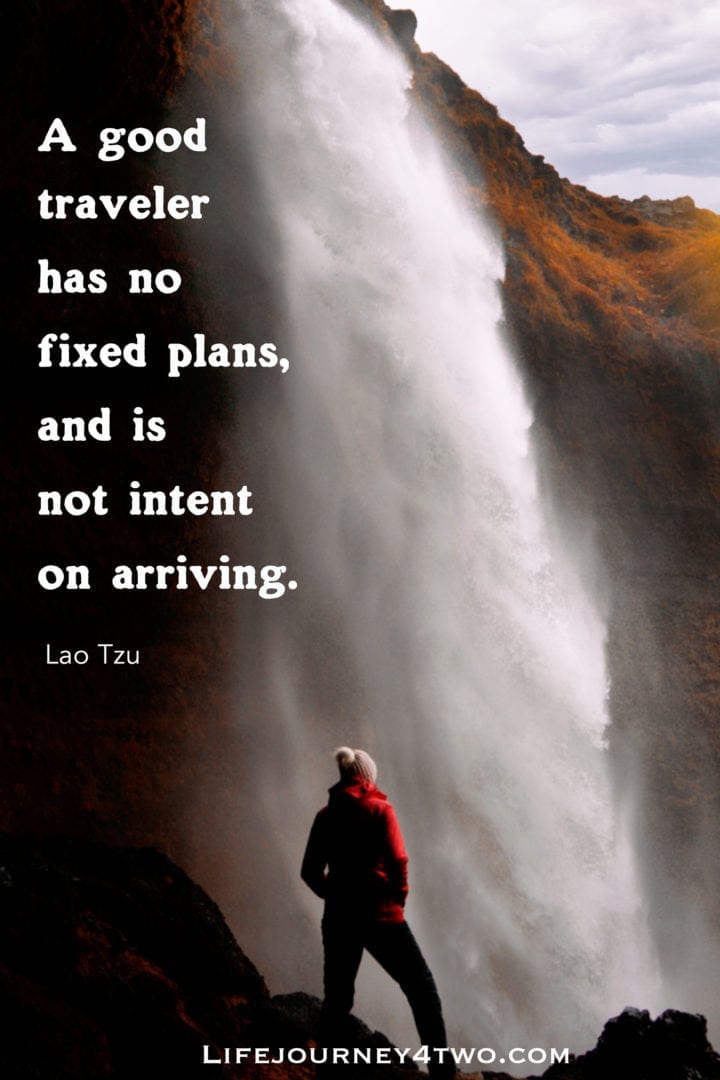 114. "Take only memories, leave only footprints." — Unknown
115. "A traveller without observation is a bird without wings." — Moslih Eddin Saadi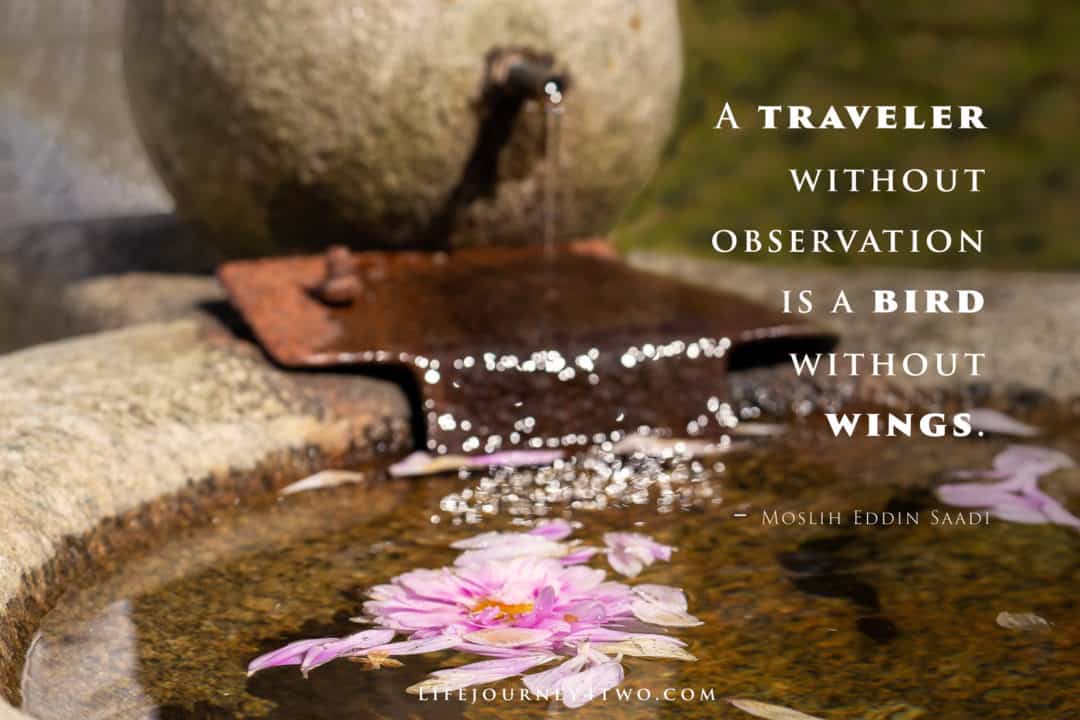 116. "The pleasure we derive from journeys is perhaps dependent more on the mindset with which we travel than on the destination we travel to." — Alain de Botton
117. "Everyone wants to know what the journey was like. But how can I explain the power, the rush of being alive, of feeling connected to everything, of simply "being"?" — Juliana Buhring
When we travelled through Southern Africa, in the midst of its iconic wild animals, was where I felt the most alive and connected. It was here that I felt I had come home.
That I was exactly where I was meant to be.
118. "Once you have travelled, the voyage never ends but is played out over and over again in the quietest chambers. The mind can never break off from the journey." — Pat Conroy
119. "A guru is like a road map. If you want to walk uncharted terrain, I think it's sensible to walk with a road map." — Jaggi Vasudev
Road Trip Quotes with Friends and Lovers
120. "I can speak to my soul only when the two of us are off exploring deserts or cities or mountains or roads." — Paulo Coelho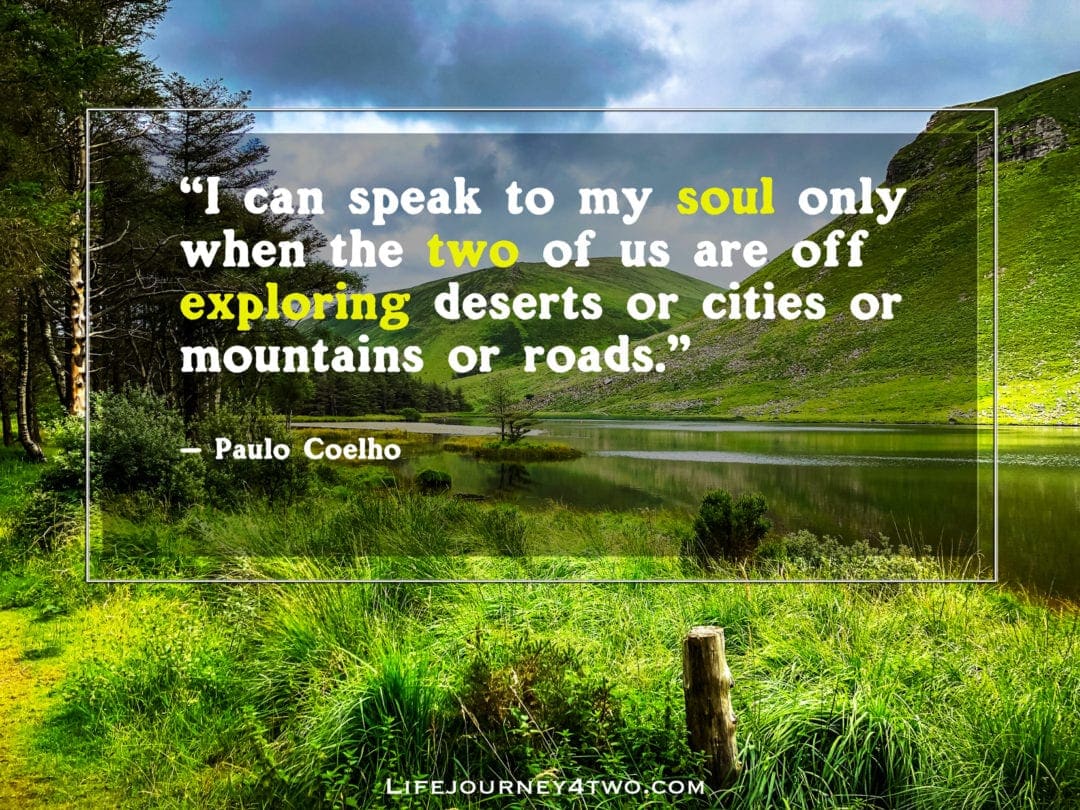 121. "No road is long with good company." – Turkish Proverb
122. "Some roads aren't meant to be travelled alone." — Chinese Proverb
123. "It doesn't matter where you're going, it's who you have beside you." — Unknown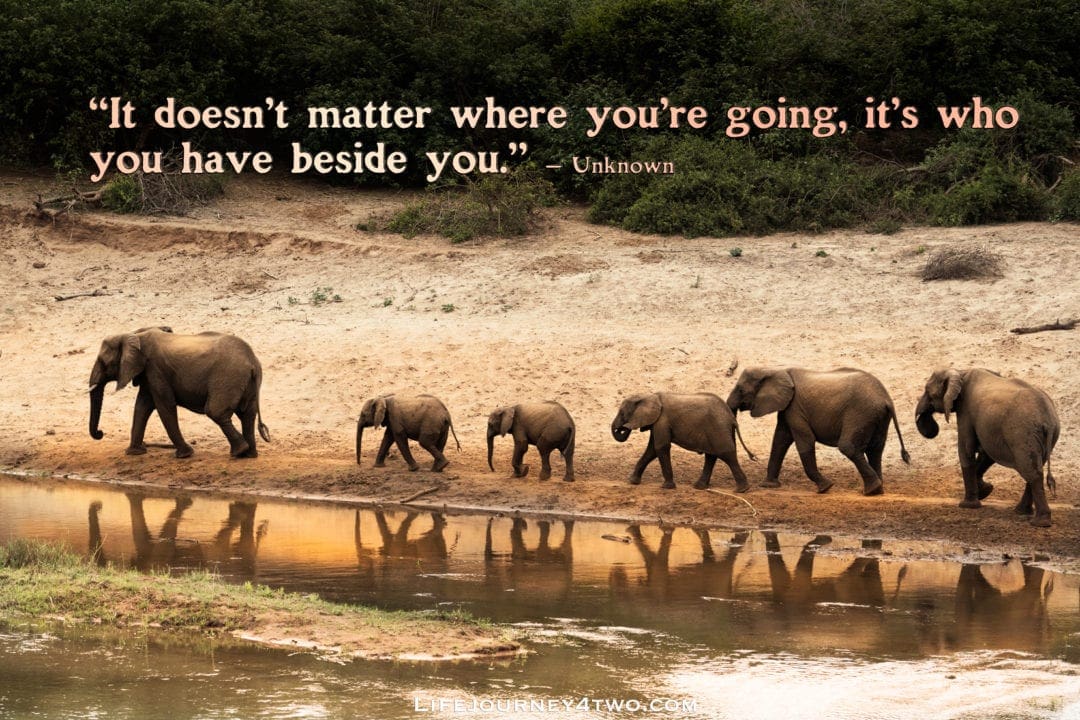 124. "Just grab a friend and take a ride, together upon the open road." – The Goofy Movie
125. "You'll need coffee shops and sunsets and road trips. Airplanes and passports and new songs and old songs, but people more than anything else. You will need other people, and you will need to be that other person to someone else, a living breathing screaming invitation to believe better things." — Jamie Tworkowski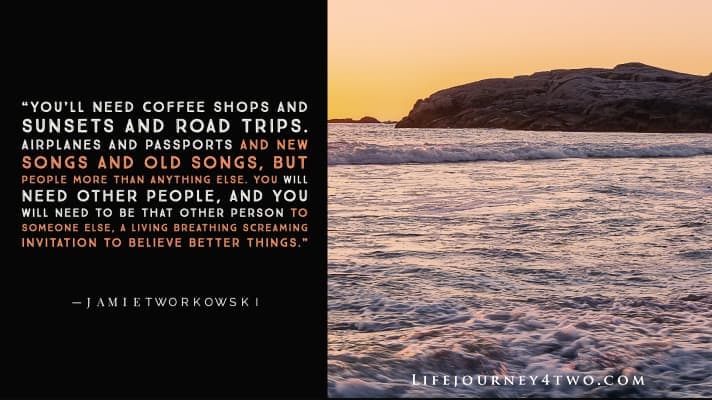 126. "Road trips can either suck monkey balls or, with the right person, they can be awesome sauce with cheesy fries."
— Penny Reid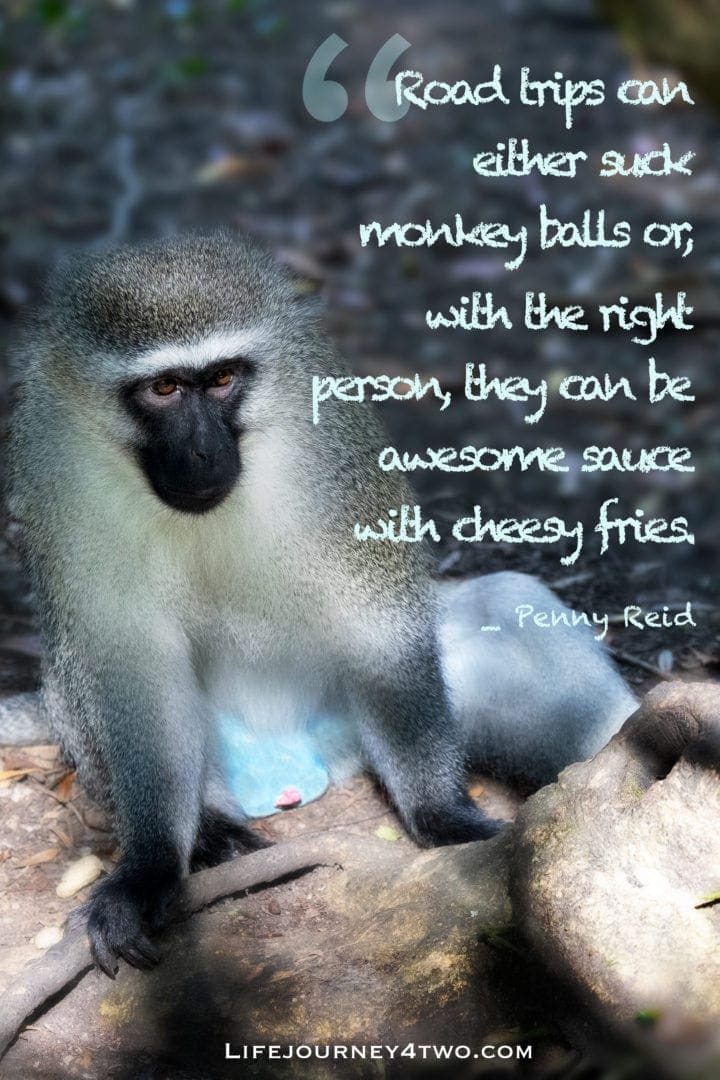 127. "A journey is best measured in friends, rather than miles." — Tim Cahill
128. "Life is a journey," the metaphor guides you to some conclusions: You should learn the terrain, pick a direction, find some good traveling companions, and enjoy the trip, because there may be nothing at the end of the road."
— Jonathan Haidt
129. "I want to go on a road trip. Just you and me. The highway, the radio, the blue sky, the back roads, and windows down. We'll talk about everything and nothing. We'll sing our hearts out, and we'll make memories we'll never forget. Just you and me." — Unknown
Our first really long road trip was at the start of our adventure back in 2017. We travelled thousands of kilometres from Perth to Melbourne – crossing from the west to the east of Australia. Making memories, having fun and singing our hearts out … well I did 😉
130. Teamwork makes the dream work" — Lars Roes (every other day on the road)
🚘 Road Trip Captions for Instagram
Adventure awaits on every winding road.
Cruisin' down the open road with good company and great vibes.
Life is a highway, and I'm taking the scenic route.
Windows down, music up – road trippin' into freedom. 🚙🎤🎶🎵
Collecting memories, not miles.
Lost in the journey, finding myself along the way.
Wherever the road leads, that's where you'll find me.
Fuelled by wanderlust and a tank full of dreams.
Sunrise to sunset, making memories mile by mile.
In the end, it's not about the destination, but the road that takes you there.
Wheels rolling, heart soaring – that's the road trip spirit.
Embracing the detours and unexpected moments of the road.
Road trip mode: ON. Adventure mode: ALWAYS.
Leaving behind the familiar, chasing the thrill of the open road.
Roadside views and the freedom to wander – that's the life for me.
The best routes are the ones you haven't taken before.
In the grand journey of life, road trips are the punctuation marks that make it all exciting!
Let's find some beautiful places to get lost together.
Nothing but open roads and endless possibilities ahead.
Driving towards sunsets and new horizons.🏜
Road trippin': the cure for wanderlust and everyday blues.💙
Four wheels, one adventure-filled journey.
Creating stories with every pit stop and winding road.
Chasing sunsets and dreams on this road less travelled.
Roads connect places, but they also connect souls. ❤️
Fueling up on coffee and wanderlust – it's road trip o'clock! ☕️ 🕘🚗
Wander often, wander always – especially on road trips.
Driving towards freedom, one mile at a time.
Life is short, take the scenic route.
Capturing moments, not just destinations, on this road trip.
Road trip essentials: good tunes, good company, and endless curiosity.
Singing along with the radio, and letting the road be my guide.🎤🎶🎵
Lost in the beauty of the journey on this epic road trip.
Every road tells a story; I'm writing mine with each mile.
Happiness is a road trip with no GPS and no plans.
On the road again, and it feels like a slice of heaven.
The best travel stories are made on the open road, between pit stops and playlists. 🚗⛽️🎶🎵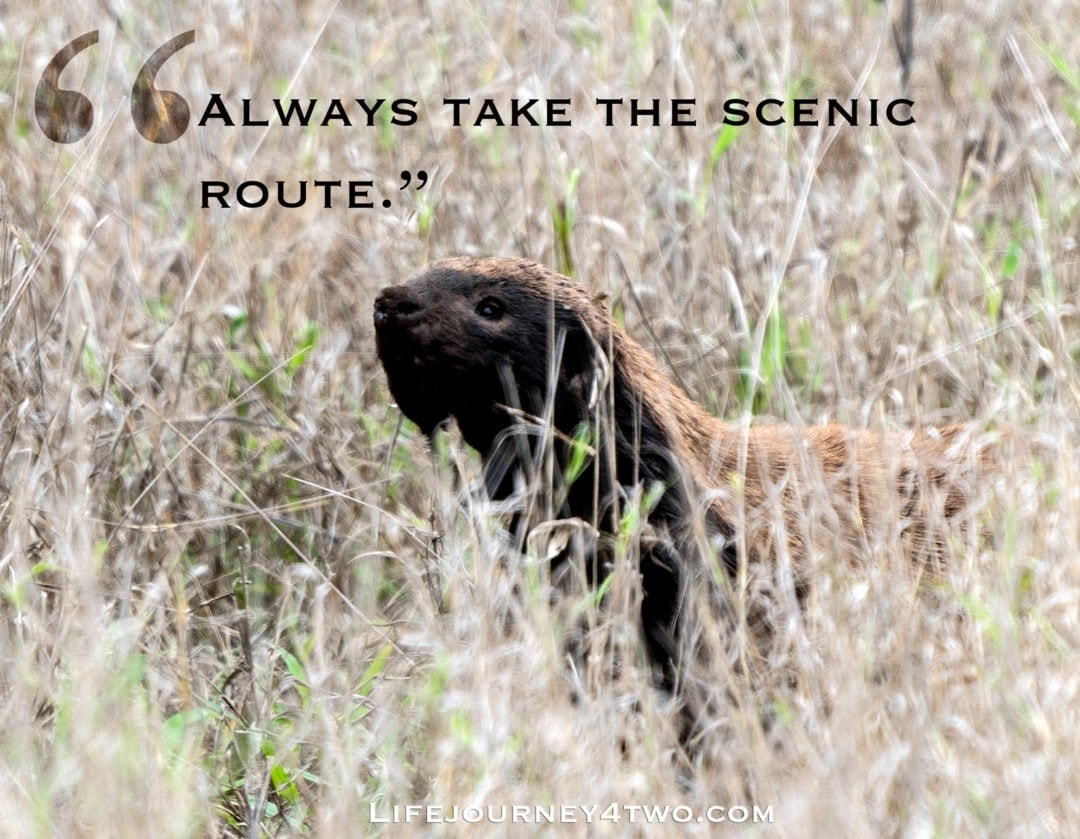 🤣 Funny Road Trip Captions for Instagram
My car's ideal road trip snack? A little 'traffic jam'. 🚙🚗🚙🚗🚙🚗
Four wheels, a tank of gas, and endless opportunities to take wrong turns.
Road trip tip: always carry an umbrella – you never know when it might rain snacks.☂️🥨
When life gives you traffic, turn up the music and pretend you're in a dance party. 🎶💃🕺
My car's favourite genre? Auto-biography, especially on road trips. 🤣
Road trips are all about the journey – and arguing over whether to stop at the next roadside attraction. 😜
My car's mood on a road trip? Fuel-ish. ⛽️🤣
Road trip rule #2: The driver gets to choose the music unless they start singing along.🙄🎤🎼
My car's philosophy: 'Keep calm and drive on.'
Adventure is out there, and so are the potential wrong turns. 🗺 🚧
Road trips: Where getting lost is just another way of saying 'exploring.' 🗺😵‍💫
My car's autobiography: 'Adventures of a Four-Wheeled Wanderer.' 📖 🚙
Road trip reality: Packing too many shoes and not enough snacks.🥨🧁🍕
If my car could talk, it would probably ask for more road trips and less car washes.😜
Road trips: Because the journey is just as important as the destination… or so I've heard.
Singing along to songs I don't know the lyrics to – the true essence of road trips. 🎤🎶🎵
The map says 'Turn right,' but my heart says 'Go wherever there's good food.' 🗺 🍕
My car is my best travel buddy – it doesn't complain about my singing or snack choices.
My car's navigation style: 'Turn left whenever possible, unless snacks are involved.'🤣
Road trip rule: If the music is good, there's no such thing as a wrong turn.
Road trip essential: Good tunes, good vibes, and a serious lack of plans.
Road trips are like a box of chocolates – you never know what rest stop you'll get.🤣
My car: Where conversations get deep, snacks get devoured, and adventures unfold.
Road trips: The only time 'getting lost' is a good thing.
My car is basically a moving snack dispenser on road trips.
Road trip wisdom: When in doubt, just keep driving. 🙄 🚗
My car's navigation system: Steering wheel in hand, heart set on adventure.🚙 💙
Road trips: Making memories, one rest stop at a time.
My car doesn't judge me for the amount of snacks I pack for a road trip. 🥨🧁🍕😜
Road trip philosophy: The longer the journey, the more pit stops for snacks.
Adventure is calling, and it's telling me to take the next exit for a spontaneous road trip.
My car knows more about my singing skills than anyone else – road trip confessions! 🎤🎶🎵😜
On the road again – because turning back to grab my forgotten phone is an adventure too.
Road Trip Quotes & Captions… That's a Wrap
We hope you've enjoyed this post with quotes about road trips and journeys, thoughtfully sprinkled with our own travel photos, and our short and snappy road trip captions.
Life on the road is certainly filled with ups and downs. Make the journey with a smile and embrace the adventures and surprises along the way.
Enjoy your next road trip and happy travels 🙂
---
READ MORE:
PLANNING YOUR TRAVELS?
These are some of the travel resources we use when planning our trips.
For a more thorough list visit our Travel Resources page here.