The dream of travelling around the world on a budget often seems elusive, yet it's far from impossible. The key lies in mastering the art of travelling cheaply, a skill that's golden in making those wanderlust dreams a reality.
From knowing the best time to buy international flights to choosing cheap holidays, savvy strategies can stretch your travel money further.
We've been on the road since 2017, and when we set off on our adventures, we thought we'd last for a year. But, by using our travel budgeting skills and always looking for the cheapest way to travel, we are still on that travel adventure.
In this article, we unravel 13 ways to afford travel in 2024, providing a passport to adventure for those keen on travelling on a budget.
💡Our top tip for cheap travel –TrustedHousesitters – free accommodation in return for looking after pets and home. Take a look and use our 25% off discount code at checkout: LIFEJOURNEY25
How Can I Travel Cheaply? A Summary of Budget Travel Tips
Dream of globe-trotting without burning a hole in your pocket?
Embarking on cheap holidays or aiming to travel around the world on a budget often boils down to savvy planning and cost-effective choices.
Here's a snapshot of budget travel tips to journey cheaper and smarter:
But guess what we won't tell you in this post.
That you can travel for FREE.
Although some travel blogs lure you in with this guise. This isn't true.
You are always going to need some money, but we can help you with ideas and tips on budget travel —how to travel cheaply and how to save money while travelling.
JUMP AHEAD HERE: Never mind the chit-chat — take me straight to the tips on traveling cheaply
Isn't Travel for the Rich?
When I was young, my family took the same holiday every year to a caravan park that was about a 40-minute drive away.
It was a great adventure as a child, but going to the same place year after year wasn't particularly inspiring.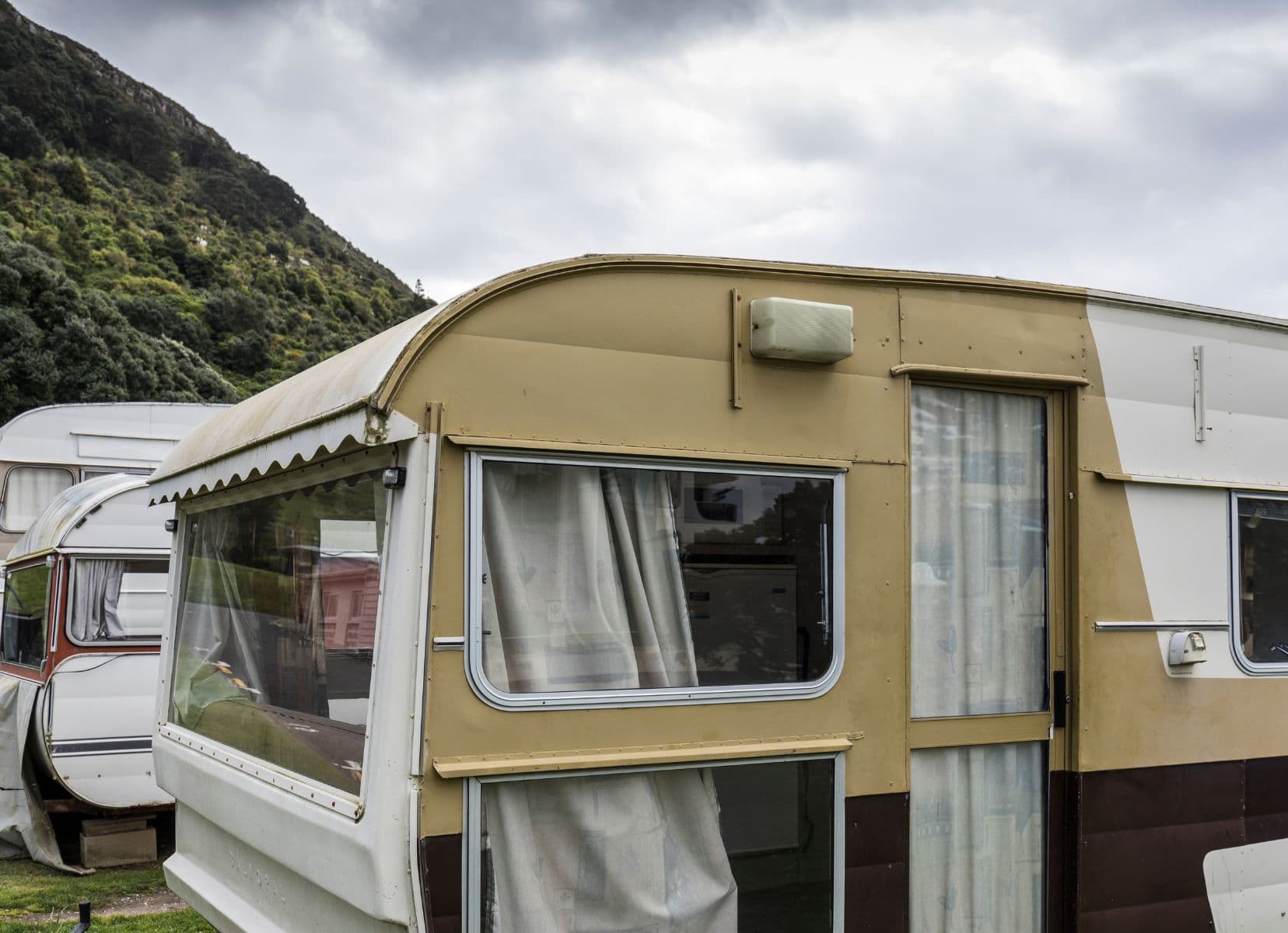 I grew up thinking that the world of real travel wasn't accessible to someone like me. It was something only the wealthy could afford to do.
To be fair, that was some years ago, and travel was not as accessible as it is today. In the modern internet age, we are bombarded with special travel deals and last-minute offers to attract our attention.
You only have to look up one flight or visit an accommodation website, and suddenly, you find ads popping up everywhere online trying to persuade you to take a look at all the offers. Am I right?
Travel, however, can still work out expensive. Therefore, knowing the tips and tricks to ensure you travel cheaply saves you a stack of money.
We are trying to travel as cheaply as possible, and below, we share our best tips on how to make this possible.
So let's get started!
Travelling Cheaply: Unveiling Budget-friendly Secrets for 2024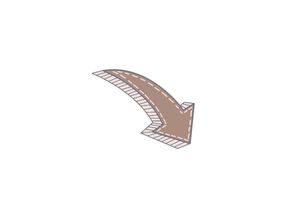 1. Housesit — FREE Accommodation
We'll start off with the one thing that has saved us thousands of dollars while travelling — housesitting. There are people all over the world offering you free accommodation.
All you have to do is to look after their homes and pets while they are away.
We have been using one of the biggest and most organised house-sitting agencies, TrustedHousesitters, for over five years. In that time, we have saved over $80,000 in accommodation fees.
Firstly, we are flabbergasted that more people haven't heard of this. And secondly, that more people aren't doing this. Granted, it is easier to house-sit if you travel as a couple or single. It's not so easy if you have kids or travel with your own pets.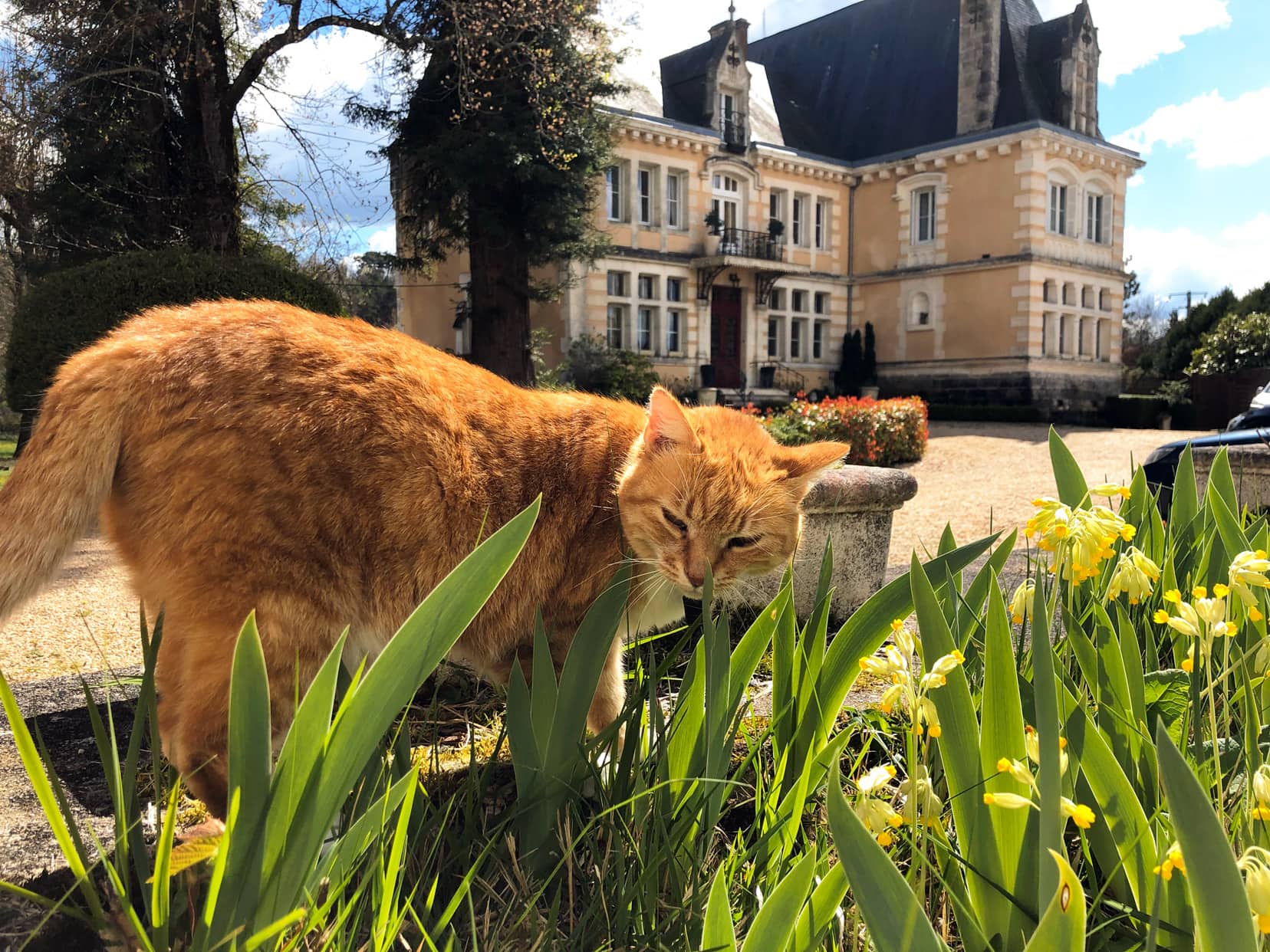 🐾 Sign up today for Vacation Pet Sitting,
and you will make the minimal annual signup fee back on your first house sit!
Use our Discount Code: LIFEJOURNEY for 25% off
2. How to Find the Cheapest Flights
Finding the best flight deals can save a considerable amount of money, so it pays to do your research carefully.
In fact, if you are flexible, rather than choosing your destination first and then looking for flights, if you want to travel on a budget, research cheap flights to various locations and THEN choose your destination.
These are the top things to consider when looking at booking a flight.
Check the fare difference for various days of the week. Prices are often cheaper midweek, and increase come Friday and weekends.
Many airlines and flight search engines, such as Skyscanner, now show the prices for a whole calendar month.
This makes finding cheaper flights much easier – they have also recently created the Savings Generator Tool – another way to help you find cheap flights.


Booking a flight many months in advance can save you money. Flight fares tend to increase the nearer the booking time, so planning ahead can save money.


Choose an airline that offers travellers fee-free flight changes or cancellations if possible.


Take a look at travelling to your destination in an indirect way. Sometimes, a flight to a lesser-known airport and then hiring a car or taking a bus may work out cheaper than choosing a direct flight.


If you have time before you need to book, set up a price alert on flights you are interested in. You then receive a notification of any flight fare changes.


Late-night and red-eye flights are often cheaper.
✈️ Find Great Deals by comparing prices on Skyscanner here
3. Ways to Save on Flight Baggage Fees
While we are on the topic of flights, let's not forget the bugbear of baggage fees.
Baggage fees are bad enough. Navigating various airlines' weight allowances, dimensions and how many pieces of luggage you can have can be a minefield. Excess baggage fees, however, add a whole other dimension and possible cost blowout.
Excess fees can add a huge chunk to your flight costs. And that's the last thing you want to happen when you've spent time finding that great flight deal.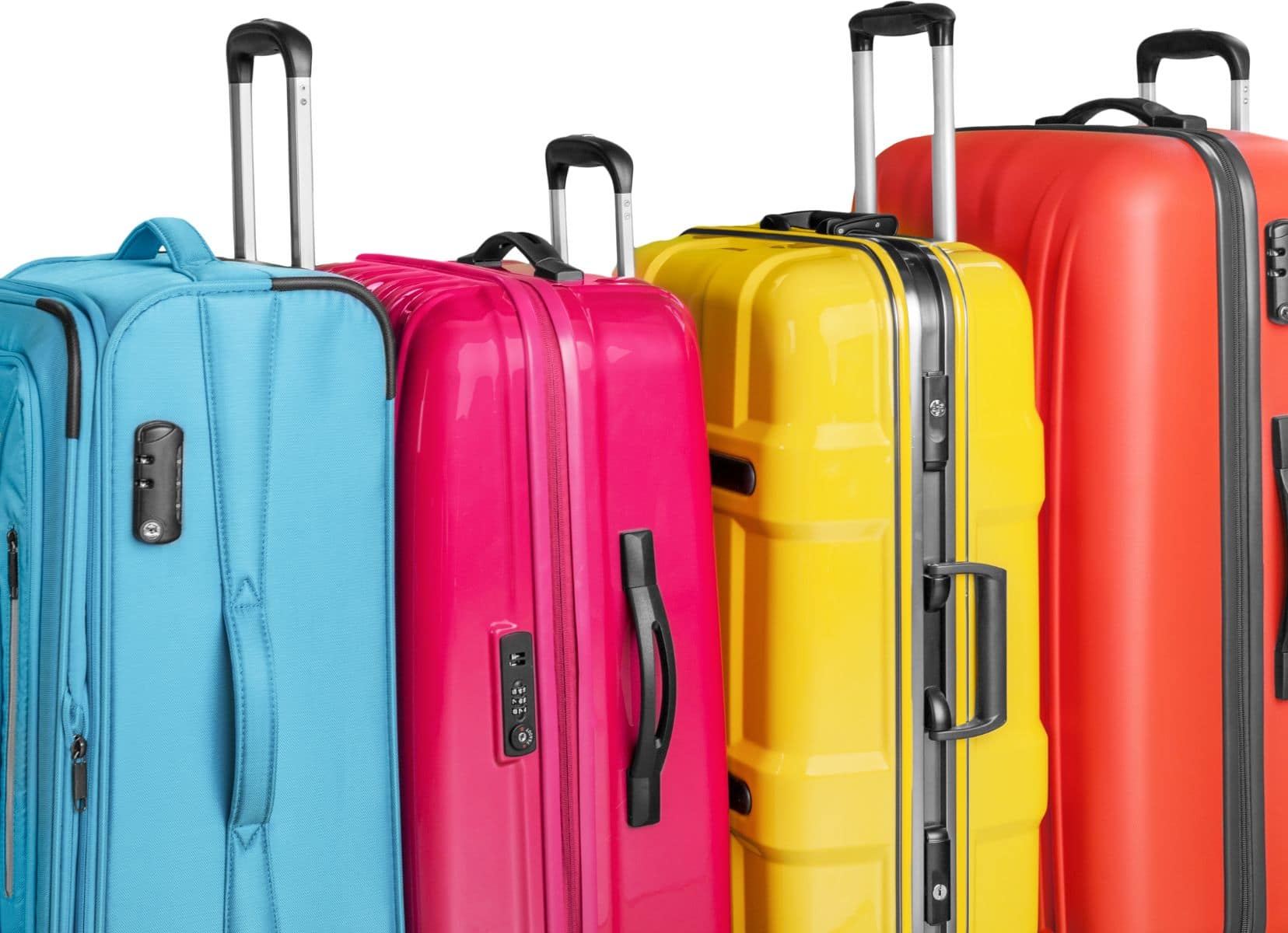 Firstly, travelling light is the best option. With just carry-on baggage, your costs are less, and you also get through airport terminals much more quickly.
Always check the acceptable dimensions and weight of your airline luggage. Unfortunately, some airlines are not at all flexible when it comes to this, stinging many customers with excess baggage costs at check-in. Cheaper, domestic flight operators are generally particularly strict in relation to this.
If you have any heavy items of clothing that are pushing you over the limit, wear them instead. The airlines can't yet weigh you before you board the aircraft! You can also stuff your pockets with heavy items to save on that weight allowance.
These are our top tips for ensuring flight baggage costs don't stop you from travelling cheaply:
Choose lightweight luggage.

Weigh your bags with a portable luggage scale before heading to the airport.

If you know you will have excess baggage, pay for it online before arriving at the airport because you can often save up to about 50% by paying beforehand.

Depending on where you are travelling and for how long, consider buying shampoo, etc. at your destination; it may be cheaper than paying for extra weight.
4. Travel in Off-Peak or Shoulder Seasons
When you travel in the peak season, airfares and accommodation prices are much higher due to plenty of demand. Not only will the costs be higher but there will also be more crowds, so bear this in mind. Taking a trip in the off-season and even shoulder season is just one of the best ways to travel cheaply.
These are popular travel times that affect prices:
School Holidays
Summer Holidays
Christmas
Ski seasons in areas that have snow
5. Buy Travel Insurance (This can save you heaps in the long run.)
Travel Insurance is one thing that we never travel without.
Yes, it's an expense that you might think you can do without. But trust me, in the long run, having travel insurance can save you thousands of dollars. It also takes a huge stressor from situations where your travels don't go exactly as planned.
We detail all the reasons why we have travel insurance and the travel insurance we recommend for those on a travel budget like us in this article: Why we Never Leave Home Without Travel Insurance.
World Nomads
offers simple and flexible travel insurance. Buy at home or while traveling and claim online from anywhere in the world.
🧳🚑 We are really happy with them and use them for our own travel insurance — Grab a quote from them here
6. Limit Expenses by Avoiding Popular Destinations
While travelling on a budget, you don't want to pick those places that are really well-known tourist hot spots because prices are going to be higher.
If you do want to visit these places, look at the accommodation and travel costs at nearby destinations that aren't as well-known and consider staying there.
If you are hiring a car it might be worth staying out of town where accommodation is cheaper and doing day trips to those more expensive locations.
🚘 Hiring a Car? We recommend DiscoverCars.
WHY?
They were winners of the World's Best Car Rental Booking Website 2022.
They find the best deal from over 500 rental companies.
They have a Price Match Guarantee.
4.5 Rating on Trustpilot
Excellent Customer Service
Free Cancellation
You can nearly always find other options to the more popular and expensive destinations. For example, we went skiing in Bettmeralp, in the Swiss Alps, which was a fraction of the cost of the popular slopes of Verbier or Saint Moritz.
Consider others that are just as good but without all the hype. Instead of a beach holiday on a Greek Island or in Italy, try their neighbour Albania, which has stunning beaches on the Albanian Riviera.
Most of the time, off-the-beaten-track destinations are not only cheaper but more exciting. This is because they are less commercialised, they're not too busy, and locals are often friendlier because they aren't touristed out.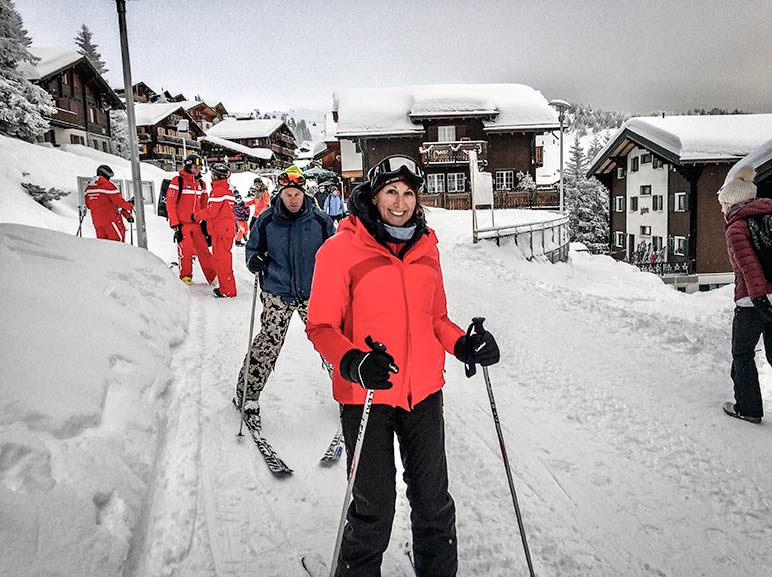 7. Opt for Out-of-Town Accommodation to Save Money
Inner city accommodation is almost always more expensive. Often this is because you are within walking distance of many of the city's sights and therefore it is more convenient.
If you want to travel cheaply though, staying out of town and using public transport, walking or cycling into the city centre can be more cost-effective.
On Booking.com, you can use the map option, which brings all the available accommodation options up around your destination. This makes finding great bargains in hotels or B&Bs in the outer suburbs easier.
🛏 We love using Booking.com because many options include free cancellation, saving you money if your plans change. ⭐️ Search for your accommodation deals here ⭐️
You will also likely find cheaper restaurants and cafes in these outer suburbs. Most locals are more than happy to point you in the direction of their favourite local bar or restaurant.
8. How to Save Money on Food When Travelling
This section gives you ideas on how to save money on food when travelling.
1. Prepare Your Own Food
Preparing your own food is a huge money saver.

Even if you don't have access to cooking facilities, you can still make sandwiches, salads, and buy fresh fruit. Many supermarkets, especially throughout Europe, even sell cheap hot options in their Deli sections.

2. Shop at Cheaper Supermarkets or Local Markets
Research the cheaper supermarkets to use in the country you are going to. Also, find out if there are any local markets you could visit to stock up on fruit and veg and any local specialities.

3. Book Accommodation with Breakfast
Another way to ensure you travel cheaply is to book accommodation that includes breakfast. That way, you can fill up in the morning and eat less at lunch. You may even be able to take some fresh fruit or make up a sandwich for later.
This is what we did when we road-tripped around Iceland because eating out and the price of food there was really expensive. In fact, we pretty much lived on bread and cheese for the whole two weeks! We didn't say travelling cheaply was always fun;)
4. Try Local Street Food
Trying local street food gives you a taste of local cuisine and is usually a fraction of the cost you'll pay in cafes and restaurants.
A word of warning, though, if you are in a country where you can't drink the water, avoid anything that may not be cooked thoroughly or that may have been washed in the water, like salads and raw foods.
5. Filter Water
If you are travelling to a country where you can't drink the local water, take a water bottle with a filter. Not only will you be helping the world's plastic reduction by not buying bottled water, but you'll also save money.
We use our Water-To-Go drink bottles with filters that can be used to drink water from lakes, waterfalls and tap water.
🛒 GET 15% OFF TODAY with our special code: LJFT15 (all Water-to-Go products)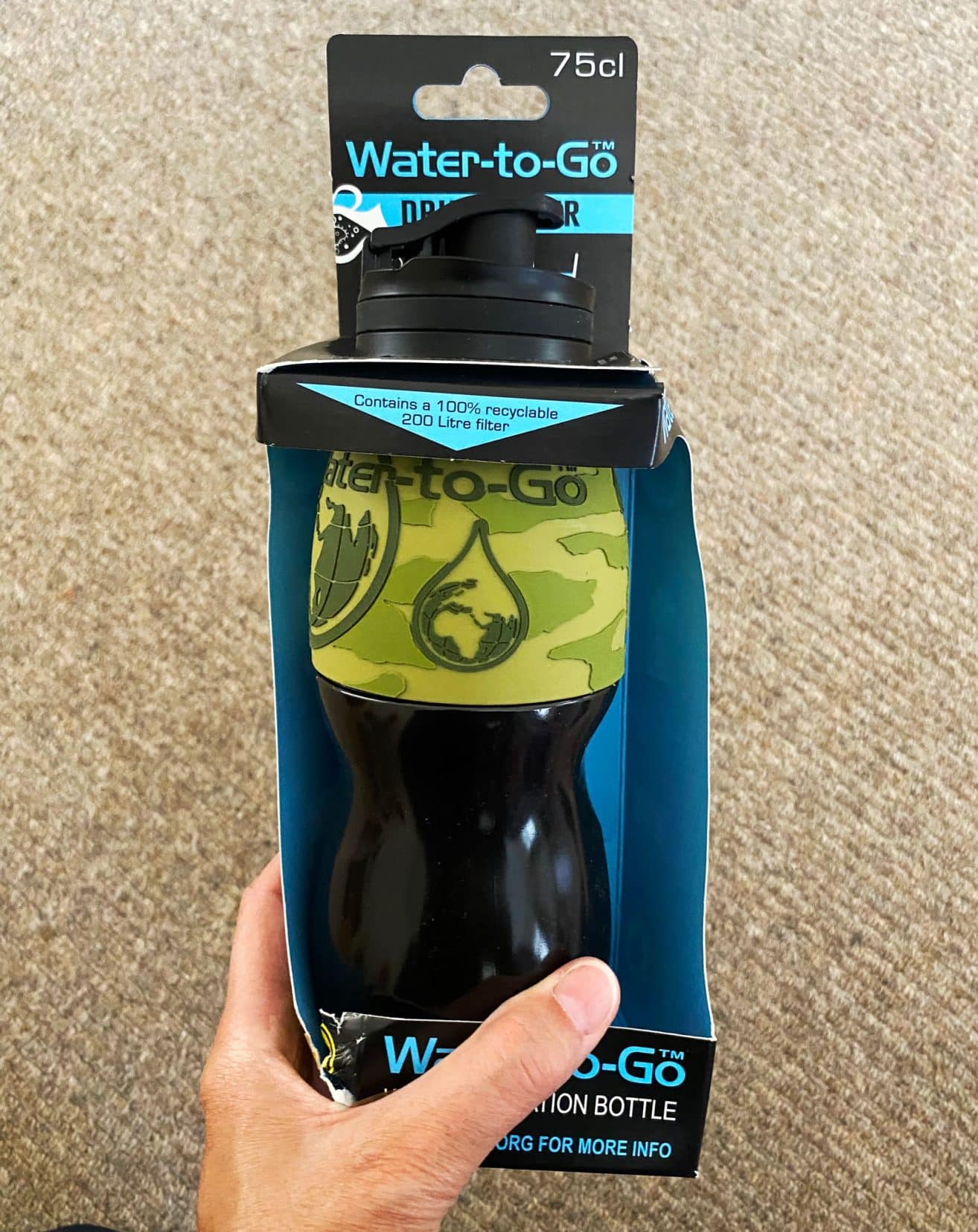 9. Choose Your Mode of Transport Carefully
Our normal mode of travel is by road trip, and we've done that in many different ways depending on the circumstances.
They include: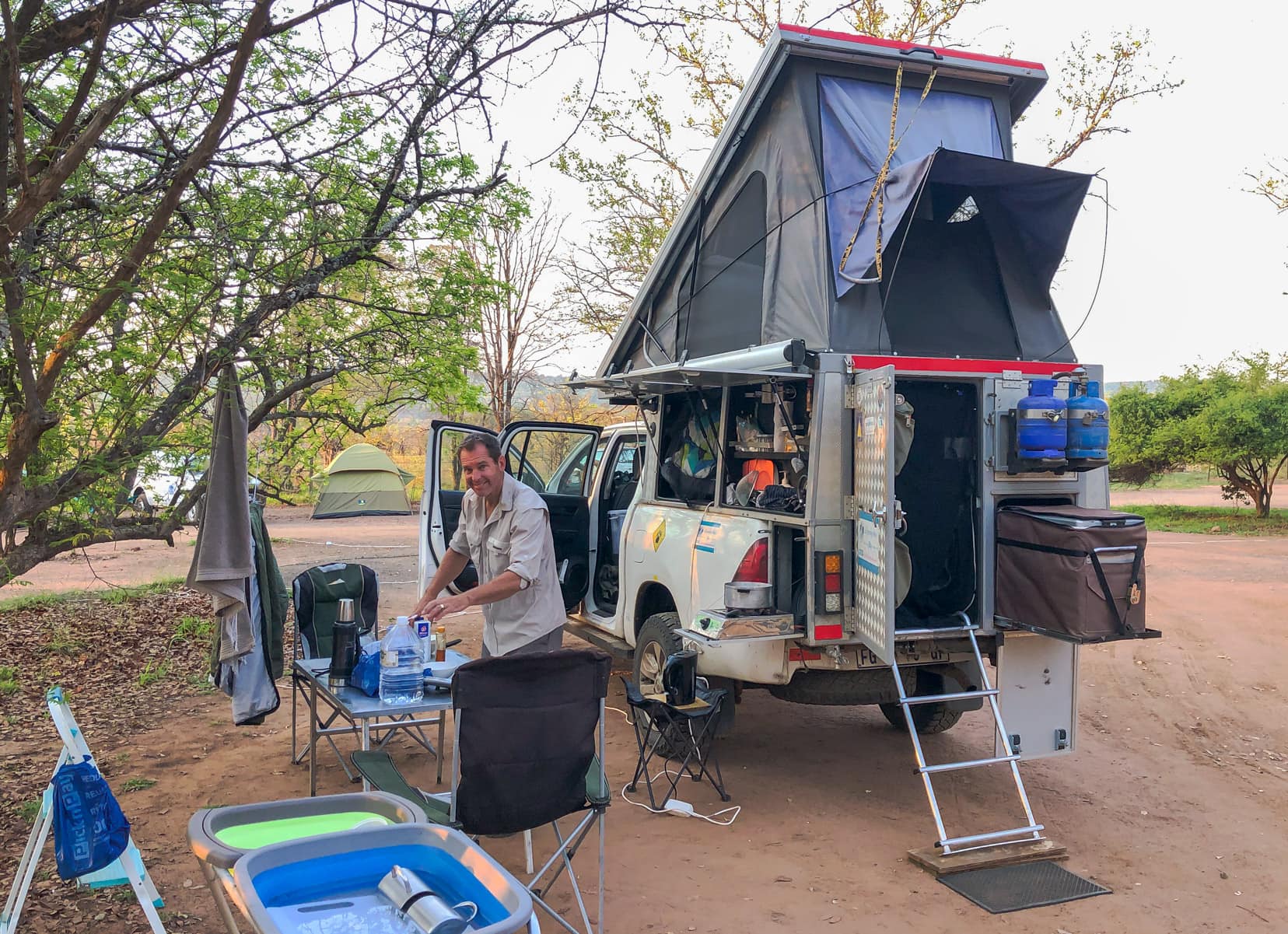 The type of transport you choose will depend on the length of your travels and your travel budget.
If you are going to be travelling around a country, it may work out more convenient and cheaper to hire a motorhome or camper.
Thinking of Hiring a Camper or Motorhome?
We recommend using Motorhome Republic to find you the best deal.
They do all the hard work and are available 24/7 to help you.
We used them when renting for 12 months in Europe and not only was the customer service excellent but they were able to find us better offers than when we approached the companies ourselves.
Alternatively, hiring a car and booking your accommodation may be easier if you are in a country where your money goes further.
It might also be worth searching online to Find the Best RV Rental Specials
with RV Share — where you rent an RV or camper directly from locals.
If you are in a country for any length of time, it might also be worth buying your vehicle and selling it again at the end of your travels. This can be tricky, though, as in some countries, you need to be a resident, so hiring may be your only option.
Of course, walking is the cheapest way to get from A to B. Rather than catching a taxi or public transport – why not walk the 5km to town? The experience is much more immersive. You're keeping fit and travelling for free.
Another option that is trending is using a company like BlaBlaCar to find a carpool option.
10. Buy a Local SIM to Limit Travel Costs
Data roaming can soon mount up; in today's world, it's a pain when you haven't internet. Navigating your way around a new city, let alone a new country can become very daunting when you lose connection with the internet's universe of wisdom.
Life without Google Maps can throw me into a tailspin, let alone all the other things I use my phone for. Losing contact with our loved ones — I tend to use Whats App and Facebook messenger for almost all my communication— is just a no-no while we're travelling.
Therefore, having an affordable internet connection is a must. Most countries allow you to buy a local sim and prepay for a data plan.
11. Find Free Things to do
When planning our road trips, we often look for photographic opportunities, spectacular scenery, amazing viewpoints and our favourite wildlife spotting opportunities. Most of these are free.
We occasionally need to pay entrance fees, such as some of the Scottish Castles we visited, but on the whole, most of our travels involve very little in the way of activity costs.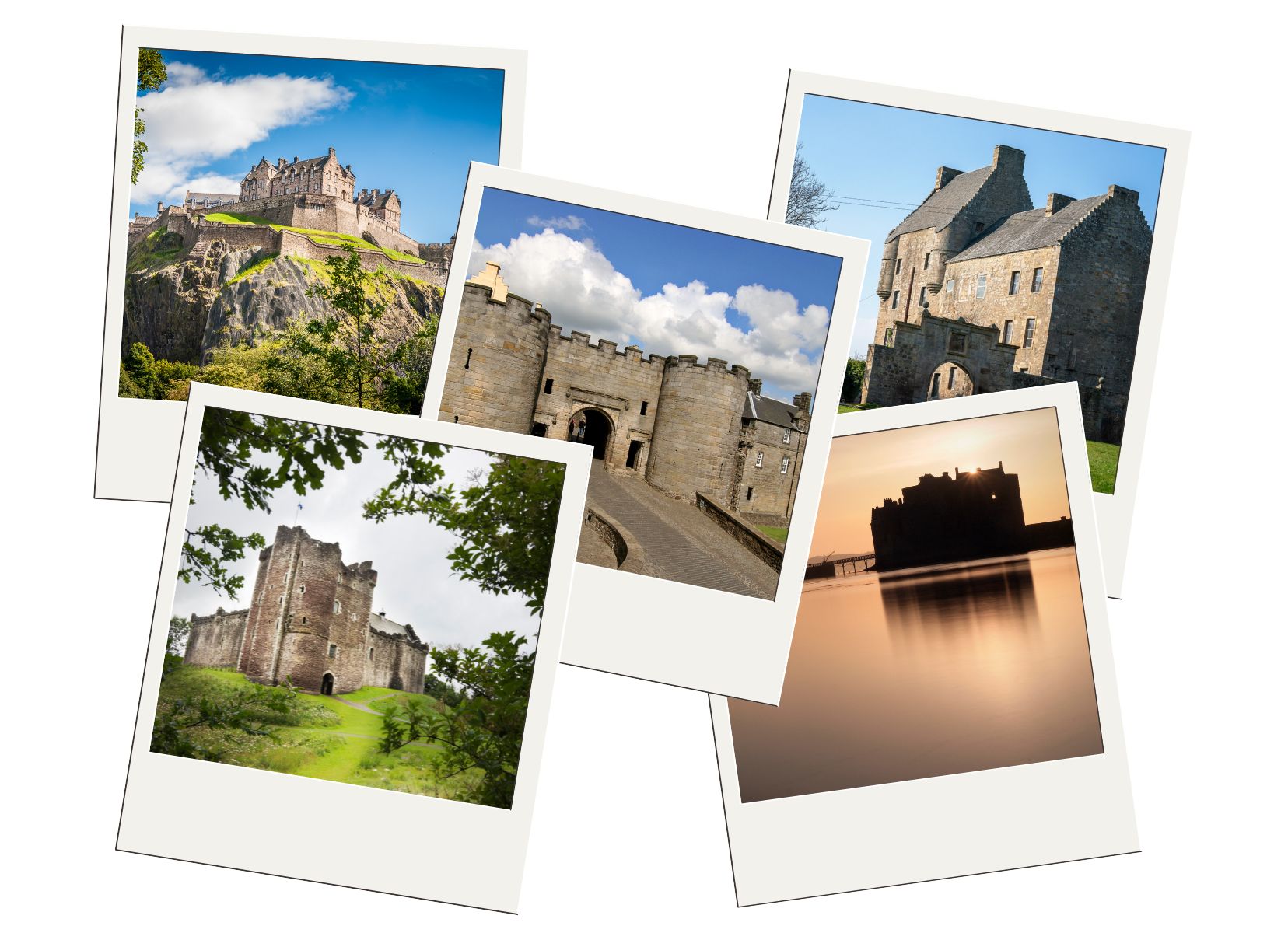 Local tourist information centres will be happy to help you find all the great, free things to do in their area. Also, many cities have saver cards that will enable you to get free or discounted admission to attractions. It's worth checking these out if you plan to visit lots of paid activities.
When we travelled through Europe, we would often take a free walking tour of a city. On these walking tours, a local guide takes you around, and you are free to give as much or as little as you like. We always give something, but these work out cheaper than organised city tours.
It's also a great opportunity to learn more about the local culture and pick the guide's brains for cheap eateries or fun things to do or see that perhaps only locals know about.
12. Get a Travel Card to Save on Transaction Fees
Some banks offer free international withdrawals from certain bank partners abroad, but many banks and financial institutions now offer travel cards to make things easier. These can be loaded with varying currencies, so you can use local currency and save on transaction fees.
Also, pay attention to the exchange rates for different countries. Your dollar will go further in some countries depending on their economic state. If you have some time before you travel, keep an eye on the exchange rate and buy your local currency when it is trending higher.
Be careful about using your credit card overseas, as many banks charge foreign transaction fees, which can soon mount up.
Change to a bank that doesn't charge them, or use your travel cards instead of credit cards.
13. Work As You Travel to Make it More Affordable
When we first set out on our travel adventure, we planned on volunteering with Workaway — where you work on average 5 hours, five days a week and generally have free board and meals. We paid for an annual membership (about $60 USD) and were very excited about all the opportunities around the world.
However, we haven't gone down that path due to finding TrustedHousesitters and Lars being able to pick up some contract work on our travels. It's a great idea and a wonderful way to immerse yourself in local culture and receive free board and food.
Other schemes which are similar include
You might also consider taking a TEFL%20course target="_blank" rel="nofollow noopener" data-lasso-id="8420″>TEFL Course and teaching English around the world or online.
---
To help in your travel planning – download our FREE TRAVEL PLANNER HERE.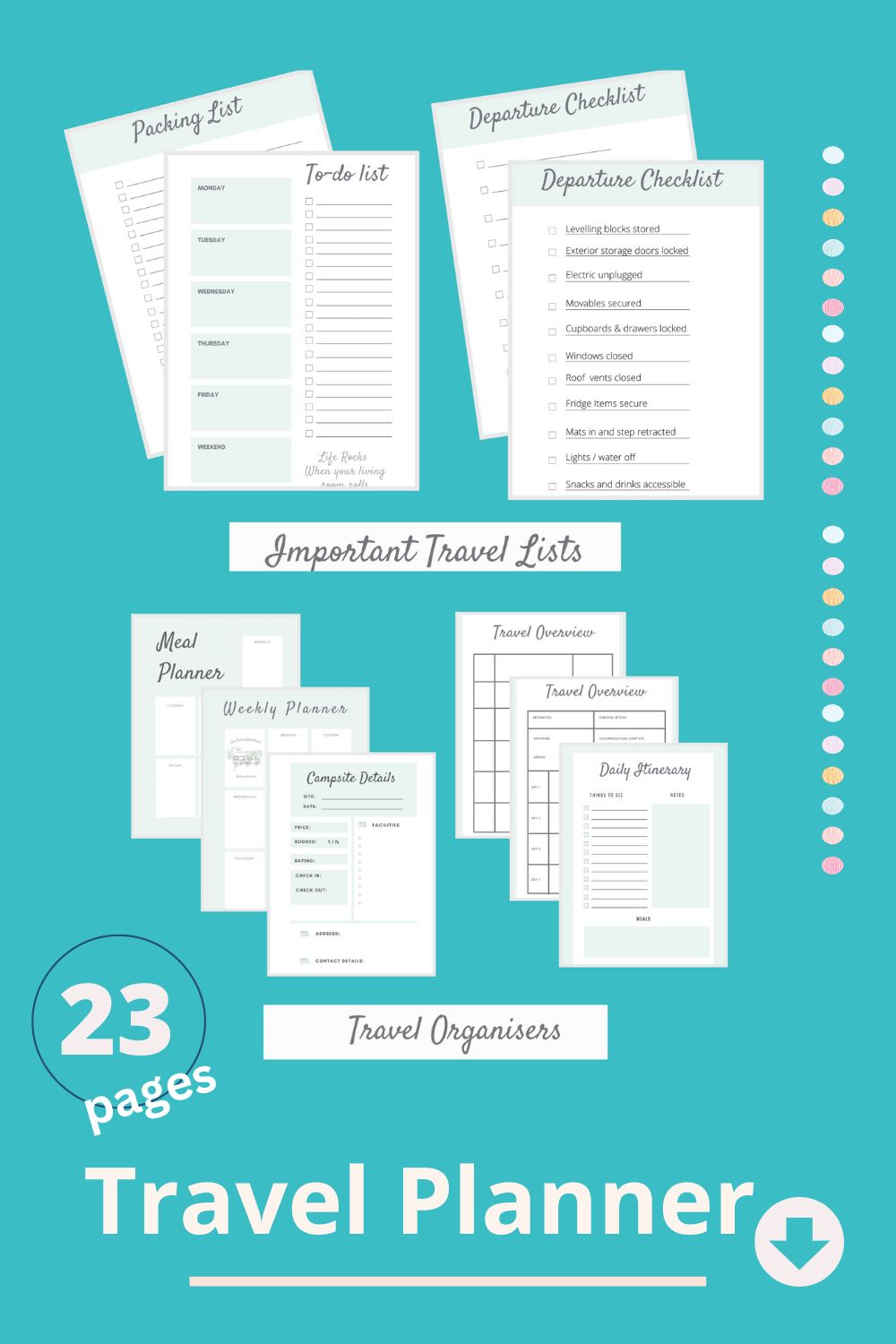 Travelling Cheaply … That's a Wrap
There are so many ways that you can make travel affordable and ensure that you don't break the bank when you head off on a trip. By using these low-cost travelling tips and ideas, you are going to be able to plan to travel affordably.
💡We are now experts at managing our money and travelling cheaply, but if you were to ask us what our top tip would be for cheap travel and what saves us the most money, it would be house-sitting every time.
House sitting has been one of the main ways we have managed to travel cheaper.
We have used TrustedHousesitters to find house sits in a French Village, where we stayed for 9 months when travelling through England and Scotland and when we went back to Australia. We also house-sat in Prince Albert on the edge of the Karoo Desert in South Africa, and that house-sit led us to our amazing experience in Klaserie Nature Reserve.
If you enjoyed this post, consider sharing it with other travel lovers.
Have we missed anything?
Let us know your best travel tips for saving money when travelling. Drop us a line here.
Pin and Save for Later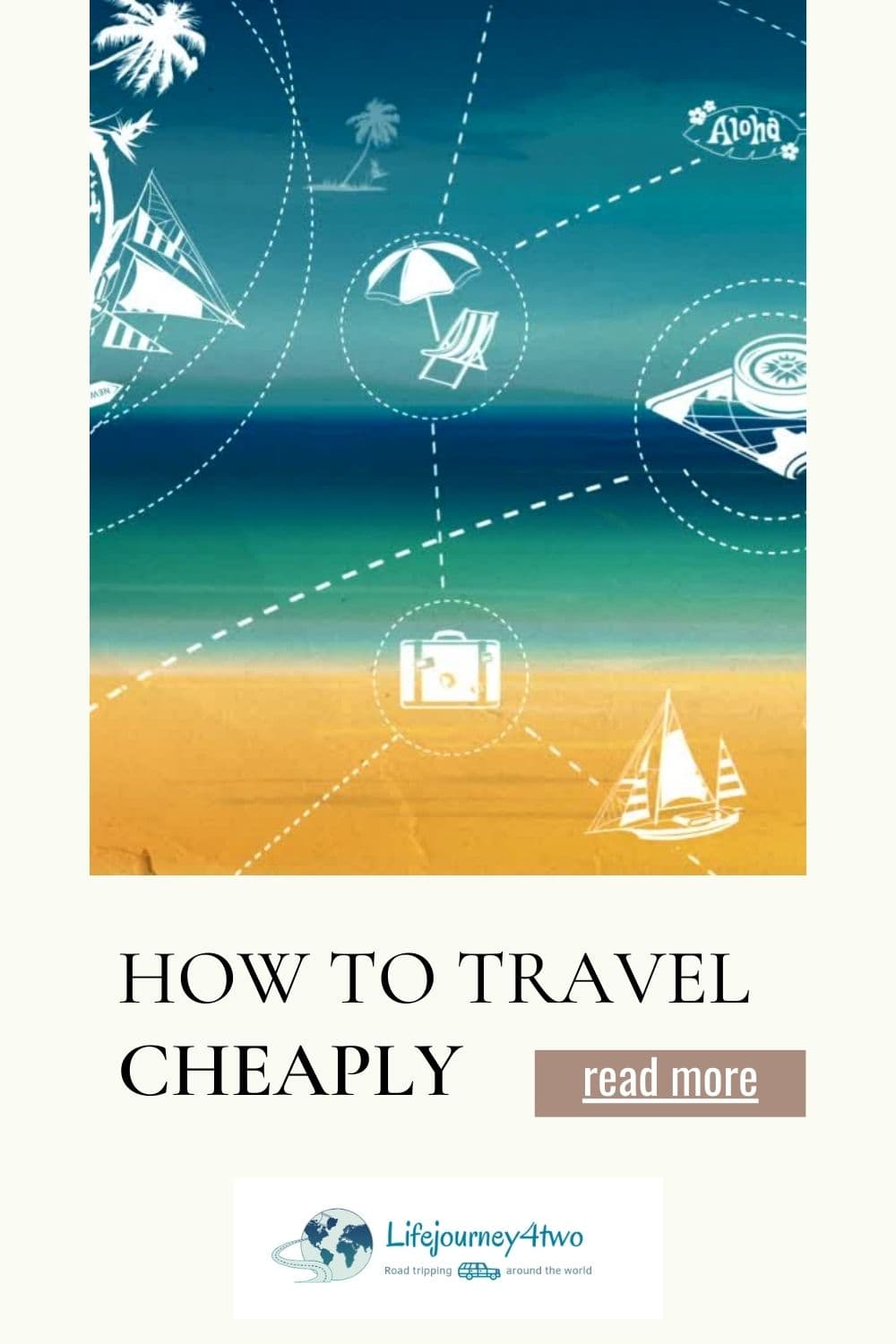 ---
PLANNING YOUR TRAVELS?
These are some of the travel resources we use when planning our trips.
For a more thorough list visit our Travel Resources page here.