What is the Best Time of Year to Visit Orkney?
We visited in mid-May and in our opinion, would suggest that it is the best time of year to visit Orkney. May is usually the sunniest month and historically has the least rainfall. However, it really depends on what you are looking to do and what you would like to experience in Orkney.
As nature lovers, we enjoyed the copious amount of spring flowers on the road verges and watching Orkney coming to life with baby lambs scattered throughout the mainland. This, combined with the arrival of migratory seabirds to Orkney's clifftops, made it a very special time to visit.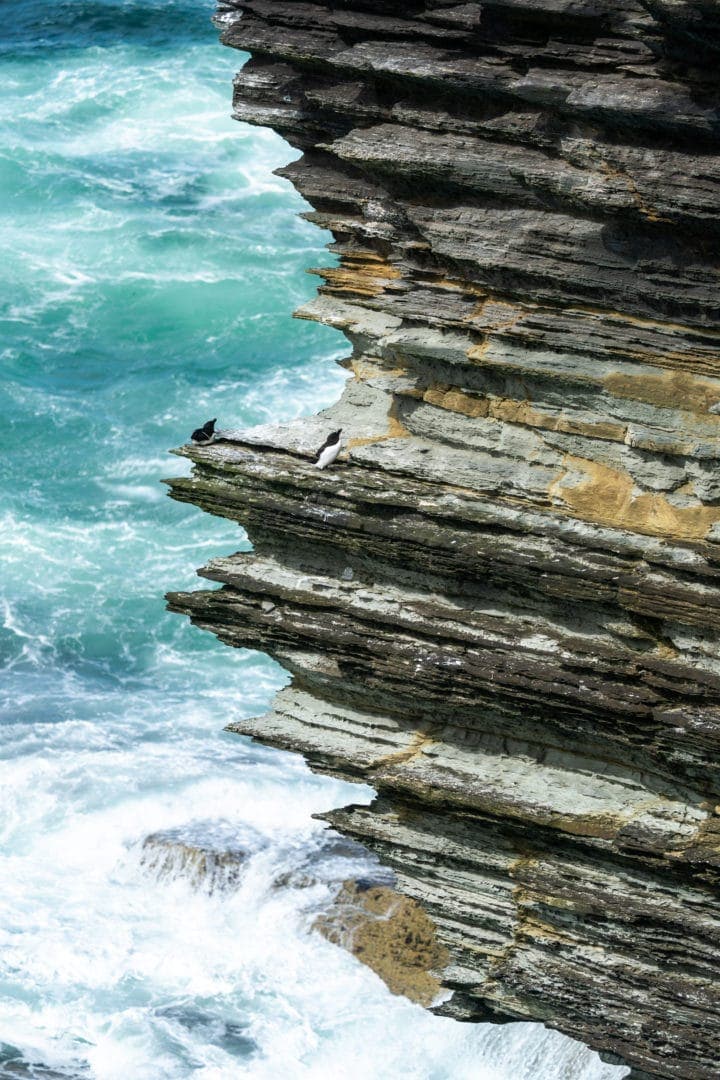 However, you may be chasing the winter Northern lights, love the colours of the heather across the moors in Summer, or want to catch a glimpse of Orkney's seal pups in Autumn. Whichever season you decide to visit Orkney, there will always be something to wonder at.
Below we've set out information on Orkney through the seasons. This guide will help you decide the best time for you to visit and what to expect.
READ MORE: If you are visiting Orkney, then also check out our Orkney Itinerary and our Visiting Orkney Travel Guide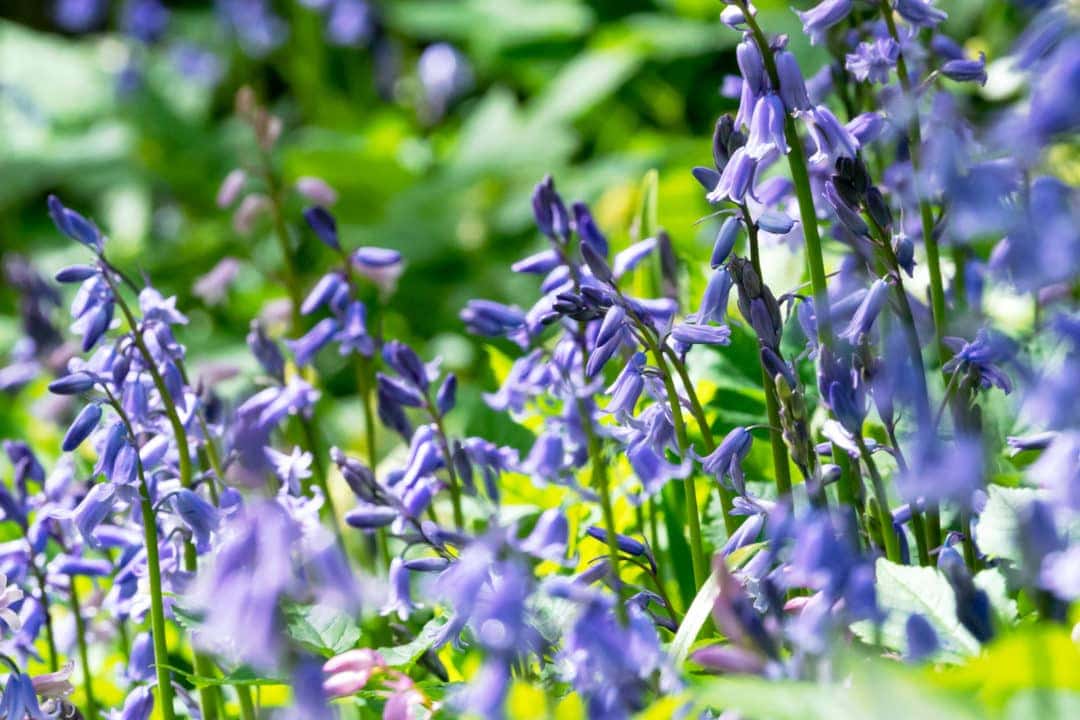 Orkney in Spring
In April and May spring starts to bring life to the islands. Daffodils and bluebells pop up along verges, and who can resist hundreds of lambs jumping around in the lush Orkney fields.
The weather also starts to warm in spring, though temperatures can never be guaranteed. Days become longer with the sun setting past 9pm.
We visited in mid-May and even found a bluebell wood. A spectacular feat on the island renowned for being rather light on in the tree department.
If you are lucky you may also find the rare Scottish Primrose, Primula Scotica. It only blooms in May and once again in July. This tiny little purple flower is found only in Orkney and in the far north Scotland.
We searched, but luck wasn't on our side.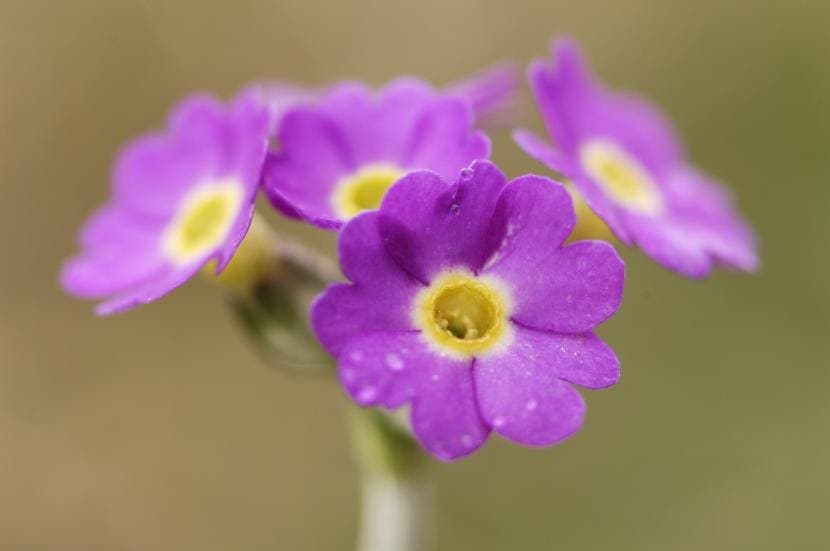 Spring is also the perfect time for spotting seabirds. Marwick Head RSPB Reserve is the largest seabird colony in Orkney.
Many migratory birds return for the breeding season and Orkney's clifftops, crags and stacks are filled with nesting fulmars, guillemots, razorbills and the ever-colourful characters, puffins.
Puffins (known locally as Tammie Norries meaning 'Bashful men'), start to arrive in late April or early May and can be spotted in many clifftop areas, including the cliffs of the tidal island, Brough of Birsay.
Other birds to look out for include the hen harriers and short-eared owls over the Birsay Moors. If you are bird lovers, then also check out the waders at the largest wetland on Orkney, The Loons.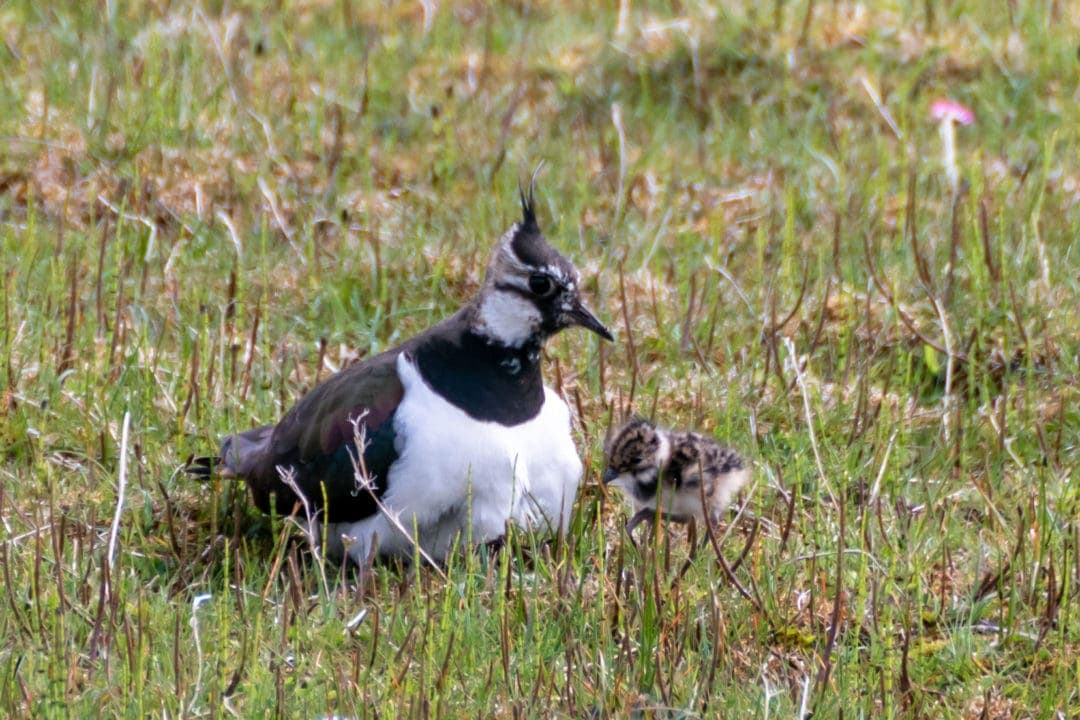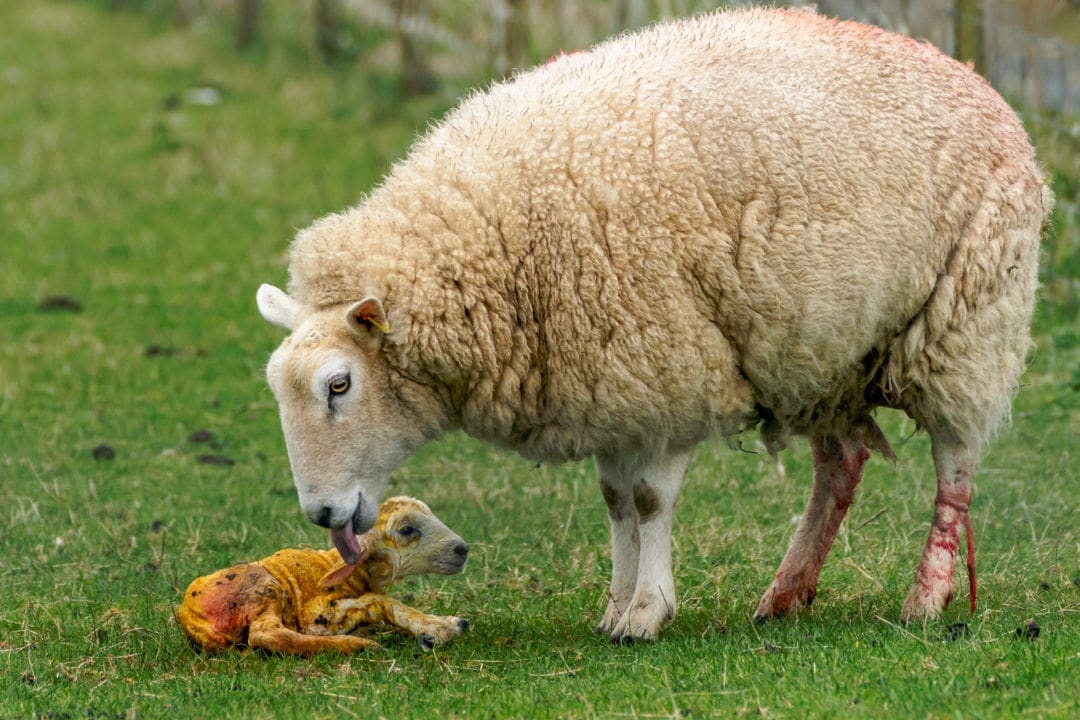 Orkney Festivals in Spring
Orkney Festivals held in May include:
On 17th May Orkney celebrates Norway Constitution Day due to its close ties to Norway. Norse Earls ruled Orkney for over 500 years before it became part of Scotland in 1468.
Orkney in Summer
The warmest temperatures in Orkney are generally from mid-July to late August, with maximum average temperatures reaching 16˚C in August. You also have long daylight hours, with a peak of 18 hours at the summer solstice on the 21st of June. The Orcadians call the long summer days, summer din.
Orkney's cliffs are still full of seabirds in summer, but some begin to leave for warmer climes in August.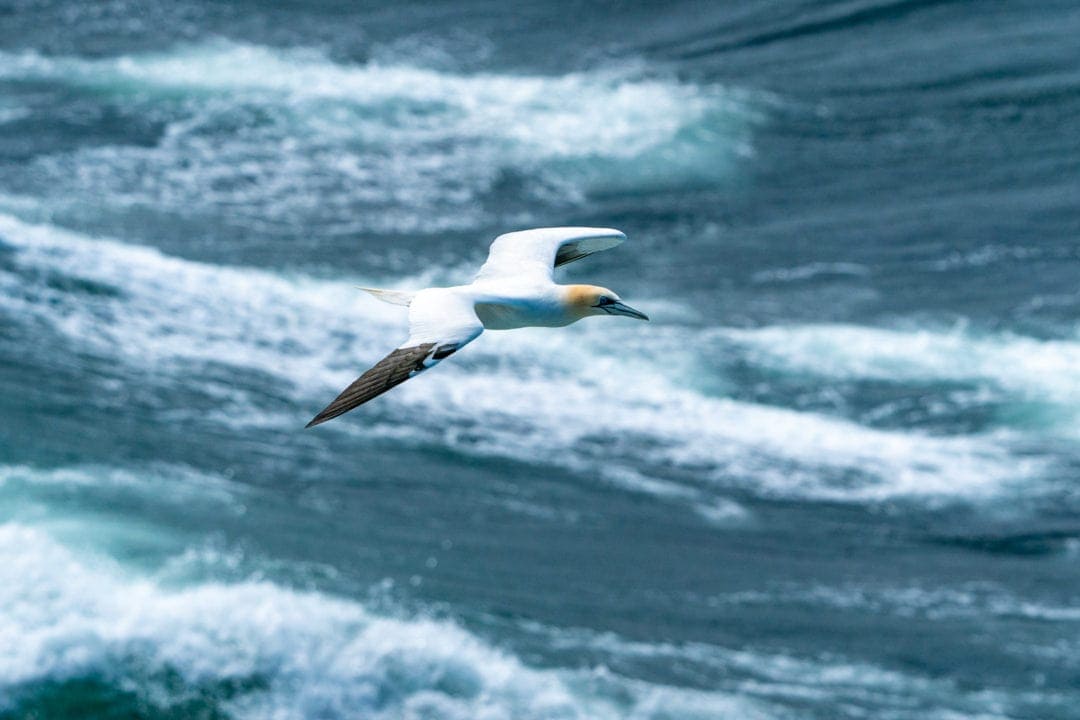 Look out for the rare Scottish primrose. Its second flowering time occurs in July and the flowering heather on the moors in late July and August.
Cruise ship visits will be at their peak in summer. Therefore, you will likely encounter many tourists in Orkney's main attractions, such as Skara Brae, the Standing stones and the Italian Chapel.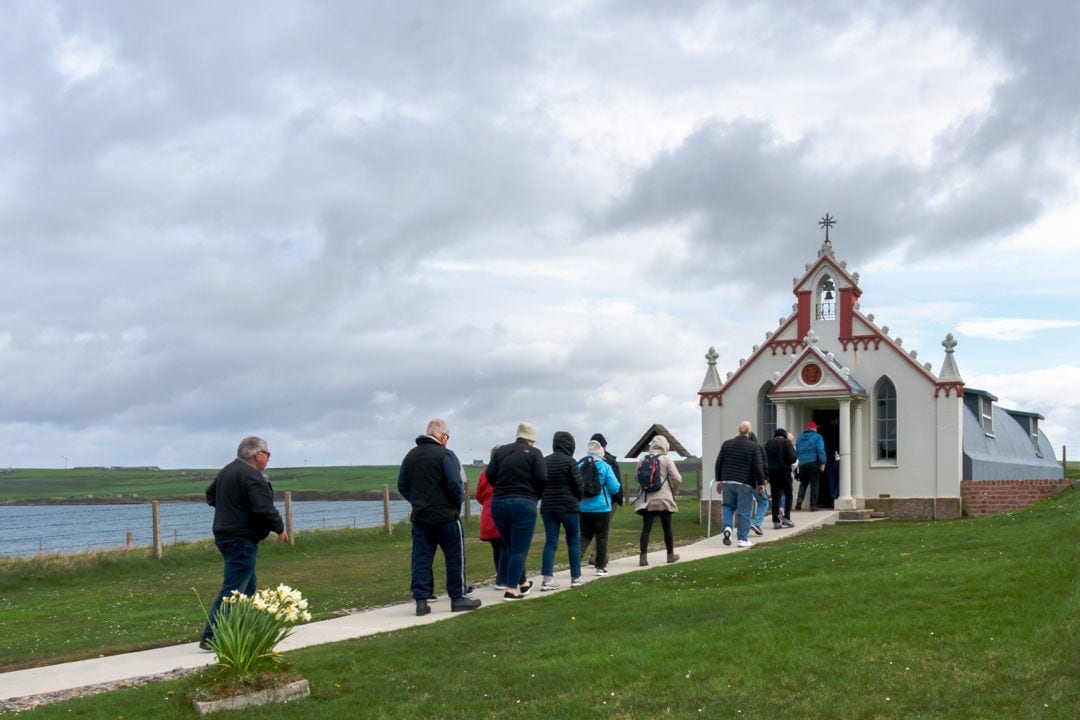 Another pest that will be more likely in August are the midges in Orkney. Midges are small biting insects that swarm in warm weather but don't like strong breezes. It's often windy in Orkney, but do be prepared with insect repellent if you are caught in a midgie swarm.
Festivals in Summer
St. Magnus International Festival — An annual cultural festival with a variety of events including music, theatre, arts, dance, literature, cabaret and folk music, alongside community projects, during Orkney's magical midsummer.
Summer Solstice 21st June — What could be more spiritual than celebrating the Summer Solstice at the site of the neolithic monuments. On the Summer Solstice the sun rises at around 4 am, and sets again at around 10.30 pm; a healthy 18 hours of daylight.

Orkney in Autumn
From September, the chance of seeing the Northern Lights (Aurora Borealis) increases. Additionally, grey seal pups can be seen around the shores in October and November.
The wind starts to pick up and stormy weather creates dramatic scenes around the islands. Moody atmospheres surround the many neolithic monuments and storms create spectacular wave action around the many sea stacks in Orkney.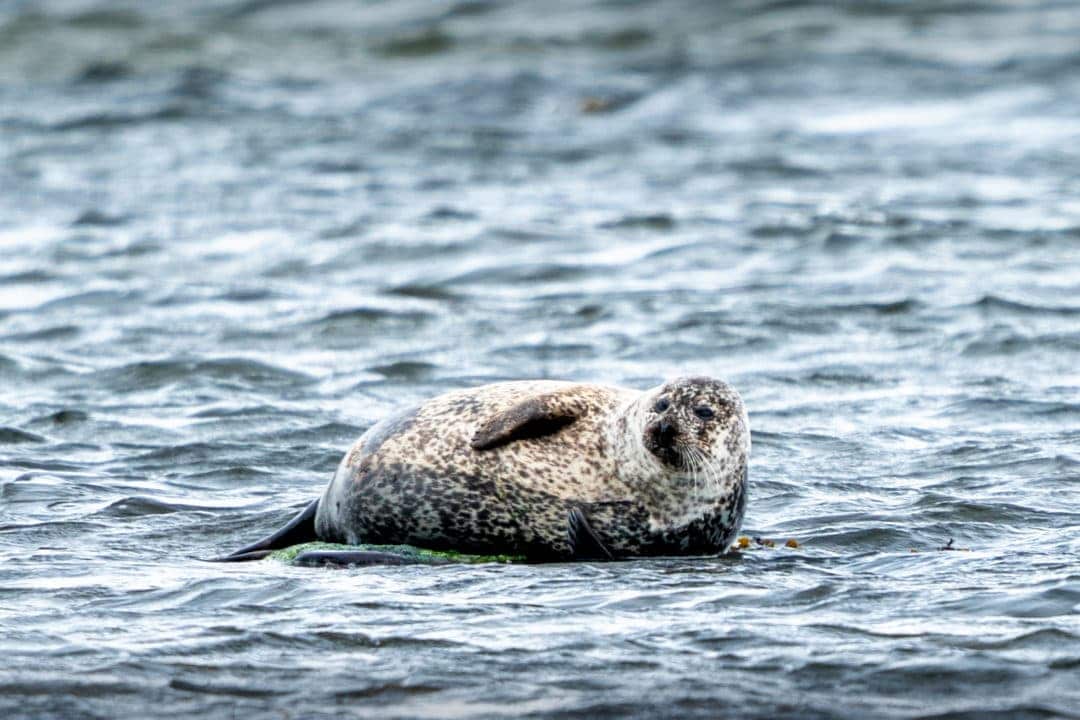 Festivals in Autumn
Orkney in Winter
Some of Orkney's tourist sites close during the winter months, so it is worth checking online whether they are open. Luckily, this time of year sees accommodation prices drop, and you're likely to have the sights of Orkney pretty much to yourself.
The winter weather in Orkney can be very cold and extremely windy. However, from September onwards your chances of catching a glimpse of the Northern lights (or merry dancers as they are called on Orkney), are much higher. 
If you enjoy photography, then the dramatic storms and waves around the coast in winter make for fantastic photography.
If visiting Orkney in winter, keep an eye out for wading birds such as turnstones, purple sandpipers and ringed plovers which roost and feed around the shores of Marwick Head.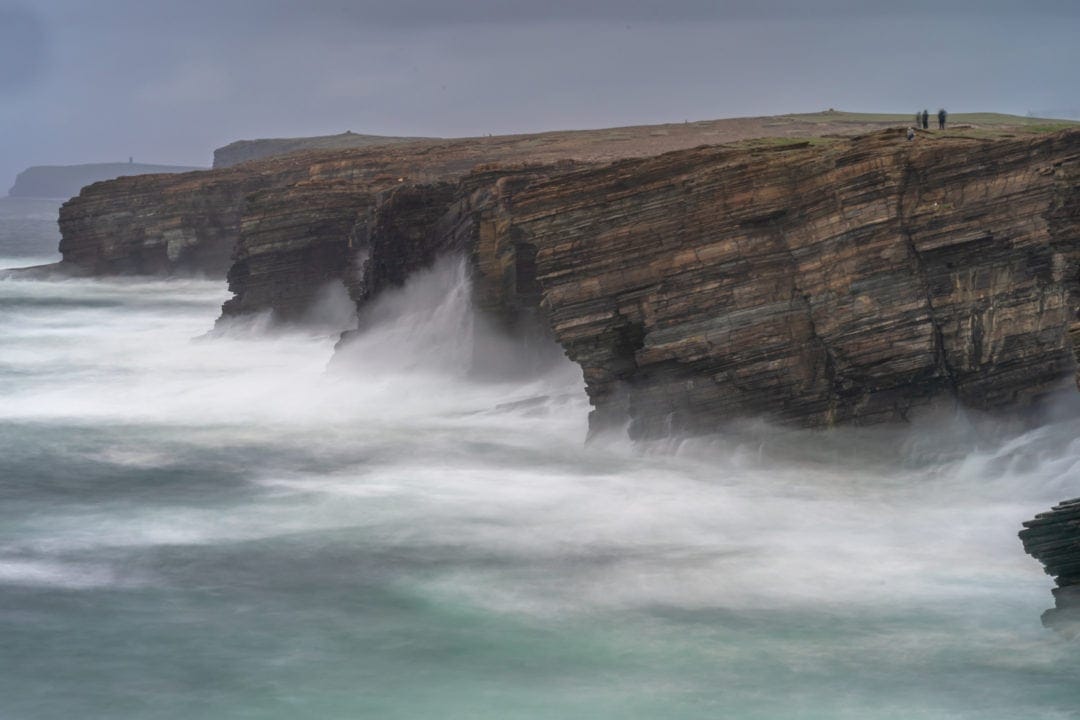 Festivals in Winter
New Year's Day Ba
Ba' is a local Orkney tradition that occurs on both Christmas day and the 1st of January. It is a traditional football game that was once called the 'Up the gates, down the gates' and has been played in Kirkwall since at least 1897.
The town divides into two teams, the Uppies and the Doonies, with each having to get the ball to the northern or southern boundary of the town respectively. The ball is made of leather and weighs about 3 pounds (1.3 kg). It is about the size of a round melon.
The teams form a sort of scrum with up to 350 men playing. In 1945 and 1946 women played the game too but it was abandoned in subsequent years as the public felt it was unladylike!
Stromness Yule Log
The Stromness Yule Log tug of war was originally a game played on Christmas eve but was banned in 1933. The game was revived in 2017 and played on Hogmanay (New Year's Eve) instead.
Burns Night Celebrations
January 25th is Burns Night when the Scots celebrate the great Poet Robbie Burns. Look out for special events on the island where a Burns supper of haggis, neeps and tatties (turnip and potatoes) topped off with a dram of whisky is often on the menu.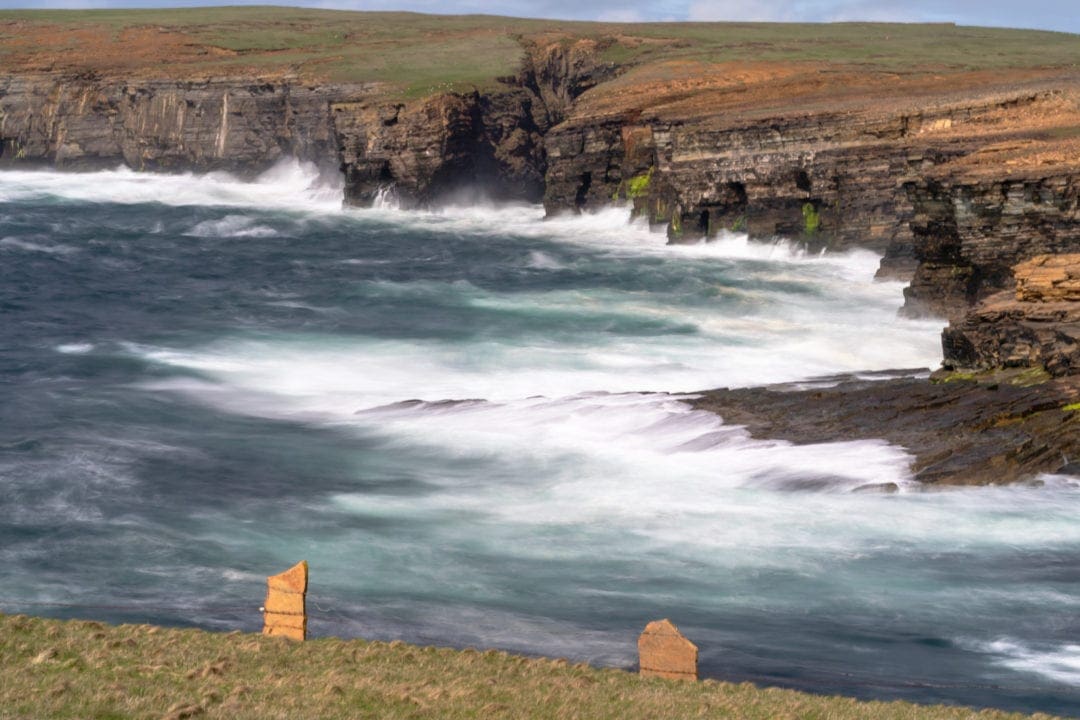 Orkney Weather
You certainly don't visit Orkney for its beautiful weather. It is pretty much cloudy and windy most of the year, but spring and summer do see less rainfall and warmer conditions. Even in summer, temperatures don't get very high, with averages between 11°C and 16°C. 
Winter is wet, rainy and very windy. However, temperatures rarely go below freezing.
If you are looking for the warmest weather then the best time of year to visit Orkney is summer, but it will also be at its most crowded then too.
Orkney Average Rainfall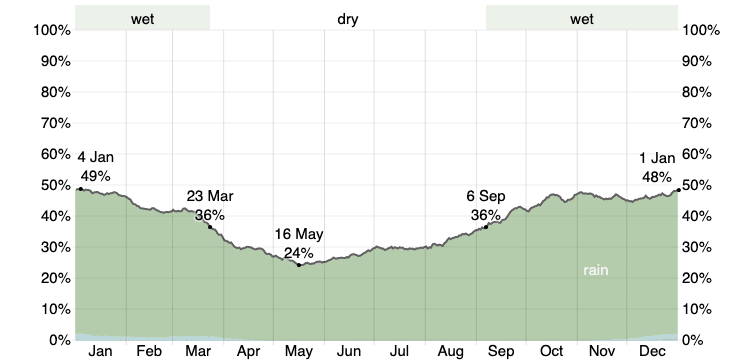 Orkney Average Temperatures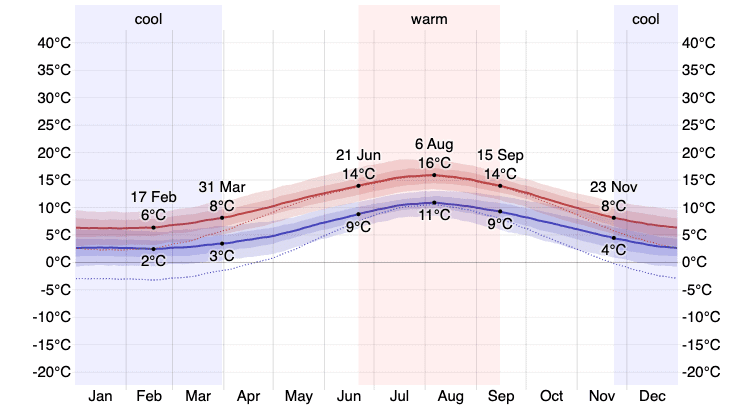 The Best time of year to visit Orkney … That's a Wrap
So there you have it. There is something to experience whatever time you visit Orkney and the best time for you depends on your interests, budget and weather preferences.
Having said that, if you want to experience a touch of everything, Orkney's ancient history, wildlife and to have the best chance of 'ok' weather then we would recommend May.
If you enjoyed this article, you may like these FREE RESOURCES:
FREE Travel Guides (many countries)
FREE 23-page Travel Planner, including menu planner, journal pages and budgeting)
FREE Phone Wallpapers
FREE Photo Ebooks
Monthly Travel News 
This post may contain affiliate links. This means that we may earn a small commission from purchases you make through our links, at no extra cost to you. Thank you for supporting us. For more info, read our Disclosure Policy.
Pin and Save for Later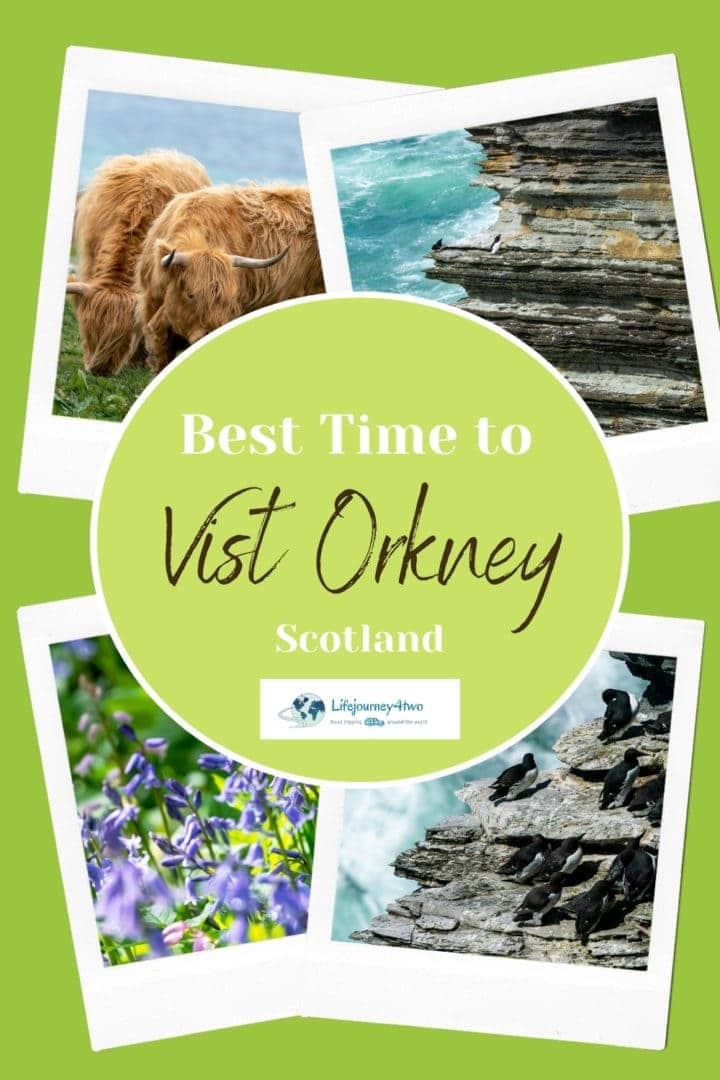 READ MORE:
PLANNING YOUR TRAVELS?
These are some of the travel resources we use when planning our trip and can recommend:
For a more thorough list visit our Travel Resources page here.