Some posts on this site contain affiliate links meaning if you book or buy something through one of these links, we may earn a small commission. Read our Disclosure Policy here.
CAMPERVAN GAMES TO MAKE YOUR ROAD TRIPS EXTRA FUN
Breathing in the scent of pine trees, crisp mountain air or a salty sea makes getting away on a camping trip a delight to the senses. In fact, even just planning a road trip can make you happy. Playing fun campervan games is just another way you can recharge and develop closer relationships with your loved ones.
Relaxing at the end of the day with laughs and a friendly competitive challenge is another element that makes camping so enjoyable.
There are many studies that show that playing board and card games lower stress, increases cognitive abilities and increases your 'feel-good endorphins.
Because you are on the road and have limited space, you will want campervan games that take up little space and are easy to store in your campervan, motorhome, RV or travel bags.
In this article, we have included all of our favourite campervan and motorhome games, those recommended by other motorhomers, and have also scoured the internet finding those that we think you'll enjoy.
This will save you precious time and provide you with a fun range of travel games to choose from for plenty of entertaining playfulness on your next camping road trip. 
CAMPERVAN GAMES FOR 2 OR MORE PLAYERS
---
---
---
---
---
---
---
---
---
---
---
---
---
---
---
---
---
FAMILY AND GROUP CAMPERVAN GAMES
The first few games listed in this section are just awesome, and we have them all. Not only are the games awesome but we love to recommend this company, Gamely, because of their ethos. They give 10% of profits and thousands of games to charity, as well as planting 10 trees for every one they use in the production of their games.
The icing on the cake for us, as travellers and road trippers, is that Gamely Games are all compact and therefore absolutely perfect for taking on road trips, packing in a backpack and stashing in a campervan or motorhome.
Click this link for the whole range of Gamely games.
---
---
---
---
---
---
---
---
---
---
OUTDOOR CAMPING GAMES
---
---
---
CAMPERVAN GAMES — WIN-WIN
Creating this post, with all of our favourite games and researching other great campervan games, has inspired me to take some of these back to Africa when we return to our 4×4 bush camper and continue our Overlanding Africa trip. I want all of them!
I must admit I am, and always have been, a lover of games and they go perfectly with a road trip lifestyle, where you don't always have access to electricity and wifi.
I keep a keen eye out for games to play in a motorhome and two-player travel games. I'm not even that competitive — though my family may disagree with me on that. I just enjoy the whole process and like sharing the moment with my loved ones or friends.
These campervan games are equally great as gifts as they are for collecting your own stash of fun travel games.
Do let us know your favourite travel games and remember to share or save this post for future reference.
Pin and Save for Later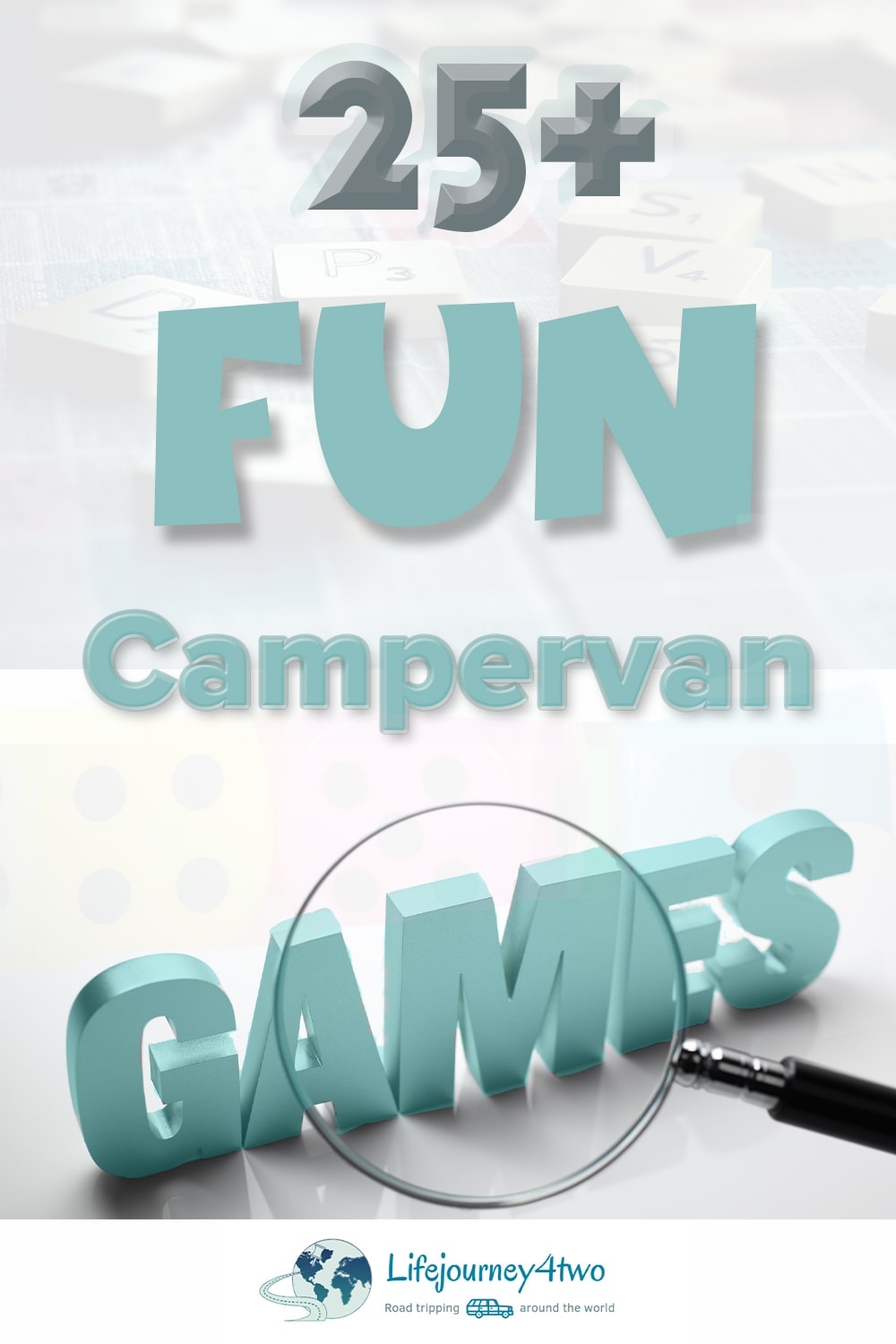 YOU MAY ALSO LIKE TO READ
---