Road Trip Tips for Couples
The romanticised idea of a road trip can very quickly turn from all pink and rosy to dark and dire.
But with these road trip tips for couples, you'll be more likely to experience relaxation, rejuvenation and romance on your journey.
---
JUMP AHEAD TO OUR 15 ROAD TRIP TIPS HERE
---
Our Road Trip Story
Lars, my husband, and I took our first long road trip together when we drove across the breadth of Australia, from Perth on the west coast to Melbourne on the east. This was the beginning of our planned adventures.
We wild camped most nights and covered 3700 kilometres in two weeks. We certainly learnt a thing or two about each other. But, as the road trip was in our home country, we encountered very little in the way of stress.
However, fast forward to a few weeks later, and a very different story unfolded.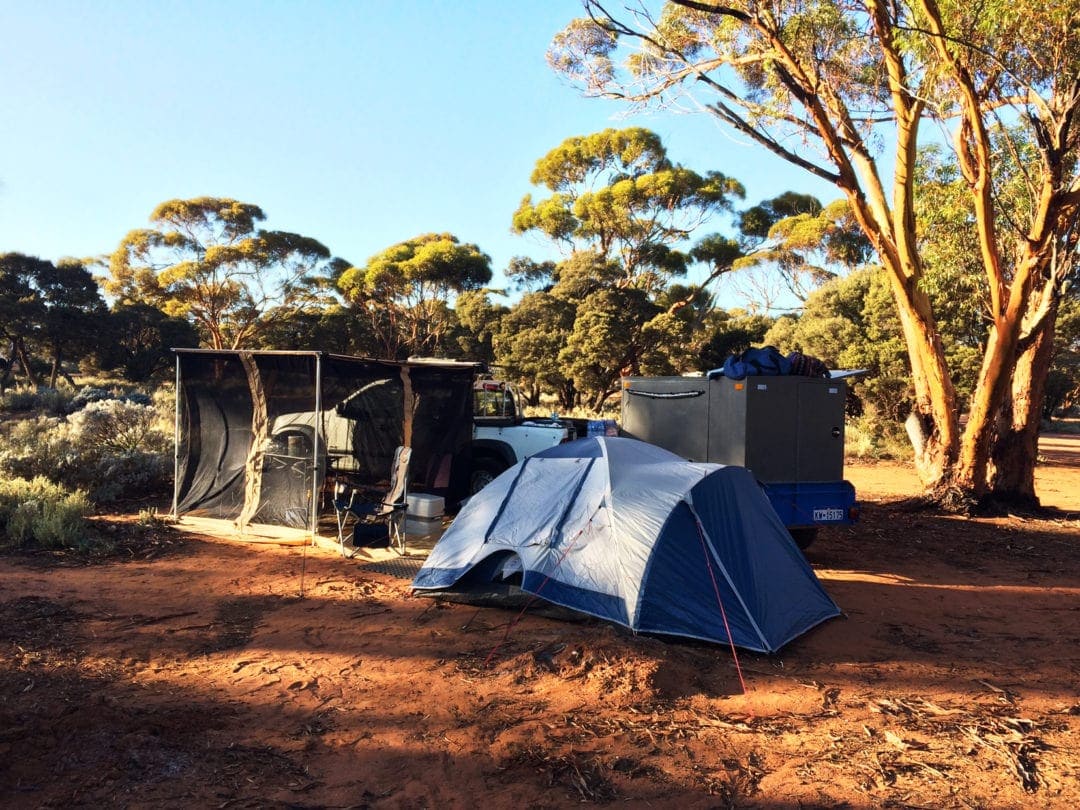 A Couple's Road Trip isn't Always Rosy
We arrived in Germany to pick up our hired motorhome to begin a year-long campervanning trip around Europe.
Five minutes after leaving the depot, I was in tears — and we were only on our way to the grocery store three kilometres down the road!
I had somehow misread the arrows on the sat nav, (I, of course, blame jet lag, it couldn't possibly be my navigational skills), and we suddenly found ourselves hurtling along on the German autobahn. Yes, that crazy road that is renowned for having no speed limit, with drivers going as fast as they like.
I don't think Lars was too happy.
I guessed that by the raised voice he was using to ask me to find a way off said road as quickly as possible, and mumbling something about me only having to get us three kilometres down the road. We weren't used to driving on the right or driving a huge 7.5-metre motorhome.
Ninety minutes later, we arrived at the said grocery store. Lars had coped extremely well, only knocking down a whole street full of traffic cones with my passenger side wing mirror (they have high cones in Germany) and my sobs had subdued to only whimpers.
We were all set for a great road trip.
To say those first moments of our epic adventure were strained, would be just as epic an understatement.
That was in 2017, and we are still road-tripping around the world together always learning and connecting even more through all the trials and tribulations that road-tripping and travelling together brings.
So, read on for our top 15 couple road trip tips and essentials to get your adventure off to a good start.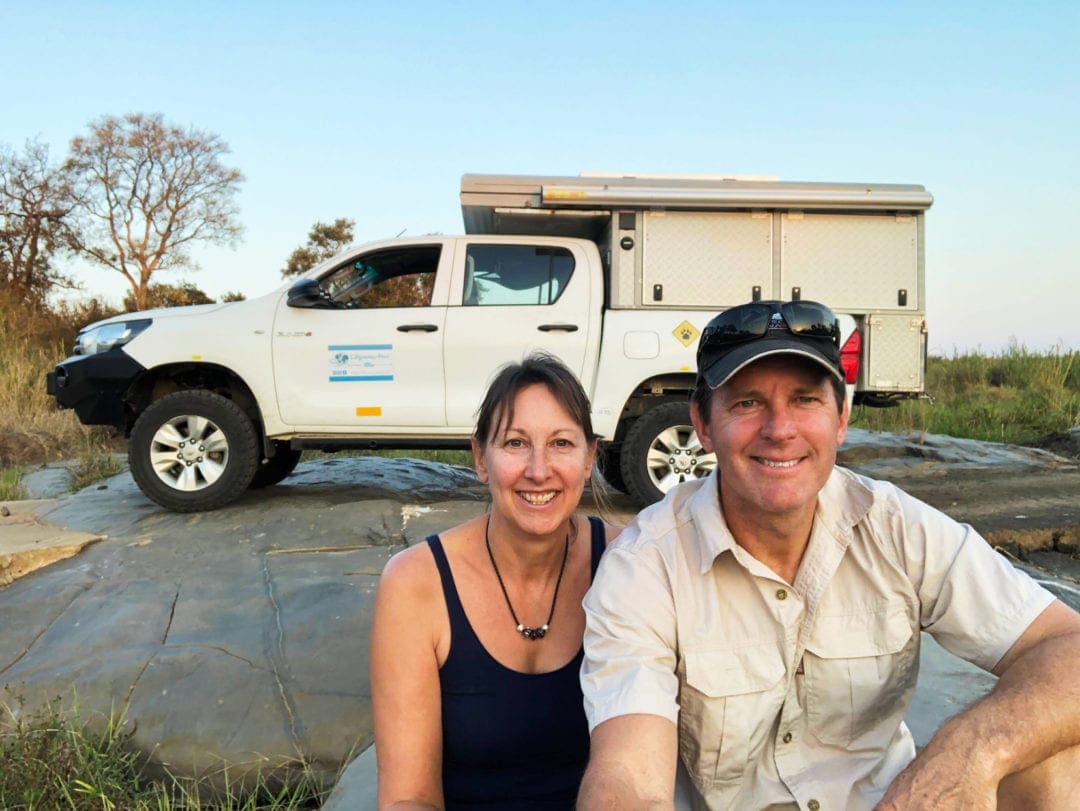 15 of the Best Road Trip Tips for Couples
We've gathered together 15 of our best travel tips for couples setting off on a road trip together.
They include how to get along with each other 24/7, how to slow down and enjoy the journey and many of the basics you need to think about in planning and preparing for your couple's road trip.
You may also be interested in checking out our collection of travel captions that are great for couples to add to their social media posts, to help inspire other couples to travel.
1. Getting Along with Each Other on a Road Trip
Have some fun with Driving Personas
By taking on the persona of someone else, a tense situation can be lightened. For example, if Lars was driving too fast (in my ever so humble opinion), instead of asking 'Lars' to slow down, I would ask 'Parker', in my most distinguished Lady Penelope posh accent,
"Do slow down Parker."
It is not then Lars' driving skills I am correcting, but those of 'Parker' — it makes a big difference and brings some humour into the moment.
Choose a couple of characters that resonate with you and have some fun.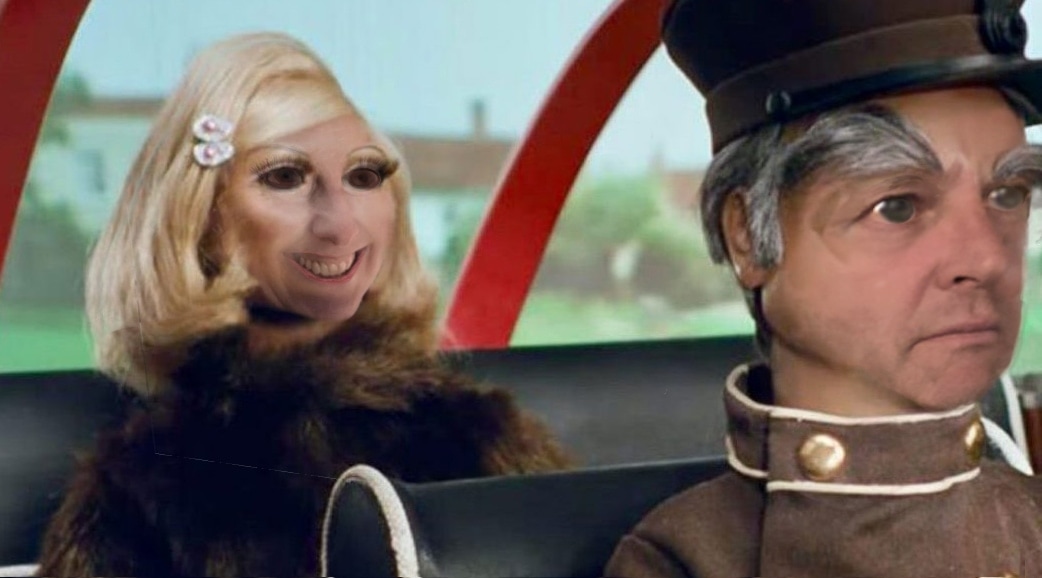 2. Don't Pack Too Much into Your Couple's Road Trip
One of the best tips for road-tripping couples is to not pack too much into your day. Although you probably want to see as much as possible on your road trip, you don't want to spoil your enjoyment by running yourselves ragged.
If you do try to do too much, you won't have time to really appreciate the places that you visit, and you'll be more likely to get ratty and tired.
We took a while to realise how important it was not to pile too much into our days. It took a few too many times of us running around like headless chickens and then feeling exhausted at the end of the trip before we began to carefully assess our road trip time restrictions.
It's not an easy task, as you often don't know how long you'll want to stay in one place. However, if you're on a long road trip it's even more important to plan some downtime in your schedule.
When we road-tripped around Ireland, we were using B&Bs so we had to stick to a firm plan and were less able to be flexible.
However, if you are travelling by motorhome or camping, as we travel most of the time, it's easier to adjust your schedule and stay longer in the places that you like.
💥 Looking to HIRE a motorhome or camper? We used, and highly recommend, Motorhome Republic — they have an EXCELLENT rating on Trustpilot, and their customer service was amazing.

👉 Get a Quote by clicking here

3. Have a Basic Plan For Your Road Trip
What do I mean by a basic plan?
One in which all the fundamental requirements are met but one that can also be flexible. It is one in which you know the direction you are heading and have an idea of what you want to see, but the plan allows for spontaneity.
Jump over to our Ultimate Guide on Planning a Road Trip for more in-depth details, but in general your plan should include those items listed below.
A basic couple's road trip plan should include:
Organise a packing list to ensure you have everything you need for your road trip
Check your vehicle is roadworthy
Have a spare wheel and or/ foam to fix a puncture
Arrange roadside assistance cover
Download any apps, podcasts, or audiobooks you'll need
Know where you are heading each day before you continue on your road trip
Book your accommodation ahead for that day or know where you plan to stop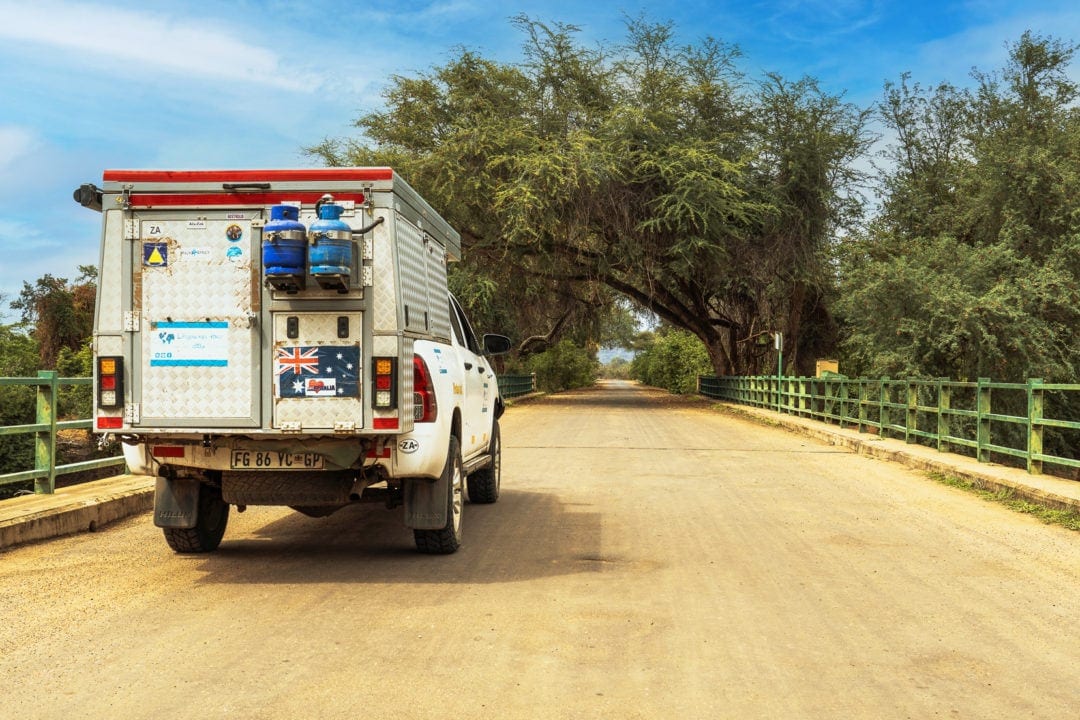 4. Have Healthy Snacks on Hand
Make sure you have plenty of snacks handy to stop either of you from getting 'hangry' — that feeling when your blood sugar drops, and grumpiness sets in.
Try to keep lollies and junk food to a minimum because that's just setting yourself up for blood sugar highs that will inevitably bring you crashing down and feeling less than chirpy.
Think nuts, fruits and vegetables, but nothing too messy. Mixed nuts are always a good snack, along with fresh fruit such as grapes, apples and bananas. Carrots and baby tomatoes are easy to munch on too.
There are plenty of options to keep your taste buds tempted and your mood on an even keel.
Here are a few special options you could organise in advance to keep your road trip snacks exciting:
5. Listen to Music, Podcasts or Audio Books
If you are on a long road trip, having a great playlist to sing along to can break the monotony. If you have a long, relatively boring drive, where you don't need to pay attention to what's around you, pop on a podcast or listen to an audiobook.
Here's an awesome Road Trip Playlist on Spotify with 100 of the greatest road songs for you to bop along to in the car.
Here's an embarrassing clip of us passing the time on Australia's longest stretch of straight road as we crossed the Nullabor;)
One true sign of love – your partner puts up with your shenanigans even when it's really the last thing he wants to be doing, especially on camera.
Another of our road trip tips is to have a sense of humour on your journey. Not being afraid to laugh at yourself is always a useful relationship ingredient and a vital one to pay attention to.
Listening to music is one thing, but I find that if I listen to a podcast or an audiobook, I miss what is happening around me because my mind is so engrossed in the story or conversation on the podcast.
If you're not a brilliant multitasker (like me), only use audiobooks and podcasts for boring parts of the road trip while driving.
However, they are also particularly useful for 'me' time. You can escape to another world, away from your partner, in mind (even if not physically distancing). Make sure to pack headphones so you can each have some of your own quiet time.
📚 Sign up for a 30-day free trial of Amazon Audible here
6. Focus on Teamwork
This might be an obvious one, but for some couples who have certain chores they divvy up at home, they might have to roll up their sleeves and get stuck in to help in matters that they don't normally have to think about.
For example, I normally do the washing at home but on the road, Lars has to step in to act as my washing machine 'spin cycle' — wringing the clothes out for me when I've hand washed. His strength means he almost triples the amount of water expelled than my feeble wrists can manage to twist out.
It's not only chores that need to be shared. It's also important to make sure each partner has an equal say in the destination choices and activities that you choose to do on your road trip.
7. Play Games
Road trips for us normally involve camping. So, at the end of the day, we like to unwind and play a game or do a crossword together.
Both are great when you don't have electricity and are also good to help you unravel any tensions that may have built up during the day.
One of our favourites is Dobble, a fun card game that has always been a family favourite and solving crosswords together is always a winner — teamwork makes the dream work.
While you are on the road there is plenty of time to play games too. Some help you to get to know your partner better, and delve into how their brain works and this can result in very interesting conversations.
A great road trip game for that is 'Would you rather' and another which we have in the car is A Little More Conversation a pack of cards full of fantastic conversation starters.
👉 For more fun on the road, check out these 30+ Fun Travel Games
There are also plenty of games available as apps on phones such as Trivia Crack, Trivia Crack 2, Millionaire, and Scrabble.
8. Make Wrong Turns Part of Your Road Trip Adventure
One of the main causes of tension on a couple's road trip is taking the wrong turn or the navigator giving the wrong instructions. From the outset, change your mindset about these 'wrong directions' and see them as an opportunity for adventure.
Where has this new path led you?
Has it thrown up a challenge?
If so, go with the flow and treat it as a game – a puzzle that you need to solve as a team. Do anything but rant and rave — or worse, blame your partner.
The reality is that no one purposely took the wrong road so work on your mindset to stay in a 'happy place'.
Check out our 130+ Road Trip Quotes and images to give you inspiration and to prep your mindset for your road trip.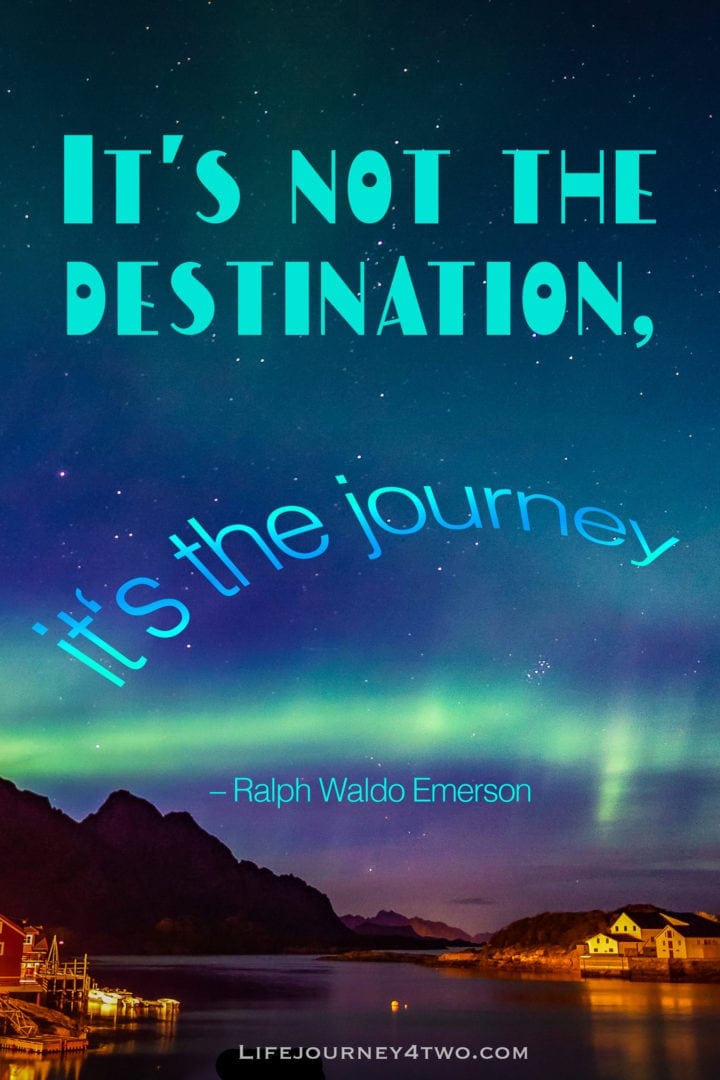 9. Prepare for Worse Case Scenarios
This road trip tip is easy to do and can save a lot of angst in an emergency. Take all possible stressors out of your road trip by planning for worst-case scenarios.
Hopefully, you won't have any of these, but if you do, being unprepared is going to make a bad situation even worse.
When we were motorhoming in Italy, we were involved in an accident with an Italian driver coming in the opposite direction. Nothing too serious – our wing mirrors hit. Ours bounced back into place. His flew off and broke into pieces. Well, it flew off at least.
It wasn't until the driver threw it several metres across the road that it smashed into several pieces. All the while he was gesticulating this way and that, twisting, turning and jumping up and down in the middle of the road screaming, what I can only assume were Italian expletives, in our direction.
My 'ever calm in a tricky situation' husband waited for the prickly Italian to stop bouncing up and down and exited the vehicle with an eerily calm demeanour.
Meanwhile, I was frantically trying to find where on earth I'd put the insurance details of the campervan. Did I have to call the motorhome hire depot and report the accident? Where was their number? Did we need to stay where we were? Call the police?
As the irate Italian continued to wave his arms around, I was having a mini-meltdown in the van trying to locate information to make him stop.
Therefore, have all of your travel documents together in one place for handy access in case of emergency.
What to Have on Hand on a Road Trip
Items to have on hand might include:
Passport
Drivers Licence
Vehicle registration
Vehicle insurance
Emergency telephone numbers
The emergency numbers for the country that you are in
It also helps to know the rules of the road in the country you're road-tripping in.
⭐️ Click here for a Free 23- Page Printable Road Trip Planner ⭐️
10. Keep your Vehicle Organised
Another easy road trip tip that will make life easier is keeping your vehicle organised.
On your road trip, you will be creating rubbish in the front seat, pulling out jumpers, and pillows and grabbing stuff from the back.
The temptation, when you're tired is to just shove things back into place and think that you'll sort it later. But trust me, you'll feel even less like doing it later.
If you are like me, mess and untidiness soon start to drive me crazy. So still knowing where everything is and not having my feet surrounded by the trash in the front seat makes me a much happier passenger.
We keep a plastic bag in the front for rubbish to go straight into and we make sure we take the extra few minutes each time to put things back in the right place.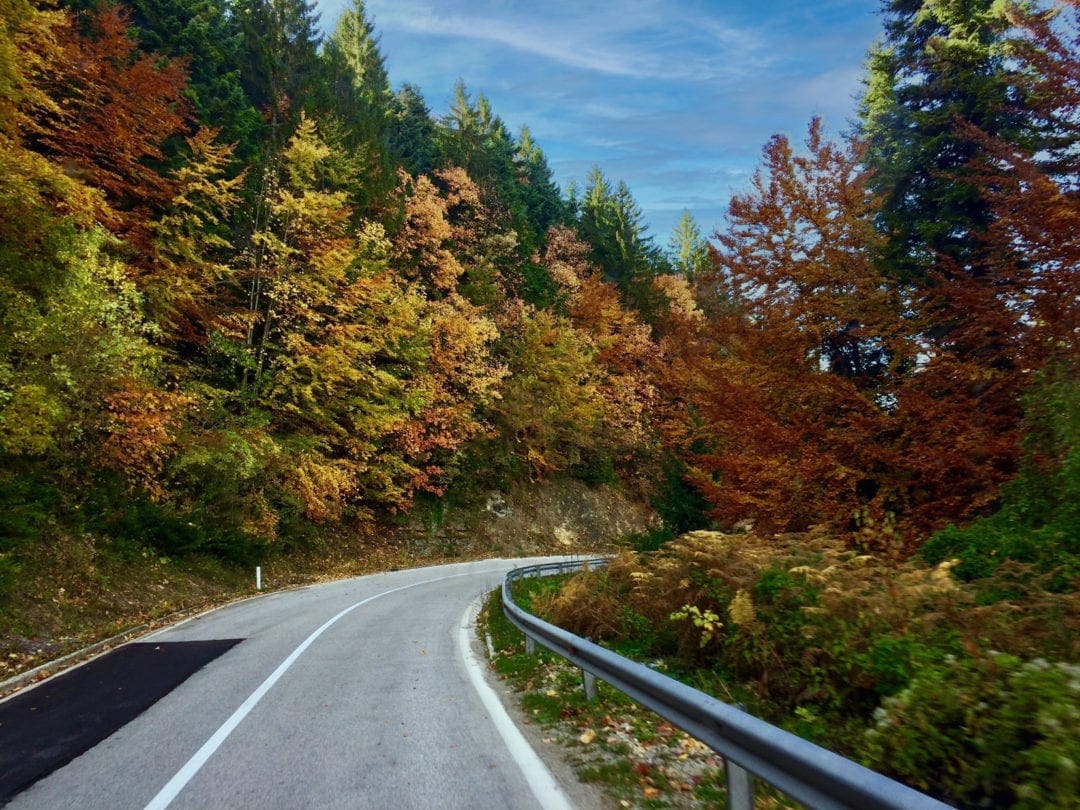 11. Take the Scenic Route
A road trip isn't all about getting from A to B — well most of the time it isn't. If you have a ferry to catch and are time-bound, then finding the quickest way there is the priority.
But, the whole point of a road trip is to enjoy the scenery along the way, so plan your route along the back roads rather than zipping along on the freeways.
You want to savour the country and soak up its vibe. That's not going to happen while hightailing it along the highways.
On a motorway, the monotony of the tarmac, never-ending hard shoulders and whizzing traffic can lull me into a trance. So much so that I can altogether forget that I'm in a different country. It isn't until I see signs with unfamiliar towns and cities that my mind jerks back to the fact about where I actually am.
Admittedly, the scenic route can sometimes offer up curveballs that you aren't expecting, like bridges your motorhome can't fit under or roads that turn into walking paths … but that's all part of the adventure.
It might not feel like an adventure at the time, but you will be laughing about those memories for years to come.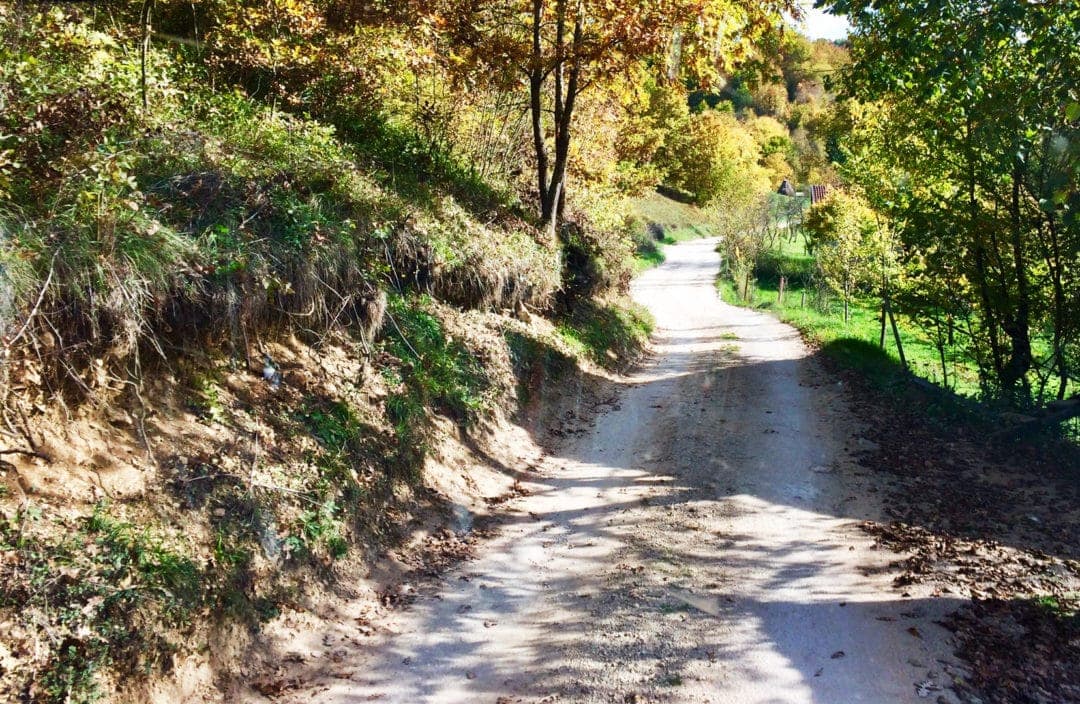 12. Be Prepared to be Hot or Cold
Whether you are travelling in warm or cold weather, be ready for all eventualities.
Lars likes to have the air temperature cool in the car or van.
I feel the cold easily.
So having a cosy throw I can wrap around my legs when my lower extremities are at risk of frostbite from the cranked-up air conditioner makes for a happy wife.
The blanket is also useful for snuggling under the stars and having a romantic few moments gazing at the skies above.
In contrast, the sun blasting in the window, even on a cold day can be uncomfortable, so having a window shade to block the sun is useful.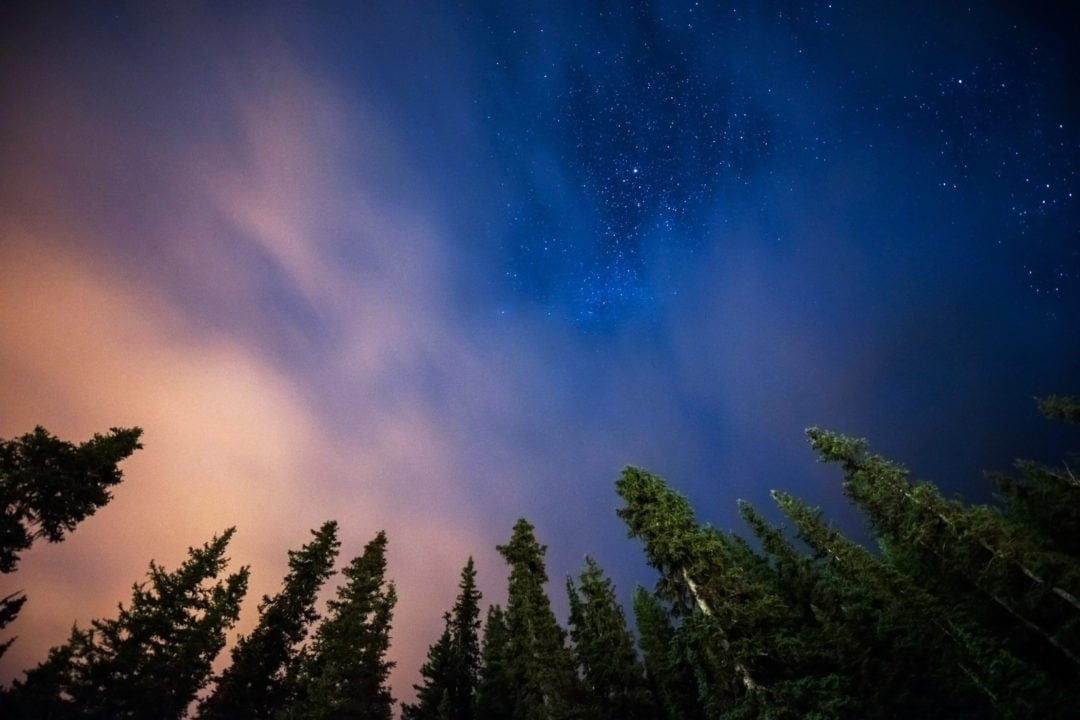 13. Stay Hydrated … even if it means more wee stops
Another essential lesson we learned early on was not to skip drinking water regularly. Even though you will have to stop more often, it's better that way than to end up with a pounding headache because you are dehydrated.
It's obviously much easier for men to stop for wee breaks, but after you've been on the road a while you can become quite adept at emptying your bladder on the side of the road.
Here are my tips for the times you don't have access to a washroom. And sometimes, the washroom might be so filthy — you'd rather be peeing beside your car.
Tips for taking a wee when you have no washroom:
Use a Urinary Device — You could invest in a Freshette, I have one which is great. I use it all the time and it makes life so much easier – especially when camping in Africa.

For example, when driving through Kruger, it's invaluable. You need to have your wits about you and it's easier to keep an eye out when you are weeing while stood up.
You don't want a lion pouncing on you mid-pee. Actually, you don't want a lion pouncing on you at any time.

Just Crouch — If you open both the passenger and rear passenger doors ( with the passenger side away from the road), it creates a nice shield so it's not so obvious what you're up to.

Use the passenger side car floor to rest the back of your buttocks, move your feet out of the way, relax, and away you go. Have a tissue ready to wipe and pop it in your rubbish bag. Easy peesy... Sorry, couldn't resist the pun;)
14. Use a Sat Nav and Google Maps
We often use both the sat nav and google maps as a backup, because sometimes one of them might have a hissy fit … it happens. Also, one may give you a completely different route.
They are also handy to give you an idea of the time it's going to take to arrive at certain destinations. We use maps.me when we don't have an internet connection.
Additionally, we often have a paper map and Tracks4Africa App when road-tripping in Africa. I am gradually improving my map reading, but I still need to turn the map around to face the direction we're going;)
Use your sat nav/ google maps to plan in stops on the way, making sure you try to stretch your legs, stop for a drink or wander around every 2 to 3 hours at least.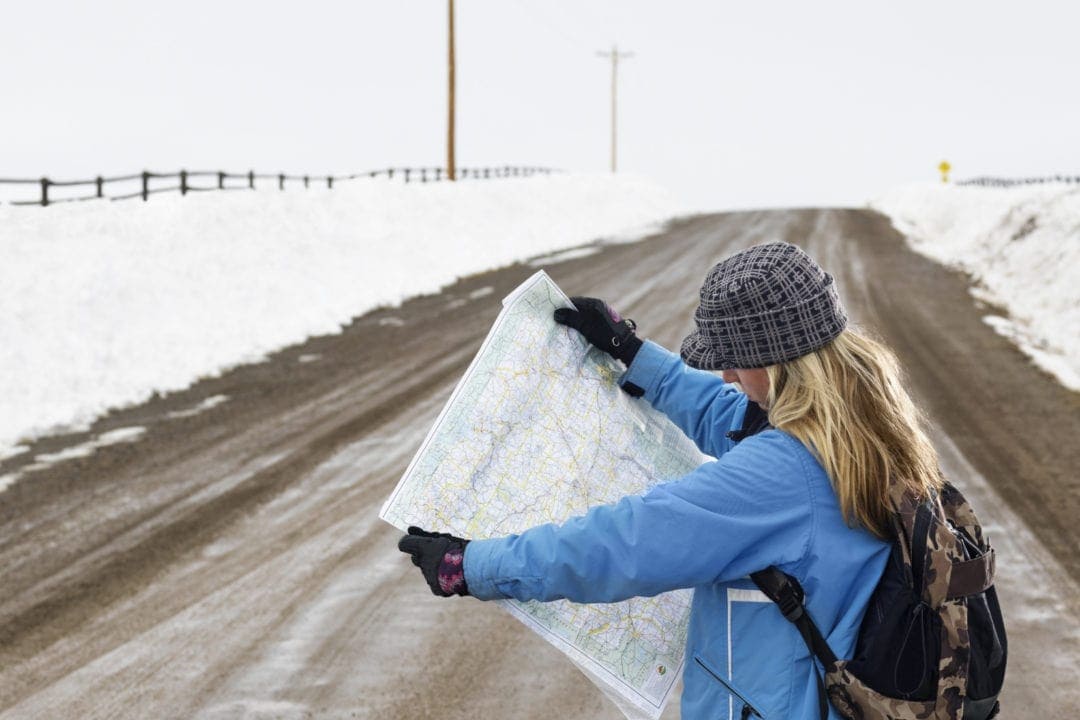 15. Useful Packing List to Consider for Your Couples Road Trip
Camera, battery charger, memory cards
Phone with relevant downloaded apps
Plastic bag for rubbish
Headphones
Kindle/ iPad
Phone and electronics chargers
Car Registration/insurance docs
Hat
Sunglasses
Water bottles
Hot Water Flask
Torch/headlamp
Sanitary Wipes
Hand sanitiser
Small Cooler bag
Day backpack
Picnic hamper
Road Trip Tips for Couples — That's a Wrap
And there you have it.
Fifteen fantastic road trip tips and essentials to help make sure you are still indeed together at the end of your couple's road-tripping experience!
With all the basics covered, you can look forward to exploring this amazing world together, making memories and having experiences that all become part of your bigger journey.
Let us know what you think of these tips and share if you have any more road trip tips, drop us a line.
Are you a Travel Lover?
Are you interested in travel, road trips, camper life and hitting the road for adventures? Then sign up for our newsletter so you don't miss any of our future posts.
As a subscriber, you will also have access to our free resources, such as a travel planner, discount codes and more.
Why wait for our one day? Let's explore this incredible world together today.
Pin and Save for Later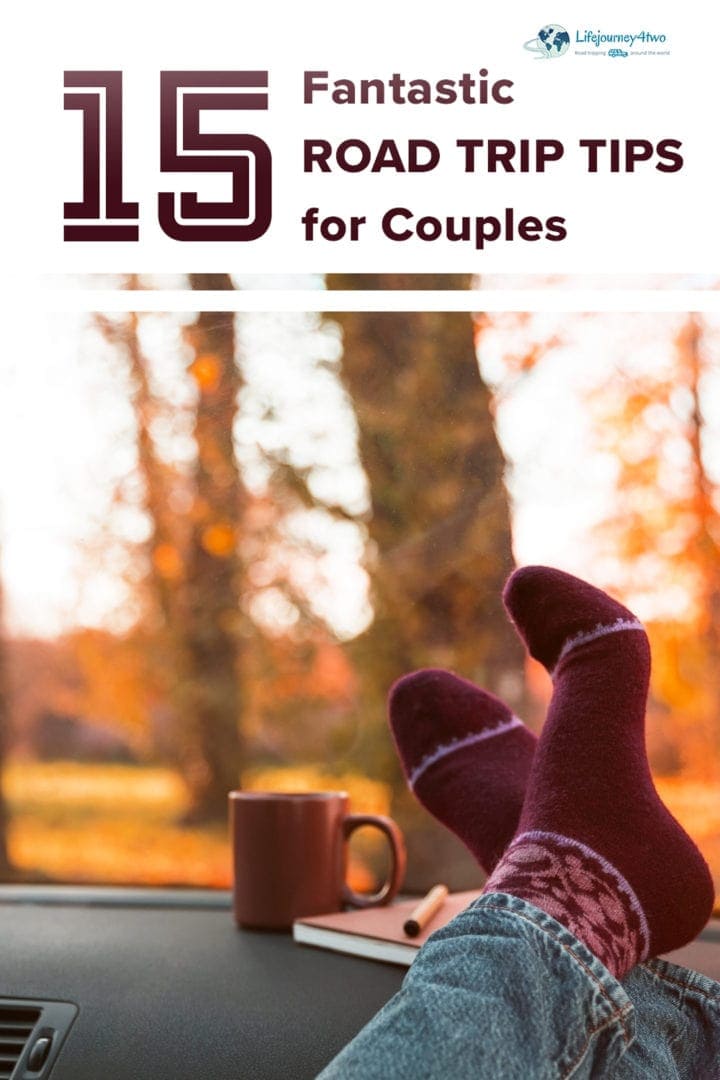 Read More Here:
---
PLANNING YOUR TRAVELS?
These are some of the travel resources we use when planning our trips.
For a more thorough list visit our Travel Resources page here.