Some posts on this site contain affiliate links, meaning if you book or buy something through one of these links then we may earn a small commission. Read our Disclosure Policy here.
This iSimangaliso Wetland Park activities guide highlights many of the special things you can see and do in the area. You'll find both self-drive and guided tour opportunities in this article.
iSimangaliso Wetlands Park
We'd heard iSimangaliso Wetlands was somewhere not to miss while travelling in South Africa. Having already lost our hearts to Greater Kruger and its incredible wildlife, it was always going to be a tough call for iSimangaliso to compete.
You'll find these UNESCO World Heritage wetlands along the coast of South Africa's KwaZulu-Natal Province, and many South Africans swoon when you mention St. Lucia or Kosi Bay.
Although our hearts remain true to our well-loved area of the northeast of South Africa, namely both Kruger and Klaserie Nature Reserves, iSimangaliso Wetland Park activities provide a wealth of experiences.
In and around the iSimangaliso Reserve, you can combine wildlife safari encounters with beach life, and can literally dive into the underwater marvels on snorkelling adventures.
Thousands of South Africans flock to the area for their summer holidays – a tell-tale sign that this is one of the country's precious gems. On that note, if you are planning to visit in summer — and particularly over the Christmas period and school holiday times — book accommodation early.
If you are a lover of beaches, snorkelling and admiring pristine scenery, then head to the iSimangaliso Wetlands for a combination of safari and surf experiences.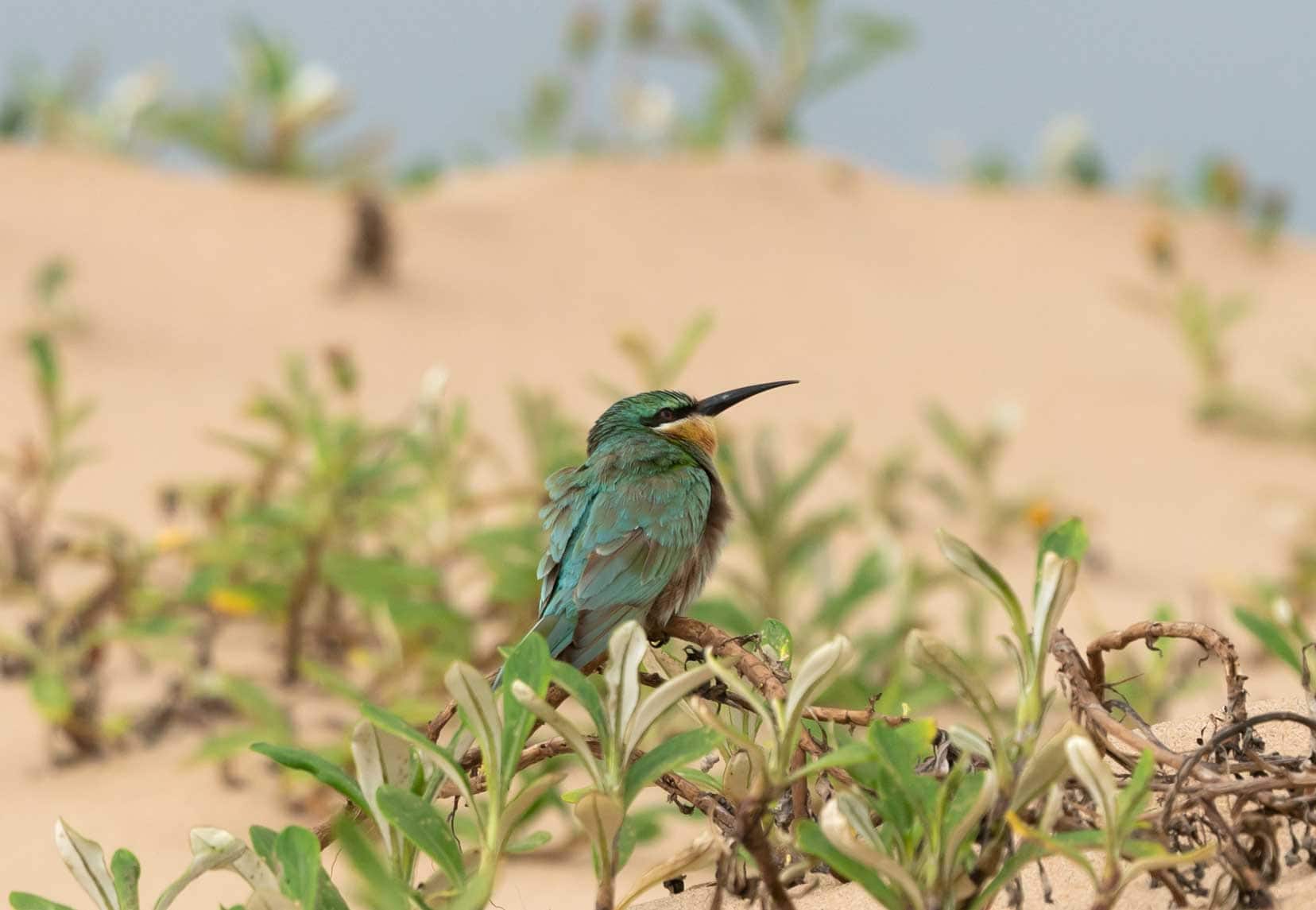 iSimangaliso Wetland Park Activities Map
16 iSimangaliso Wetland Park Activities to Enjoy
The iSimangaliso Reserve activities listed here are focused around the two main activity hubs of iSimangaliso, St. Lucia in the south and Kosi Bay to the north.
iSimangaliso is the largest estuary and coastal reserve in South Africa and is particularly known for its diverse wildlife, and in particular, two species of turtle that lay their eggs here, loggerhead and leatherback turtles.
Lake St. Lucia, with a mixture of salt and freshwater mingling together, supports a huge variety of wildlife.
Here, you'll find hippos, crocodiles, many species of antelope, birds, waterbirds, frogs, and coral reefs with a multitude of colourful fish.
In fact, in the town of St Lucia, they often have hippos wandering the streets at night!
Further north, in Kosi Bay, this area of iSimangaliso is a popular fishing and snorkelling spot.
Both areas have wildlife nature reserves nearby that are home to the big five as well as other iconic African wildlife.
So, whether you love the ocean and wildlife or are keen for a safari to spot the big five, the iSimangaliso wetlands have plenty of things to see and do to keep you busy.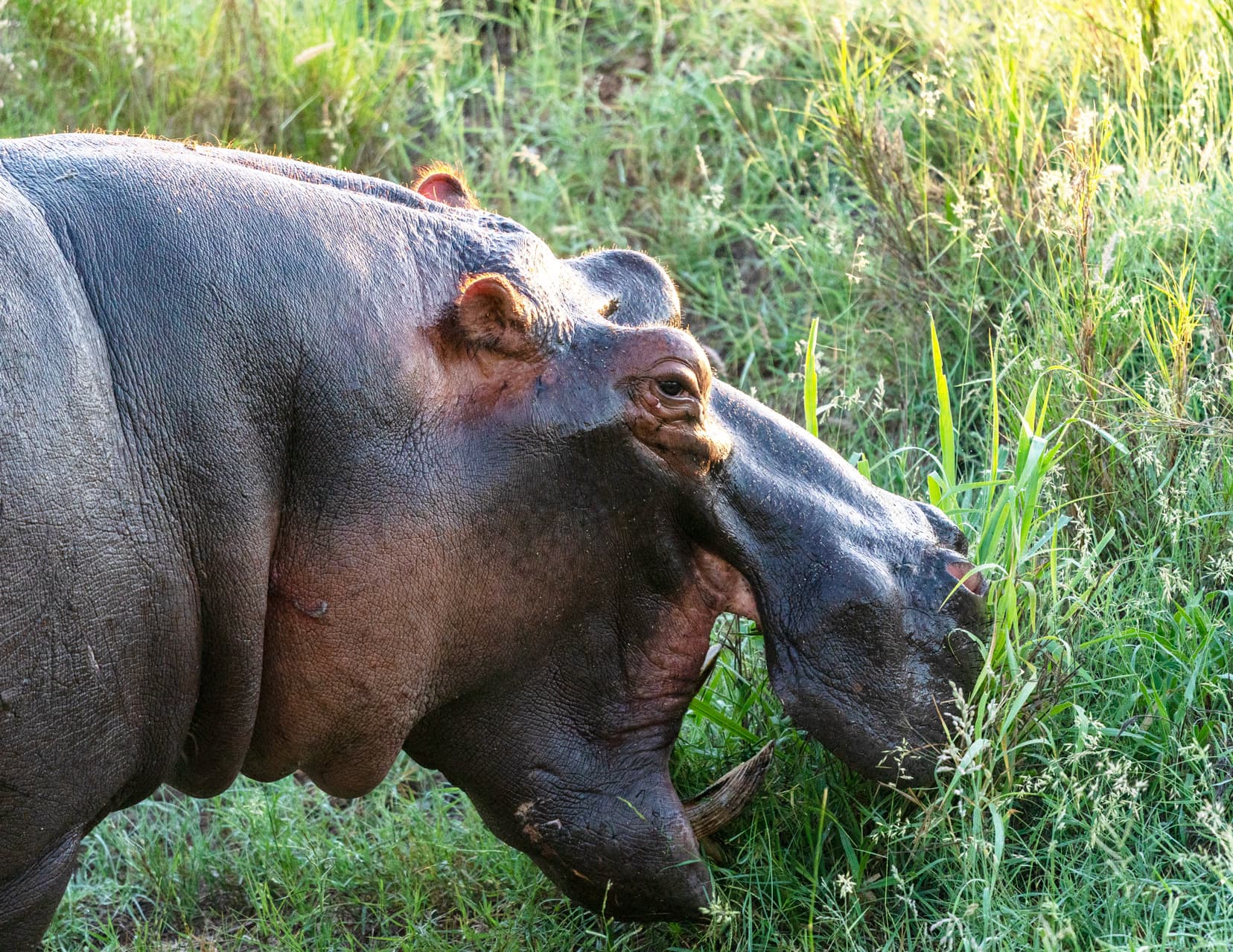 1. Explore St Lucia Estuary and Beach
Just at the end of the town, head towards St Lucia Beach and Estuary.
Here, you can take a walk along a wooden pathway through the trees to the vast sand dunes of St. Lucia's long sandy beach. Towards the mouth of the estuary, you will likely spot waders and seabirds.
Board signs at the beginning of the trail will remind you to keep an eye out for hippos and crocodiles. We saw neither on our jaunts to the beach.
What we did see though were loads of bee-eaters flitting around the sand dunes, and yellow-billed storks fishing for breakfast in the shallows near the estuary mouth.
This is also a popular fishing area, but you will need a fishing permit which can be bought from St. Lucia Post Office.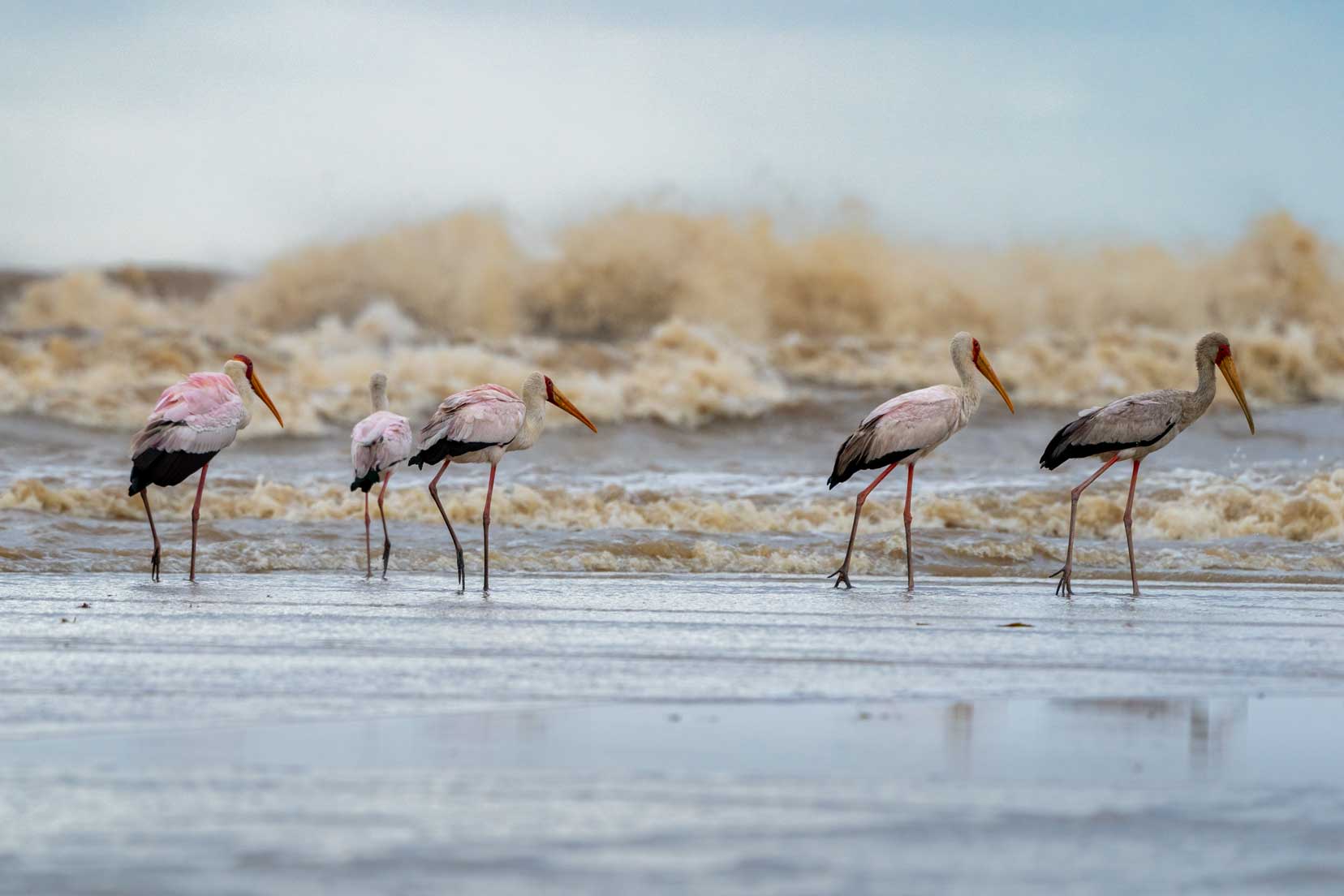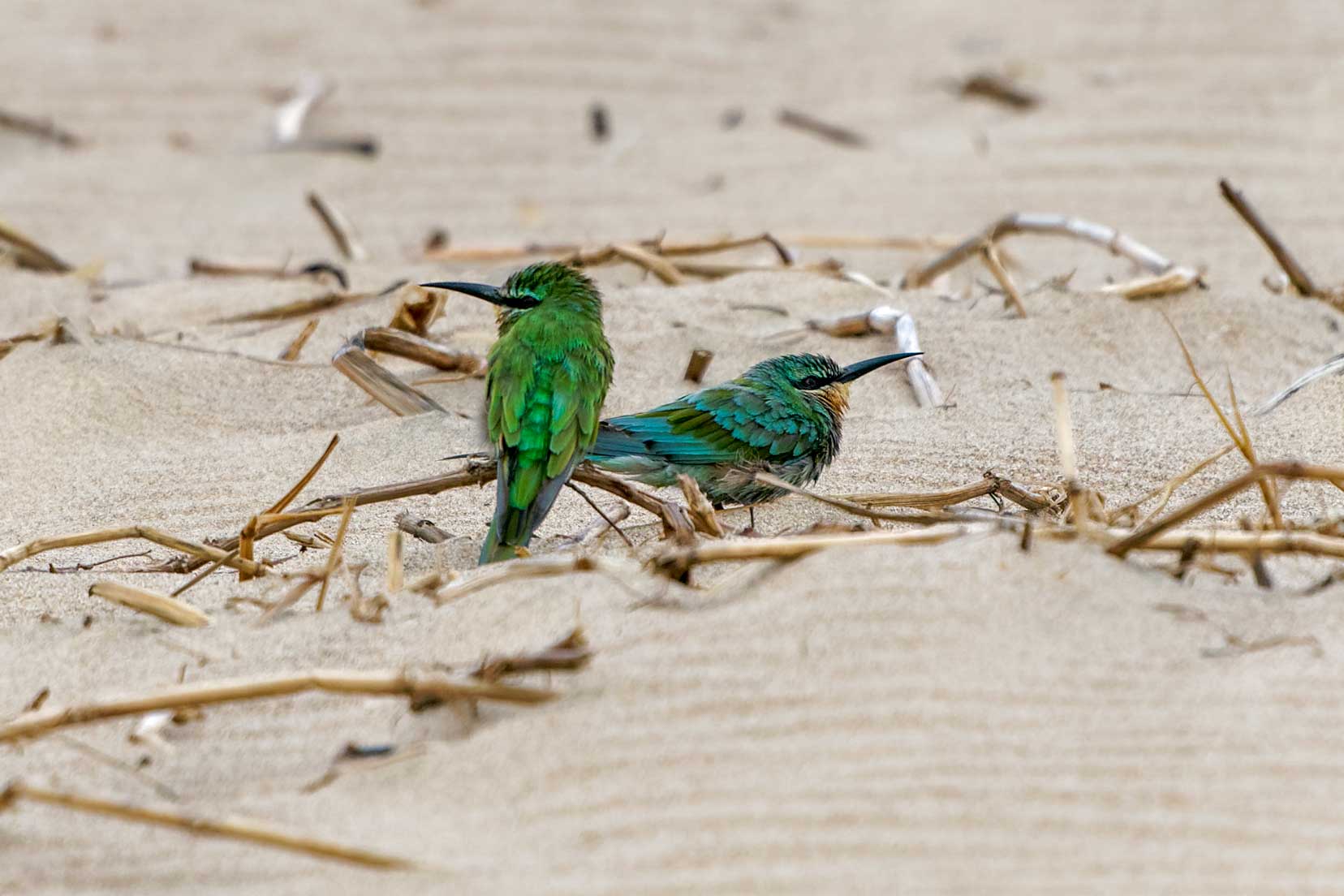 2. Day Trip Through the Eastern Shores, St Lucia
The gate to the Eastern Shores of iSimangaliso Wetlands is Bhangazi Gate and can be found beside the Crocodile Centre, just outside of St. Lucia town.
Park in the car park just before the gate and head into the Gate reception office. You can buy your permit to enter the reserve here.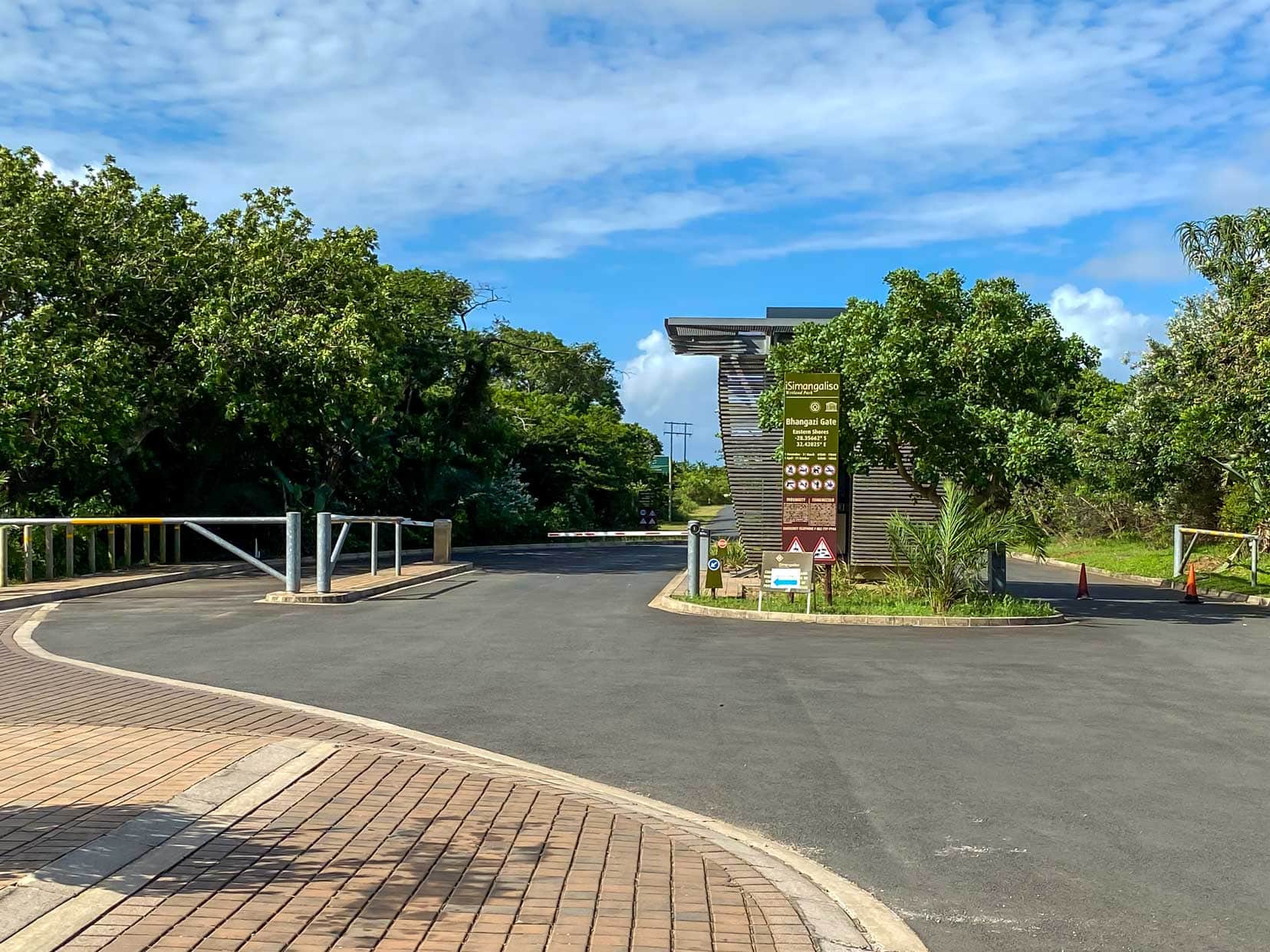 Make sure you haven't got any alcohol on board because it is illegal to take it into the park. Roadblocks are set up for searches of vehicles just before you get to the car park.
The drive through the Eastern Shores offers a variety of landscapes. You'll find sandy tracks and loops off the main road for exploring more of the park.
En route through the Eastern Shores, we came across a herd of buffalo resting in the long grasses and were lucky enough to see a white rhino very close to the main road.
Read More: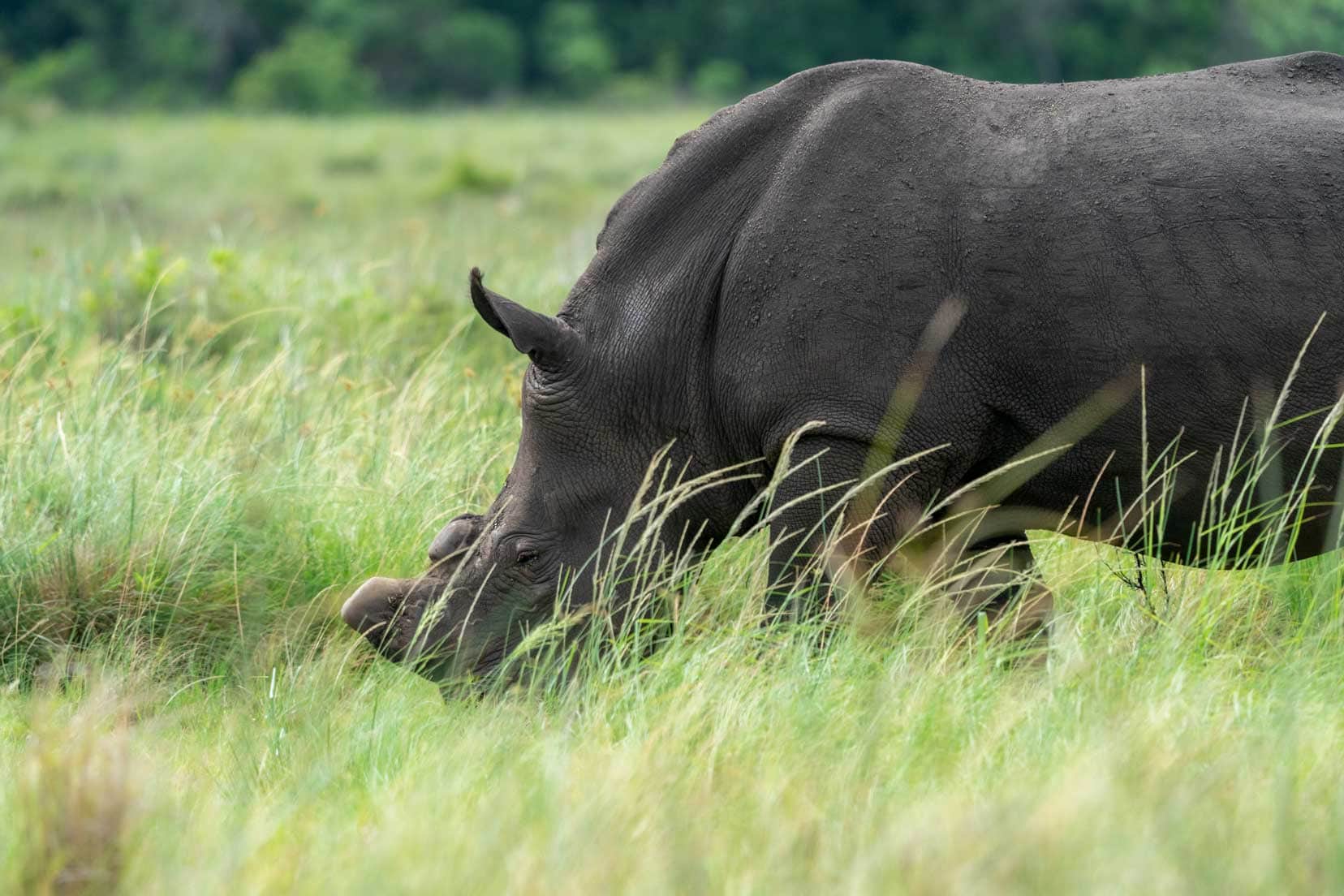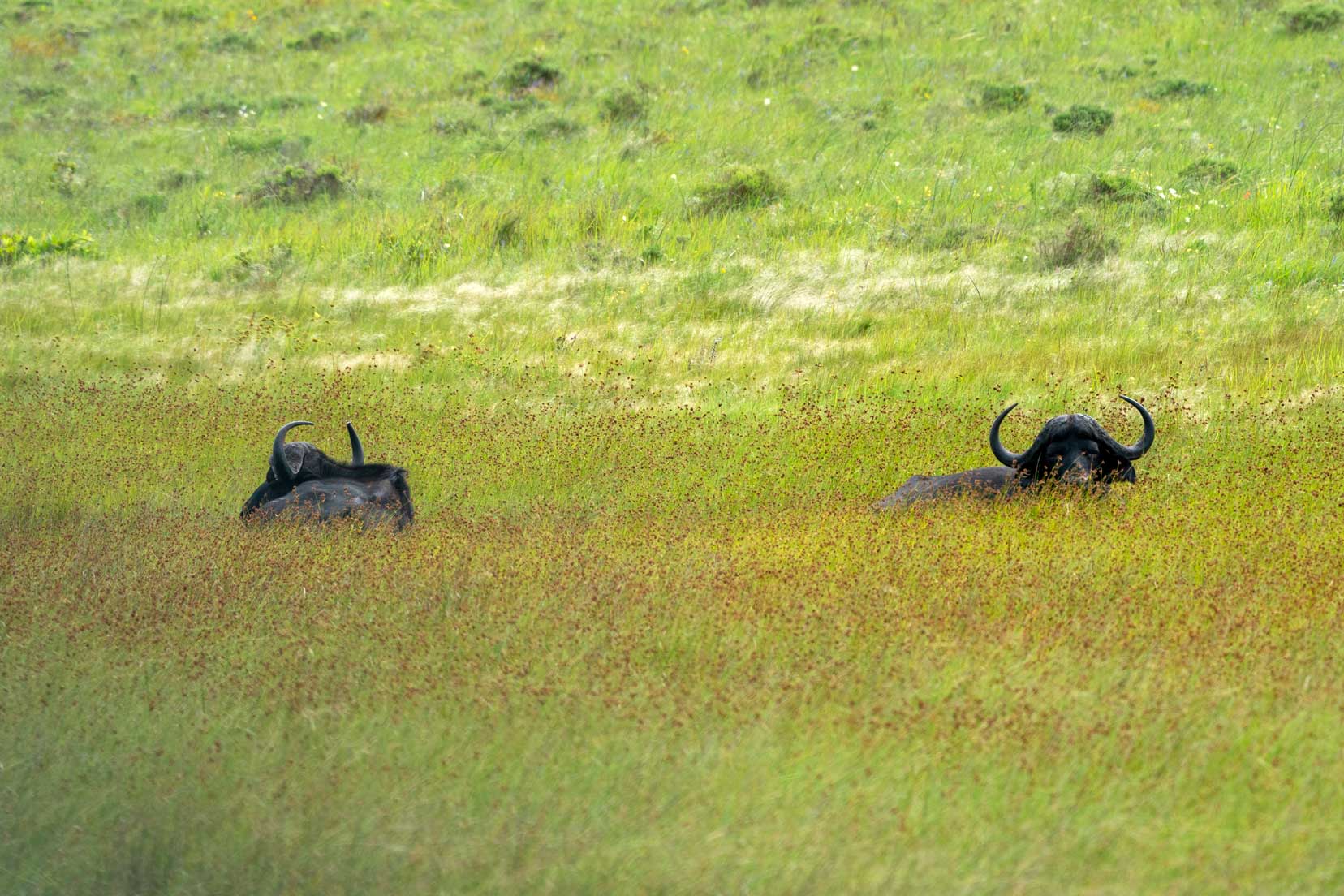 At one viewing point, we jumped out of the car and were bemused by what seemed like a trio of bugs flying by. On closer inspection, it was a dragonfly with wings that gave the impression that it was three separate bugs when flying.
Also, on the path, we spotted a red-backed spider – a common, but dangerous spider we often see in Australia – I'm guessing that this one may be venomous too.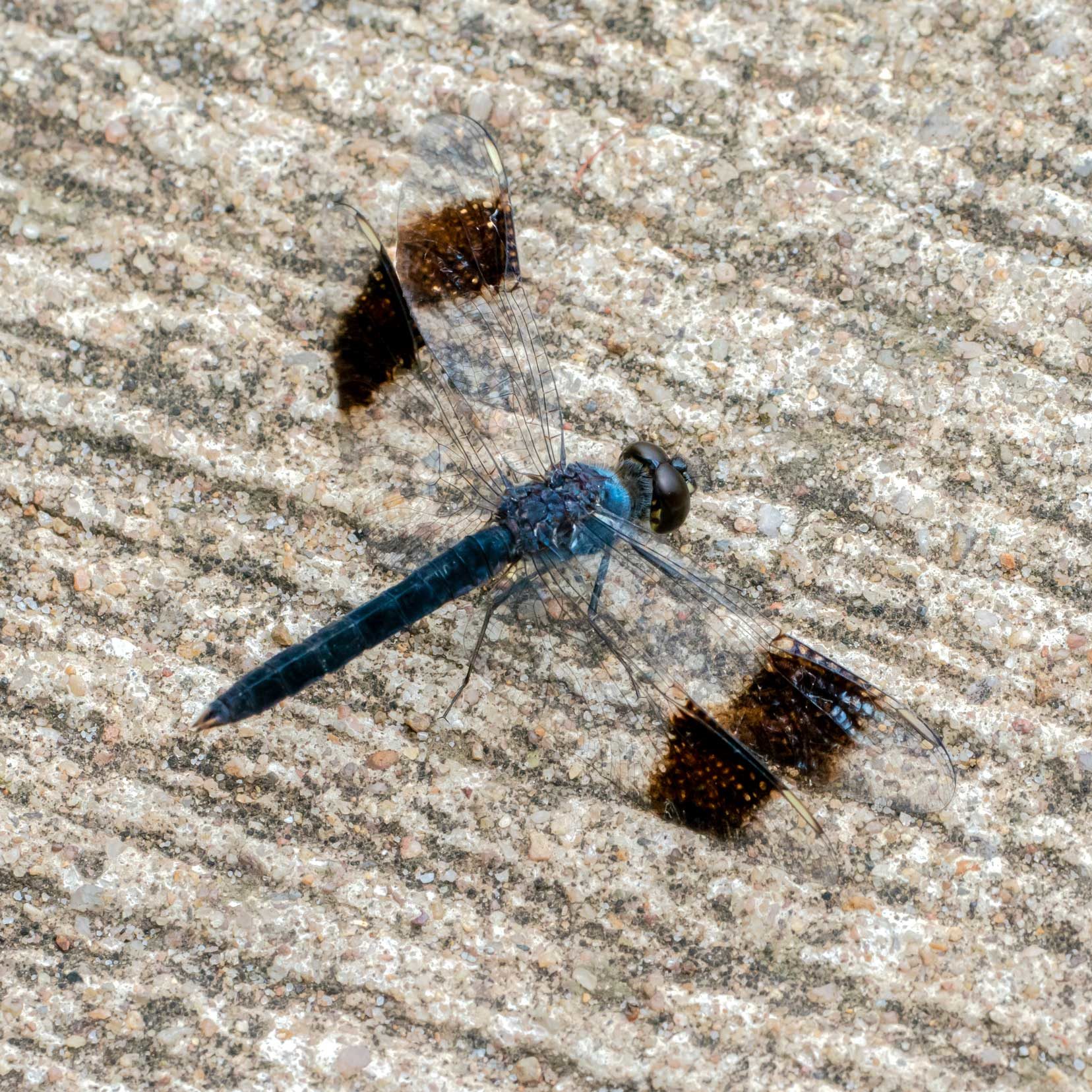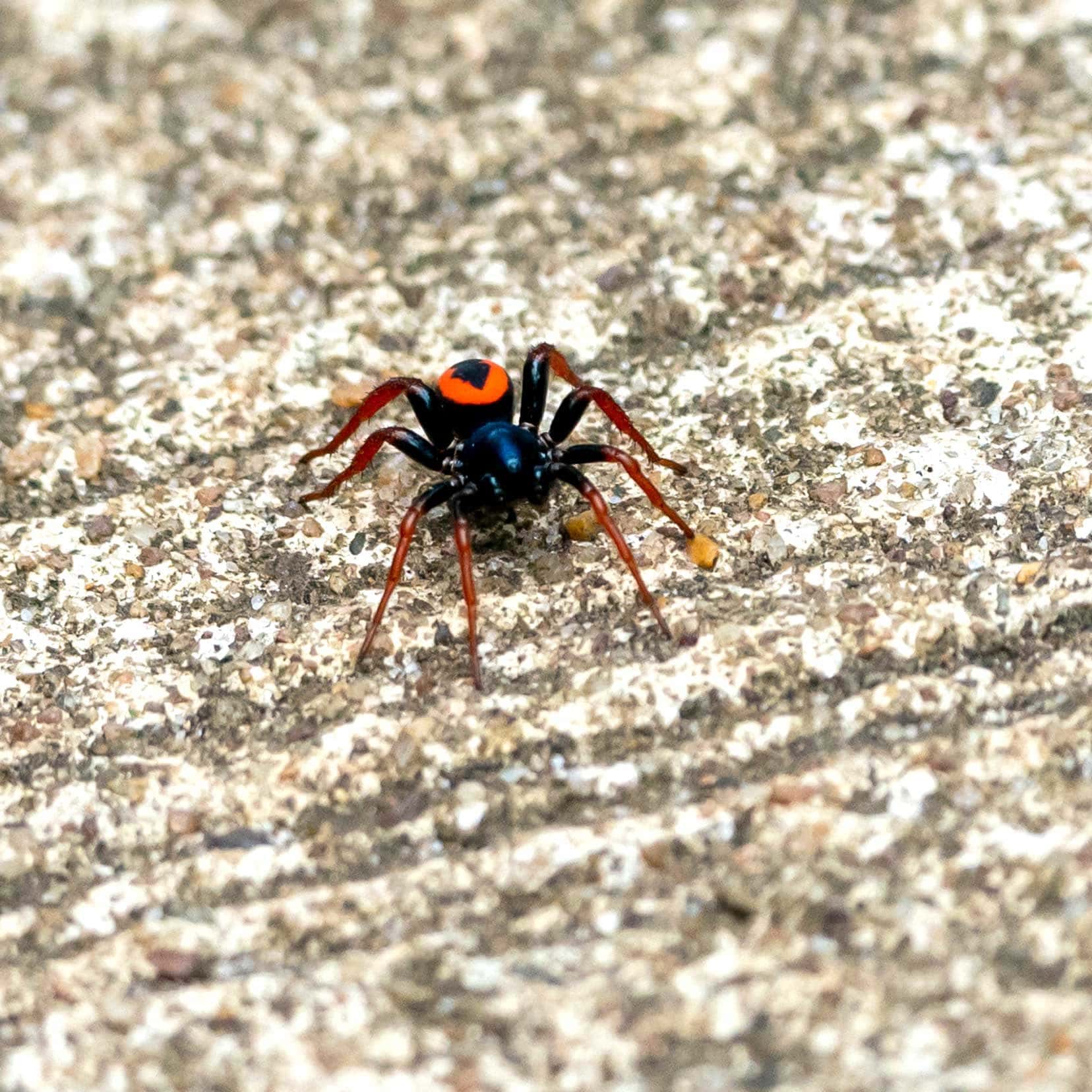 A drive from the gate to the eastern shores' end takes you to Cape Vidal and past Mission Rocks. Both were worth a stopover and we saw many families setting up for the day at each.
A few days after we had left St. Lucia a leopard and her three cubs were spotted on the road to Cape Vidal.
If you would like to experience the Eastern Shores at night, consider taking a Sunset Safari Tour, where you have more chance of spotting nocturnal animals such as hyenas or even a leopard. You will also be able to capture some iconic African sunset shots as your guide takes you to the perfect spot.
An added bonus of this tour is that you get picked up from and dropped off back at your accommodation in St Lucia.
3. Visit Cape Vidal
Cape Vidal seemed to be the destination many of the iSimangaliso Eastern Shores visitors were heading to.
The beach was full of families making the most of this long sandy beach. It was also one of the few beaches we've seen with surf lifesavers on duty and flags designating the safer swimming area.
While at Cape Vidal, you may like to take a snorkelling tour, where you are likely to see about 50 different varieties of fish, and where you are guided around the best spots.
If you love snorkelling but also want to experience a game drive, then another option is the Cape Vidal full-day snorkelling Safari.
The safari drive takes you through the iSimangaliso Wetland Park where you may see elephants, hippos, rhinos, hyenas, buffalos, zebras, wildebeest, antelopes, chameleons and if you're lucky, perhaps a leopard.
Afterwards, you'll head to Cape Vidal for a 2-hour snorkelling adventure. Alternatively, you can choose bird-watching with another guide through Cape Vidal's Forest Dunes.
To top it off, this tour also includes a light breakfast and an African braai (that's BBQ to the rest of us).
👉 To book this tour or to find out more about it click here | ⏰ 8 Hours | ⭐️ 5/5 Star Reviews |
What one reviewer had to say about this tour:
"Brilliant Day: Absolutely fantastic! Our guide Sakhile was brilliant. He has extensive knowledge about the area and so much passion. It was a superb day out … will definitely recommend Safari and Surf as a full-day outing in St Lucia. Thank you to all of you!"
A Tripadvisor Reviewer, Feb 2021
4. Explore the Rockpools or go Fishing at Mission Rocks
We were surprised by the number of cars in the Mission rocks car park, but it is apparently a popular fishing spot and great for rock pool safaris at low tide.
It's not a safe swimming or snorkelling area, you'll need to go further north to Cape Vidal for that.
It was high tide when we were there, but if you scramble over the rocks after walking down the path to the beach, 500 metres north there is a sandy stretch of beach with a sea cave full of roosting bats — aptly named Bats Caves.
The name Mission Rocks comes from a Catholic Mission station that was established in the area in 1888.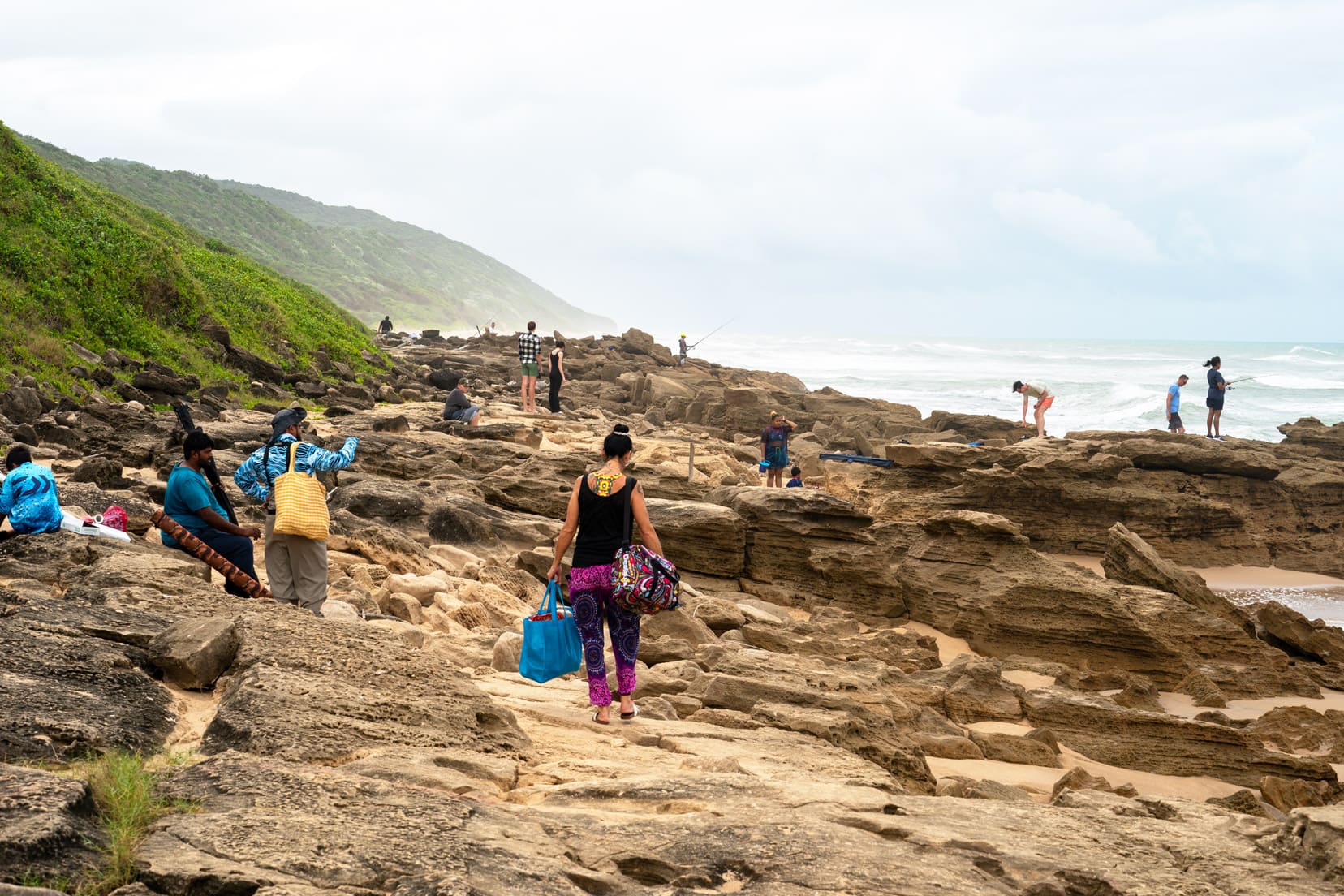 5. Take a Guided Walking Tour in St. Lucia Eastern Shores
A drive through the Eastern Shores is all well and good, but to appreciate the smaller inhabitants, take a guided walking tour.
⭐️ The tour we took with Safari and Surf Wilderness Adventures, was excellent. Not only did we see and learn so much about the macro world of the iSimangaliso and its birdlife, but our guide, Sakhile Duba, taught us much about his Zulu culture and language.
👉 Find out more here | ⏰ 2.5 hours | ⭐️ 5/5 Star Rated
You can read more about our Guided Walking Safari Tour in St. Lucia here.
If you are particularly interested in birdwatching, you can book a birdwatching tour, venturing out with your guide to look for Livingstone's turaco, snake eagles, pink-throated twinspots, scaly-throated honeyguides, and much more.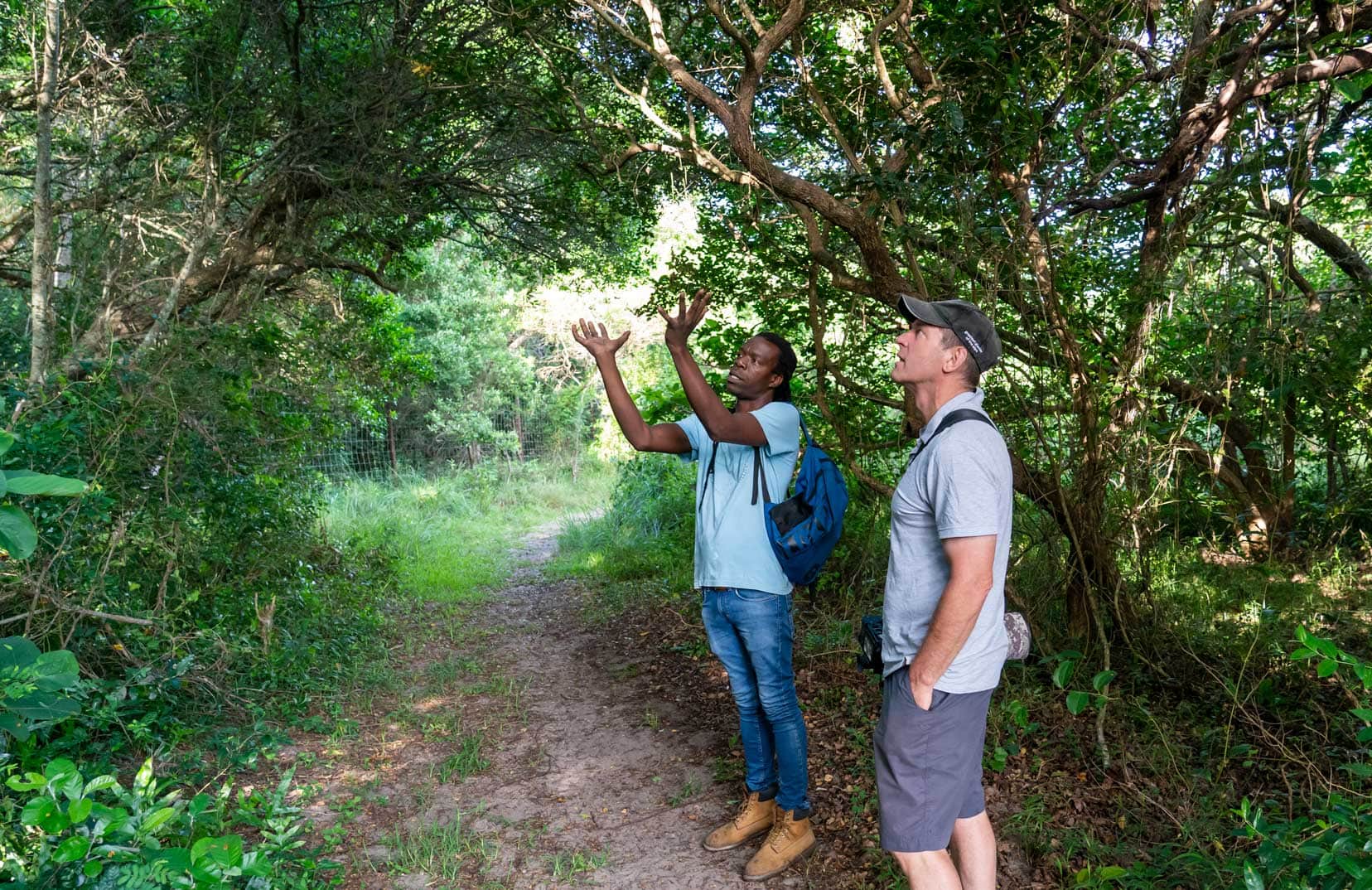 6. Take a Safari Tour to Hluhluwe-Imfolozi Park
The 960 square kilometres of Hluhluwe-Imfolozi Park, established in 1895, is Africa's oldest game reserve. It was famous for its Save the Rhino campaign, and over its time it has relocated more than 4000 rhinos back into the wild.
There are three gates for the park entrance.
Cengeni Gate (on the south side and accessed via Nongoma
Nyalazi Gate (on the south side via Mtubatuba town
Memorial Gate (on the north side via Hluhluwe)
Game Park Opening Times:
Winter: Open 6:00 am, Close 5.00 pm
Summer: Open 5.00 am Close 6:00 pm
I.D. or Drivers Licence Required at Gate
🦏 To book a tour or find out more about it – click here |⭐️ 4.8/5 star review | ⏰ 8.5 hours |
7. Take a Turtle Spotting Tour
Note that you will only be able to do these tours if you are visiting iSimangaliso from mid-November to February.
Leatherback and Loggerhead turtles start coming ashore from about mid-November each year to lay their eggs. Female Turtles will mate every 2 to 3 years and lay their eggs up to 9 times during one season. The eggs then hatch between 55 and 75 days later.
The Leatherback turtles are the largest in the world, growing up to 2.7 metres long, and the only turtle that doesn't have a hard outer shell.
Female Turtles will mate every 2 to 3 years and lay their eggs up to 9 times during one season. The eggs then hatch between 55 and 75 days later.
⭐️ We recommend contacting Safari & Surf to arrange a Turtle Tour
8. Visit the Crocodile Centre, St. Lucia
The combination of flooding and the ever-changing nature of the estuarine environment in the wetlands has meant that over recent years the crocodile population in iSimangaliso has declined.
The lakes have become saltier, forcing the freshwater crocodiles to find alternative places to hang out. Therefore, the best chance of seeing crocodiles and learning more about them is at the Crocodile Centre in St. Lucia.
We didn't visit, as coming from Australia we already have seen and know quite a bit about crocs, and we heard mixed reviews about the centre. Some said it was quite run down, while others enjoyed seeing the crocs and learning about them.
Therefore, if you want to see the crocs up close this might be worth a visit but otherwise, there are plenty of other activities to keep you busy in the iSimangaliso Wetlands.
9. Visit uMkhuze Game Reserve
Another of South Africa's oldest game parks in iSimangaliso is uMkhuze Game reserve. 420 bird species are found here, as well as lions, buffalo, black and white rhinos, leopards, elephants, wild dogs, hyenas and cheetahs.
There are picnic and BBQ sites for day visitors as well as the Rhino Done-O takeaway at Mantuma – which is open for breakfast lunch and dinner.
You can enter as a day visitor or stay over in a chalet or safari tent in the park's Mantuma Camp.
10. Stop off at Lake Sibaya
On route to Kosi Bay from St. Lucia we stopped for a picnic at Lake Sibaya, which is nestled in behind the forested coastal dunes.
We bumped and bounced over the sand track and parked right beside the lake with only a couple of snake eagles for company.
Lake Sibaya is a RAMSAR wetland of international importance and is home to KwaZulu-Natal's second-largest population of hippos and crocodiles. Though, while there, we didn't see evidence of either.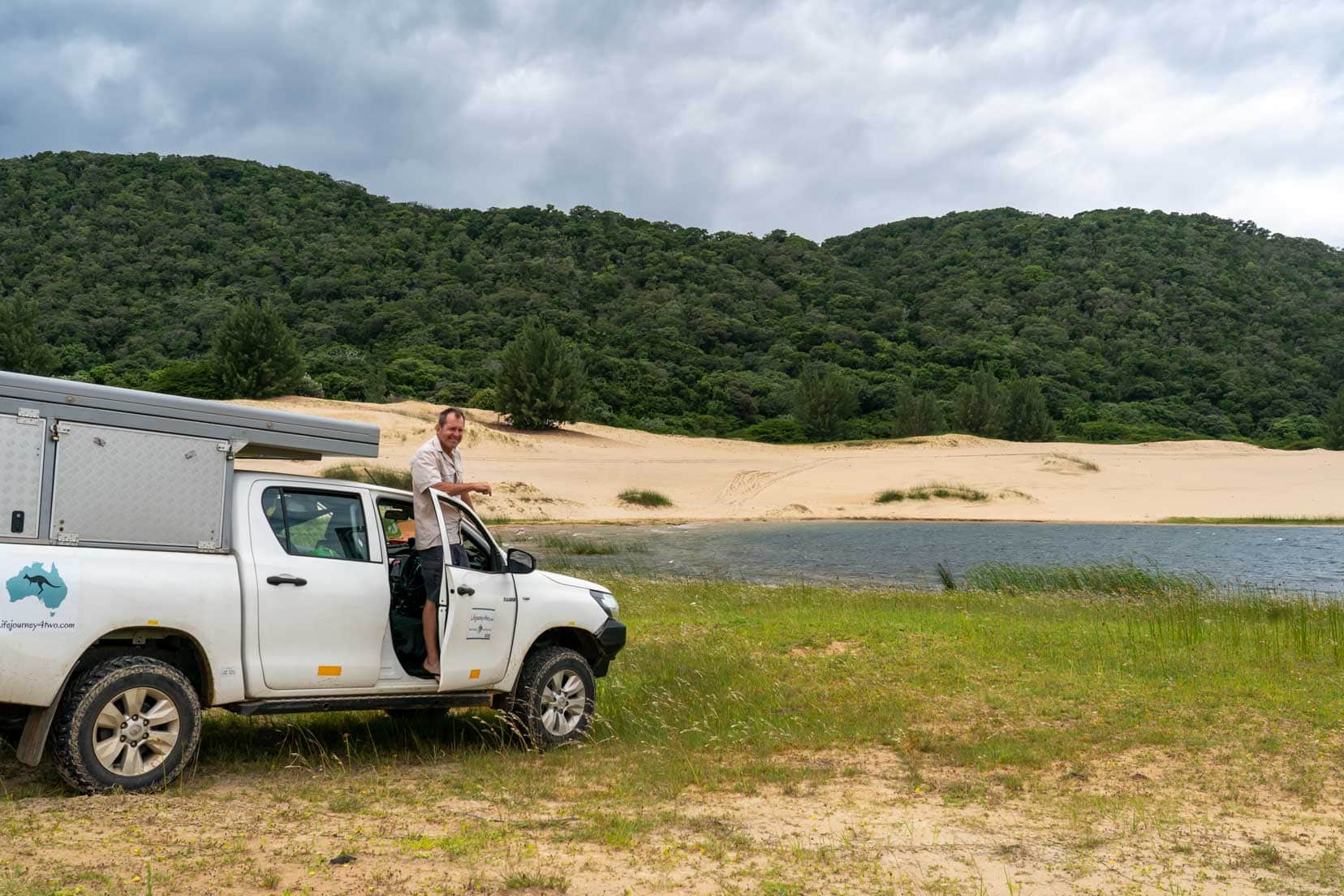 11. Camp at Mabibi Beach or Stroll its Beautiful Beach
If you are driving between St. Lucia and Kosi Bay, make sure to stop off, or even camp, at Mabibi Beach.
Mabibi Beach is a remote, long, sandy beach that requires a 4×4 to access. There is a small entrance permit at the campsite that then allows you to park. If you want to camp there are 8 private sites, all surrounded by the subtropical forest. Each site has water and a braai/fireplace.
Leatherback and loggerhead turtles nest along here, and turtle viewing tours are available.
Nearby, is the luxury Thonga Beach Resort which has its own viewing deck for guests only on the beach.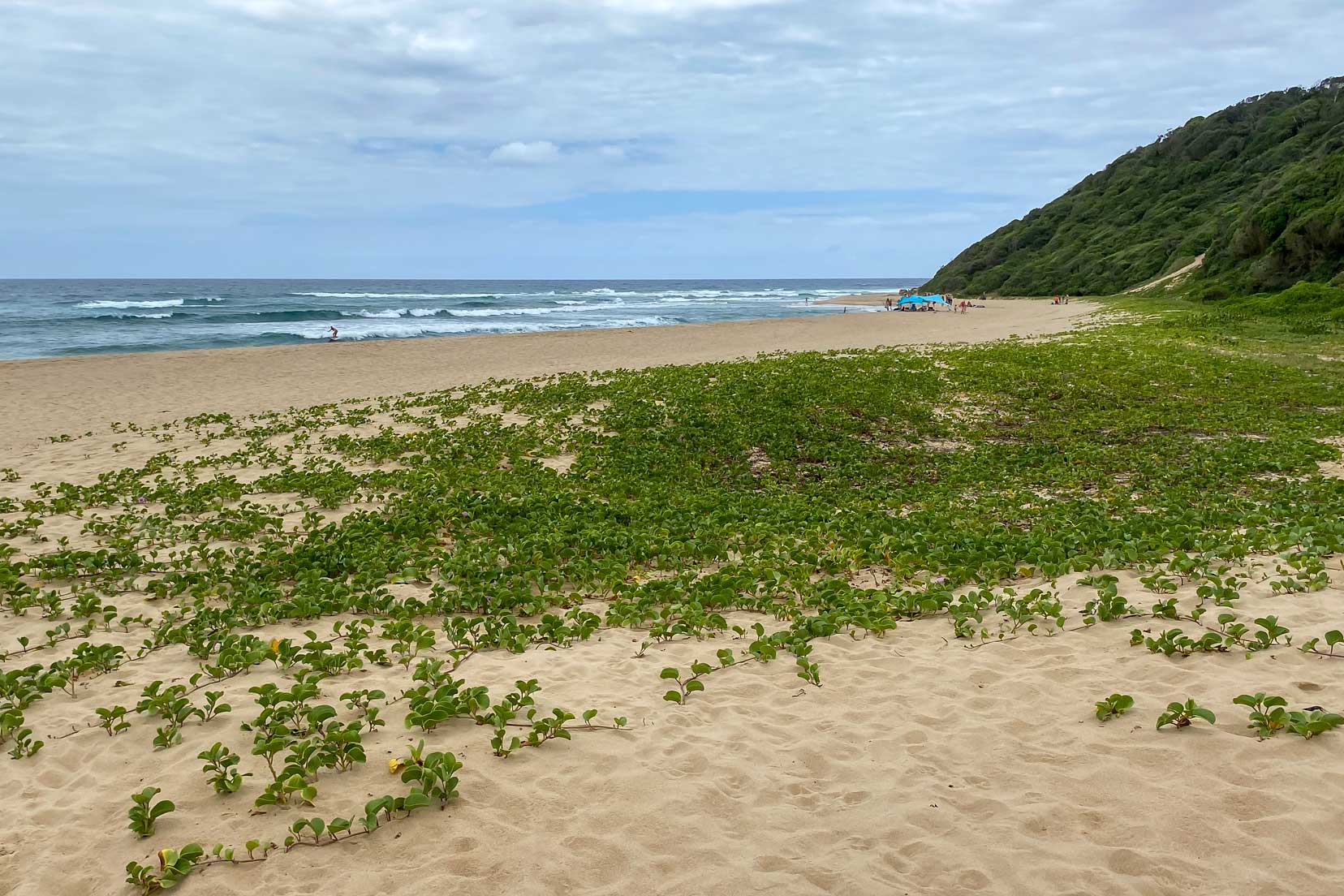 12. Explore Kosi Bay
Kosi Bay, headlined, the Home of the Holiday in the latest GO magazine (Dec 2022/Jan 2023) is in the northern part of iSimangaliso Wetlands, near the border of Mozambique. It is popular with fishermen and snorkelers.
Kosi Bay has 4 main lakes:
Makhawulani (First Lake)
Mpungwini (Second Lake)
Kuhlange (Third Lake)
Amanzimnyana (Fourth Lake
Kosi Bay is the northern part of iSimangaliso Wetlands and visitors pay R72 per person per day plus R65 per car. (If you are going to be visiting often it may be worth signing up for a Rhino Card.)
Around the lakes are mangrove swamps, and forests of sycamore figs and raffia palms. All support a rich biodiversity of animals and birds.
In addition, humpback whales visit seasonally and leatherback and loggerhead sea turtles come ashore to lay their eggs in October. In February, there is a chance of seeing the hundreds of hatchlings making their treacherous journey to the sea — sadly, only a fraction will make it.
Kosi Bay Mouth is sometimes referred to as the aquarium due to the plethora of fish in its waters and it is one of the best places in South Africa to snorkel.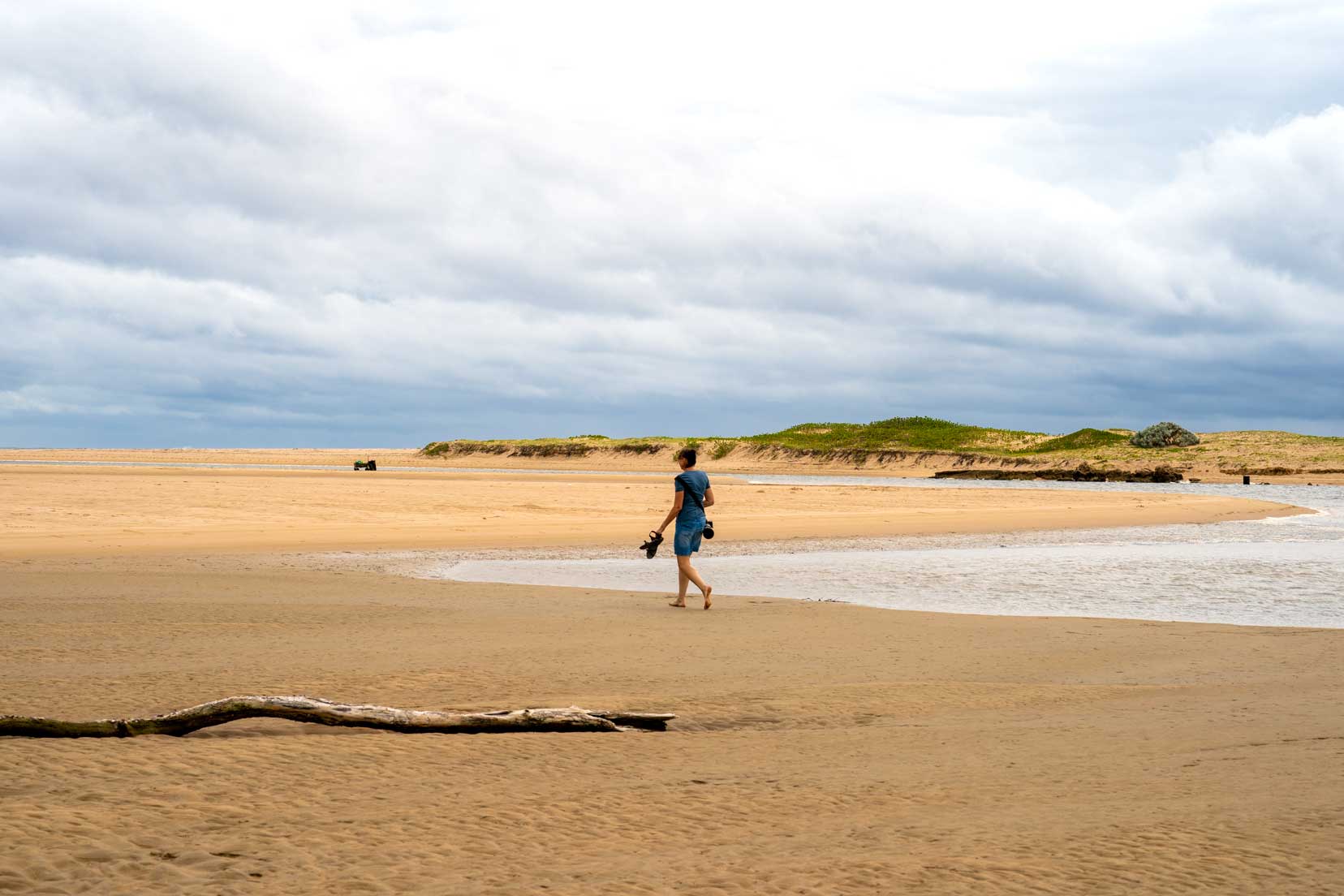 Unless you have visited before, it isn't the easiest place to work out how to get to the lakes or Kosi Bay Mouth. You will also need a 4×4 to get to many of the campsites — but not all, so check with the various camps or lodges before you book.
The campsites will be able to give you extra information but note that you will need to buy a permit for the Kosi Bay Lakes.
When we visited the mouth of the Estuary at Kosi Bay, we were able to get a permit from the campsite we were staying at, but you can buy one at KZN Ezemvelo (see map) – situated at Kosi Bay Resort, on the edge of Kuhlange or Third Lake.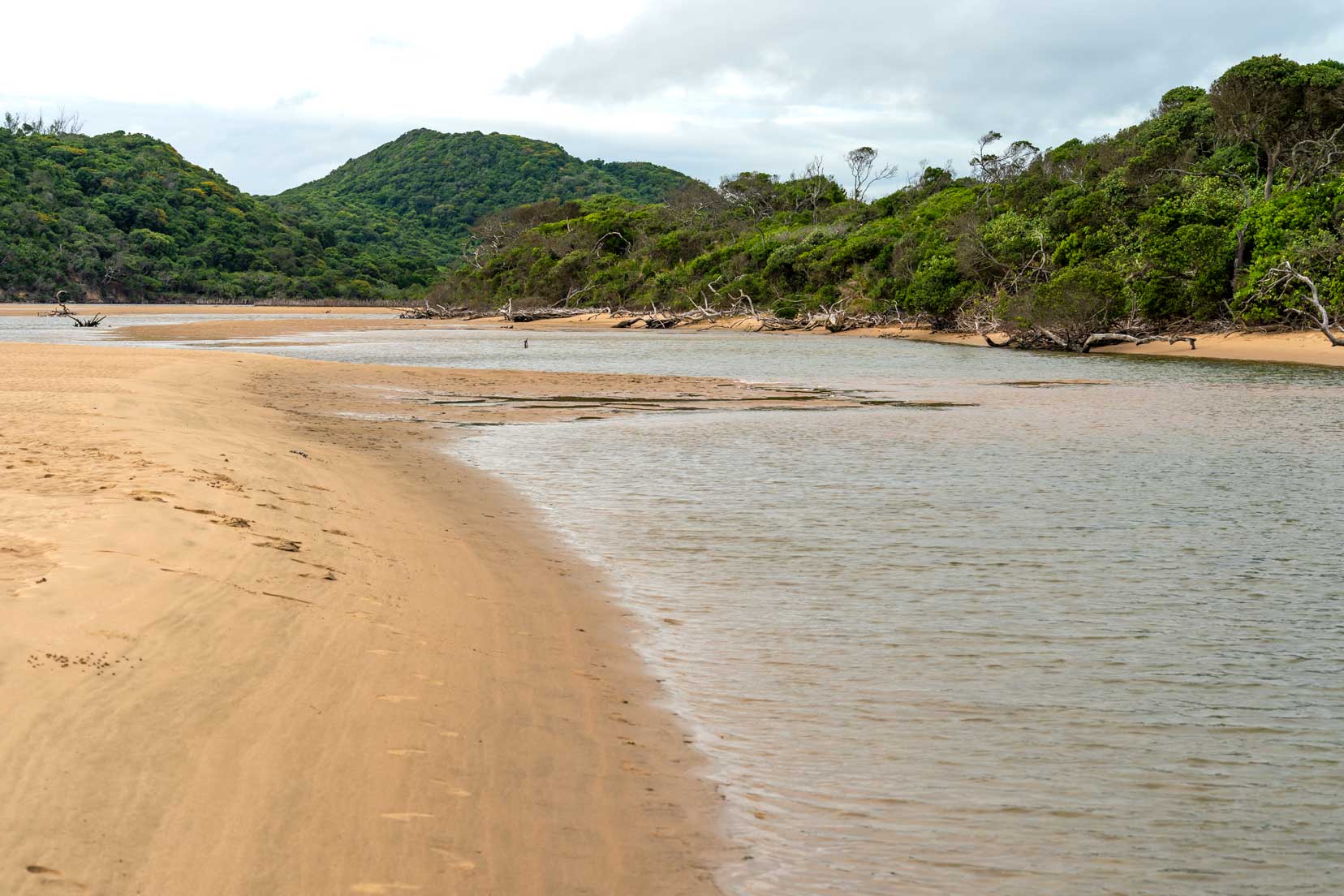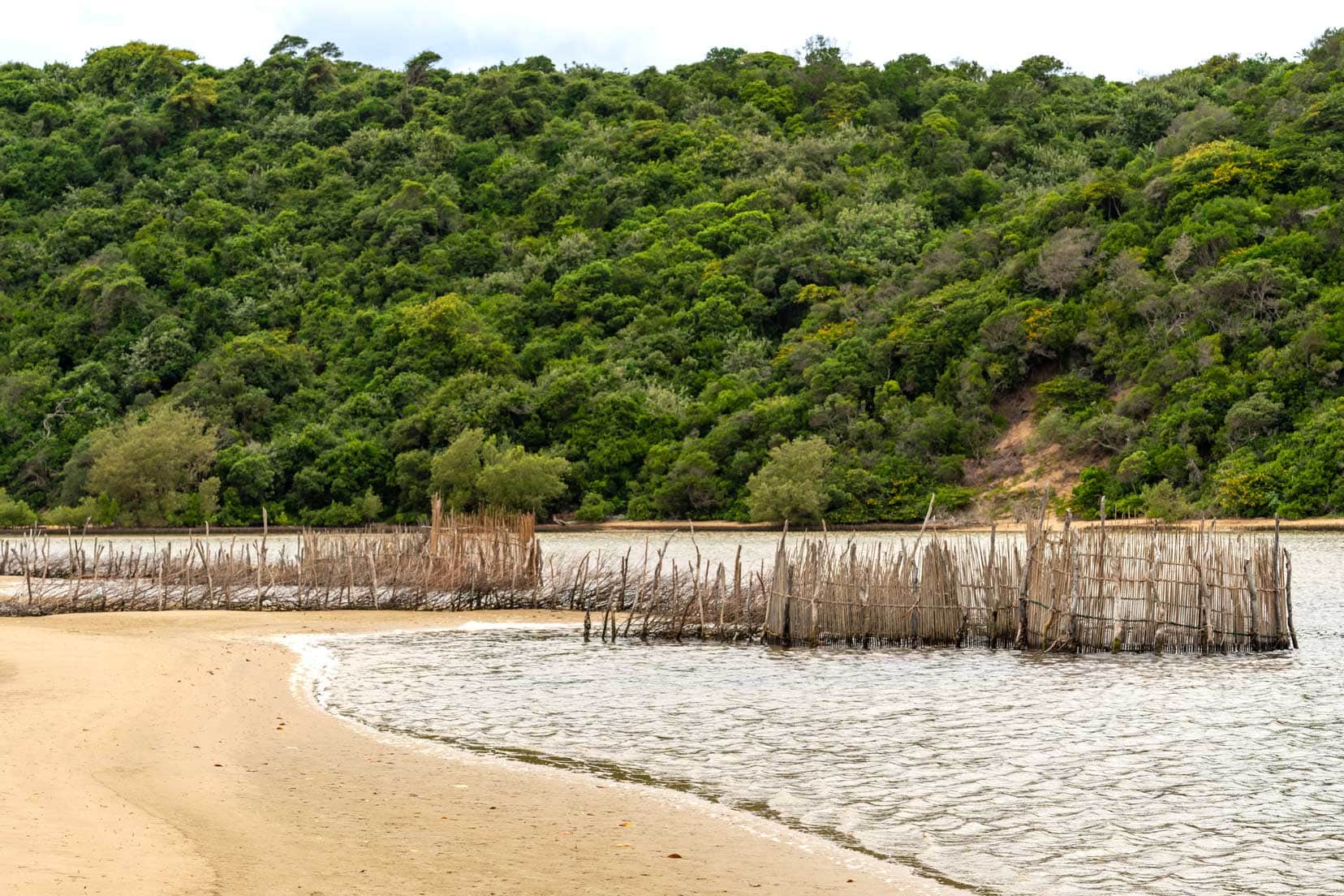 If you'd like to explore the very best of Kosi Bay – take a tour that combines:
A kayak tour through the mangroves,
A snorkel to discover the myriad of colourful fish and
A traditional fish BBQ after learning all about the traditional fish kraals from a local Thonga fisherman.
(We used Safari &Surf Wilderness Adventures and couldn't be happier with their service)
⭐️ 🛶 Find out more or reserve the BEST OF KOSI BAY TOUR here
| ⏰ 7 hours |🐟 Fish BBQ
13. Go Snorkelling at Kosi Bay River Mouth
Kosi Bay Mouth is sometimes referred to as the aquarium due to the plethora of fish in its waters and it's one of the best places in South Africa to snorkel. Discover the diverse marine life like emperor angelfish, blue-barred parrotfish, and honeycomb rays.
What you can see depends on the weather and tide, but the best time to snorkel here is when clean seawater flows into the estuary at high tide.
You can take a small group tour with a local guide who takes you to the best spots to see fish and help you identify them afterwards.
🐟🐠🐟 Find out more or book this Snorkelling Adventure here | ⏰ 2.5 hours
14. See the Traditional Fish Kraals of Kosi Bay
If you head to the River Mouth of Kosi Bay, you will see all the fish kraals laid out in the estuary.
The perfect tour to take to learn more about the Kraals and the 700-year-old tradition of the Thonga people is the Best of Kosi Bay Tour.
Along with a kayak and snorkel tour, you will learn about the workings of the kraals from a local fisherman, sample some traditional palm wine and enjoy a luscious traditional fish BBQ.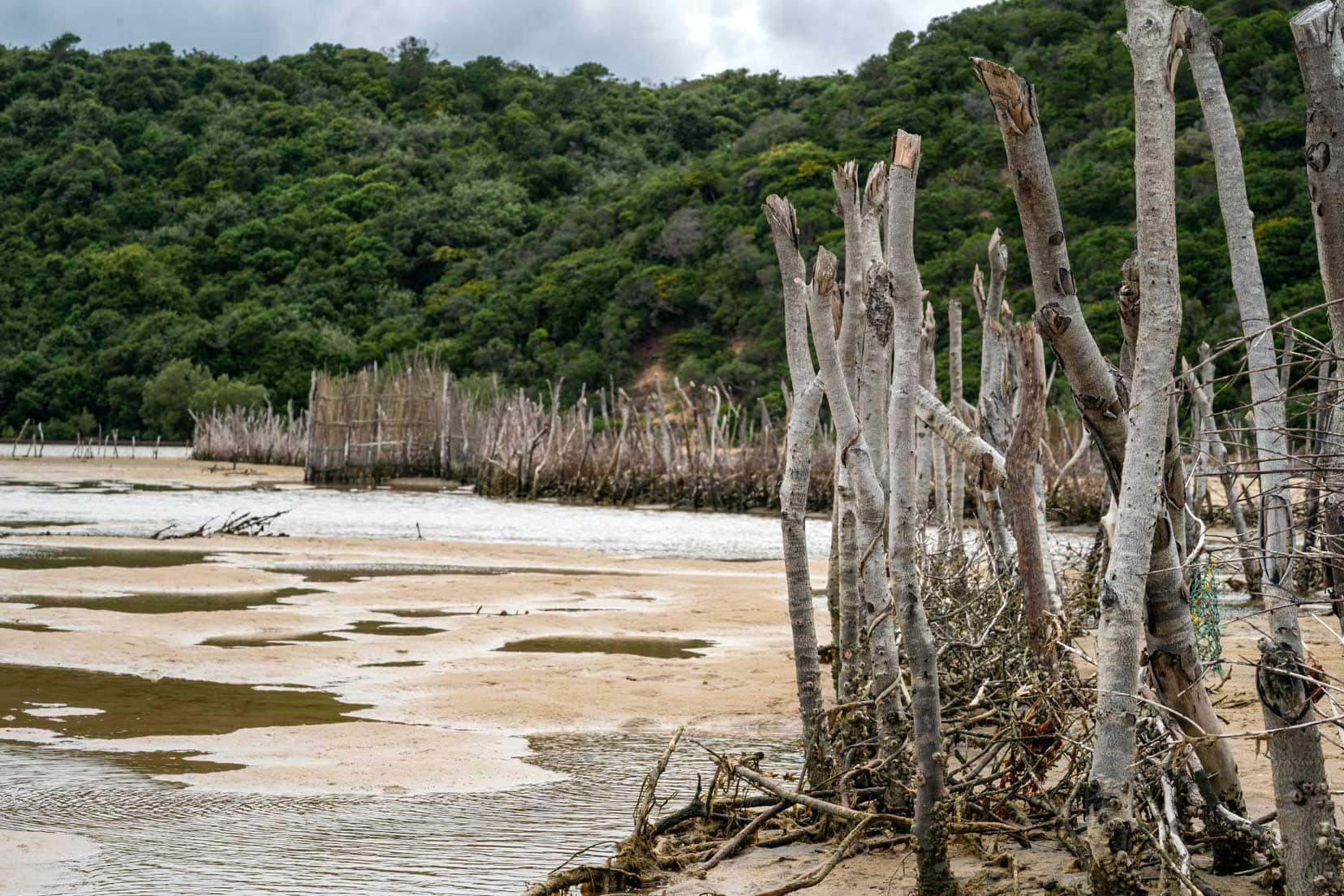 15. Take a Kosi Bay Mouth Kayak and birdwatching Tour
Explore the mangroves, birds and fish life in Kosi Bay Mouth Estuary on a kayak tour with a local Thonga guide.
You may see fish eagles, palm nut vultures, mangrove kingfishers and flamingos. You'll also learn about the local Thonga culture and paddle through the traditional fish kraals.
🦩 Find out more or book this Kayak and Birding Tour HERE | ⏰ 2 hours |
16. Visit Tembe Elephant Park
Tembe Elephant Park is about an hour's drive from Kosi Bay and worth a visit to see some of Africa's largest Elephants in this 300 square kilometre reserve.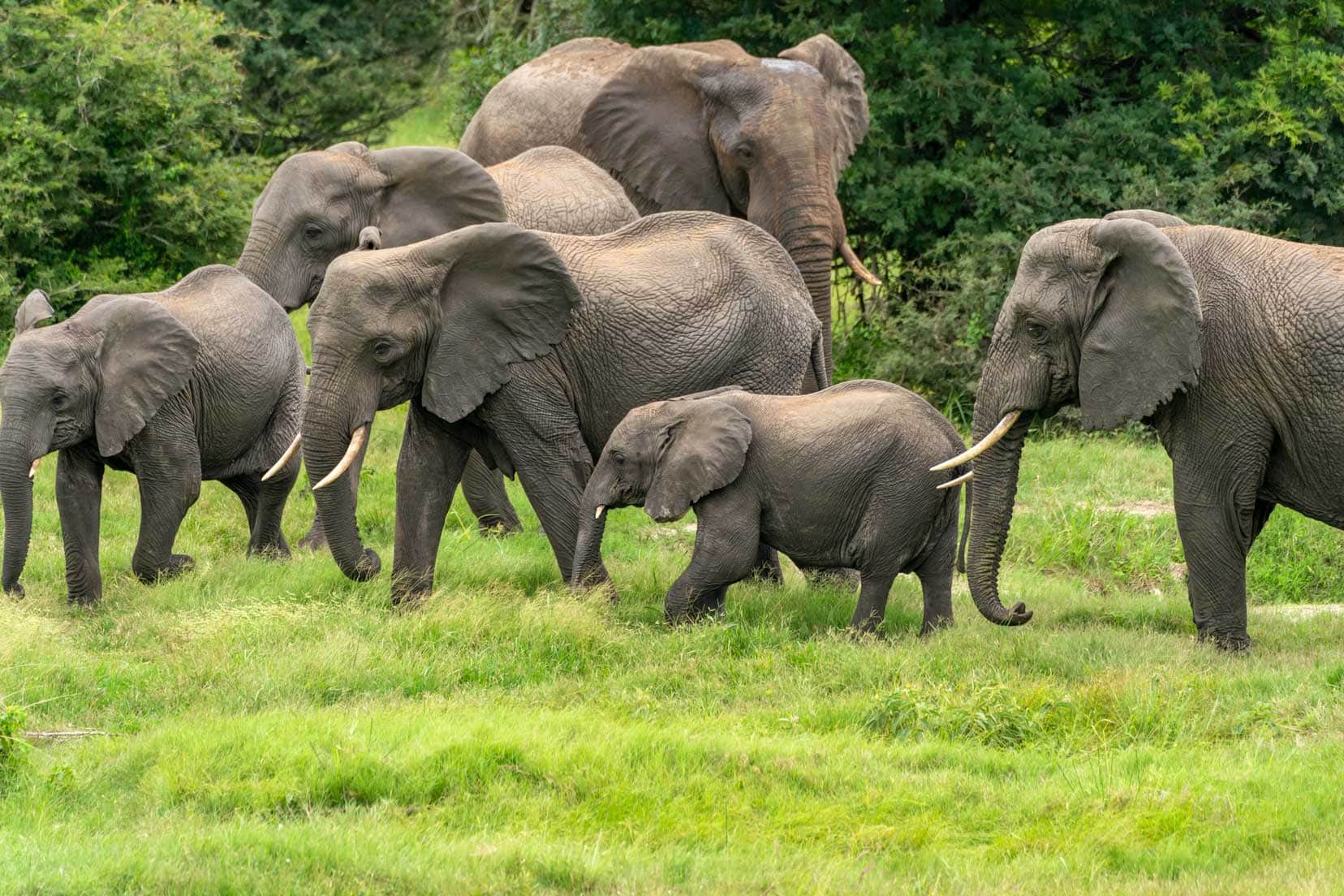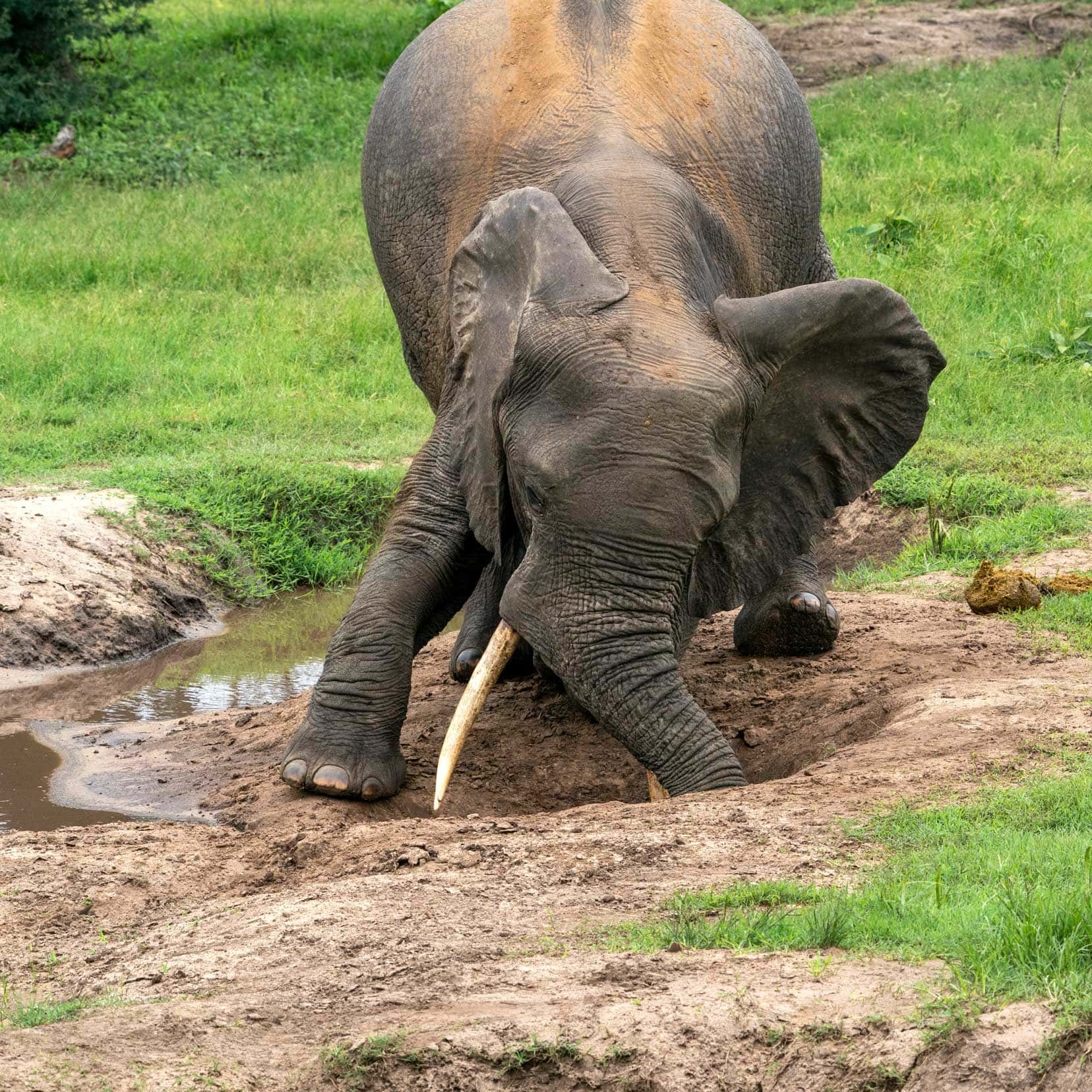 Only 15 cars are allowed into the park per day, so make sure you arrive early. We arrived at 11.30 am, oblivious to this rule, and, after an hour's drive to get there, were told we couldn't enter as we were the 16th car.
It's also worth noting that you have to have a 4×4 vehicle for entry.
We aren't ashamed to say we pulled our trump card, saying we had come all the way from Australia to see the Tembe elephants. The guard at the gate seemed reluctant at first, but fortunately, after studying Lars' Australian driving licence, he let us in.
We gave him a packet of colouring pens for his grandchildren, as a thank you. We keep a stack of them as bargaining chips for when police blocks get tricky. It was a ploy recommended to us by local South Africans. (Sometimes the police may pull you up over random things and maybe expect a kickback in some form or another. A can of cold coke is also another recommended sweetener!)
It isn't too expensive to visit the elephant park as a visitor, it cost us 390 Rand (about $35 AUD).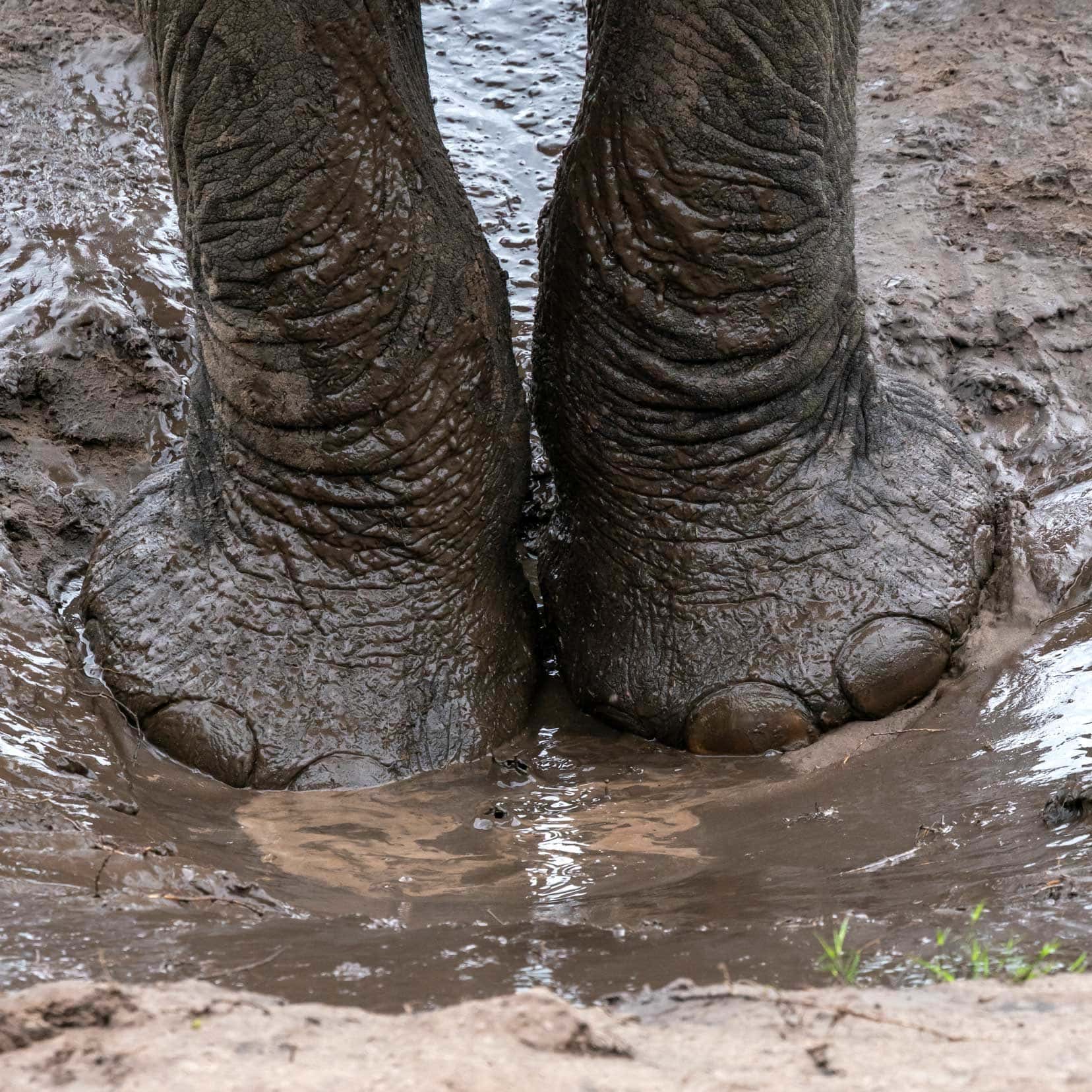 Throughout the park, there are one-track sandy roads, which does make it tricky if you meet someone coming in the opposite direction — and it is then that you realise why it is good that cars are limited.
Even so, we still found ourselves reversing several times and struggling to find somewhere not too bushy to haul ourselves off the road to make space for oncoming cars.
You could spend all day traversing the many tracks in the park, but we recommend including the hides. We saw elephants at both hides we visited.
In the park, we saw lots of nyalas (a type of antelope) and even had the privilege of watching a martial eagle preen itself.
It wasn't until we were leaving that we encountered elephant herds on and around the road. In fact, a big tusker started up the road towards us, so we had to keep moving back to keep our distance.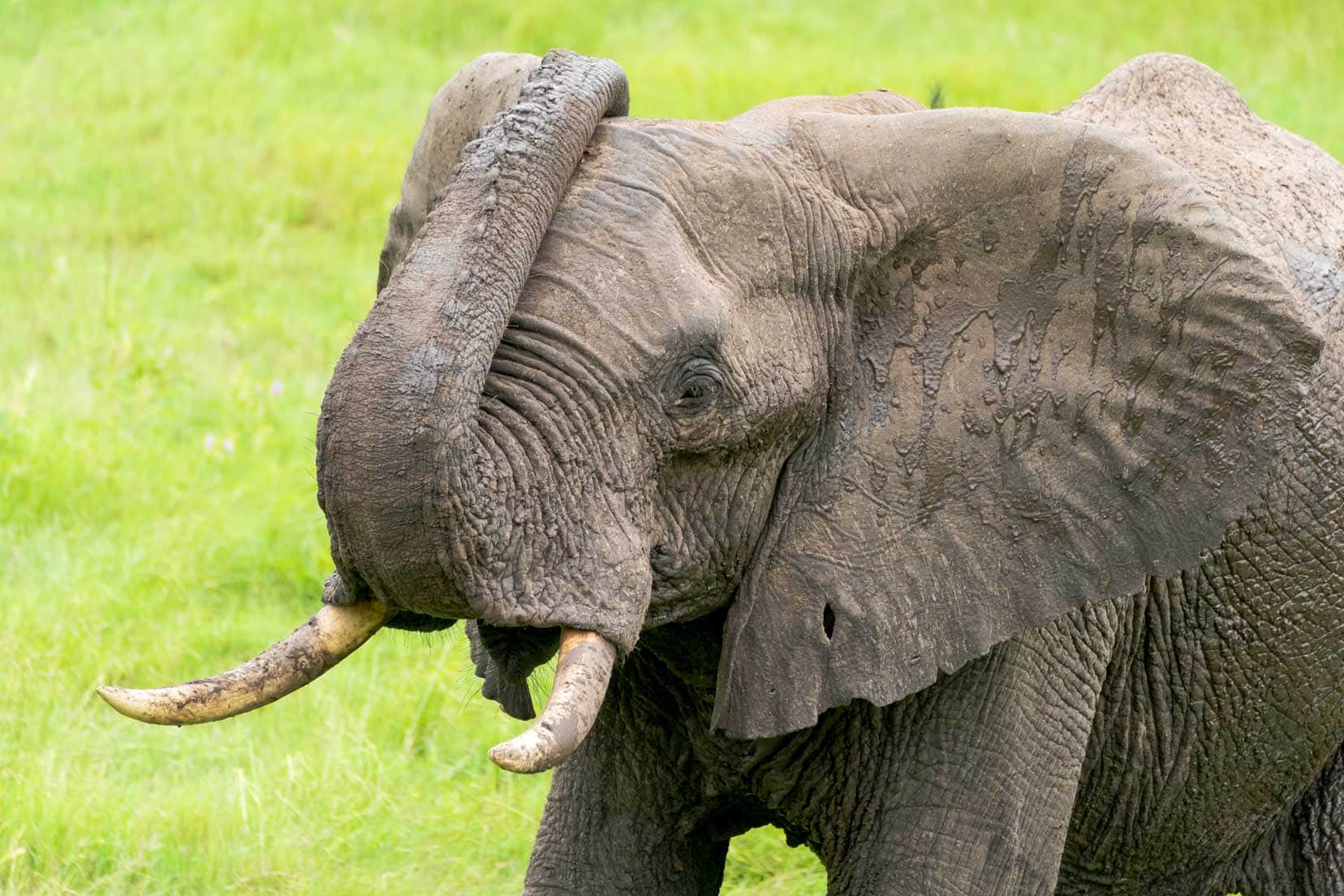 iSimangaliso Wetland Park Activities Video
Take a peek at some of our video snippets and pics from our stay in St. Lucia and the things we saw on the drive through iSimangaliso Wetland Park.
iSimangaliso Wetlands Activities: Know Before You Go
Here are a few points to note that will make visiting the area and your iSimangaliso Wetland reserve activities more enjoyable.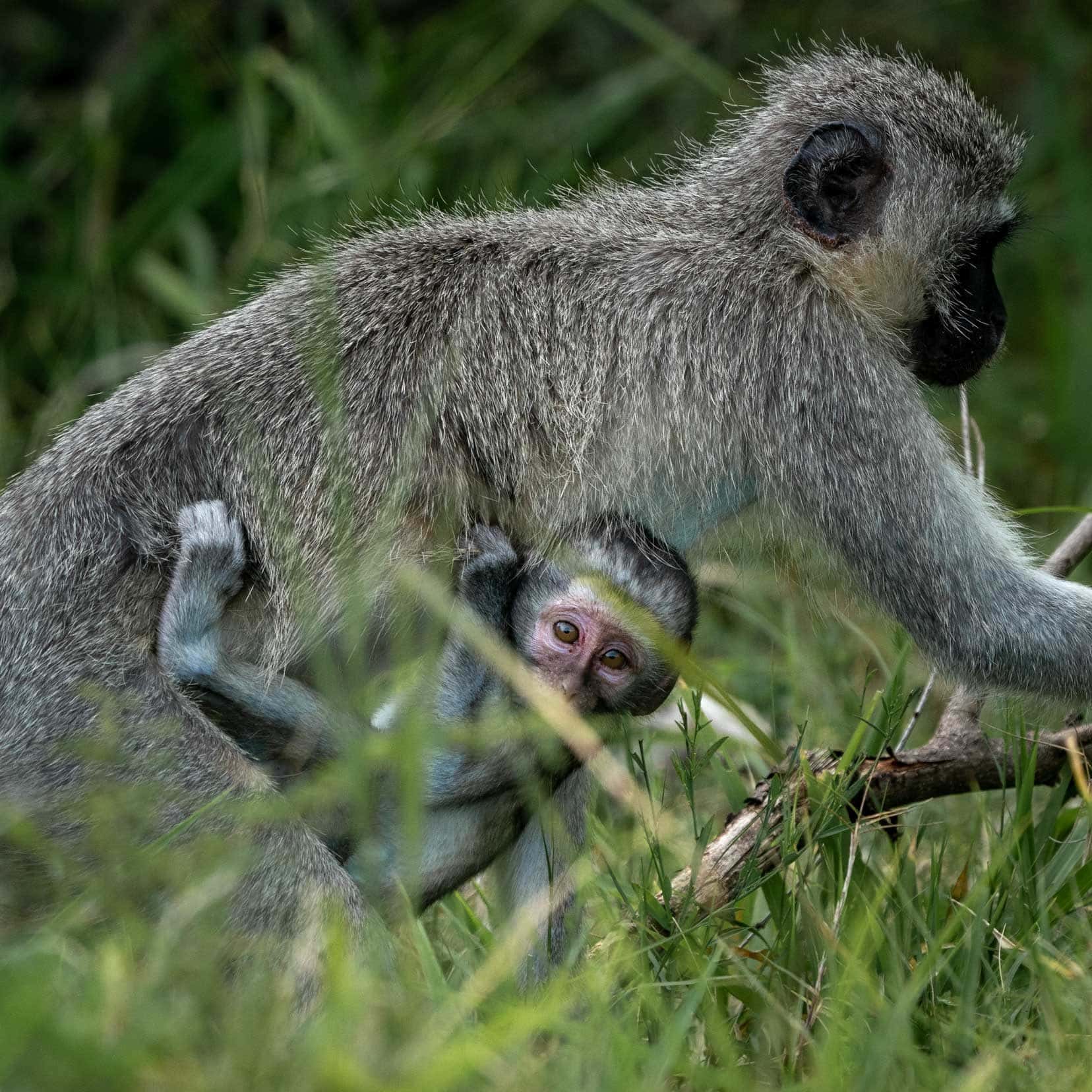 Health Information for iSimangaliso Wetland Activities
The iSimangaliso area is a low-risk malaria area but as it is a wetland there are plenty of mozzies to keep you busy swatting. Therefore, make sure to have plenty of mosquito spray.
Wear light-coloured clothing with long sleeves and pants in the early morning and evening when the mozzies are most active.
We took a prophylactic against malaria (doxycycline), just in case. You need to start taking this two days before any possible exposure.
The water at the iSimangaliso campsites and lodges is drinkable.
iSimangaliso Park Entrance Fees
Most of the lodges and campsites can be accessed without a permit, but once you drive into an area of the park, for example on the eastern or western shores around St. Lucia Lake and the Kosi Bay Lakes or Estuary mouth, you need to pay daily for an entrance permit.
The permit office is at KZN Ezemvelo at third Lake, Lake Kuhlange and must be bought before you enter the park. It can be bought the day before if you want to enter the gate early. And note that you cannot buy the permit at the gates.
To get to Kosi Bay Mouth gate entrance from the permit office is about a 30-minute drive north. Then from the gate to the parking place for Kosi Bay Mouth is about a further two kilometres.
Permit Office Opening times: 8 am – 4 pm
Gate Opening Times: 6 am – 6 pm
A RHINO Card will give you free entrance to the Ezemvelo Reserve parks and discounts on accommodation and activities. This may or may not be worth purchasing depending on the length of time you will be spending in the area.
Where to Stay in St. Lucia, iSimangaliso Wetlands
As St. Lucia is a popular tourist destination and has a variety of chalets and rental accommodation available.
Its main campsite, where we stayed is Sugarloaf Campsite has many sites but gets booked out very early for peak season.
If you aren't camping, then the following guest houses and lodges have excellent reviews:
African Ambience Guest House (B&B)
Couples particularly liked the African Ambience B&B location — they rated it 9.7 for a two-person trip.
Outdoor pool with landscaped garden
Free wifi
Beach within 2km
Private entrance
Private bathroom
Bar
BBQ Facilities
Breakfast inc. in price
Free Parking

Here's what their guests had to say:
"Everything was high quality" – Richard, UK, Dec 2022
"We were looking for a peaceful and quiet place to spend a night and we found it… and lovely breakfast… will definitely be back." – Barry, South Africa, Dec 2022
Lake St. Lucia Lodge
Couples particularly like the St Lucia Lodge location — they rated it 9.6 for a two-person trip.
Overlooks St. Lucia Estuary
Nestled within a lush tropical garden
Self-catering studio
Fully equipped Kitchen
Braai area
Private bathroom
Free wifi
Free Parking
What guests had to say:
"The spotless cottage is in a very nice and well-maintained garden … We saw some other accommodation in town and this was by far the best. Don't hesitate to book :)" — Sarah, Germany, Nov 2022
"Outstanding service. A beautiful piece of paradise tucked away in between some of mother nature's finest greenery. There is a good sense of safety, while still feeling that wild African spirit. We loved our stay and will be sure to book again. Everything we needed was supplied." — Stuart, South Africa, April 2021
Parker's Cottages
Couples particularly like Parker's Cottages location — they rated it 9.2 for a two-person trip.
Outdoor swimming pool
Free wifi
Air-conditioning
Private bathroom
Free toiletries
Full English/ Irish, continental or vegetarian Breakfast available
Tea/coffee maker in all rooms
Bar
What guests had to say:
"Place is great, the room is comfortable, and breakfast was really good! I'll definitely stay again here if I visit again St.Lucia." — Yurifrey, Italy, Nov 2022
👉 For MORE ACCOMMODATION OPTIONS IN ST LUCIA check Booking.com here
Where to Stay in Kosi Bay, iSimangaliso Wetlands
We ended up staying in two very different campsites at Kosi Bay, Casitas and Zlondi.
Kosi Bay Casitas
Rated 8.2 by Couples
The first, Kosi Bay Casitas, was very popular, with a swimming pool and restaurant on site. Unfortunately, as we were visiting in one of the busiest times of the year, the camp was full of holidaymakers and with it also being the Christmas period – everyone was in the party mood.
Therefore, it wasn't the quietest camp for us to have chosen! As early risers, we go to bed early and this camp just didn't suit us. If you enjoy the holiday/ party vibe, however, this would be a great place to camp.
I would imagine it to be much quieter in the off-peak season.
The camp is also within walking distance from 3rd Lake known as Lake Nhlange, where you can swim or take a walk in the forests.
There are 14 camp stands and nine chalets. You can book a chalet here.
Zilondi Bush Camp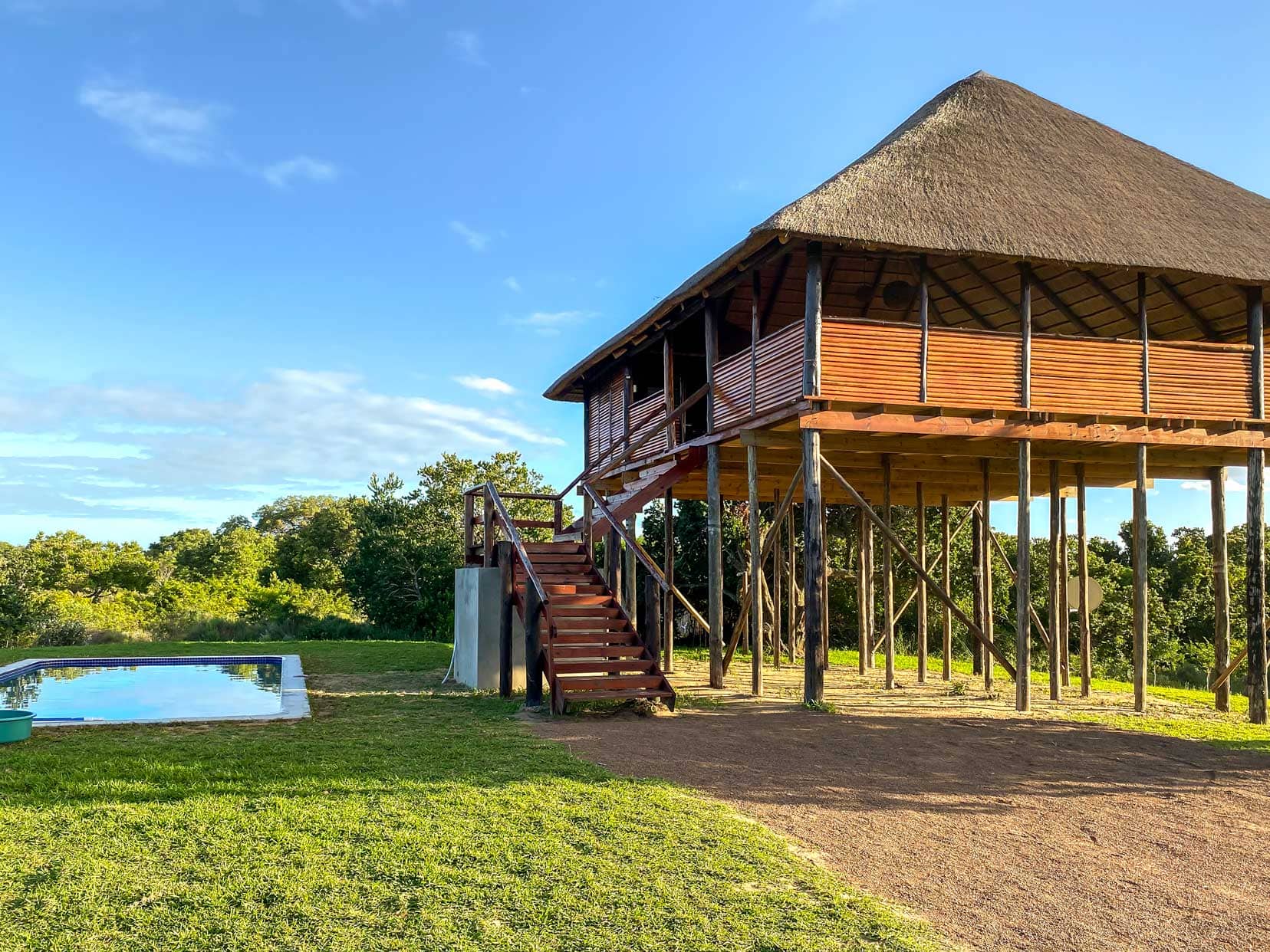 The second camp we stayed at, Zilondi Bush Camp, was much more rustic with sites spaced well apart and suited to those who prefer bush camping.
Saying that though, there were still all the normal ablutions, with water and electricity available as well as a swimming pool and viewing deck overlooking Zilondi Lake.
🛏 To book Zlonde Camp Contact details can be found on their Facebook Page
Those were the two we tried but there are other campsites, as well as camping chalets, safari tents and lodges available to book in Kosi Bay.
Here are a few that are popular:
Kosi Bay Resort
⭐️ Couples rated Kosi Bay Lodge 8.4
A 6-minute walk from Kosi Lake
Some units have toaster and microwave
Buffet breakfast served daily
Swimming pool
BBQ Facilities
Restaurant on site
Sun terrace and garden

What guests had to say:
"Great stay. The staff were super helpful and attentive. The rooms were super spacious and lovely" —Van, UAE, Dec 2022
"Heaven on Earth. Everything was great and the staff friendly … the worst part was leaving." — Gaby, South Africa, Dec 2022
Chindero Eco-Lodge
⭐️ Couples rated Chindero Eco Lodge 8.9
Free Parking
Timber framed & solar powered
Continental, Full English/Irish, Vegetarian, Vegan, Gluten-free, Buffet Breakfast
What guests had to say:
"We had a wonderful stay at the lodge! wonderful accommodation, wonderful hosts (very kind and helpful) and wonderful food! we would return anytime." — Marie, Germany
"The lodge is beautifully built to blend in with nature. The Pan-African cuisine in the evenings was divine." — Carin, South Africa
"Lovely hidden place in the forest. It felt like you were far away from everything. Pam and Bill are outstanding hosts. Very friendly and they really look after you." —Arnold, Netherlands
👉 Click here for more KOSI BAY ACCOMMODATION OPTIONS
The Best Time of Year to Visit iSimangaliso Wetlands
The best time of year to visit iSimangaliso Wetlands depends on your preferred ideal conditions.
For us, visiting in December, in the peak season and in the school holidays probably wasn't the best choice. But at the time of booking, we didn't realise how popular the area was.
If you are looking for hot weather, and a vibey atmosphere then this time of year may suit you. If you prefer a quieter visit, however, and the weather to have less intense heat, then May June and July are the best months to visit.
That time of year also has less wind, and fewer mosquitoes and campsites and accommodations won't be so booked out.
If you are visiting in the summer remember to take precautions against mosquito bites.
Getting to iSimangaliso Wetland Park
From Durban, St. Lucia is about a 3-hour drive and Kosi Bay is a 5-hour drive from King Shaka International Airport just north of Durban.
From Johannesburg to St. Lucia it's about 8 hours, and to Kosi Bay, about the same.
If you are travelling from Johannesburg, the perfect halfway stop on the way to Kosi Bay or St. Lucia is at The Welveriend B&B at Piet Retief. We stayed there on the way and on the way back – great owners, beautiful gardens, and fantastic breakfast included.
Accessing iSimangaliso Park Gates
The iSimangaliso Park gates are accessible from the N2 and the R22.
The southernmost Park entrance is Maphelane, accessible from the Kwambonambi junction.
To visit the Eastern Shores and Western Shores sections (and the town of St Lucia), turn off the N2 at Mtubatuba.
The R22 branches off the N2 at Hluhluwe, with directions showing the way to the False Bay gate.
Further north along the R22, the D820 on the left leads to uMkhuze's Ophansi Gate
To reach Sodwana Bay, Lake Sibaya and the Coastal Forest sections, the turnoff from the R22 is at Mbazwana.
Kosi Bay is accessed via the town of Manguzi/KwaNgwanase.
General Driving Conditions in and near iSimangaliso Wetlands
You will need your own car – and we recommend a 4×4 to make the most of your time there.
🚘 If you need to hire a vehicle, check out the best prices from Discover Cars.
Driving in South Africa requires you to have your wits about you. We found driving in Kwa-Zulu Natal that the road conditions tended to be poor, with lots of potholes.
You also need to watch out for the many speed bumps as you drive through towns. Many aren't marked on the side of the road and the markings across the top are worn down.
On top of all that, you will likely encounter goats and cows on the road as they wander freely on the roads oblivious to the oncoming traffic.
Added to dodgy road conditions, the driving skills of many on the road aren't of a high standard. We were regularly stunned at some of the driving antics – with one of the worse being when cars are overtaking as they have no regard for anything coming the other way!
If you are able to ask a local for the best roads to take from certain towns, do so. They will know the up-to-date situation regarding road conditions and any targeted crime areas.
Driving to Kosi Bay
On the way to Kosi Bay, you will pass through the town of Manguzi. It is a bit of a bottleneck for traffic and is manic, with cars lining up at gas stations and market stalls on the side of the street with people meandering across the street.
Apparently, if you drive through before 10 am – it is less hectic. This is the last place to stock up on supplies or gas before you enter Kosi Bay.
Some of the campsites and lodges can be accessed with a two-wheel drive but do check before you book. You could then walk to the lakes.
The tracks around Kosi Bay can be difficult to navigate through, there is a maze of sandy tracks, and it is easy to find yourself on the wrong track and in deep sand.
Even using Maps.me and Google maps we managed to take the wrong track a few times!
iSimangaliso Wetland Park Activities … That's a Wrap
Phew… this post ended up being far longer than anticipated, but it has all the necessary information to make planning your iSimanagliso activities much easier and hassle-free.
If you have any questions, do drop us a line and we'll do our best to help out or direct you to someone local who can.
We'd love to hear from readers who have visited the area – send us your pics and let us know your favourite part of the wetlands.
If you enjoyed this article, you may like these FREE RESOURCES:
'One day' or 'Day one' … you decide
Pin and Save on Pinterest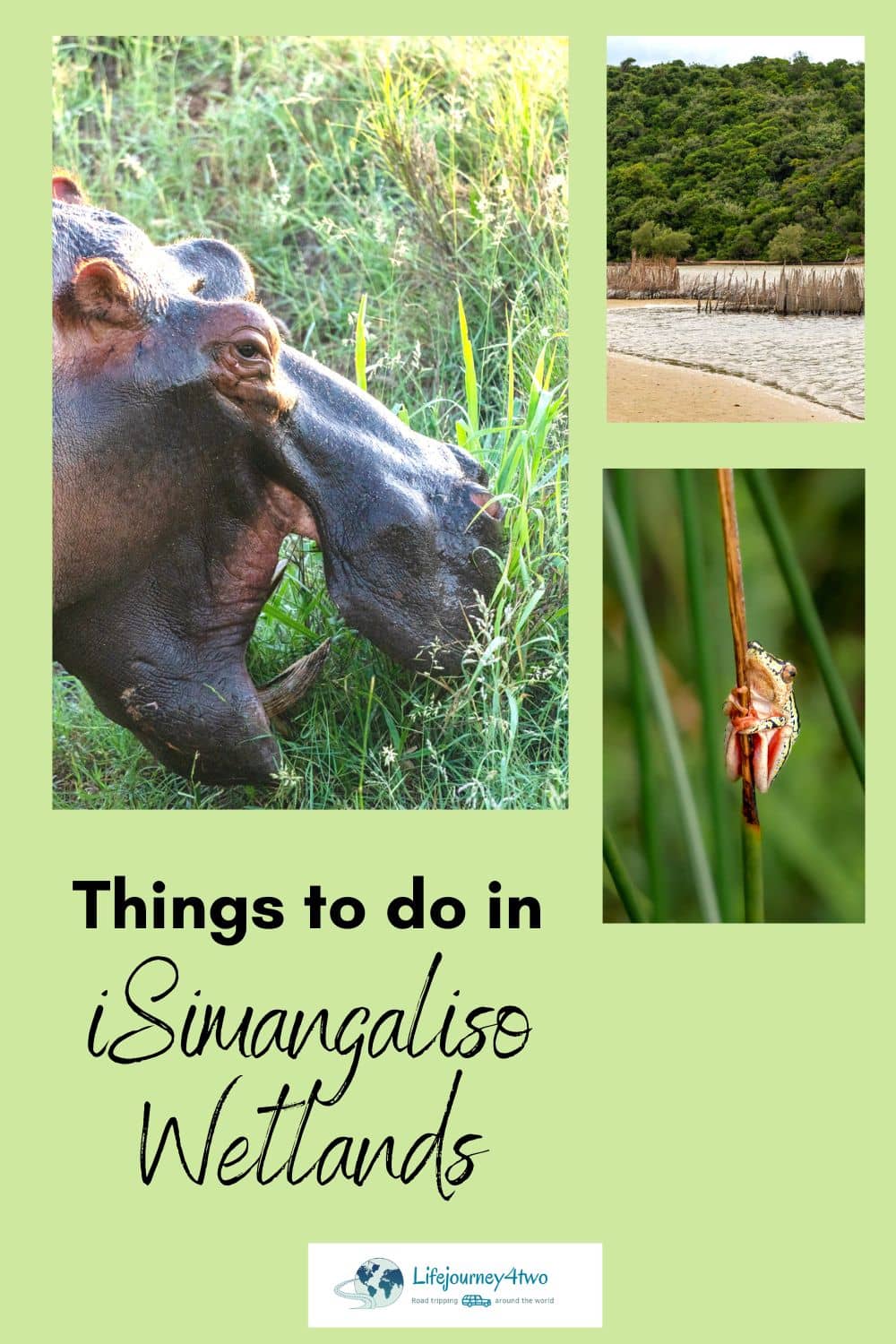 READ MORE:
PLANNING YOUR TRAVELS?
These are some of the travel resources we use when planning our trips.
For a more thorough list visit our Travel Resources page here.