Duddingston Village, Edinburgh
Duddingston Village is a well-kept secret. A pretty pocket of Edinburgh that exudes a simple bucolic charm and feels a world apart from the more well-trodden paths you'll find in much of Edinburgh.
Nestled under the imposing ancient hill of Arthur's Seat, in the southeast corner of Edinburgh, Duddingston's old village quietly ticks along as if covered by a magic invisibility cloak. Thousands of tourists climb the hills surrounding it, but this picturesque gem, although in plain sight, remains hidden. And that is all part of its charm.
A secret garden, a 12th-century church, a Wildlife Reserve teeming with wildfowl and the oldest pub in Scotland. These all await you in the tranquil village of Duddingston.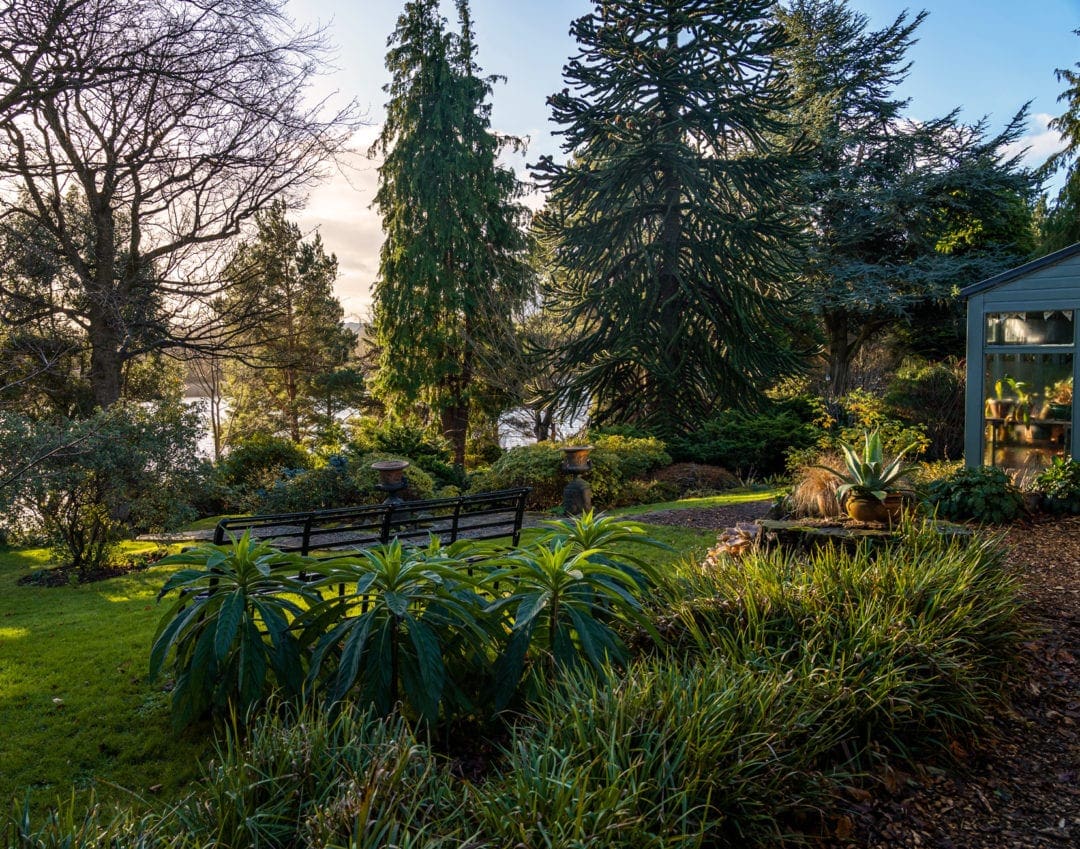 Duddingston Map
Things to see and do in Duddingston Village
Below, we take you on a photo journey through the village of Duddingston. We also include a list of places we recommend taking a wee peek at if you are visiting this peaceful part of Edinburgh.
1. Duddingston Village
The entrance of Duddingston Village, along Old Church Lane, is marked by two of Holyrood Park's royal lampposts. Duddingston, settled in the 12th century, was once a weaving centre and produced course linen called 'Duddingston Harding's'.
To the north of the village, ancient cultivation terraces existed on the lower reaches of Arthur's Seat. These were likely used from prehistoric times to about the 17th century. Interestingly, in 1778, a hoard of about 50 Bronze Age spearheads and swords, (approximately 3000 years old) were found in Duddingston Loch. These are now displayed at Scotland's Museum in Edinburgh and suggest that a village was here much earlier than written records can verify.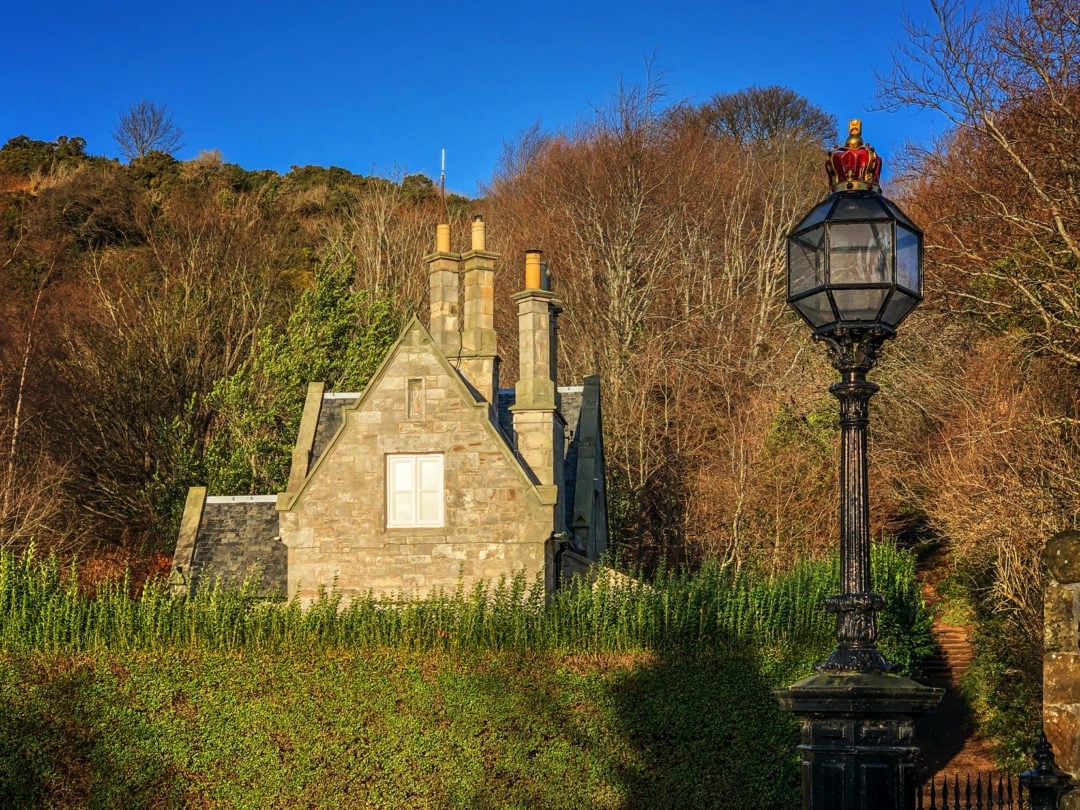 Duddingston village and its surrounding green belt were declared a conservation area in 1925 and the village has many points of interest. It also has links to many famous names in Scotland's history.
For example, Bonnie Prince Charlie (Prince Charles Edward Stuart), is said to have held a war council here just before the Jacobite success at the Battle of Prestonpans in 1745. Unfortunately, the Jacobite progression into England, to reclaim the English throne for the Stuarts, was halted and as the Jacobite army retreated back to the north, they were finally defeated in the bloody battle of Culloden, in the northern highlands.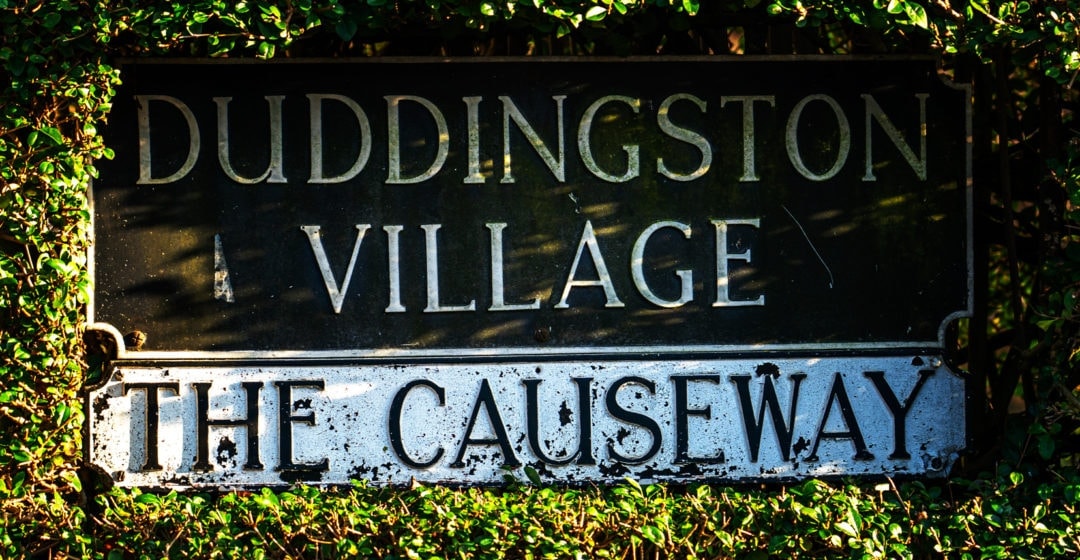 2. Duddingston Loch
Duddingston Loch is the only natural freshwater lake in the City of Edinburgh and is home to a wealth of wildfowl. Swans, geese, ducks and a variety of other birds waddle and flitter around this part of Holyrood Park. There have also been otters spotted on its shores but although we kept our eyes peeled we weren't lucky enough to spot any.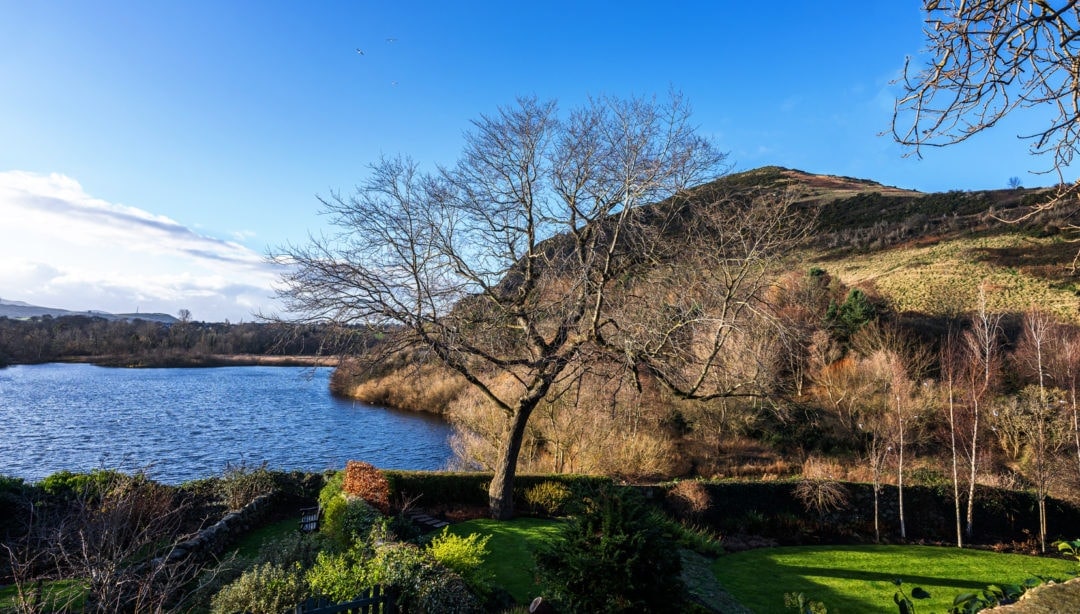 Surprisingly, In the 18th century, Duddingston Loch was used as an ice-skating rink in winter and frequented by the local curling club. However, now the winters are warmer, and you are unlikely to see the local reverend skating across Duddingston Loch. Unlike the Rev. Robert Walker, who is depicted skating on the ice in Henry Raeburn's famous painting of 'The Skating Minister.'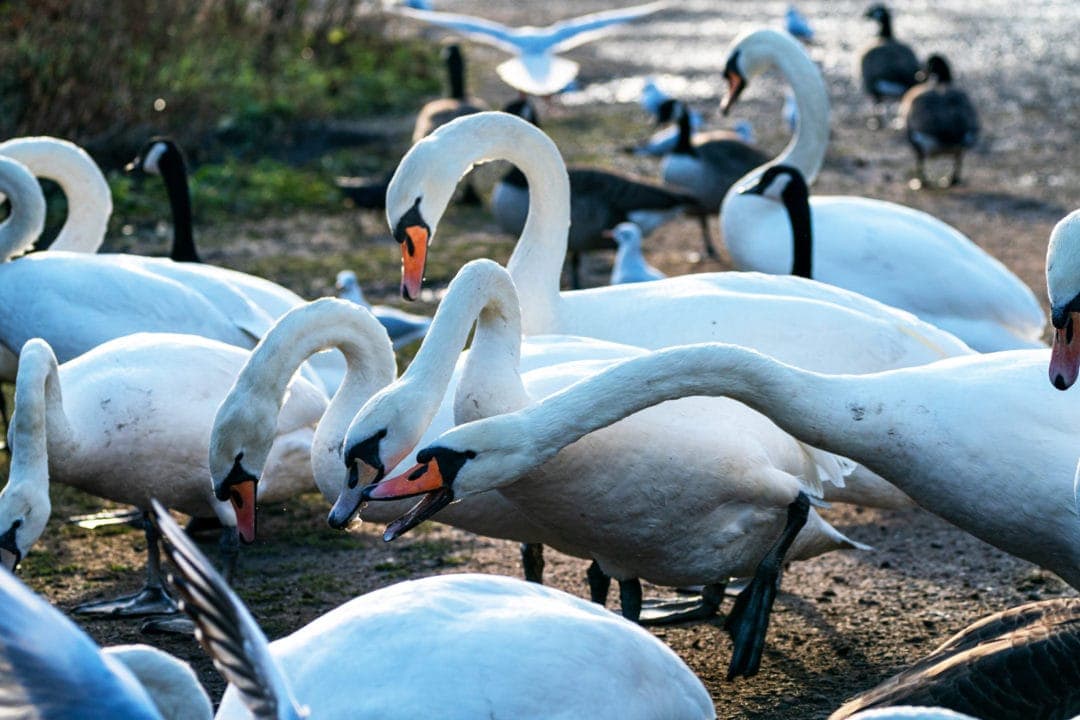 Duddingston Loch became a Wildlife Reserve in 1923 and is a beautiful place to stop for a picnic or bird spotting. While we were there, the swans and geese were eagerly following around a guy with an orange plastic bag who was metering out various types of food. His name was Pino, originally from Naples in Italy, and told me that he'd started feeding the birds at the start of the Covid Pandemic Lockdown. He wanted some company. Pino now regularly visits the birds which he refers to as his friends. His favourite bird is a pink-footed goose that can't fly away and migrate because it has a broken wing.
He mentioned that the best time to visit Duddingston Loch is in May because that is 'baby time'. He eagerly showed me a video he'd taken of baby cygnets riding on their mother's backs and rows of tiny goslings waddling behind their mother goose. I mentally parked the fact that we needed to plan a return visit in May.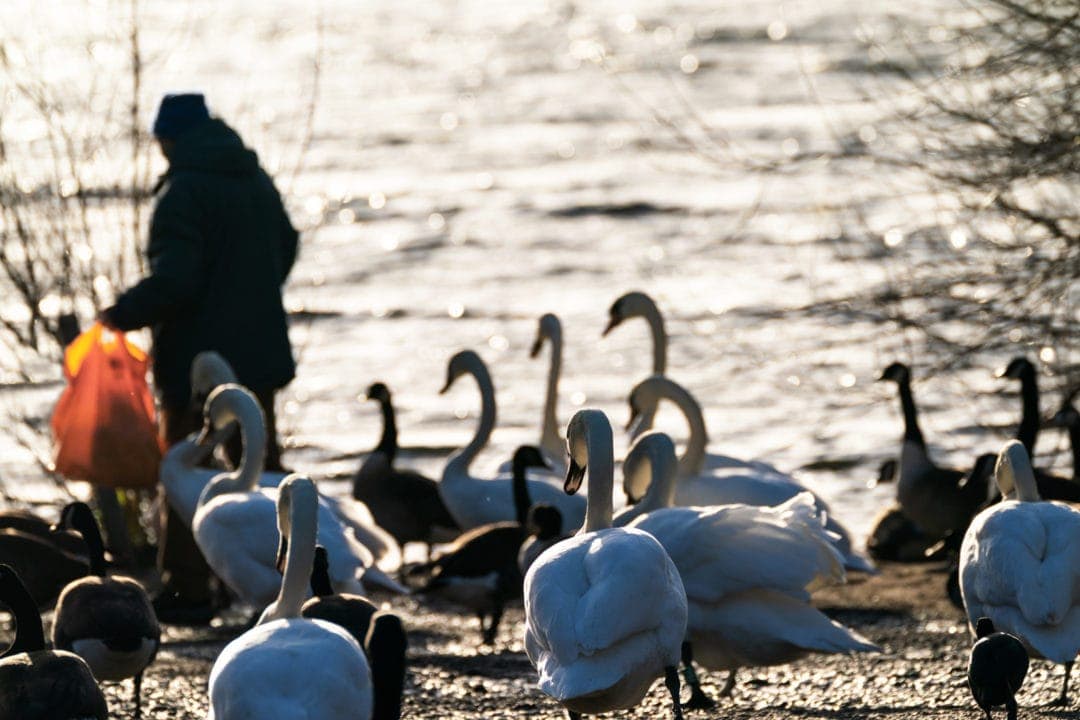 3. Duddingston Kirk
Just beside the Loch, you'll find Duddingston Kirk. Worship has been carried out here since the 12th century and is said to be one of Scotland's oldest churches still in use. Of course, it has been renovated several times, but some parts of the original church remain.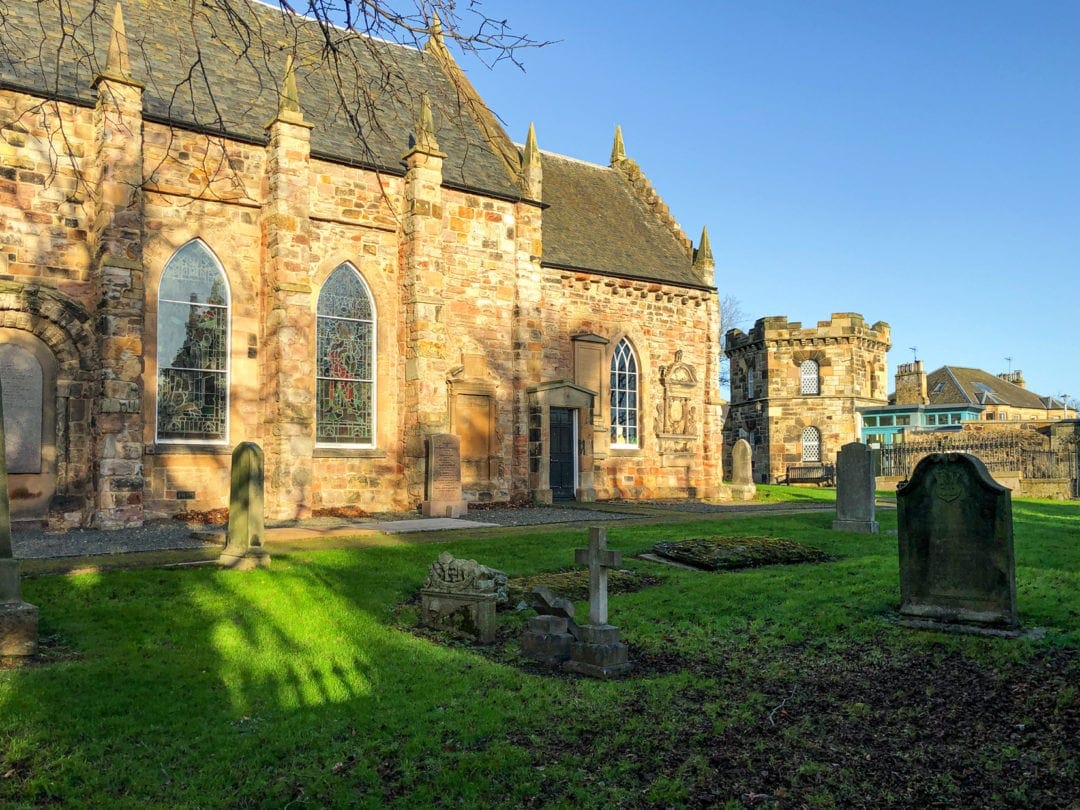 Step into the Duddingston Kirk graveyard and you really get a sense of the age of the village. Some gravestones have been here so long, the words once etched have faded beyond recognition. The life they represented no longer brought to mind. Those not wealthy enough to have stone gravestones now lay unmarked, their wooden crosses having long since decayed.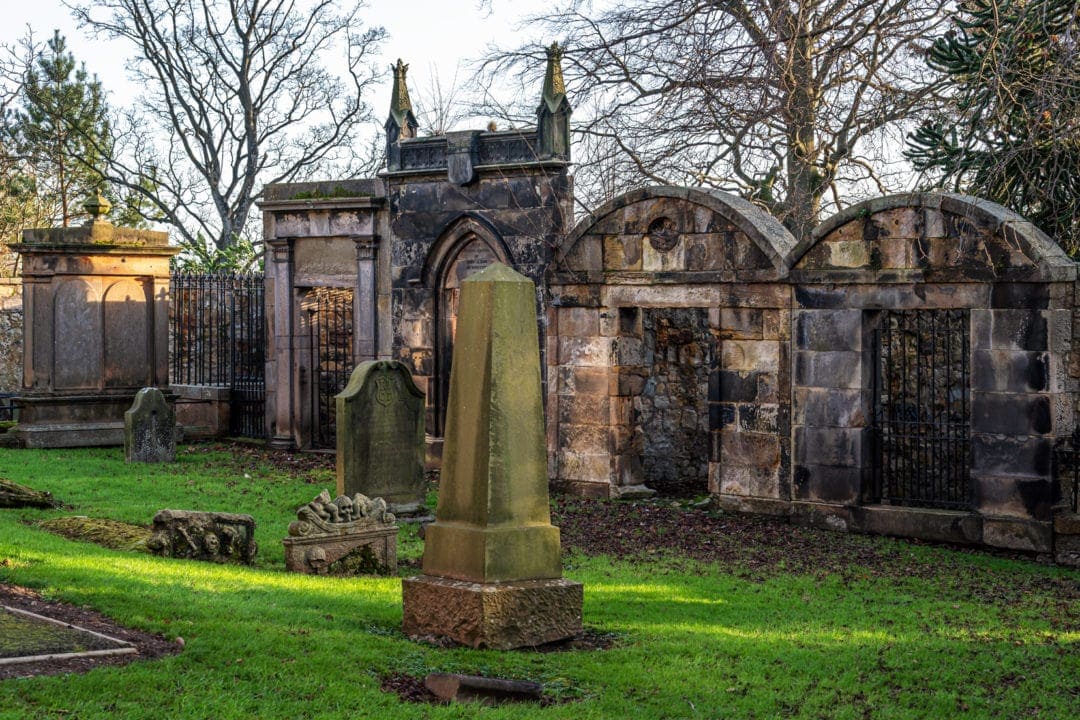 You'll also notice that many of the tombs in the Duddingston graveyard have heavy iron bars and railings protecting them. This is because in the 18th and 19th-century bodies from fresh graves were being dug up and sold to Edinburgh University, for their medical students to study anatomy and dissection.
Those that dug the graves to steal the bodies were called Resurrectionists and it was a very lucrative business back in the day. The problem was eventually solved by the passing of an act allowing the bodies of those who died in the workhouse or in prison to be used, thereby reducing the need to rely on body snatchers.
This practice of body snatching resulted in the building of the Gatehouse (watchtower) at the entrance to Duddingston Kirk in the early 19th century. Both church members and relatives of the recently deceased would guard the graves for 3 weeks, after which the decomposition of the body meant that it would not be in a fit state to sell.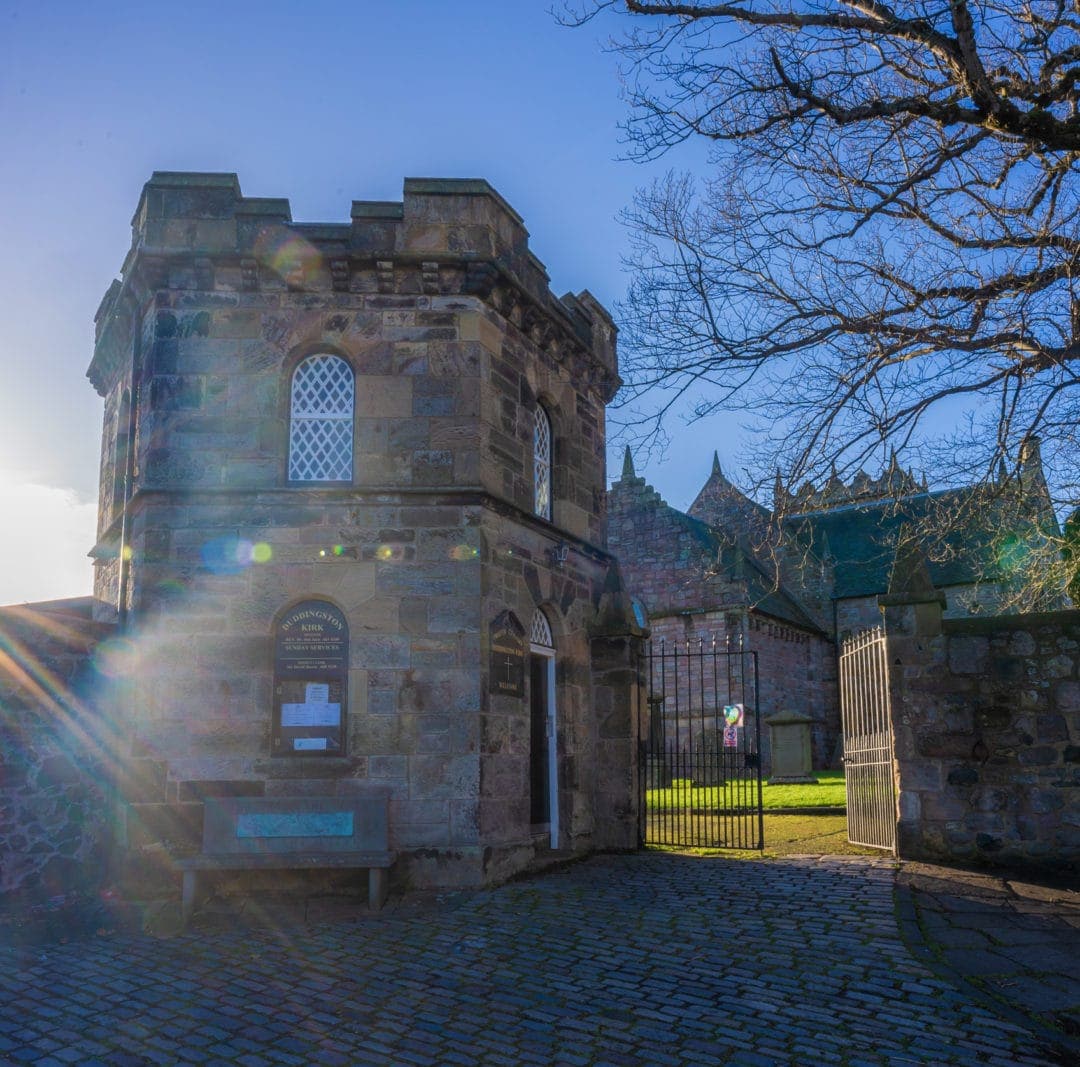 As we wandered through the graveyard, I noticed this small gravestone (see below). Standing about 40cm tall, this old Celtic cross stood out to me, not only because of its tiny size but also because it had no dates or other markings other than the words, 'Wee Jim".
After further research, I've discovered that a local story, passed on through the generations, explains this little memorial. A young woman, who worked in the local flax industry, had a baby boy out of wedlock. She had to take him to work with her, but the cold and damp conditions of her workplace led to him catching pneumonia and sadly, he died. She couldn't afford a gravestone but the other factory women, although poor themselves, pooled their money to make sure the little one had a gravestone. Each letter engraved would have cost more money, hence the limited tribute to their friend's young child, Wee Jim.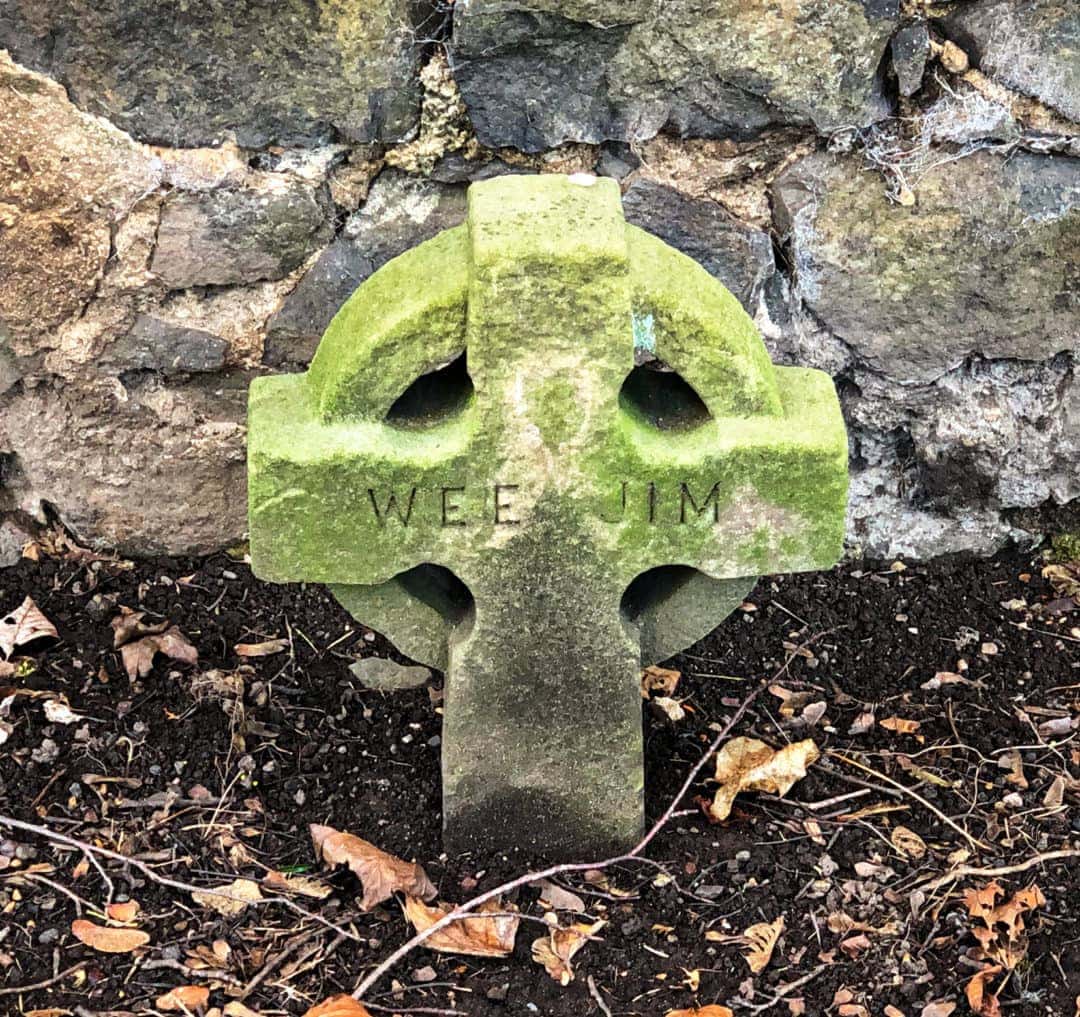 On the right-hand side wall, as you enter the church graveyard and grounds, you will see an iron chain and collar. This was called a joug, used mainly from the 16th to 18th centuries to shame culprits and encourage them to repent their sins. It was similar to wooden stocks and these jougs were sometimes set up at the Mercat crosses in the middle of villages, but more commonly at the local church. This type of shaming punishment was given for things like drunkenness, swearing, and disrespecting the Sabbath (Sunday — worship day).
A small set of steps, also near Duddingston Kirk entrance, called the loupin-on-stane (leaping on a stone), were to help riders mount their horses. These stairs date from the 17th century and are now listed and protected. The horses for those visiting the parish were stabled in what is now the Sheep Heid Inn's car park.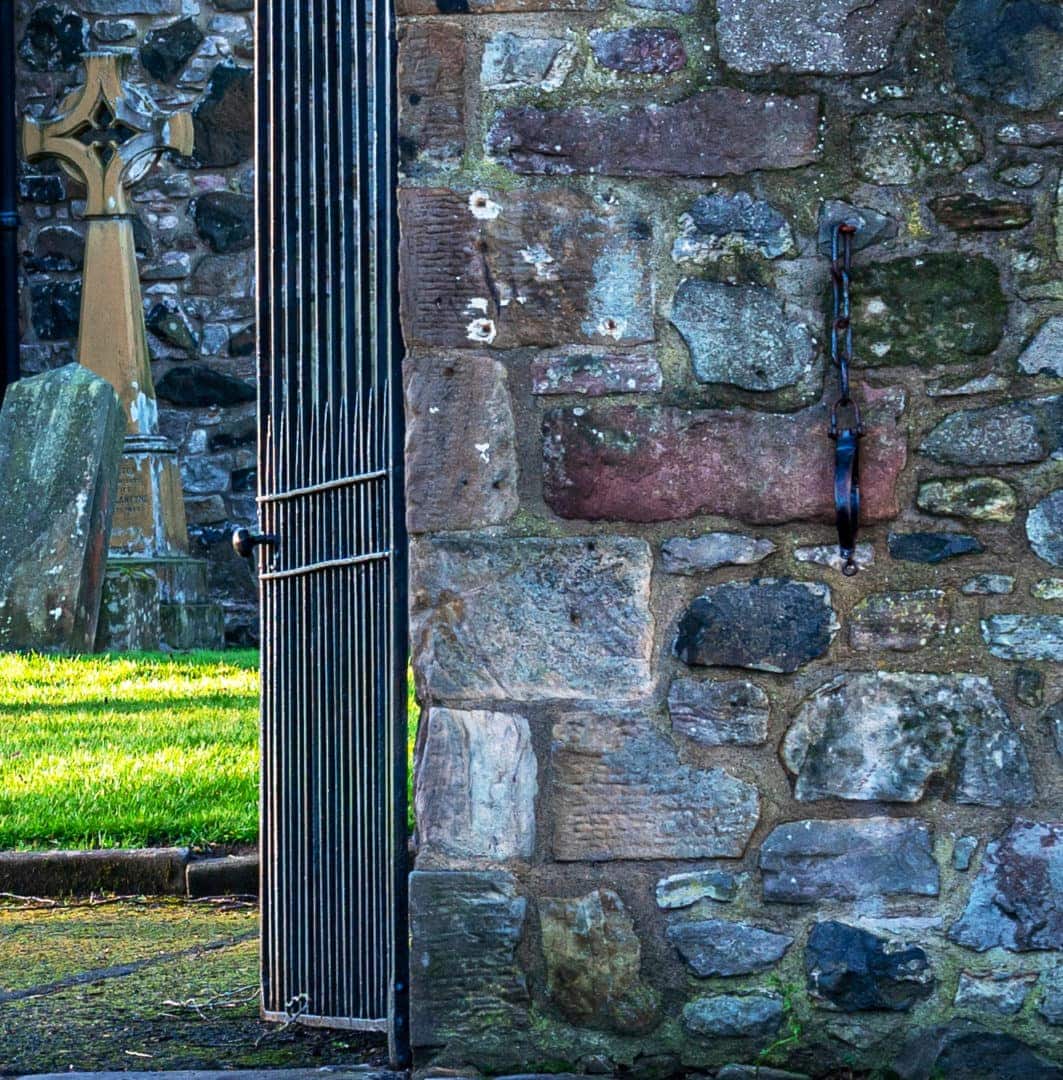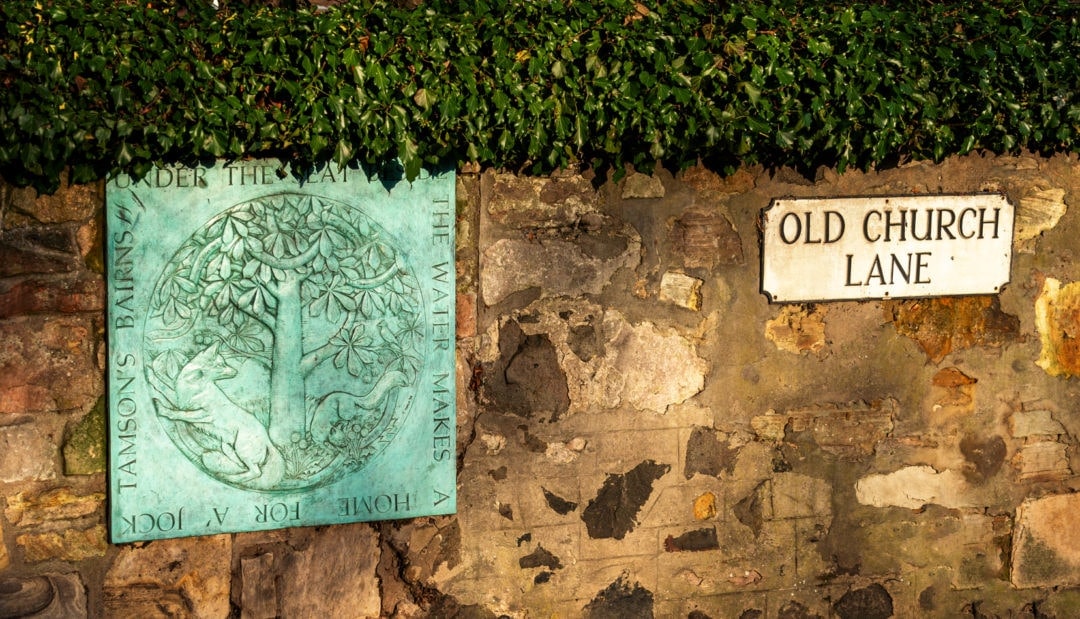 The plaque on the wall opposite the church on Old Church Lane has the phrase:
There are several stories as to the meaning, but the one relevant to Duddingston is that the 'seat' refers to Arthur's Seat and the 'water' to Duddingston Loch. Jock Tamson was the Reverend John Thomson, the minister at Duddingston Kirk in the 19th century. It is believed that the Rev was so well regarded that everyone felt they were part of his congregation, even if they were another religion. They all felt equal.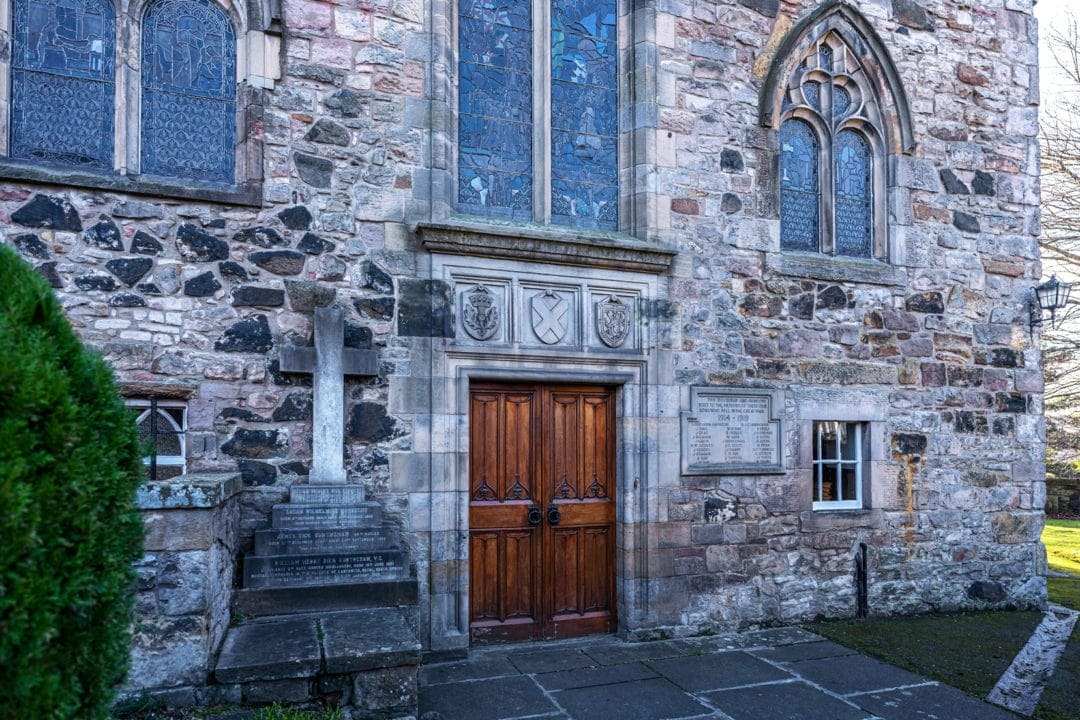 4. Dr Neils' Secret Garden
Within the Kirk's grounds is one of the prettiest and peaceful gardens you'll find in Edinburgh. Even in winter, it was gorgeous, so in summer I would imagine it to be stunning. Squirrels jumped around in the trees, as conifers, Scot's Pine and Monkey Puzzle trees reached for the heavens. With the loch in the background and the church on the opposite side, these gardens make for a perfect place of quiet contemplation.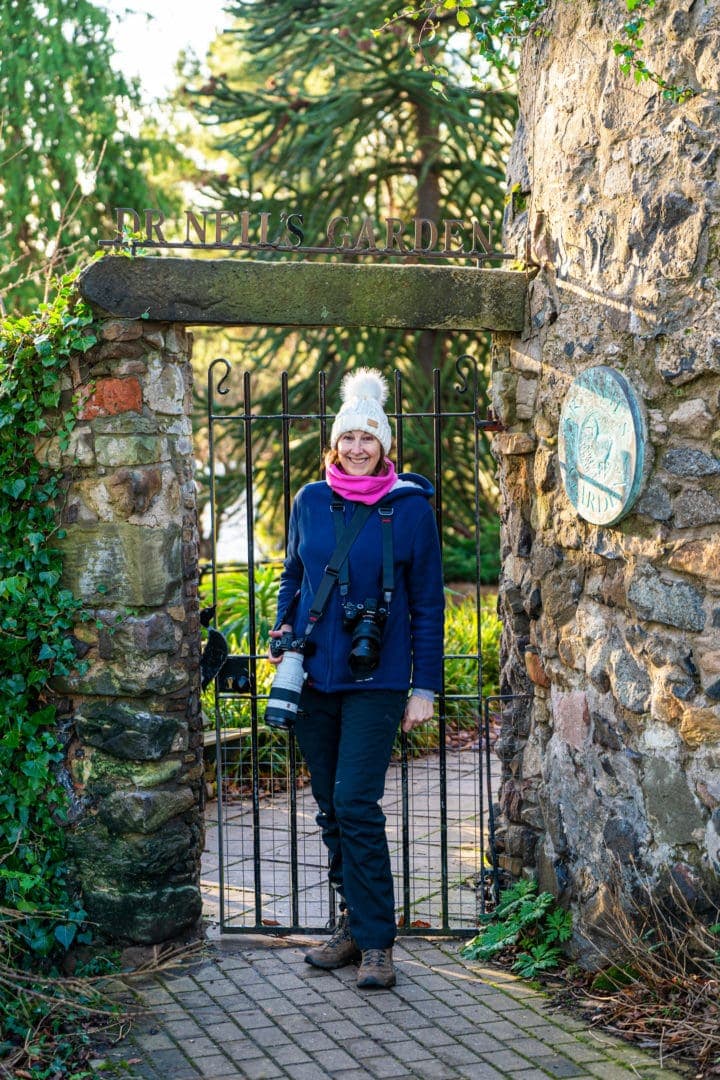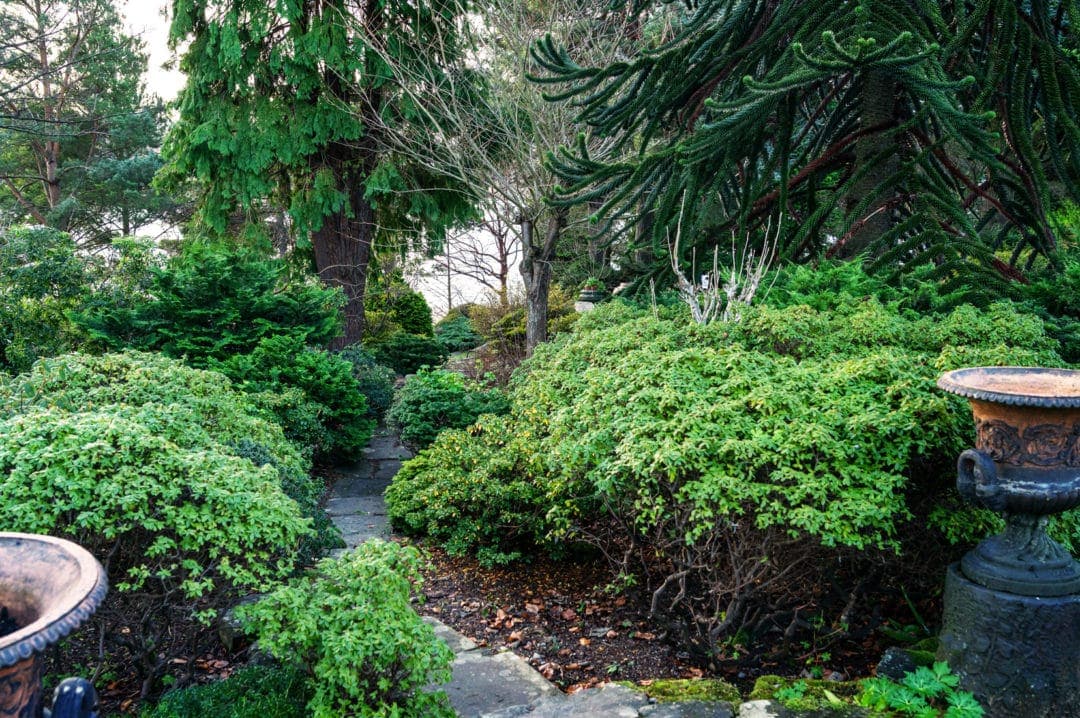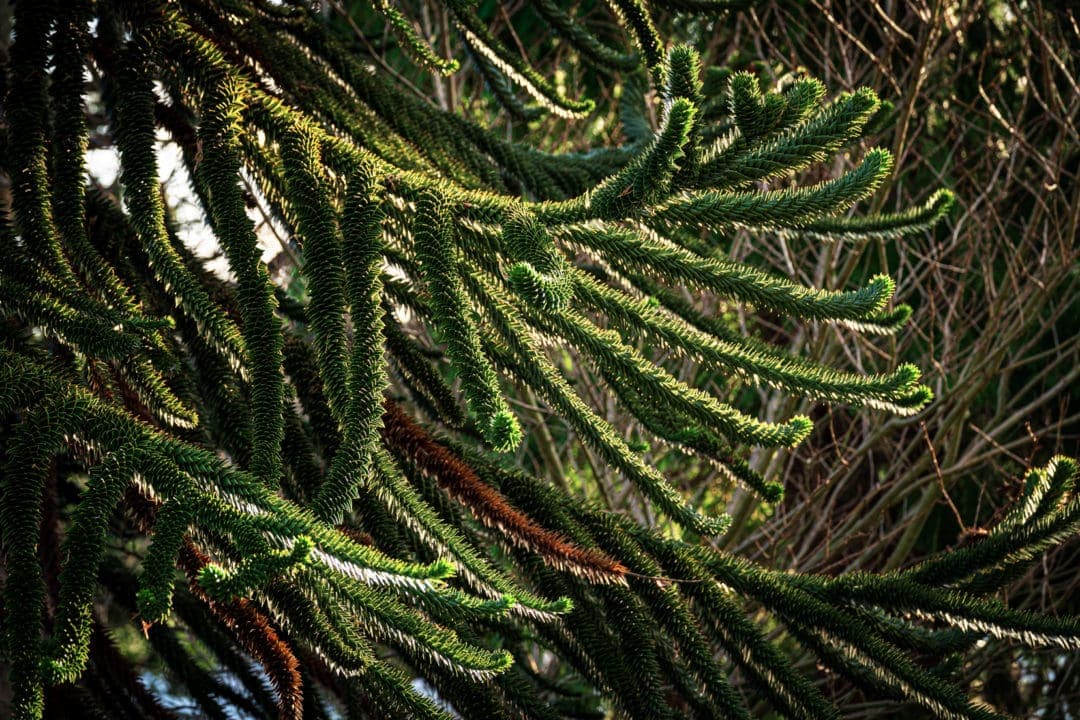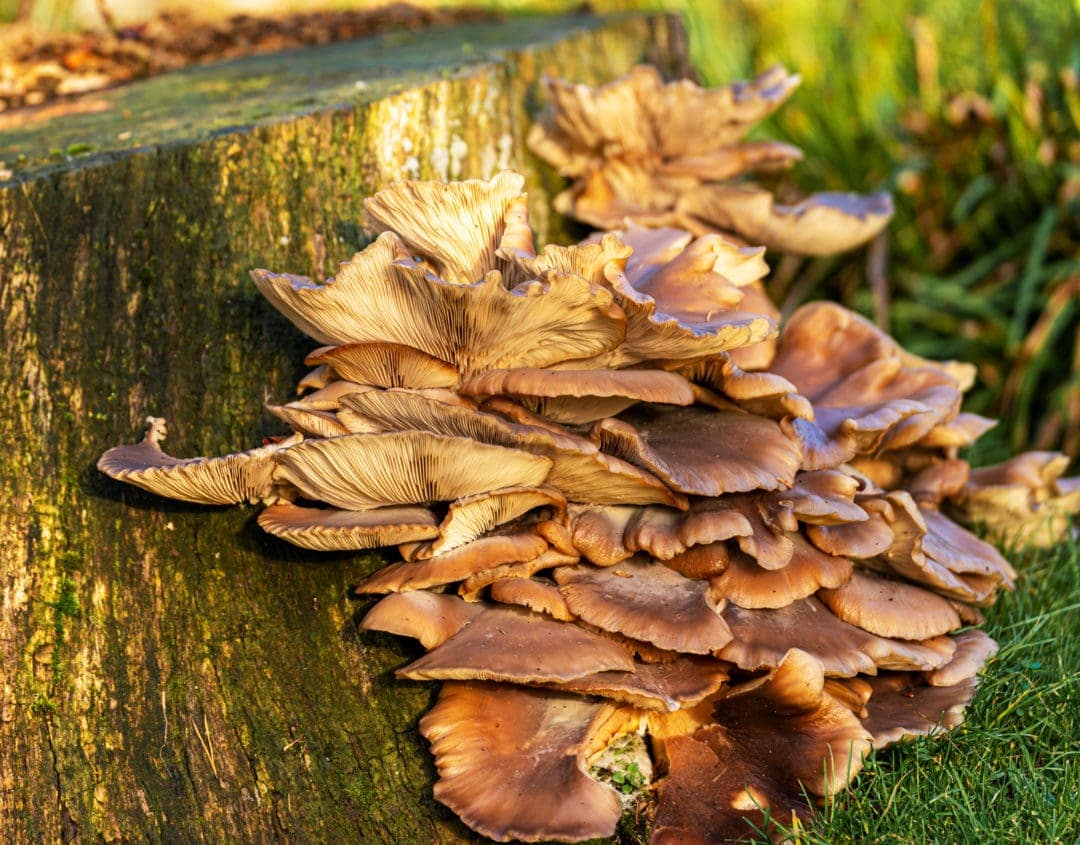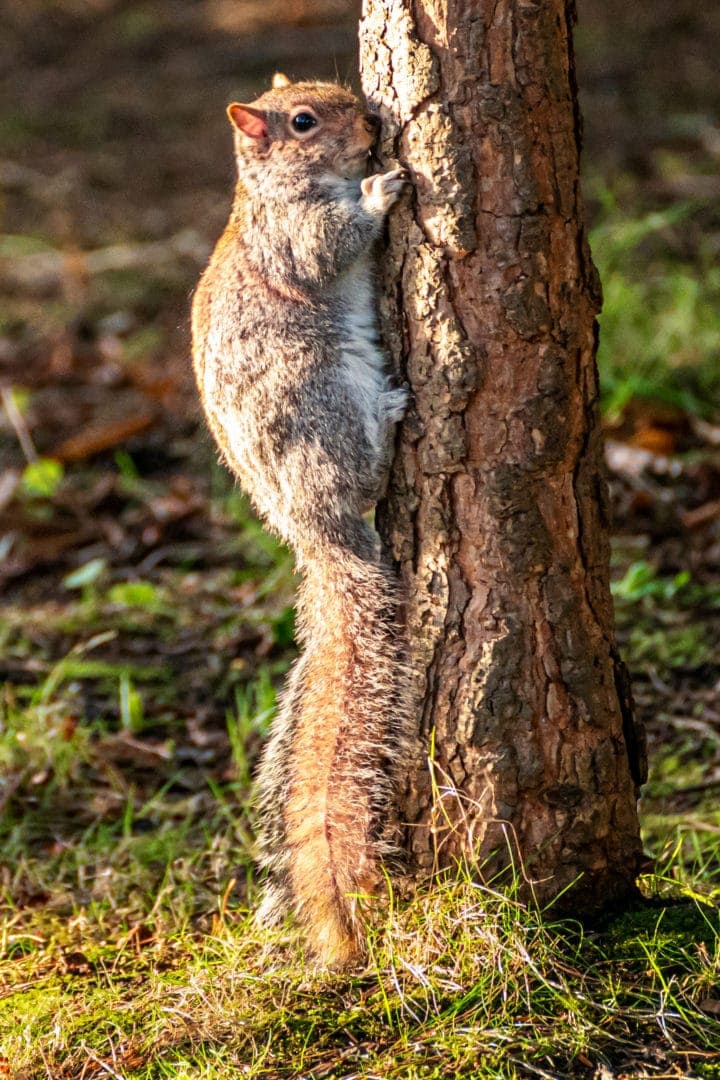 Andrew and Nancy Neil were local doctors who created this garden from scratch, beginning in 1963. The land, originally used as grazing land for calves and sheep, was not cultivated due to its steep slope. But with hard work, dedication and help from their patients, the Neils transformed the area into the gorgeous garden we see today.
In 1991, the Neils were the first amateur gardeners to receive 'The Queen Elizabeth, The Queen Mother Medal ' by the Royal Caledonian Horticultural Society, and the garden has featured in a BBC and Channel 4 Program.
Dr Neil's Garden, sometimes called Edinburgh's Secret Garden, is a must if you are a lover of gardens. Although relatively small, it is one of the prettiest pockets of Edinburgh.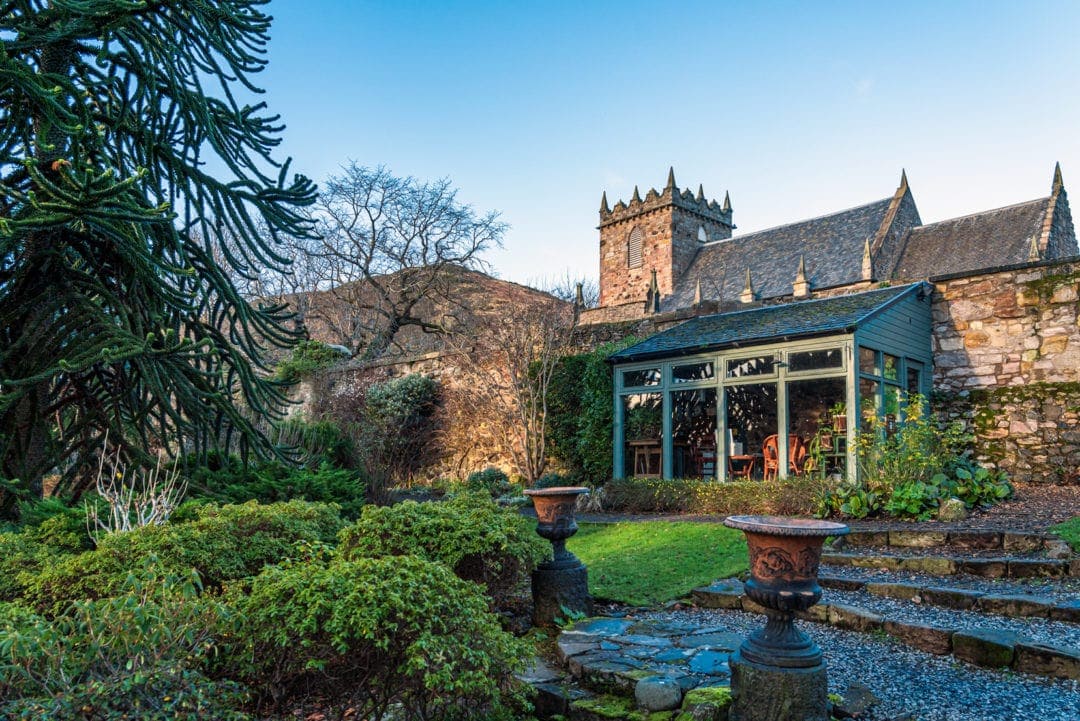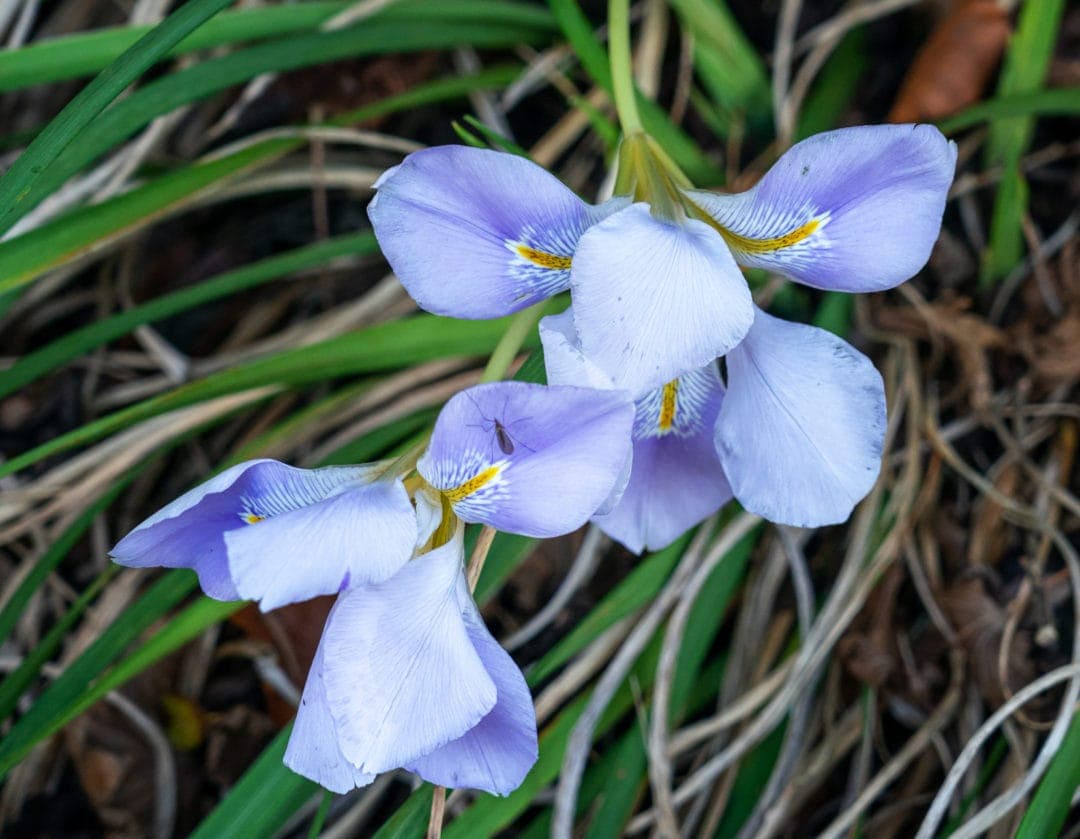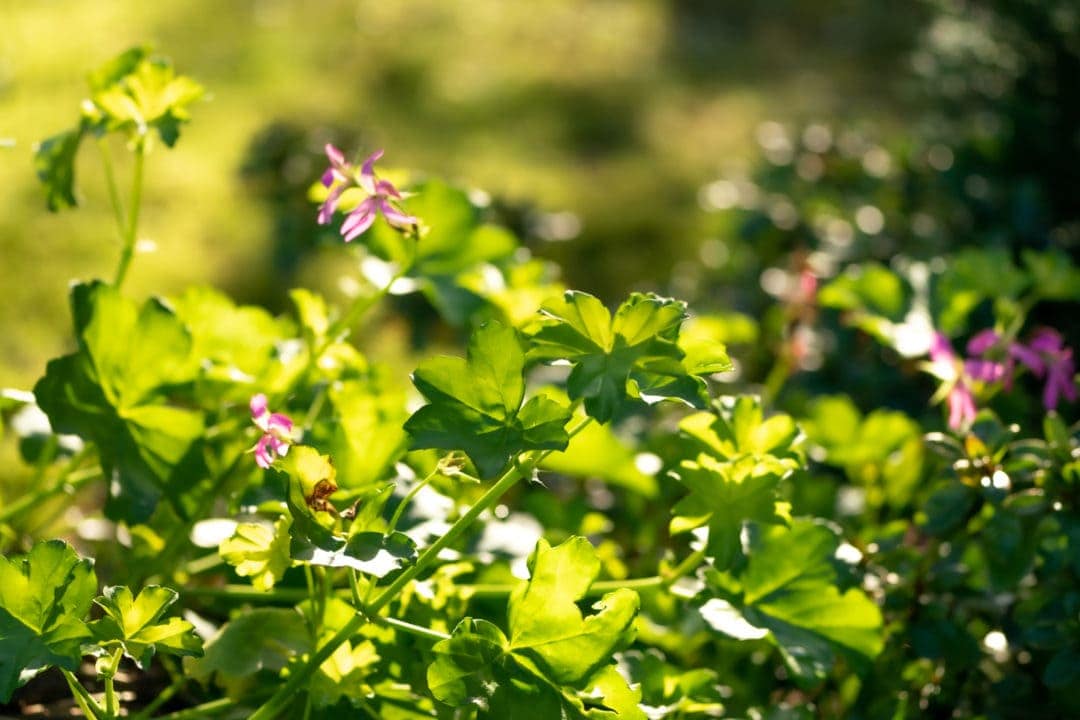 The garden is planted with rhododendrons, azaleas, heather, magnolias and a variety of conifers and alpine plants. Even in winter small snippets of colour could still be found. A quaint arched bridge and water feature add to the garden's loveliness. Several benches are dotted around, encouraging you to find a quiet spot to rest and appreciate nature's beauty.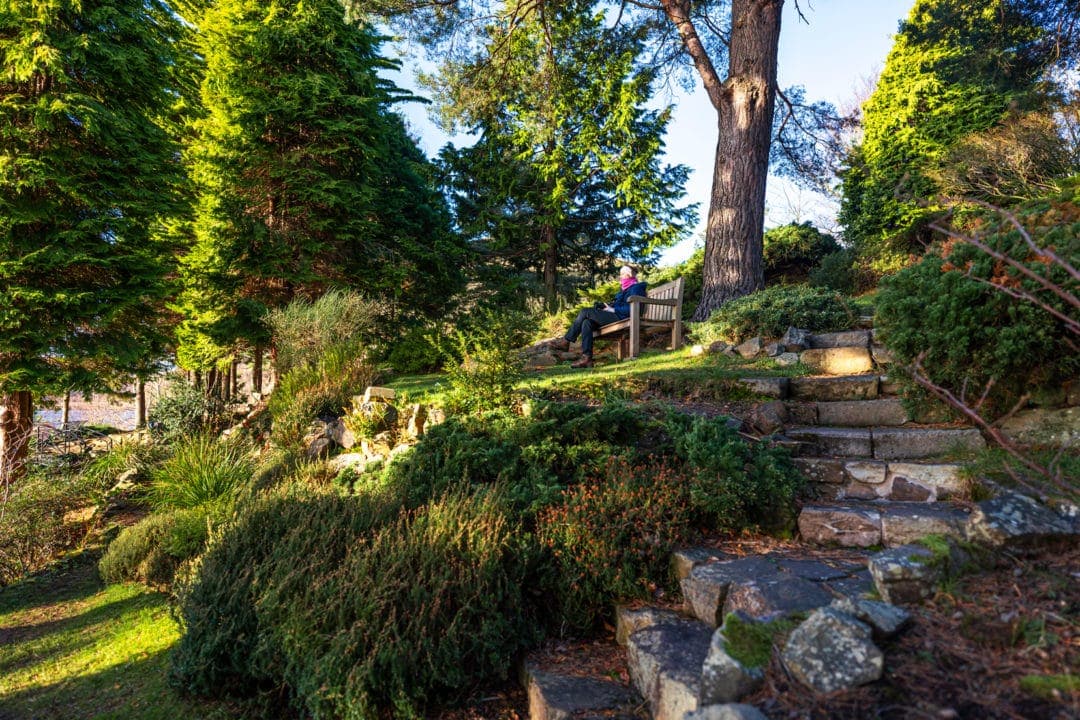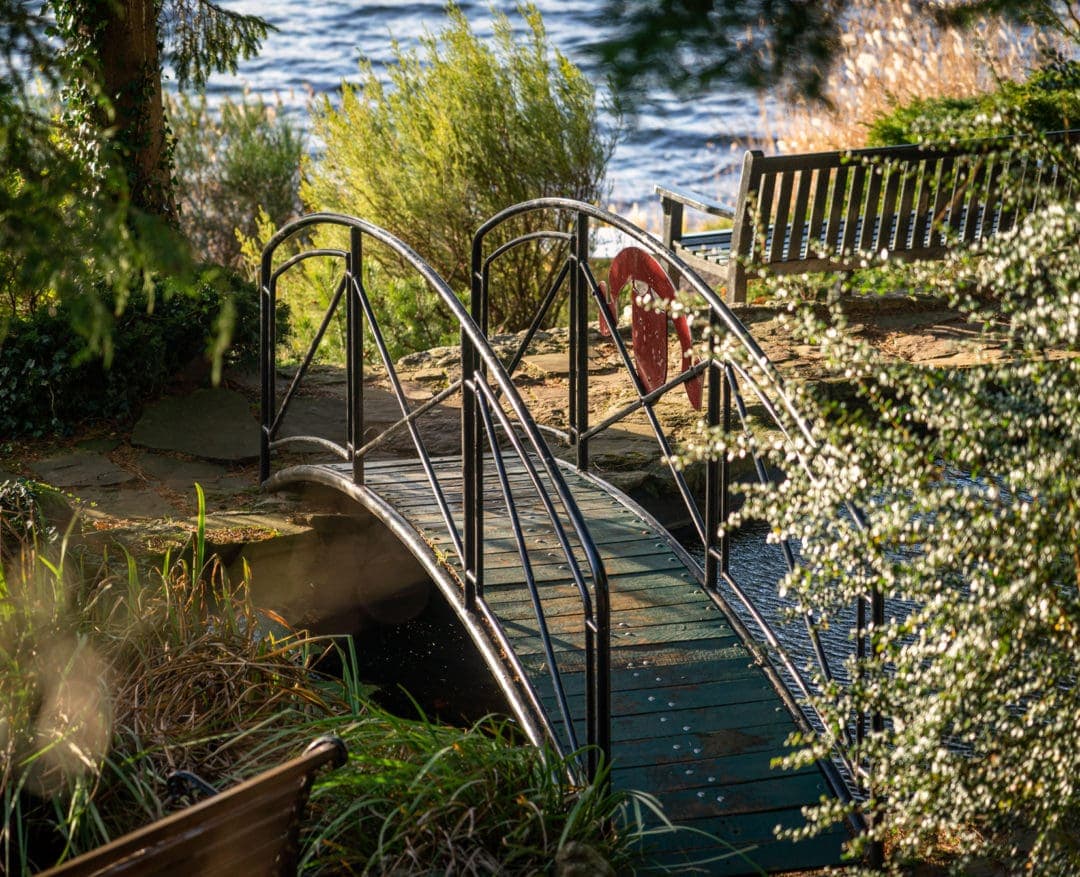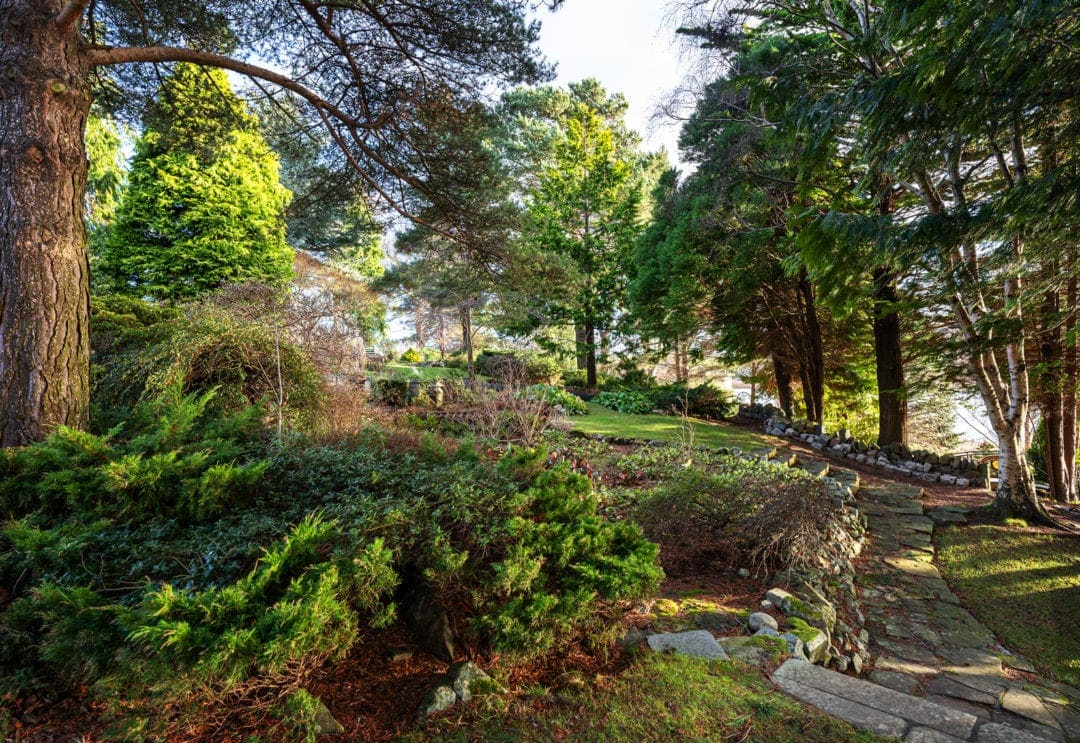 The Neils both passed away in 2005 and the garden is now run by a Garden Trust. In memory of the two doctors, in 1912, the Trust added the Physic Garden. This garden is planted with specimens representing the specialised fields of both Nancy and Andrew, the gyno-urinary area and ear, nose and throat.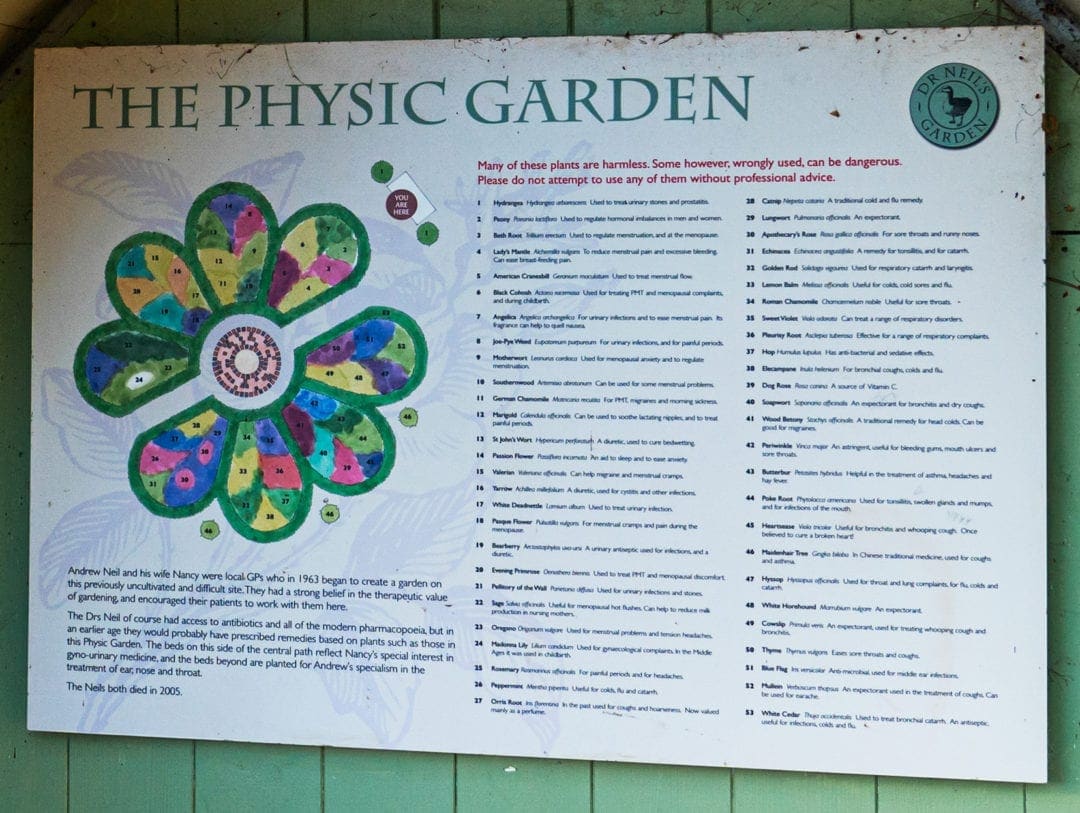 5. The Sheep Heid Inn, Duddingston
Duddingston's local pub is called the Sheep Heid Inn and is Scotland's oldest pub. Said to be a favourite of past monarchs and poets alike, the Sheep Heid Inn dates back to 1360. It is also home to what has been reputed to be the oldest working wooden skittles alley in the world. Skittles have apparently been played here since the 16th century and the current alley was built in 1882.
As it was Sunday, we thought we might pop in for a Sunday Roast, but they were already fully booked. Therefore, if you fancy a meal here, make sure to book early. We're planning on coming back in the spring so will make sure we book a table in plenty of time.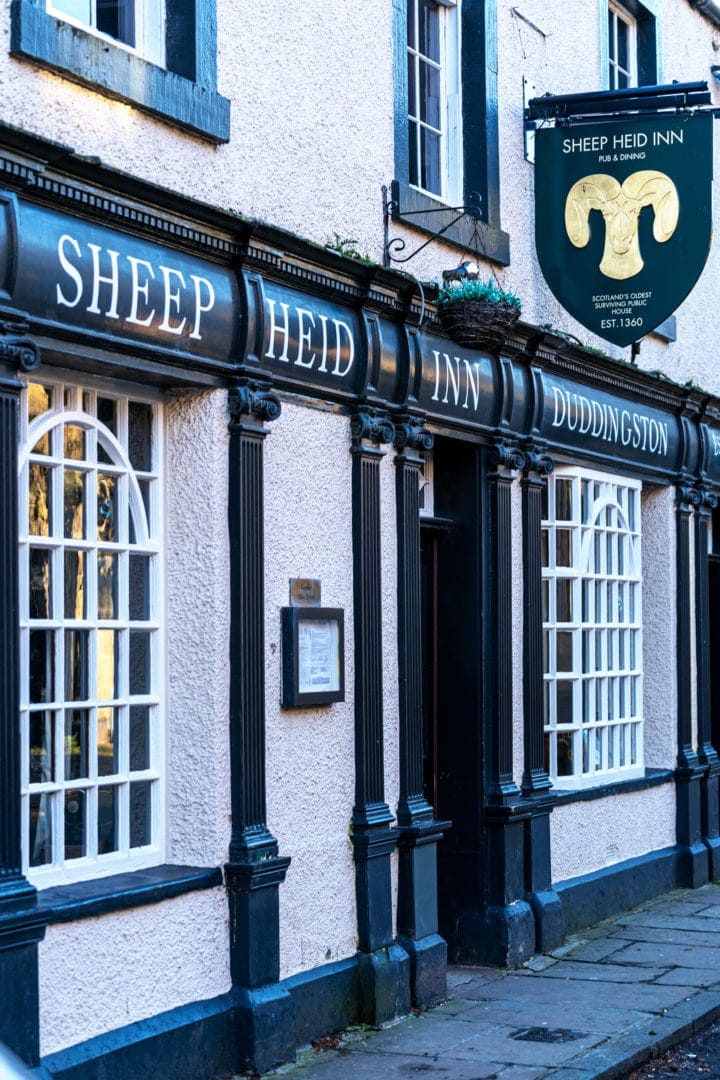 6. Duddingston Community Garden
Just opposite the pub, there is a long driveway leading to Duddingston's community garden. Here locals and volunteers grow vegetables, have a chicken coop and an orchard. They also maintain a community area perfect for picnics and BBQs.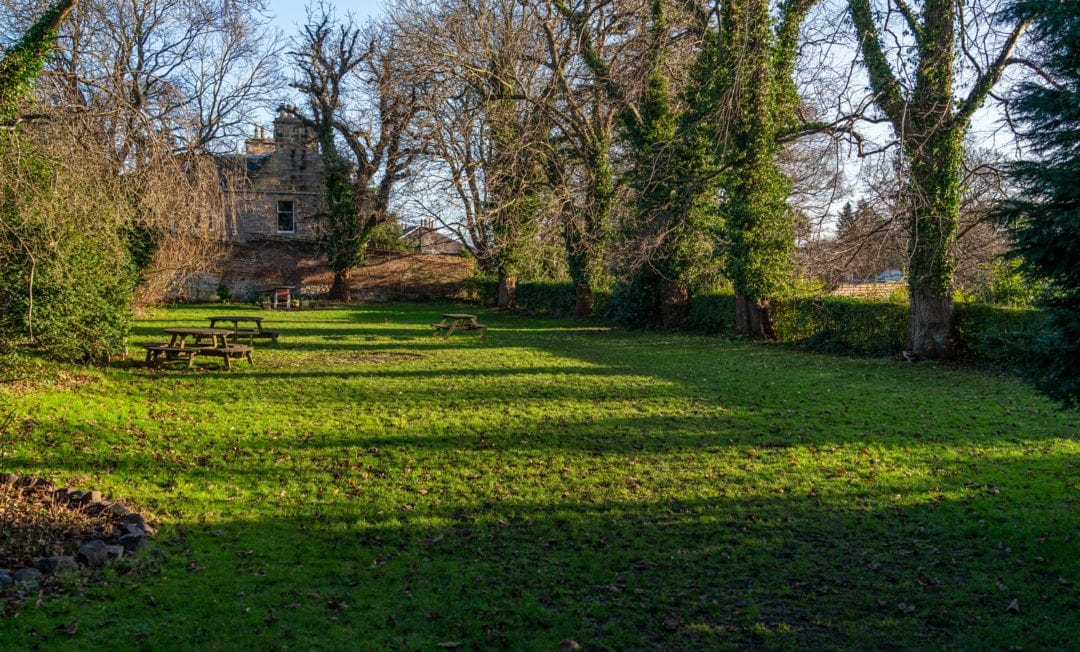 Getting to Duddingston Village
If you look at our Duddingston map, you'll see several ways you can get to Duddingston village. We had climbed Arthur's Seat (approaching it from the North), descended the southern side, and then took the pathway and steps down into the village from Queen's Drive (see the yellow line on map).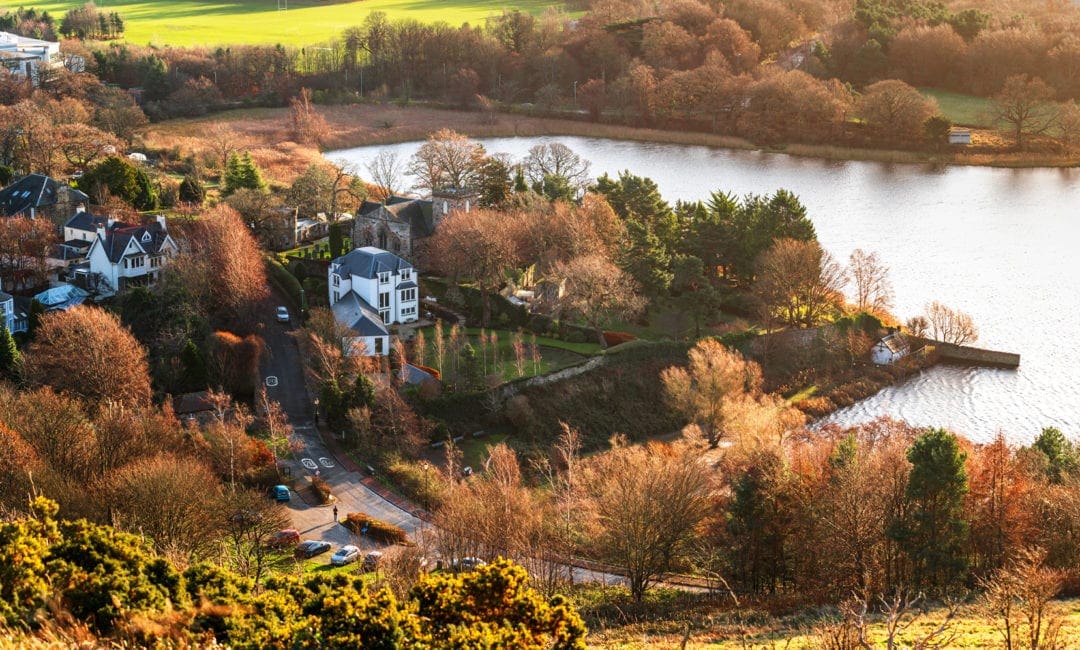 If you are looking for a strenuous walk then that is the most blood-pumping path to take.
However, you could take the easier pathway around the base of Arthurs seat. Alternatively, if you prefer to drive, there is a western small car park on the western side of the village.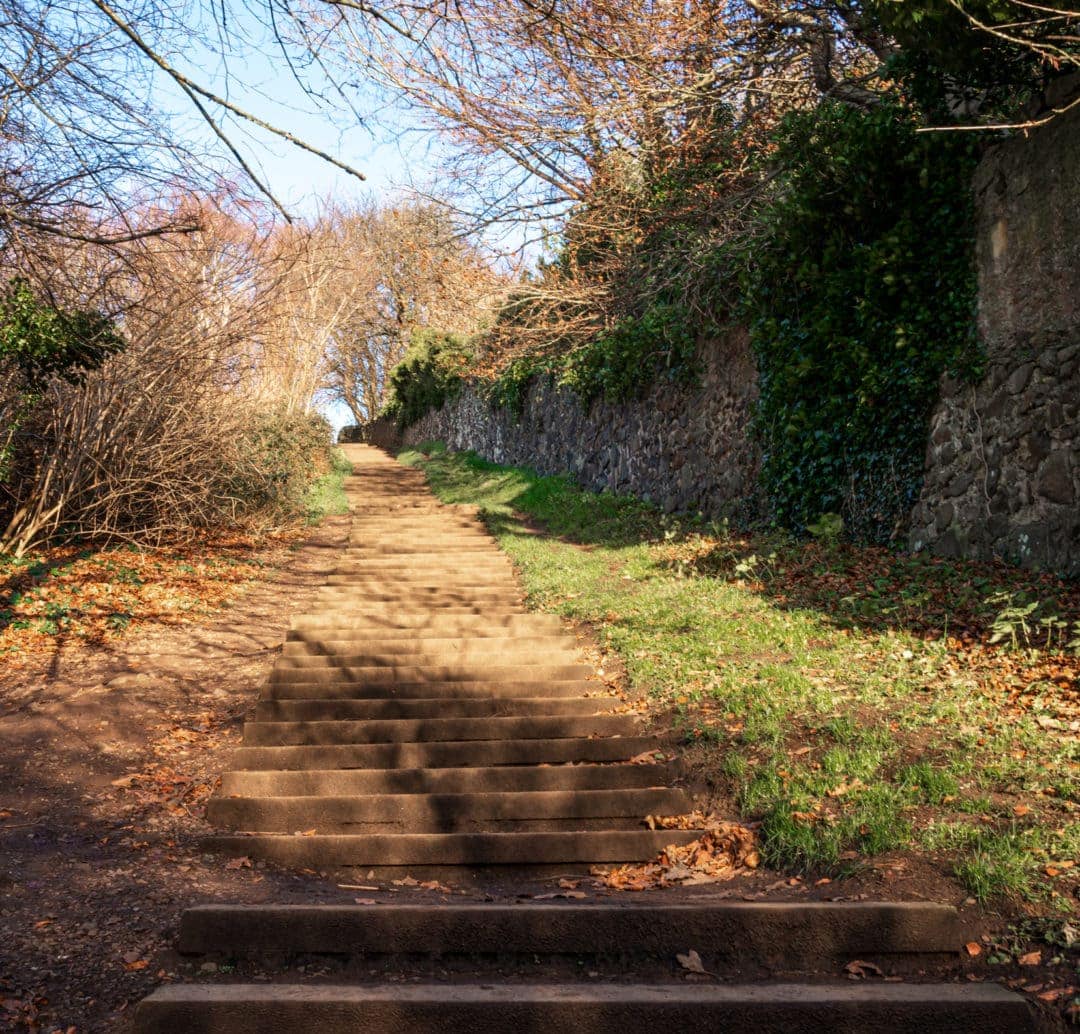 Best Time of Year to Visit Duddingston
Whatever time of year you visit Duddingston Village, you will be able to appreciate its rustic nature. However, to enjoy Dr Neils Garden at its very best I would suggest spring and summer. May is a good time to see the new generation of wildfowl at Duddingston Loch, but again, there are plenty of birds at all times of the year.
The weather in Scotland is unpredictable at the best of times but should be warmer and milder in the spring and summer months. The likelihood of rain at various times throughout the year? … That's anyone's guess;)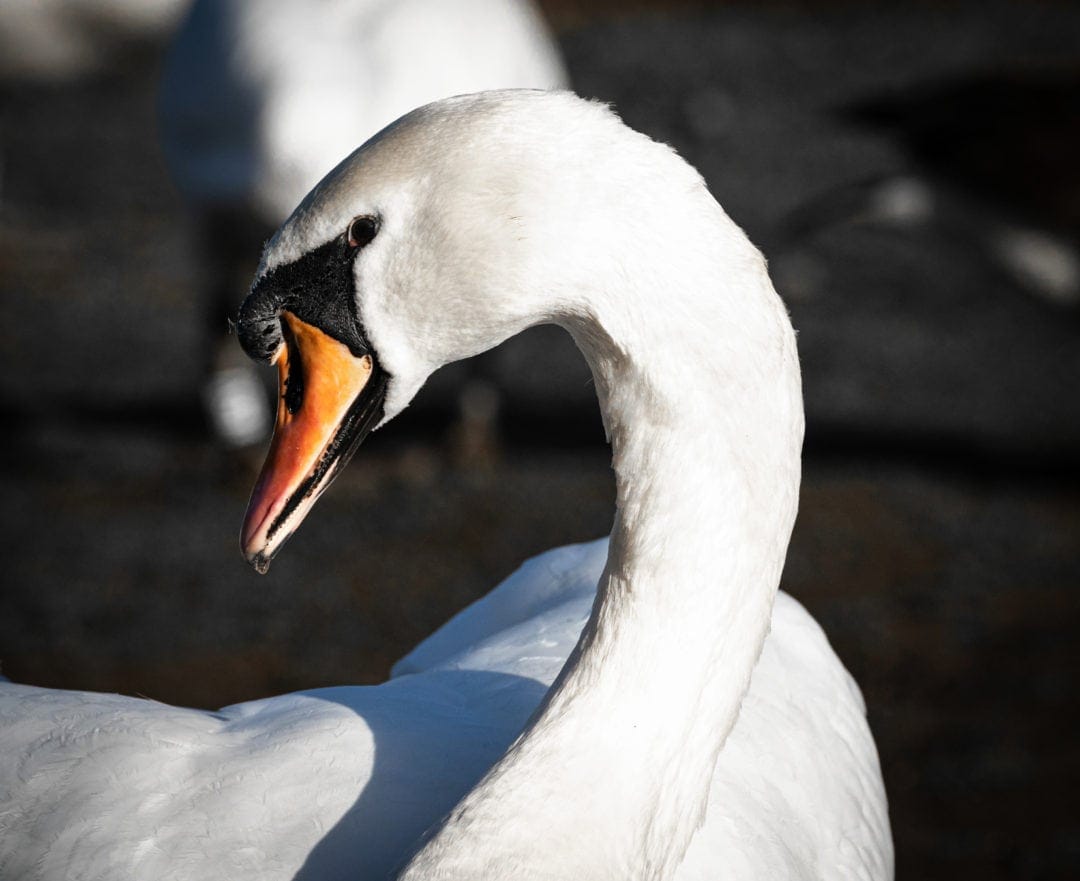 How long to Spend in Duddingston Village?
The length of time you spend in Duddingston village will depend on your schedule. But if you have the time, to fully appreciate the village, we would recommend spending at least a morning or afternoon there. If you have a whole day then you could start the day climbing the adjacent Arthur's Seat, then wander through Duddingston village, explore Dr Neil's Garden and Duddingston Loch before stopping for a bevvy and meal at the Sheep Heid Inn.
Other Things to do in Edinburgh
One of the reasons I believe Duddingston Village isn't overrun with tourists yet is that there is just so much to see and do in Edinburgh. The main tourist attractions are so plentiful that any place not catering specifically for the tourist market is able to fly under the radar more easily. Either that or some kind of medieval spell has been cast to keep Duddingston under wraps. After all, Edinburgh is the city where the world of Harry Potter was conceived. 
Here are some ideas of the more popular activities to do in Edinburgh:
Discovering the Delightful Duddingston Village — That's a Wrap
We were so happy to discover this hidden gem recommended to us by locals while we were house sitting in Edinburgh and even happier to have a forum to share this discovery with you, our reader. But remember, Duddingston Village in Edinburgh is a local secret, so keep it on the hush-hush;) And if you aren't visiting Edinburgh in the near future, then enjoy our photos as a taster of this delightful pretty pocket of Edinburgh.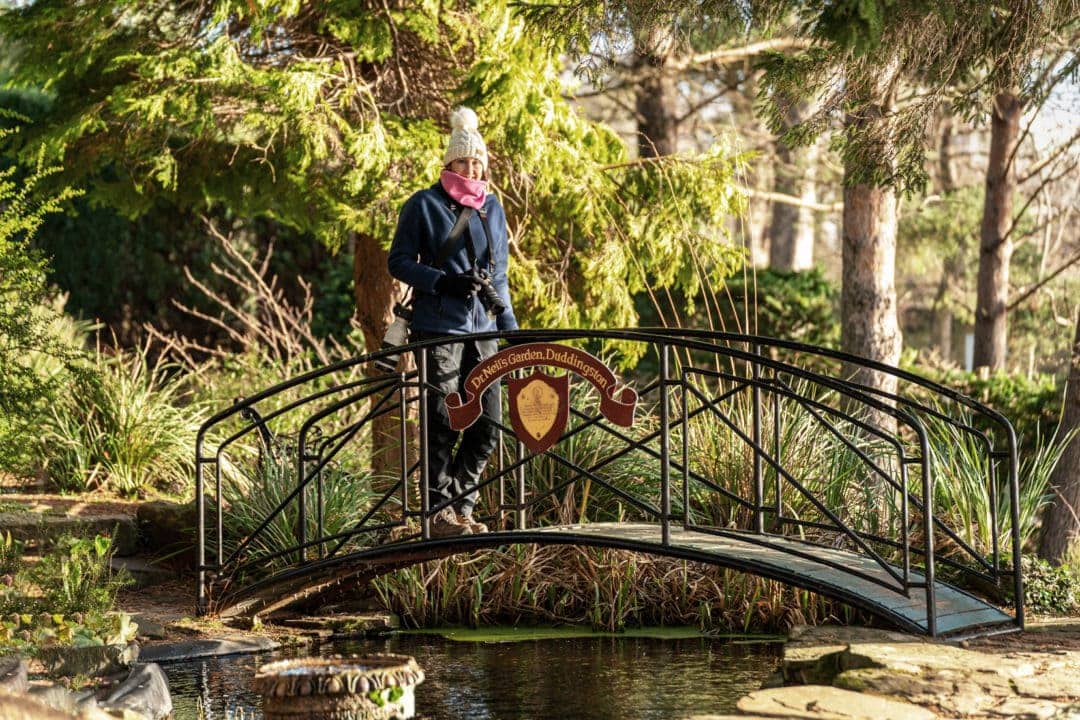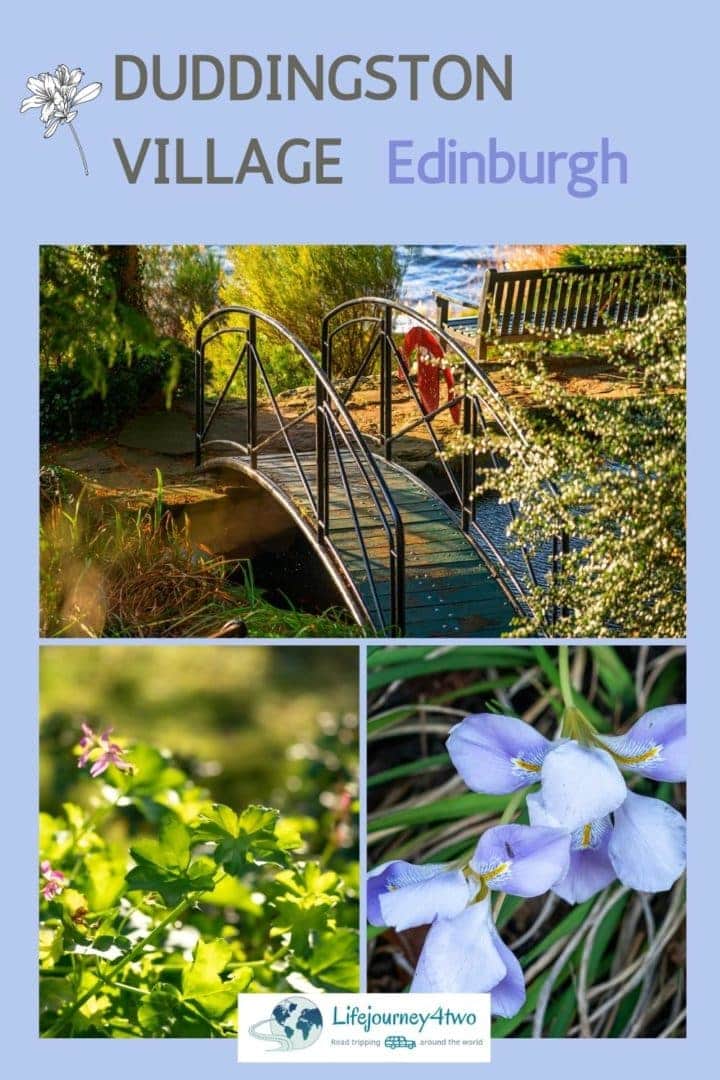 Read More:
---


---
PLANNING YOUR TRAVELS?
These are travel resources we use when planning our trip and can recommend: