Exploring Nxai Pan National Park
We embarked on our Nxai Pan National Park camping and self-drive safari at the beginning of February – the green season in the Makgadikgadi Basin.
It was part of our Botswana overlanding trip and the first time we experienced an elephant come through camp. We didn't know it at the time, but we would have many more close encounters like this.
The Nxai pans were lush with grass and perfect for the thousands of zebra who pass through on their annual migration this time of year.
In this article, we've included general information to help with your planning as well as our stories and experiences of Nxai Pan camping and our self-drive safari.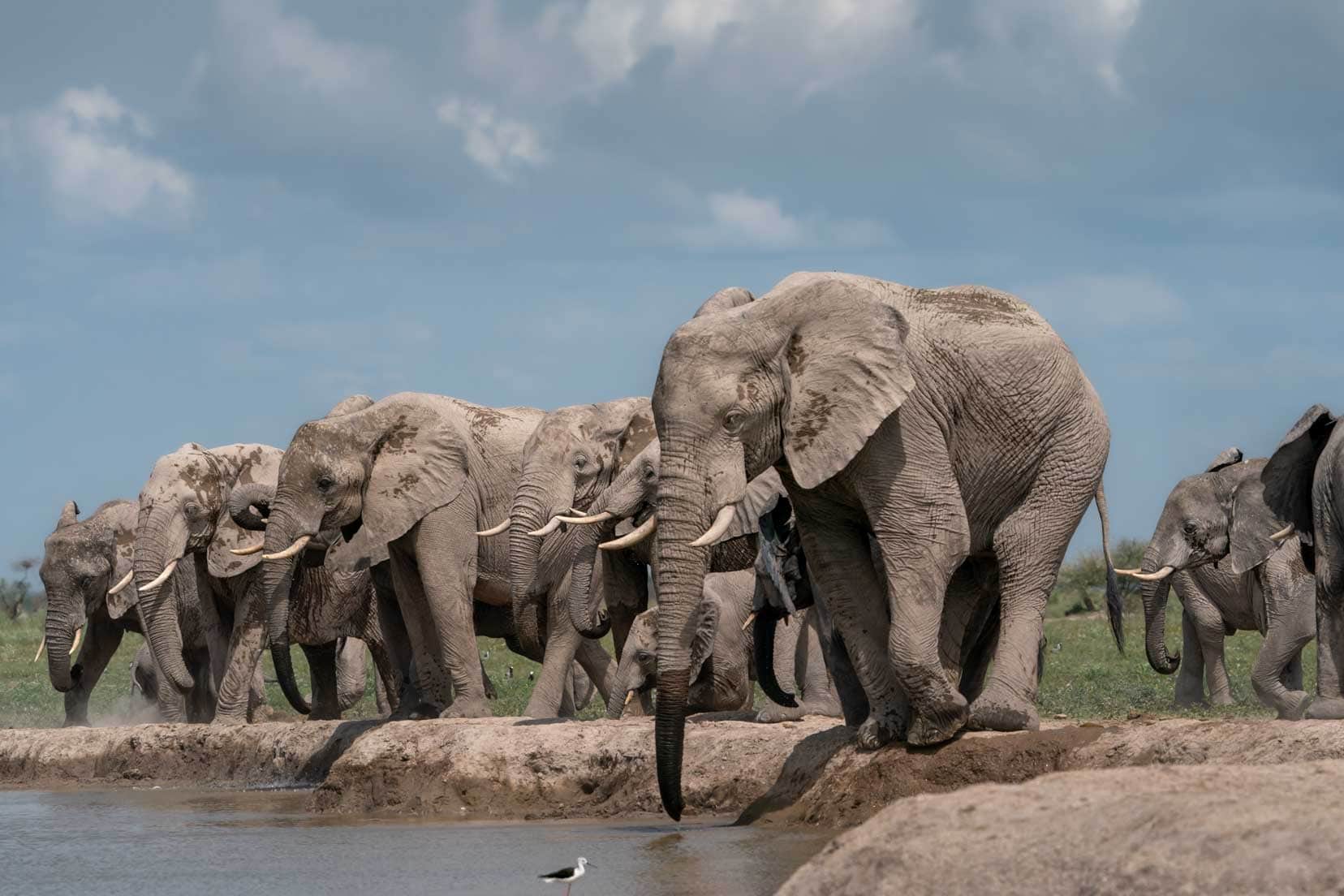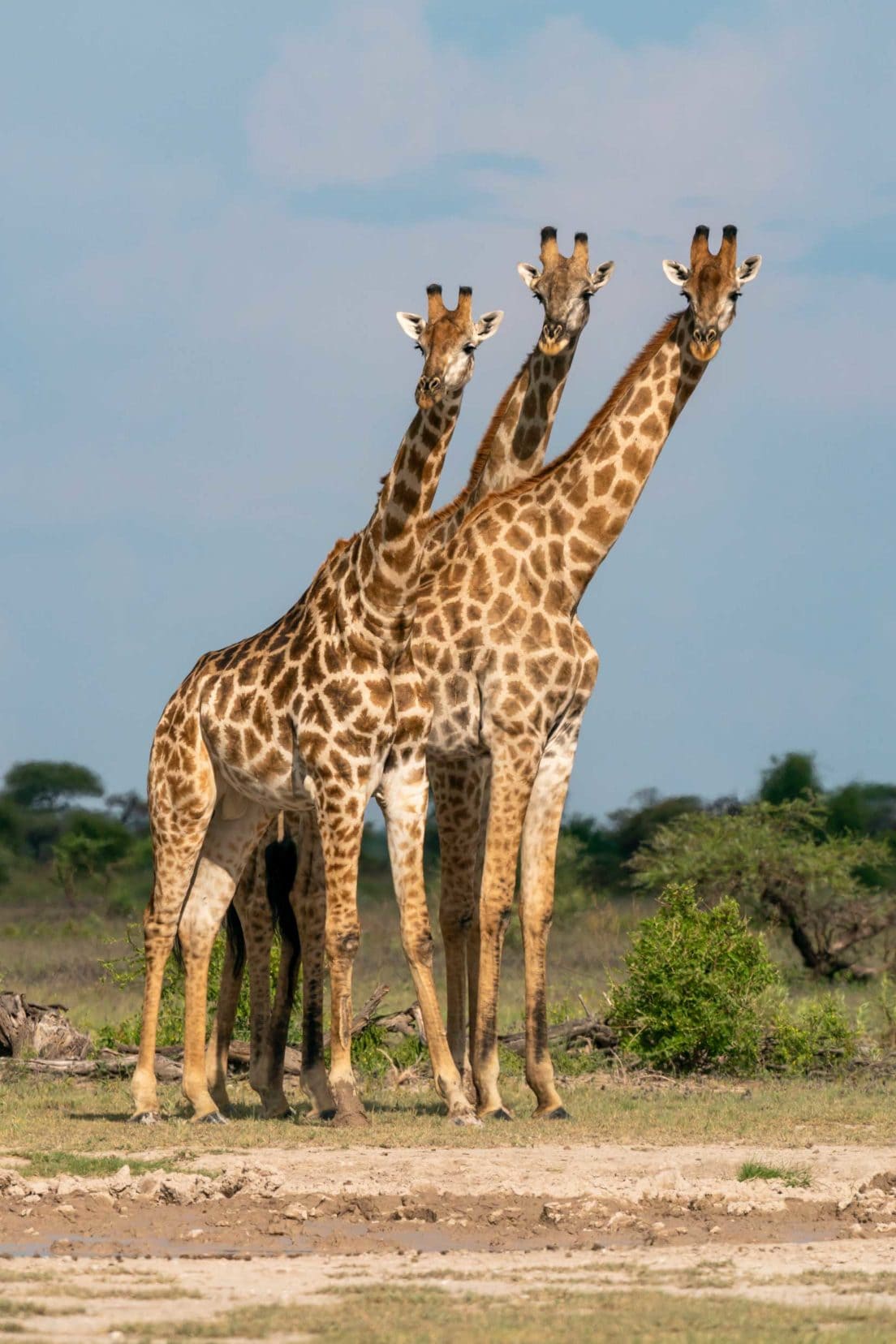 Planning a Trip to Botswana?
About Nxai Pan National Park
Nxai Pan National Park covers an area of about 2500 square kilometres. It sits within the northern Makgadikgadi Basin which was once an ancient lake — about 20,000 to 30,000 years ago.
It is just north of the Makgadikgadi Pans National Park, which is part of the same basin, and to the southwest of the UNESCO-listed Okavango Delta.
The park includes seven, 1000-year-old baobabs, known as Baines' Baobabs, and became a National Park in 1992. The two salt pans in the reserve are the Nxai Pan and the Kudiakam Pan in the south, where you'll find the baobabs.
Animals are attracted to the pans in the rainy season and although the tracks are more difficult to drive, this is the time to see hundreds of grazers across the pans.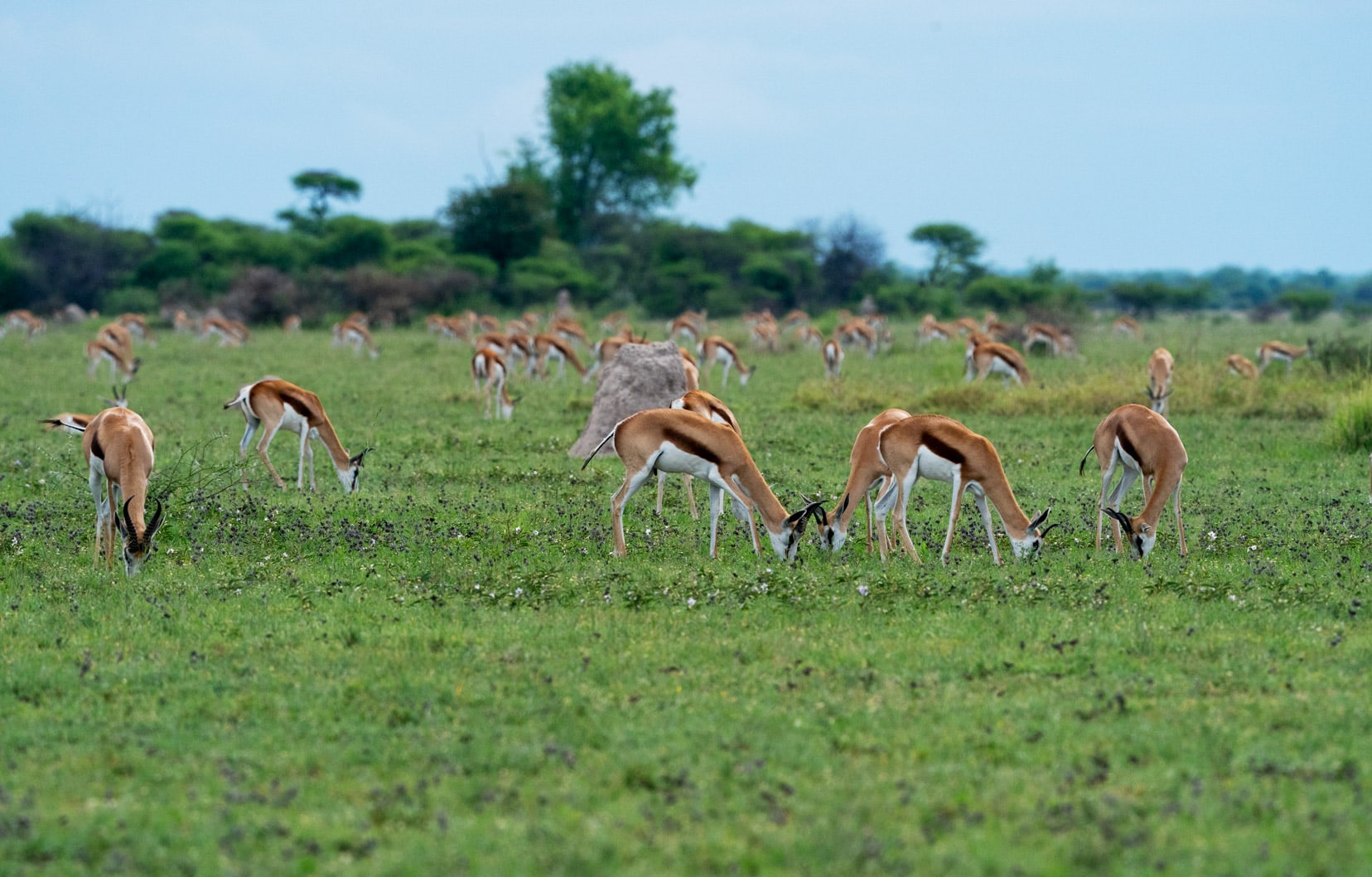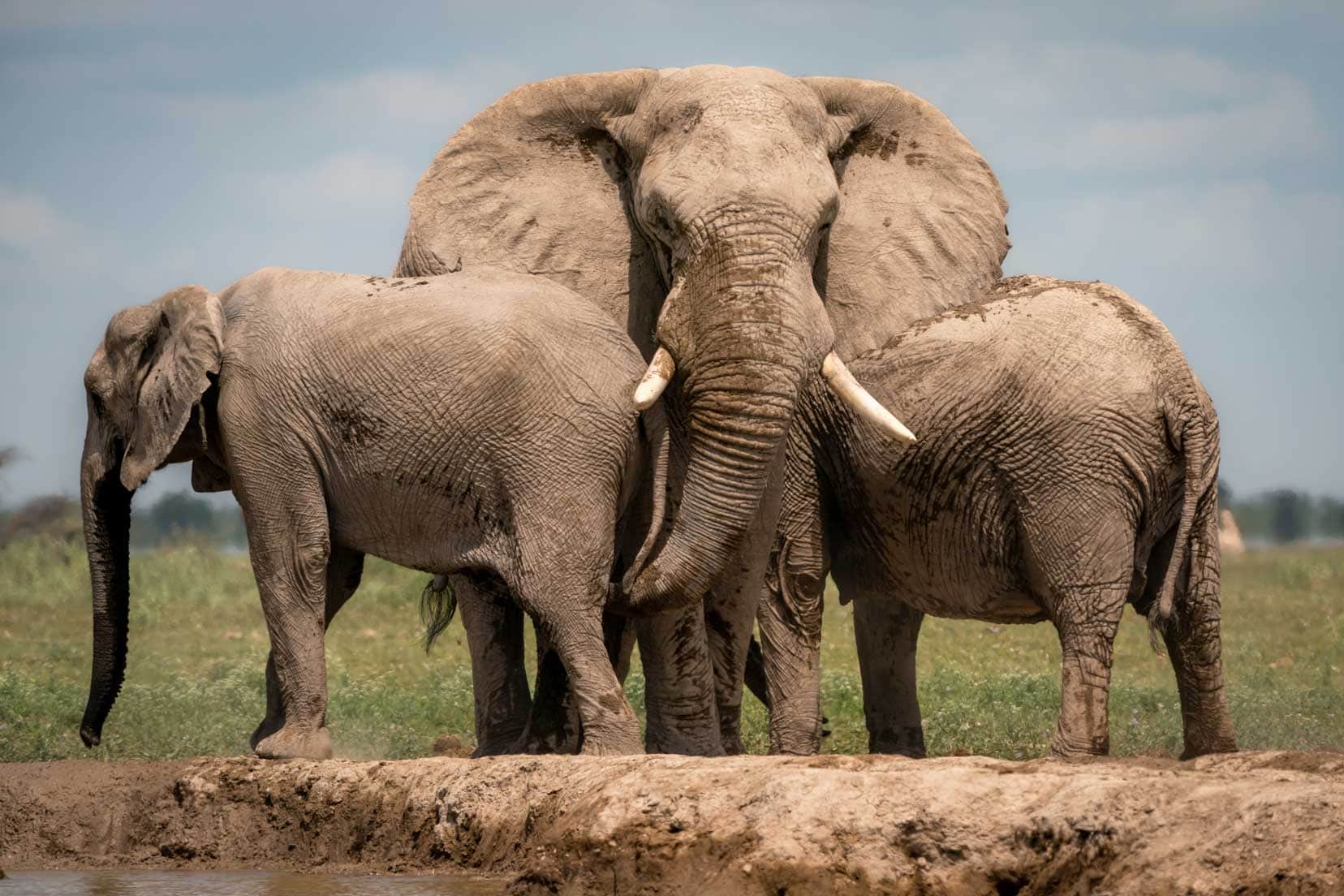 Nxai Pan National Park Map
Nxai Pan Tracks and Loops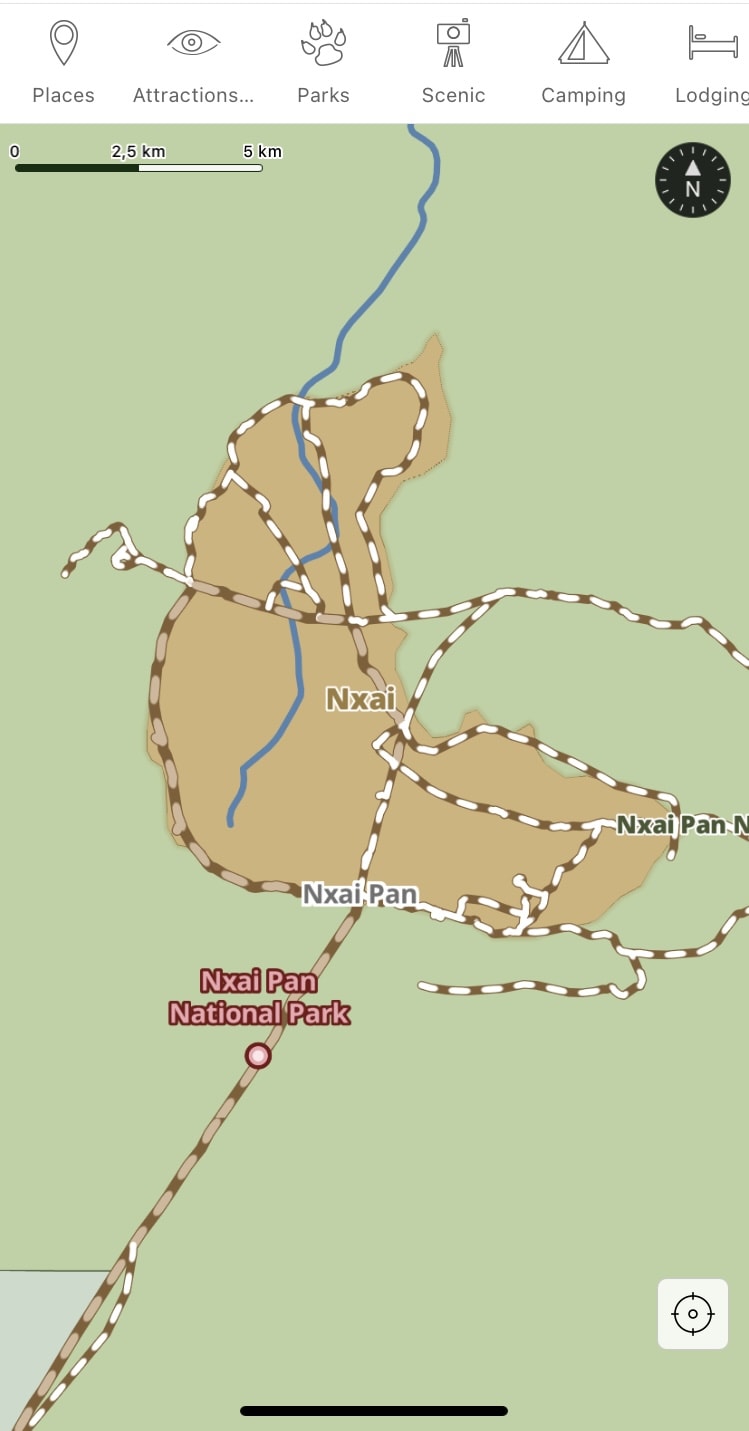 Our Nxai Pan Experience on Video
This video highlights some of the best bits of our Nxai Pan self-drive game drives and camping.
Tours to Nxai Pans National Park
If you want to visit Nxai Pan as part of a safari tour, there are several options available.
These are some of the best options:
( … Or jump straight to details about a self-drive Nxai Pan camping and safari here )
A Day Trip to Nxai Pans National Park from Maun
This day trip needs to be booked at least 30 days in advance and can be tailored to suit your needs. It can include a trip to the Nxai pans as well as the iconic Baines Boaobabs.
🦓🐘🦒🐾 For more details on this day trip to Nxai Pan find on Viator here | ⏰ Day Trip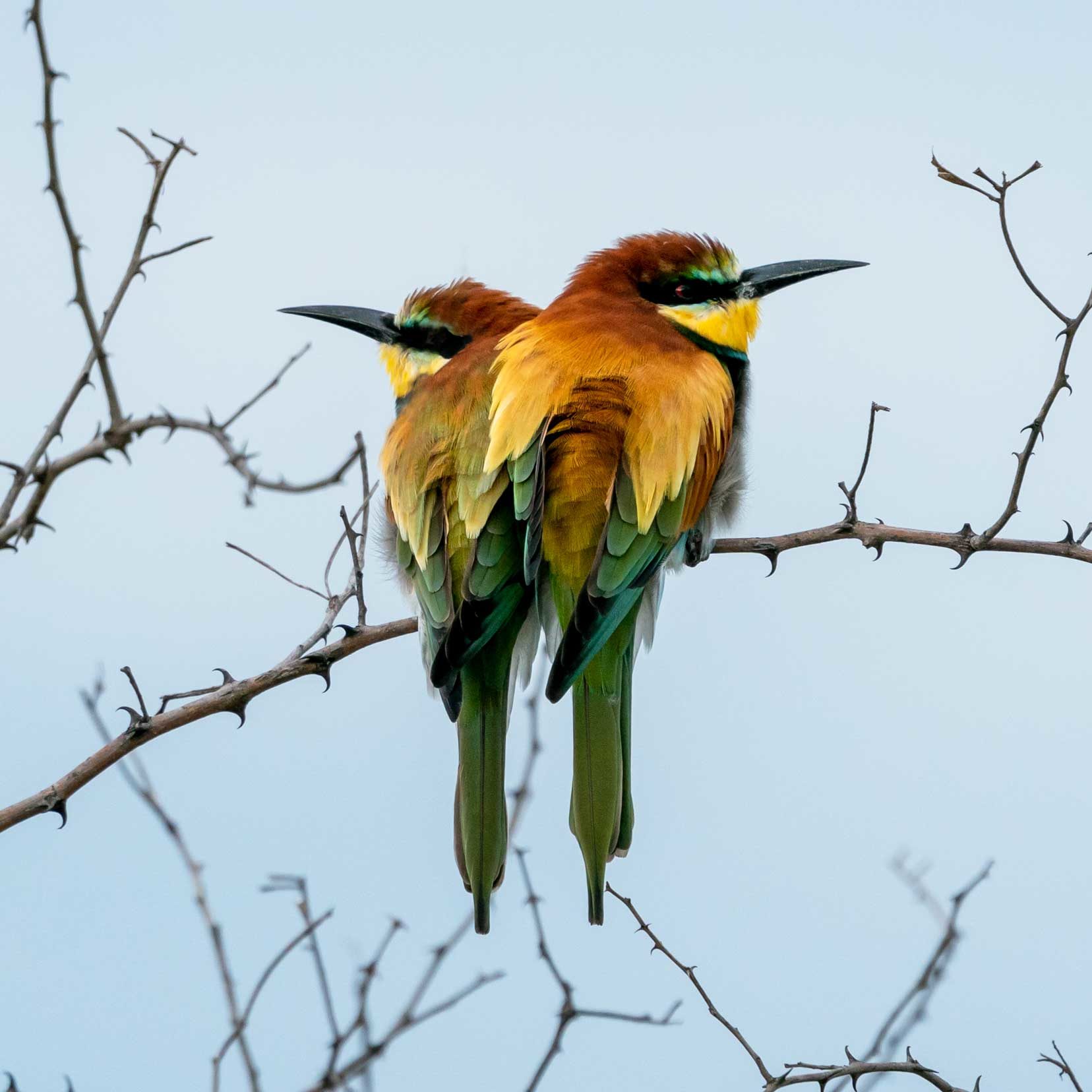 Makgadkgadi Pans – Central Kalahari Adventure 7 Nights/ 8 Days
This all-inclusive safari tour includes two nights at Nxai Pan, two at Makgadikadi National Park and three in the Central Kalahari Game Reserve. Each experience provides varying landscapes and wildlife viewing opportunities.
We visited all three reserves and each one felt unique from the others although all are part of the Pan landscapes.
⭐️ Book or find out more details about this 8-day safari from Maun here | ⏰ 8 days |Free Cancellation | 🐆🦓🐘🦛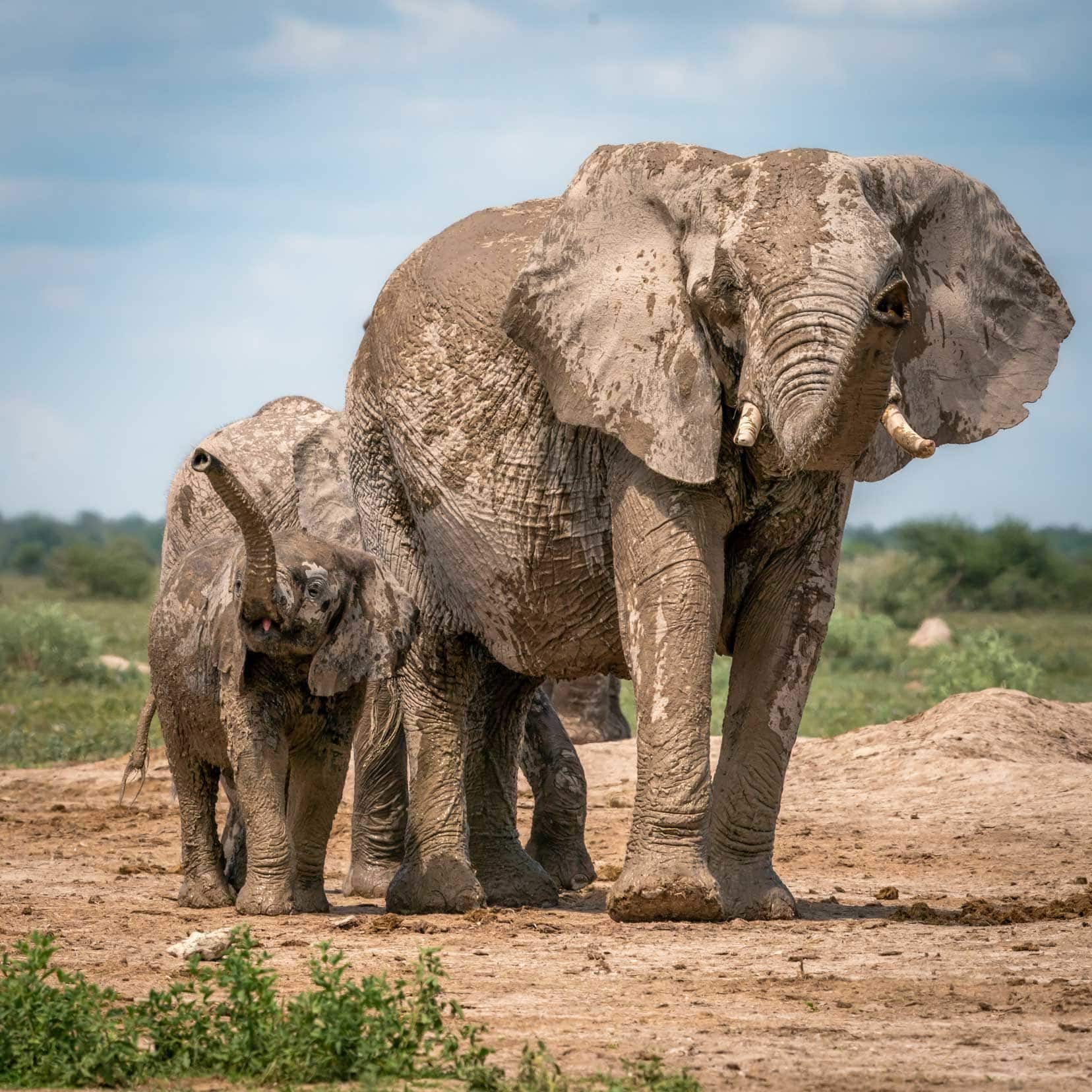 Camping Safari in Central Kalahari Game Reserve & Nxai Pan
This four-day safari takes you to the Central Kalahari and Nxai Pan Nature Reserve and includes meals each night your camp is set up for you and dinner is provided.
The Morning and afternoon game drives give you an opportunity to experience this wild part of Botswana up close and personal.
🐾 Book this Kalahari and Nxai Pan tour or find out more details here |⏰ 4 days | Free Cancellation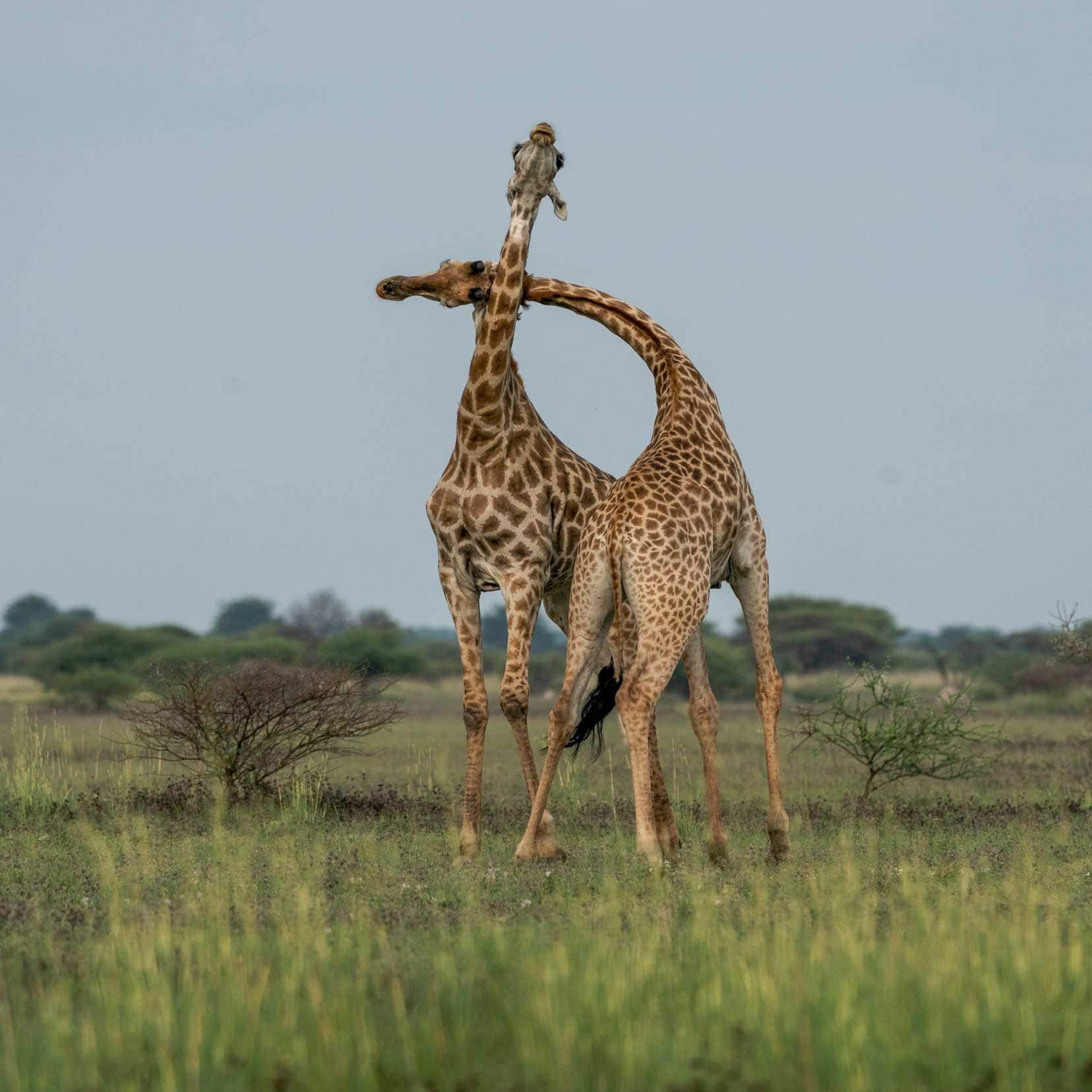 Accommodation at Nxai Pans National Park Tours
Along with camping sites at Nxai Pans (see our camping section below for thorough details), there is also, Kwando Lodge, on the western side of the pan. Here, there are nine thatched chalets with the safari lodge accommodating up to 18 guests.
Camping at Nxai Pans National Park
There are two campsites at Nxai Pans National Park.
The main one is South Camp, which is near the second entrance gate and is the best for wildlife spotting.
The second, is at Baines Baobabs, next to the Kudiakam Pan, with three camp spots set amongst ancient baobab trees.
Thinking of hiring a camper in Botswana?
We recommend using Motorhome Republic to find you the best deal – they search all the local reputable African rental companies, for example, Avis Safari, Britz and Caprivi Car Hire.
They do all the hard work for you and are available 24/7 to help you.
We used them when renting for 12 months in Europe and not only was the customer service excellent but they were able to find us better offers than when we approached the companies ourselves.
Since Covid, there has been a worldwide shortage of campers and limited availability, so do book early to make sure you can rent the vehicle that suits you best.
✍️ Get an Instant quote from Motorhome Republic today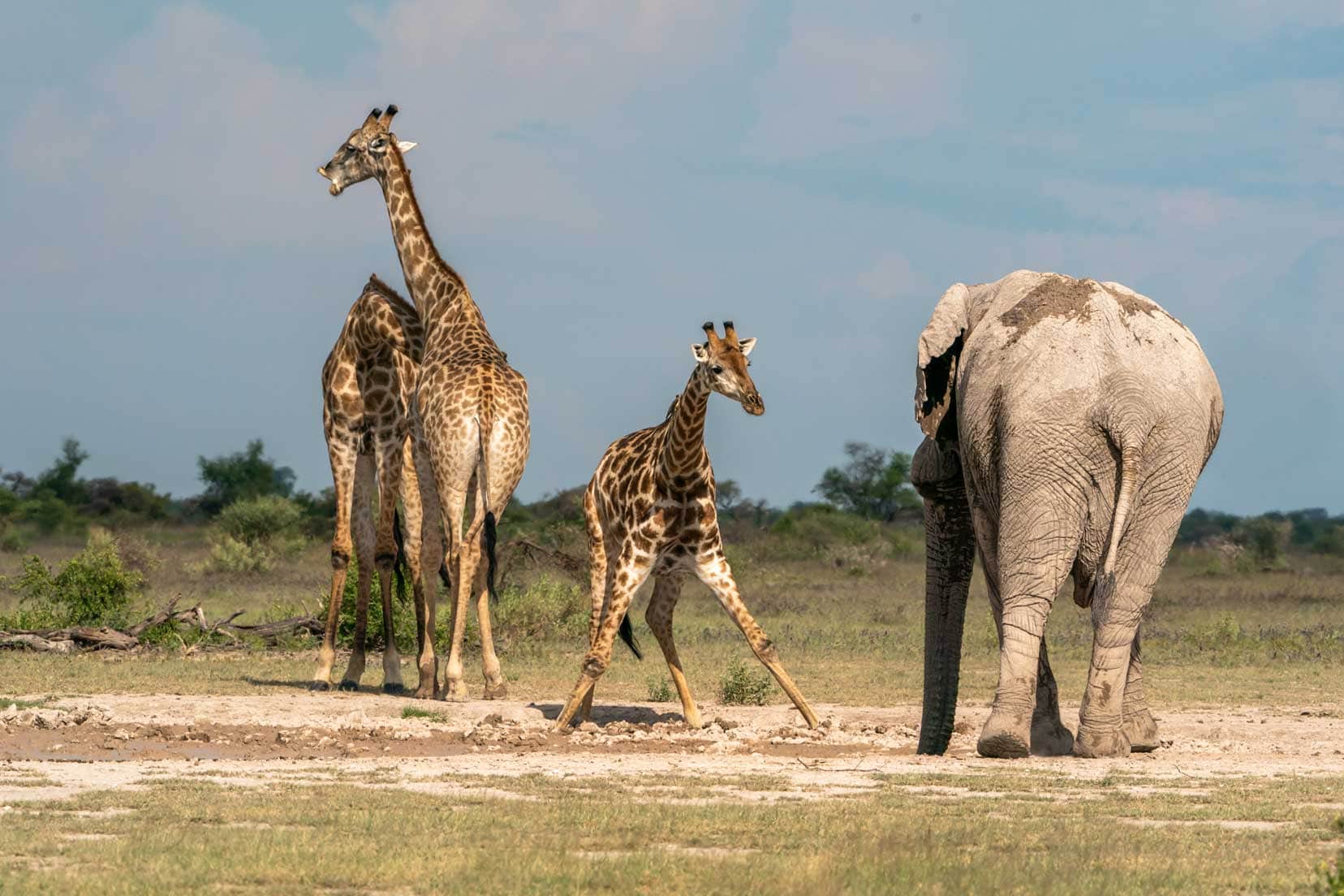 South Camp Nxai Pan
South Camp, in Nxai Pan, was one of our first wildlife up close experiences since we'd begun our Botswana camping safari – and what an encounter that was!
A Surprise Experience
We were eating lunch at our camp table, when from around the bush beside us, appeared a huge trunk and two broken-off tusks. The enormous owner of the said trunk then proceeded to skirt around the other bushes in front of us and scoot around the perimeter of the camp.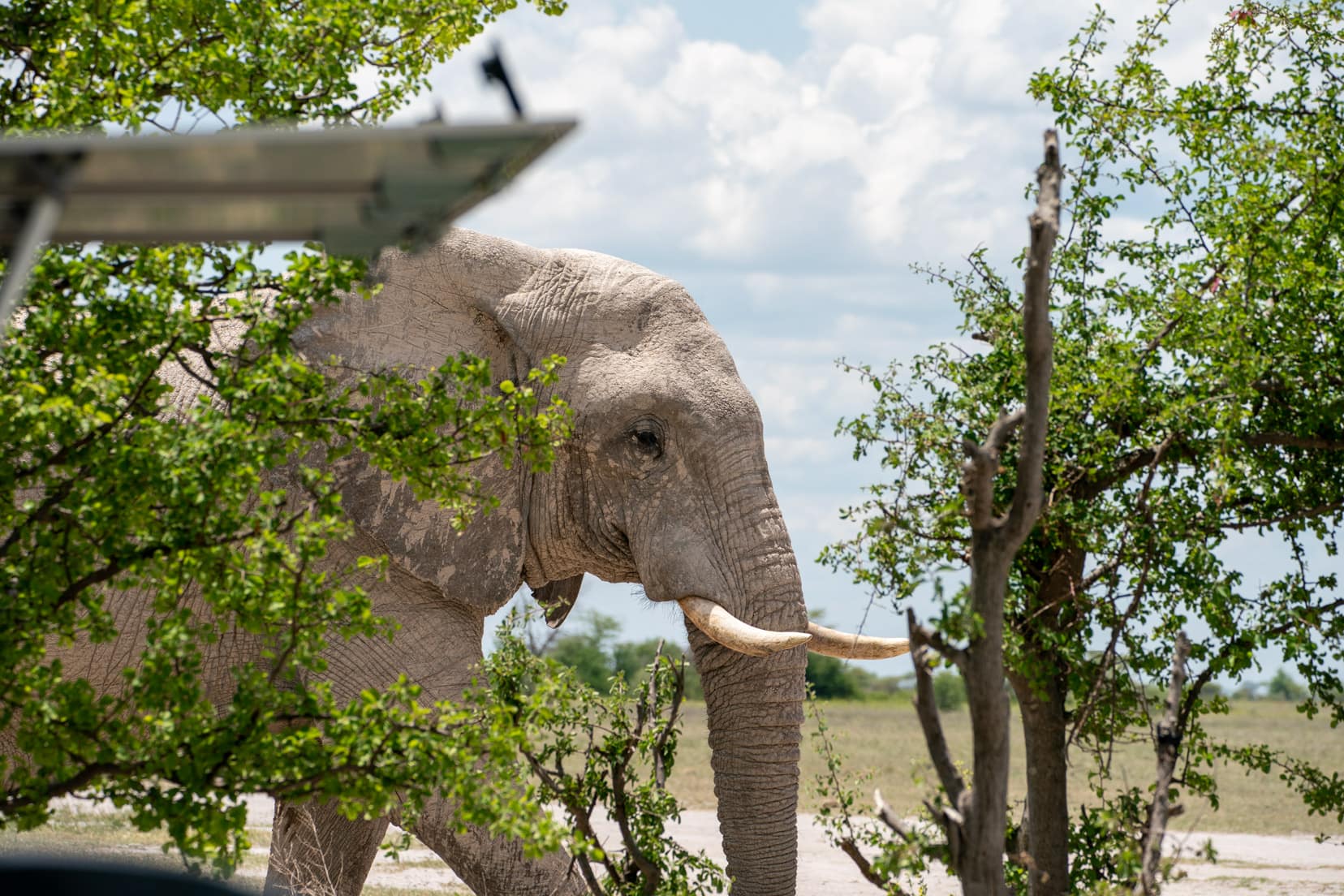 This happened another five or so times over the next hour. All approaching elephants followed the same path, keeping on the other side of the bushes from us.
Becoming rather blasé about this, I began videoing the approaching seventh elephant from my chair. Expecting it too, to skirt around us.
But not so this time.
This fellow wasn't skirting around anyone. This was an elephant on a mission.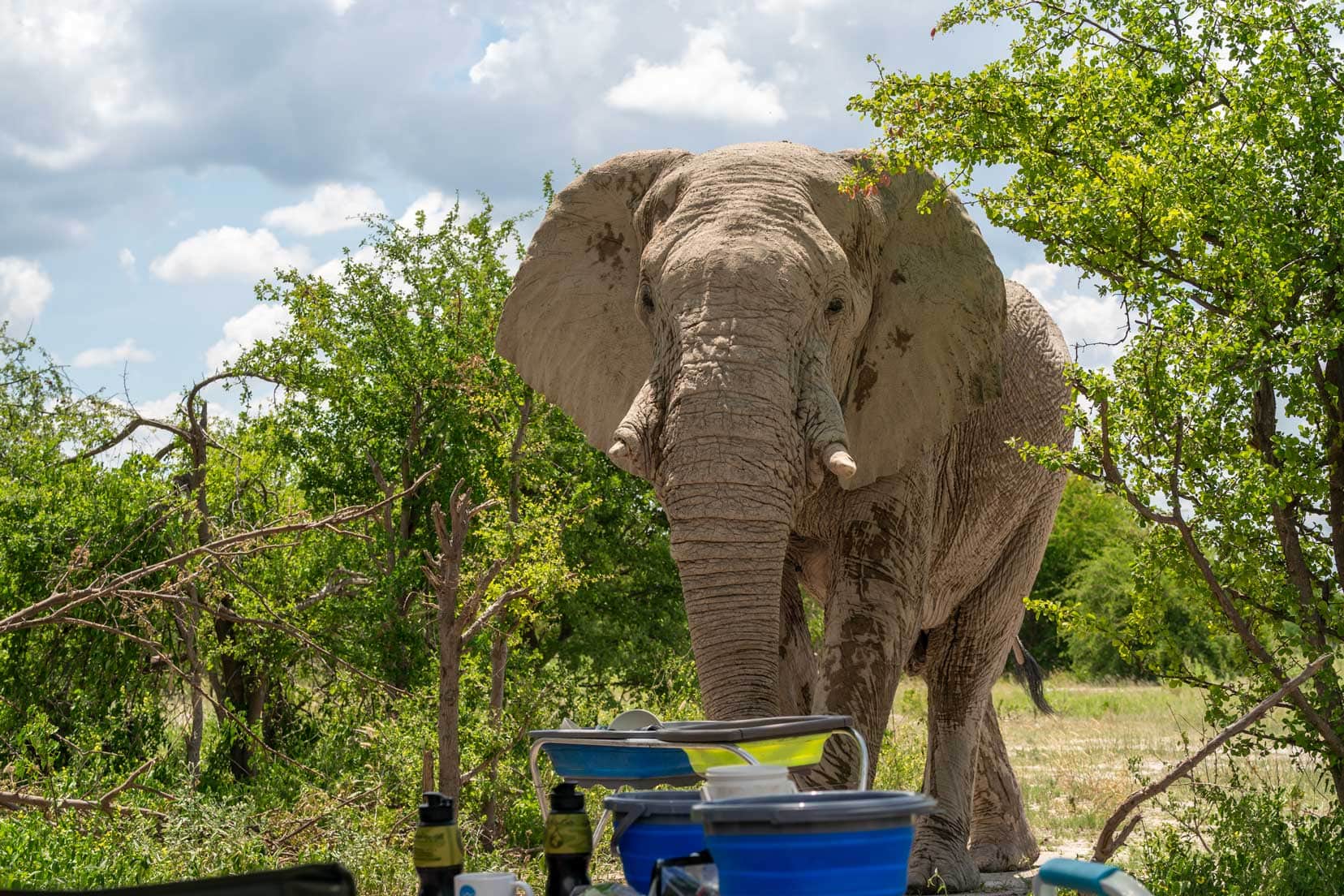 Instinctively I moved near the camper, in hindsight I should have maybe stayed still but in the milliseconds, I had to make a decision – access to the car door seemed the best option if all went pear-shaped.
Passing less than two metres from us, seemingly oblivious to its stunned, non-breathing onlookers, it continued through without a second glance.
There is a sign, just before camp warning you to BEWARE, and at first, we were dubious that the elephants would actually come through camp.
But, as you can see, they do!
***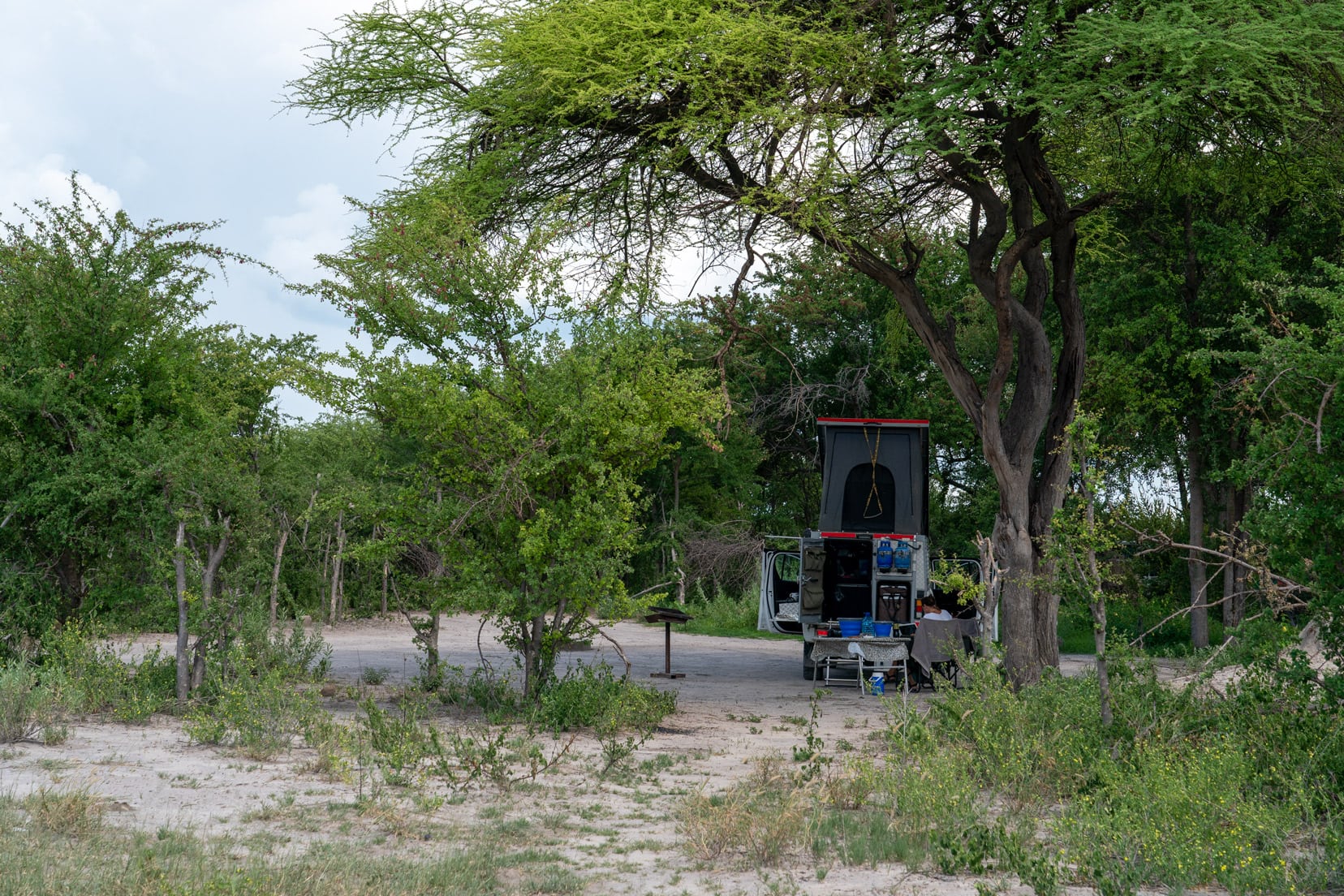 Camping Sites at South Camp
There are 10 camping spots at Nxai Pan South Camp which is operated by Xomae Camps.
Most are under shady trees and each one has a firepit and access to two shared ablution blocks. The toilets and showers were clean and well-kept. There wasn't any hot water when we were there.
Indeed, on the first day, there wasn't any water pressure, and we had a dribble of a shower but as soon as we reported this to the gate it was fixed by the next day.
We stayed at Campsite 2, which is right near the edge of the pan and has the best views.
Sitting in camp, we watched herds of zebra and wildebeest grazing on the summer pan, and the odd giraffe and elephant wandered by.
In the evening, the black-backed jackals sneaked through the camp, checking for any leftovers.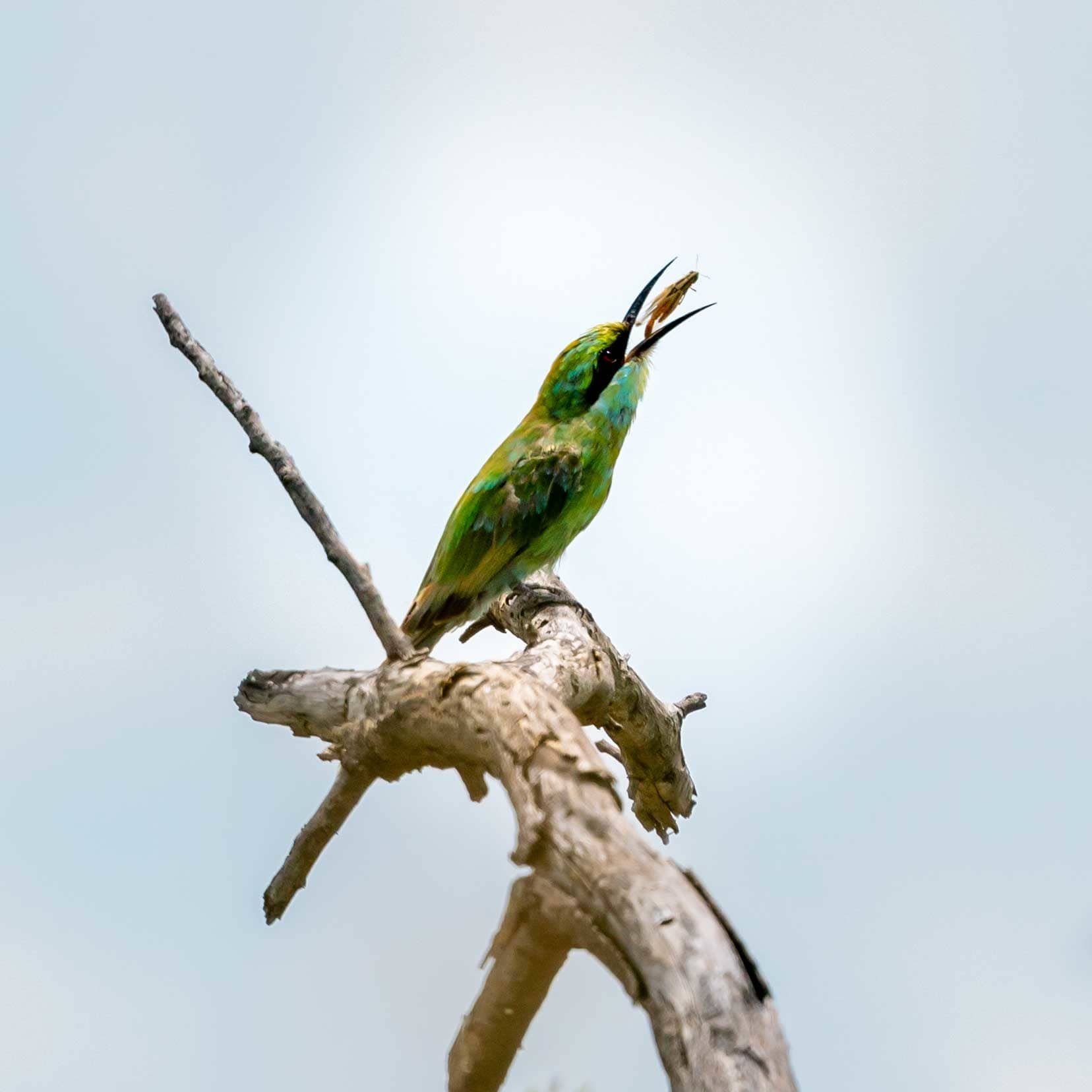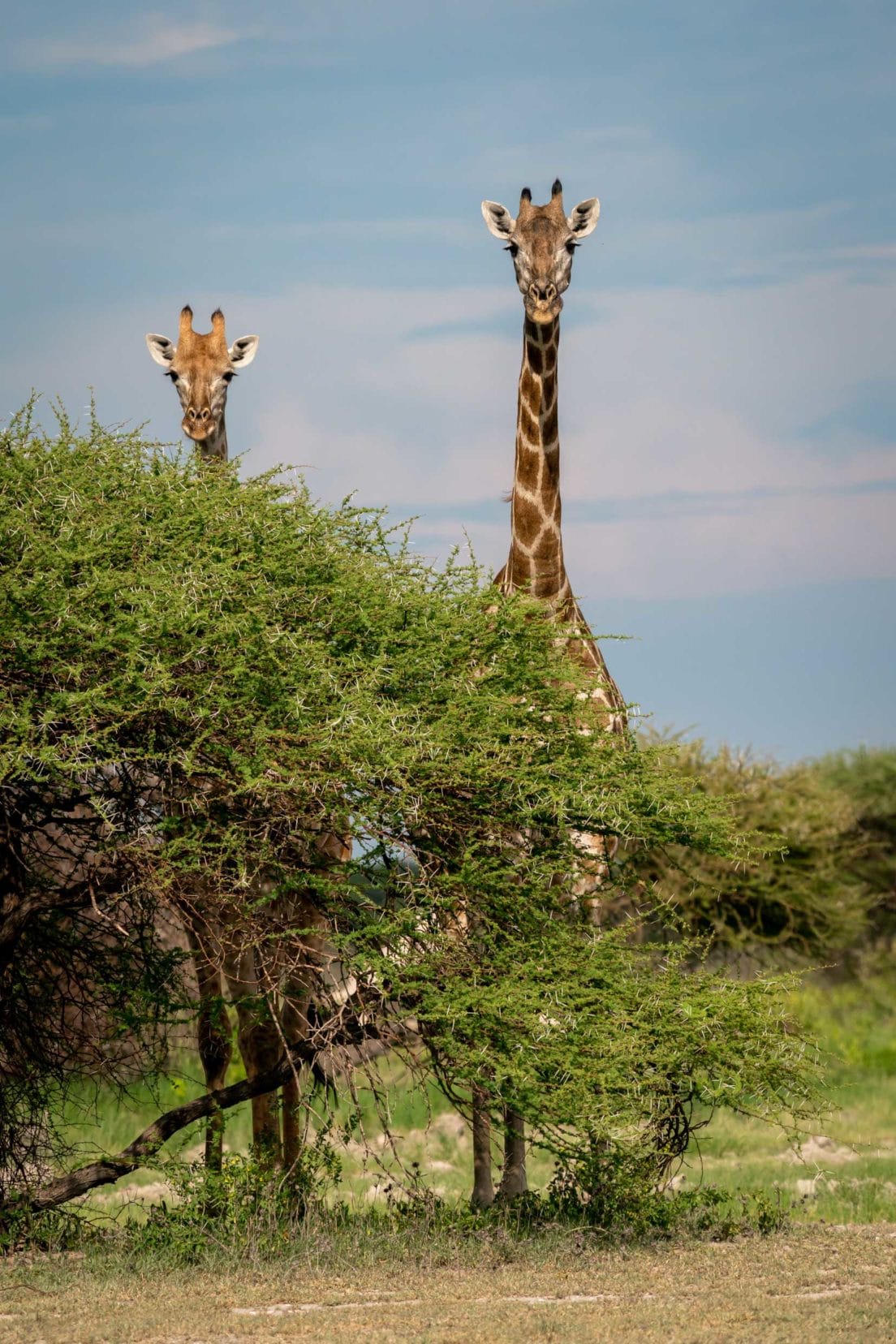 Self-Drive Safari Around Nxai Pans
As you can see on the map there are several loops and waterholes around Nxai Pans, so you don't have to drive for miles when on safari.
In both winter and summer, there are good sightings around the waterholes.
In the winter you have more chance to see predators at the waterholes, but in summer herds of migrating zebra flock to the holes along with elephants and wildebeest.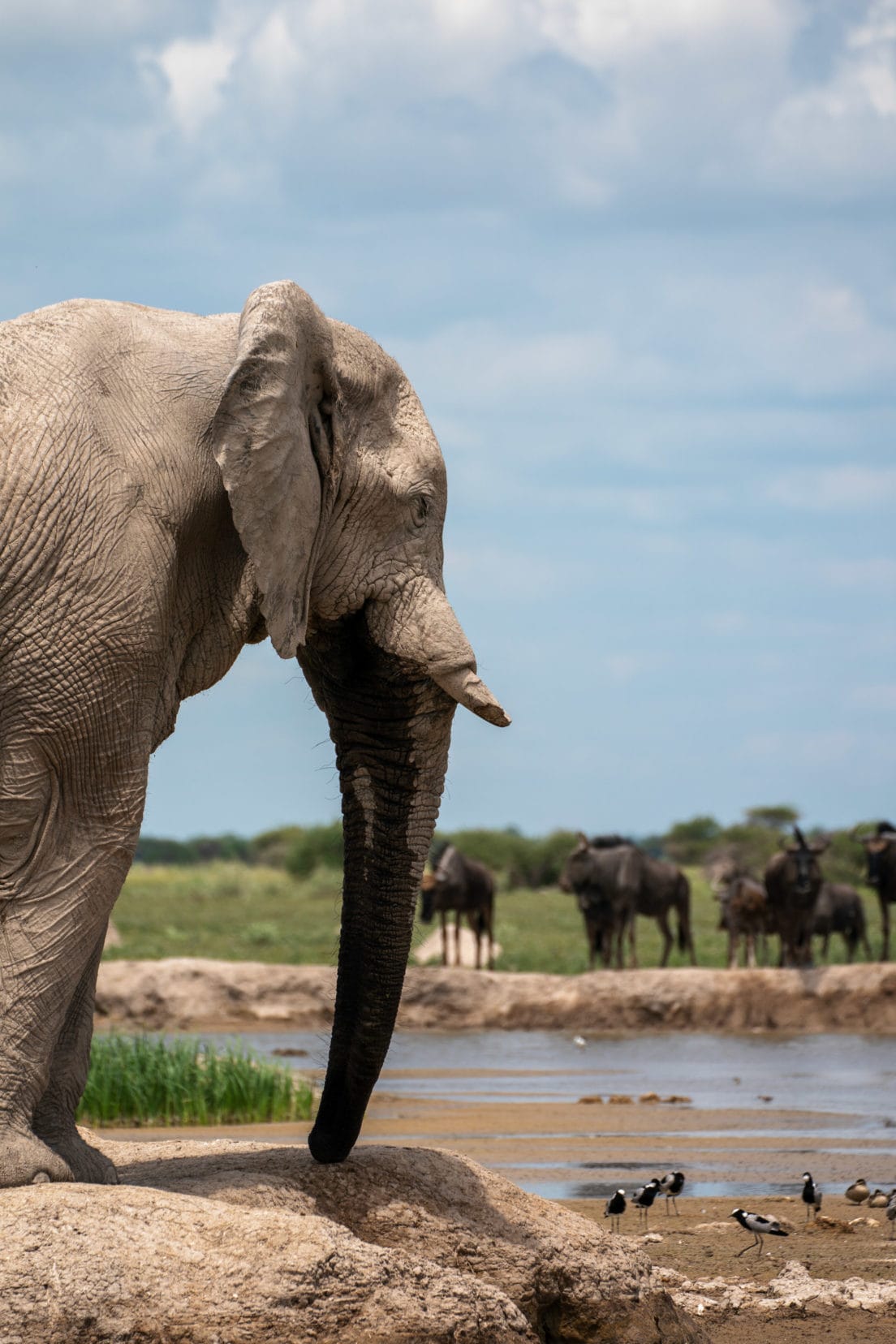 Driving around we saw hundreds of zebras, as well as wildebeest, giraffes, elephants, springbok, impala, black-backed jackals, a bat-eared fox, steenbok, and plenty of birdlife.
We saw our first southern carmine bee-eater, a violet-eared waxbill and a grey-headed kingfisher– all colourful birds that we've been on the lookout for throughout South Africa and Botswana.
We were hoping to see a cheetah, but we were told at the gate that there was only one known cheetah in the area and that had only been seen twice in three years.
It's unsurprising then, that we didn't spot one.
The pride of 3 lionesses, two males and 9 cubs that roam the pans also alluded us. We did hear their roars on the last two nights though — a silver lining for not having made it to the baobabs. (You'll see why that remains unfinished business further on)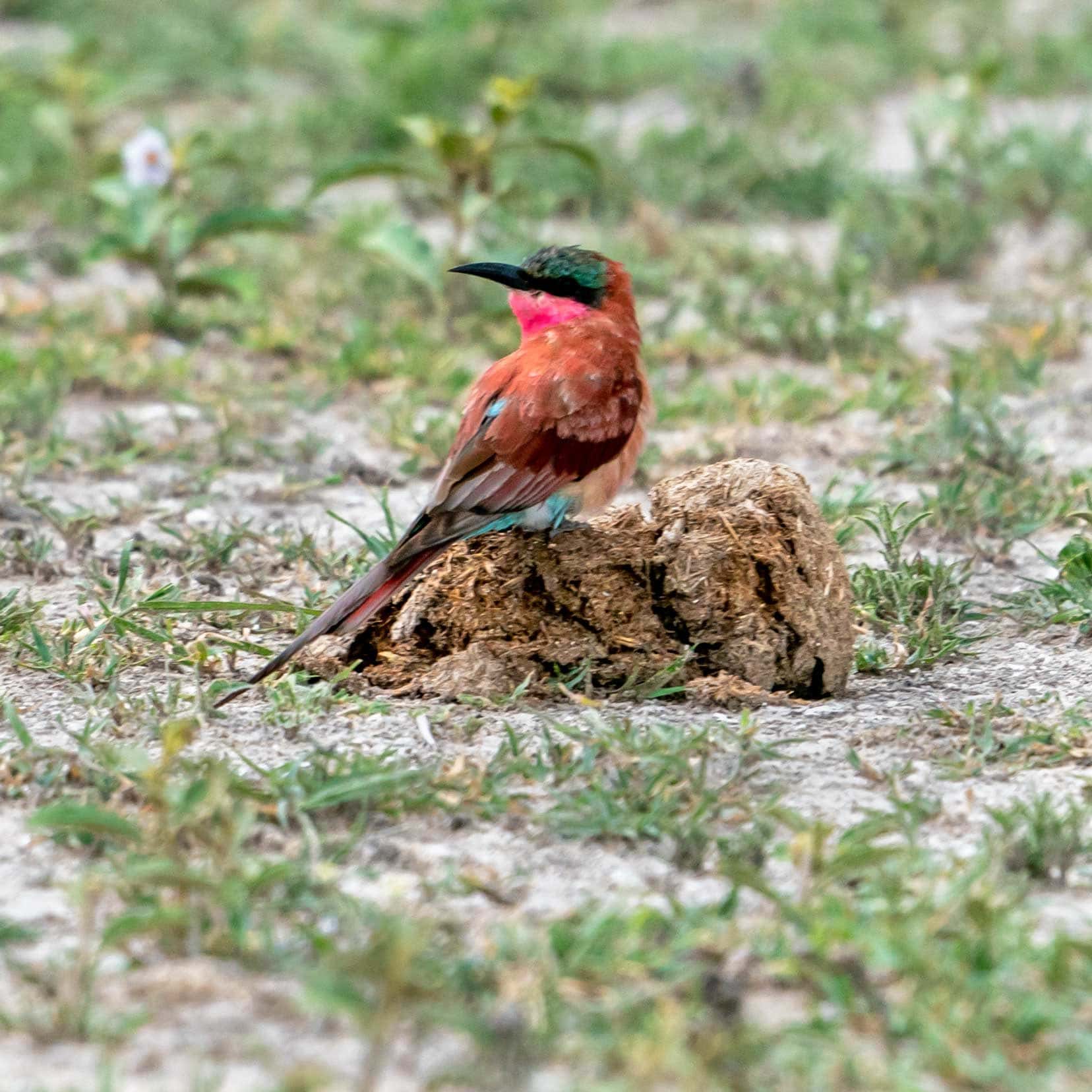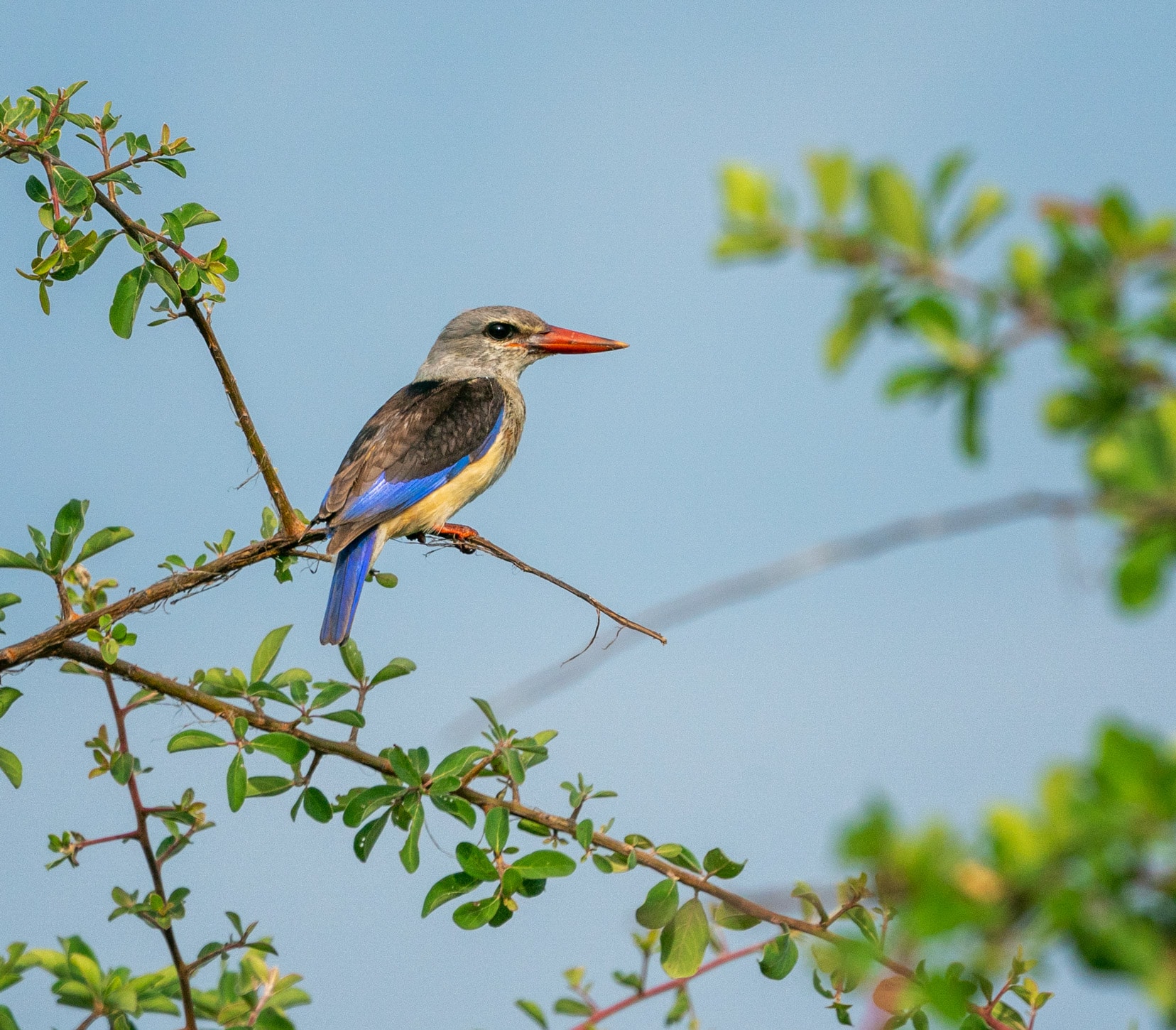 ✍️ Find a 4×4 Bush Camper to Rent here
Driving Around Nxai Pan
There are several loops around the pans that you can drive around. Most are hard clay and sandy tracks. After fresh rains, however, the tracks fill up with water and quickly become muddy and slippery.
In late Jan/early Feb, the first few days were fine, but after a night's rain, we slip-slided along and at times it was like driving on ice.
We like to drive with our windows down on safari – but clods of muddy clay flicked up into the car.

Getting to Nxai Pans South Camp
There are two entrance gates that you pass through on your way to South Camp. You need to register at each one.
From the first gate, just off the main road, to the second gate the distance is about 35 km along a deep sandy road. This drive, with quite deep sand in places, takes between one and a half and two hours.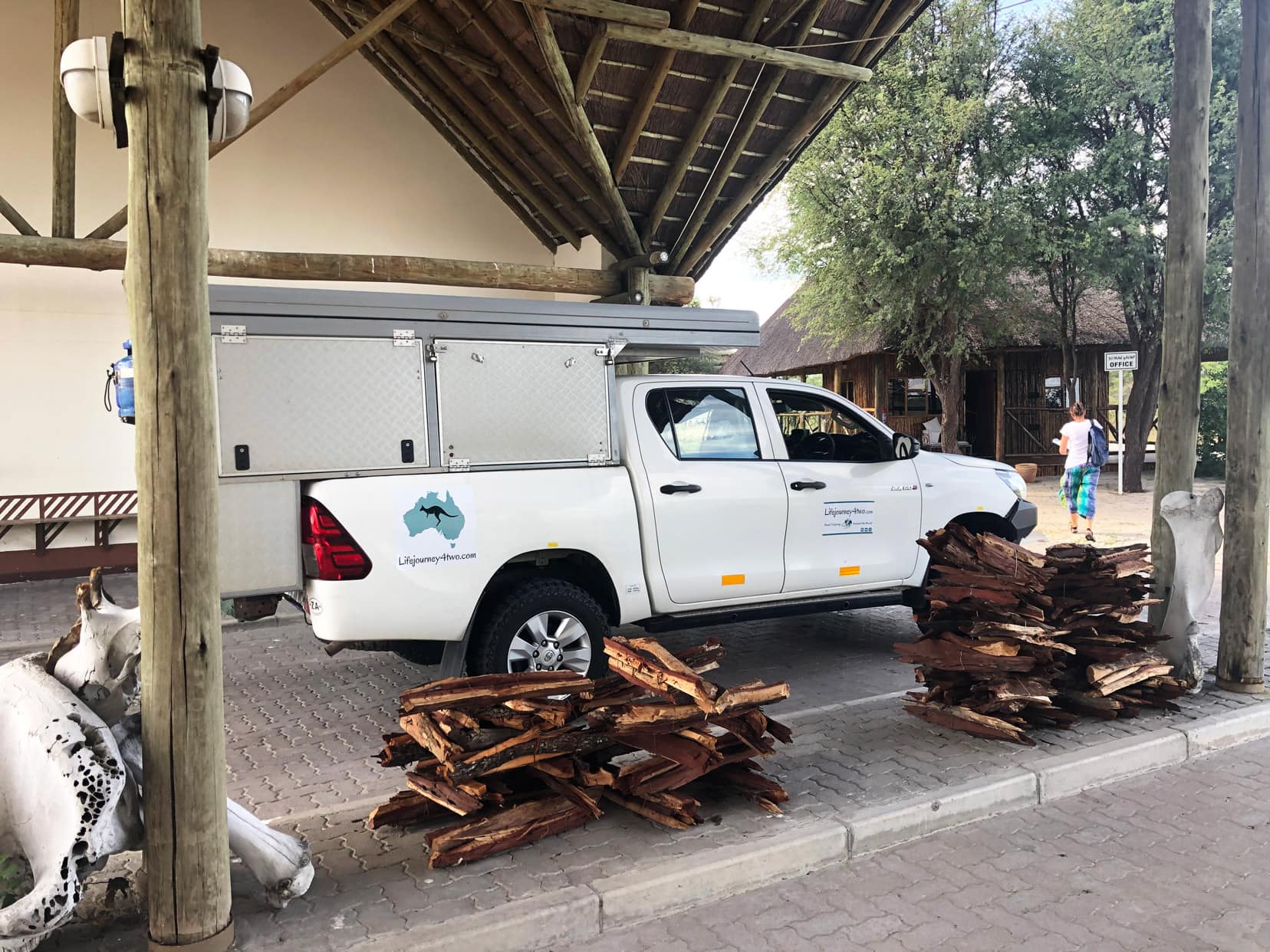 We read that in winter there are good game-viewing opportunities along this road. Our experience in summer, however, was very different with lots of bushes by the road restricting our views.
Once you reach the second and final gate, South Camp is about another 1.5 km drive.
At this last gate, there is a well-stocked tuck shop where you can buy basic dry goods, snacks, and cold drinks.
Surprisingly there is also free WIFI right at the gate. Unsurprisingly, it doesn't have a strong signal but is great if you need to check emails or WhatsApp. Ask reception for the password. There isn't any mobile phone signal in the park though.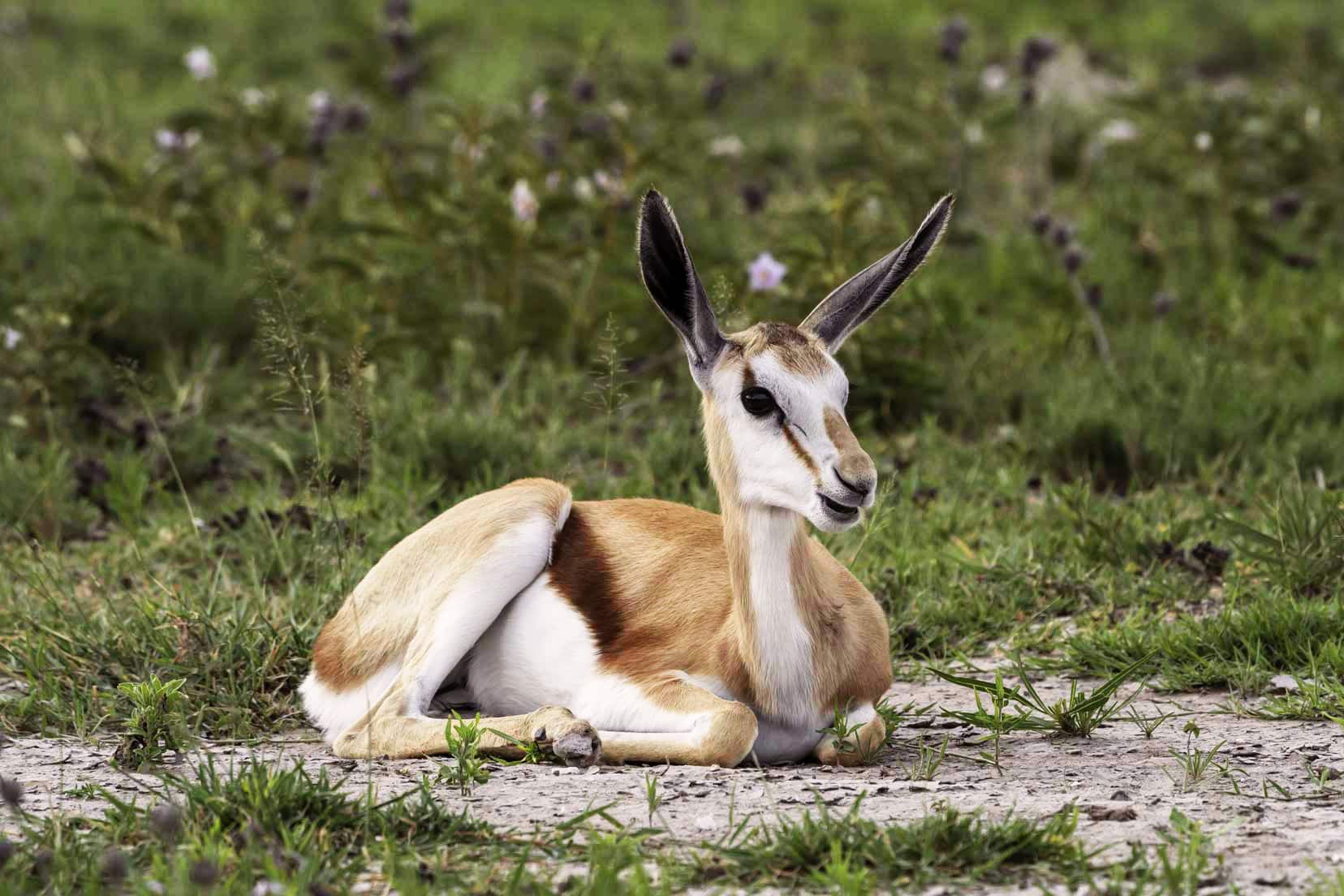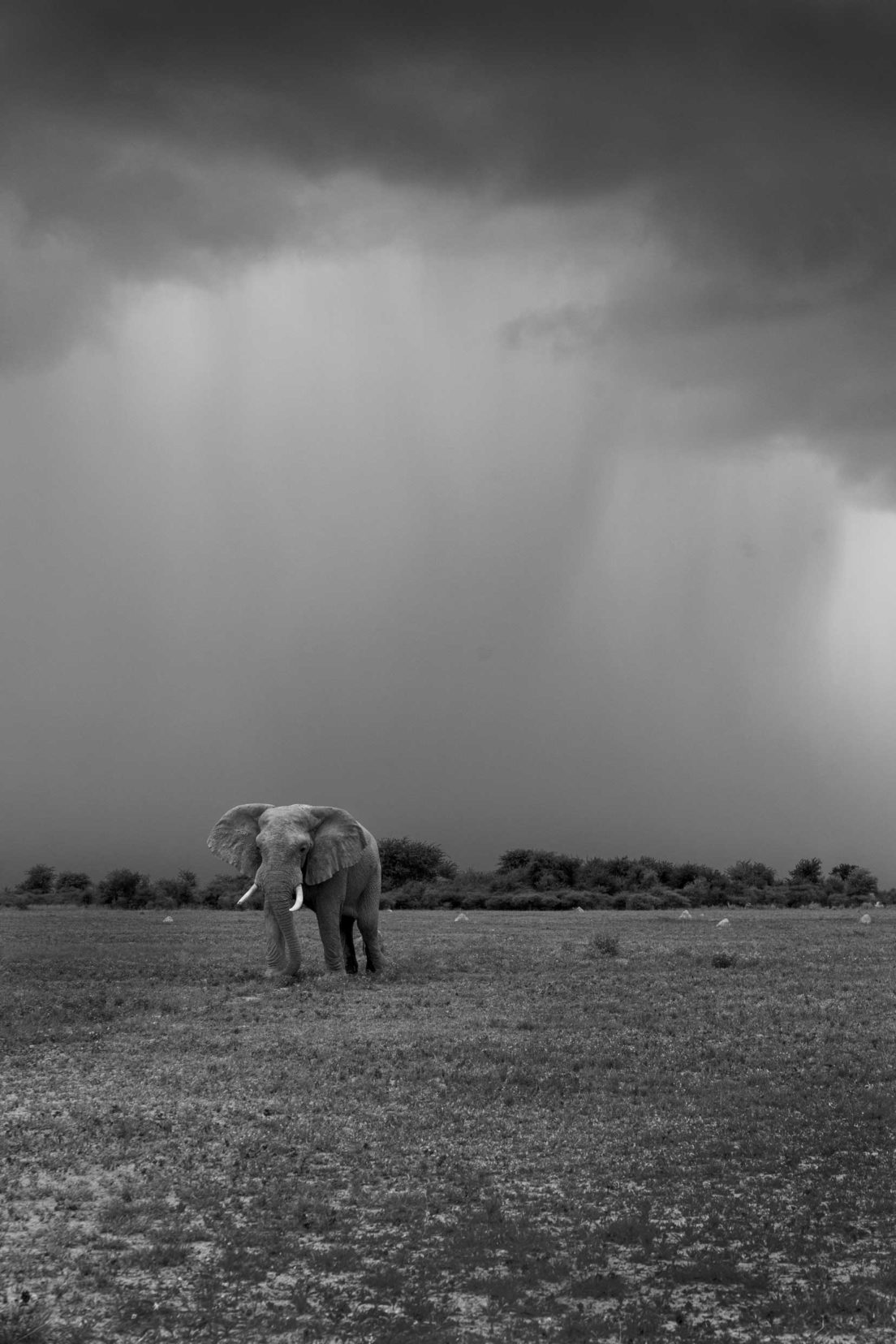 Baines Baobabs Camp
The baobabs are called Baines Baobabs after the famous 19th-century explorer, Thomas Baines, who painted the trees on his expedition from Namibia to Victoria Falls in 1963. I read that in over 150 years the baobabs look almost the same as when they were painted by Baines.
We had three nights booked at South Camp, and two at Baines Baobabs. The three sites at Baines only have a drop toilet, bucket shower and a fire pit.
Our Journey to Baines' Baobabs
The morning we set off from South Camp to Baines Baobabs, the ground was wet and muddy at Nxai Pan but the main sandy track towards the Baobab turn-off wasn't too bad.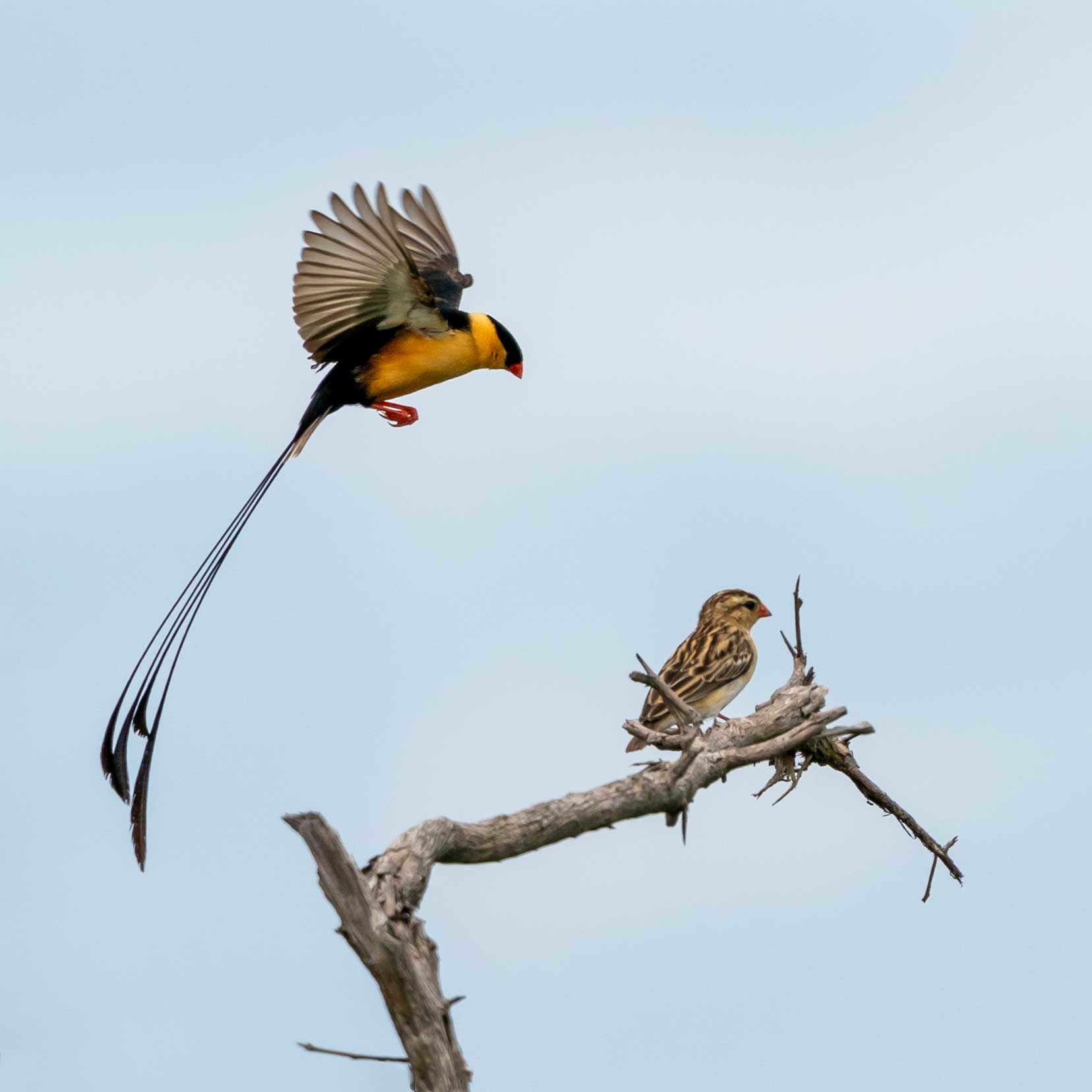 We hit the turnoff to Baines Baobabs (see map) and travelled along until we came to a waterhole and another sign showing us 12km one way to Baines Baobab or 14 km on the more northern road.
We took the southernmost 12km road and passed through what felt like fields of hay. On route, we passed Kori bustards, a few gemsboks and the odd little steenbok bolting like a rocket at the sight of us.
The road ended abruptly at the edge of the salt pan. It looked like a lake. In the distance, across this expanse of shimmering water, we could see the track continue.
Our radars pricked up.
We'd read that you should never drive on a salt pan in the summer because you can easily become irretrievably bogged.
And here we were, on a track that seemingly went straight across the pan. A pan that looked like a lake.
As we stared at the invisible track and weighed up various scenarios of us sinking into oblivion, a colossal black storm cloud edged menacingly closer.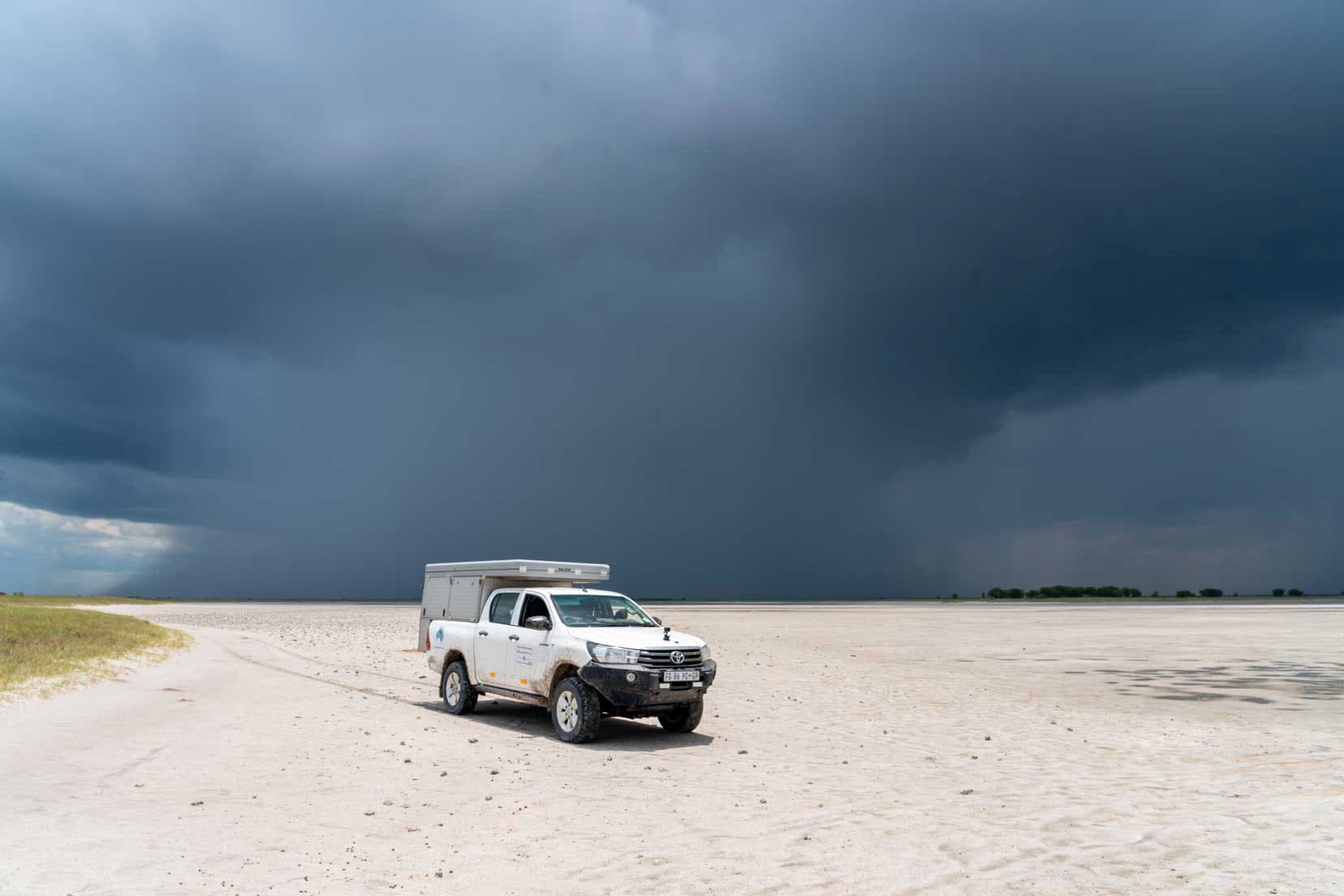 We drove further along the edge of the pan following another track out towards the pan (seen on our map) but again, there was no visible track to follow, and our tyres were already sinking in the watery sand.
By now the blackened sky had begun performing its symphony, launching ground trembling booms and cracks of forked lightning exploded around us.
A few moments later we were clinched in its hold, unable to see anything beyond the bonnet of the car.
This thunderous concerto only bolstered our decision.
We weren't going on to Baines Baobab.
Should You Drive to Baines Baobab When the Pans Are Wet?
Once the deluge abated, leaving the ancient baobabs on their islands in the mist behind us, we trundled back along the sandy tracks to South Camp once more.
We've been told that the late afternoon sun on the baobabs is a photogenic gem and on a clear night the ancient baobabs and the constellations make a perfect ethereal match.
We will have to return … but in winter, when the pans are dry, and when we have no need to concern ourselves with submersion in a salt pan.
On leaving at the final gate, the park officer told us that we had made the right decision. He said that visitors are always told they can't go there when it has been raining as they will get stuck.
We mentioned that no one had warned us of this when we arrived and knew we were booked to go to Baines Baobabs on our fourth night – his answer was that it wasn't raining when we arrived.
So do note that if you are planning a visit in the summer months and it has recently rained – don't try to camp at Baines Baobabs.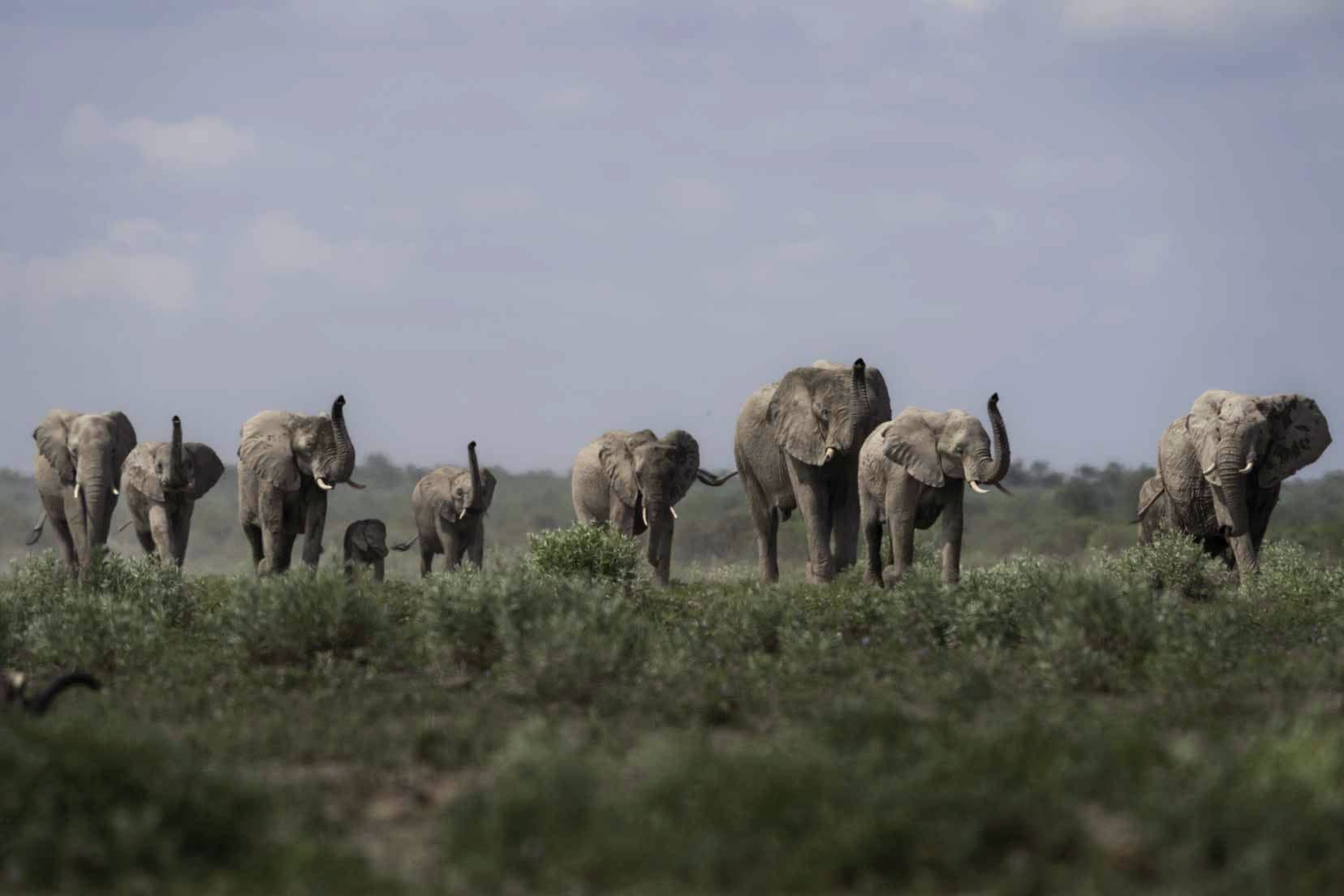 Getting to Baines Baobabs
The distance from the main entrance gate to the turn-off towards Baines Baobabs is 17 km. You then travel a short distance and will come to a waterhole and a junction with directional signs for two options to Baines Baobabs – a 12km route or a 14 km route.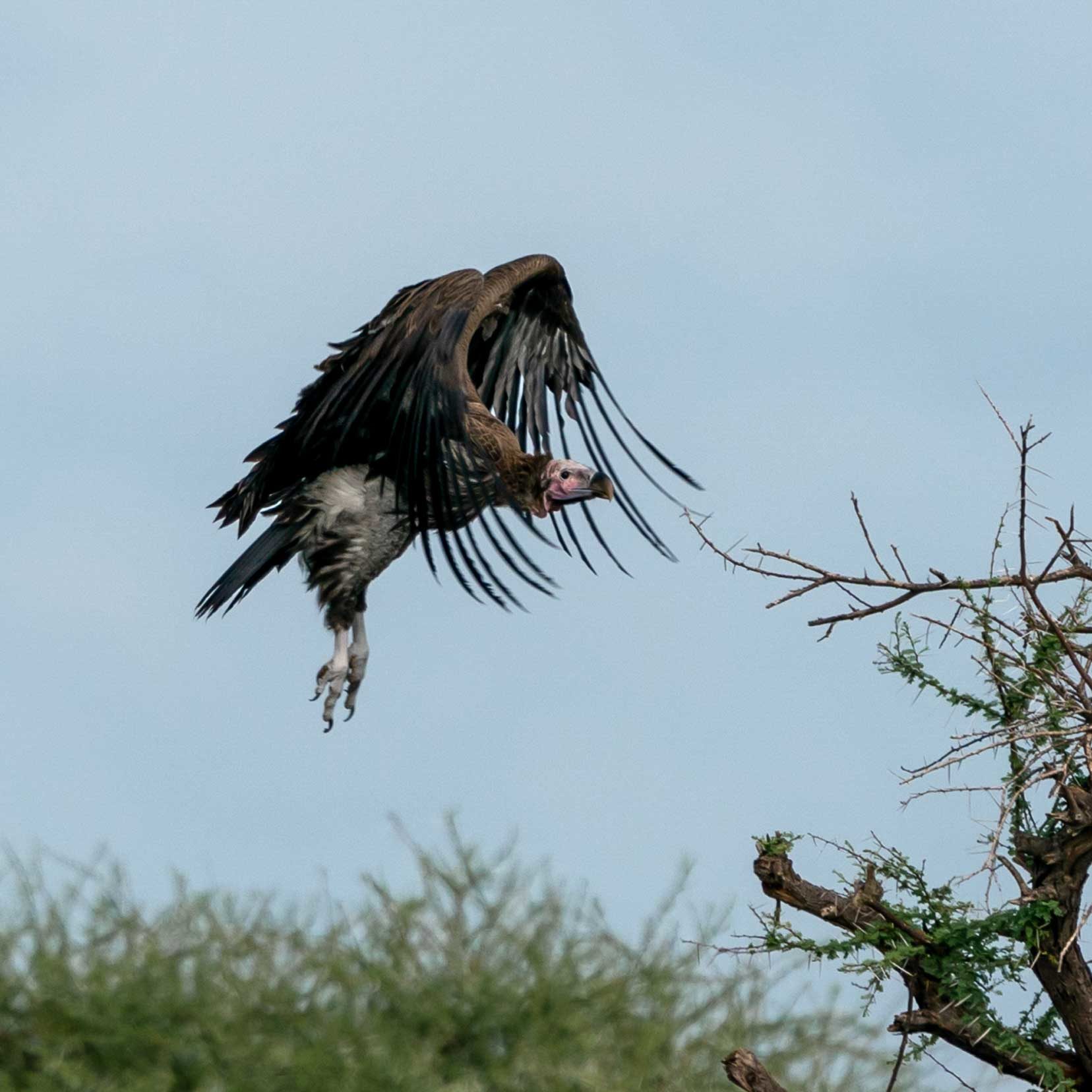 Best Time to Visit Nxai Pans National Park
The park is open year-round, and the time of year to visit depends very much on what you would like to see. Driving conditions are much better in the winter months and you have more chance of seeing predators.
The summer, though is just as enticing with the incredible zebra migration occurring and lots of baby springbok and wildebeest. The birdlife is also more prolific with many migrating here for the summer months.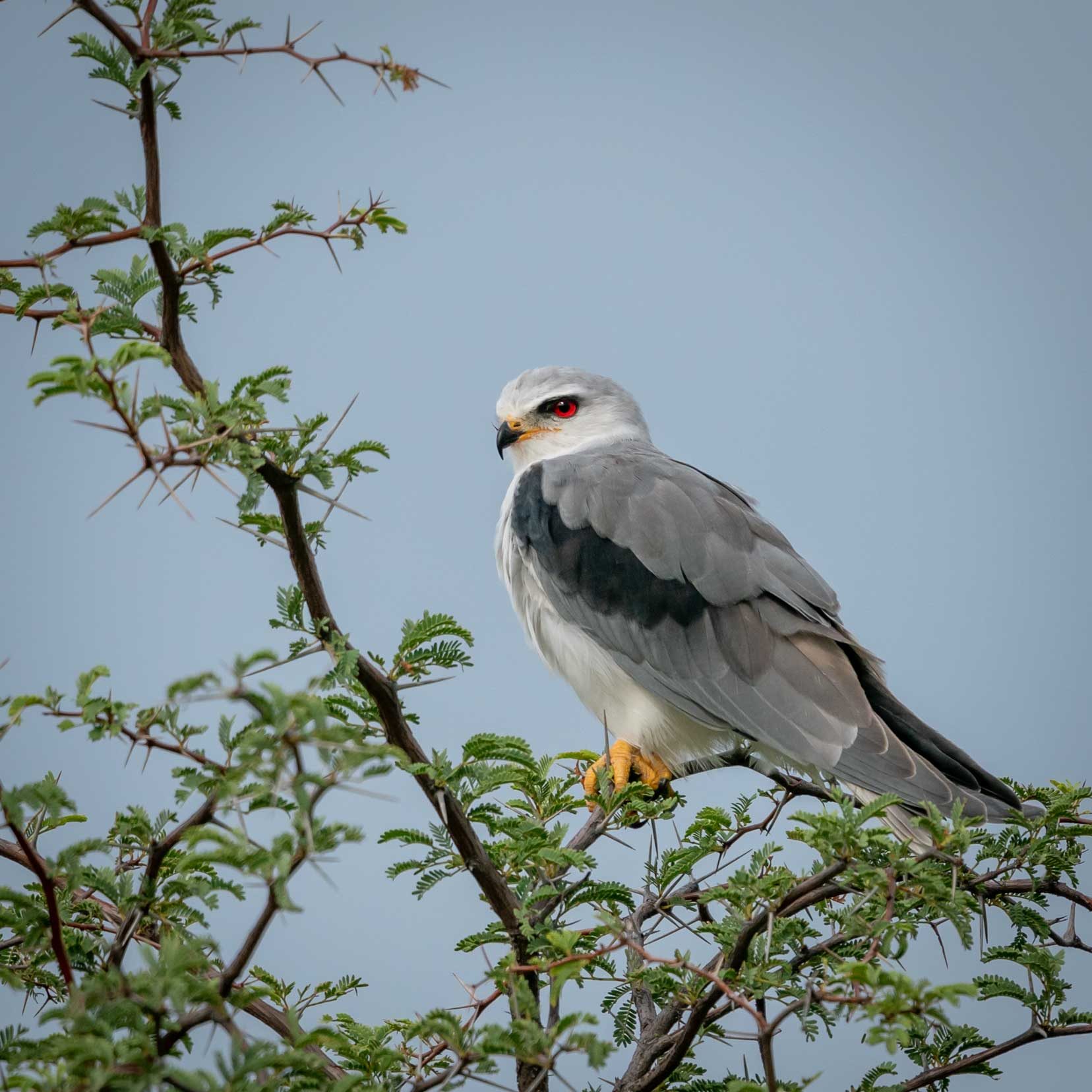 Visiting Nxai Pan in Winter
The people who worked at Nxai Pan said that it was best to visit in the winter months. Especially if you want to spot predators and see the dry salt pans.
The winter months of March to August are the peak tourist months in Nxai Pan.
In winter, the roads are easier to drive, the weather is cooler, and it is easier to spot wildlife and predators.
There is limited water in winter, so the animals visit the main waterholes and therefore attract predators to those waterholes.
The thicker vegetation in summer provides lots of hiding places for the predators making it difficult to spot on a game drive.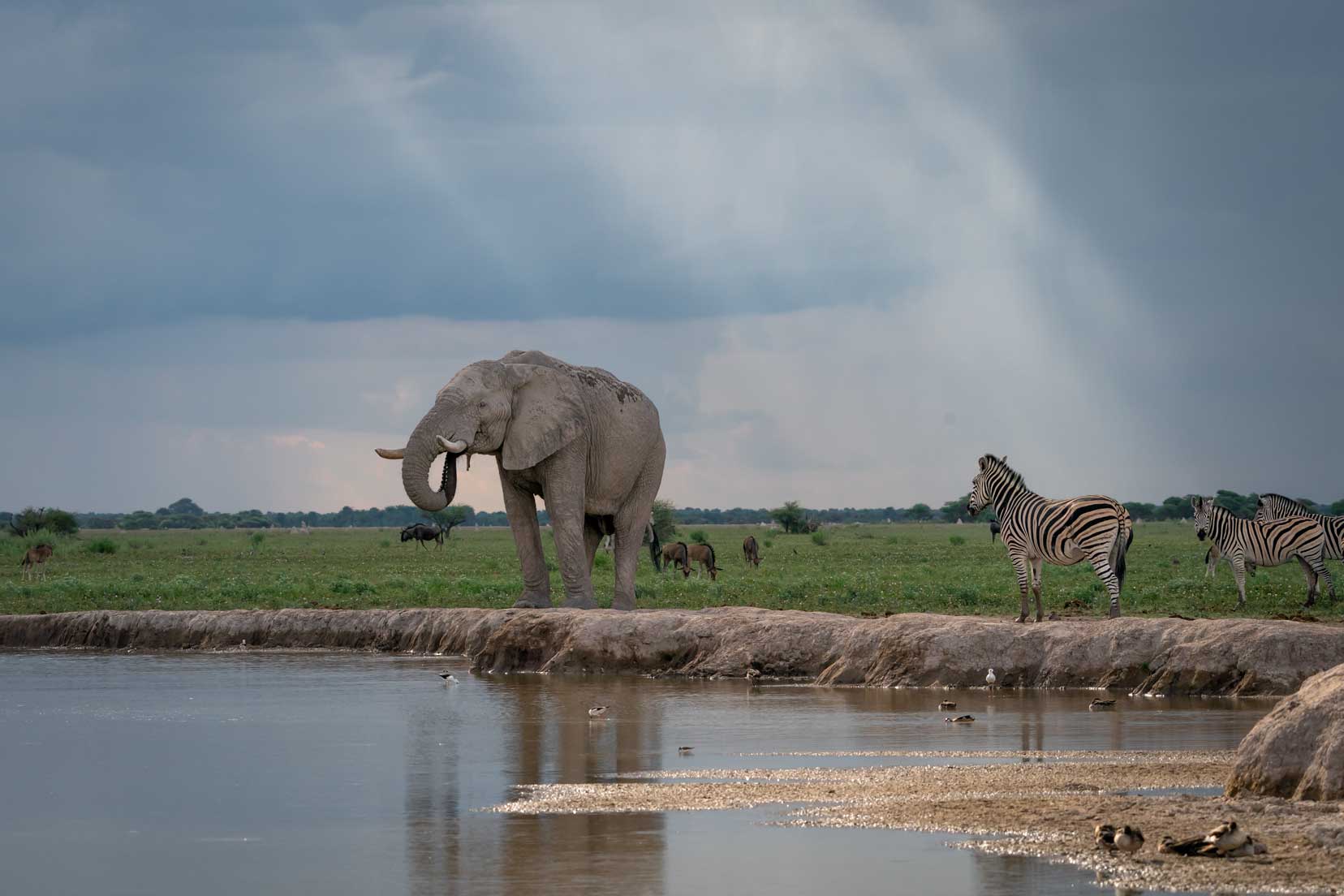 Visiting Nxai Pans in Summer
Once the rains start in summer, Nxai Pan is one of the best places to see the zebra migration, which is the longest animal migration in Africa.
"The Chobe River to Nxai Pan National Park zebra migration is now the longest-known mammal movement in Africa. In fact, the round-trip, straight-line journey of over 300 miles outdistances the widely coveted and well-known seasonal wildebeest journey in the Serengeti ecosystem, which attracts thousands of tourists each year." — National Geographic
Witnessing the huge numbers of zebra at Nxai Pan is rewarding in itself, but studies have shown that these animals are using historical routes that were once used by their ancestors.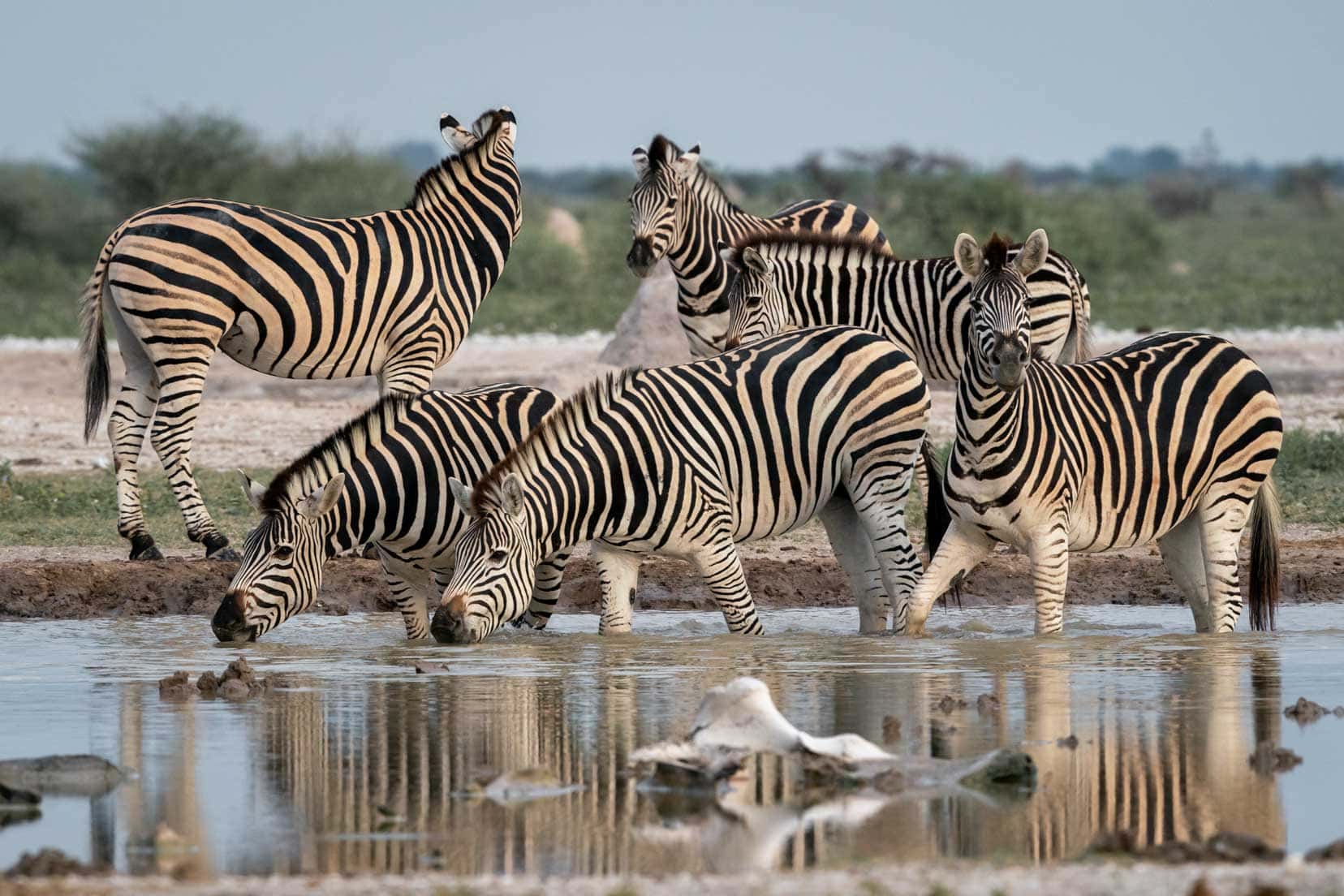 Due to economic factors of a rising cattle industry in the late 1960s, Botswana chose to erect VET fences to ensure cattle and wild animals were kept apart to prevent the spread of foot and mouth.
From the late 1960s to 2006, Nxai Pan was inaccessible to the zebra due to the fences. Not only did thousands of wild animals die due to their being unable to reach water, but their migratory patterns were also altered.
Once the fences were removed, it has been found that the zebra, have started to follow the migratory path of the past.
So it is indeed worth braving the muddy tracks, hot weather and rainy periods to see such a groundbreaking adaptation back to the old ways.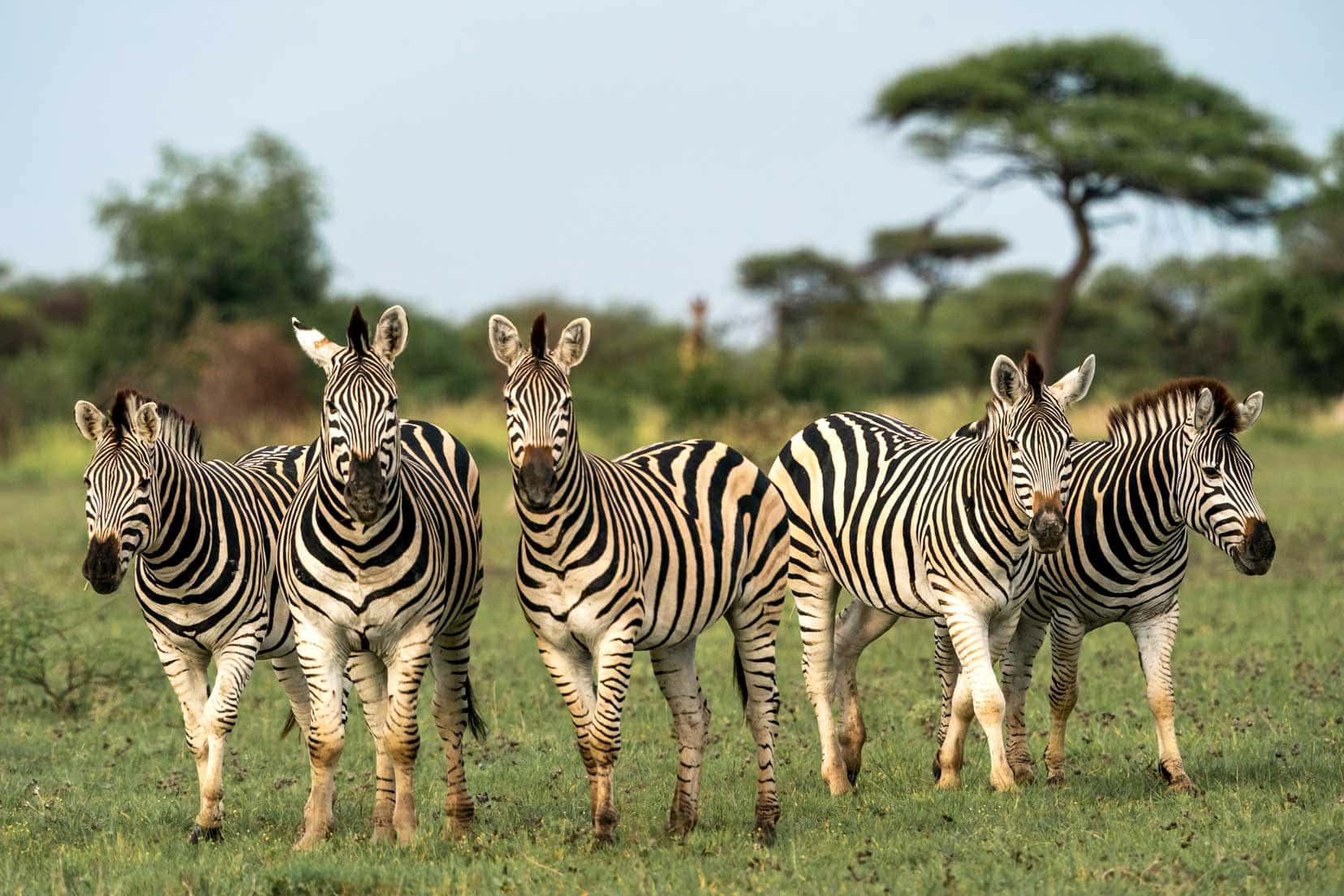 Getting to Nxai Pan National Park
The main entrance to Nxai Pan National Park is just off the A3, the main road from Maun to Nata.
If you are travelling from Maun the distance to the main gate is 138 kilometres, or from Nata, it's about 160 km.
Watch out for wildlife along this road. We saw several elephants and also giraffes crossing this highway.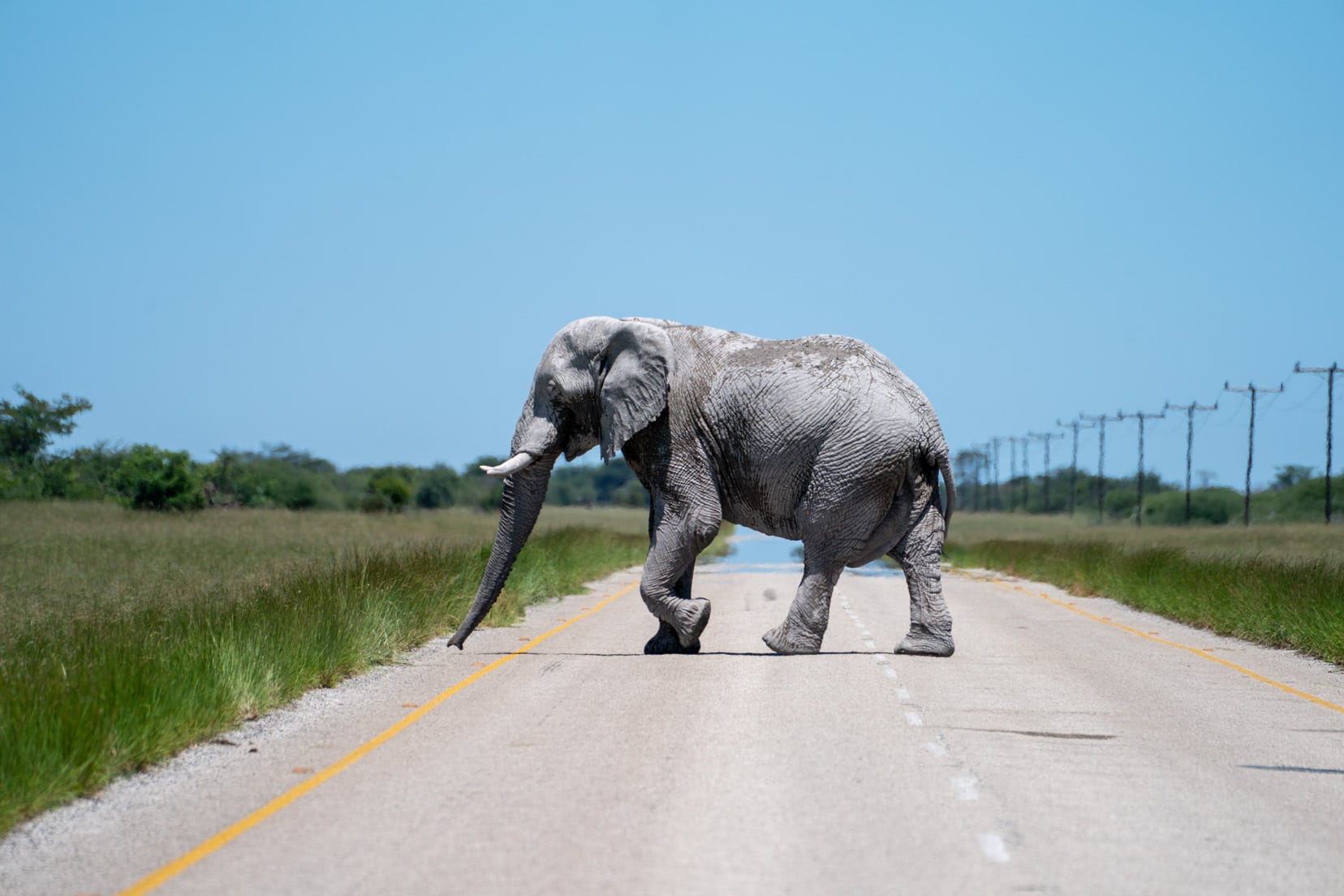 VET Border on A3
If you are travelling from Maun, you will pass the VET Fence border control. Due to foot and mouth disease outbreaks, you are unable to take raw meat from west to east or north to south.
As you are travelling west to east from Maun to Nxai Pan National Park, you will not be able to take raw meat over this border. In saying that, we confused our west and east and thought it was ok to take raw meat in the direction we were travelling. We, therefore, stocked up on some steaks and mince in Maun.
At the VET border control, we realised our mistake when the guard asked if we had raw meat. We were in the process of handing it over when he told us to put it back in the fridge.
He then asked what we could do about the situation. Suspecting he was asking for a bribe – Lars asked if he wanted some of the meat. But he shook his head and waved his hand.
"A coke", he said.
"Ok, I have Pepsi Max," Lars replied.
"No, not Pepsi Max – only coke."
"We don't have any coke."
"Then 20 bucks"
We don't know if he meant 20 dollars (which was way more than the cost of the meat) but we gave him 30 pula (about $3 and he seemed happy enough.)
This was the first time we had been asked for a bribe and we were surprised it had happened in Botswana.
Many a time, we'd been warned in South Africa that this would happen but, although we were stopped many times we were only ever handled in a professional way. We had plenty of coke back then!
I guess we'll be putting cans of Coke on the shopping list again.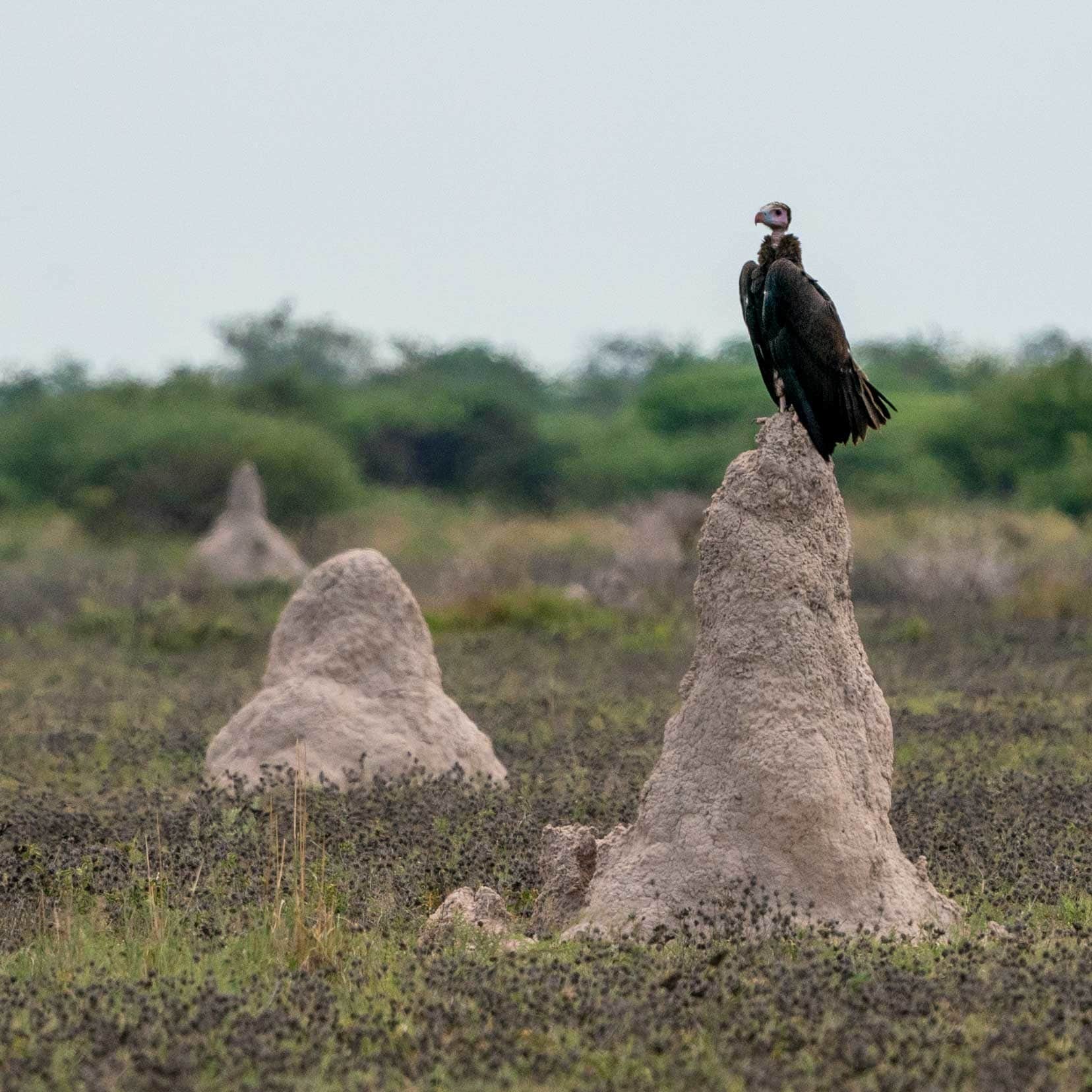 Nxai Pans National Park Gate Opening Times
October – March: Open 5 am Close 7 pm
April – September: Open 6 am Close 6.30 pm
Nxai Pans National Park … That's a Wrap
We were so pleased to visit Nxai Pan National Park in the rainy season, and although we couldn't make it to Baines Boababs, the sight of so many zebra on their ancient migratory path warmed our hearts.
If you are desperately wanting to see the cats, we would recommend a visit in winter, but if you are a seasoned camper and confident 4×4 driver then a summer visit is so worthwhile. Alternatively, let someone else do the driving and book a tour.
Are you following us on Social Media?
We'd love for you to connect with us on Facebook or Instagram where we share our photography and travels on this lifejourney4two.
Pin on Pinterest for Later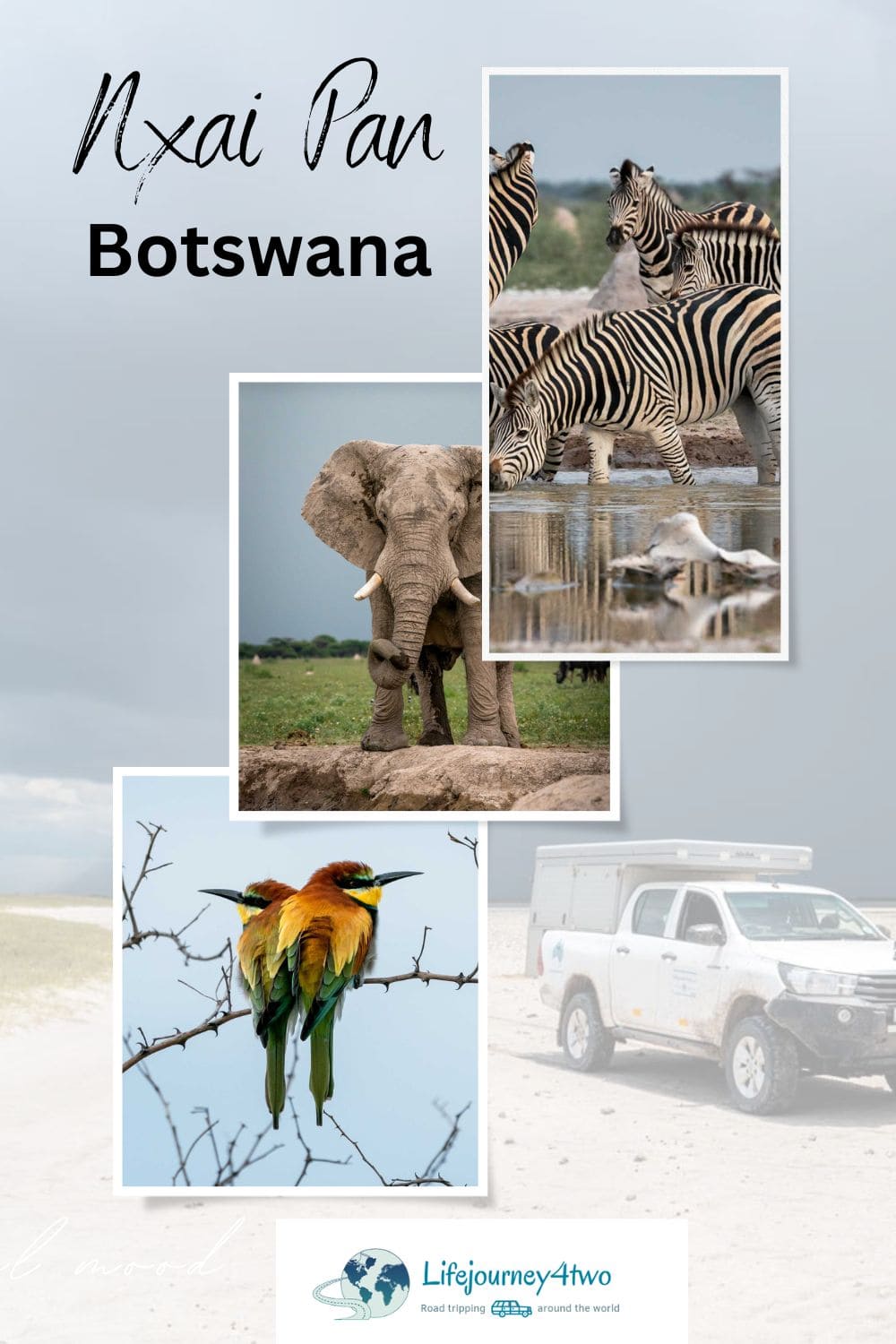 Related Articles:
PLANNING YOUR TRAVELS?
These are some of the travel resources we use when planning our trips.
For a more thorough list visit our Travel Resources page here.