Some posts on this site contain affiliate links meaning if you book or buy something through one of these links, we may earn a small commission. Read our Disclosure Policy here.
THE BEST THINGS TO DO IN SESIMBRA – PORTUGAL'S FAVOURITE SEASIDE HAVEN
Basking quietly on Portugal's coast is the seaside fishing village of Sesimbra, a mere 40 kilometres from the capital city of Lisbon. We came across this 'fishy' town as we were campervanning in Portugal.
There are many things to do in Sesimbra. Whether it's lazing on its sandy beaches, paddling in the crystal waters or wandering the village and soaking in its character.
Sesimbra is also surrounded by the inviting Arrabida National Park to the east and the wild coast of Cabo Espichel to the west. The town itself, exudes a relaxed seaside vibe, offering a perfect escape from city life.
THINGS TO DO IN SESIMBRA MAP
Expand the map by clicking on the box in the top, right-hand corner and using the key on the left, to find all the things to do in Sesimbra that we've mentioned in this article.
12 THINGS TO DO IN SESIMBRA
1. RELAX AT PRAIA DE CALIFORNIA
Praia de California (California Beach) – Sounds fabulous? Well, it is. Walk, laze, swim or do nothing at all as you enjoy this beautiful, sandy stretch of sand right in the heart of town.
Though the beach may look deserted in our photo — we visited Sesimbra in March — in the summer months the beach would not be quite so empty. It then comes alive with many locals flocking to what, out of season, seems a sleepy town.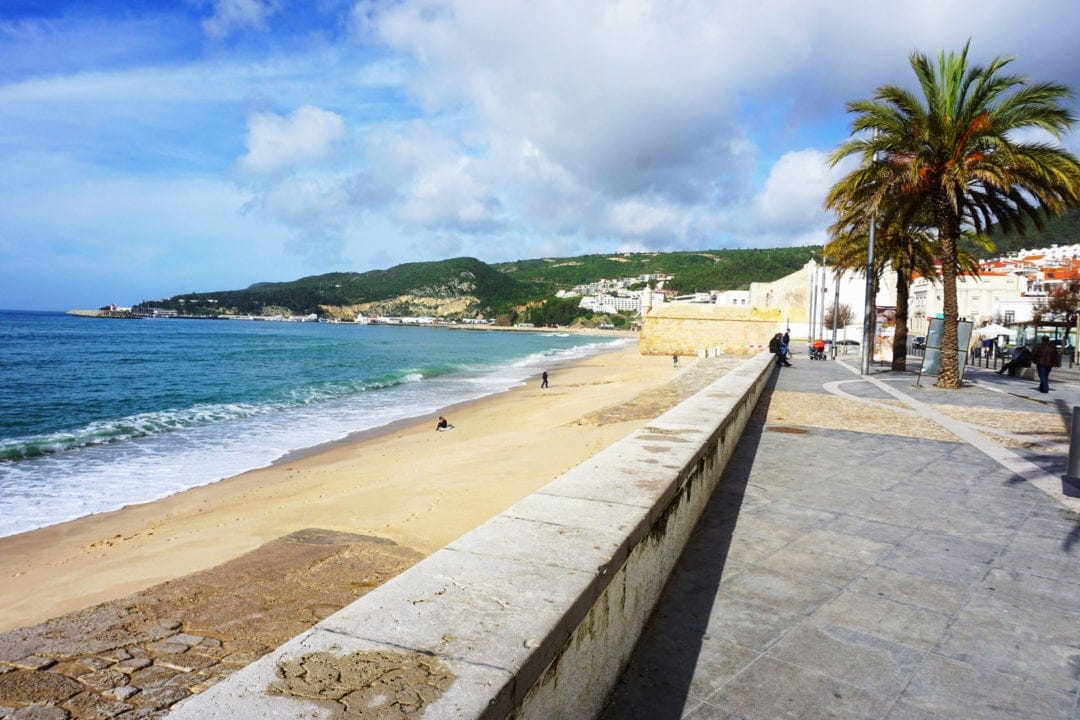 SESIMBRA IN SUMMER
Portugal Tourism has put together this video which will give you an idea about what Sesimbra is like in the summer months.
2. SESIMBRA STREET ART
Stroll the streets of Sesimbra and it won't take you long to notice the 'fishy' connections of the town. You'll find detailed murals all over town, depicting typical Portuguese fishing life.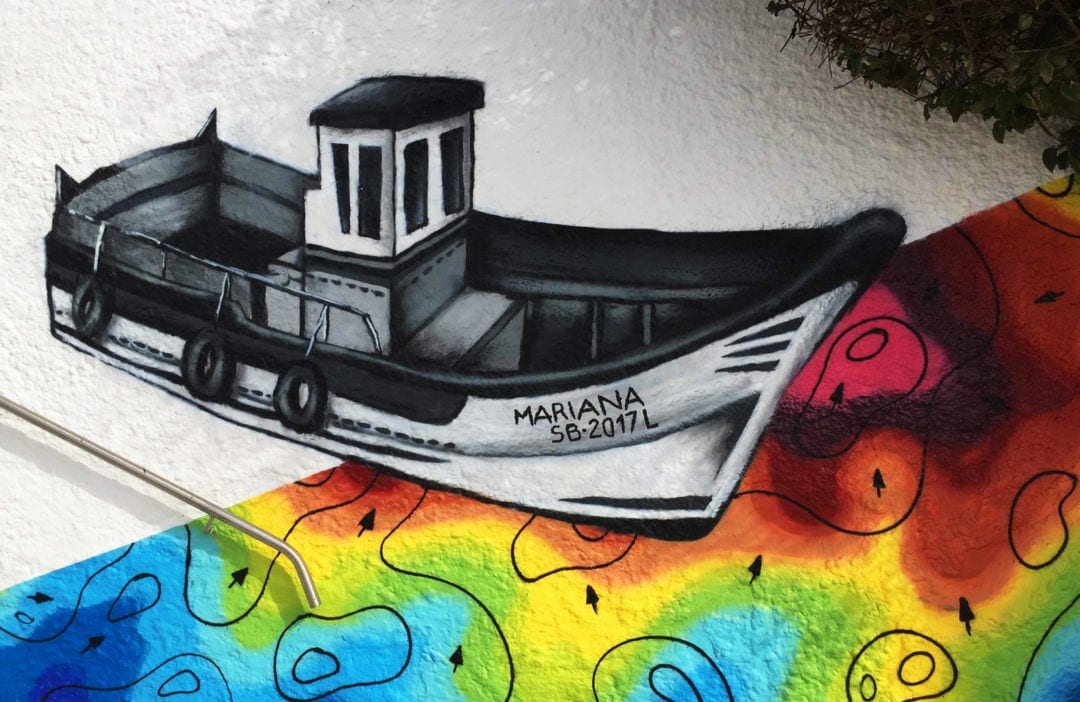 In 2014, Sesimbra City Council asked artists to decorate the doors and windows of Sesimbra's old town, using the local tradition of fishing as inspiration.
Now the art, including several wall murals, has become another drawcard for tourists and colourfully enhances the long-standing fishing traditions of Sesimbra.
Check out some of the brilliant Sesimbra street art in our video below.

3. WANDER THE STREETS OF SESIMBRA
Wander the streets of Sesimbra and discover this traditional fishing village on foot. The town is built along the cliffside and the old town is a medley of narrow passageways and hilly pathways.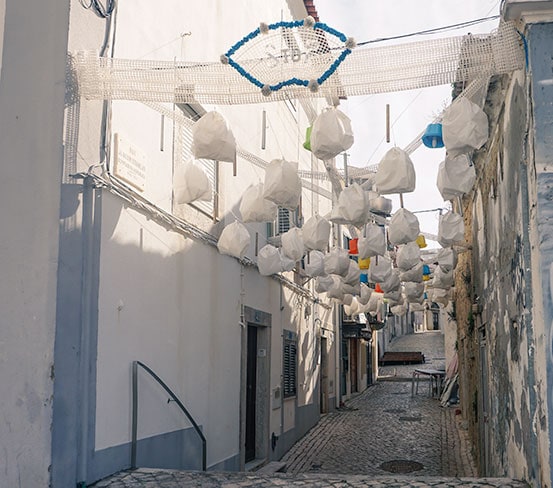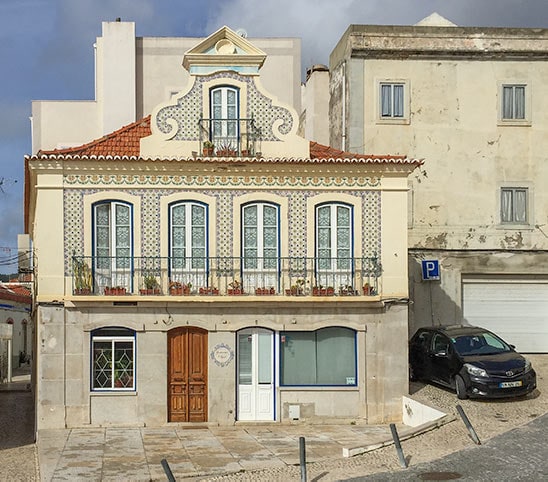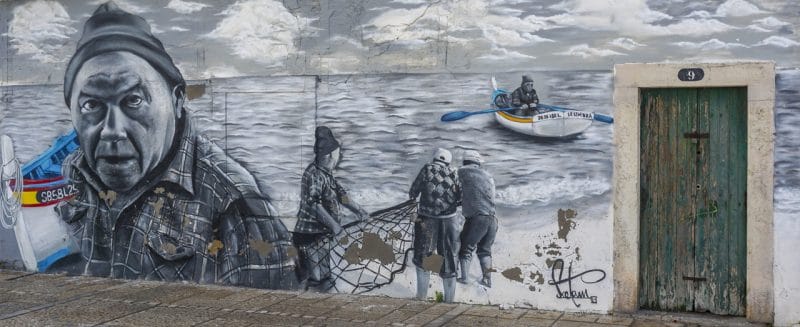 4. VISIT SESIMBRA CASTLE (CASTELO DE SESIMBRA)
Sesimbra Castle stands high on the hill overlooking the town and was classified as a National Monument in 1910.
The views from the top are stunning giving you a 360-degree view of the area, but be aware that there is a steep 230m climb up to this medieval castle.
You can see this magnificent view on this 360 photo link.
How to use the photo link: Once you have looked at the castle there will be a small circle with a finger pushing a button – this takes you to the next 360 views of the castle and surroundings.
Inside the castle lies the Igreja Santa Maria do Castelo church, a tiny church adorned with Portugal's classic blue and white azulejo tiles.
There is also a small cafe by the castle – so you can refresh from the steep climb.
Sesimbra castle is open from 7 am to 8 pm in the summer and 7 am to 7 pm in winter and entry is free.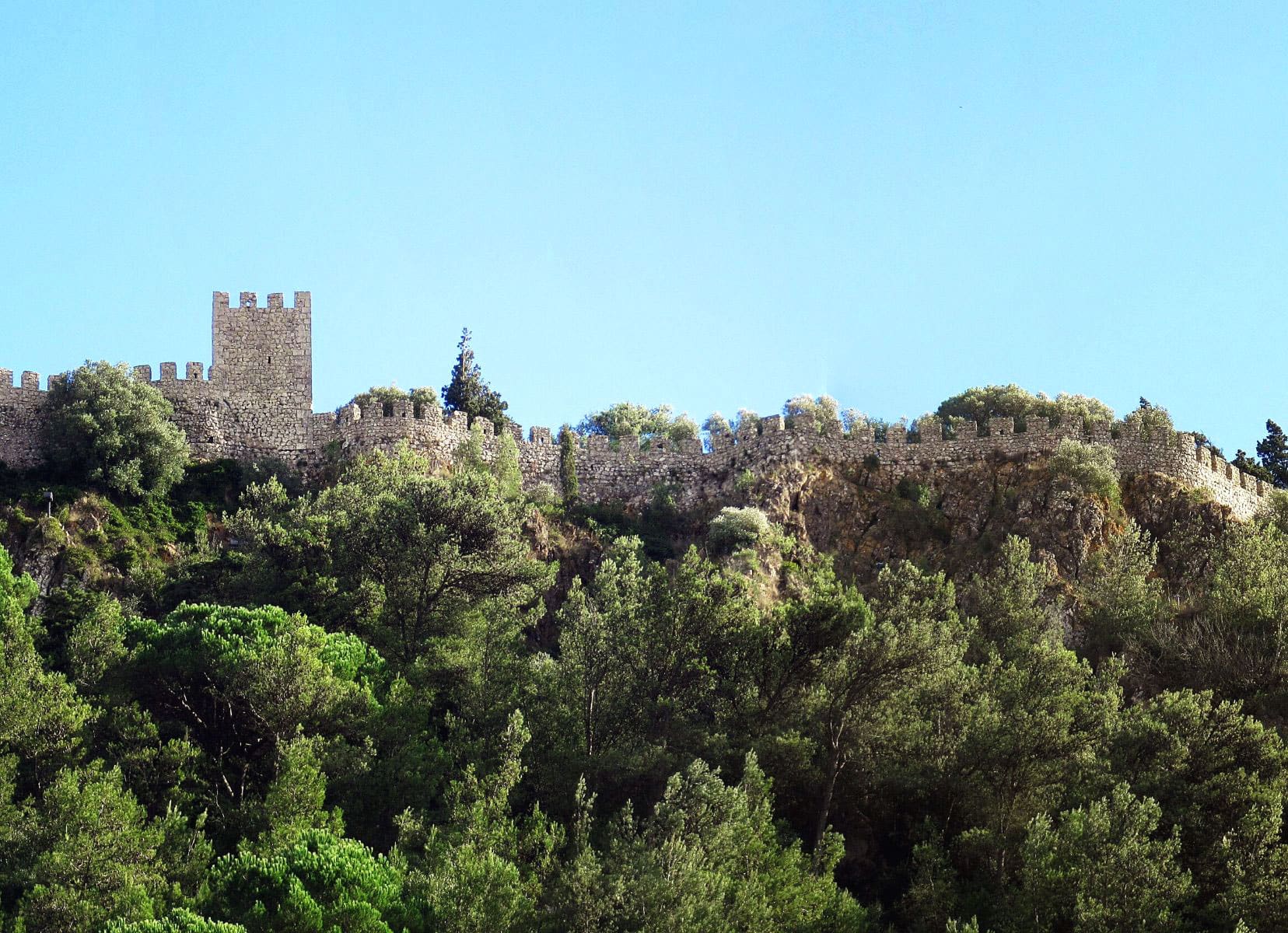 5. EXPLORE THE FORT OF SANTIAGO (FORTALEZA DE SANTIAGO )
The Fort of Santiago, a 17th-century Fortress, is set right on the beach in Sesimbra. It now houses the town's Maritime Museum which exhibits include items and information related to the seafaring traditions of the town.
The local community and fishermen contributed many of the items.
You can see the old fortress walls best from the beach.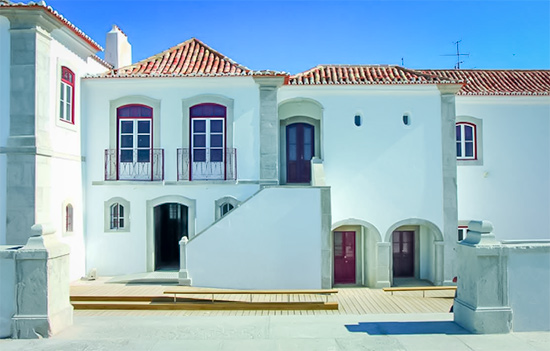 6. CHILL AT THE SESIMBRA MARINA
Walk the Praia de California west, then join the footpath and follow this around to the Sesimbra Marina.
Here you see traditional multi-coloured small, wooden fishing boats, seagulls arguing over the scraps left on the quay and fishermen tending their nets.
At the Sesimbra marina, the pace of life is methodical and unhurried.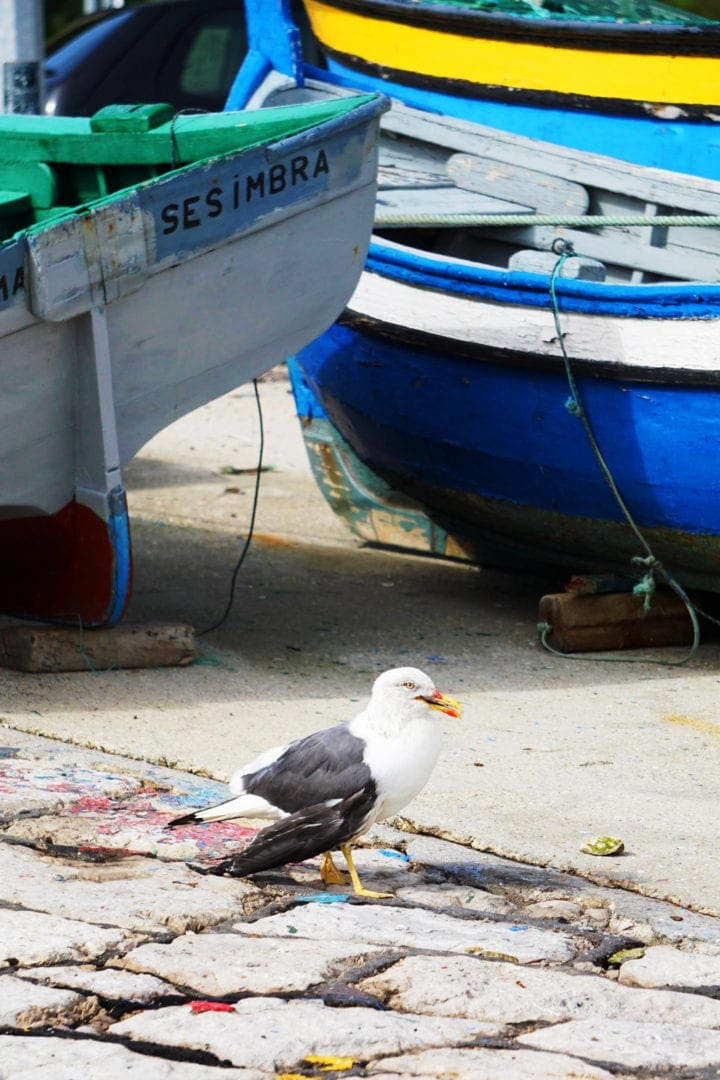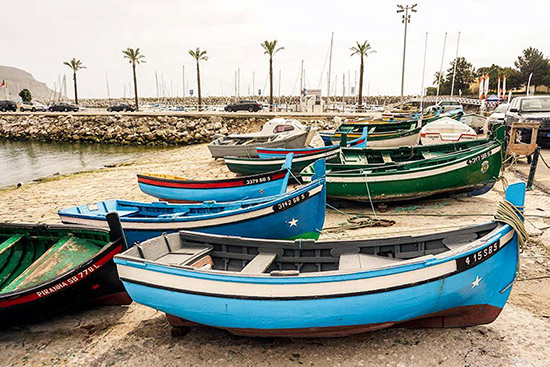 7. WATCH XÁVEGA ART
If you are visiting Sesimbra between July and September then on a Thursday evening from 7 pm, you can watch this traditional fishing art.
This millennial fishing method is carried out with the support of an aiola, a typical rowing boat in Sesimbra.
A beach fishing net is fixed to the shore at one end and cast in a semicircular movement to bring the other end of the line back to shore. The net is then brought ashore by fishermen pulling both ends of the line and fish are caught in the sweep.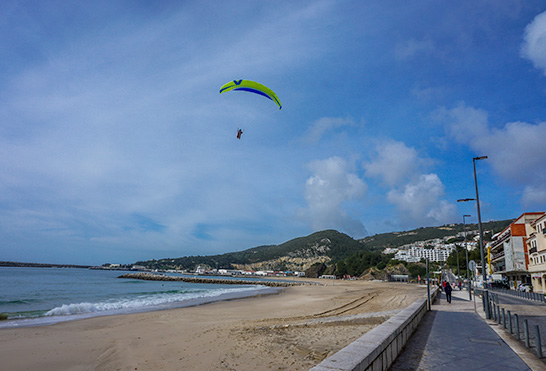 8. ENJOY SEAFOOD AT SESIMBRA'S RESTAURANTS
All that sightseeing works up a good appetite and, if you're a fan of seafood, you're in luck because Sesimbra is renowned for its fresh fishy platters. The local fishermen supply local restaurants with a variety of seafood so you can be sure that you're eating the fresh catch of the day.
A popular local dish served in a clay pot, is Arroz de Marisco, an amazing fish stew consisting of crabs, shellfish and rice.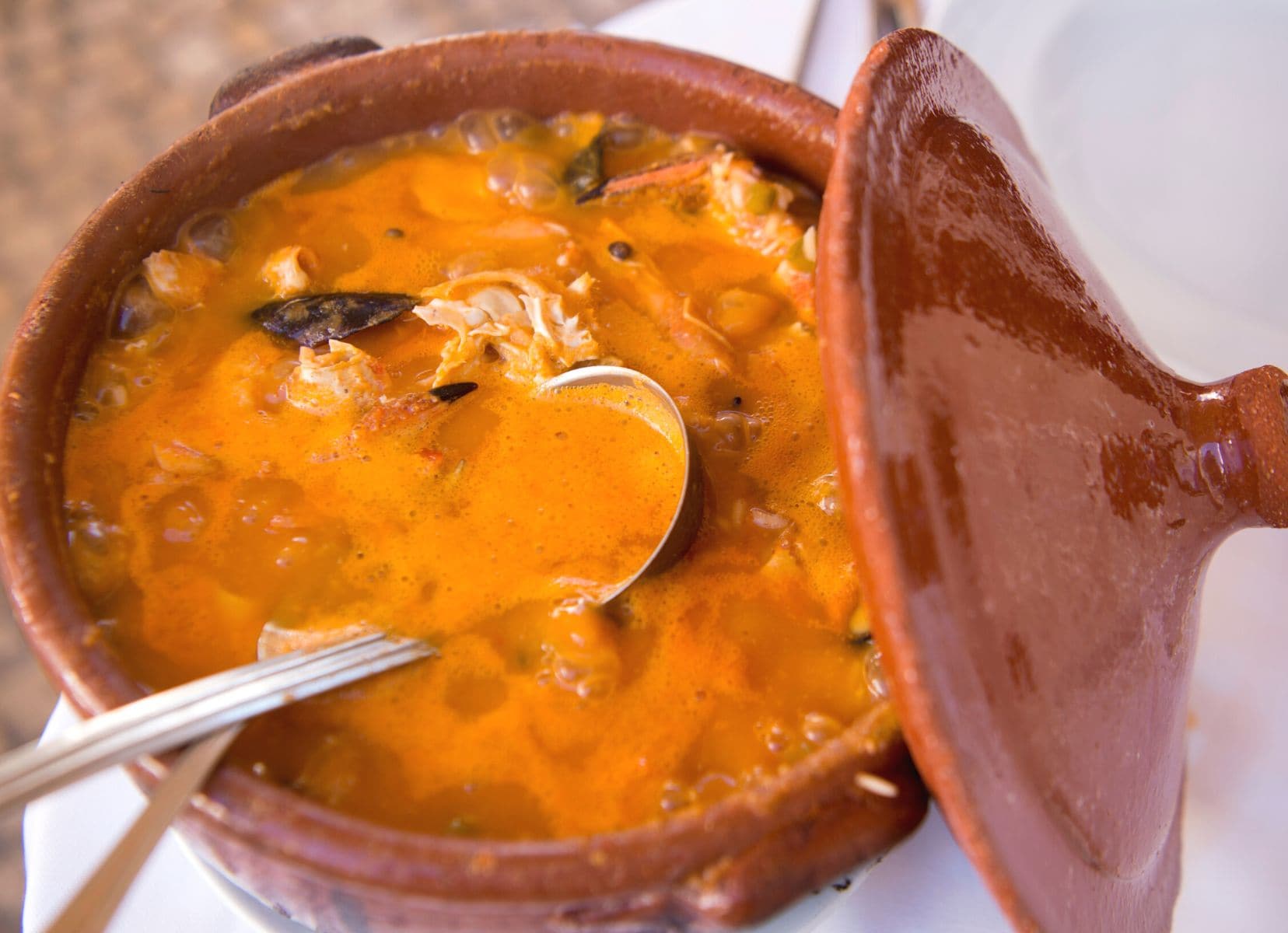 The following restaurants are highly rated and are in the heart of Sesimbra, (see the above map for locations):
Casa Mateus: serves traditional Portuguese and although hidden in the back streets this restaurant serves authentically cooked when ordered food.
Taberna Isaias: serves lunch and dinner with local cuisine of seafood, Mediterranean, and Portuguese including gluten-free options.
Sesimbra has its own local traditional sweet, Farinha Torrada, which is a traditional dessert made for the fishermen to take out to sea. It's like an energy bar, made of flour, chocolate, lemon and cinnamon.
9. Take a trip to Parque Natural Da Arrábida
Just to the northeast of Sesimbra and southwest of the city of Setúbal, you'll find the Arrabida Nature Reserve. The Reserve has indigenous vegetation, magnificent tall, white cliffs, fine sandy beaches and sparkling blue seas.
The Serra da Arrábida mountains separate Sesimbra from the Setubal district and it is only a 30-minute drive from Sesimbra to the main beach of Porto do Portinho da Arrábida.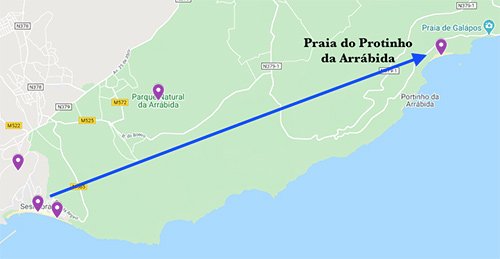 10. Visit the Wild Cabo Espichel
Driving a mere 15 kilometres west of Sesimbra brings you to the doorstep of Cabo Espichel and its wild beauty, on the tip of the Setubal Peninsula. Cabo Espichel, is a landscape of ancient buildings, rolling hills, majestic cliffs, pounding seas and gusting winds.
If you love the wildness of nature, then this is the place for you.
Parking is not a problem, with a huge area right by the Nossa Senhora pilgrimage church and within easy walking distance of the other sights at Cabo Espichel.
Take time to explore the church and the nearby tiny chapel, the Ermida da Memoria, as well as the dramatic coastal landscape where, if you look carefully you'll see the remains of dinosaur footprints.
>>> READ MORE: Cabo Espichel, Portugal's Legendary Wild Coast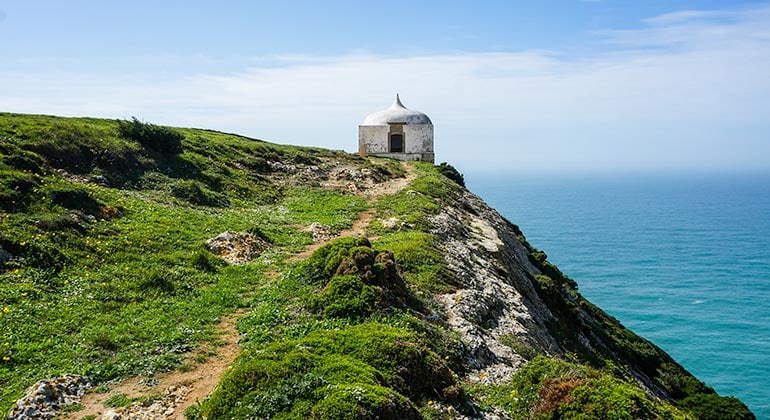 11. Take a Boat Tour
If you enjoy taking to the seas then you may like to consider a boat tour that visits the beaches and caves along the coastline. You may even spot dolphins as you go.
The tour leaves from Sesimbra and its first stop is the stunning calm waters of Ribeiro do Calvalo Beach. Not easily reached by land, a slippery and steep walk down only for the very agile, this is the perfect way to visit this secluded bay.
You can snorkel here before heading to more beaches and learning about the history of Whaling Bay in Arrabida Natural Park. While enjoying a tipple of the local region, you will then view the wild coast of Cabo Espichel from the ocean before heading back to Sesimbra.
>>> See More Details for the Arrábida Natural Park Beaches and Caves Boat Tour Here
12. ENJOY A SESIMBRA DAY TRIP EXPERIENCE
There are plenty of things to do in Sesimbra and there are many guided tours and day trips available from the town.
You may fancy dolphin watching, an adventurous coasteering adventure, a wine tasting tour in the surrounding countryside, scuba diving or a 4×4 jeep tour.
Browse through some options by clicking on the Things to do in Sesimbra link below.

GETTING TO FROM LISBON to Sesimbra
The easiest way to get from Lisbon to Sesimbra is by car and takes around 35 minutes to travel the 40km.
HIRE CAR
If you are looking to hire a car then it is easier to hire a car from Portugal's capital city, Lisbon.
🚘 If you are looking to hire a car then we recommend DiscoverCars. They find the best deal around and also have a price match guarantee.
PUBLIC TRANSPORT – BUS
To get from Lisbon to Sesimbra by bus you can catch the TST Express bus no. 3721 from Lisboa (Sete Rios) to Sesimbra (Terminal).
Download the timetable here.
ACCOMMODATION IN SESIMBRA
We were in the campervan and parked in the carpark at Sesimbra for one night. If you are travelling by car, however, then you may like to check out the following options available on booking.com.
Sesimbra Budget Option
Apartment My Home: Located just a minute's walk from the beach. The apartment offers pet-friendly accommodation in Sesimbra and has very good reviews.
*Click Here for budget deals.
Mid-Range Option
Casa Vista Azul: Situated in the best-rated area in Sesimbra, this property has an excellent location score of 9.9
*Click Here for this Midrange Option
Luxury Option
Sesimbra Hotel and Spa: This beachfront hotel offers luxurious rooms with Atlantic Ocean views. Facilities include an outdoor infinity pool and a spa.
*Click Here for this luxury option
THINGS TO DO IN SESIMBRA PORTUGAL … THAT'S A WRAP
We spent two days visiting Sesimbra and Cabo Espichel. If you have time restraints, though, a few hours at both spots would give you a good feel for the areas and you could always plan a return visit.
For more on Portugal, hop over to our Explore Portugal page here
Pin and Save for Later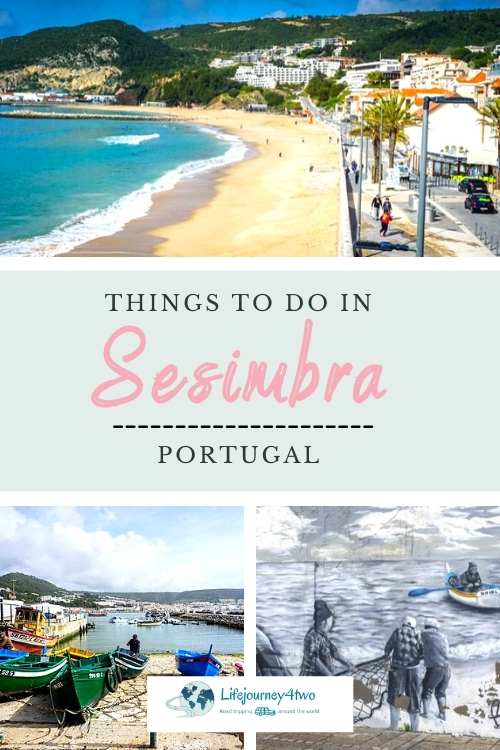 YOU MAY ALSO BE INTERESTED IN READING
PLANNING YOUR TRAVELS?
These are some of the travel resources we use when planning our trips.
For a more thorough list visit our Travel Resources page here.