Some posts on this site contain affiliate links meaning if you book or buy something through one of these links, we may earn a small commission. Read our Disclosure Policy here.
UPDATE 2023 – We changed our insurance provider from SafetyWing to World Nomads – because of our age (both over 55) World Nomads now works out cheaper for us. This is why it is always a good idea to compare at least two Travel insurance providers to get what suits you best.
This post is still relevant and sets out the benefits of SafetyWing but if you are a more mature traveller you might be better off getting a quote from World Nomads]
WHY DO YOU NEED TRAVEL INSURANCE?
In this post, we'll discuss why we always have travel insurance, and why we chose SafetyWing, but to start, let's look at why you need travel insurance at all.
We don't want to think about worst-case scenarios. When you are travelling, however, knowing that those unthinkable possibilities are covered by insurance, means you can enjoy your journey so much more, without niggling worries going on in the background.
Travel insurance isn't cheap, but neither are hospital bills in another country, which can soon ramp to thousands of dollars, depending on the extent of the injury. We all want to travel cheaply but cutting out travel insurance isn't a good move.
When I had chest pains while we were road-tripping in Portugal, and the doctor I went to see thought I was having a heart attack, I was rushed to hospital.
Luckily it wasn't a heart attack — but the costs of the ambulance, numerous hospital tests and scans soon mounted up. There is every possibility that I might well have gone into cardiac arrest at the sight of the bill if I hadn't known our travel insurance would cover the costs!
We've had to use our travel insurance on several occasions, those chest pains in Portugal, Lars when tearing his knee tendons when we were house-sitting in France, stolen bikes in Rotterdam, covering the insurance excess on our hired motorhome for damage and best of all, claiming on our photographic insurance when a parrot swallowed Lars' shutter button on his new camera.
Luckily, we caught it all on camera so there was plenty of proof for our seemingly bizarre claim.
📝 Request a quote for SafetyWing Travel Insurance here
Why We Used SafetyWing Travel Insurance
There are so many travel insurance companies out there to choose from, and it can become overwhelming trying to compare policies, prices, benefits and exclusions.
We've set out all the reasons below as to why we initially settled upon SafetyWing travel insurance.
We are by no means experts on travel insurance policies, and sometimes reading through the jargon feels like you need a Law Degree. And, even though I have one, that doesn't stop me from getting irritated scrolling through small print and phrases that make no sense to the general public.
Luckily, SafetyWing is pretty straightforward in their policy document wording, so reading through isn't too demanding. The document isn't thousands of pages long — I swear companies do that on purpose so you miss all the small print.
Because who in their right mind can wade through hundreds of pages full of hitherto and aforementioned mumbo jumbo?
Reasons We Chose SafetyWing Insurance
Not only are the policy details easy to decipher, but the application process is simple. But let's get down to some of the nitty-gritty as to why we chose SafetyWing Travel Insurance.
Automatic renewal every 28 days, until you pick an end date or 364 days have passed.

This is useful for us because our plans are always subject to change, so knowing that we don't need to keep applying for more travel insurance, or have paid for longer than necessary, is a bonus.


There's no limit to how many years we can keep re-purchasing (until we reach the age limit of 69 years old)

Many travel insurance companies have a limit on how long you can use their travel insurance. When we first left Australia, we were insured through HBF (which no longer offers travel insurance). The maximum time we could use their travel insurance was for two years.

This might not be a problem for some, but for those of you who are long-term travellers, it saves having to look around for new insurers.


After being abroad for 90 days, you keep your medical coverage for 30 days when you visit your home country. (15 days if your home country is the U.S.)

Again, this suited us down to the ground. If we wanted to pop back to Australia for a visit, then we were still covered for emergency medical situations. It is nigh on impossible to get private medical insurance if you are only going to be in your home country for a short period.

For example, in Australia, most private health care insurers require you to be staying in the country for at least 6 months. We have our HBF private health insurance on hold and it can only be reinstated when we return home for long periods.


SafetyWing has Covid-19 coverage

Many travel insurance companies don't give you coverage for Covid 19, so knowing that we were covered if we caught Covid (again) while travelling, set our minds at rest.

We were both fully vaccinated, but knowing how quickly a new strain can develop, did put our minds at ease knowing that SafetyWing had us covered. Their Covid 19 cover also includes any mandated quarantine period imposed on us for up to 10 days ($50 each per day).


You can easily download a 'Visa Letter' which shows proof of travel insurance.

This is becoming increasingly important as many countries are asking for proof of insurance to enter.
Is SafetyWing Good Travel Insurance?
This is for you to decide but if you are travelling long term, a nomadic traveller or need to arrange travel insurance out of your home country read through their policy to see if it will suit you. Many insurance companies within your home country won't offer you travel insurance if you have already left the country.
The SafetyWing policy offers basic travel insurance, with mainly medical coverage at a competitive price. Good for those travelling on a budget. (Update 2023: If you are a more mature traveller the rates of SafetyWing increase, so maybe get a quote from World Nomads and compare)
Other Advantages of SafetyWing Travel Insurance:
If you are a family, then two children under the age of ten can be included in the policy free of charge (one child per paying adult up to a maximum of two children per family)
You can choose to have recurring insurance payments every 28 days or pay for specific travel dates (5 days minimum required).
24/7 helpline
What SafetyWing is NOT Suitable for, or Does Not Cover
Extreme sports or activities (examples include white water rafting, parasailing, parachuting, running with the bulls and such)
Travel to Cuba, Iran, Syria, and North Korea
Does not cover routine medical checkups
Accidental damage to or theft of personal belongings. (We always take out separate insurance for our electronics and camera equipment)
Car rental excess fees
* If you are looking for more comprehensive travel and medical insurance that also covers loss and damage of personal belongings and extreme sports, then perhaps get a quote from World Nomads. You can check their reviews on Trustpilot here.
How Much is SafetyWing Insurance?
SafetyWing offers one of the best rates of travel insurance and is great for younger travellers (rates increase with age) and those who don't need extensive medical coverage and comprehensive travel cover.
The premium payable increases with age and also if you plan to travel within the US.
Note that there is a $250 USD excess (or deductible) on many, but not all claims.
Here is an example of the USD pricing for different age groups, for a period of 28 days:
| Age | Price (USD) |
| --- | --- |
| 10-39 years old | $42.00 |
| 40-49 years old | $68.04 |
| 50-59 years old | $106.68 (That's us) |
| 60-69 years old | $144.76 |
About SafetyWing Cover
SafetyWing provides both medical and travel benefits. The travel benefits are minimal compared to what some other travel insurers offer.
If you want more comprehensive travel benefits such as compensation for cancelled travel plans, then SafetyWing might not be for you.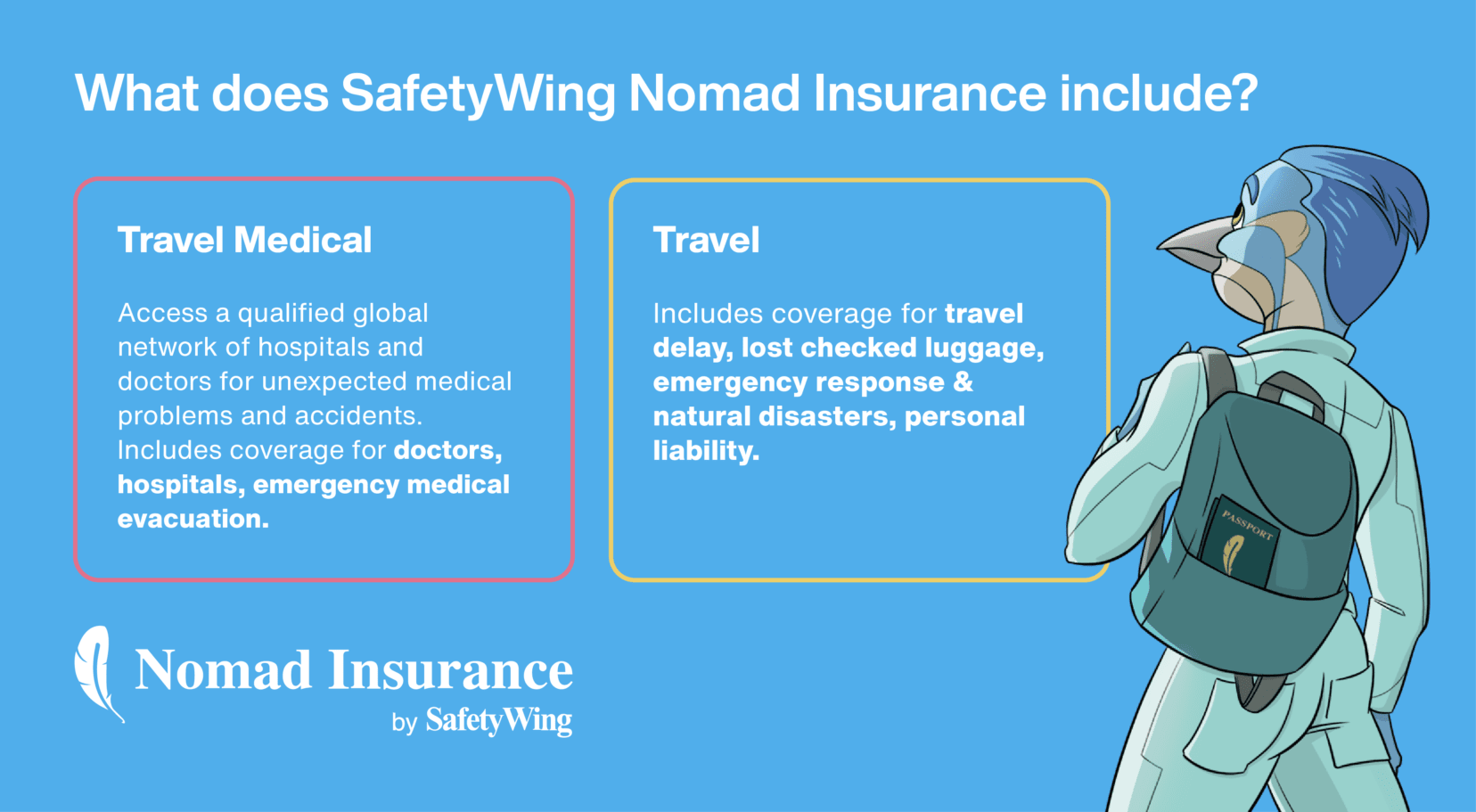 Summary of SafetyWing Medical Cover
SafetyWing medical cover is more extensive than its travel cover and includes the following:
Overall maximum limit: $250,000 ($100,000 for 65 -69-year-olds)
Maximum per Injury / Illness: $250,000 ($100,000 for 65 -69-year-olds)
Hospital costs include room and nursing services (semi-private room rate)
Intensive care: Up to the overall maximum limit
Ambulance: Usual, reasonable and customary charges when covered illness or injury results in hospitalization
Outpatient Physical Therapy and Chiropractic care: Up to $50 per day. Must be ordered in advance by a physician
Emergency medical evacuation: Up to $ 100,000-lifetime maximum.
Medical Expenses: Covers hospital, doctor and prescriptions
Urgent charges: $50 co-payment, (Excess/ deductible doesn't apply)
Outpatient Physical Therapy and Chiropractic care: Up to $50 per day. Must be ordered in advance by a physician.
Emergency dental: Up to $1,000. (Excess/ deductible doesn't apply)
Emergency Eye Examination: Up to $150 $50 deductible/excess (not the plan $250)
Acute Onset of Pre-existing Condition: Up to the overall maximum limit (excludes chronic and congenital pre-existing conditions)
Terrorism: Up to $ 50,000-lifetime maximum for eligible medical expenses
All Other Eligible Medical Expenses: Up to the overall maximum limit
Note these items are NOT COVERED

High-risk sports activities
Pre-existing disease or injury
Cancer treatment
Routine checkups
Preventative treatments
Have a read of the full Inclusions and exclusions of SafetyWing Travel Insurance here.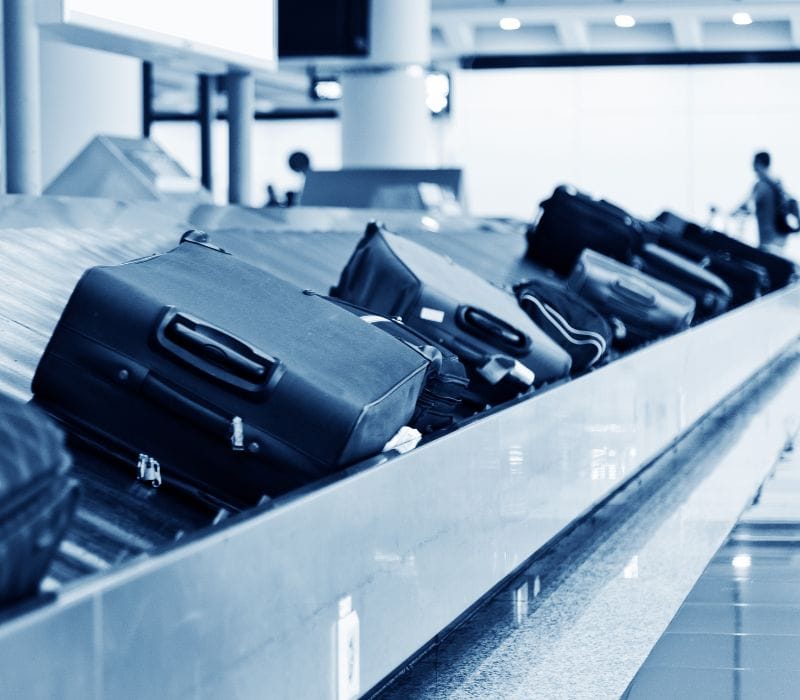 Summary of SafetyWing Travel Benefits
Emergency Medical Evacuation: Up to $ 100,000-lifetime maximum (no excess/deductible)
Repatriation of Remains: Up to $ 20,000-lifetime maximum (no excess/deductible)
Crisis response: Ransom, personal belongings up to $10,000 (no excess/deductible)
Emergency Reunion: Up to $50,00 max 15 days (no excess/deductible)
Trip interruption: Up to $5,000. No deductible
Accidental death & dismemberment: Depending on the type of accidental death, with a max of $25,000
Lost checked luggage: Up to $3,000 per certificate period; Maximum of $500 per item. Up to $ 6,000-lifetime limit. No excess/ deductible
Travel delay: Up to $100 a day after a 12-hour delay period requiring an unplanned overnight stay. Subject to a maximum of 2 days. (no excess /deductible)
Lost or Stolen Passport or Visa: Up to $100 (no excess/deductible)
Natural disaster — alternative accommodation: Up to $100 a day for 5 days. (No excess/deductible)
Political evacuation: Up to $ 10,000-lifetime maximum. (No excess/ deductible)
Mandated Quarantine Covid 19: $50/day max 10 days (Must have at least 28-day insurance cover)
Personal liability: Depending on the type of liability, with a lifetime max of $25,000 (no excess/ deductible)
Why We Topped up our SafetyWing Medical Evacuation Insurance
I need to explain why we took out additional Garmin evacuation insurance. This insurance covers evacuation for any reason. Because we are overlanding Africa, and will often be in remote areas we considered this a necessary addition.
I spoke to SafetyWing directly to confirm the below first-hand which prompted my decision to add Garmin insurance.
Should you require medical evacuation, and expect SafetyWing insurance to cover the claim, then a physician will need to state that it is medically necessary for you to be evacuated. In no circumstances can this be avoided, no matter what the situation. And even with the physician's approval, your claim may still be rejected.
This will pose a big problem if you're stuck in a remote area. Maybe there's no access to a physician or the area is without a network signal. Now, what happens?
Worry no more. The Garmin InReach Mini has you covered. Signing up for the satellite communication subscription automatically includes SOS coverage providing global 24/7 monitoring and dispatch when SOS on the device is activated.
[Update – we changed to World Nomads Insurance because it worked out cheaper due to our ages.]
What makes the Garmin InReach Mini device so reliable is that it uses the Iridium satellite system which provides 100% global network coverage. Once the Garmin devices distress signal button (the SOS button) is triggered, the Garmin 24-hour emergency coordination centre communicates with you to provide the appropriate evacuation service.
The basic Garmin coverage does not include costs incurred following an SOS activation, however, this can be added. This is exactly what we have done. Garmin offers differently priced plans for both light and heavy network users – take a look at the different Garmin plans here.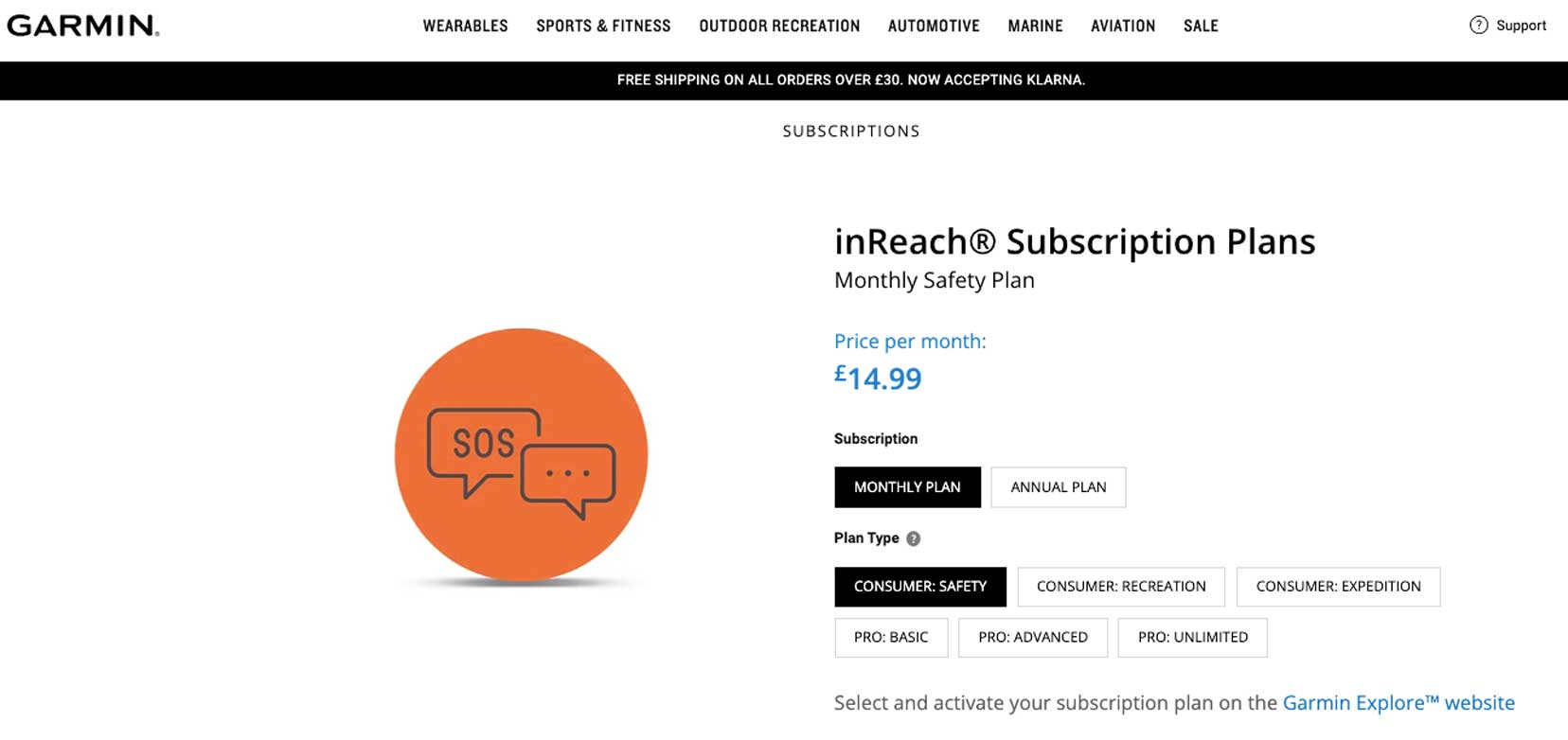 So in the end, we chose the Garmin Freedom Safety Plan at USD$16 per month + an annual subscription fee of USD$35 and added the SAR 100 Search and Rescue Insurance Plan (USD$43 annual fee).
When evacuation costs can run into thousands of dollars, having Garmin insurance really gives us peace of mind.
SafetyWing Travel Insurance Reviews
We were happy with SafetyWing because it offered us a cost-effective cover. We also checked out what other people had to say about the company on Trustpilot.
SafetyWing Trustpilot reviews show the company has an excellent ⭐️ 4.4/5 star rating.
78% of reviewers ranked SafetyWing as Excellent, 5% as great, 1% as average, 2% as poor and 14% as bad.
What did SafetyWing Trustpilot Reviewers Like?
Customers liked the easy, fast and efficient application process
Great customer service
Fantastic insurance for those on the move
Easy to reach and fast online chat system
Affordable rates
Easy-to-use website interface
"Transactions with SafetyWing were easy and customer service was always quick to respond to my concerns regarding my refund and insurance extension."

Abby – Trustpilot Review 24/8/2022
What were Some of the Negative Experiences of SafetyWing Trustpilot Reviewers?
Long wait time for payout
Having to register a claim through the insurance partner, World Trips
Insurance payouts were only made in USD
Kitesurfing is considered an extreme sport and excluded
I did read that one Trustpilot reviewer said it was difficult to claim his emergency dental expense because he hadn't seen a doctor to verify that he needed emergency treatment, within the 24-hour required time limit.
So, whatever travel insurance you choose, make sure you read the fine print of your policy.
Note down certain claim requirements and conditions that you may need to comply with. Keep those notes handy, so that in the event of an emergency or claim, you know what you must do to satisfy the paperwork and conditions for a travel insurance claim.
It goes without saying, make sure you keep all relevant paperwork, receipts etc. to use for your claim.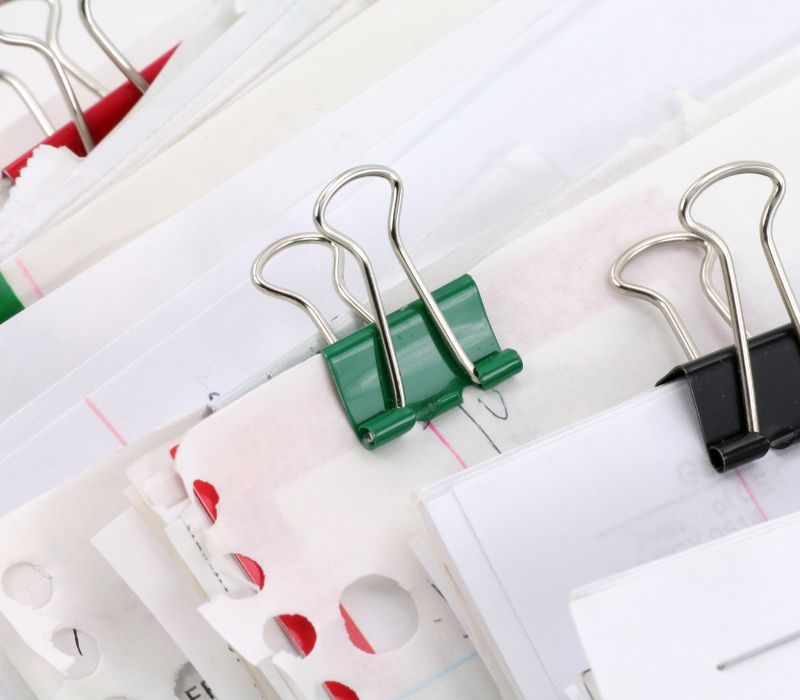 Why we Initially Chose SafetyWing Travel Insurance … That's a Wrap
We chose SafetyWing travel insurance because it was budget-friendly, flexible, easy to arrange and covered the main medical emergencies we needed cover for.
However, our Safetywing insurance didn't cover our personal belongings, (unless they were part of any lost luggage), so we arranged separate insurance for our camera equipment and laptop etc. This works out cheaper for us than paying for more comprehensive insurance that includes personal belongings.
If you need cover for extreme sports, more comprehensive travel coverage, such as travel cancellations, or are looking for car rental damage excess then Safetywing won't be the right choice for you.
World Nomads Travel Insurance may be a better option depending n your circumstances.
Or if you are in the UK – check out Confused.com where you can compare travel insurance quotes and work out the best option for you.
✅ Click here for an instant SafetyWing quote.
We never travel without travel insurance because we believe it's a vital part of travel — but don't just take our word about it. Nomadic Matt, one of the world's top Travel Bloggers wrote this article for us about why he never leaves home without travel Insurance.
We hope this information is useful for you when considering your own travel insurance requirements.
Wishing you happy and safe travels
NOTE: This article does not include all terms, conditions, limitations, exclusions and termination provisions of the travel insurance plans described. Coverage may not be available for residents of all countries, states or provinces. Please carefully read your policy wording for a full description of coverage.
World Nomads provides travel insurance for travellers in over 100 countries. As an affiliate, we receive a fee when you get a quote from World Nomads using this link. We do not represent World Nomads. This is information only and not a recommendation to buy travel insurance.
Read More :
PLANNING YOUR TRAVELS?
These are some of the travel resources we use when planning our trips.
For a more thorough list visit our Travel Resources page here.