CHRISTMAS IN JULY AROUND THE WORLD
Christmas in July is a phenomenon that has gradually spread across the globe. It's difficult to pinpoint where, or indeed when, it actually began. But, it seems likely to have been introduced by those used to Christmas in the northern hemisphere, moving to the southern hemisphere.
With a summer Christmas lacking the nostalgic 'chilly feels' of snowflakes, cosy fires, and crazy Christmas jumpers, people wanted to capture those magical Christmas moments that weren't possible with a Christmas in summer.
What's in this Christmas in July Article?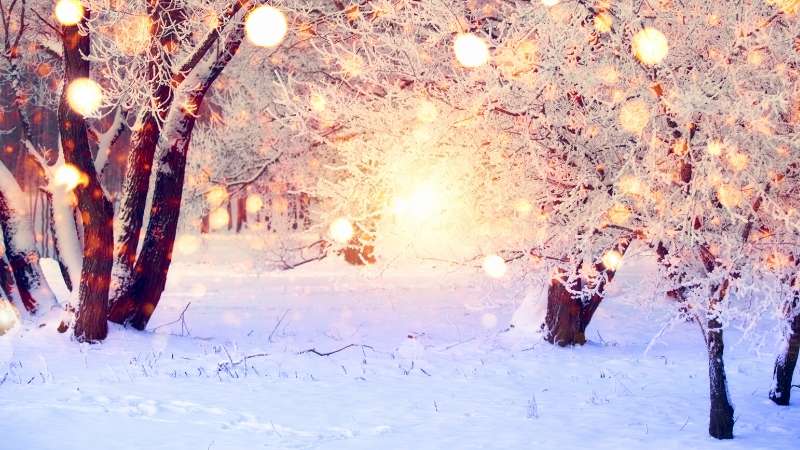 WHAT IS CHRISTMAS IN JULY?
So what on earth you may ask is Christmas in July? If you live in the southern parts of the world, where migration from northern parts is common, then you may have already come across this interesting phenomenon.
Christmas in July is basically that.
Celebrating Christmas, in July.
It's an additional celebration of Christmas, held in the middle of the year, in July. It isn't a public holiday, it's just an opportunity to have a party, to be festive or simply have another Christmas.
Why was Christmas in July Started?
No one is exactly sure of the Christmas in July origin, but what is for sure is that the magic of Christmas lives on in many adults' hearts.
As time passes, memories of mystical Santa Claus and those eight tiny reindeer are replaced by mulled wine, cosy log fires and scrumptious turkey dinners with all the trimmings. Cute snowmen and snow-clad scenes adorn Christmas Cards (or ecards), wishing us all a very Merry Christmas.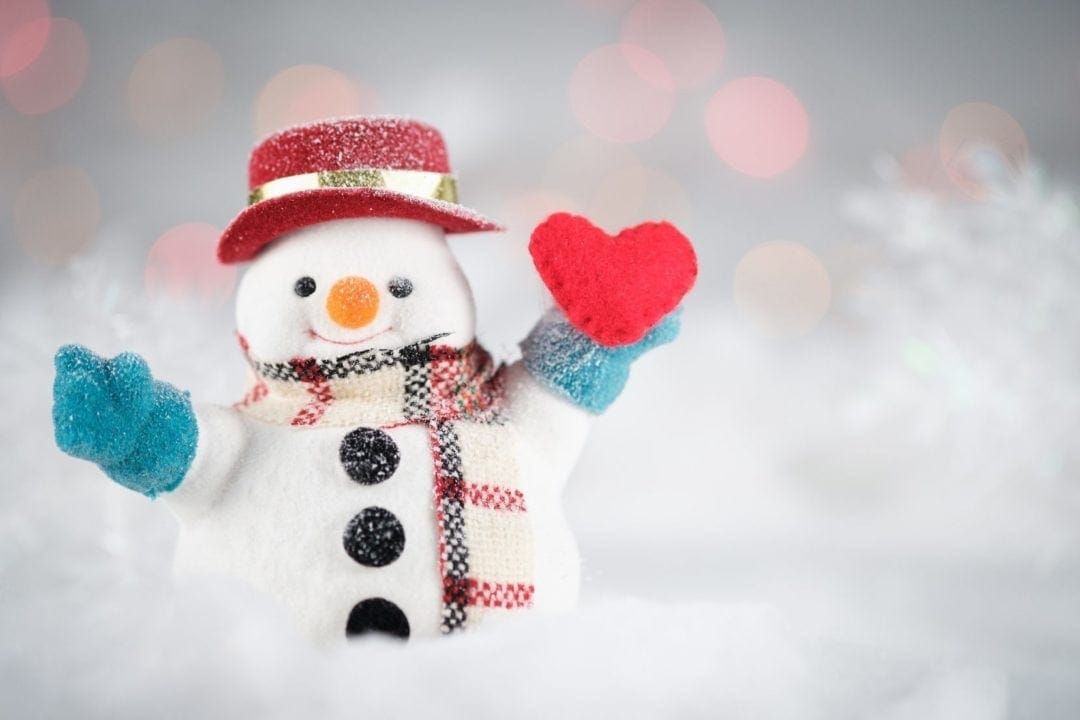 However, in the Southern Hemisphere, the joy of Christmas is celebrated on sun-baked beaches with picnics and prawns on the barbie (that's barbeque in Aussie slang). The children there, build sandcastles rather than snowmen and ride surfboards rather than snow sleds. 
And thereby lies the problem.
Many of those originally from the northern hemisphere, feel that it just hasn't got the "Christmassy vibe".
That longing for the magical feeling of Christmas is so strong for some, that it has resulted in what we know as, Christmas in July.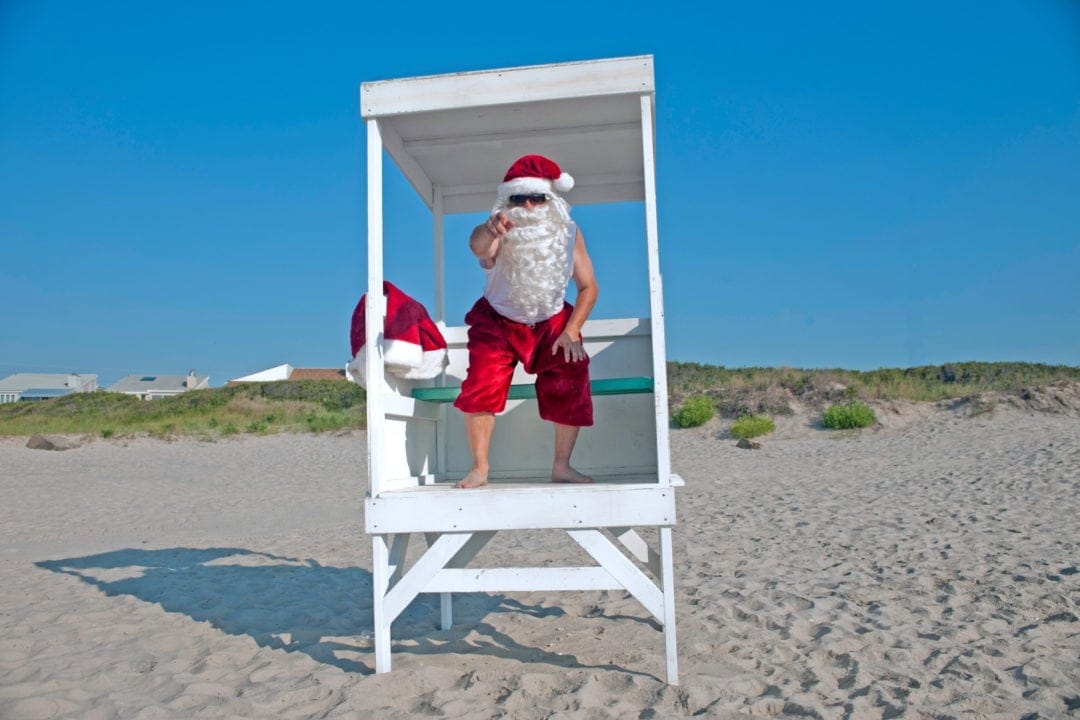 However, this theory doesn't explain why some northern hemisphere countries, the United States, for example, celebrate Christmas in July.
There are, of course, stories about how the tradition of Christmas in July has come about. In 2017, Country living spoke to Page Ives Lemel, the then director of Keystone Camp, who claims that the tradition began with the original founder of the camp, Fannie Hold, organising Christmas festivities at the July summer camp, back in 1933.
Others suggest that Americans use it as a pick-me-up to help get through the heat of summer; wistful memories of a cold winter Christmas help them look forward to the cooler months ahead.
Truth be told, I'm a little dubious of the whole origin of Christmas in July beginning in a summer school camp in the US, and the theory of the northern versus southern hemisphere Christmas seems a much more plausible reason for the development of this mid-winter Christmas.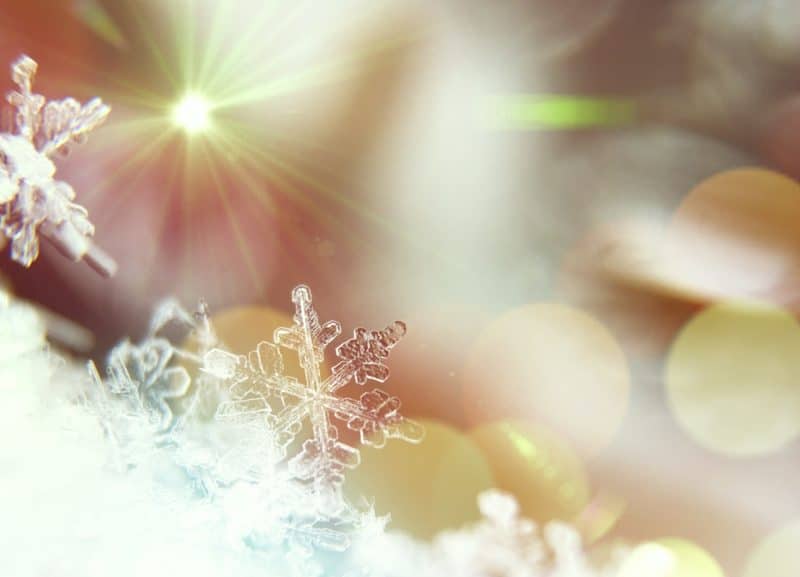 What Date is Christmas in July?
To be honest, the whole of July is up for grabs in regards to celebrating Christmas in July. Some people like to stick to the 25th of July, in keeping with the same date in December, but most choose a date that suits them the best, most commonly around the middle of the month, and on a weekend.
In the age of consumerism, retailers have quickly caught on to the drawcard of Christmas in July and, particularly in the northern hemisphere, special Xmas in July-themed specials, sales, and shopping events have emerged.
So to answer the question, there really is no set date for Christmas in July other than to say it can be anytime in the month of July.
WHICH COUNTRIES CELEBRATE CHRISTMAS IN JULY?
These are the main countries that celebrate Christmas in July. Though you'll find there are many differences in how each country celebrates and the extent of those celebrations.
CHRISTMAS IN JULY IN AUSTRALIA
When I immigrated to Australia from the UK, I arrived a week before Christmas. It was hot. Already, that cold 'Christmassy' feeling was missing.
Wrapping up in woolly scarves and braving the wintery winds whilst searching for the perfect gift, is as much a part of Christmas as the turkey stuffing and all the trimmings. So I can understand the hankering for the Christmas 'feels' that are experienced in the Northern hemisphere.
That said, when I first heard of  'Christmas in July', I actually thought it was a joke. But no, in Australia it was a big deal.
With so many immigrants from the northern hemisphere, it is a chance to experience a Christmas that closely matches their wintery memories. They want to evoke a more realistic 'Christmassy' feel.
Christmas in Australia is synonymous with barbecues,  beaches, slapping on sunscreen and playing in the pool in above 30-degree Celcius temperatures.
However, Christmas in July in Australia is a whole different story.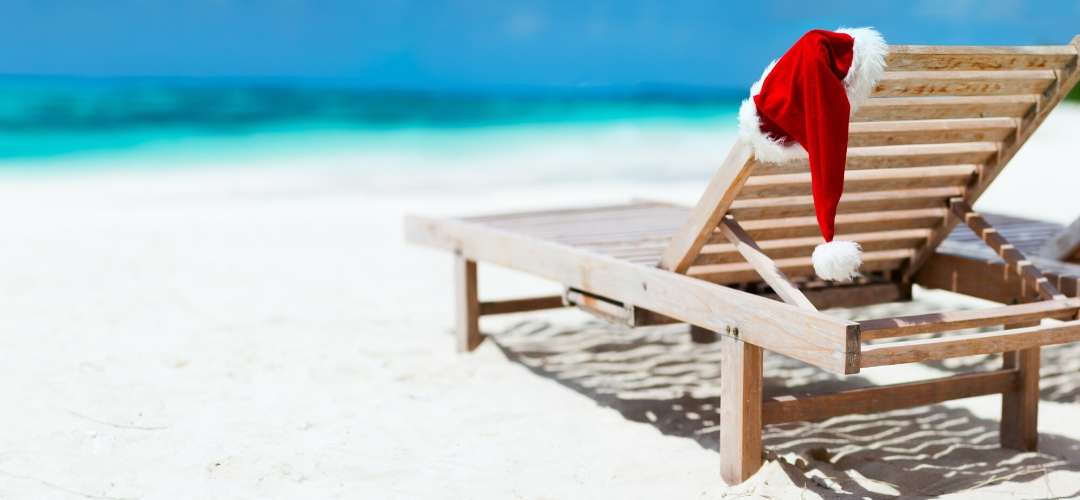 HOW IS CHRISTMAS IN JULY CELEBRATED IN AUSTRALIA?
In midwinter in Australia, restaurants tout Christmas in July menus and pubs and clubs hold festive parties. Christmas lights are displayed on buildings, and ice rinks and fake snow machines appear, all working together to recreate that elusive wintery Christmas experience.
Christmas jumpers come out and friends and family gather around open fires, bringing to mind the Christmases of the past.
You might hear the words, Yulefest or Yuletide which are synonymous with Christmas in July. Though they are also a good excuse to extend the Christmassy feel for the whole of the southern hemisphere winter; June, July and August.
These extended winter celebrations can be found in the Blue Mountains and many of the higher altitude places in Australia – where the chance of snow seals the deal for those chasing the ultimate festive fulfilment.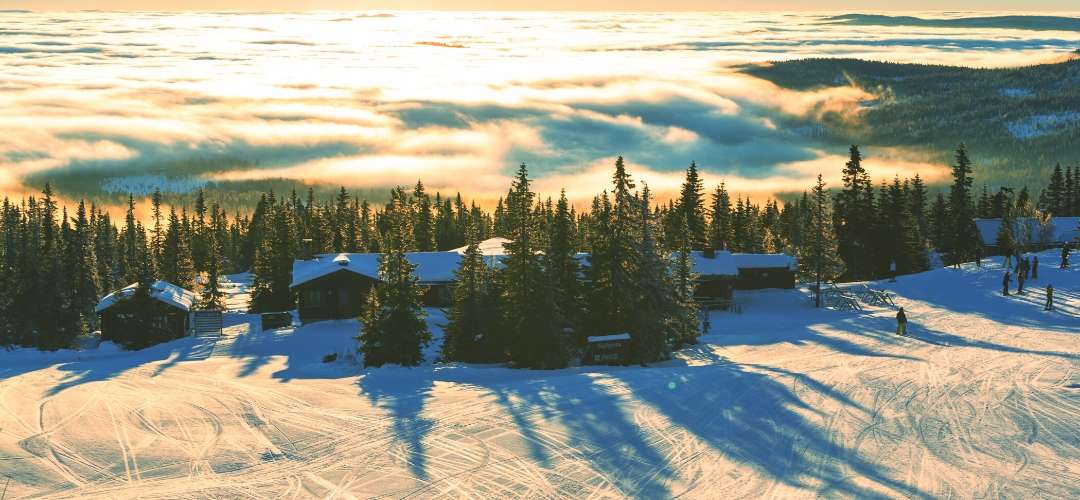 Also, more recently, Alpine-themed winter villages have popped up in the main cities of Australia. They can be found in Perth, Adelaide, Melbourne, Brisbane and Parramatta. They are open 7-days a week from mid-May to September.
You can take to the ice rink for a skate, fill up on delicious food and drinks from a pop-up bar and kitchen, and wander through the twinkling igloo village, filled with all-weather catered private igloos. There is free entry to the village, but ice-skating and igloos need to be paid for (pre-booking recommended).
For more details and bookings take a look at their official web page here: The Winter Village – Australia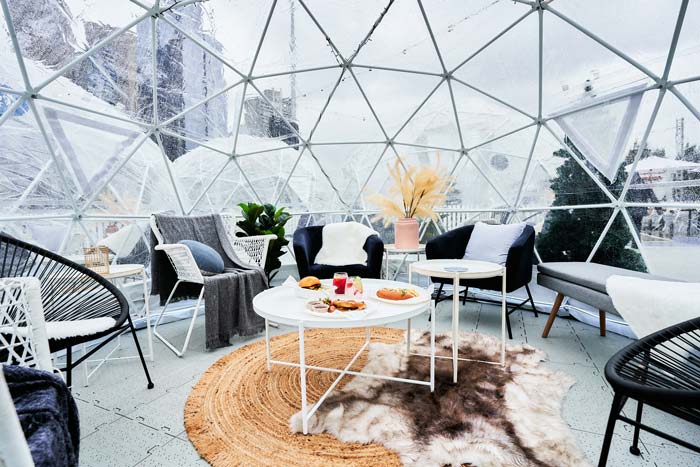 AUSTRALIAN CHRISTMAS IN JULY HOTSPOTS
Particularly popular spots for Christmas in July are the Snowy Mountains and the Blue Mountains, west of Sydney. They offer that picture-perfect Christmas card experience of snow, mulled wine, hot chocolate, cosy open fires and lashings of festive fare.
However, there is a range of other activities in and around Sydney, including Christmas Markets and even beachside ice skating. The Rocks, in Sydney, holds a very special Christmas in July, a Bastille Fench Christmas Market ( Bastille day is July 14th), with European wooden chalet Christmas stores, fairy lighting, Xmas pines, Christmas carols, mulled wine and a real festive feel.
The Rocks' Christmas in July 2023 dates are TBC 
In Sovereign Hill, Ballarat in Victoria, Australia you'll find the annual Winterwonderlights, lighting up the town, with European street markets, faux snow and fairy lights lighting up the alleyways.
Here's a peek at what to expect at the Ballarat Winter Festival.
Perth, in Western Australia, also caters for those looking to celebrate mid-year, with restaurant Christmas dinners, Christmas fairs and best Christmas jumper competitions in local pubs. 
Not everyone celebrates this mid-year celebration in Australia, but it is relatively popular. There are plenty of events and festive opportunities for those looking for good cheer, merriment and the spirit of Christmas.
You can even find Australia's 100 best Christmas in July recipes for celebrating this special celebration.
READ MORE: Perth to Melbourne Road Trip — Your Ultimate Guide
CHRISTMAS IN JULY IN NEW ZEALAND
Considering New Zealand is so close to Australia, you would think that the desire to celebrate this mid-winter Christmas would be similar. However, there doesn't seem to be the same fervour in New Zealand as compared in Australia.
Many New Zealanders I asked, hadn't even heard of Christmas in July and a few were quite forthright in not wanting it to catch on.
A few restaurants offer events and Christmas in July menus, and I have also found this small town in New Zealand that holds a Festival of Christmas. The Wairarapa town of Greytown, now holds this festival throughout the entire month of July, with lights, decorations and festive activities, night markets, workshops, Matariki celebrations, parties, food and family fun.
The festival began as a business initiative to help the main street stores to recover from Covid lockdowns and is now a regular occurrence. It combines the Christmas cheer with the Maori New Year celebrations, the Matariki.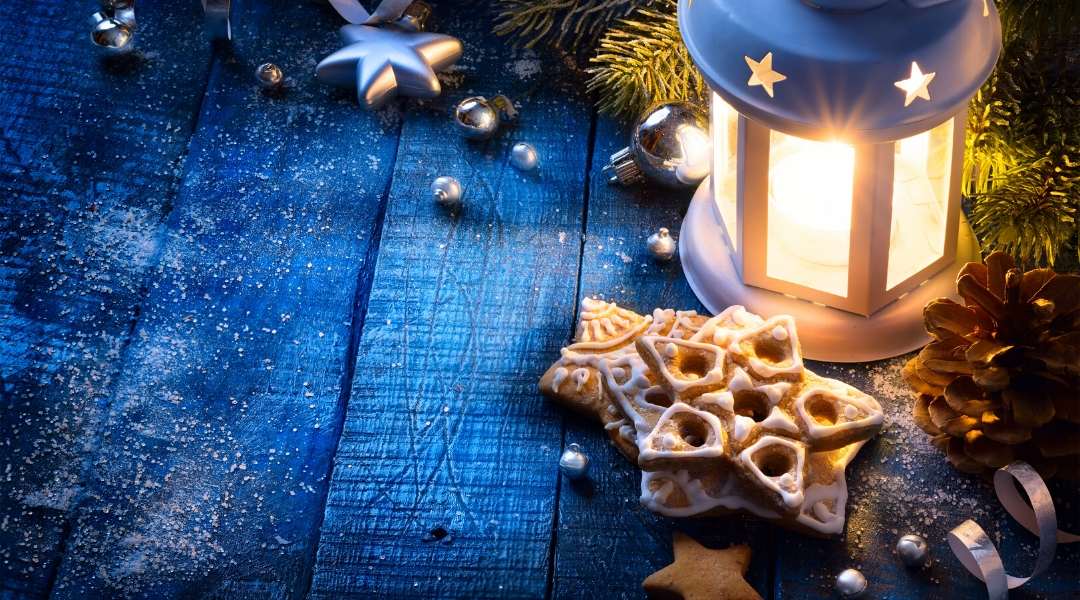 CHRISTMAS IN JULY IN SOUTH AFRICA
South Africa, has quite a few Christmas in July activities and events occurring across the country. The main cities, Johannesburg and Capetown advertise several events and festive celebrations. For a snowy  July  Christmas however, some South Africans head to the mountains.
The small mountain village of Hogsback holds an annual Winter Festival, which includes a bonfire, lights, carols, Santa's African Sleigh, a Gala Christmas Dinner, and plenty of Gluehwein (mulled wine), hot chocolate and even a Christmas geocache. The festival is apparently very popular, with accommodation booking out months in advance.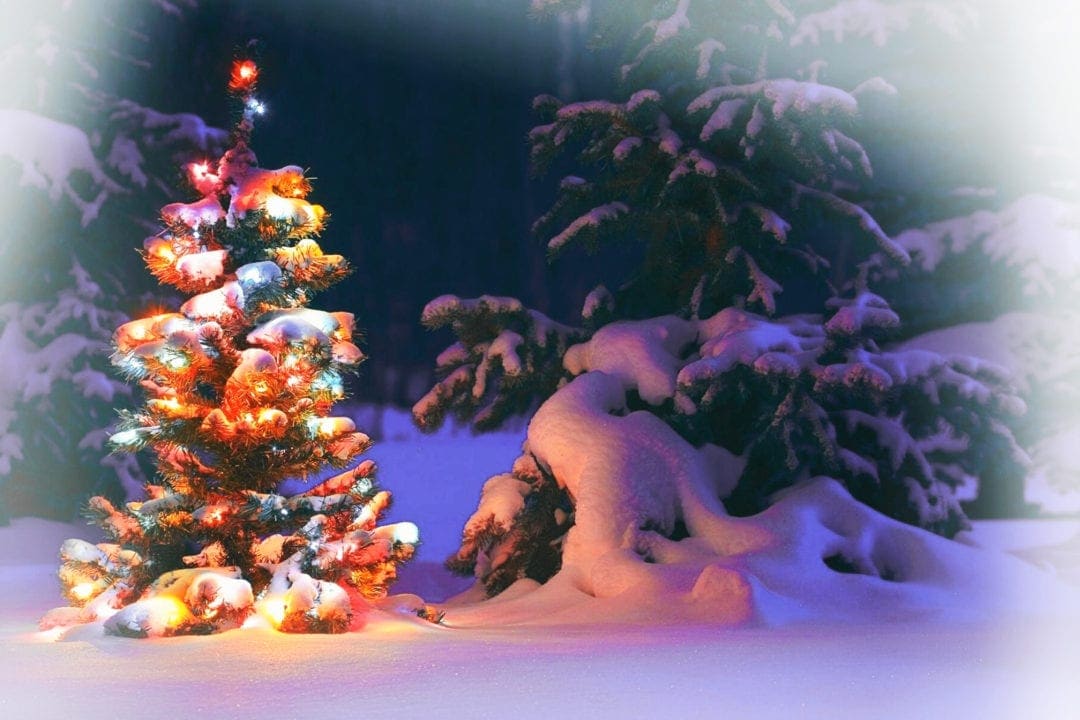 We spent almost a year in South Africa and if we had the choice, our Christmas in July would be spent amongst the wildlife. What better Christmas present to yourself than a safari trip mid-winter? The summer months bring the rainy season and high temperatures so Christmas in December in Kruger isn't so enticing.
Whereas a Christmas in July in Kruger? It's the perfect time for wildlife viewing as the foliage has died back making it easier to spot the animals of Kruger. I'd pass up the snow in the mountains to do a self-drive through Kruger, any day.
We spent July and August 2020, in Klaserie Nature Reserve, Greater Kruger, amongst the South African wilderness. Where the magic of Santa was replaced by the magic myriad of wildlife and those eight tiny reindeer by hundreds of impala, kudu and the tiniest antelope I've ever seen, the steenbok.
That is where we celebrated our Christmas in July, finding the magic in the South African bush.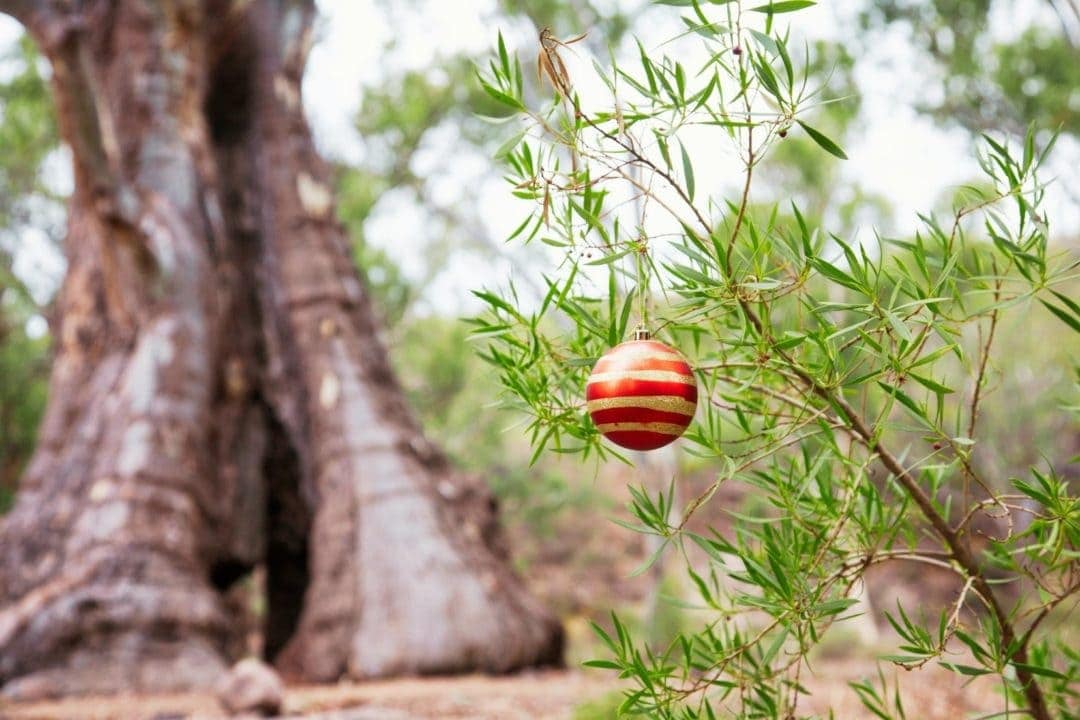 CHRISTMAS IN JULY IN THE UNITED STATES
I can appreciate the reasons that many celebrate Christmas in July — especially if they are originally from the Northern Hemisphere. For them, Christmas is definitely not the same when trying to cook a turkey in 30+ degree C temperatures. Trust me, I've been there.
However, I do find it less easy to understand why this celebration also happens in the Northern hemisphere countries. The hype for Christmas in July certainly seems quite widespread across the United States. However, I get the impression that it is based predominantly on retail sales and is also a great excuse to party.
Also, for those who love Christmas, they get to have a double helping – and who wouldn't want that?
All those decorations and cute little Christmas ornaments get to come out of their box twice a year instead of being packaged away for a whole year.
In 2021, a heartwarming Christmas in July movie was made in the US, called, funnily enough, Christmas in July. Unlike the first movie with this name, a comedy made back in 1940, this one is about a grandson who fakes Christmas in July for his dying grandmother.
There is also an animated children's movie called Rudolph and Frosty's Christmas in July.
Whatever the reasons for the Christmas in July celebrations, the tradition now seems well entrenched across the US and Christmas in July is approached with enthusiasm. Even the Hallmark Channel ensures no one misses out on the July Christmas feels.

HALLMARK CHRISTMAS IN JULY
The American Hallmark Channel plays Christmas movies throughout July and has a special two-week Christmas in July event, in which it shows its top-rated Christmas movies and also releases special offers and exclusive Hallmark Keepsake Ornaments.
Before researching this article, I'd never heard of these, but I must admit, some of them are indeed tiny masterpieces that would be a delightful addition to family mementoes.
The Christmas in July Hallmark movies includes old favourites as well as newly released Christmas movies.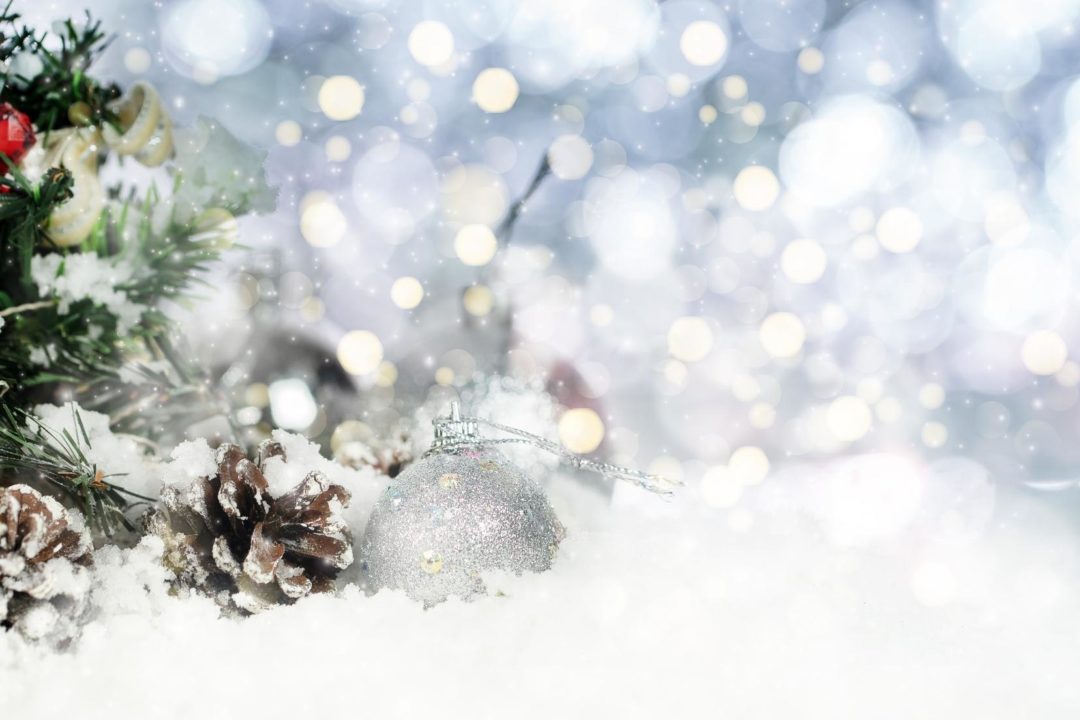 CHRISTMAS IN JULY IN CANADA
Christmas in July in Canada seems similar to the United States, in that there are retail sales and Xmas dinner menus available in restaurants. However, it seems to be celebrated less than in the US.
Several relatives that I have in Canada hadn't even heard of it.
Perhaps, Canadians get their fill of magic at Christmas time, given that many parts of Canada are snow-covered and, as all the children's books and Christmas movies tell us, that's the true image of Christmas.
It's a fact that many tourists flock to Canada at Christmas time to get that fix of a snowy Christmas. We ourselves headed off from Australia and rented a classic log cabin in the snowbound mountains of Banff  National Park.
You will find a Christmas in July tradition in Quebec though, the annual tradition of  'Noël des campeurs', (the camper's Christmas), is held in July. On the weekend closest to July 25th, campers gather with their friends and family and take part in Christmas cheer and festivities.
Canadians do have another reason to celebrate in July though, as the 1st is National Canada Day. Yet another reason that Christmas in July isn't needed as a mid-year booster in Canada.
CHRISTMAS IN JULY IN THE UNITED KINGDOM
I was really surprised to learn that 'Christmas in July' was happening in the UK. It certainly wasn't when I lived in the south of England over twenty-five years ago. It seems the retailers are setting the agenda there too. All the events I found were related to sales and it seems very much a marketing tool rather than any personal celebrations.
That said, it is many of the British people, who now live in the southern hemispheres, who are suffering the reversal of seasons and the mismatch of weather to Christmas who now celebrate Christmas in July down under.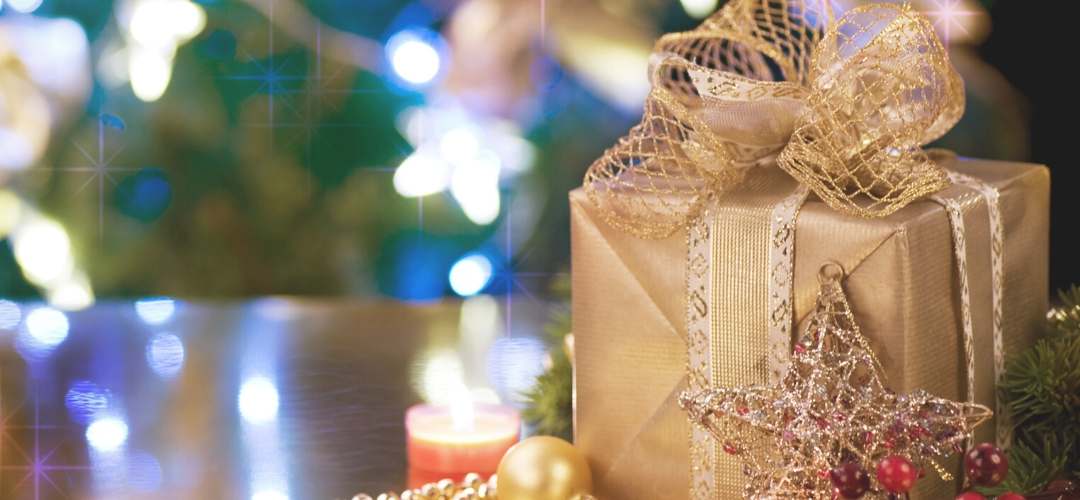 CHRISTMAS IN JULY IDEAS
Whether you are in northern climes celebrating a warm Christmas in July, or in southern climes celebrating a chillier mid-year Christmas,  you will want to create a 'Christmassy feel'.
With Christmas decor, food and music, you will be able to bring some Christmas festivity to your party. Here are some Christmas in July ideas to help you plan your mid-year festivities.
Christmas in July Food
COLD CLIMES: Roast turkey and ham, pigs in blankets, Christmas pudding, hot chocolate and marshmallows,  Sherry Trifle.
WARM CLIMES: Barbecues, festive salads, Christmas-themed cocktails and pavlova.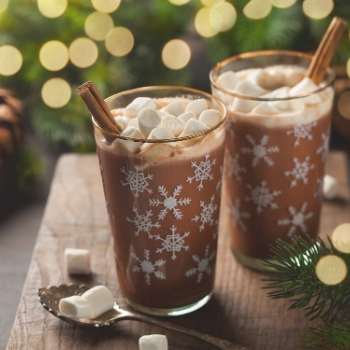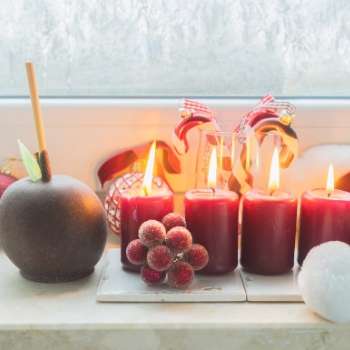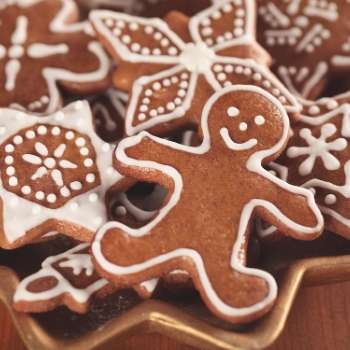 Christmas In July Party Ideas
Here are a few Christmas in July party ideas:
Make Christmas cookies
Watch Christmas movies
Play games with family
Create a floral summery Christmas tree
If your guests are dressed in Xmas outfits then the mood will be even more festive. Christmas colours could be the theme or go all out and wear ugly Christmas jumpers or fun Christmas t-shirts.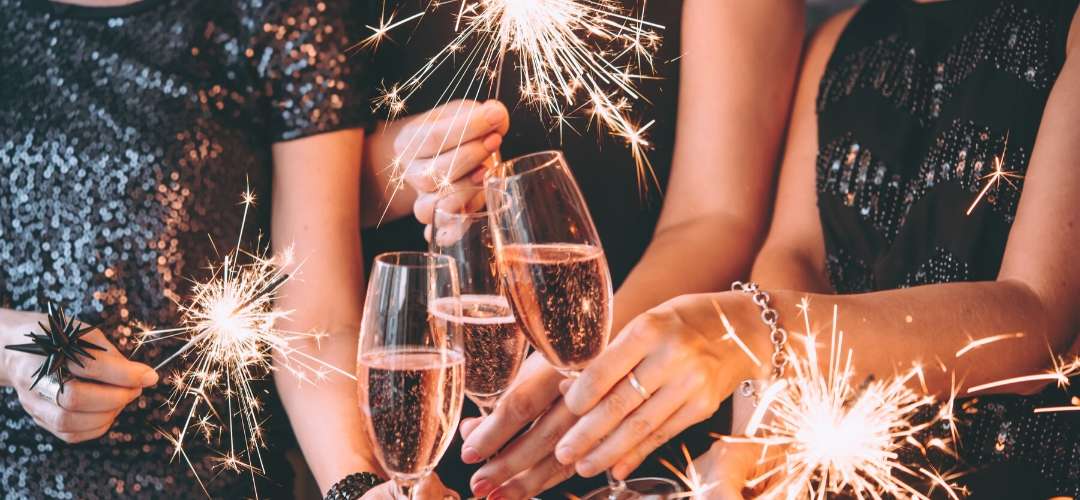 Enjoy your Christmas in July
Your Christmas in July should be relaxed and fun.
At Christmas in December, there always seems to be so much going on and it can be a stressful time. Therefore make this special time in July, a more laid-back affair.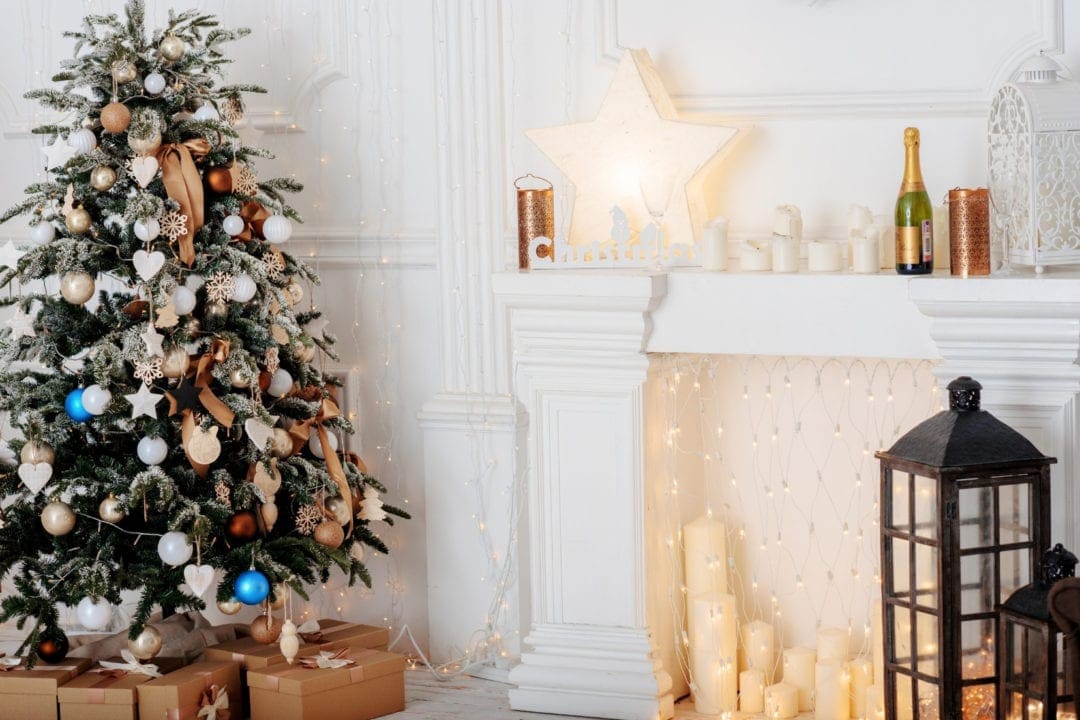 CHRISTMAS IN JULY SHOPPING
If you don't want to celebrate Christmas in July, you can still experience some mid-year cheer by being super organised and nabbing some bargains in the Christmas in July sales.
Getting your Christmas Shopping done now will give you more time and money to enjoy your 'real' Christmas cheer in December.
Check out Amazon and Etsy for Christmas in July Gift Ideas.
READ MORE: For Awesome Travel Gifts Ideas – take a look here
WHERE IN THE WORLD TO CELEBRATE CHRISTMAS IN JULY?
Overall, if you are looking for an opportunity to celebrate Christmas in July and bring some mid-year cheer, it looks like the best places to be are Australia, (particularly in the Snowy Mountains) and South Africa (also in the mountains) for a snowy, colder feel.
If you are just looking for the Christmas party mood and sales bargains, then the USA may be the place to head.
Alternatively, you could just play your favourite Christmas movie, crank up the air conditioning, wrap some fairy lights around the place and tuck into a tasty roast turkey dinner with festive trimmings.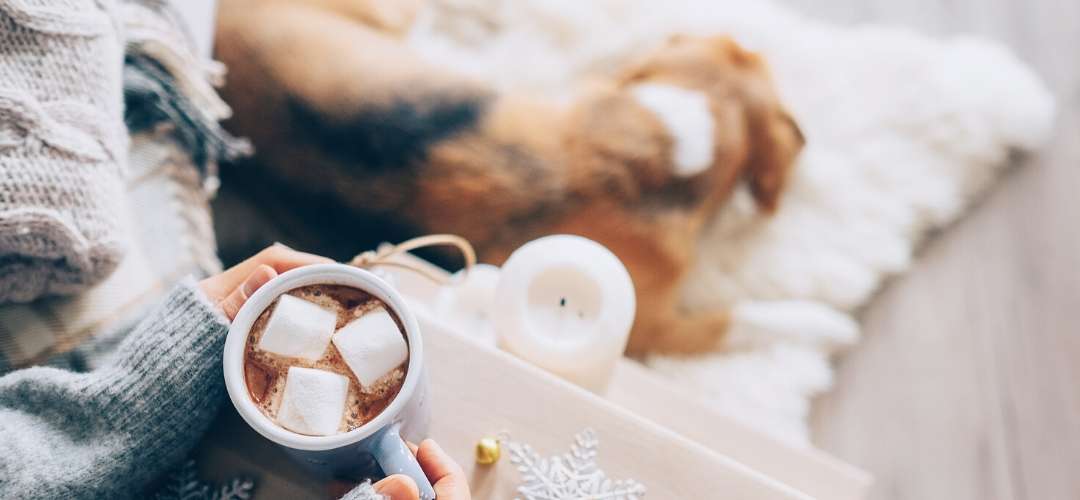 Christmas in July Around The World … That's a Wrap
I am interested to get feedback from readers about your experiences of Christmas in July.
Have you experienced it anywhere other than in the countries mentioned?
Is there something you were looking for that isn't covered in this post?  Let me know.
 This post may contain affiliate links. This means that we may earn a small commission from purchases you make through our links, at no extra cost to you. Thank you for supporting us. For more info, please read our Disclosure Policy.
If you liked this article, why not pin it?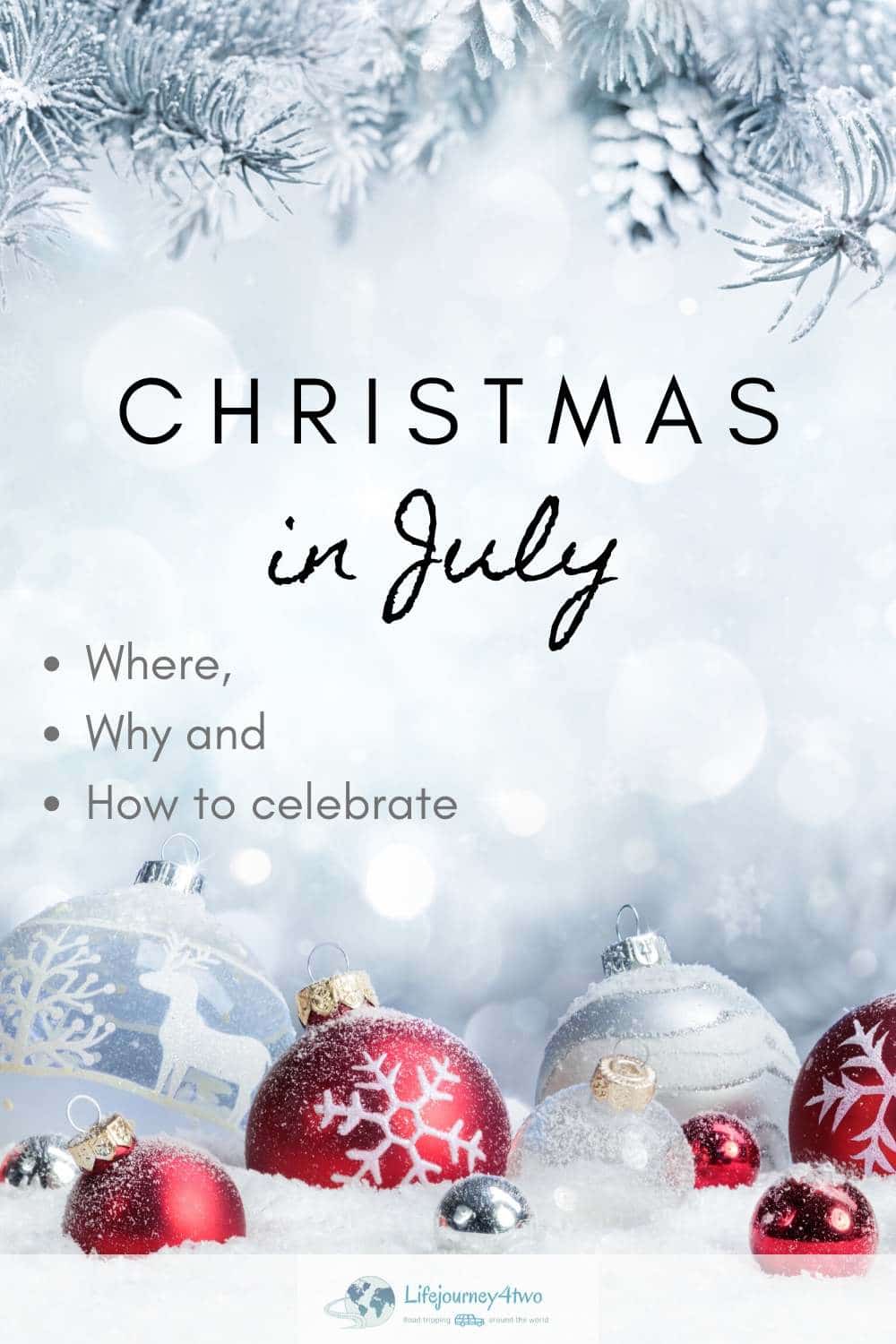 YOU MAY ALSO LIKE TO READ:
If you are looking for ideas for where to visit at Christmas in December for a real Christmassy feel, check out:
PLANNING YOUR TRAVELS?
These are some of the travel resources we use when planning our trip and can recommend:
For a more thorough list visit our Travel Resources page here.