Ready to Book the Best Maun Day Trips?
Then you've landed in the right place.
If you're looking for the best day trip from Maun, Botswana, and feeling swamped by the number of options, we've got you covered. We've narrowed down the top 5 Maun tours to ensure you have a memorable time.
What's our top pick? It's an experience that's left thousands of other adventurers absolutely enchanted — but I can't bring myself to try it! Read on to see why.
So, are you ready to discover the best day trips for you to book?
Our Top Pick: Best Maun Day Trip
If you're short on reading time and want the crux of it all, here's our top recommendation for a day trip from Maun with a summary of actionable tips for these tours starting in Maun.
🟨 #1 Top Pick: Okavango Delta Full-Day Trip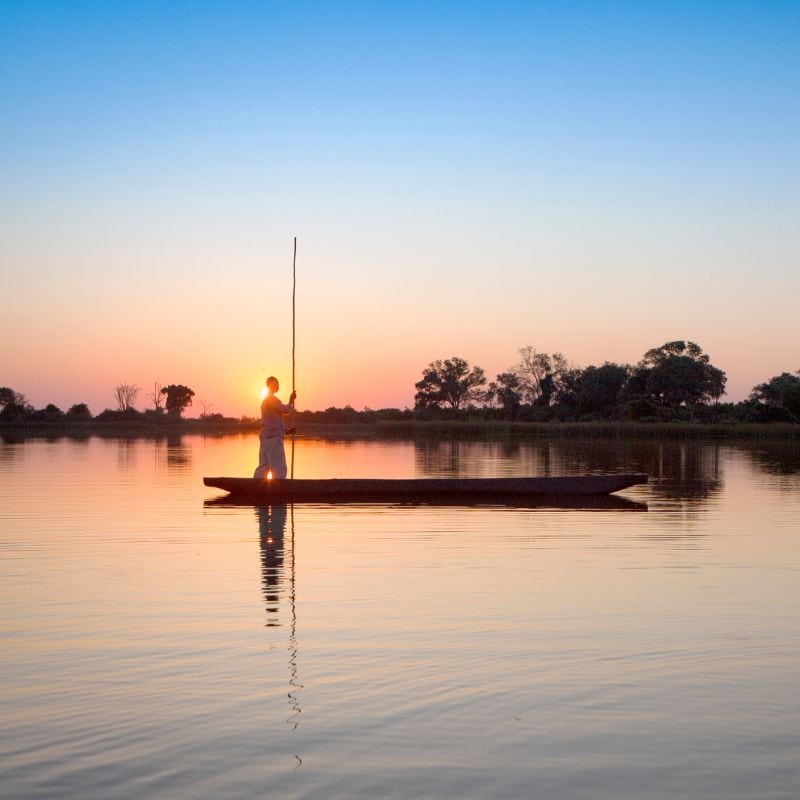 In a Hurry?
📦 Here's a Summary of Tips for Your Maun Adventure
Day Trips from Maun
Best Time to Visit Maun
Consider visiting between May and October for stable weather.
Accommodation in Maun
Consider staying at Maun Studios for a mix of comfort and convenience.
Tip for Day Trips from Maun
Book your day trips in advance, especially during peak seasons.
Botswana Travel Planning
Essentials for a Maun Day Tour
Pack light but smart. Include comfortable shoes, sunglasses, a camera, sunscreen, a long-sleeved shirt, mosquito spray, and binoculars.
The Best Day Trips From Maun
Ready to explore? Here's our list of unforgettable day trips that promise to make your Maun adventure truly special.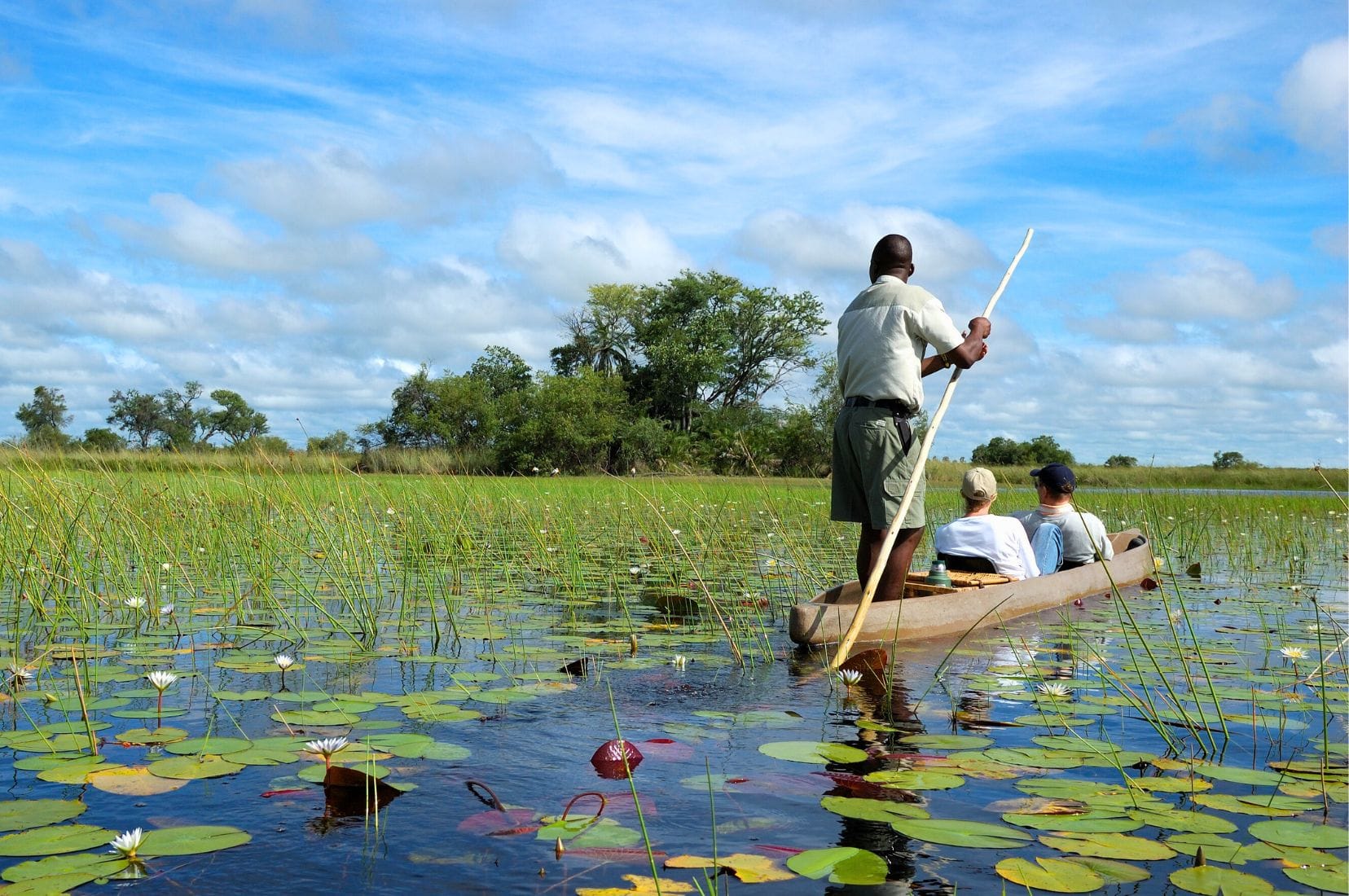 Embark on a journey through the Okavango Delta to uncover its ecological importance and breathtaking beauty.
⭐️⭐️⭐️⭐️⭐️ Rating: 5/5 Stars | ⏳ Tour Length: 8 hours |🦛 Check Rates and Availability
Having camped throughout the Okavango Delta, we can vouch for its beauty and the intimate connection it offers with nature.
But the Okavango isn't just a scenic place to visit. It's a lifeline for local communities and a sanctuary for wildlife.
On this tour, you'll likely spot elephants and hippos, and also take a nature walk on one of the islands.
The mokoro, an eco-friendly canoe, offers a peaceful way to explore the delta's diverse ecosystem while your guide shares insights about local life, their culture and the ever-present wildlife.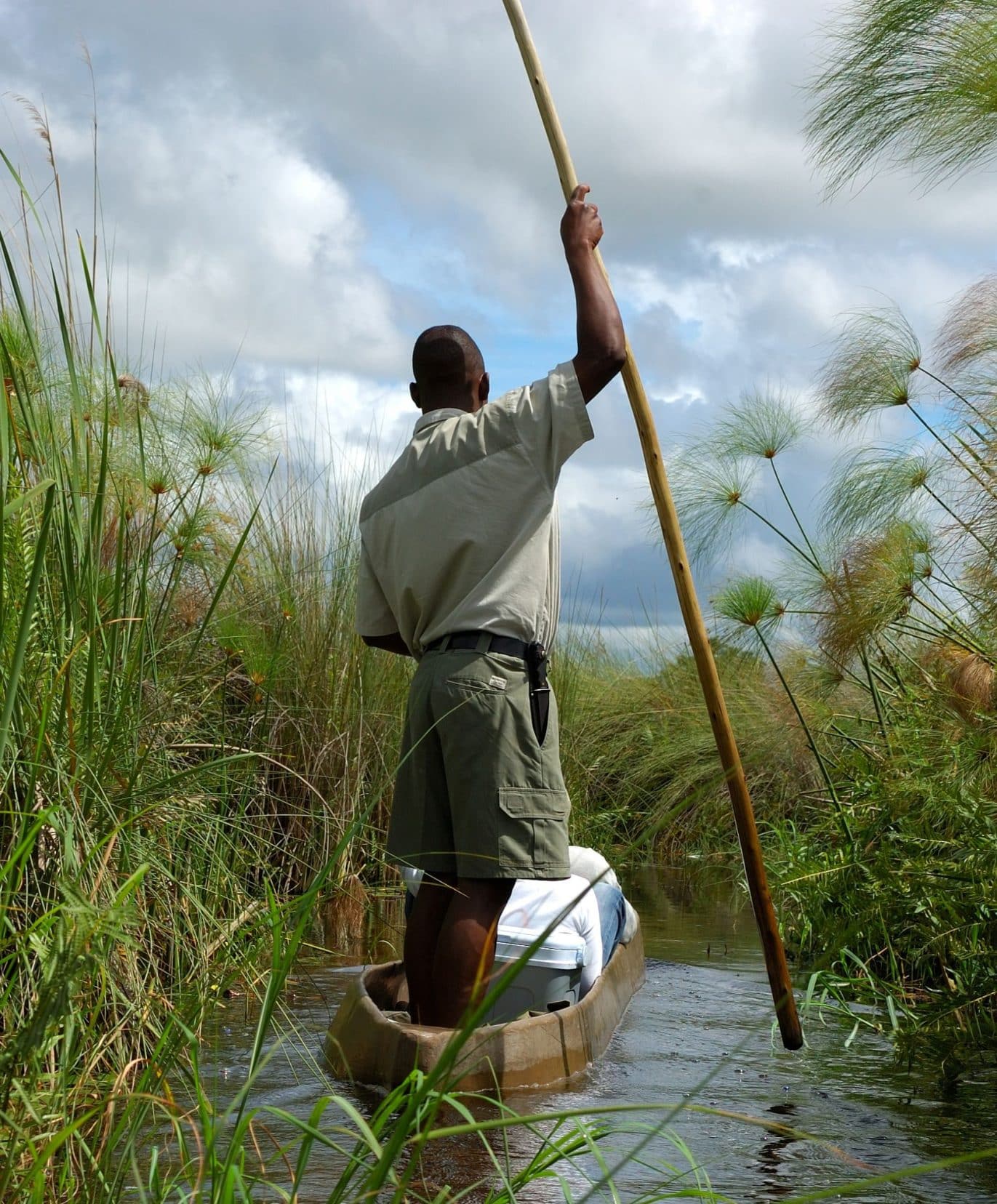 This full-day tour offers a unique blend of adventure and cultural immersion. Visitors have praised the peace and tranquillity of the Okavango, describing this day trip as both "unforgettable" and "amazing."
"Awesome trip. Pickup was exactly on time and my poler (Emmanuel) was extremely competent. I felt that I was in safe hands with him and I learned a lot from him. The bush walk was also amazing and the lunch provided was very good."

-Stephen_M, Mar 2020 (read more reviews here)
Now, a bit of a confession. I haven't taken a Mokoro trip, because the thought of bumping into a hippo in the river gives me the jitters.
But don't let my fears hold you back! This is one of the most popular tourist activities, and countless travellers have said it was the highlight of their trip.
What's more, the National Geographic team spent 4 months navigating the Delta's waterway in mokoros for their Okavango Wilderness project.
By taking this day trip from Maun, you'll be supporting the local community as all of the Mokoro polers come from the village Community Trust, contributing to the sustainable tourism of the Okavango.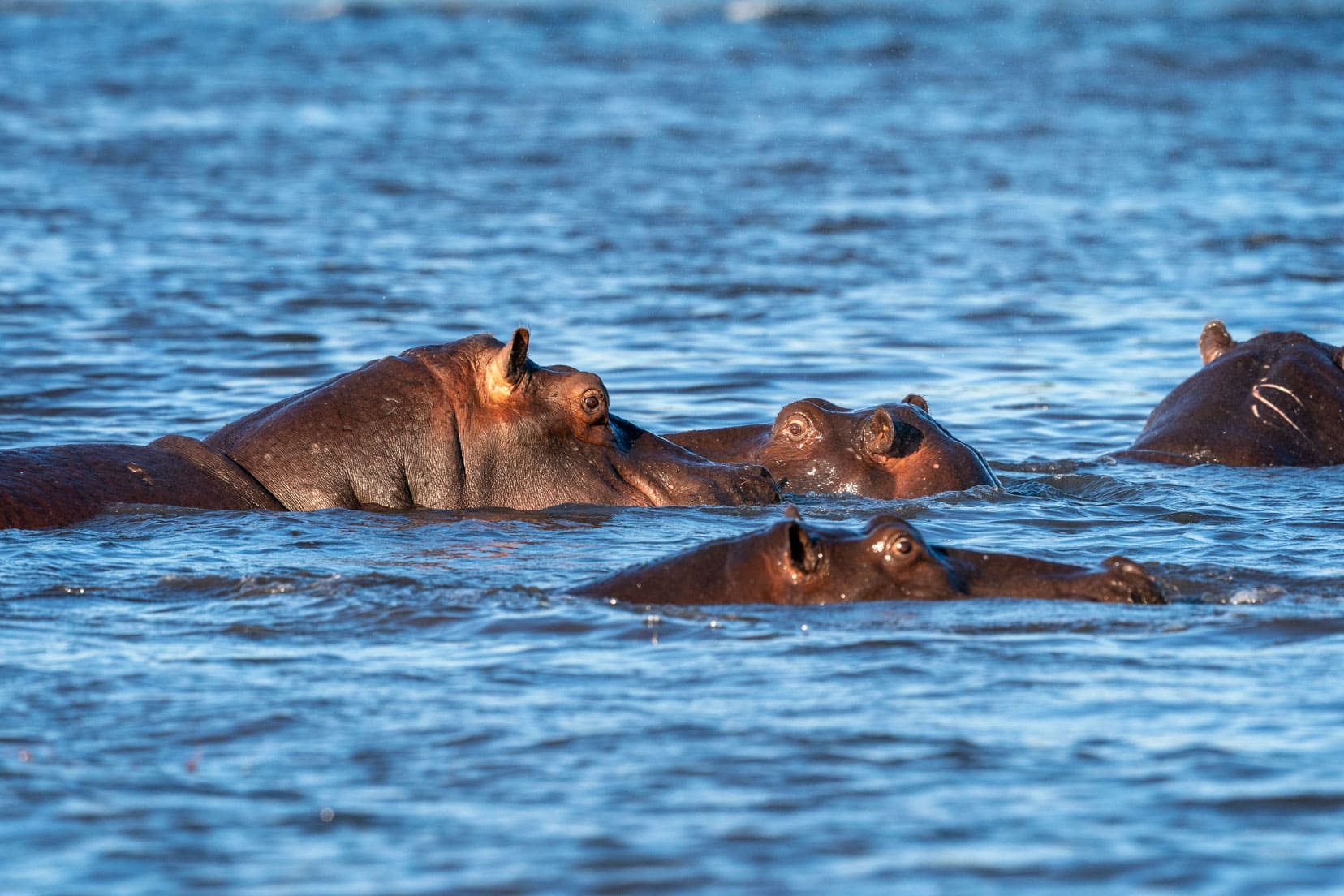 This trip isn't just a day out on the water; it's a chance to connect deeply with nature and learn about the local way of life.
Secure your spot here for this unique experience— because experiences like this are once in a lifetime.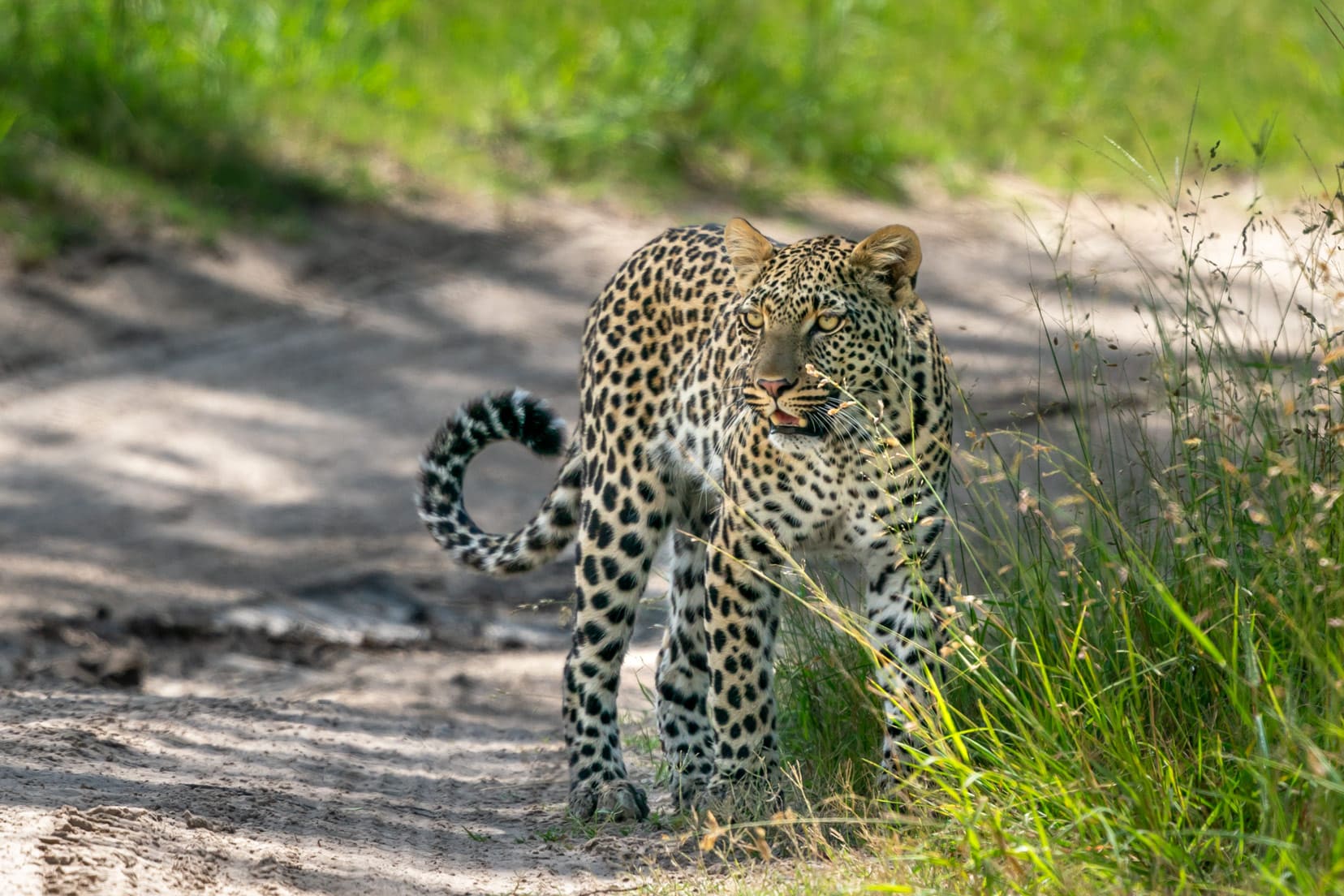 Embark on an adventure in the wildlife-rich Moremi Game Reserve, a gem among Africa's wildlife sanctuaries. If you are lucky you may encounter big cats like the gorgeous female leopard we came across ambling along the track in Moremi.
⭐️⭐️⭐️⭐️⭐️ Rating: 5/5 Stars | ⏳ Tour Length: 12 hours | 🦁 Check Rates and Availability
Your day kicks off at 6 a.m. with a pickup from your Maun lodging or the airport. After a quick briefing, you're off into the reserve in a 4×4 game-viewing vehicle.
We camped in Moremi Game Reserve and know firsthand the challenges of driving through many tracks. This organised tour takes care of navigation, so you can focus on the wildlife.
While we did our safari drive ourselves, having a knowledgeable guide greatly increases your chances of spotting diverse wildlife. The route you take on your safari drive will depend on animal sightings and your interests.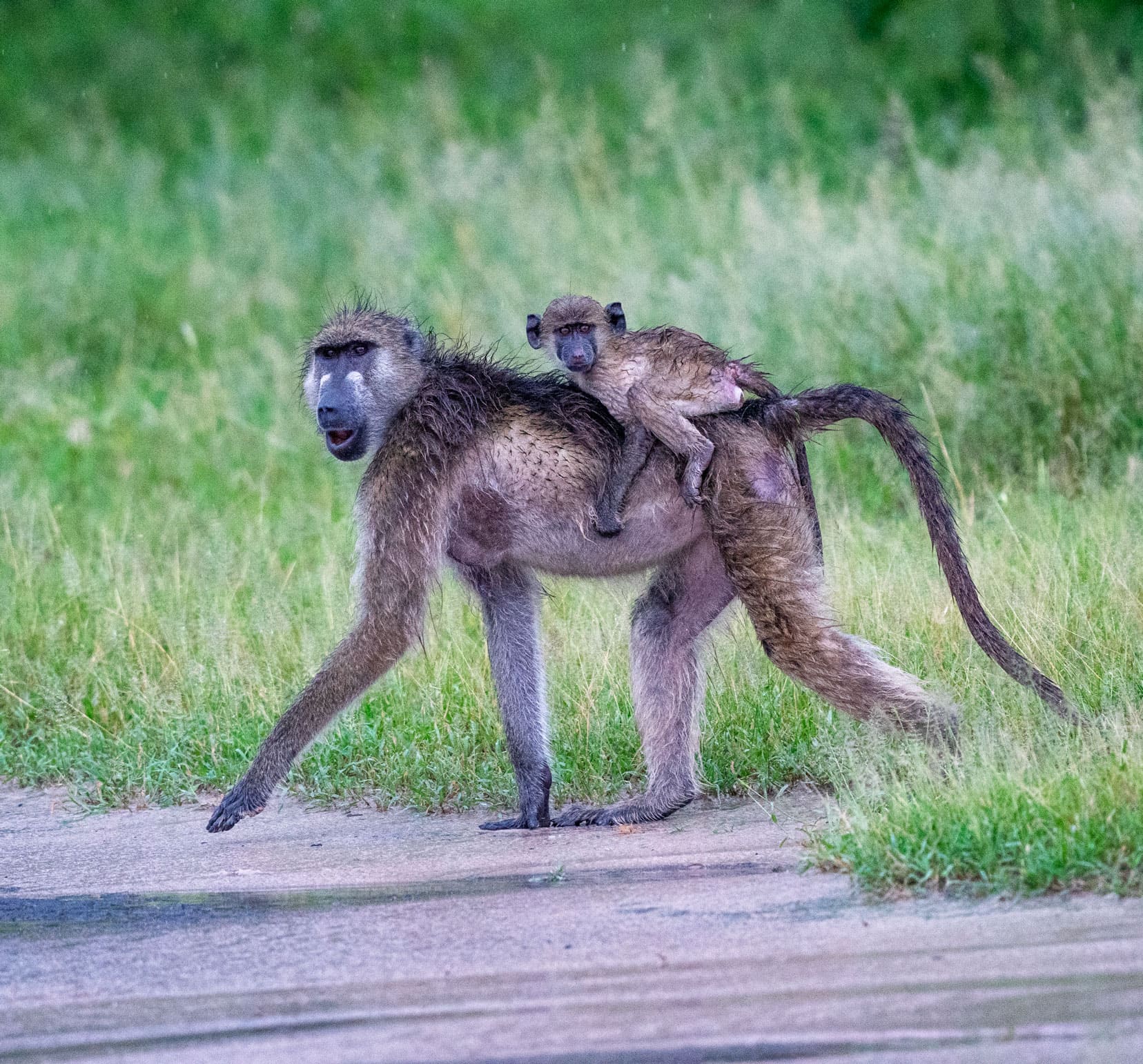 Recent travellers have praised the tour's knowledgeable and punctual staff and their passionate and wide understanding of the wildlife. The team at Kalahari Breeze has a stellar reputation, being backed by 5-star reviews on TripAdvisor.
Around midday, you'll break for a bush picnic. The all-inclusive nature of this tour means you don't have to worry about any hidden costs—everything from park and gate fees to lunch and drinks is covered.
Embark on a day-long adventure in the Okavango Delta, a haven for diverse wildlife.
⭐️ Rating: 5/5 Stars | ⏳ Tour Length: 8 hours | 🐘🪷🦛 Check Rates and Availability
Your adventure gets underway with a greeting from your guide, who knows the delta's unique ecosystem like the back of their hand. You'll board an open-sided 12-seater boat designed for optimal viewing and photography.
The boat then heads to Chief's Island, in the depths of the Okavango, arriving around lunchtime for a picnic before heading back through the Okavango waterways.  
Recent travellers have been astounded by the variety of wildlife seen during the tour. From elephants in the river to crocs, lechwe, and water birds.
"They staff were friendly, communicated with me before the trip to arrange pickup pick was on time as arranged, the guide was excellent and had good knowledge of environment"

— A Tripadvisor Reviewer (See more reviews)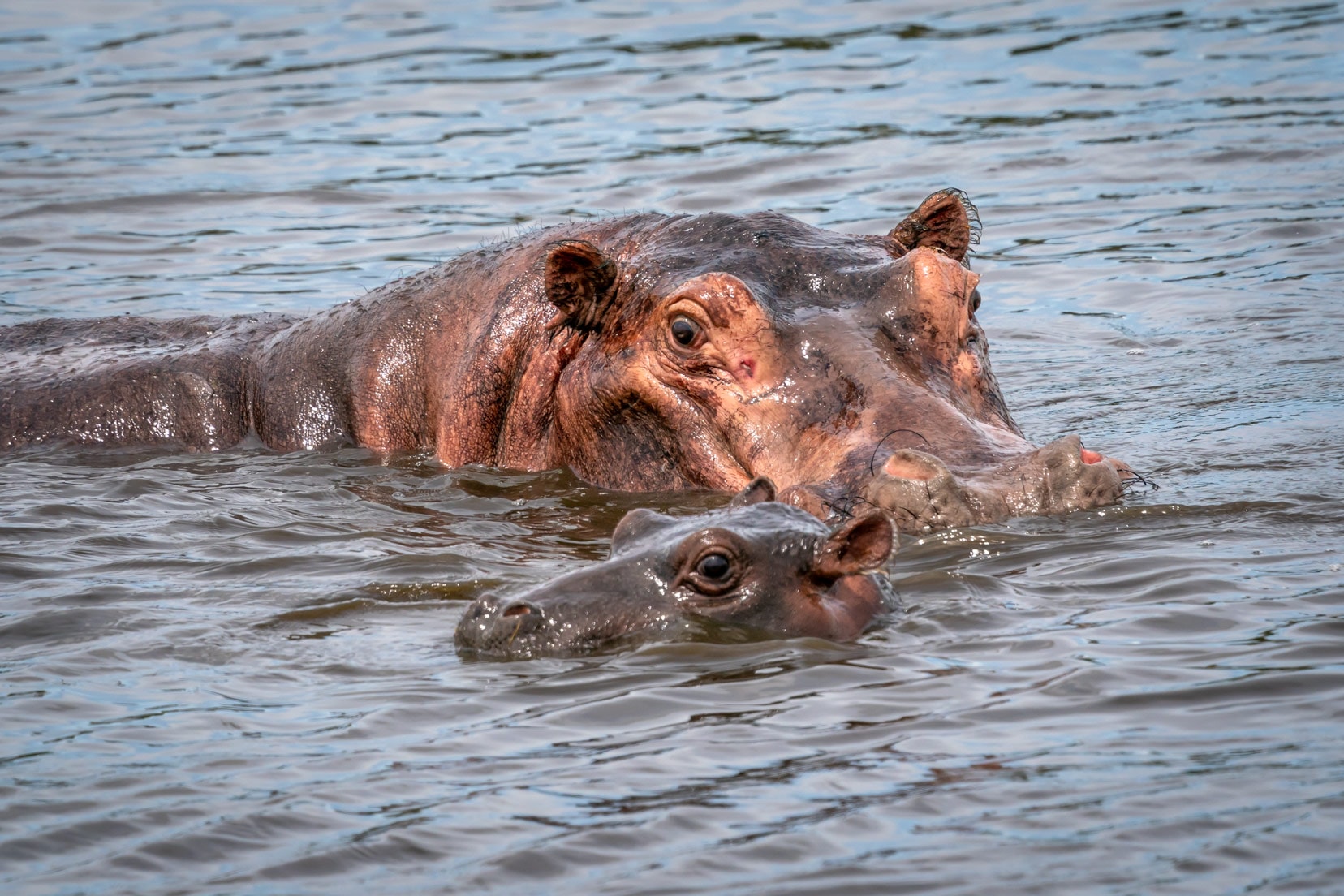 The tour is all-inclusive, covering meals, drinks, and even an optional Mokoro Safari upgrade. You'll witness the delta's stunning wildlife and gain a deeper understanding of this complex ecosystem.
For the best experience, consider booking this tour in the winter months, June to October, when the Okavango Delta is more likely to have water.
While the tour company receives mainly positive reviews, be aware that communication can be challenging in the off-season, particularly during the rainy months.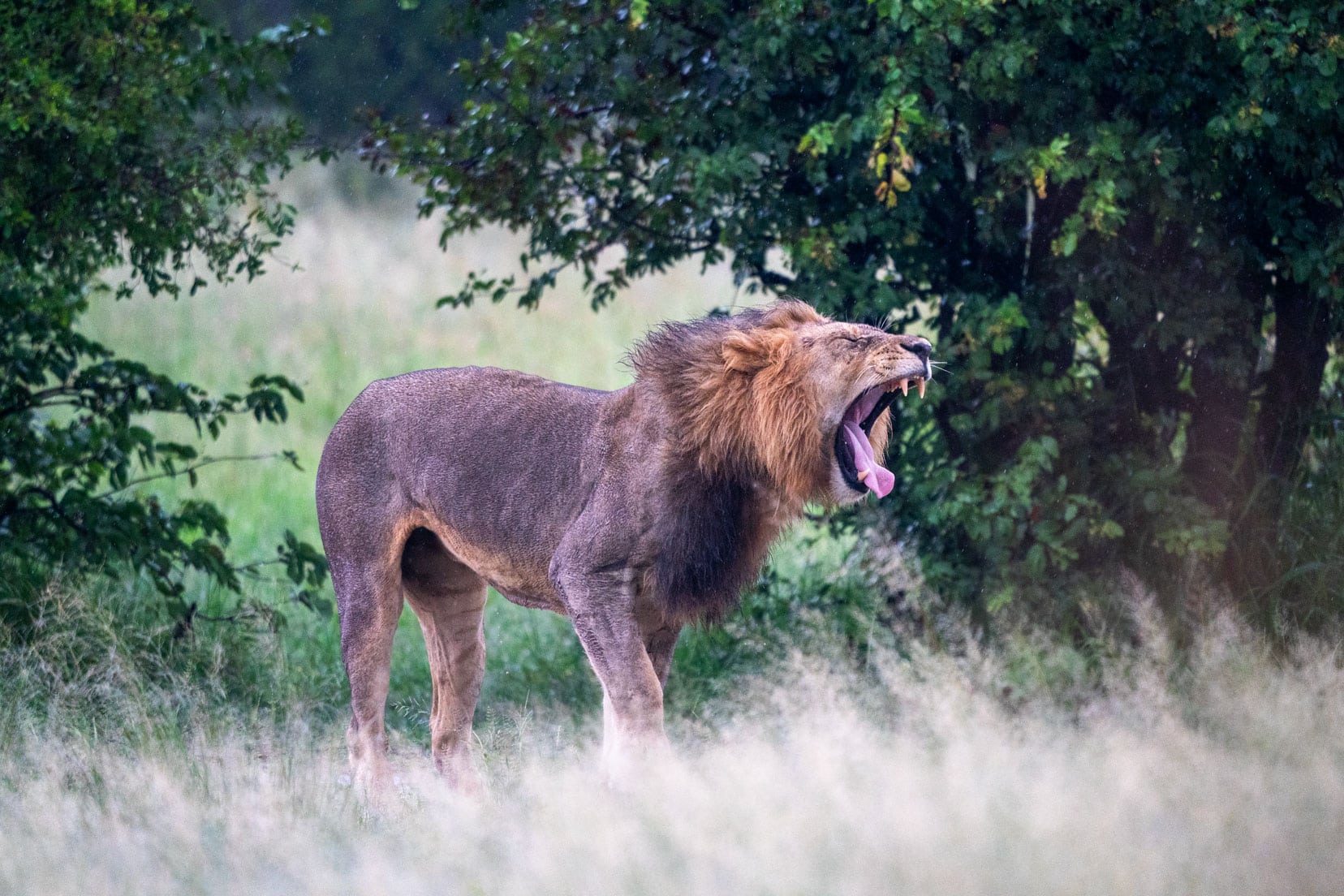 We had some fantastic sightings during our safari drives in Moremi. But if you want to take the hassle out of navigating your way around the reserve and want more of a guarantee that you are on the right track — a guided safari is the way to go.
If you love photography, then a private safari tour is a photographer's dream because you decide how long to stay at each sighting and can ask the driver to position the vehicle just right.
⭐️ Rating: 4.8/5 Stars | ⏳ Tour Length: 10 hours | 🦁 Check Rates and Availability
Why Go Private?
Personalised Experience: The guide focuses on what you want to see.
Flexibility: You pick the animals and areas to explore.
Best Photo Opportunities: No need to compete for the perfect wildlife shot, you can constantly change your position in the game drive vehicle, and don't have to shoot over someone else's shoulder.
Your journey on this private tour includes a guide who's an expert in the delta's unique ecosystem and its wildlife. You'll board an open-sided vehicle, designed for optimal viewing and photography.
"Everything went well. Saw a lot (giraffes, elephants, hippos, crocodiles, zebras, and as a highlight, a family of cheetahs). Very recommended, even if not cheap, the private tour is worth the money."

Andreas – Austria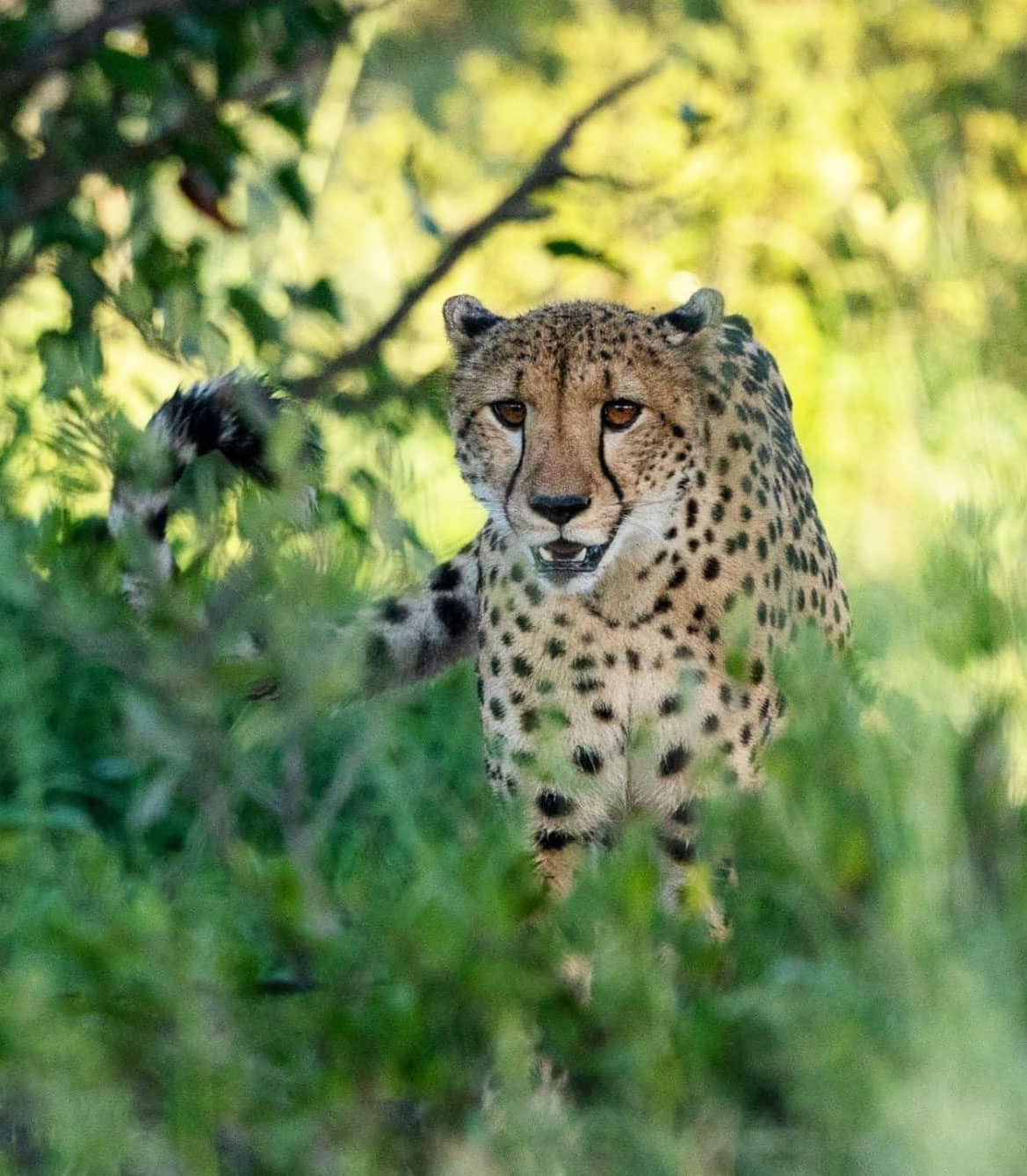 During our camping trip in Moremi, we were thrilled to spot quite a few big cats. On our game drives, we came across a leopard, a black-maned lion and two cheetahs. We saw plenty of elephants and antelope species, and that was in the summer.
If you take a game drive in the peak season in Botswana, during the winter months of May to October, you'll likely see more because sparse vegetation makes it easier to spot the wildlife.
This private tour safari takes you first to Moremi's south gate. Then, after breakfast with a view, you'll enter the reserve. Keep an eye out for the Big Five, as well as zebras, giraffes, and over 400 bird species.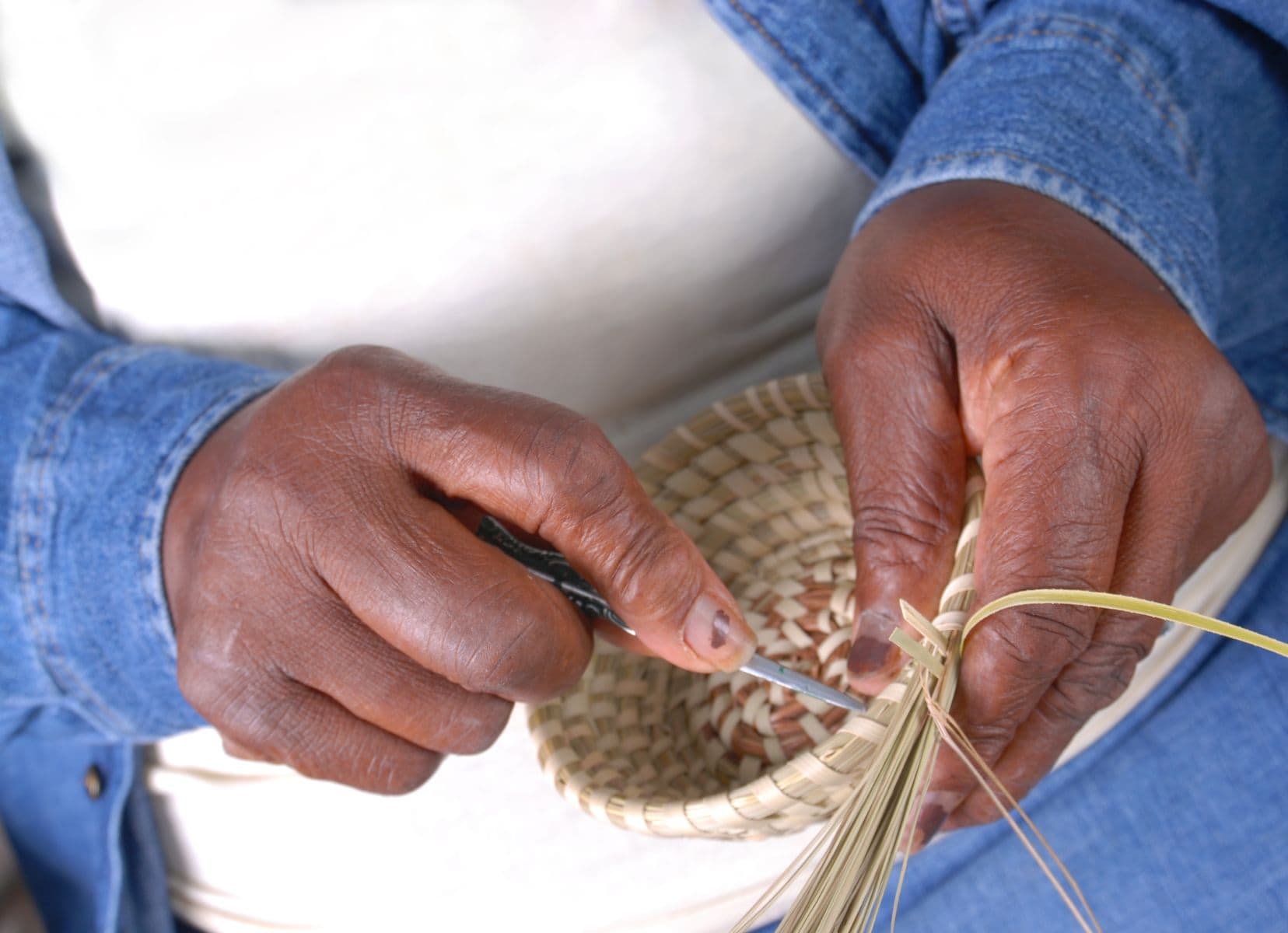 Most of the tours from Maun involve wildlife safaris of some kind. But for a taste of local culture don't miss out on this half-day tour.
It's a more laid-back experience compared to the usual 12+ hour day trips and offers the perfect balance to your adventure-packed holiday.
⭐️ Rating: 5/5 Stars | ⏳ Tour Length: 3 hours | 🎨 Check Rates and Availability
This tour is designed with the local people in Maun, offering a genuine glimpse into this vibrant town's everyday life and culture. You'll encounter donkey carts and roadside vendors, and even try your hand at basket weaving.
You will learn about local customs and traditions from your host, sprinkled with personal experiences of their own. The tour ends with a taste of traditional dishes at a local Café.
"Great cultural experience! I learnt so much about Botswana culture and traditions on this tour and met some lovely people!"

A Tripadvisor Reviewer, Jul 2023
"The highlight of the Tour was definitely the interaction with the hosts. They were so knowledgeable and enthusiastic about Botswana Traditions, Culture, Style and Food."

A Tripadvisor Reviewer (See More Reviews)
This tour is a no-brainer if you're already in Maun for the wildlife. It adds depth to what's often a safari-focused trip, letting you connect with the local community and culture.
When is the Best Time to Take a Maun Tour?
When it comes to planning your day trips from Maun, timing is everything.
While the rainy season from November to April has its own unique allure, you'll need to be prepared for sudden showers. Pack a raincoat and be ready for possible rescheduling of your tour.
For a more predictable experience, consider visiting between May and October. These months offer a more stable climate, ideal for all the activities you may have lined up.
Essentials for Your Maun Adventure
When you're gearing up for a day tour in Maun, there are a few essentials you won't want to leave behind. Here's a list of the things to take on a Maun Day trip.
Comfortable Shoes: You will want sturdy shoes to climb in and out of a safari vehicle or boat.
Sunglasses: Protect those eyes, especially during the bright midday hours and the reflective glare from the water if you are in a boat.
Camera: Capture those unforgettable moments. See what's in our camera bags here.
Biodegradable Sunscreen: Good for you, good for the environment.
Long-Sleeved Shirt: Extra protection from the sun and bugs.
Mosquito spray: Especially for early mornings and dusk. We use Tabard and Peaceful Sleep, which have given us great protection from the mossies. I'm allergic to the bites and come up in big, itchy welts, so I must have a spray that works.
Binoculars: For those far-off wildlife sightings.
For more ideas, check out our post on items to take on a safari.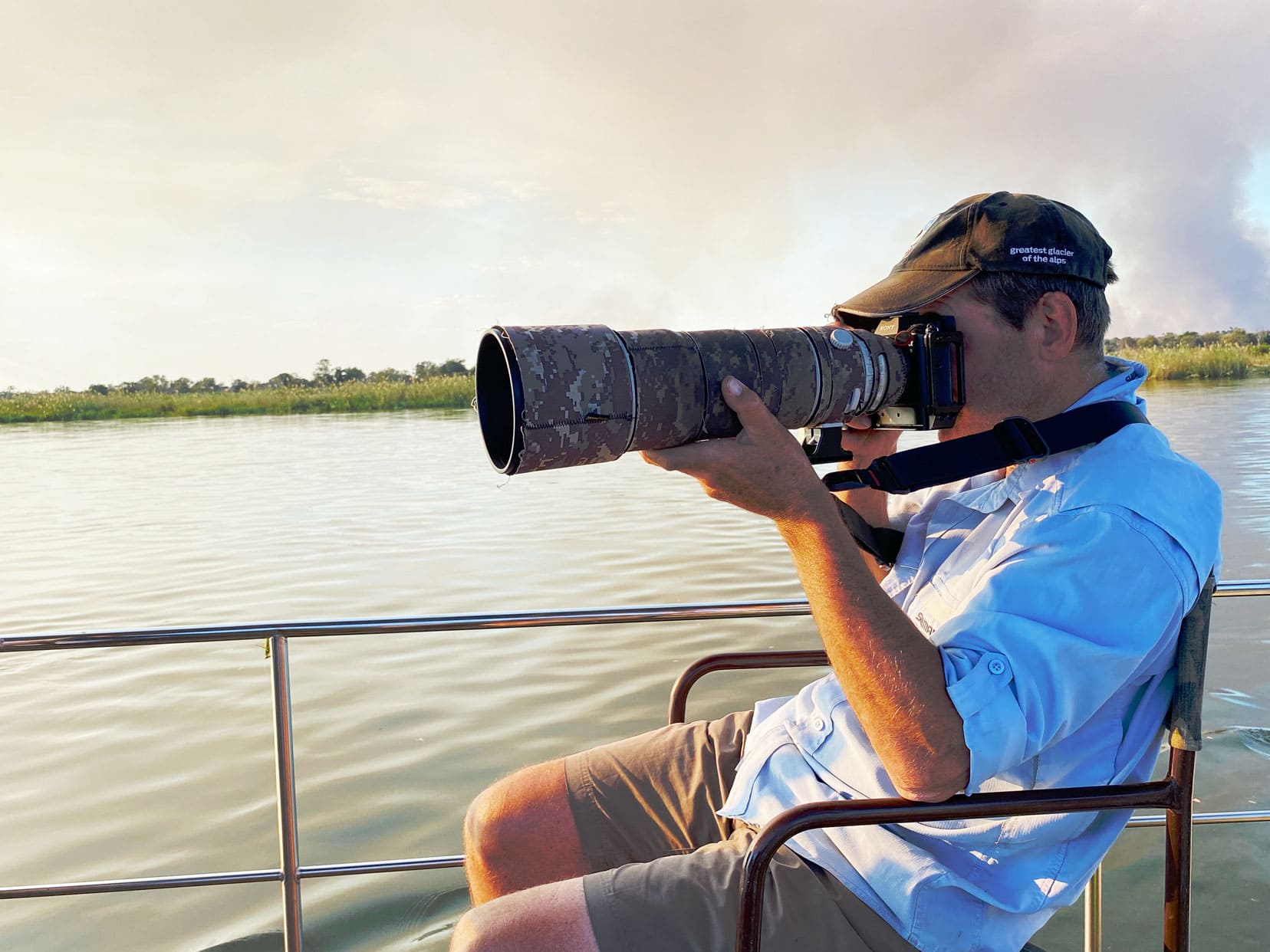 Where to Stay in Maun, Botswana
We have stayed in Maun several times — six times to be precise. So we know a thing or two about the best places to stay there.
By far our favourite place was Maun Studios, but we've also gathered together a list of others that might suit you depending on your budget.
Why We Recommend Staying at Maun Studios
If you're looking for the perfect base for your Maun adventures, we can't recommend Maun Studios enough. Nestled alongside the Thamalakane River, this lovely B&B boasts a lush garden that's a haven in itself.
But it's not just the location that wins—here's why it's our top pick:
Friendly Hosts: Sarah, Margaret and Rocky are warm and welcoming hosts who make you feel right at home.
Free WiFi: Stay connected without any hassle.
Prime Location: Just a five-minute drive from the airport and equally close to the town centre.
Security: Rest easy with a secure gate and free on-site parking.
Local Breakfast: Start your day with a delicious breakfast featuring locally sourced ingredients and regional specialties.
From the moment you arrive, you'll find that Maun Studios offers more than just a place to sleep—it's a little piece of serenity amongst the hustle and bustle of Maun 🌿🛏️.
Quick Overview of Best Accommodation in Maun
Frequently Asked Questions about Day Trips from Maun
1. What Types of Day Trips Can I Take from Maun?
You can take various types of day trips from Maun, including safaris in Moremi Game Reserve, Mokoro rides in the Okavango Delta, and cultural tours in Maun itself. Each offers a unique experience.
2. How Long Do These Day Trips Usually Last?
Day trips from Maun can vary in length. Some are half-day tours, but most are a full day, and leave early in the morning. Make sure to check the duration to fit it into your travel plans.
3. Do I Need to Book a Maun Day Trip in Advance?
Yes, it's advisable to book your day trips from Maun in advance. This is especially important during peak tourist seasons and for tours that are customisable according to your needs.
Botswana Travel Planning Guide
🚑 Should I buy Botswana travel insurance?
100% YES! — We have so many stories we could tell you where Travel insurance has saved our bacon! We recommend getting a quote from World Nomads and Safetywing to see which suits you best.
🚙💨 Do you need to hire a car in Botswana?
Yes — Renting a car is a necessity for travelling in most of Botswana. If you want to go on road trips or adventures outside of the major cities, you'll need to rent a car. We recommend hiring a 4×4 so you can go off road to make the most of your trip — get a quote from DiscoverCars
🚐 How can I hire a Campervan for Botswana?
We recommend getting a quote from the Motorhome Republic -they were just great when we hired a camper in Europe for a year and went above and beyond in searching for the best deal.
🪪 Have you got your International driver's licence?
Order your International Driver's Licence online here
🛏 What's the best way to book my Botswana accommodations?
We use and recommend Booking.com.
🐕‍🦺 Who will look after my pets when I'm away?
We recommend *Trusted Housesitters. A security-cleared, pet lover will look after your pet and your home while you are away — free of charge.
(*** Get 20% off at checkout for any new Trusted Housesitter membership with our discount code: LIFEJOURNEY20)
✈️ What's the best site to buy Botswana flights?
We use and recommend Skyscanner to find cheap flights.
Wrapping Up Your Maun Adventure
You've got a smorgasbord of Maun day trips to choose from:
Remember, each of these tours offers a unique way to experience Maun and its surrounding areas. They're not just trips; they're opportunities to make lifelong memories and deepen your connection with this incredible part of the world.
Each offers a unique slice of Botswana, from the untamed wilderness to the vibrant local culture. So, pick your next adventure and make your Maun experience unforgettable.
Want to know more about each tour? Click on the links above.
If you found this guide helpful, consider signing up for our newsletter to get your hands on a free road trip planner and other exclusive content.
Safe travels and see you on the road! 🌍
You may aslo be interested in our other Botswana articles: