THE PARQUE BIOLOGICO DE GAIA
If you plan to sight-see Porto, then you really should include the Parque Biologico de Gaia in Vila Nova de Gaia (or just Gaia) on your 'must-see list. Not to be confused with Gaia, a city in itself and is situated just south of the Douro River that looks across to Porto.
The park consists of 35 hectares of forests, farmland, typical rural buildings and barns. It is home to over 200 wildlife species, many being representative of the area.
Gaia Biological Park provides environmental education to visitors, rehabilitates injured animals and then returns these wild animals to their natural habitat. Those animals that would not survive if released back into the wild, remain well cared for within the park.
If you have children with you, then this is the perfect place to bring them with all sorts of activities on offer to keep the fun factor at a maximum.
MAP: PARQUE BIOLOGICO DE GAIA TO PORTO ROUTE
The map below shows just how close everything is.
It's only a 10-kilometre route from Porto's old town centre to the Parque Biologico de Gaia. 
VIDEO: PARQUE BIOLOGICO DE GAIA DAY VISIT
Ok, if you want a sneak preview of what's ahead, then take a look at this video of our visit.
WILDLIFE AT THE PARQUE BIOLOGICO DE GAIA
We hadn't even made it into the Parque Biologico de Gaia when this chap turned up in the car park to welcome us in.
A 3-kilometre exploration path of the Parque Biologico de Gaia meandering its way through woodlands, swathes of fields and farmland. You'll pass by the River Febros which flows through the park, powering the old mills and providing an ecological water source for the wildlife in the area.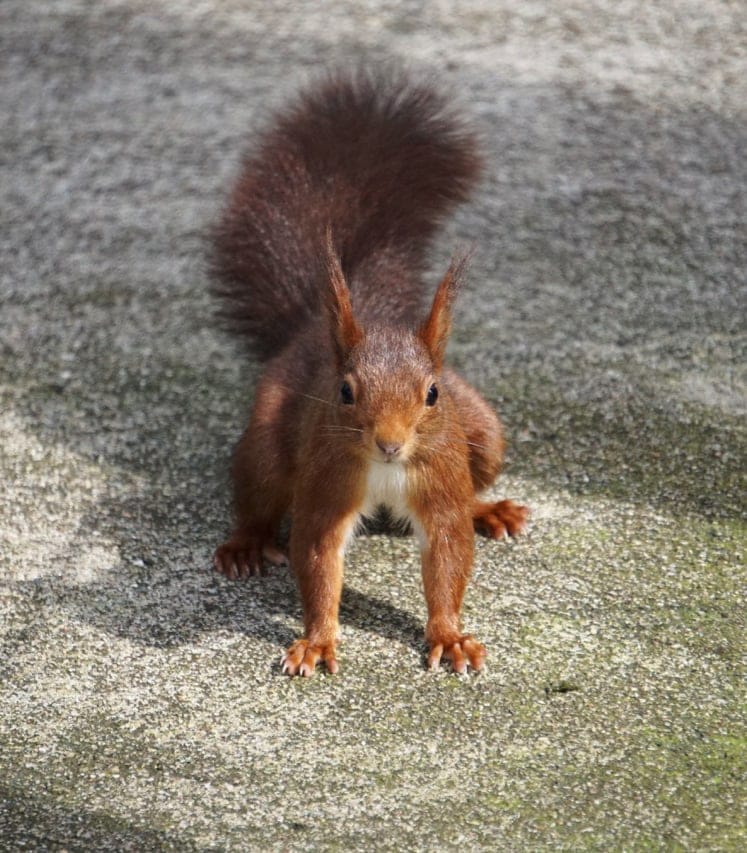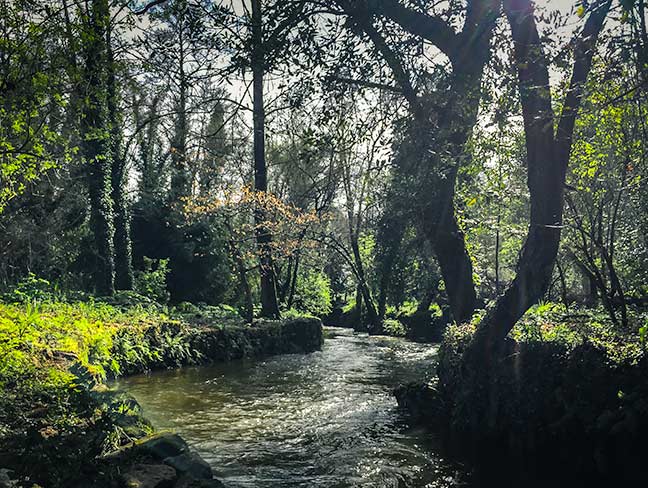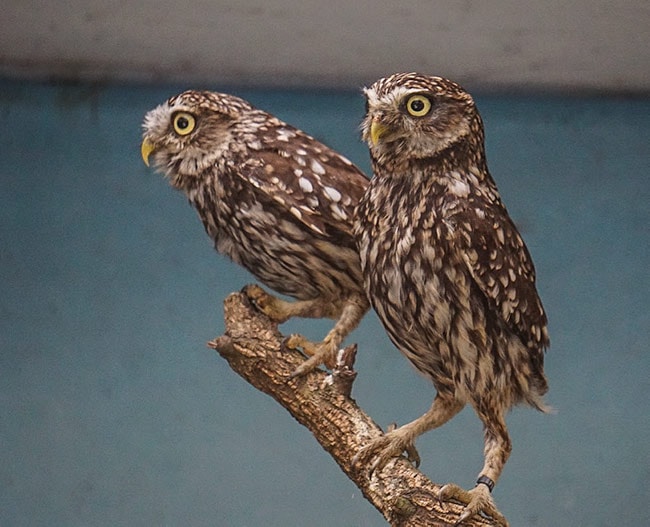 These rescued exotic turtles were all vying for a waterside spot. As these are not native to Portugal, these little ones are not The exotic ones are not released into the wild because they would compete with the native turtle species.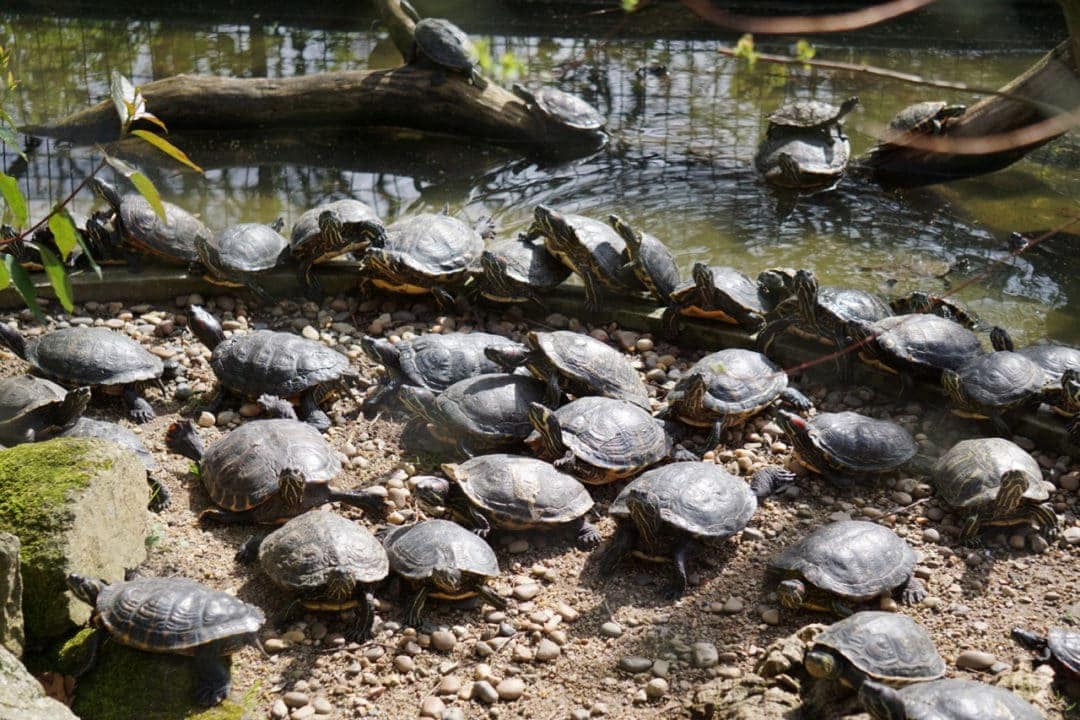 More than 40 species of wild birds nest in and around the ponds of the reserve plus several types of migratory birds. You'll find quite a few birds of prey that have been rescued and are now under care.
The park has a huge diversity of feathered friends and that in itself keeps it super interesting.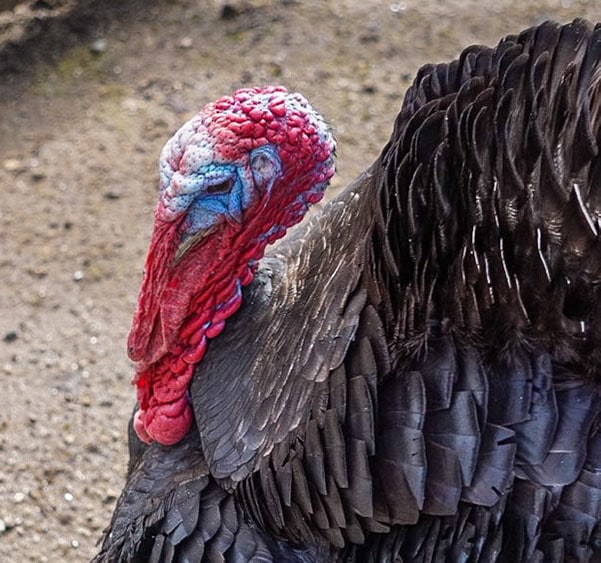 Some of the wildlife at the park were roaming free, while some wild animals were protected in large cages or pens for rehabilitation protection.  
Signs reminded visitors to make minimal noise, so as not to disturb the animals unnecessarily. It would be harder to catch a glimpse of some of the more timid animals, such as the fox and deer if the grounds weren't so peaceful.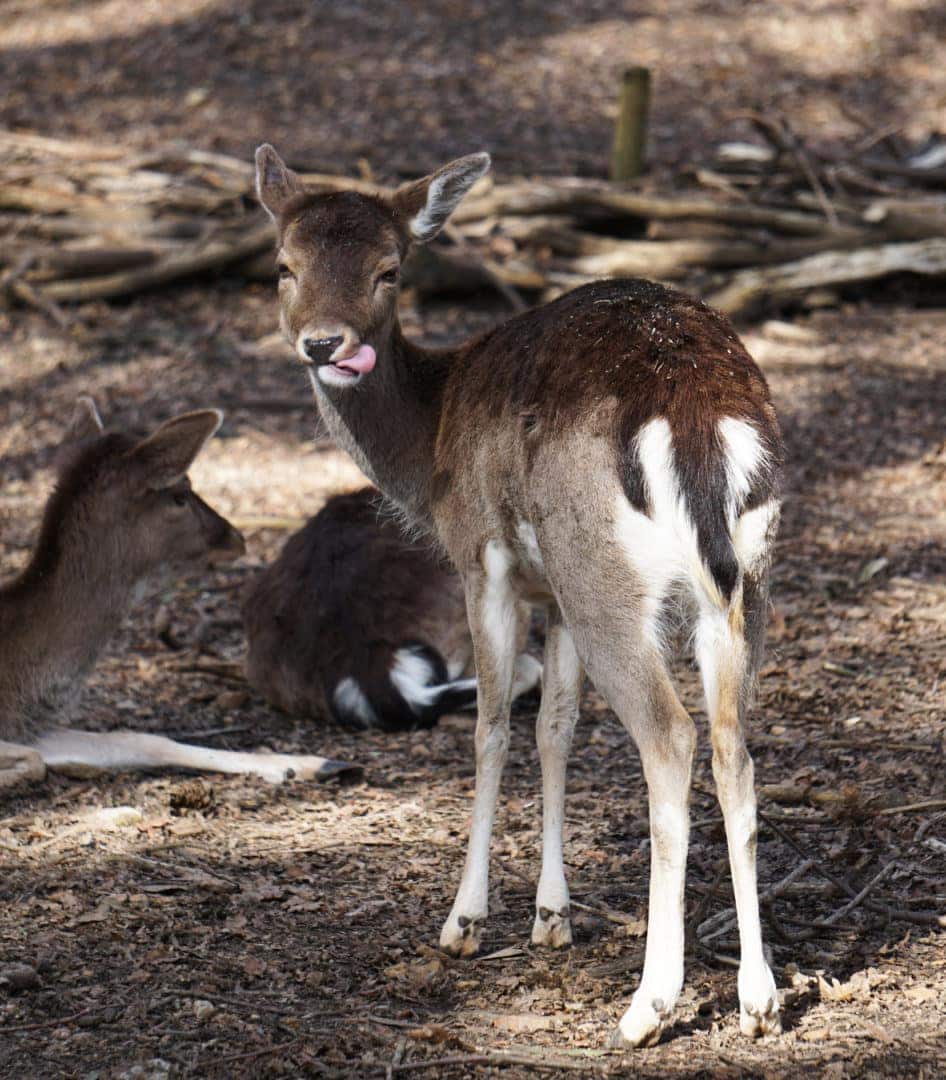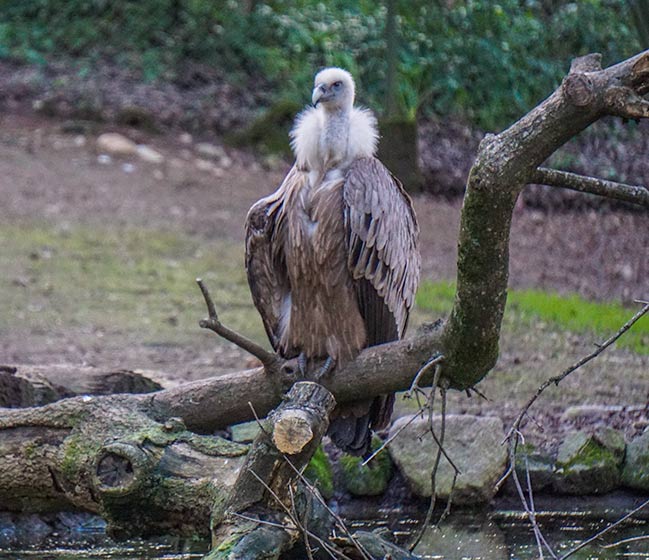 Time sure does pass quickly when you are absorbed in the sights and sounds of nature.
These baby Iberian wild boars were captivating to watch. One was the larger brother and took it upon himself to push his little brother around when Mum wasn't watching.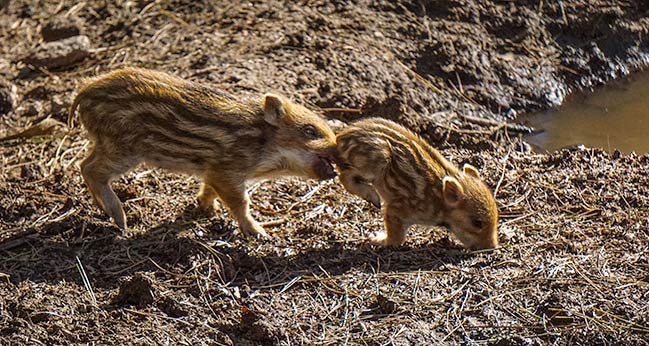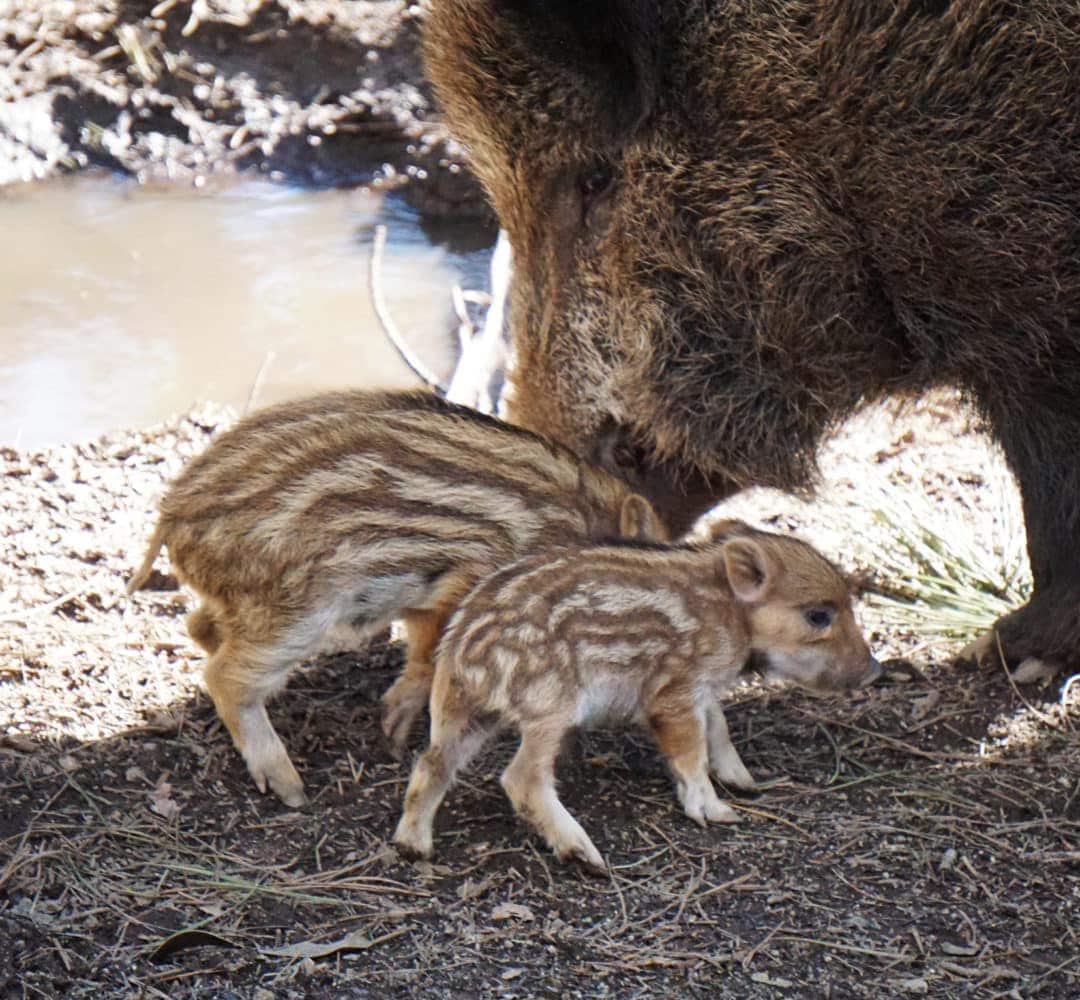 The wild mountain goats blend so well into the background that you really have to look hard to find them when they were still. It was amazing how they kept their balance on the narrow ledges as they headbutted each other and danced about the rocks.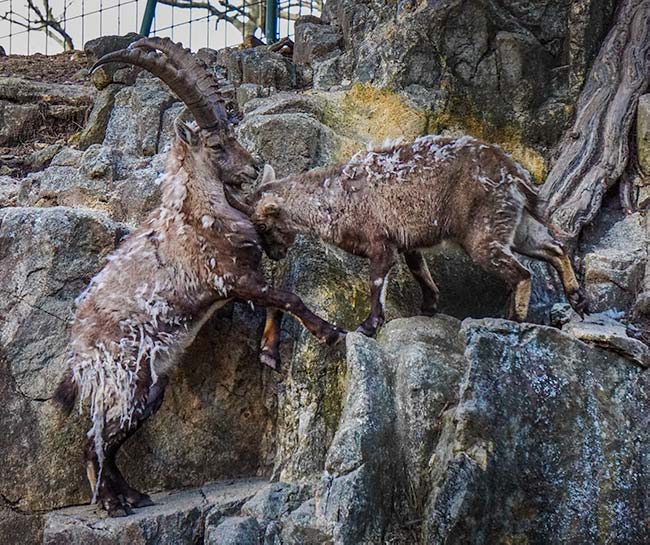 Much of the area was originally farmland and in the park, you can find replicas of old farm buildings displaying life as it was originally – along with the farm animals. It's great for the kids to get a taste of a past life. 
The park has enclosed homes for the birds which are where we came across these bright crimsons coloured flamingos. Hard to miss really!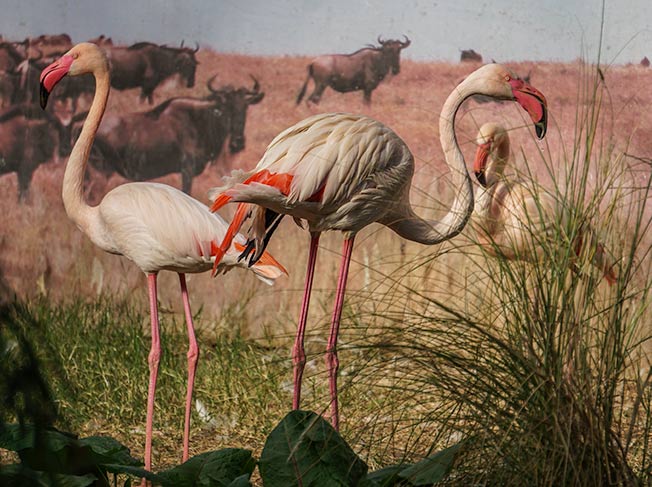 The landscape was showing the first signs of spring, with fresh green buds and emerging blooms.
New life springing into action.
The park hosts hundreds of species of wild plants which make for an interesting and pleasant environment to wander through.
If you're looking for something to eat, the park also has a restaurant on-site and super-helpful staff if you need directions or assistance in getting back to Porto.

PUBLIC BUS TO PARQUE BIOLOGICO DE GAIA FROM PORTO 
If in Porto, make your way to the bus terminal, Crestuma at Parque das Camélias (next to Praça da Batalha). Ask the driver to drop you at the Biological Park. It takes about a 20 to 30-minute ride and gives you a chance to take in the local scenery. Here is the bus schedule posted in the Parque Biológico de Gaia reception area.
OPENING TIMES AND ENTRY FEE FOR PARQUE BIOLOGICO DE GAIA
Opening Times
 April to October – 10.00 am to 6.00 pm (weekdays), 10.00 am to 7.00 pm (weekend)
 November to March – 10.00 am to 5.00 pm
One Day Entry Fees: 3 Euro (free if staying in motorhome parking)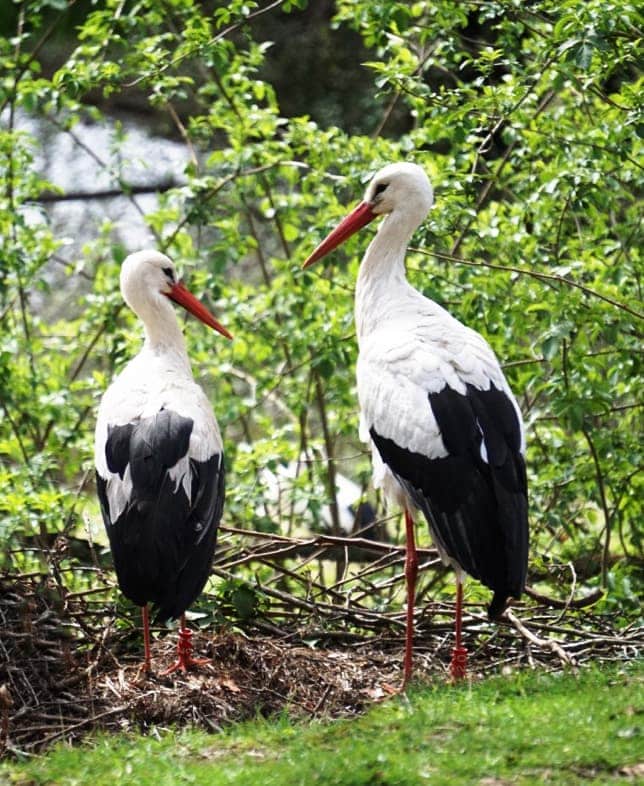 MOTORHOME PARKING AT GAIA BIOLOGICAL PARK
On our travels through Europe in the campervan, we always tried to park the van outside of the cities, as driving a 7.5-metre motorhome in the city centres is not something we would even begin to call fun! 
The motorhome site we chose on our campervanning Portugal trip was actually on the grounds of the Parque Biologico de Gaia, so perfect for a visit to this park.
In addition, it was on a bus route directly into Porto so we could sightsee keeping things fuss-free.
Parque Biologica de Gaia … That's a Wrap
 It was a delight to get so close to many of the animals at the Gaia Biological Park. It was well maintained with the animals seemingly well looked after. 
If you want some peaceful time to just wander, if you love animals and nature or want somewhere the kids will find interesting then a visit to Parque Biologico de Gaia would be an excellent choice. 
Our trip to Porto the next day was so much more enjoyable after our little rejuvenation session in nature.
Have you visited the Parque Biologico de Gaia or are you planning a trip?  Feel free to ask us any questions that you may have. 
You can also follow us on Instagram and Facebook, for extra content and photos.
READ MORE: Animal Encounters Around the World
This post may contain affiliate links. This means that we may earn a small commission from purchases you make through our links, at no extra cost to you. Thank you for supporting us. For more info, read our Disclosure Policy.
Pin and Save for Later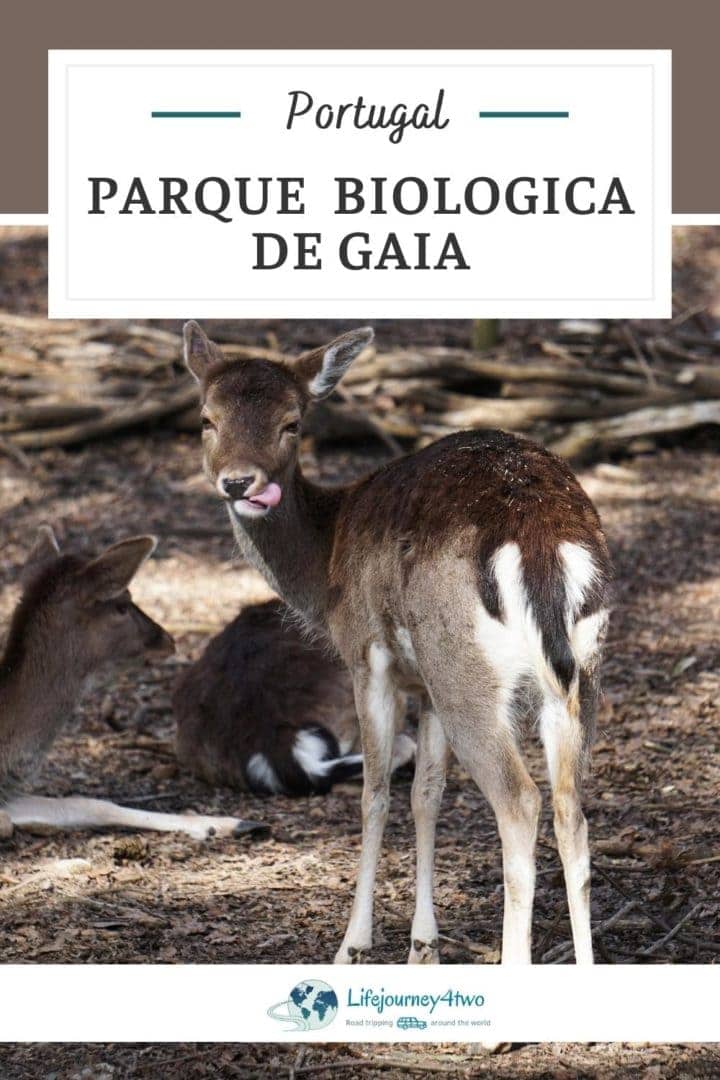 YOU MAY ALSO ENJOY READING
These Portugal Articles:
PLANNING YOUR TRAVELS?
These are some of the travel resources we use when planning our trip and can recommend:
For a more thorough list visit our Travel Resources page here.