[This Kjerabolten Post was featured as a Lonely Planet Top Post ]
KJERAGBOLTEN HIKE: CONQUERING THIS INCREDIBLE MOUNTAIN
Kjeragbolten has to be one of the best hikes in Norway. It is a challenging hike, known as the Kjerag Hike, which takes you 1000 metres above the sparkling, turquoise Lysefjord below.
A lone boulder lays wedged between two rockfaces just waiting to be conquered by adventure seekers. That boulder is Kjeragbolten, otherwise known as Kjerag Boulder or Kjerag Bolt.
Lysefjord is a landscape lover's dream. It has been one of Norway's certified sustainable tourist destinations since 2018.
Kjerag hike, along with the Preikestolen hike further along the fjord, has been certified as a Norwegian Scenic Hike by the Norwegian Environmental Agency. These hiking trails attract many visitors and have developed plans to ensure sustainable Norwegian tourism.
HIKING KJERAGBOLTEN VIDEO
KJERAGBOLTEN: THE LOGISTICS OF THE KJERAG HIKE
DIFFICULTY OF HIKE:
The Kjeragbolten hike is rated challenging/ Demanding. It is rated red by Norway's Hiking Scale.
Kjerag Hiking Time
The Kjerag Hike round trip takes about 5-6 hours
KJERAGBOLTEN HEIGHT:
1000m asl.
KJERAGBOLTEN SEASON:
Kjeragbolten is only accessible in summer, from June to September.
BEST TIME OF DAY FOR KJERAG HIKE:
In order to avoid the crowds, set off early. We left at 7 am and there were only a handful of hikers at the top. You also avoid hiking in the heat of the day.
FURTHER INFORMATION ON KJERAG HIKE LOGISTICS:
The Kjeragbolten Tourist information on Facebook provides up-to-date information about the hike and conditions on Kjerag. You can also check the latest weather at yr.no
View down to Lysebotn Fjord on the Kjeragbolten Hike
KJERAGBOLTEN MAP – WHERE IS KJERAGBOLTEN?
Kjeragbolten is in Ryfylke, Rogaland in Western Norway. The closest city is Stavanger, about 2.5 hours away and Kjeragbolten is a perfect stop if you are on a road trip from Stavanger.
READ MORE: 28 Best Things to do in Stavanger, Norway
The Blue line on the map is the route from Stavanger to the Kjeragbolten Hike start (the car park) and the red line is the Kjerag Hike.
GETTING TO KJERAGBOLTEN
The drive from Stavanger takes about 2.5 hours without using any ferries. (see the blue route on Kjerabolten Map).
An express bus travels from Stavanger to Kjeragbolten – Find out more here.
KJERAG PARKING
Kjerag Parking at the Oygardsstolen carpark costs 200 N0K.
Kjeragbolten Guided Tours
You may also want to consider a guided tour.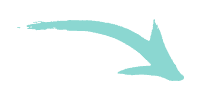 WHAT TO TAKE ON THE KJERAGBOLTEN HIKE
Hiking boots, warm clothing, food, water, sunscreen.
Watch this short video by Fjord Norway on Safety tips for your summer hike to Kjeragbolten.
WHERE TO EAT AT KJERAG
Kjerag Restaurant (Øygardstøl) – The Eagles Nest
You'll find the restaurant just near the Kjeragbolten car park.
ACCOMMODATION NEAR KJERAGBOLTEN
THE KJERAGBOLTEN EXPERIENCE
FACING THE Kjeragbolten FEAR
Over the years, I have steadily embraced my fear and apprehension of heights, challenging myself and reasoning out the irrational. I have also chastised myself, gotten angry with myself and felt woefully pathetic.
So, you can imagine I was more than curious to see how I would handle stepping out onto this boulder. A boulder wedged between a mountain crevasse, 1,084 metres above a Norwegian Fjord. Otherwise known as Kjeragbolten, the daredevil's rock.
Trail markers show the way to Kjeragbolten
CHOOSING TO HIKE KJERAGBOLTEN
Lars, my partner, had been busy trawling the internet for places to visit since we had arrived In Norway. He was working work while we were there for three months, which meant twelve weekends of sightseeing.
One evening, he casually mentioned a couple of hikes that were 'must dos' when in Norway. Kjeragbolten and Priekestolen. Fortunately, they were only about a five-hour drive from Skudeneshavn, our home for the Summer.
Lars' enthusiasm was palpable as he recounted the plan for the upcoming weekend. He had sourced a tent and mapped the route.
The enticing descriptions of the hikes had me move closer to take a peek at the laptop. It was then I saw the photographs. …and it was then that I first laid eyes on Kjeragbolten.
KJERAGBOLTEN CAMPING WEEKEND
Uncharacteristically, it wasn't until we had been driving for about three hours that I asked about the specifics of our camping trip. The mind can do clever things and I had done an excellent job of not thinking about that boulder, the Kjeragbolten boulder.
It certainly bothered me. Had I not flicked through copious Instagram photographs showing the fearless and the brave standing upon this natural wonder?
Did I want to add my photograph to show I'd been there?
How would I feel if I couldn't do it?
Did I even want to do it?
If I decided I didn't want to, was that just the fear speaking for me, convincingly arguing in its favour?
I decided to push these questions to the back of my mind for a little while longer.
Overnighting in a tent close by Kjeragbolten
SCENERY ON ROUTE TO KJERAGBOLTEN
The scenery on the route to Kjeragbolten was captivating. During the drive, we passed countless miniature islands safely encased within glistening, deep blue expanses of water.
In one small village, the houses on either side of the valley road were reminiscent of fairy-tale homes. Their grass roofs blended seamlessly with the lush, green backdrop of shrubs and trees on the valley hillside. A perfect distraction.
The scenery on the route to Kjeragbolten
Norway's fairytale scenery on route
CAMPING NEAR KJERAGBOLTEN
Eventually, we chose a camping spot by a small shimmering lake fringed with craggy rocks. It was ten o'clock at night, but the sun still welcomed us into this tranquil haven.
The only sound that touched the stillness was the jingle of a sheep's bell that wandered around us with her two skittish but inquisitive lambs.
We chose a scenic spot near Kjeragbolten to camp, in between mountain peaks
Befriending the locals near Kjeragbolten
KJERAGBOLTEN HIKE – THE CLIMB BEGINS
The morning came all too soon. We drove the remaining twenty minutes to Oygardsstolen, the start of the Kjerag hike.
At 1,084 metres, Kjeragbolten is the highest peak along the Lysefjord. At its top, sits the famous Kjerag Rock, a boulder wedged between two mountain faces, a legacy of the last Ice Age, some 10,000 years ago. It's about the size of a large estate car, with a rounded rear end, positioned nose down.
The five-kilometre hike to the top involves three really steep inclines and two steep declines, with an elevation change of around 600 metres. Not only is it popular with hikers but also thrill seekers and base jumpers.
The good news? I wasn't about to base jump, I just had to make it to the top. Positive thoughts kept the fermenting fears firmly out of the way … for now.
Information board at the start of Kjeragbolten Hike
Kjeragbolten began its assault on our muscles early in the climb. Chains slung between poles on the sheer parts of the rock guided our way. The magnificent views over the Lysefjord and the tiny village of Lysebotn way down below were rewarding enough as we reached each peak.
We climbed over craggy rocks and hiked through lush green valleys. Although at the end of June, snow patches were still strewn across the undulating landscape, stubbornly refusing to submit to the warming summer sun.
The early part of the Kjeragbolten hike, with the main carpark at Øygardstøl far below
Stunning scenery on the Kjeragbolten hike
ALMOST AT KJERAGBOLTEN
The last two kilometres required less physical focus as the terrain evened out. Periodically, I practised stepping on rocks. I was showing my mind that I could easily balance on something much smaller than the actual Kjeragbolten. My mind simply watched with restrained interest.
A wooden sign informed us we had 100 metres until we reached the infamous boulder. In front of us, water was cascading down a tall rock face with a beautiful, vivid rainbow arched across it.
My eyes followed along the edge…
…and there it was. Kjeragbolten, waiting at the end of a slim, snow-covered passageway, instantly recognisable, daring me to take in its wonder.
Mini waterfalls just add to that magical feel of Kjerag
Striding towards my arch nemesis – Kjeragbolten
KJERAGBOLTEN IN ALL ITS GLORY
Eager for this challenge, Lars was already heading to the rock, ready to step out for the first obligatory photo. He held the Australian flag aloft and I captured the moment, focusing on taking a good photo.
I still had no idea what I would do when I approached that boulder myself.
Kjeragbolten taking pride in place
Lars conquered Kjeragbolten easily
The surface of Kjeragbolten is curved making the landing area pretty small
I don't remember making the decision but there I was, already on the narrow ledge stepping out onto the boulder.
'This is actually ok'.
I remember that fleeting thought as my left foot touched down on Kjeragbolten itself.
I'd done it.
I was standing on Kjeragbolten!
…. and then it happened.
A tiny ripple at first. Barely enough to register, but within moments it had pervaded every atom of my being. I froze.
'Breathe…Focus… '
My heart pounded as fear reverberated through my muscles. Although still firmly fixed to the spot, my movement slowly came back, and I tentatively lifted my arm to wave the Aussie flag.
I could hear Lars asking me to shout something for the video he was recording. I could barely smile. No words would come.
THE AFTERMATH OF KJERAG
Finally, as the severe grip of fear loosened its hold, I found myself back on solid ground. Relief flooded through me. My legs shook, and my stomach churned.
This is part of the story where I wish I could tell you that there were whoops of joy, celebratory jumps and enthusiastic high-fives from stepping onto that iconic Kjerag boulder. I wish the words elation, euphoria and triumphant were the descriptions I was using for my emotion at that moment.
But no, there was none of that. As I stood there looking out across the vast serene beauty of the fjord, I inhaled its calmness, settling myself.
Heart pounding and relieved to step off Kjeragbolten Boulder
The calming vista from Kjeragbolten
KJERAGBOLTEN CONQUERED
The view around me was the kind that embeds itself and awakens your soul with the wonder of nature. Moreover, the journey to Kjeragbolten itself was laden with views that could grace any picture postcard with pride. Indeed, the beauty of it all was undeniable and my soul felt enriched and grateful.
I had done it, yes … but now I knew at what point it was way too uncomfortable. But I had faced my fear and pushed myself to my limit.
I exist as I am, that is enough

— Walt Whitman
As if this hike wasn't enough for one day, we decided to head to Preikestolen, otherwise known as Pulpit Rock. The two hikes in one day? Mission Impossible?
FIND OUT IN: Trek to the Iconic Pulpit Rock.
Looking down on Kjeragbolten from above
Kjeragbolten Hike … That's a Wrap
We'd love to hear your own stories of facing fears while travelling.
Have you hiked Kjerag? Did you stand on Kjeragbolten?
Please don't hesitate to ask us anything you'd like to know about the Kjerag hike.
Pin and Save for Later
YOU MAY ALSO ENJOY READING: