I lived in the UK until I ventured to Australia in my late 20s. More recently, Lars and I spent over a year in Scotland, road-tripping to its many nooks and crannies.
We've also experienced the practicality of house-sitting across the UK, making our journey more affordable amidst a plethora of inviting homes.
💡UK Travel Tip: Considering a UK road trip? House sitting can be a unique and cost-effective way to immerse yourself in the local culture. Use our TrustedHousesitter's link here and discount code LIFEJOURNEY25 at checkout for 25% off.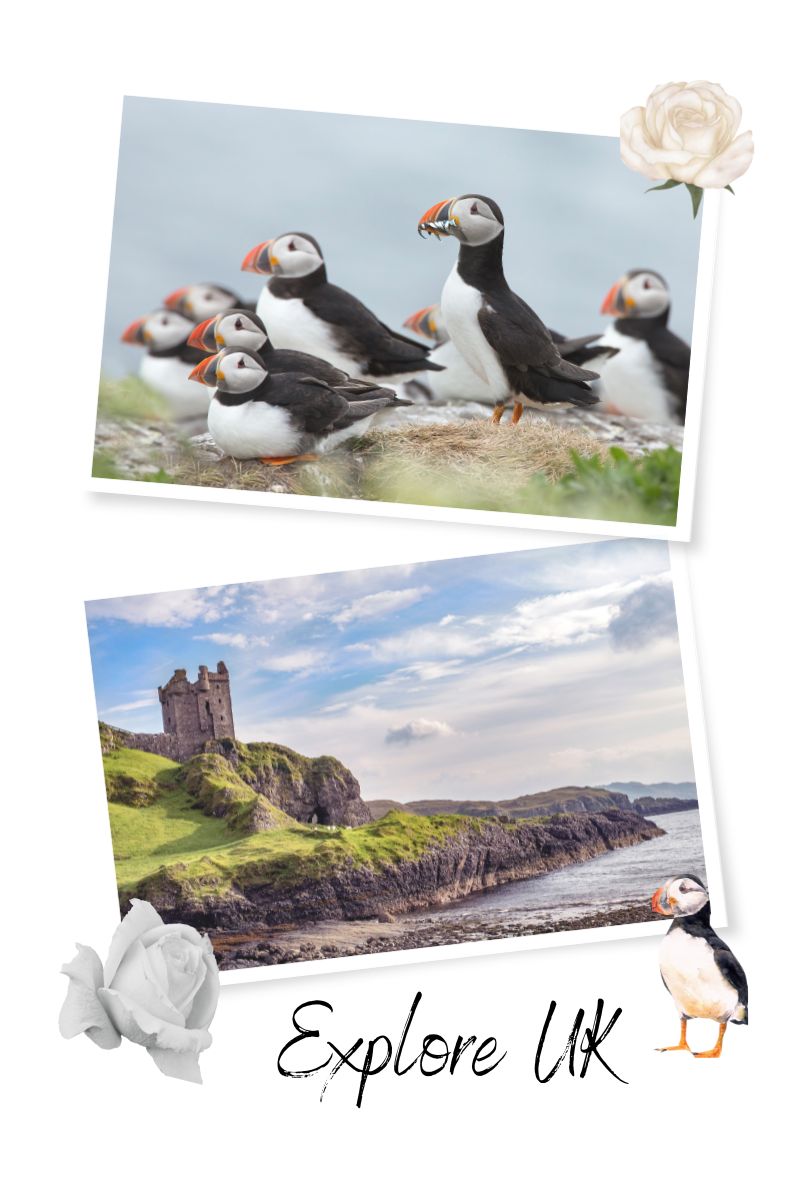 Our explorations, ranging from Dunnottar Castle's ruins to the Scottish Highlands' wild expanses, have inspired the guides you'll discover here on Lifejourney4two.
Our love for the UK doesn't just include Scotland – we've explored the quintessential English Cotswolds, the serene waters of the Lake District, and the picturesque scenery of southwest England, where I was born.
Stay tuned for future UK adventures, and feel free to reach out with any questions about your own trip planning.
Explore Wales
Explore Scotland
Jump ahead to these regions or browse below:
➡️ Explore the Scottish Highlands
➡️ Edinburgh
➡️ Explore Orkney & Outer Hebrides
Scotland's Castles
▪️ Explore the Best Castles in Scotland – Self-guided Tours and Guided Tours
▪️ 15 of the Best Aberdeenshire Castles to Visit
▪️ Stonehaven to the Dramatic Ruins of Dunnottar Castle
▪️ Explore the historic Drum Castle and its Extensive Grounds.
Aberdeenshire
We lived in Aberdeenshire for over a year, so we were able to explore all its nooks and crannies.
Things to do in Aberdeenshire
▪️33 Top Things to Do in Aberdeenshire, Scotland
▪️Inverness to Aberdeen Road trip
▪️Things to do in Stonehaven, Fishing Village, Scotland
▪️Rattray Head Lighthouse and Photographic Opportunities
▪️Brig O' Balgownie — Aberdeen's Photogenic Gem
▪️ What is Cullen Skink and the Quest to Find it
Aberdeenshire Wildlife
▪️ Grey seal colony at Newburgh Beach
▪️ Discover the Troup Head Gannets
Explore the Scottish Highlands
▪️ Day Trips and Road trips from Inverness
▪️ Visiting the Fairy Bridge of Glen Creran and Photography Guide
▪️ Dunrobin Castle Falconry – Feathers and Flair
▪️ An Outlander Fan's Visit to Culloden Battlefield, Scotland
Edinburgh
▪️ Walking in Edinburgh – Your Essential Self-Guided Tour
▪️ Walking Arthur Seat in the Heart of Edinburgh
▪️ Duddingston Village — Edinburgh's Secret Delight
▪️ Dean Village — A Delightful Detour
Explore Orkney & Outer Hebrides
▪️ Take an Outer Hebrides Road Trip
▪️ Everything to Know About Visiting Orkney
▪️ Orkney Magic – Beautiful Binscarth Bluebells