Looking for motorhome tips for beginners? Then you've arrived at the right place.
Having travelled as a couple, throughout Europe in a motorhome, full-time for over a year, and then overlanding Africa in a bush camper, we know a thing or two about motorhoming and campervanning.
Embarking on your first motorhome journey can stir a mix of excitement and nerves, especially when you're new to the realm of motorhome travel.
Whether you're a complete newbie, pondering over motorhome tips, or seeking a comprehensive motorhome guide for beginners, this article is designed to ease any initial trepidation.
Overview of the Best Motorhome Tips (Updated for 2024)
Embarking on Your First Motorhome Adventure? Buckle Up!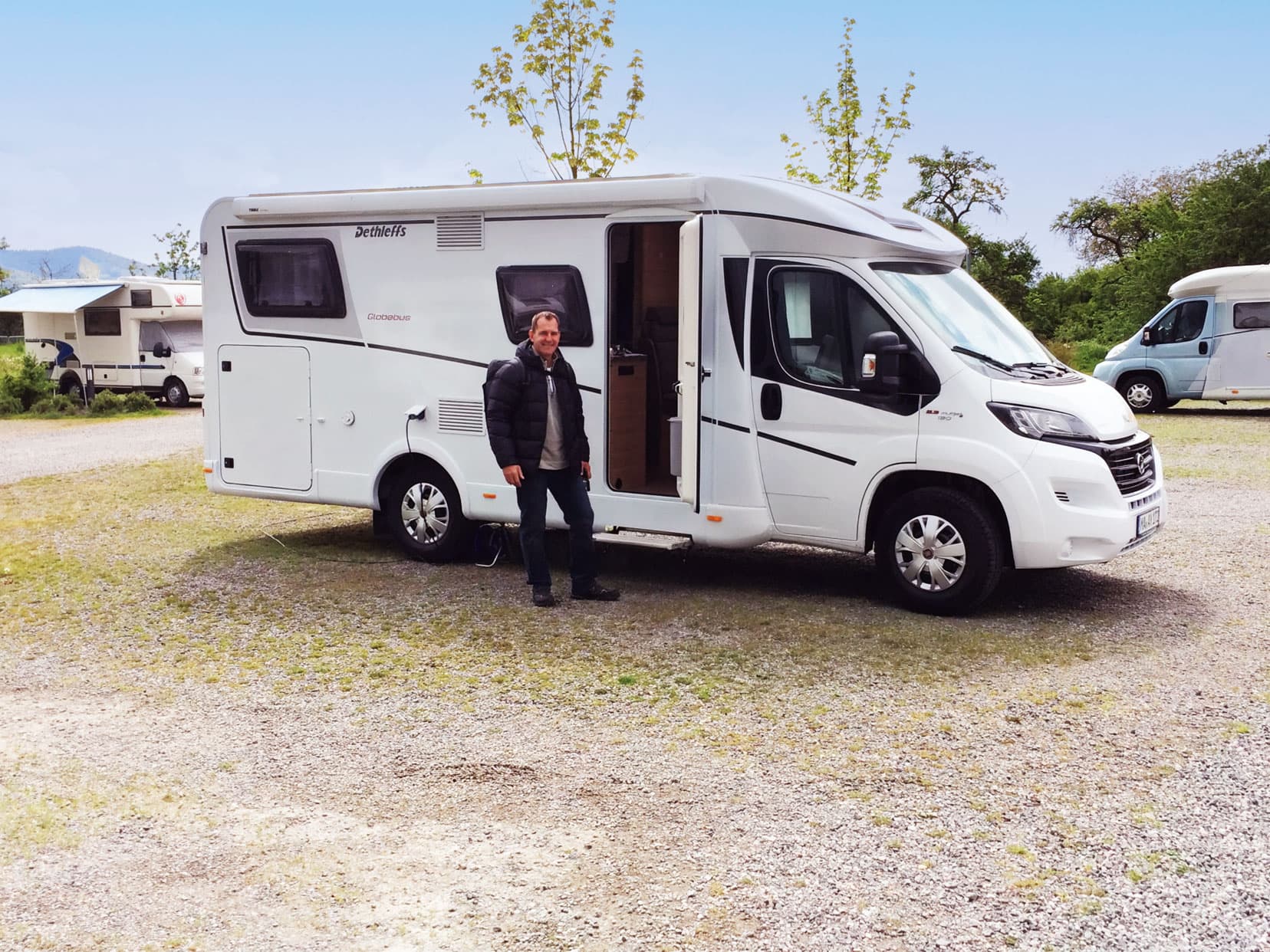 We've got plenty of motorhome tips and tricks to make sure you get off to the best start possible. Remember, every expert was once a beginner, and that includes us.
Jet-lagged Aussies Meet the Autobahn
Our own motorhome story began in Germany, with a heady cocktail of jet lag arriving from Australia and giddy excitement. Our motorhome induction was akin to speed dating – quick, confusing, and leaving us wanting more information.
Then, we made our first 'short' trip to the shops – which unexpectedly turned into a high-speed autobahn adventure, a mix of tears, laughter, and utter bewilderment.
I say laughter … but that didn't come for a few weeks later!
Our Motorhome Journey: Learning the Ropes
Our journey was packed with lessons learned the hard way, making us the seasoned motorhome veterans we are today. From navigating narrow European streets to mastering the art of motorhome living, we've compiled a treasure trove of tips and tricks to help you embark on your journey.
As you read on, discover essential motorhome tips and advice specially crafted for motorhome beginners like you.
Our mission? To transform your first motorhome trip from a series of guesswork to a tapestry of unforgettable experiences.
So instead of this: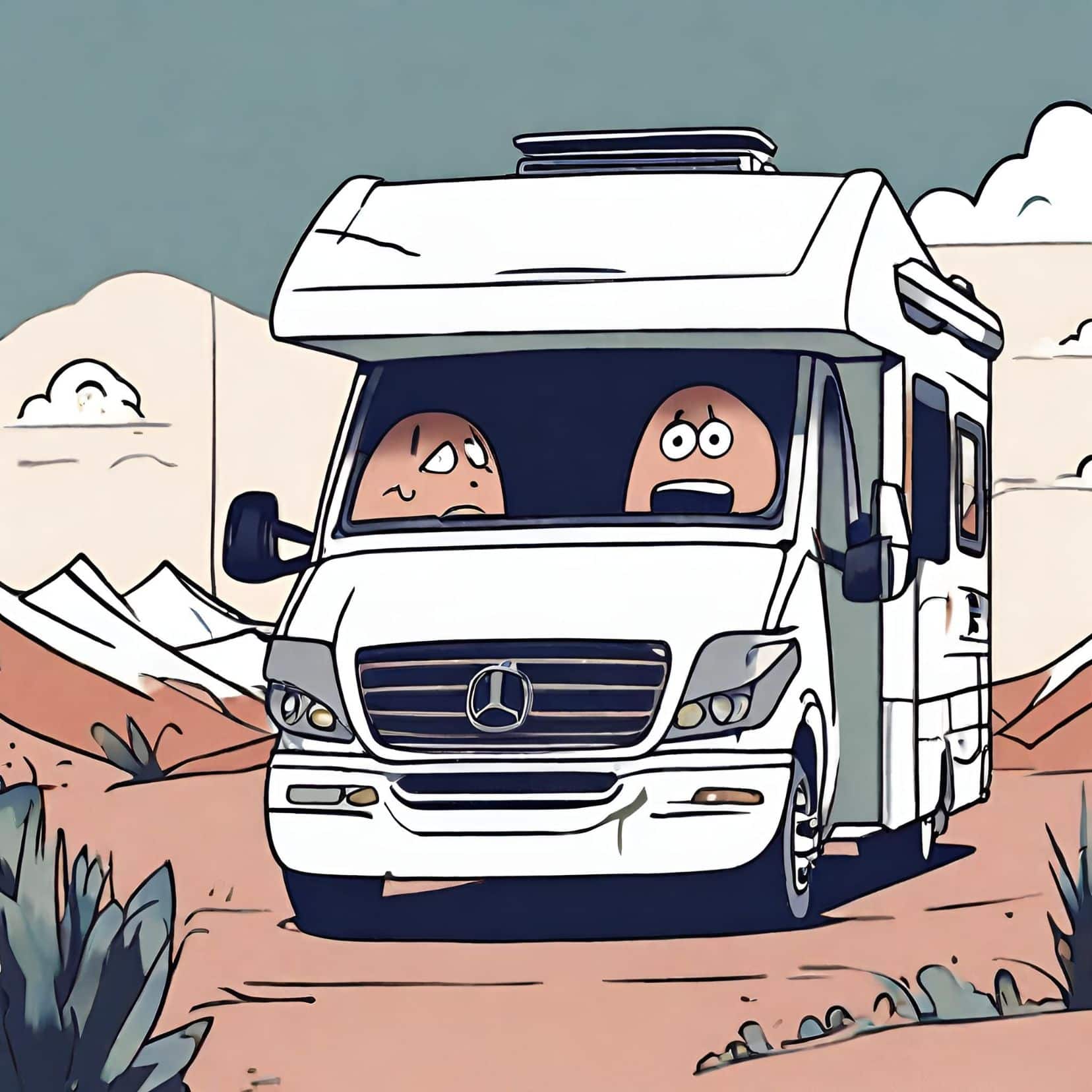 Your motorhome trip will be like this: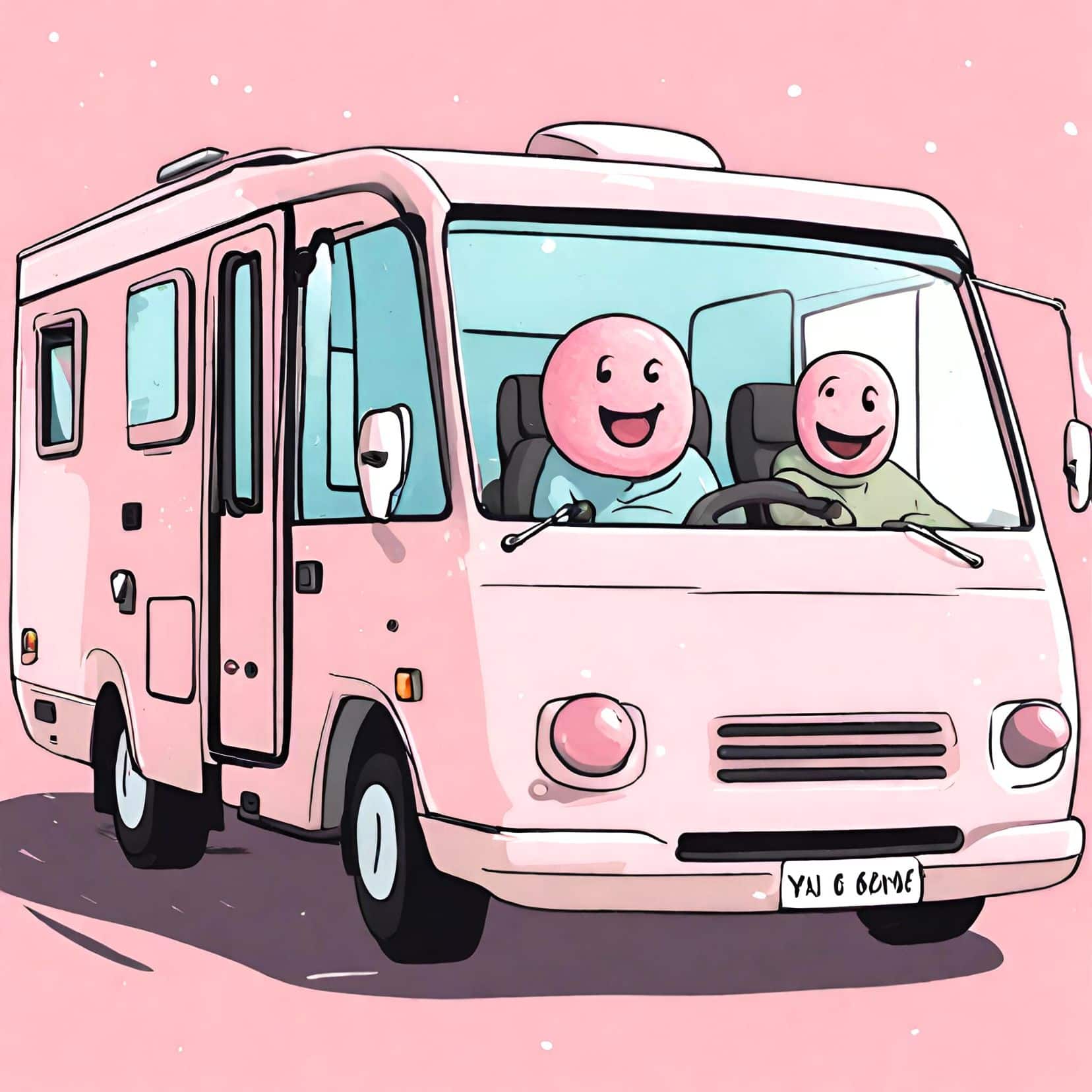 So, let's jump in and explore the ins and outs of motorhoming, ensuring your adventure is nothing short of epic.
Motorhome Top Tips For Beginners
For those new to motorhomes, navigating the myriad of options and best practices can be daunting. Here are our top first time motorhome tips to guide you through this exciting journey.
1. Choosing the Best Motorhome for Your Adventure
Whether you're renting or buying, selecting the right motorhome is key to a successful journey.
Here are some pointers to guide you:
Size and Layout
Think about your space needs. How many people are travelling? Do you need extra room for comfort or equipment?
Type of Motorhome
Understand the different types – Class A, B, and C. Each has its pros and cons depending on your travel style and destination.
Budget Considerations
For renters, compare rental costs versus amenities provided. For buyers, balance purchase costs with long-term maintenance.
Overall, I would say a Campervan or Type/Class B motorhome is the best motorhome for beginners.
🤿 For a deeper dive into our experience renting a motorhome and more on different motorhome types, have a look at our comprehensive guide on Campervanning in Europe.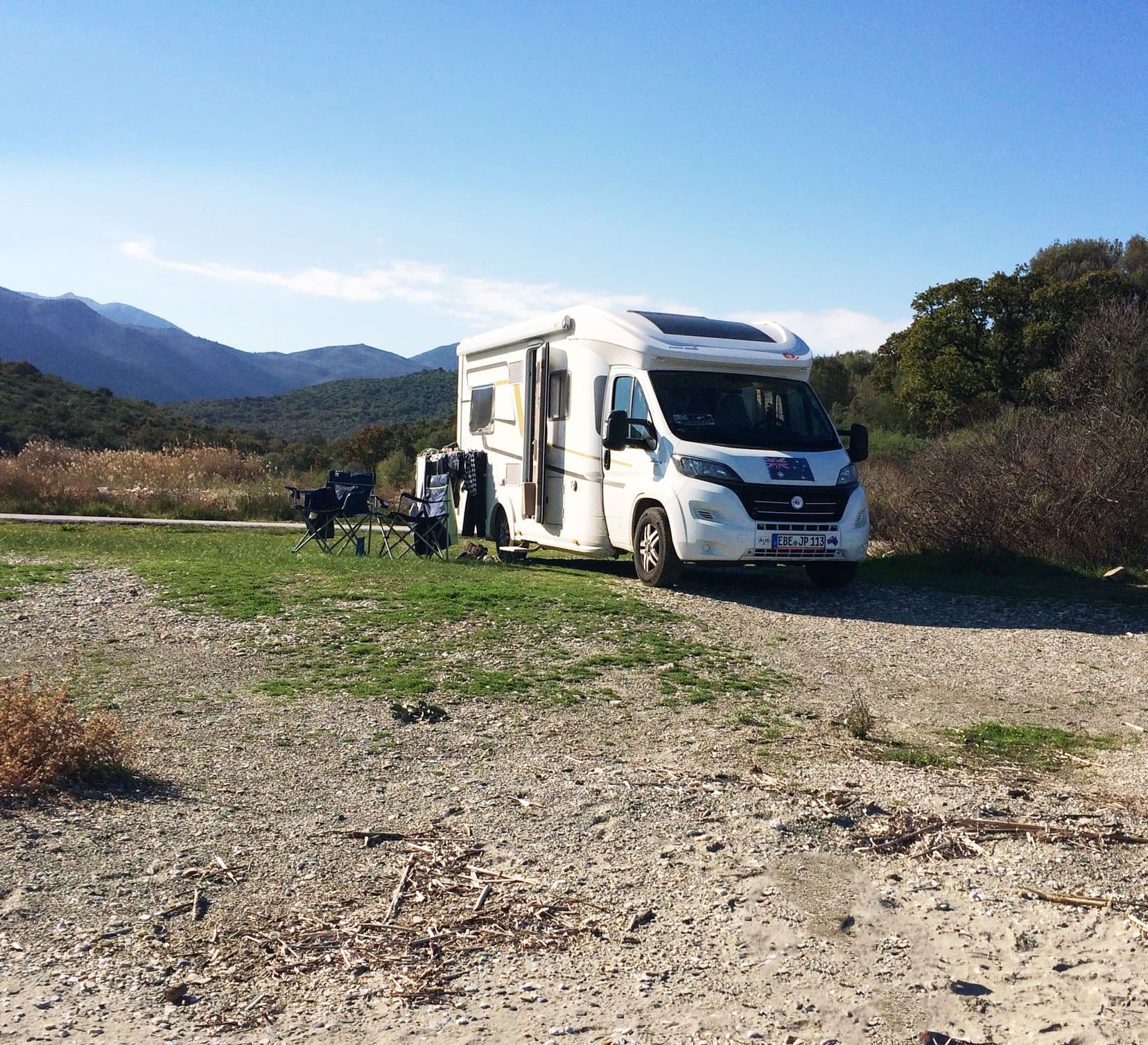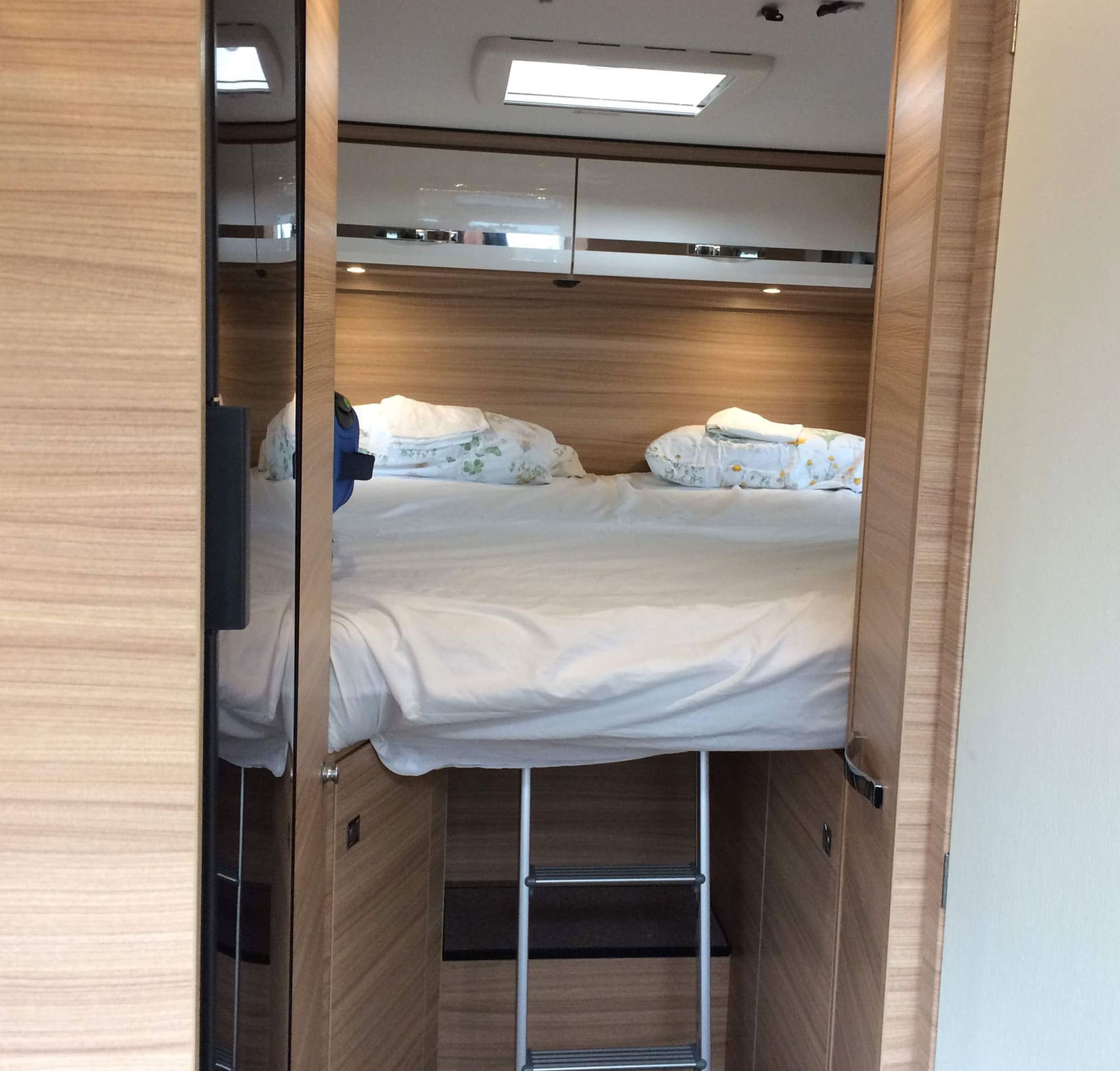 With the perfect motorhome chosen, let's delve into the motorhome advice that's really going to make life on the road so much easier for you.
2. Useful Motorhome Apps
In the digital age, technology is a traveller's best friend. The right apps can transform your motorhome adventure, making navigation, site selection, and even finding local attractions a breeze.
Below, we've gathered together a list of essential apps that we've personally tested and found invaluable during our motorhome travels. From offline maps to comprehensive campsite finders, these apps are your digital companions on the road
1. Campercontact App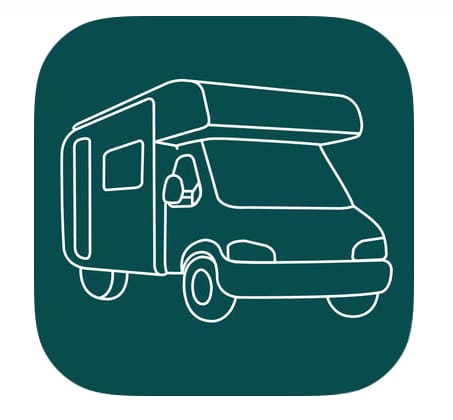 The Campercontact App offers both free and pro-versions to find camper spots throughout Europe. We found the pro subscription, at just €9.99 for the year, to be invaluable.
The customer reviews and ratings are a particularly useful section that helped us in the decision-making process when choosing a site.
It was money well spent for us and made the experience of finding overnight spots so much easier. A bonus is that you can find free campsites to park at, and some of these have power and other facilities, meaning you don't have to get your wallet out again.
2. Maps.Me App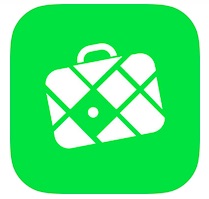 Maps.Me is a free app with offline navigation. We used Maps.Me to plan our journey and log points of interest. It's simple to download and works offline, which is a lifesaver when you're in areas with spotty internet.
Once the app is downloaded, you then need to download the area and/or country of the maps you intend to use. This is done within the software settings. You can download as many areas or countries as you want, with the only limitation being the available memory on your device. It's all free!
We generally used the GPS Navigator and MAPS.ME in tandem so we could check one against the other. Sometimes, the GPS system has an off day or takes you around in circles, so it's always good to have an offline backup!
3. Park4Night App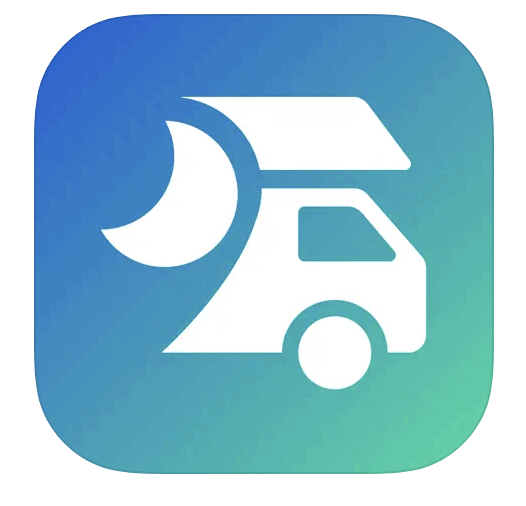 Discover sites across Europe with both free and paid versions of Park4Night. The cost is €9.99 for the year.
This app is used by lots of Motorhomers travelling through Europe.
4. WikiCamps Australia App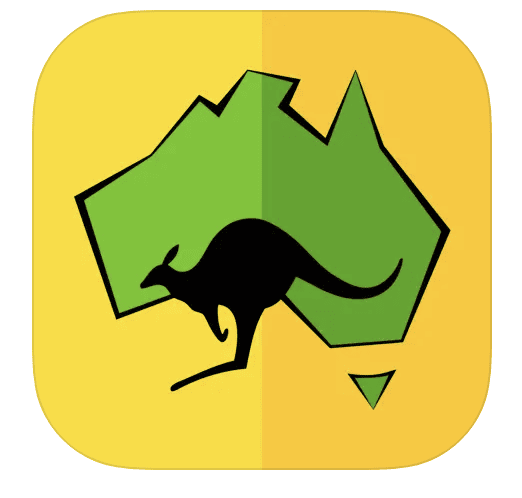 3. Follow the Campervan and Motorhome Etiquette: The Unwritten Rules of the Road
Travelling in a campervan or motorhome is an incredible experience, but it comes with its own set of unwritten rules. Understanding and following these etiquettes ensures a smooth and enjoyable journey for everyone.
Here's what you should know:
Respect Parking Norms
🅿️ Always park in designated areas. Avoid taking up more space than necessary, and be mindful of blocking views or access for others.

You might think parking horizontally in an almost empty campsite for a better view wouldn't hurt, right? Well, let me tell you about the time in Germany when we did just that.

Despite being surrounded by nothing but pine trees and being the only camper within a 400-meter radius, we still had a very determined German groundsman insist we move and park 'correctly'. A gentle reminder that rules are rules, no matter how empty the campsite!


Noise Consideration
🗣️ Keep noise levels low, especially in the evenings. This includes music, television, and even loud conversations.


Waste Disposal
🗑️ Dispose of waste responsibly. Use designated disposal points for greywater and chemical toilets. Never leave trash behind.


Privacy Matters
🕵️‍♀️ Maintain a respectful distance from other campervans and motorhomes. Even in crowded spots, try to give your neighbours some space.


Speed Awareness
🚐💨 While driving, respect speed limits and be considerate of other road users. Remember, larger vehicles like campervans and motorhomes often need more time to manoeuvre.


Use of Amenities
🚻 When using shared facilities at campsites, be quick and considerate. Avoid hogging showers or washing areas, especially during busy times.


Generators and Equipment
⚙️ Use generators sparingly and during appropriate hours. Keep any external equipment within your allocated space to avoid encroaching on others.


Pet Etiquette
🐾 If travelling with pets, keep them under control. Clean up after them and ensure they don't disturb wildlife or other travellers.


Smoking
🚬 If you smoke, do so away from other campers and dispose of cigarette butts responsibly.


Leaving a Site
😄 When leaving a campsite or parking spot, aim to leave it cleaner than you found it. This simple act contributes to a pleasant environment for future visitors.


By adhering to these etiquettes, you help foster a respectful and friendly motorhoming community, making the journey enjoyable not just for yourself but for everyone around you.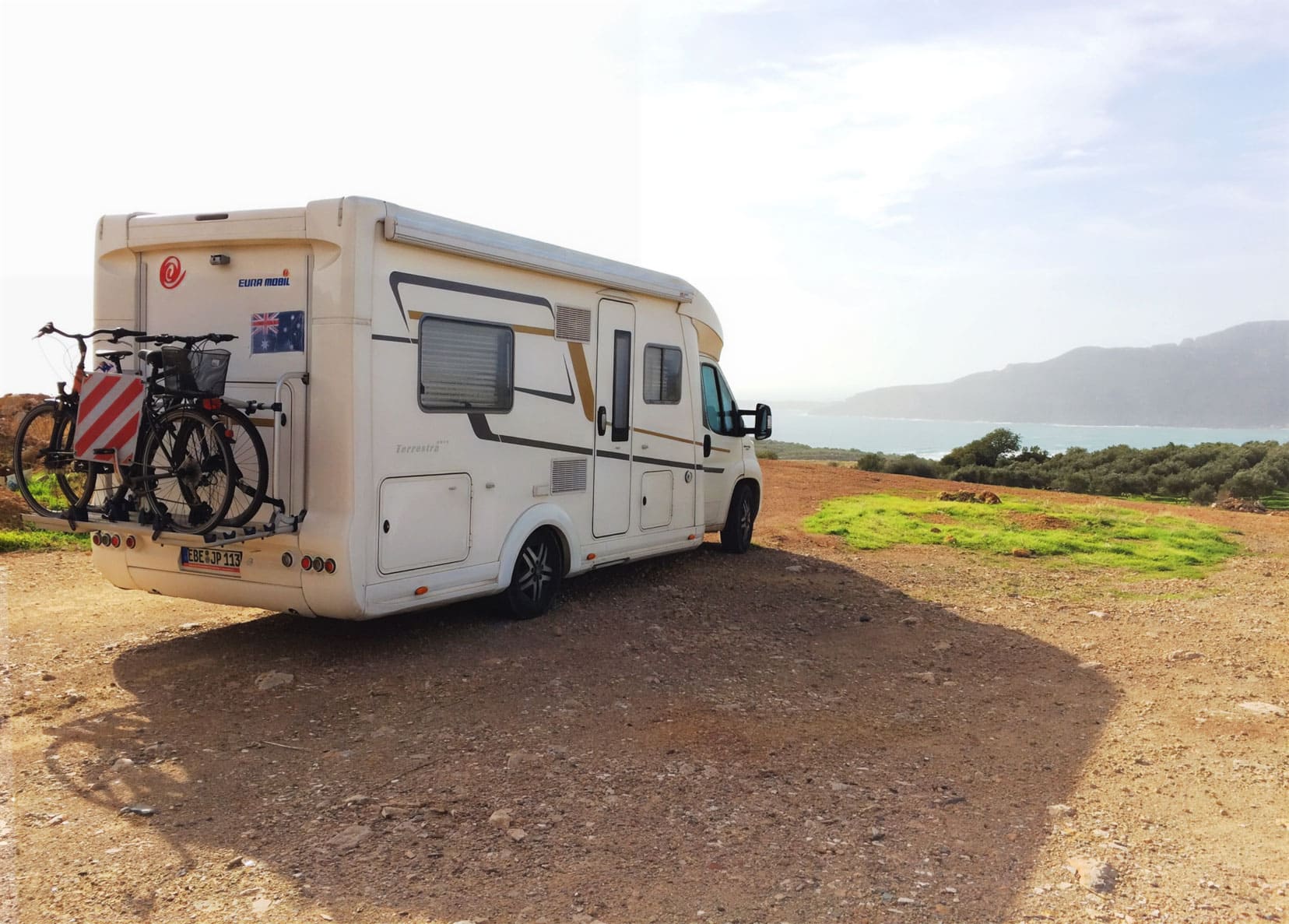 4. Use a GPS Navigator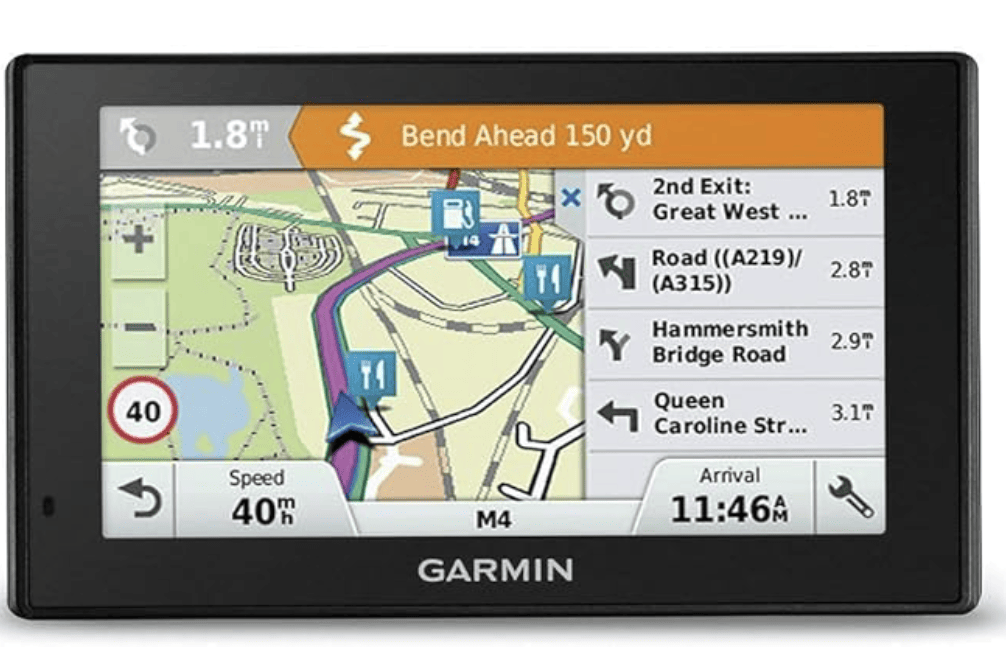 Navigating the Right Way: A reliable GPS Navigator is indispensable for motorhome travel. We bought both Tom Tom and Garmin over the years and are happy with both.
Remember to preload your device with maps of the countries you're visiting.
Stay Up-to-Date: Roads change, and you don't want to follow a path that leads you into a field! We've been caught out by that and ended up on what seemed like a goat path rather than a road. Regular updates are crucial.
Over the years, we've appreciated the ability to enter our motorhome's dimensions (and weight – not ours, thankfully!). It's saved us from a few tight squeezes and 'oops' moments.
What to Look For: Choose a GPS with:
Live traffic updates to avoid those pesky jams
Large screens because squinting isn't fun
Environmental zone alerts
Scenic route options for the leisurely journey
Michelin Green Guide for the travel buffs
💡 Top Tip: Set your Navigator to avoid toll roads. Not only does it save money, but you also get to explore the scenic backroads. It's a double win!
5. Driving on the Right Side of The Road?
When you're used to the left, adjusting to right-hand side driving in a motorhome can be like solving a puzzle – backwards and in the dark!
The Big Leap: Transitioning from a car to a hulking motorhome on the 'other' side of the road? That's no small feat.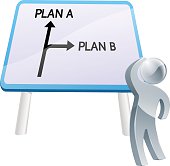 Plan A and B: Planning your route meticulously and having a Plan B isn't just about organization. It's crucial for safety, especially when you're adjusting to the 'wrong' side of the road and controls.
This pre-planning allows you to focus more on the road and less on decision-making, ensuring a safer drive and also making your motorhome trip less stressful.
Stay Vigilant: Your usual driving instincts aren't reliable on unfamiliar roads. We learned this the hard way! Keep your plans handy, and stay alert to ensure you're always on the correct side.
Remember, good planning is the backbone of a successful motorhome journey. It reduces stress, allowing you to enjoy the ride and focus on the beauty of your adventure!
6. Motorhome Manuals: Lost in Translation?
Navigating through motorhome manuals in a foreign language can feel like cracking a secret code!
Over our year's motorhoming trip, we had two different motorhomes, both hired from Germany. Unfortunately, we found that some of the equipment instruction manuals did not come in English. A bit of a hiccup, right?
Here's what we recommend:
Pre-Arrival Check: Before you collect your motorhome, ask the supplier about English manuals. If available, request them or get an e-book version. Preparation is key!
The Google Translate Adventure: If English manuals aren't available, Google Translate will be your quirky, sometimes confusing ally. Pay extra attention to diagrams and bring your best lateral thinking. It's part adventure, part puzzle-solving!
Remember, understanding your motorhome is crucial for a smooth journey. So, dive into those manuals – it's worth the effort!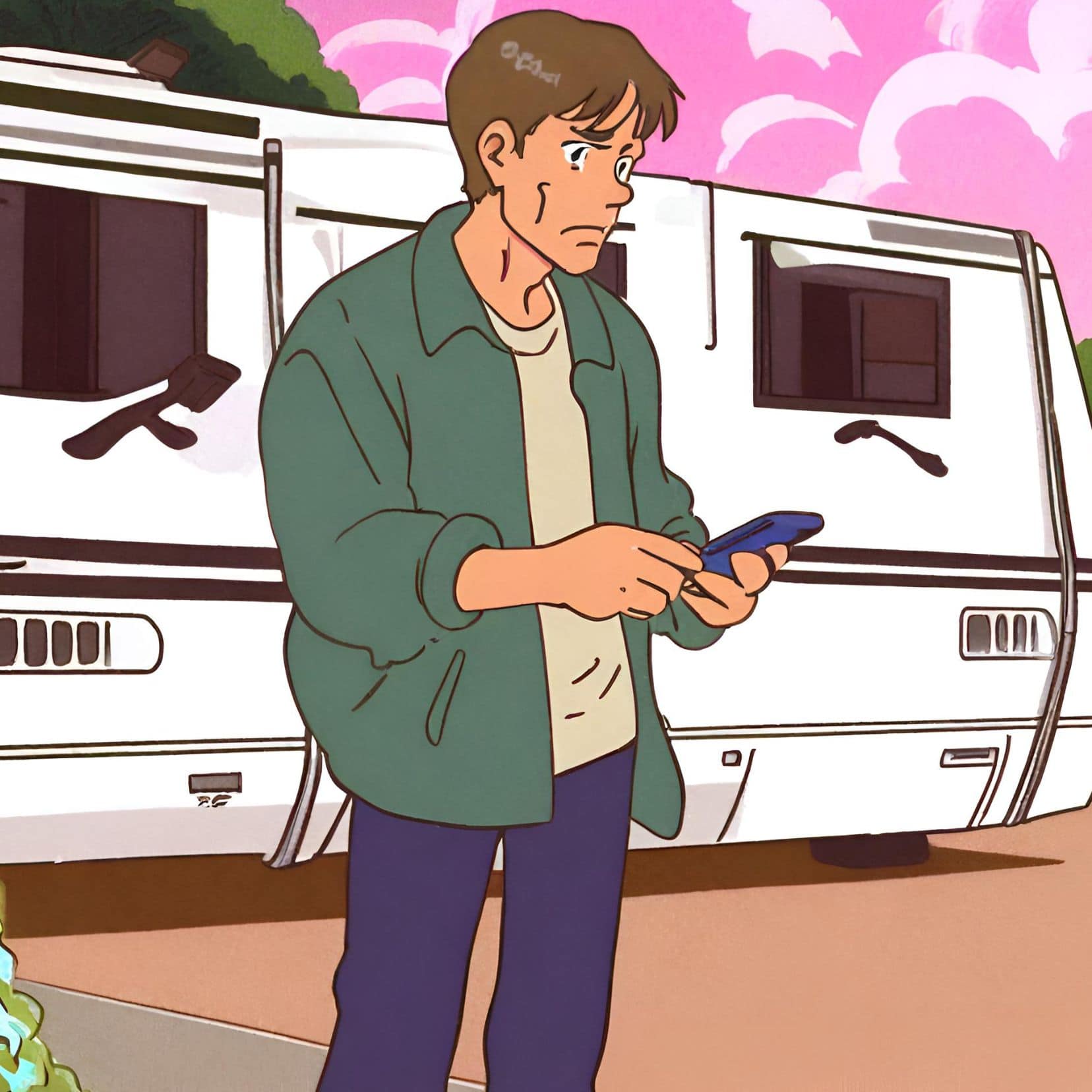 7. Be Prepared: Navigating Emergencies
Our Italian Dilemma
Emergencies on the road can be daunting, as we discovered firsthand in Italy. Once, our motorhome's mirror clashed with a van's, leaving the other driver's mirror in pieces.
His irate reaction, full of animated gestures and Italian expletives, added to the chaos. Scrambling to find our insurance details under pressure was a real challenge in the heat of the moment.
This incident taught us a crucial lesson: always keep essential documents in an easily accessible place. You never know when a simple mirror clash can turn into a roadside drama!
European Accident Statement Form: Always keep multiple copies with English translations. Download multi-language versions here.
Hire Vehicle Protocols: Know the emergency procedures for your hired motorhome, including incident reporting timeframes.
Essential Documents Organised: Keep your insurance and emergency contact details at hand.
To help you stay prepared, we've created a FREE 23-page Motorhome Travel Planner featuring sections for recording important information alongside destination and itinerary planners and journal pages.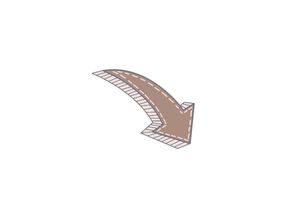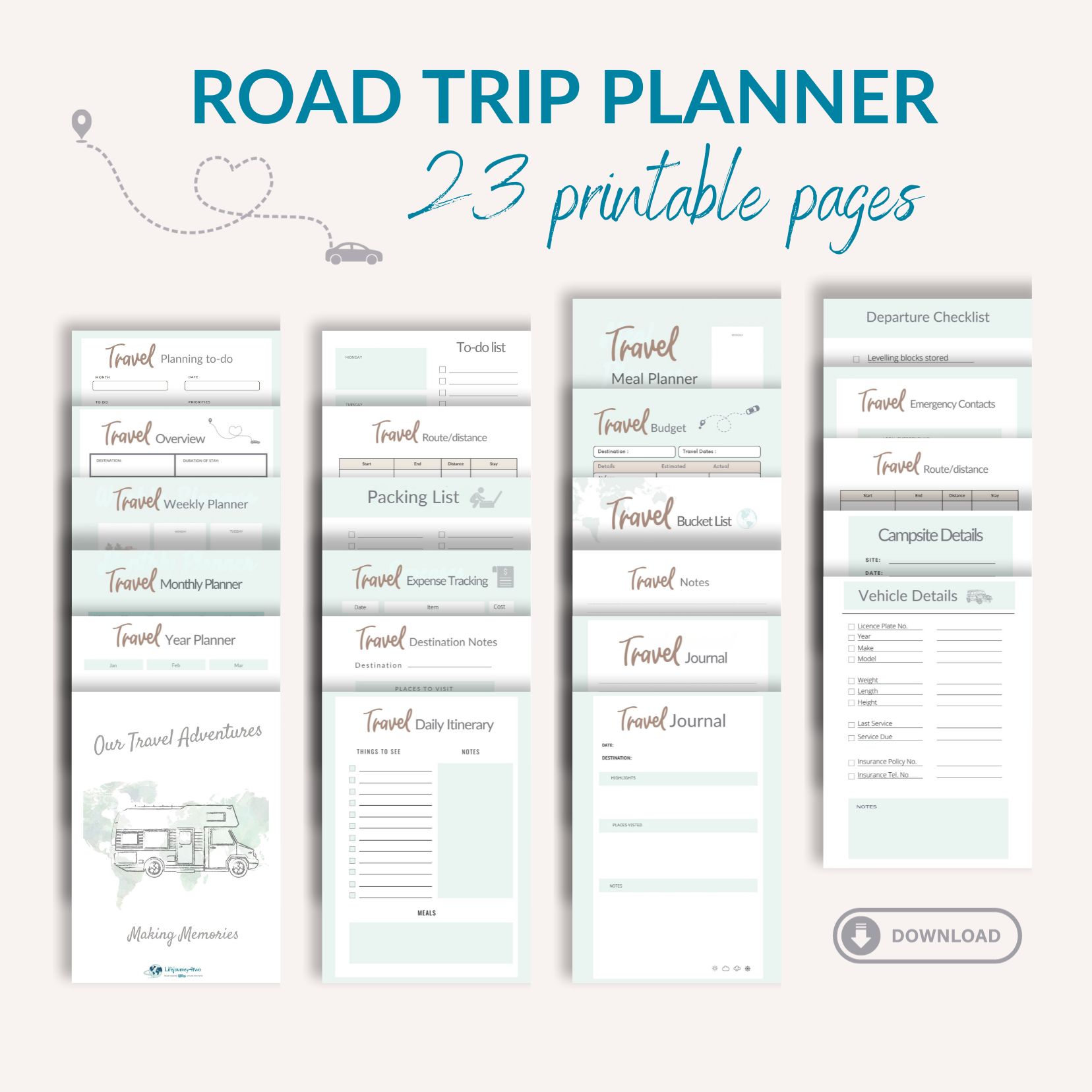 8. Save That Battery Power: Smart Usage for the Long Haul
Your motorhome's auxiliary 12V battery is a lifeline, especially when you're off the grid. Keeping this 'secondary heart' beating requires smart power management, especially when recharging options are scarce during wild camping.
Here are our time-tested tips:
Water Pump Wisdom: Turn it off when not in use. This simple action prevents unnecessary cycling and saves power.
Lighting Logic: Stick to two LED lights at night. They're energy-efficient and sufficiently bright.
Shower Savvy: The 'wet, soap, rinse' method reduces water pump usage.
Toilet Tip: Use a pre-filled bottle for rinsing, avoiding the power-hungry toilet pump.
Considering extended off-grid adventures? A camping generator can be a game-changer. Check out this full-time motorhome family's insight on the best generators for camping and RVing.
9. Embracing Eco-Friendly Motorhoming
Motorhoming offers the perfect blend of adventure and comfort, but it's vital to tread lightly on our beautiful planet. Embracing sustainable practices isn't just beneficial; it's essential.
Reduce, Reuse, Recycle: Prioritize reducing waste. Opt for reusable items over single-use products. Recycle wherever possible.
Biodegradable Products: Switch to biodegradable soaps and detergents. These are kinder to the environment, especially when you're out in nature. We use eco-friendly laundry sheets that take up less space, are light and can be used for handwashing as well as machine washes.
Water Conservation: Conserve water. Every drop counts, so turn off that tap when not in use.
Solar Power: Harness the sun! Consider solar panels for a greener energy source.
Impact on Nature: Our small eco-friendly actions contribute to preserving the natural habitats we love.
Together, let's ensure our journeys today leave a positive footprint for the adventures of tomorrow.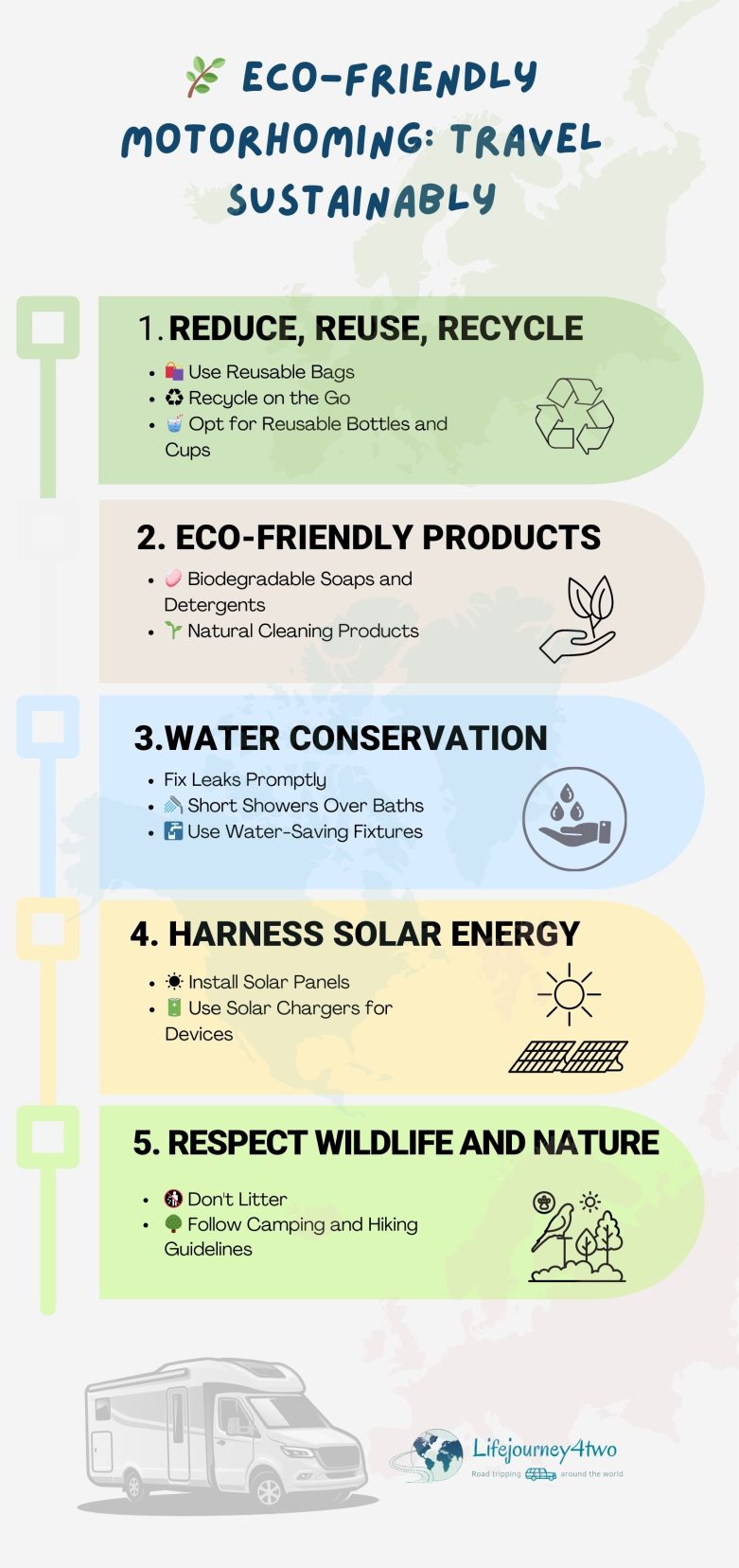 10. Mastering the Art of Motorhome Packing
Embarking on a motorhome adventure? Packing smart is key! Here's your guide to efficient packing:
Checklist Charm: Start with an essentials checklist.
Space Savers: Embrace packing cubes, collapsible items, such as food containers or a folding bucket, and multi-use gadgets.
Organize with Care: Group similar items together for easy access and to help remember where they might be!
Hidden Spaces: Maximize under-seat and overhead storage.
Wardrobe Wisdom: Opt for versatile, layer-friendly clothing.
Food Fundamentals: Stock up on non-perishables and refillable water containers.
Safety Staples: Keep your first-aid kit and emergency tools handy and easy to access.
Compact Entertainment: Pack small travel games, cards, or a tablet.
Remember, efficient packing is the secret to a clutter-free and enjoyable motorhome journey!
For more ideas on what to bring along or gift a fellow motorhome enthusiast, check out our comprehensive list of recommended gifts for camper owners.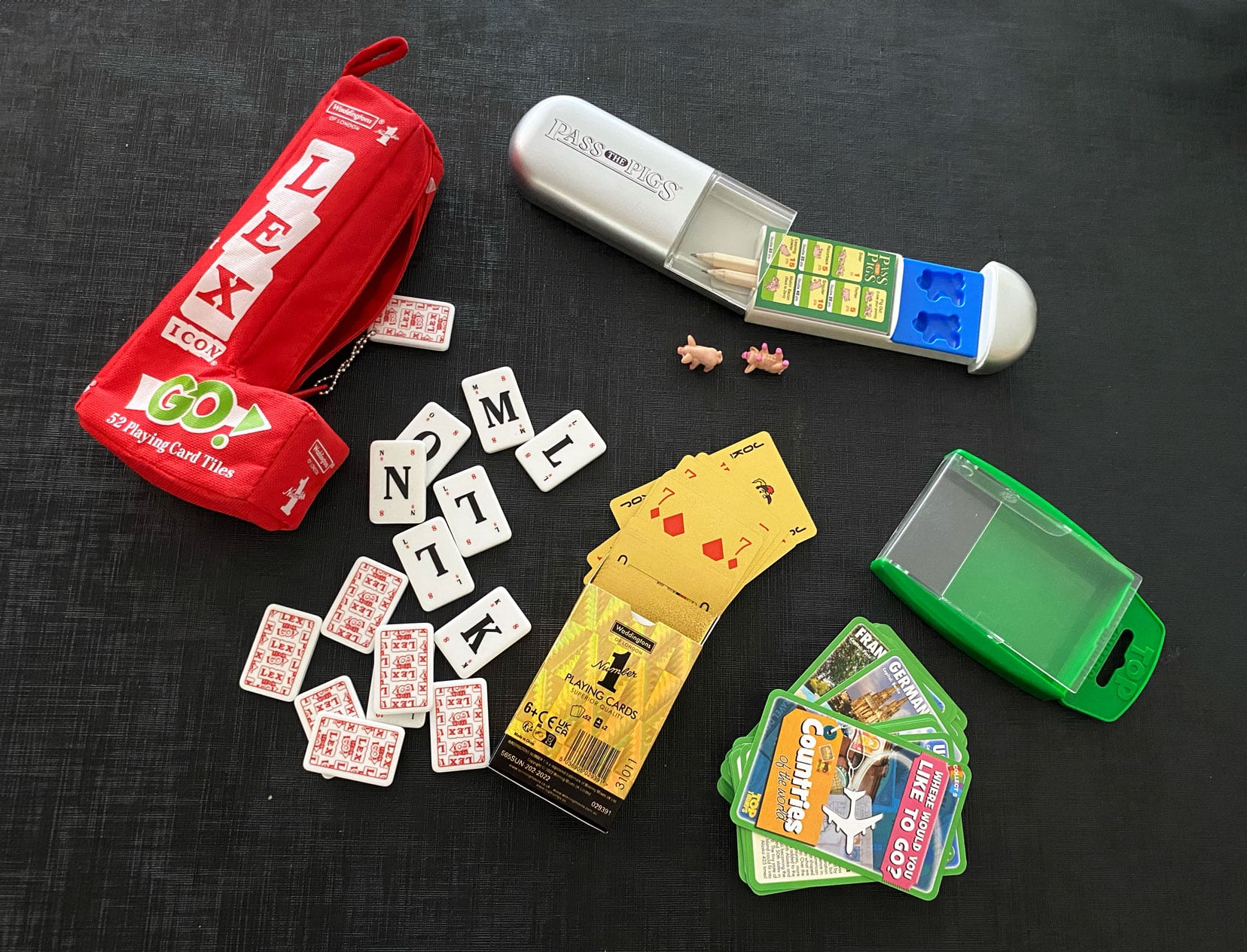 Here are a few we recommend:
11. Gear Up for the Journey
Equipping your motorhome with the right gear can elevate your trip from enjoyable to exceptional. It's about blending functionality with a touch of modern convenience. Here are some gadget picks that we found indispensable:
Water Filters: Ensuring access to clean water wherever you are. We use a Lifesaver jerry can and Water-to-Go Drink bottles. (use our discount code: LJFT15 for 15% off)
Portable Solar Panels: For sustainable energy on the go.
Compact, High-Quality Camera: To capture those unforgettable views (see our photography gear here)
Smart Storage Solutions: Like foldable racks and magnetic spice racks to maximize space.
Innovative Tech: Think about a GPS with real-time traffic updates or a portable Wi-Fi hotspot for connectivity in remote areas.
Power Inverter: We always have a 12v /240 v inverter with us, and it is one of our most valued items. It allows us to use our laptop when we don't have an electric hookup. Coupled with a solar panel, it keeps us powered up and connected in the most remote locations.

If you intend to use the inverter with the dashboard 12V socket whilst the engine is off, but the ignition is on, then be aware not to run the starting battery dry. This is not an issue if you have an isolator on the starting battery, which will prevent the starting battery from discharging completely, as it has an automatic cut-off when the battery reaches a minimum voltage.
Check out our detailed guide for a deeper dive into the best motorhome gadgets.
12. Motorhome Safety Essentials
When embarking on a motorhome adventure, prioritising safety is crucial. Here's a guide to essential safety measures:
Accessible Fire Extinguisher: Ensure you have a fully functional fire extinguisher on board, ideally positioned in an easily accessible location. Regularly check its expiry date and understand how to use it.
Smoke and Carbon Monoxide Detectors: Install smoke and carbon monoxide detectors in your motorhome. These detectors are critical for early warning in case of fire or gas leaks. Test them regularly and replace batteries as needed.
Safety Drills: Familiarise yourself and fellow travellers with safety procedures. Conduct occasional drills to ensure everyone knows how to respond in an emergency, including how to use the fire extinguisher and exit the vehicle safely.
By integrating these safety measures, you can enjoy peace of mind on your journeys, knowing you're prepared for unexpected situations. Remember, safety is not just a precaution; it's a fundamental part of a successful and enjoyable motorhome experience.
13. Mastering the Art of Route Planning
Effective route planning is key to a smooth motorhome adventure. It's not just about the destination but the journey to get there.
Here are a few tips, but for more detailed ideas, jump across to our article on How to Plan a Road Trip.
Use Reliable Tools: Apps like Google Maps and Waze offer real-time traffic updates. For off-grid travels, consider dedicated RV GPS systems.
Research Terrain and Accessibility: Check if roads are suitable for motorhomes, especially in remote areas.
Identify Key Stops: Look for campsites, rest areas, and points of interest. Apps like Park4Night and Campercontact are great for this.
Plan for Flexibility: Always have a Plan B route in case of road closures or weather issues.
Consider Timing: Avoid busy travel times and consider driving during daylight for safety.
Check Local Regulations: Some areas have specific rules for motorhomes, especially regarding overnight parking.
Remember, a well-planned route is the backbone of a memorable motorhome journey!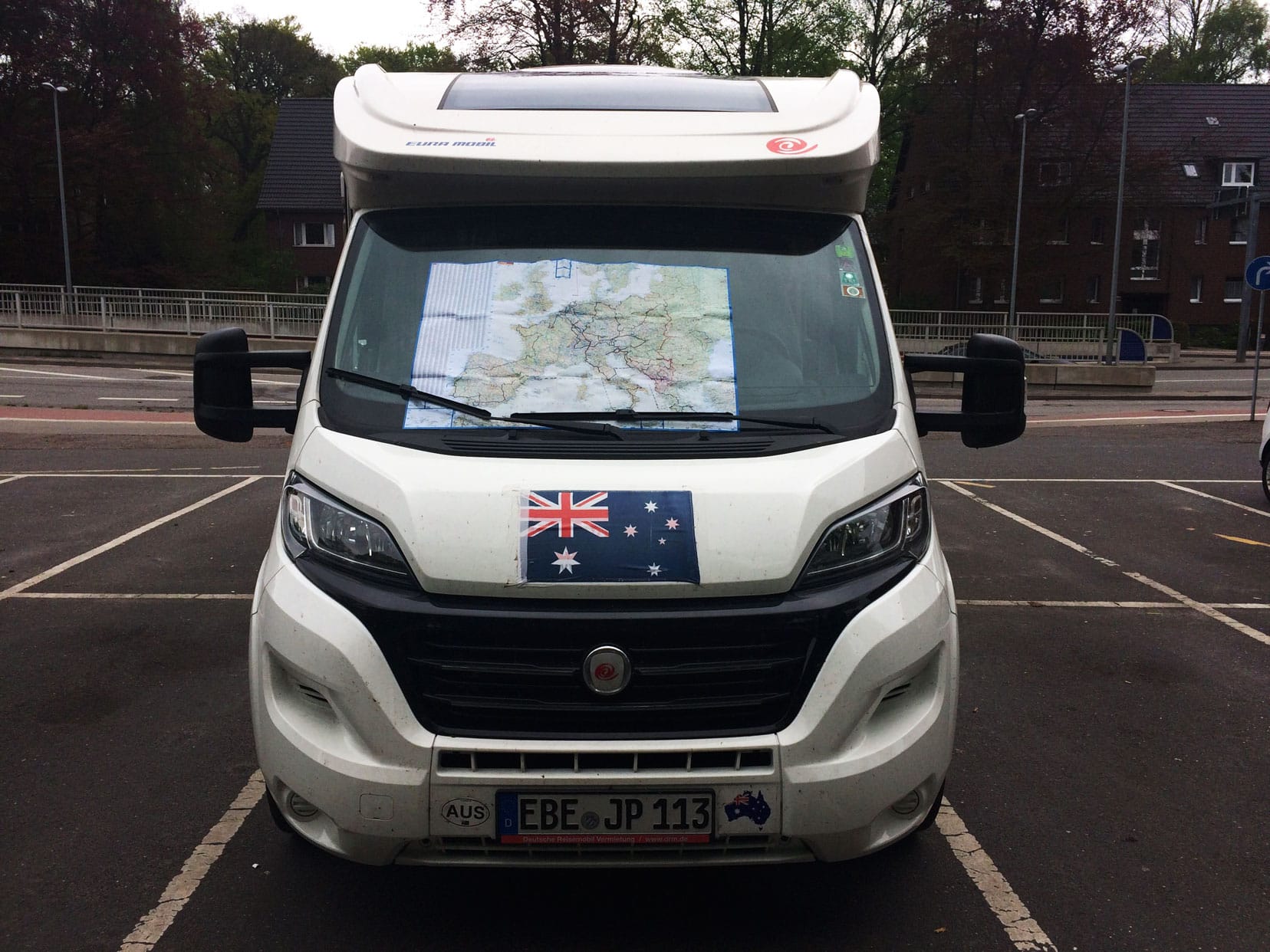 14. Explore with Purpose
Embark on a journey to some of the most captivating motorhome destinations. From the rustic charm of Italy to the idyllic beaches of Greece, each destination offers a unique adventure.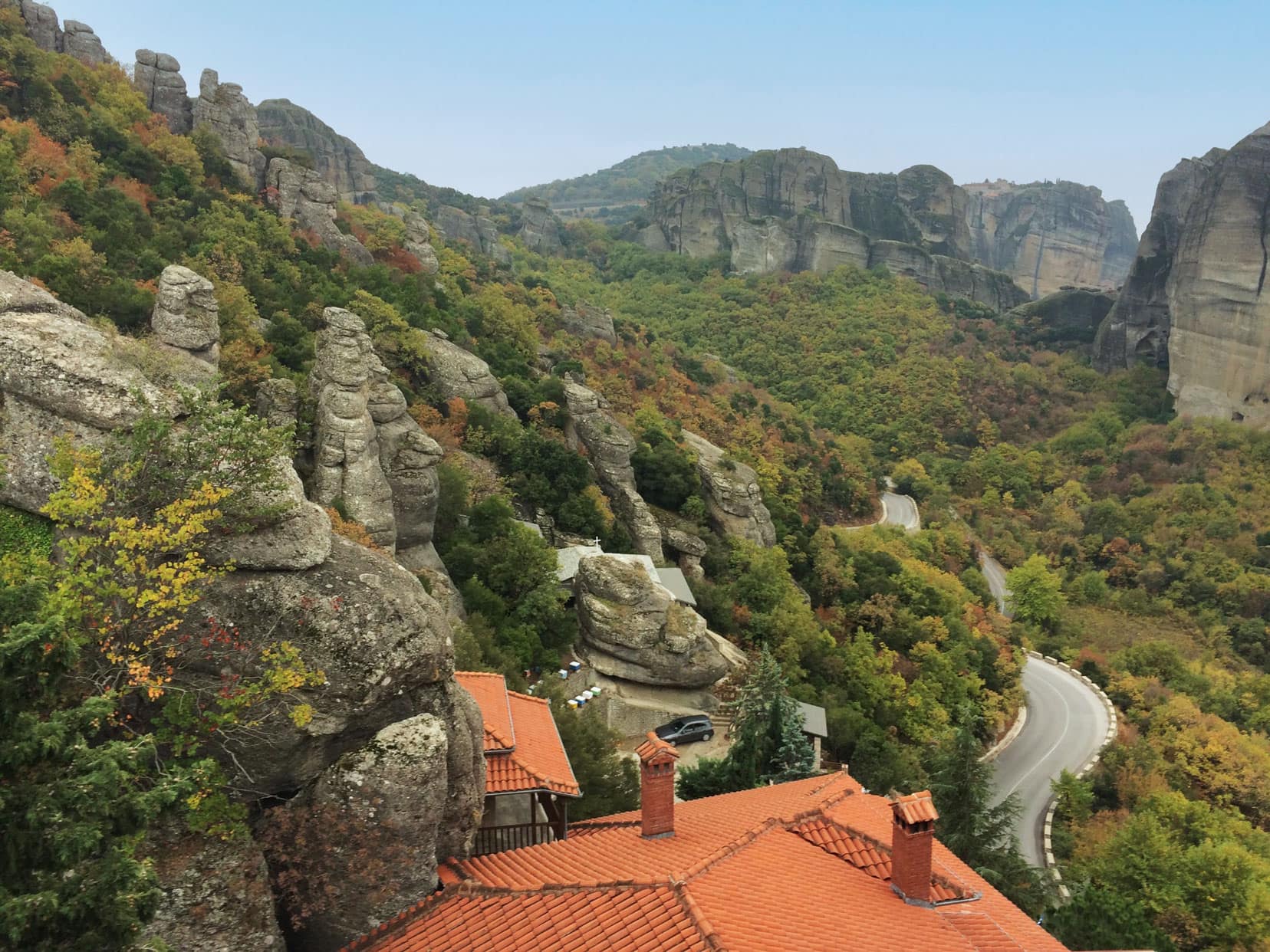 For an extensive collection of motorhome adventures, check out our comprehensive road trip guides here.
Your next unforgettable journey is just a click away.
If you're embarking on this motorhome journey with your partner, discover our tailored advice on making the experience enjoyable for both of you in our 'Road Trip Tips for Couples.
15. Setting Up Your Motorhome at Camp
Arriving at your campsite with your motorhome brings a sense of adventure and a bit of work. Setting up efficiently can get your relaxing getaway started sooner.
Here's a step-by-step guide:
1. Position Your Motorhome
Find Level Ground: For comfort and appliance efficiency, level ground is key.
Align with Hookups: Ensure easy access to electrical, water, and sewage hookups.
2. Connect to Power
Electricity: Connect your motorhome to the campsite's power supply.
Water: Depending on your water situation, you might want to fill up as you arrive or when you leave. If weight is a worry, you will likely want to ensure you have enough water on arrival so you are lighter when you depart rather than filling up then.
4. Set Up Your Living Area
Unroll the Awning: Create an outdoor living space.
Outdoor Furniture: Set out chairs and tables for outdoor relaxation.
5. Safety Checks
Gas and Appliances: Check that all gas connections are secure and appliances function correctly.
6. Final Touches
Personalize Your Space: Add personal touches like mats, lights, or decorations to make it feel like home.
Remember, the first time might feel daunting, but with each setup, you'll find your rhythm, making the process smoother and faster. Enjoy your stay and make the most of your home on wheels!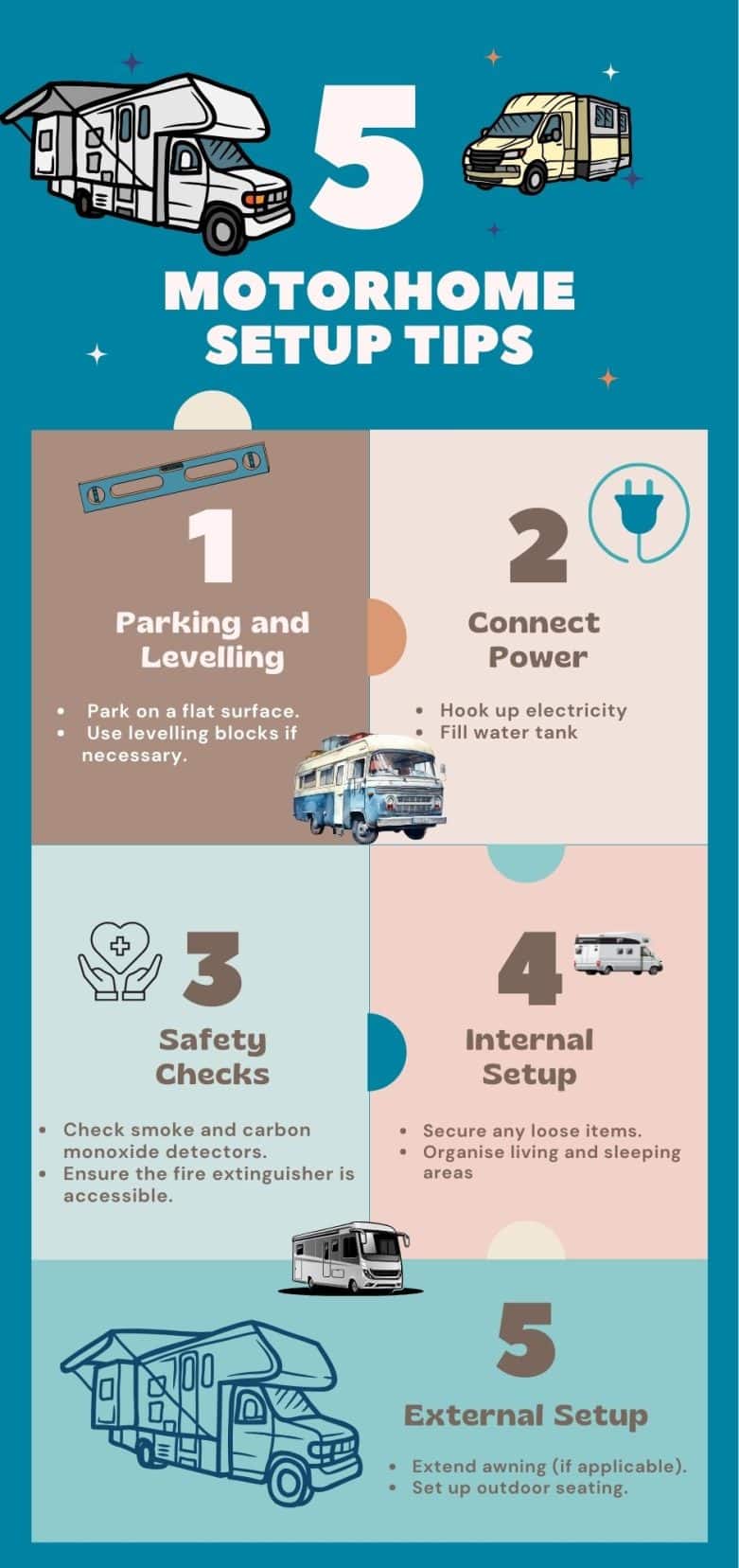 16. Pre-Departure Motorhome Checklist
Before setting off each day, running through this quick but essential checklist is crucial. It ensures a safe and hassle-free trip:
Turn Off LPG Gas: Our first vehicle required us to open/close the gas bottle valves manually.
Secure Storage: Check all drawers and cupboards are closed and secured.
Dinnerware Protection: Place paper towels between plates to prevent rattles.
Retract External Footstep: Ensure the step outside the door is retracted.
GPS and App Check: Ensure the day's waypoints are entered into the GPS device and MAPS.ME app.
Close Vents: Confirm all window and roof vents are shut and secured.
Sink Maintenance: Fit all shower and sink drain plugs to block grey water tank smells.

💡Tip: Drizzling disinfectant gel down the drains every few days helps coat the pipes and reduce odour.

Snacks at Hand: Have adequate snack-type refreshments ready for both the navigator and driver.
A Quick Story: There was this one time when we forgot to turn off the water supply. A towel accidentally fell in the bathroom and hit the shower tap, turning it on. We returned to a mini-flood and water spraying everywhere! It was a soggy yet important reminder to stick to our checklist.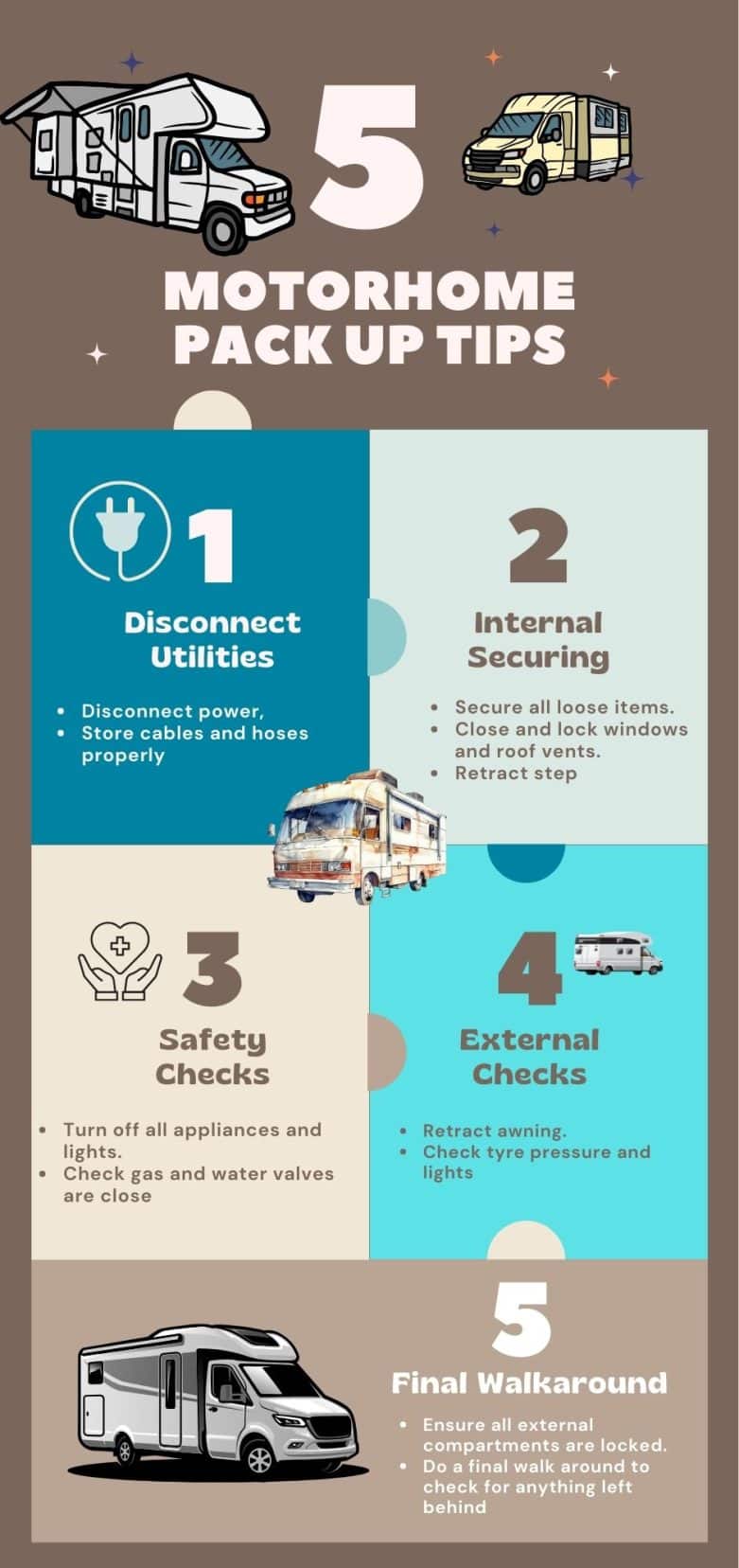 17. Water and LPG Gas Adaptors
When motorhoming across Europe, being prepared for different water and gas fittings is essential. Here's what we found invaluable:
Water Tap Fittings: We equipped ourselves with two sizes (21mm and 26mm outer diameter) of threaded plastic water tap adaptors. These were perfect for connecting our water hose to various external taps.
Gas Adaptors: We acquired two sets of adaptors for our LPG bottles. One set was for the gas bottle itself and the other for the autogas nozzle on the filling hose. These adaptors were particularly useful during our road trips through Albania and Italy.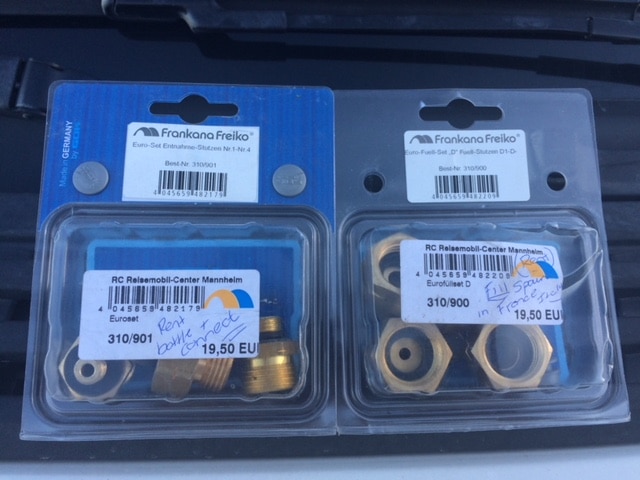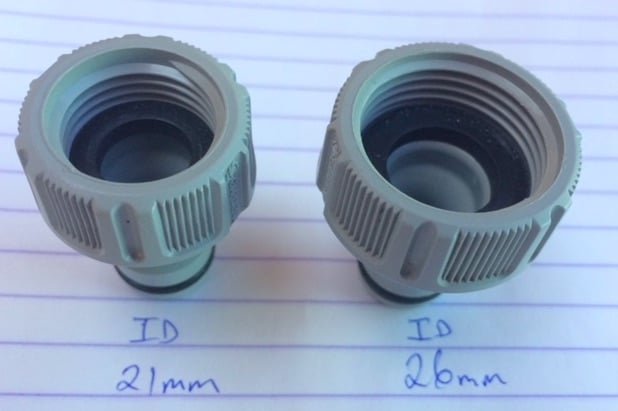 It is best to travel with two gas bottles so that once one bottle empties, you use the spare and then find somewhere to refill the empty gas bottle.
We would say that it was a challenge finding countries that would re-fill our 11kg German LPG bottles as many countries would refuse on the grounds that the bottles weren't manufactured in their own country.
I did explain that I had the adaptors for the gas fittings, and only a few times would they agree.
Here is a link to LPG stations in Europe, which is a good starting point.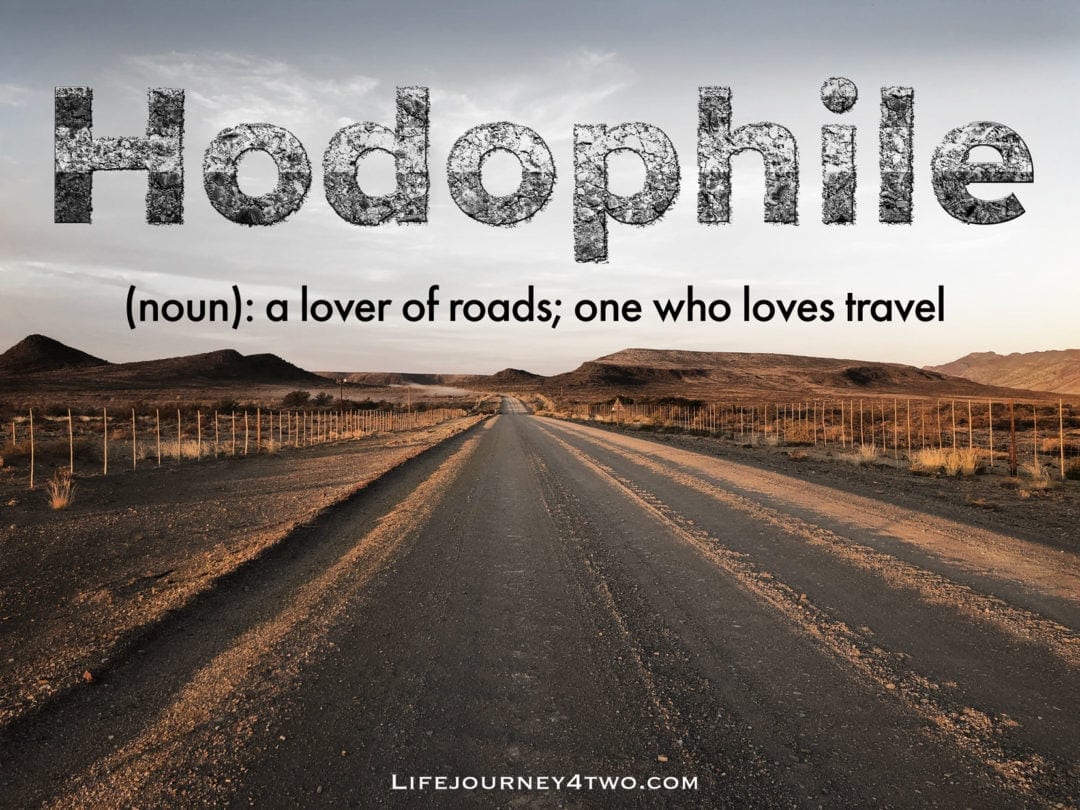 18. Navigating the Road Rules Across Countries
Before setting off on your motorhome adventure, familiarize yourself with each country's specific road rules:
Tolls: Check if the country uses toll roads. Some, like Portugal, have electronic-only tolls.
Vignettes: Find out if you need a vignette and where to purchase it.
Speed Regulations: Understand the local speed limits.
Required Documents: Know what documents to carry in your vehicle.
Mandatory Equipment: Learn about any specific equipment you should have.
For EU-specific requirements, check here.
Road Tolls and Vignettes
Europe varies greatly in tolls and vignettes. Find prices and rules here. Remember, vignettes can often be purchased online, near toll gates or at gas stations.
Cautionary Tales: We once faced a €120 fine in Austria for not having a vignette during a brief detour, and a similar fine awaited us in Hungary. These experiences underline the importance of being prepared.
19. Using a VPN
While embracing the motorhome lifestyle, it's crucial to safeguard your online activities:
Install a VPN: A Virtual Private Network (VPN) encrypts your internet connection, ensuring secure and private browsing.
Why a VPN is Essential: Especially vital for tasks like online banking or using public Wi-Fi at cafes or libraries.
Choosing a VPN: Look for a provider that covers multiple devices. We use NordVPN, which is reliable and secure.
Remember, a secure internet connection is as essential as a secure motorhome when you're exploring the world.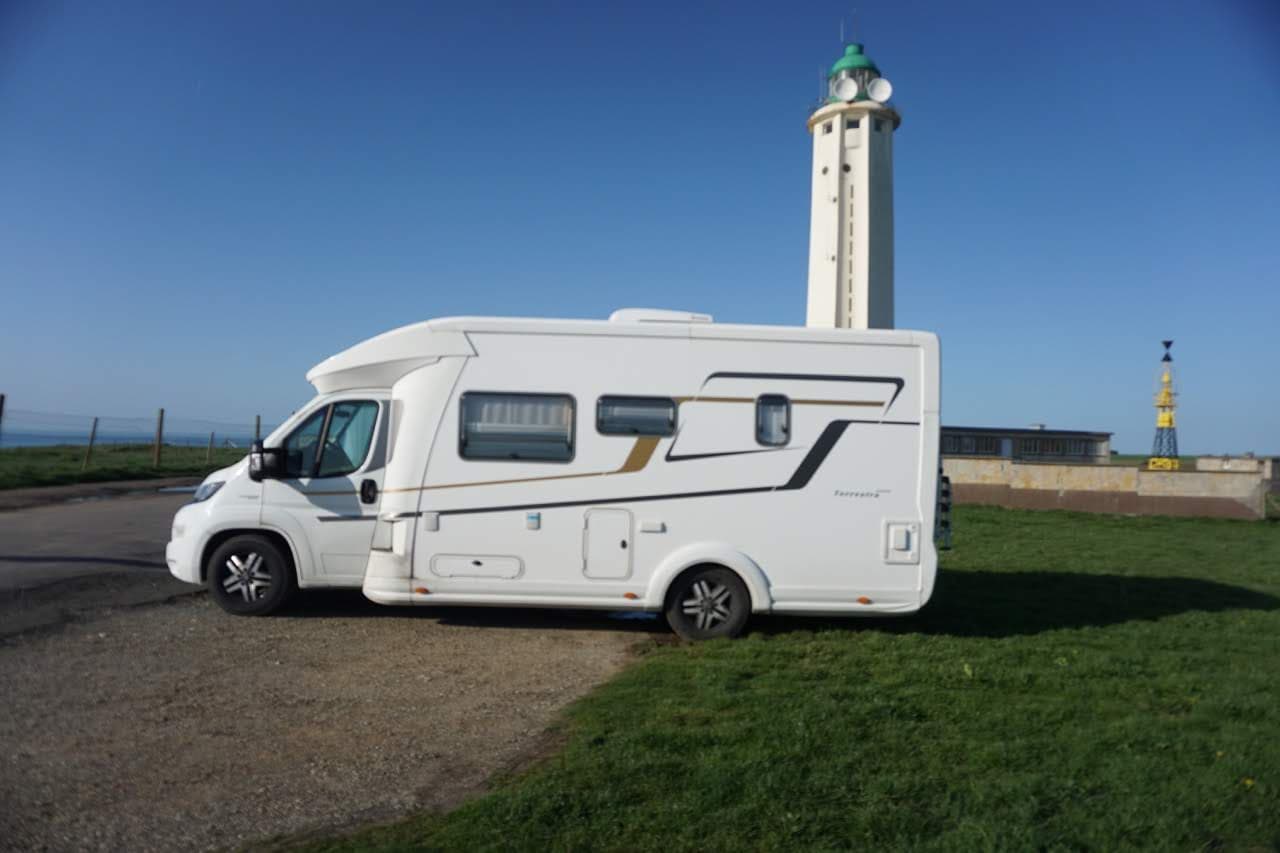 20. Grey Water Smells
Understanding and Managing Grey Water Odours
Grey water in a motorhome refers to the wastewater that comes from sinks and showers. Managing its odours is essential for a pleasant journey:
Simple Freshening Trick: Pour your favourite fragrant detergent into the grey water tank via sink drains before hitting the road. This small step effectively prevents odours caused by water movement during travel from rising up into your living space. Enjoy a fresher, more pleasant environment in your motorhome with this easy solution.
21. Black Water (Pee and Poop)
Effortless Black Water Management: Embrace the Full Motorhome Experience
Many travellers avoid using their motorhome's toilet for solid waste, but here's how we handle it with ease:
Dealing with the Nitty-Gritty
Managing black water, or waste from the toilet, might not be glamorous, but it's part of the motorhome experience:
Toilet Etiquette: Firstly, a crucial tip – ensure no one uses the toilet while you're removing the canister. Imagine the surprise (and mess!) if the cassette is out and someone forgets. So, give a heads-up to fellow travellers – a simple "Bathroom closed for maintenance, hold your horses!" could save you from a hilarious yet undesirable situation.
Disinfecting Sachets: Regular toilet disinfecting sachets keep odours at bay and maintain hygiene.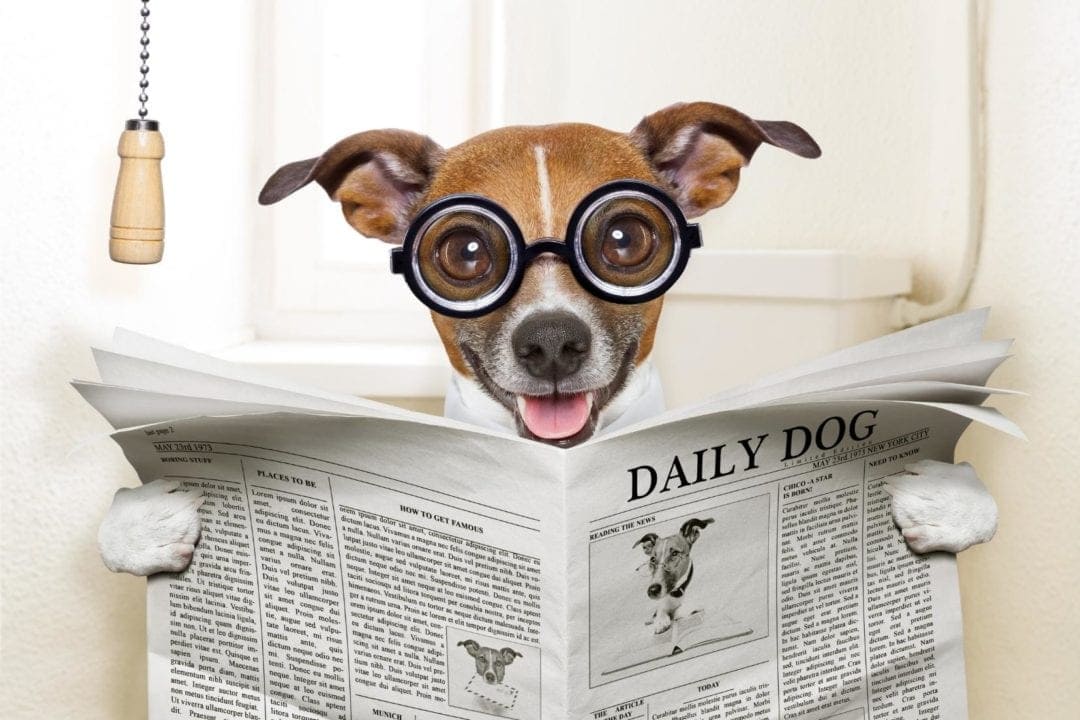 Toilet Emptying Made Simple:

Cassette Removal: Ensure no one uses the toilet while you remove the canister.
Disposal: Empty contents into designated black water drains at campsites or occasionally in public toilets.
Rinsing Routine: First, a water-only rinse. Second, a water and disinfectant shake-and-discharge.
Refresh: Add a bit of water and a new disinfecting sachet before locking the cassette back in place.
Embracing this straightforward process allows you to fully utilize your motorhome's facilities, ensuring a comfortable and convenient journey.
22. City Parking: A Strategic Approach for Motorhomers
Navigating busy city streets in a motorhome? Not our idea of a holiday highlight. Instead, we opt for a more relaxed approach:
City Outskirts Parking: Find camper stops on the outskirts or in smaller towns with public transport links to the city.
Transport Options: Trains, buses, or cycling into the city are great alternatives.
Bike Security: Invest in robust bike locks. We learned this the hard way in Rotterdam, where our bikes were stolen despite being locked up. A police report and a claim on our travel insurance later, we upgraded to heavy-duty chains and locks for our new bikes.
So, park smartly and securely, and enjoy the city vibes without the driving hassle!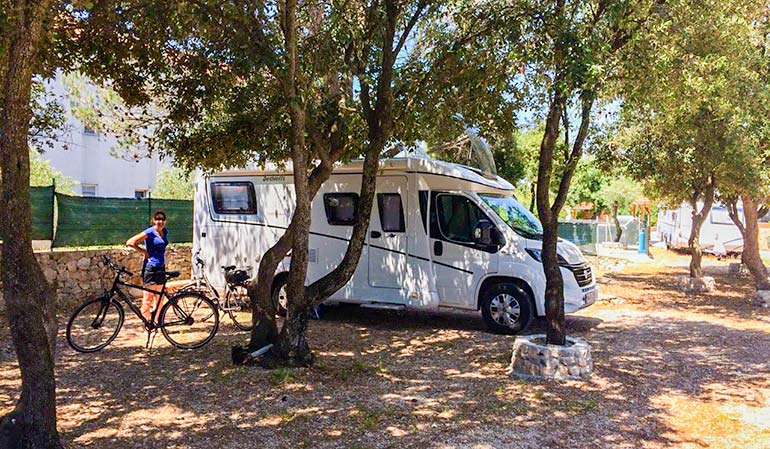 23. Motorhome Dimensions: A Must-Know for Smooth Travels
Knowing your motorhome's size isn't just a good idea; it's essential. Here's why:
Avoid Tight Spots: Be aware of your vehicle's height, width, and length to dodge any low bridges or tight lanes.
Campsites Compatibility: Some campsites have length restrictions. Know your measurements to ensure a perfect fit.
Road Work Navigation: In Europe, lane widths during road works are often indicated. Stick to wider lanes, typically the slow lane, to accommodate your motorhome's width.
Ferry Travel: Ferry bookings require your motorhome's length. Accurate dimensions mean a hassle-free boarding experience.
Remember these dimensions like the back of your hand to make your motorhome journey smoother and stress-free!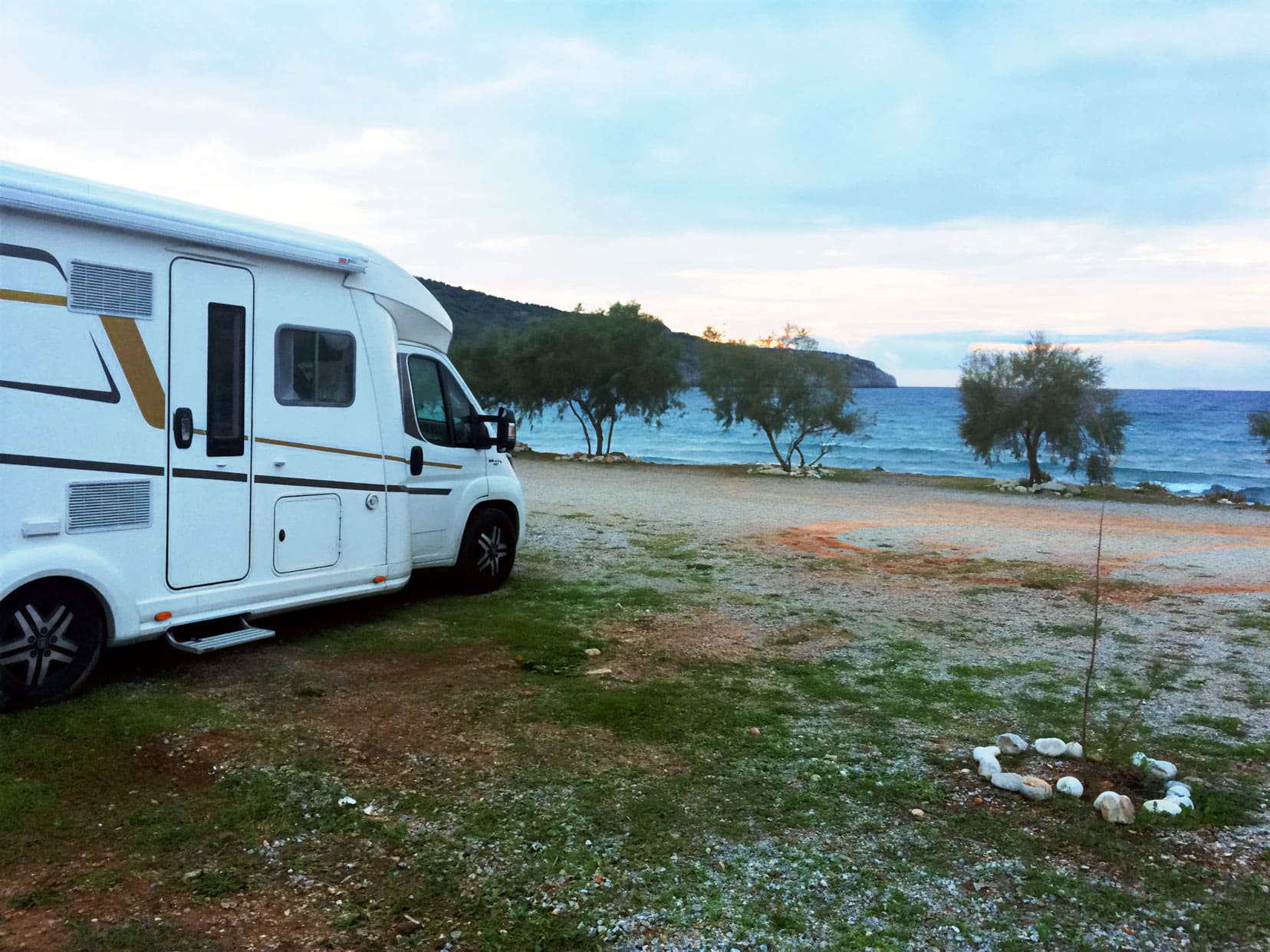 24. Motorhome Weight Limits: Know Your Tolls
Understanding the weight limits of your motorhome is crucial for hassle-free travel.
Under 3.5 Tonnes: Standard motorhome highway tolls apply. Payable by cash or card at toll booths.
Vignette System: Some countries require a vignette, a sticker on the windscreen, valid for a set period. Don't forget to set a reminder for its expiry!
Over 3.5 Tonnes: In most EU countries, heavier motorhomes must register for an electronic tag or box for tolls. For detailed toll information in specific countries, check out this link.
Stay informed about your motorhome's weight to navigate tolls effortlessly!
Understanding Motorhome Weights: A Step-by-Step Guide
Step 1: Know Your Motorhome's Maximum Authorised Mass (MAM)
What is MAM? It's the maximum weight your motorhome can legally be when fully loaded.
Where to Find It: Check the VIN plate, manufacturer's handbook, or chassis plate.
Licence Requirements:

Up to 3,500kg: Standard car licence (Category B).
Over 3,500kg: Requires a C1 licence.
Over 7,500kg: Requires a Category C licence.
Step 2: Check Axle Weight Limits
Why Important: Prevents overloading individual axles, especially the rear one.
Tip: Distribute weight evenly across the motorhome for balance.
Step 3: Understand Maximum Train Weight (MTW)
What is MTW? The combined maximum legal weight of your motorhome and any trailer it tows.
Legal Aspect: Exceeding MTW can result in penalties.
Step 4: Calculate Your Payload
Payload Definition: The weight of all passengers, equipment, personal belongings, and modifications.
Keep in Mind: The payload should not exceed the MAM.
Step 5: Be Aware of Safety and Legal Implications
Safety Concerns: Overloading affects braking, tyre wear, and handling.
Legal Compliance: Ensure your licence covers the MAM of your motorhome.
Step 6: Regular Weight Checks
Why Check: To ensure compliance with legal limits and for safety.
Where to Check: Service stations and some campsites with weighbridges.
For a more detailed exploration of motorhome weights, including specific examples and further insights, check out the comprehensive guide provided by Oaktree Motorhomes here.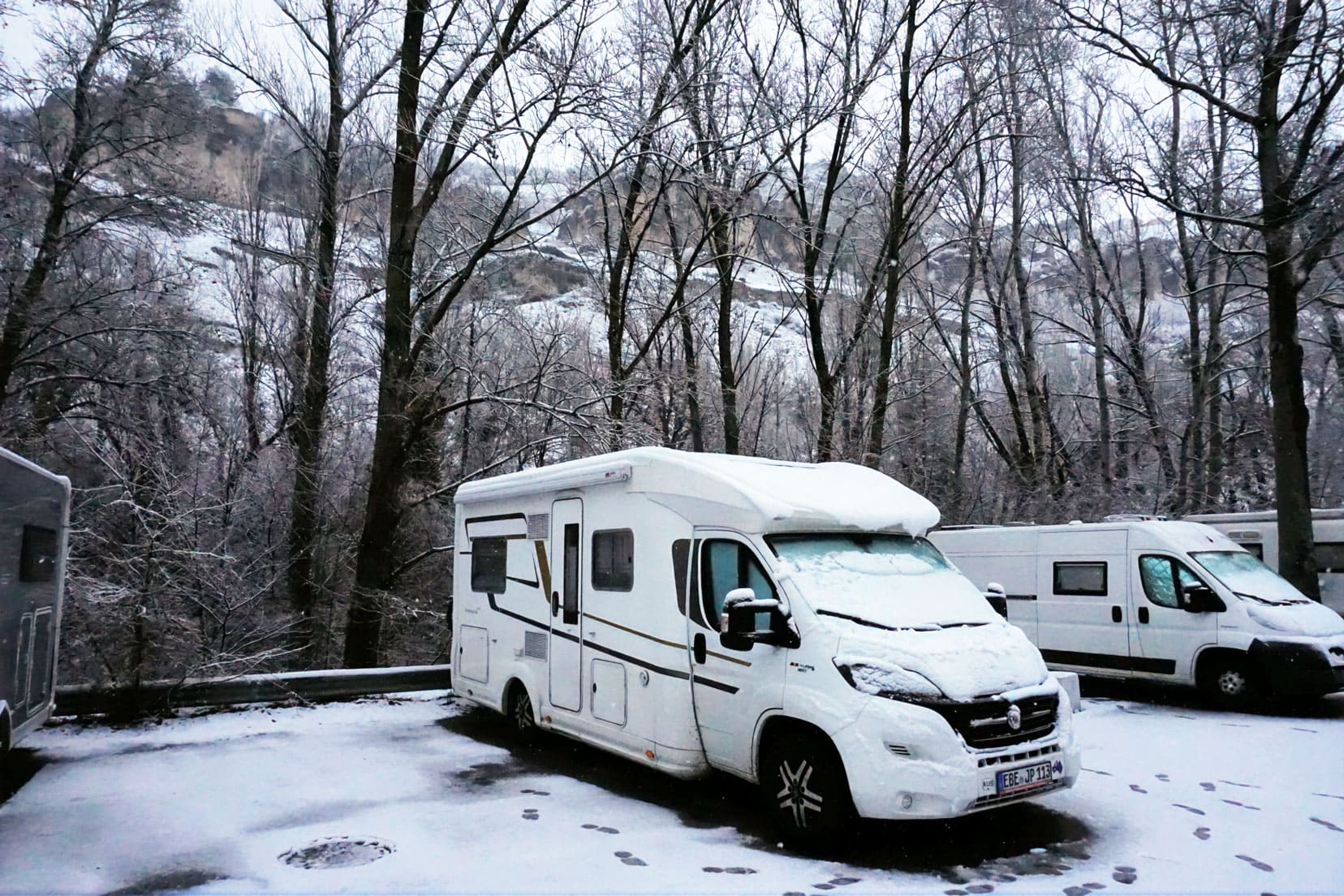 25. Travel Insurance and Securing Your Valuables
A Must-Have: Robust Travel Insurance
Travel insurance is an indispensable part of our travel gear. The selection process for the right insurer can be intricate, but it's crucial due to strict guidelines regarding personal item security.
Our Motorhome Security Hack
In our motorhoming adventures, keeping valuables safe posed a unique challenge. Renting a motorhome often means limited options for modification, and insurance requirements typically mandate that personal items be locked up somewhere within the vehicle.
Solution: The Anti-Theft Pacsafe Backpack
Security in a Bag: We discovered the Pacsafe backpack., a nifty solution for safeguarding our laptops, iPads, and Satnav. This anti-theft bag comes with an integrated steel lanyard and lock.
Attachment Method: We secured the backpack to the motorhome's seat brackets, making it a stationary, theft-resistant spot for our electronics.
Added Protection: The bag's slash-proof mesh provided an extra layer of security. While we fortunately didn't face any break-ins, this method offered peace of mind.
Securing Your Gear with Confidence
Our approach meant we could leave our valuables in the motorhome without worry. By securing them in a locked, slash-proof, and anchored backpack, we met our travel insurance's security requirements and enjoyed our travels with less stress.
26. The Missing Spare Tyre Mystery
The Evolution of Spare Tyres in Vehicles
Remember the days when a full-sized spare tyre was a standard inclusion in new vehicles? Over time, to cut costs and reduce weight, this practice changed. Enter the 'space saver' wheel – a smaller, lighter tyre designed for temporary use.
Today's Reality: No Spare Tyre at All?
Now, don't be too shocked if you discover there's no spare tyre in your motorhome. What you might find instead is a compact Tyre Repair Kit.
The Tyre Repair Kit: A Quick Fix
How it Works: This handy kit includes a can of repair solution. If you encounter a flat tyre, simply inject the solution into the tyre via the valve and reinflate it using the supplied compressor.
Sealant Action: After inflating, drive at a decent speed to distribute the foam inside the tyre, creating a sealant to plug the hole.
Read the Instructions: Each repair kit has specific guidelines, so follow them closely.
Limitations and Next Steps
Not a Cure-All: Be aware that if you have sidewall tears or rips, this kit won't be of much help. In such cases, a new tyre is the only solution.
Temporary Solution: Remember, this is a stop-gap measure. You'll need to get a replacement tyre as soon as possible.
Visual Aid: Toyota UK's Helpful Video
To grasp this concept better, check out this YouTube video by Toyota UK. It explains the process in simple, easy-to-understand terms.
Gone are the days of standard spare tyres. Today's tyre repair kits are a quick fix, but knowing their limitations is crucial. Always plan for a more permanent solution if you face tyre troubles on the road.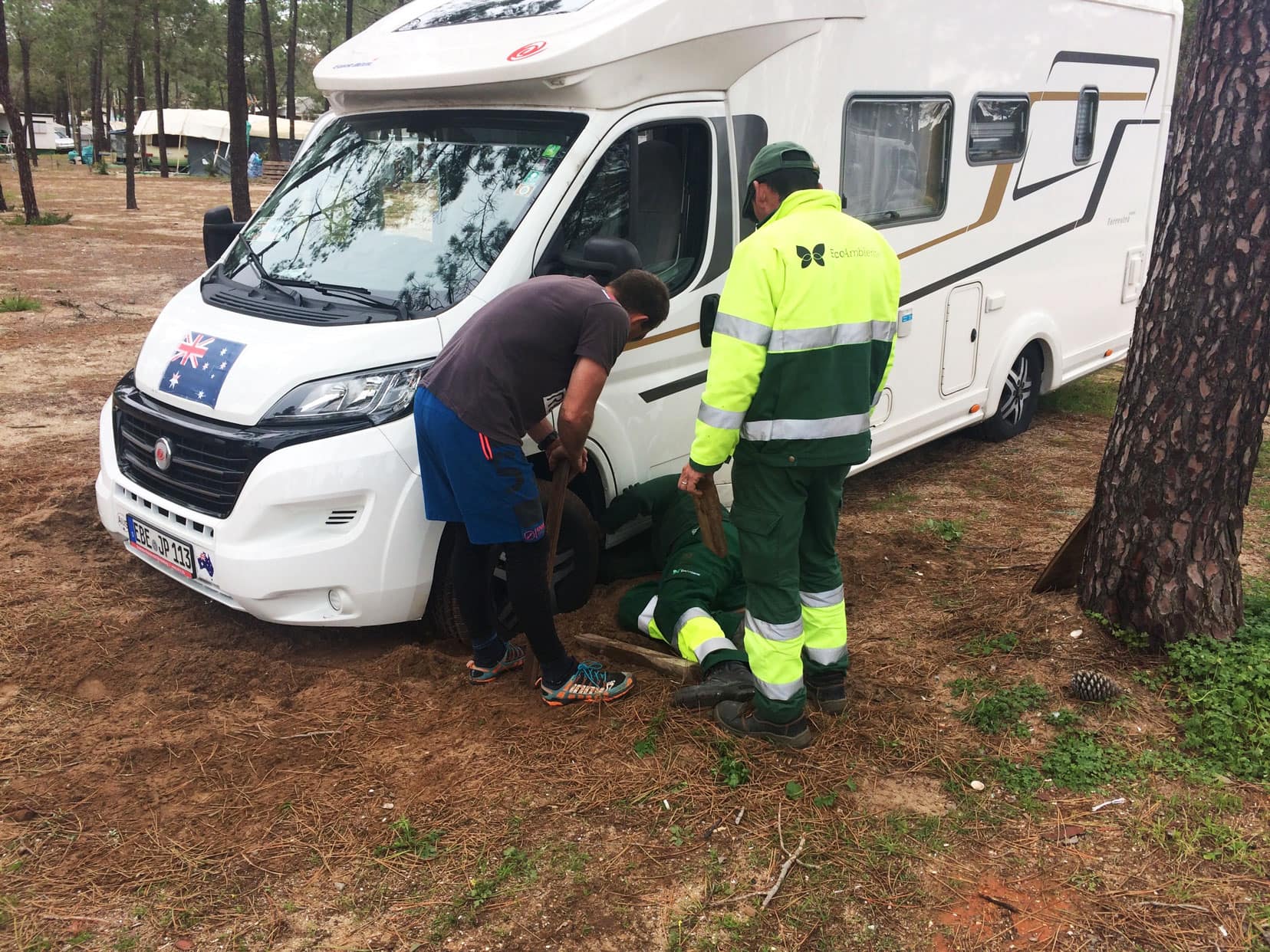 27. Warning About Your Awning
Securing Your Awning Against Weather's Whims
As night falls and you're winding down, it's essential to consider your awning's safety. Here's what to keep in mind:
Weather Watch: Before you hit the hay, a quick check of the weather forecast can prevent unwelcome surprises. Both rain and wind pose threats to your awning.
Rain Readiness: Expecting rain? Adjust the awning's angle to encourage runoff. This simple tweak prevents water from pooling and causing strain.
Wind Wisdom: High winds in the forecast? The safest bet is to retract the awning. An unattended, extended awning is a recipe for damage in windy conditions.
Err on the Side of Caution: If you're unsure, retract the awning. It's a small effort that can save you from potential damage and extra costs.
Remember, a little night-time routine can ensure your awning and your peace of mind, remain intact!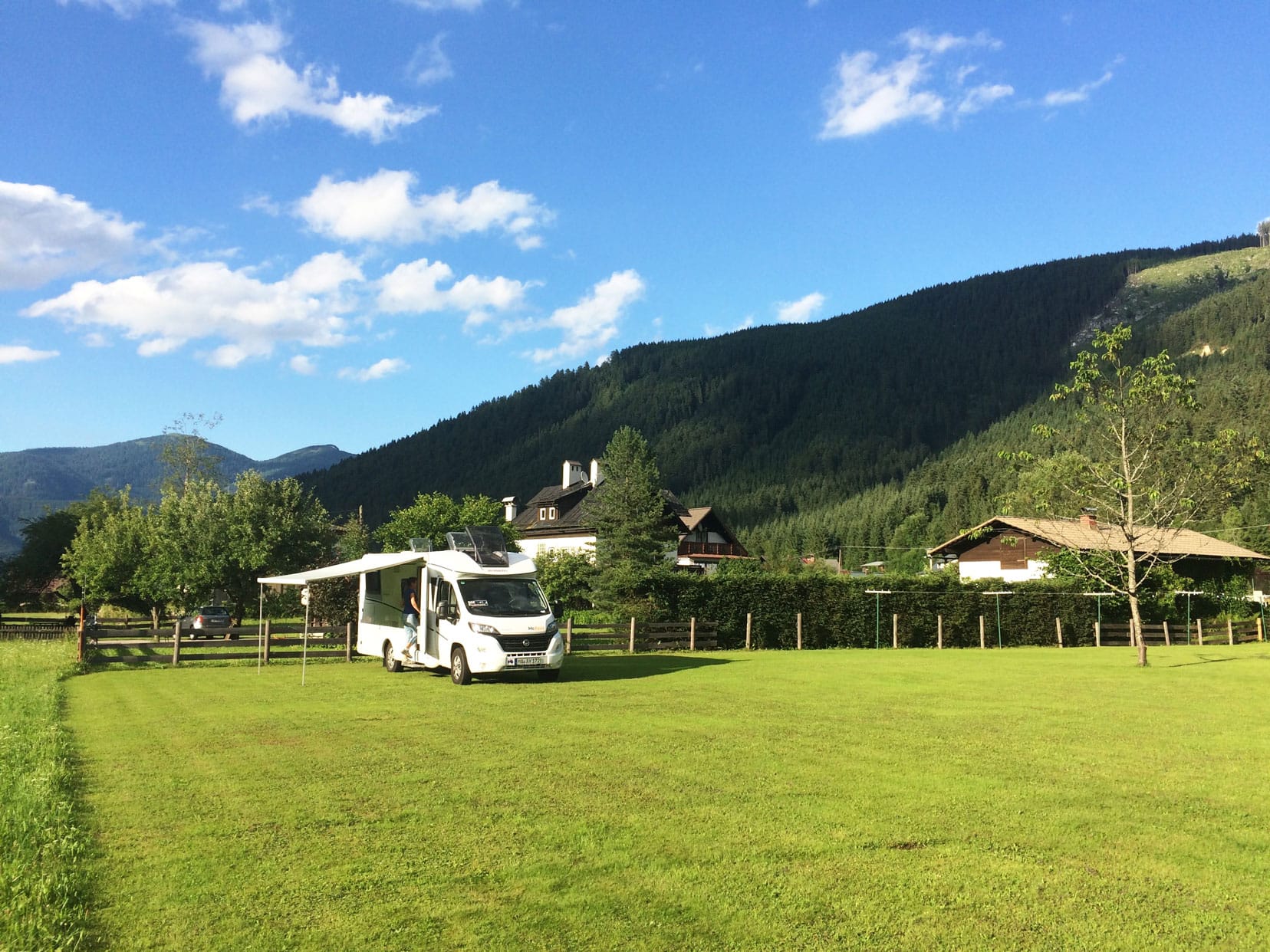 28. Motorhome Reverse Parking: A Communication Masterclass
Navigating the Tight Spots with Ease
Reversing a motorhome into a parking spot can be tricky, but it's a breeze with the right communication tools. Here's how to master this skill:
Phone Assistance: Struggling to see or hear your passenger's guidance? Simple solution: use your phones. Place yours on loudspeaker and let your assistant guide you smoothly into the spot. It's effective and reduces the stress of guessing!
Walkie-Talkie Wisdom: For a more traditional approach, walkie-talkies are a fantastic option. They eliminate the need for shouting or frantic hand signals, ensuring clear instructions and a smoother parking experience.
Stay Calm, Park Smart: These communication methods not only make parking easier but also keep the atmosphere calm and collected. No more yelling or misunderstandings, just a straightforward parking process.
With these tips, reverse parking your motorhome becomes less of a chore and more of a well-orchestrated maneuver. Happy parking!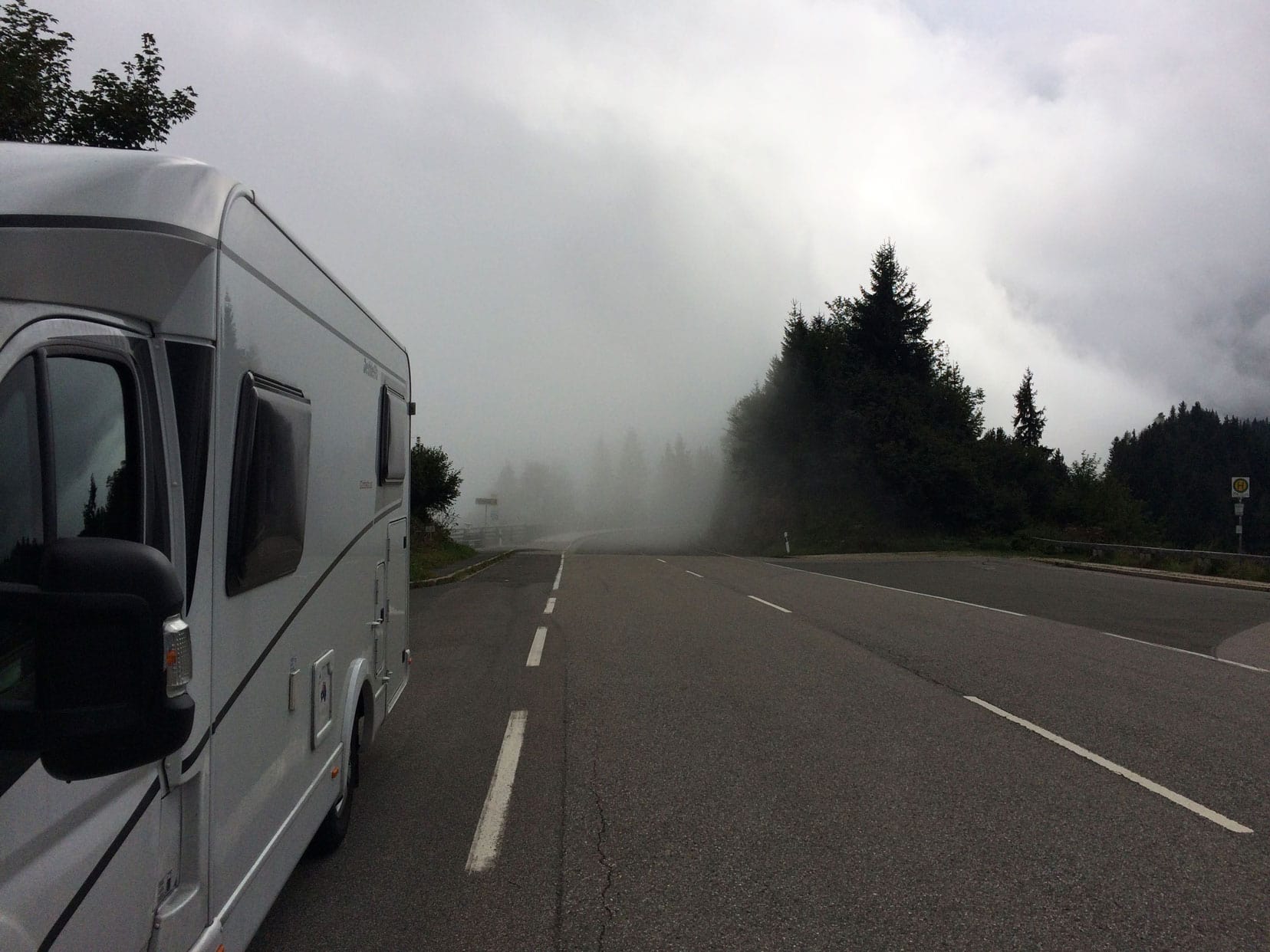 29. Motorhome Holiday Tips: Making the Most of Your Journey
As you embark on your road trip, remember to take it easy and relish each moment:
Flexible Plans, Lasting Memories: Avoid over-planning. Keeping your itinerary flexible allows for spontaneous adventures and more meaningful experiences. This way, each place you visit remains memorable, not just a tick on your checklist.
Unwind with Games: Consider packing a few small travel games. They're perfect for relaxing and sharing laughs with your travel companions after a day of exploring. Games can turn an ordinary evening into an unforgettable one.
Geocaching Adventures: This real-world, outdoor treasure-hunting game led us to amazing off-the-beaten-path locations. It's a fun way to explore new areas and add an element of surprise to your travels.
Creating a Homely Space: Personalize your motorhome with comfortable bedding, your favourite kitchen gadgets, and cozy lighting to make it feel like home.
Cherish the Freedom: Most importantly, enjoy the unique freedom that van life offers. It's not just about the destinations but the joy and liberation of the journey itself.
Remember, it's not just a road trip; it's an opportunity to explore, connect, and create joy.
Enjoy every mile, every stop, and every laugh.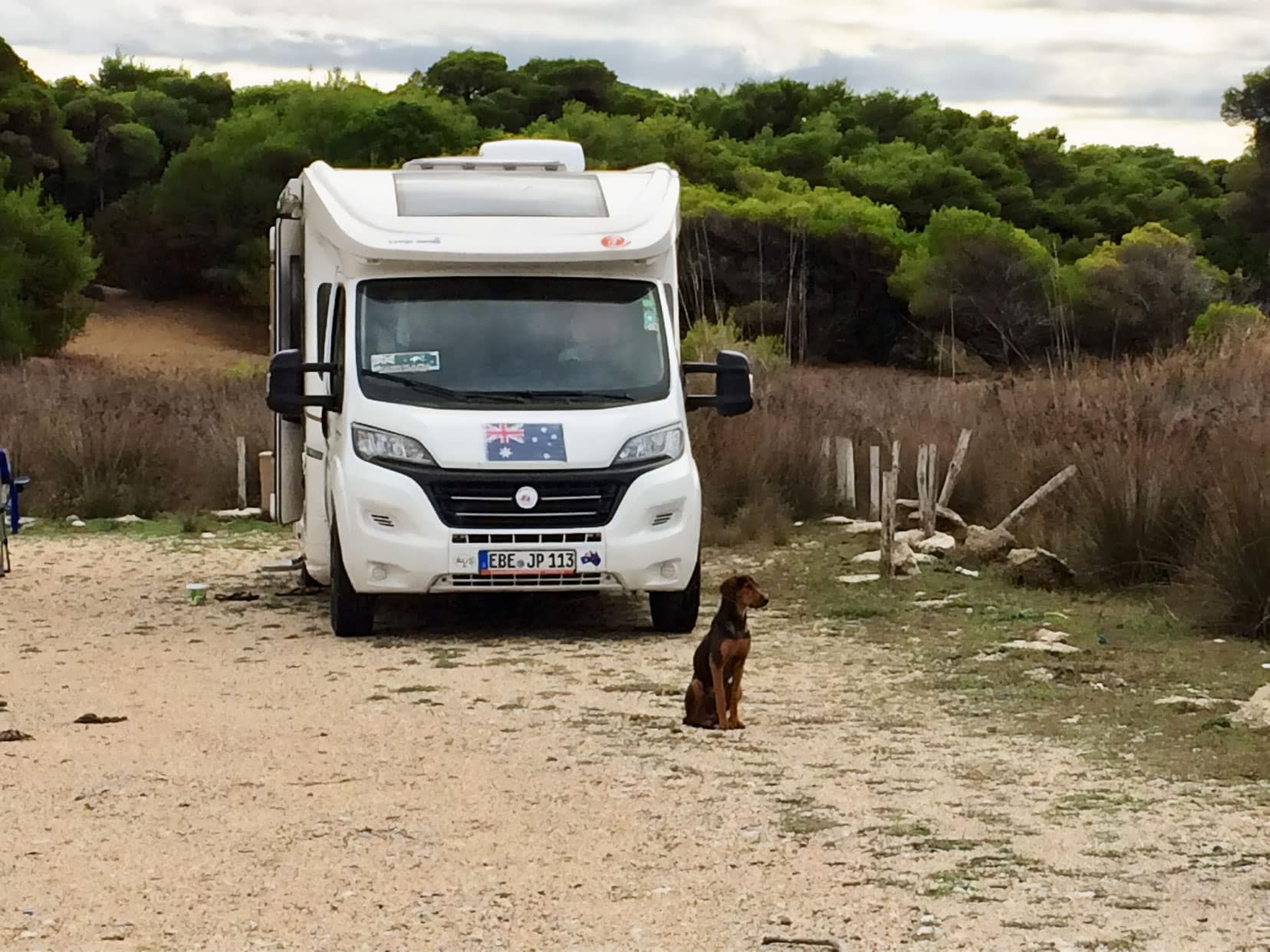 Summary: Motorhoming for Beginners – Navigating Your First Adventure
As we wrap up this comprehensive motorhome beginners guide, here's a quick summary for those embarking on their first campervan adventure:
Choosing the Right Motorhome or Campervan: Think about size, comfort, and functionality. Do you prefer a compact van for ease of driving or a larger one for extra comfort?
Avoiding Beginner Mistakes: Key tips include not overpacking, getting to know your motorhome's features, and always having a plan for your nightly stops.
Maintenance Basics: It's crucial to regularly check your oil, water, and tyre pressure. Also, keep an eye on the battery life and responsibly empty waste tanks.
These tips should help you confidently and easily start your motorhoming and campervanning journey. Remember, every trip is a learning experience, and each journey on the road brings its own set of adventures and stories.
You've already taken a great first step by reading this motorhome travel guide.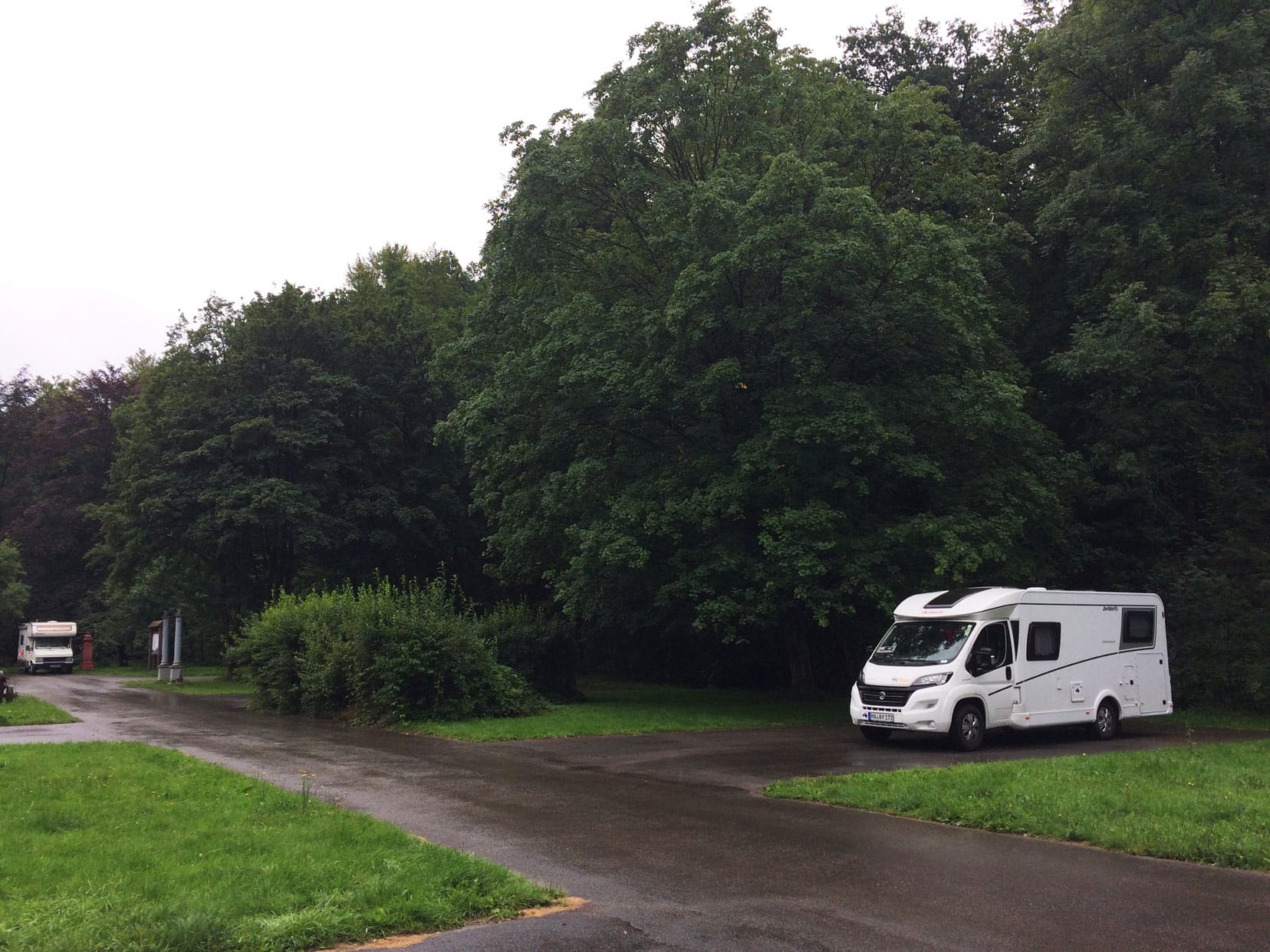 Motorhome Journey Quick Reference Guide
Choose the Right Motorhome: Consider size, amenities, and budget.
Utilize Helpful Apps: Explore apps for navigation, camping sites, and local information.
Follow Etiquette: Respect unwritten road and campsite rules.
Navigation and GPS: Invest in a reliable GPS system.
Know the Driving Rules: Understand local driving laws, including which side of the road to drive on.
Familiarise yourself with the Motorhome Manual: Be aware of your motorhome's specific features and functionalities.
Emergency Preparedness: Plan for unexpected situations and emergencies.
Battery Management: Learn to conserve and effectively use battery power.
Eco-Friendly Practices: Implement sustainable and eco-friendly habits.
Packing Skills: Master the art of efficient packing.
Essential Gear: Equip your motorhome with necessary and helpful tools.
Road Tolls and Vignettes: Be aware of tolls and vignette requirements in different regions.
Enjoy the Journey: Make the most of your motorhome adventure with an open mind and a sense of adventure.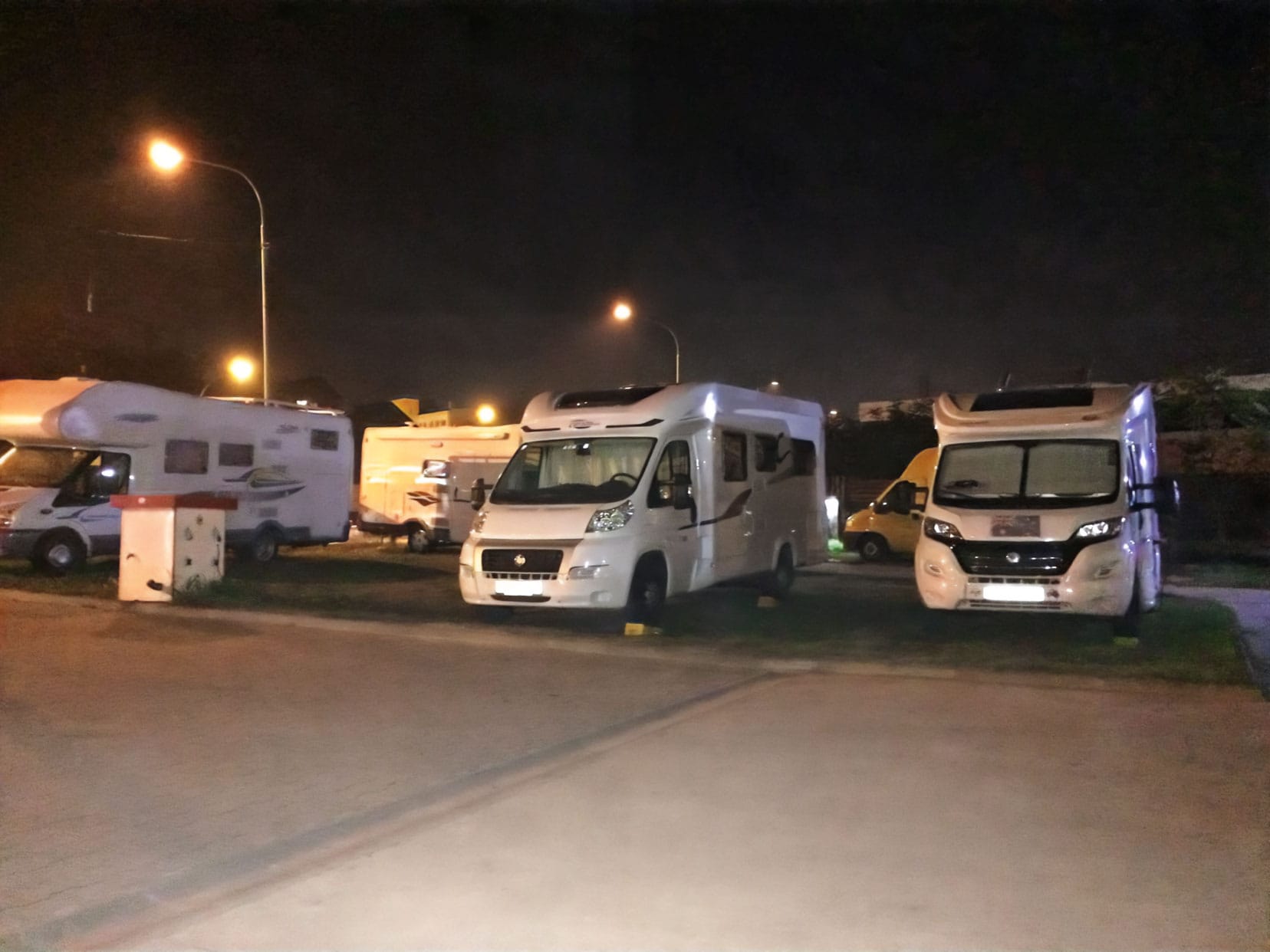 Motorhome Travel Tips For Beginners … That's A Wrap
The Journey Begins Here
That's a wrap on our motorhome travel tips for beginners. Our own first adventure would've been a breeze had we known these tricks earlier. But then again, part of the charm of road-tripping is learning through experiences and overcoming challenges.
Knowledge is Power: Equipped with these tips, you're now better prepared for your motorhome adventure.
Embrace the Adventure: Remember, each trip is a unique story waiting to unfold. Embrace both the expected and the unexpected.
Safe and Happy Travels: We wish you journeys filled with safe travels and happy memories.
May these tips guide you as you navigate the open road, turning each mile into a cherished memory. Here's to your upcoming adventures and the stories you'll tell! Happy and safe travels! 🚐
Pin and Save for Later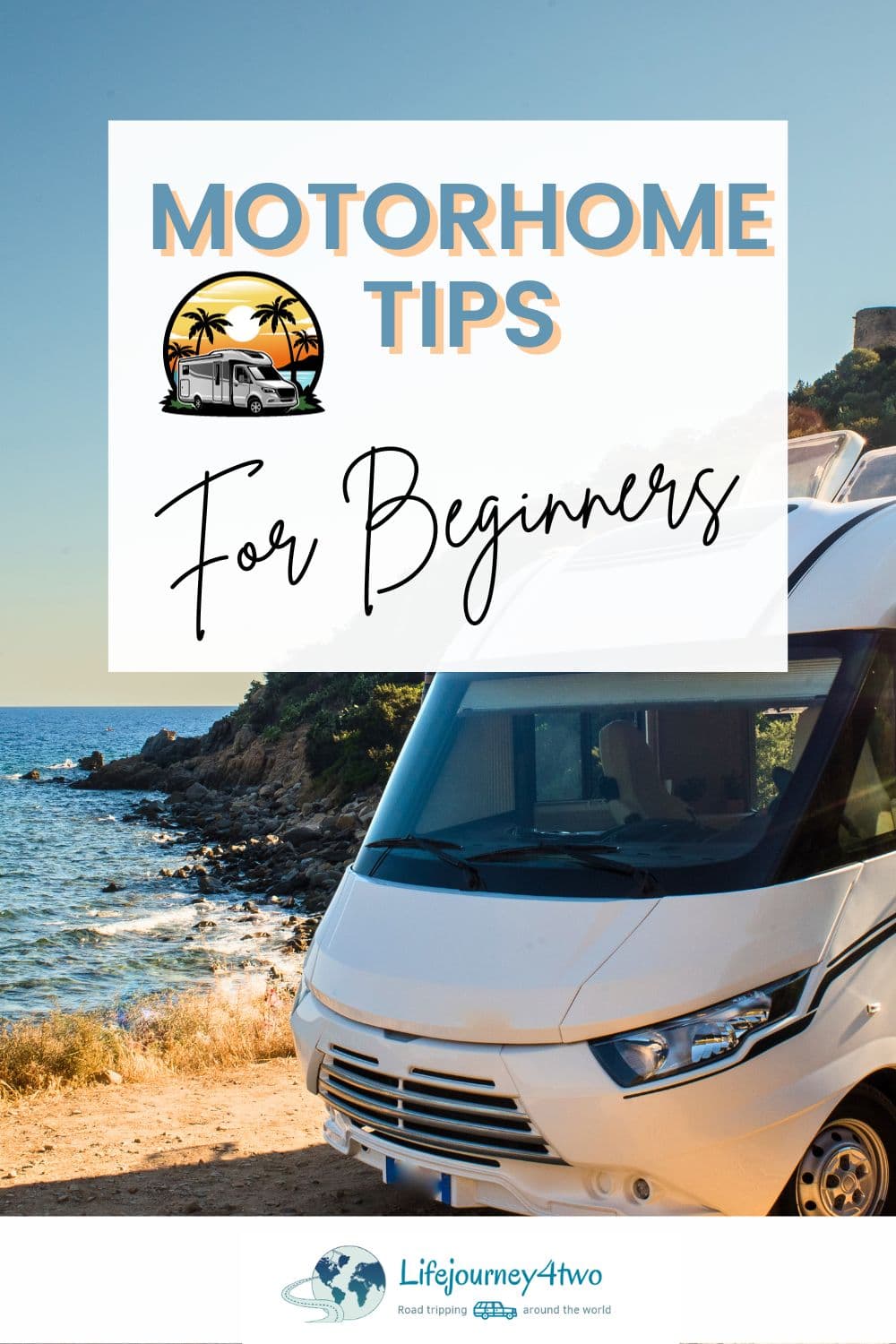 ⭐️ For Fantastic Motorhome Rental deals, check out Motorhome Republic today
PLANNING YOUR TRAVELS?
These are some of the travel resources we use when planning our trips.
For a more thorough list visit our Travel Resources page here.