Hiring a Motorhome
Hiring a motorhome awakened a special way of travel for us. One that still has us craving life on the road and the constant adventure of going with the flow.
There is nothing quite like having the freedom to roam wherever you like. To wander on a whim. A free spirit, laughing in the face of life's humdrum busyness and constraints. Motorhome travel allows you to call the shots.
We hired a motorhome and travelled through Europe for a year. This article will help take any stressors out of hiring a motorhome and includes many of the things we wish we'd known when planning our European trip.
A motorhome trip can be a dream but you do need to be prepared and read up on what you'll need to know.
So you'll want to:
Find out what type of motorhome or RV you should choose
Get an idea of the type of motorhome hiring options that are available
Know what to look for when hiring a motorhome or RV and the questions to ask
Have access to a free printable motorhome road trip planner
The information we've included here will steer you in the right direction when hiring a motorhome.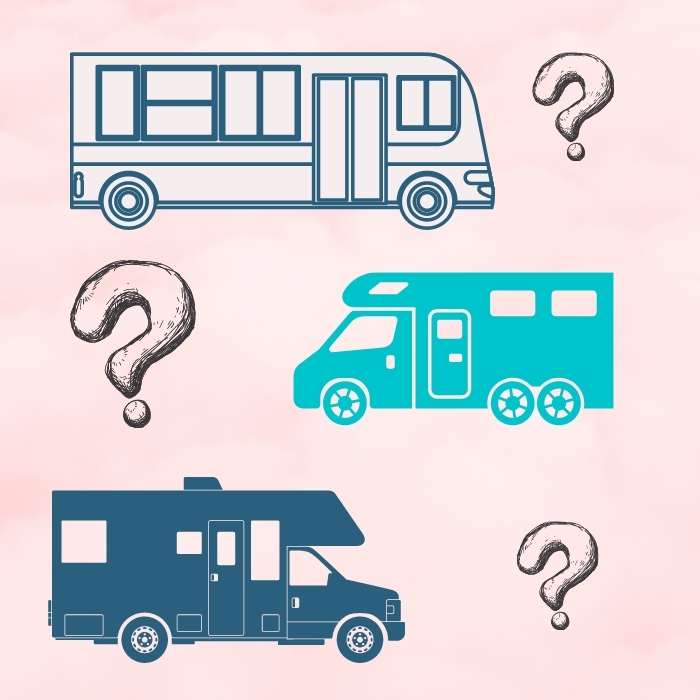 What Type of Motorhome Should You Hire?
Which motorhome you choose will depend on several things;
Your budget
The number of passengers
Your confidence in driving large vehicles
How long your trip will be
Whether you will be wild camping or staying at campsites with facilities
What creature comforts you'd like
There are many different types of motorhomes, RVs and campervans to choose from and at first, the differences between them can be confusing.
Below, you'll find a breakdown of what's what and this will give you an idea about which type will suit you best.
The Difference Between an RV, Motorhome and Campervan – in a Nutshell
The words RV (recreational vehicle), motorhome and campervan are often used interchangeably.
But are they the same or different? 
An RV
The term RV covers a wide variety of campers. They include vehicles such as a motorhome or campervan, as well as camper trailers and caravans. The word RV is used mainly in the United States (US) and Canada. This article will focus on motorised RVs, which are campervans and motorhomes.
A Campervan
A campervan is a van in which you go camping. So in theory, this term could include both motorhomes and motorised recreational vehicles (RVs). 
In practice though, a campervan generally refers to a smaller van that does not have a toilet. That being said, some also include the Class B motorhome in this category – which does have a toilet.
Confused yet?
Stay with me.
The variations of campervan can range from a converted small van, in which you may or may not be able to stand up, to a 7-metre long Class B motorhome with a bed, living area and inbuilt shower/toilet.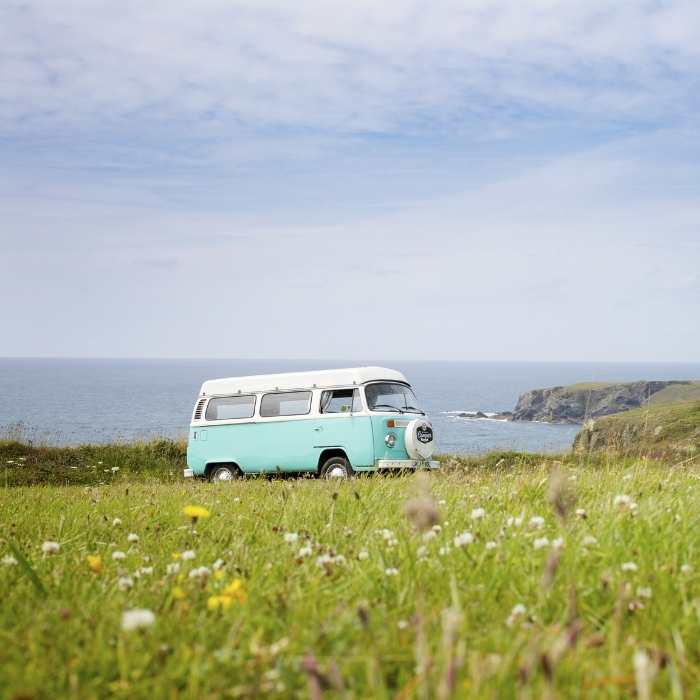 A classic version of a  'campervan'
A Motorhome
A motorhome is a motorised vehicle that generally has a toilet, kitchenette and sleeping area. The motorhome term is the most straightforward to understand, but there are three different classes. There are type A, B and C classes of motorhome. (There is also a B+ and a super C, which basically mean they are a big version of that class of motorhome).
Class 'A' Motorhome / RV
A 'Class A' Motorhome/RV looks more like a bus. It has a commercial, reinforced chassis and is more spacious and luxurious than other motorhomes or RVs. 
If you are looking for luxury, have a big family and don't mind driving a bus, then this option may be for you.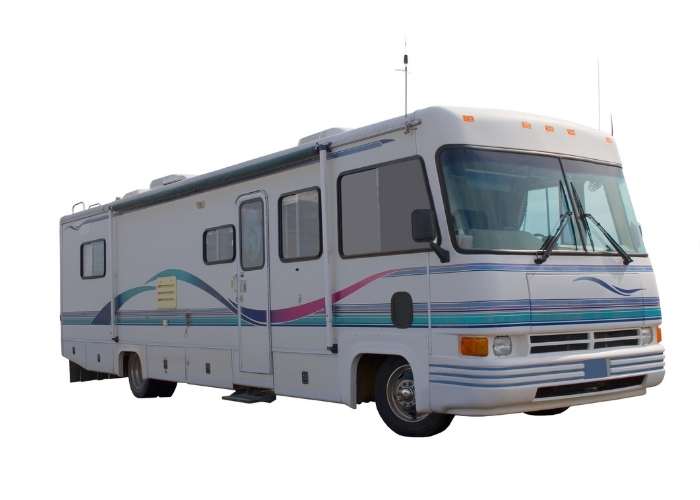 Class 'B' Motorhome or RV
A class B motorhome is the smallest of the motorhomes. It's a compact versatile van. This is the type of motorhome we used travelling around Europe for the year. There are also B + motorhomes that are a little larger.
These motorhomes are the easiest to manoeuvre and can fit into all campsites. Most have a wet shower, meaning the shower and toilet are one unit. A class B motorhome generally sleeps 2 people and the bed can either be fixed or convertible. We'd recommend getting a fixed bed/beds to save the hassle of making the bed up each night.
If you are a couple and will be spending a lot of your time outside hiking and exploring, then this type of motorhome is perfect. It has all the necessary facilities you'll need. However, the downside is that it is short on space and storage. This type of campervan hire tends to be the most budget-friendly.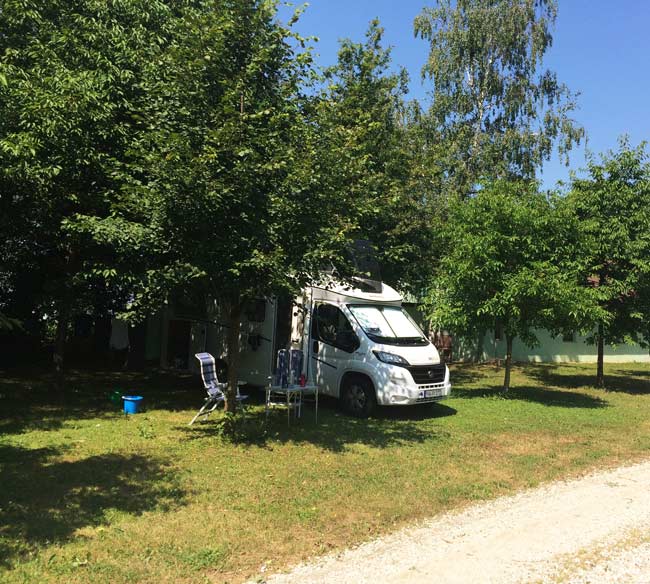 Our hired class B motorhome parked under the trees in a campsite in Slovenia.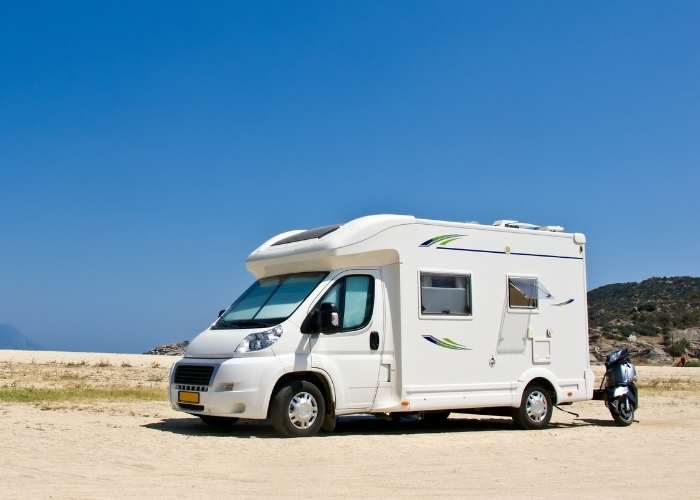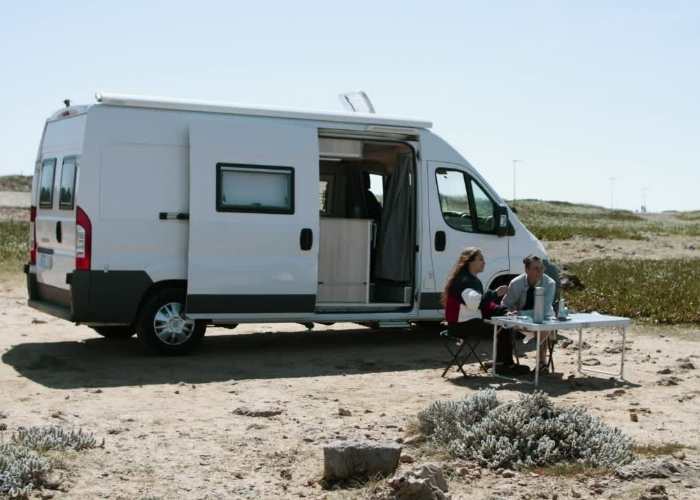 Class C Motorhome or RV
A 'Class C' motorhome / RV most often has a cab above the driver's seat and has more space than a Class B. The class C motorhome is the size between the A and the B.
As if it isn't already confusing enough! –  Why they are not ordered logically I do not know. 
In order of motorhome size, largest to smallest:   A > C > B 
If you are a family of 4/6, or a couple who is looking for more space, then this option will be a good one to hire.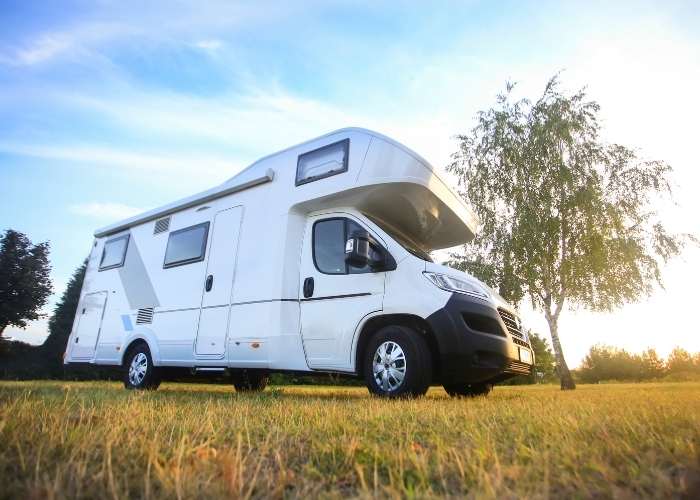 Inclusions that may or may not be included in your motorhome hire:
Flyscreens
Bike Rack
Generator
Microwave
Rear parking camera
GPS Navigator
Awning
Bedding pack
Outside chairs and table
Kitchen equipment, utensils, pots and pans
Pet passengers allowed
Unlimited mileage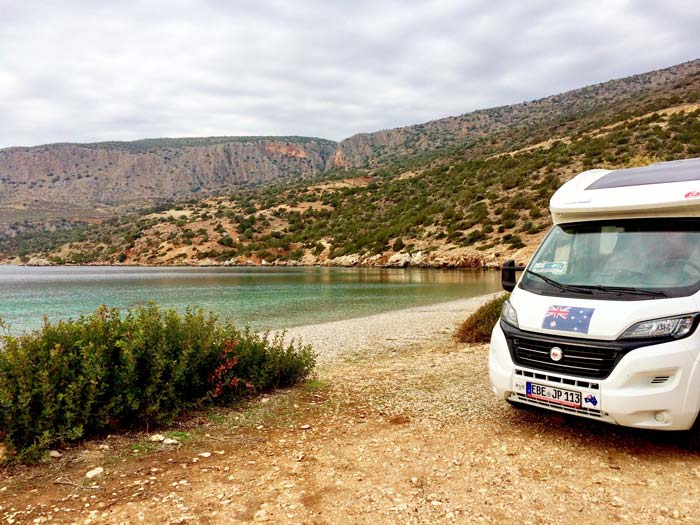 The Benefits of Hiring a Motorhome or RV
The cost of renting a motorhome is generally cheaper than paying for transport and hotel accommodation. You also have the added bonus of being able to prepare your own meals, saving on the costs of having to eat out.
If you were to look at buying a new motorhome or relatively new motorhome then that can be expensive. Add to that, annual insurance costs, breakdown cover, road tax, registration costs and possible winter storage costs – the amount of outlay can mount up. So hiring a motorhome can work out much cheaper if you don't intend to be using it all the time.
Breakdown Cover & Insurance
Hiring a relatively new motorhome reduces the possibility of breakdowns – which you definitely do not want to encounter on your road trip.
I bought an older model motorhome when I was younger, to travel in Europe for four months with the idea of selling it afterwards. Two months in, on a remote hilltop in Spain, it spluttered and jerked to a halt. Three weeks later, stressed and $12,000 poorer, the trip continued. I wouldn't recommend the experience. In the end, I calculated that it would have been cheaper to hire a modern motorhome in the first place.
When you hire a motorhome or RV, it normally comes with a 24/7 breakdown cover and basic insurance. This means you can relax on your holiday knowing that you're not going to be faced with the cost of a new engine!
Research shows that being out in nature, getting plenty of fresh air and escaping life's busy schedules is great for your wellbeing. And it's even better if you disconnect from technology for a while.
The choice of motorhome styles and layouts are extensive so you can pick and choose the exact layout and facilities that will suit you.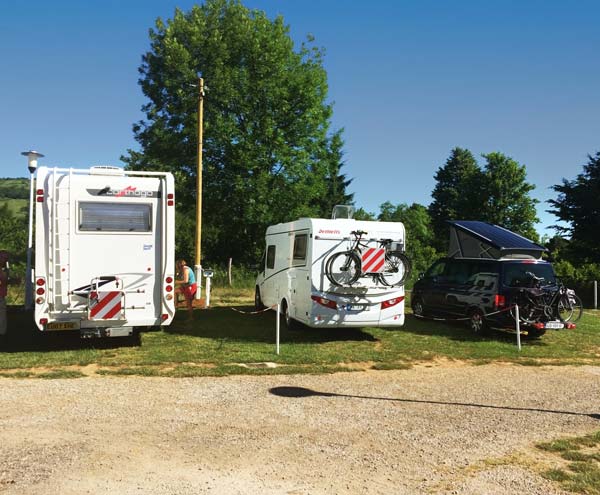 On our Croatia road trip: That's us in the middle, feeling a little small next to the English couple touring Europe on our left but more comfortable than the young couple on our right. 
Having your own private space has never been more important than in these uncertain times with the Covid pandemic still lurking. Hiring a campervan, motorhome or RV means that you can take a self-contained trip away and avoid the crowds.
Motorhome rental gives you the freedom to plan a flexible itinerary. If you love a place you can stay another day. You can move at your own pace and take a detour on a whim. Your sense of adventure can be let loose and sails adjusted depending on your mood. If you are wild camping there aren't any check-in and check-out times,  so you have the freedom to call your own shots. 
Where to Hire a Motorhome, RV or Campervan
Motorhome/ RV Rental Company
The first motorhome we rented direct from McRent and the second (5 months into our 12-month trip) we rented through Motorhome Republic. They were able to source the best deal for us, barter on our behalf and managed to get extras thrown in with the price.
We were so impressed with the help they gave us that we now are an affiliate. They use a variety of motorhome hire companies with thousands of locations around the world. The customer service we received from them was excellent. We did our own independent pricing with the same rental companies just to check and Motorhome Republic came back with lower-priced quotes.
Therefore to save lots of calling around to individual companies and to feel secure in the knowledge that you are getting the best deal possible, we would highly recommend Motorhome Republic.
The Motorhome Republic operates worldwide but there are many recreational vehicle rental companies out there to choose from.
We would recommend always checking the reviews for any motorhome rental company on Trustpilot. You will quickly get a clear picture of whether they are a reputable firm.
Private Motorhome and RV Rentals
As well as motorhome rental companies renting out their fleet of motorhomes and RVs, a new trend has begun with motorhome owners renting out their personal motorhomes and RVs.
One of the top companies through which you can hire a private individual's RV in the US is RVShare. The site includes a variety of motorhomes ranging in price from about $125 to $330/day. You can also read reviews left for each owner and their RV.
Those motorhomes listed on RVShare include 24/7 breakdown and basic insurance. One thing to note is that in the US and Canada it is common for an extra charge to be added for extra mileage.
If you are looking to hire a motorhome privately in Europe then Gobooney has good reviews. Avoid 'Camptoo' – I've read terrible feedback about them.
Remember to check Trustpilot for reviews and feedback on the relevant company that you consider using.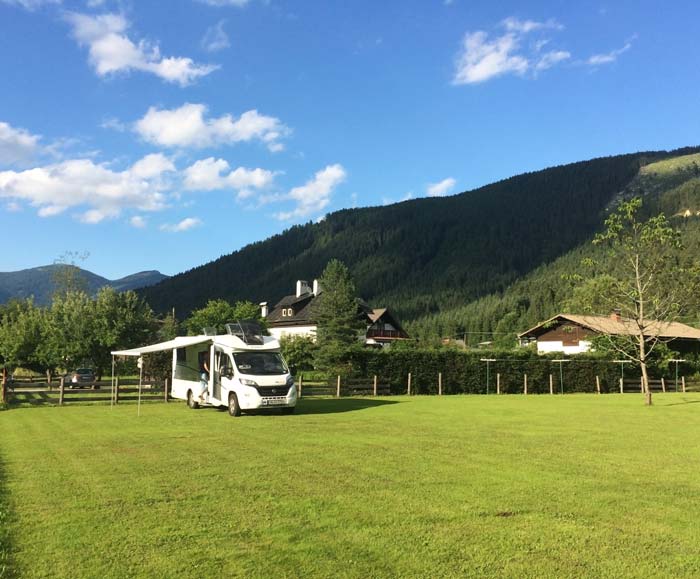 Our hired motorhome in Austria
Questions to Ask When Hiring a Motorhome, RV or Campervan
What is the excess payable on the motorhome insurance in case of an accident?
Check with your own travel insurance about whether they cover the excess on motorhome hire. Our travel insurance cover we had at the time (HBF Australia) covered the excess of 1500 euro. This was great as we had a couple of 'bings' on our travels and therefore two lots of 1500 euro excesses to pay. 
What type of heating/cooling does the van have? 
Our first van only had heating whereas the second had both heating and cooling. The cooling was a blessing when the days were really hot.
Does the heating/cooling work with electricity or gas?
As we were often at free sites or wild camping, with no electricity, we needed the heating to be run from the gas. Sometimes it was more economical and speedier to put the gas cooktop on for a bit to warm the van (we had a window open slightly to allow airflow). Our cooling could only be run on electricity.
How many gas bottles are there?
Having two gas bottles will give you a buffer until you are able to refill the other. We had two 11kg bottles.
What is the layout of the beds?
Are they drop down, easy access or do you need a ladder? Two beds or one double? Just consider how agile you are when choosing these options. Also, making the bed can be difficult if you don't have easy access. 
Do you get camper chairs/picnic table included?
Is the bedding supplied?
Are plates and cookware included?
You may want to buy some extra plastic containers for food storage as they won't be included in a kitchen pack.
Does the motorhome come equipped with levelling blocks?
These come in very handy when you are parked on a slope.
Is there a bike rack attached?
We bought a couple of bikes on our travels which were great for exploring the local areas. 
If travelling in winter – do you have snow tyres on the motorhome?
Are snow chains provided? Some countries stipulate that you must have snow tyres between certain dates, and in some, you must also have snow chains.
Does the motorhome have the necessary equipment legally required by the specific country/countries?
Reflective vests, a warning triangle, and a first aid kit are required by most European countries. Check out the RAC page for their Driving in Europe Checklist.
Do I have unlimited mileage or will I be charged for extra mileage? 
What countries does the motorhome insurance cover you for?
If you are travelling to other countries, you need to check that the motorhome insurance policy is valid for those countries. We asked for some excluded countries, such as Bosnia, Serbia and Albania and these were added at no extra cost. (But, we could not visit Bulgaria, Romania or Morocco with the motorhome)
Does the tank need to be full when I return the motorhome?
Can you have a pet in the motorhome?
Extra Tips for Hiring a Motorhome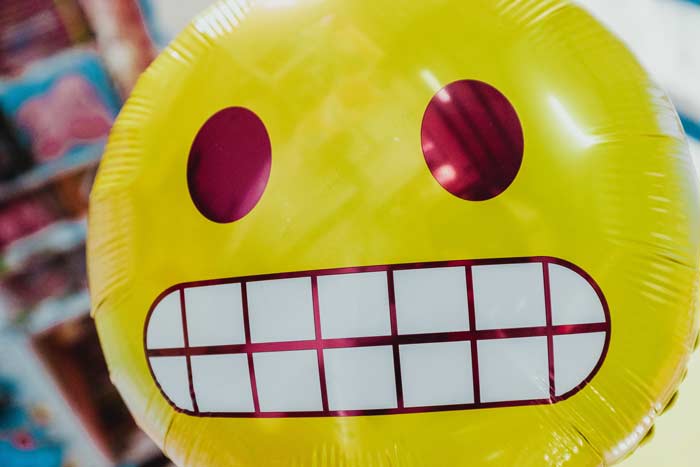 Many motorhome rental companies state that the minimum age for hiring a motorhome is 25 and the maximum age is 70. Regulations and age ranges do differ in different countries but these are the most common.
Depending on your age and the weight/size of the motorhome you may need to have a special class of licence. Check with the motorhome rental company to check that you will be compliant. The regulations differ between countries. Most motorhomes can be driven on a normal licence.
If you aren't used to driving a motorhome or RV allow yourself a little time to get used to manoeuvring it before you put yourself in the midst of busy traffic.
If you fly long-distance to the destination where you are hiring the RV or motorhome give yourself a couple of days in a hotel or stay in the motorhome close to the pick-up destination. You don't want to be driving tired in busy cities or for too long a distance. It is also difficult to take in all the handover information, (where you are given a rundown of the motorhome functionality) while struggling to stay awake.
If hiring your motorhome from a depot  – check the opening times and the drop-off and pick up times.
Video record the motorhome handover so you can refer to it later.
Be aware that if you are not used to driving a motorhome – it can sometimes be a little stressful. We found that lightening the mood by taking on a funny persona a good stress buster. Hence we were Lady Penelope and Parker quite often on our travels.
READ MORE: Driving Personas: Lady Penelope and Parker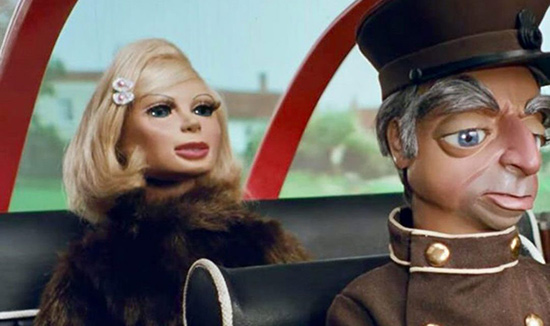 Planning your Motorhome/RV Trip
This FREE Motorhome/ RV Travel Planner is perfect for planning and recording your travels. With 23 pages, including travel journal pages,  budgeting, checklists and so much more.
Download now and start planning your next road trip adventure.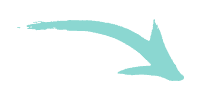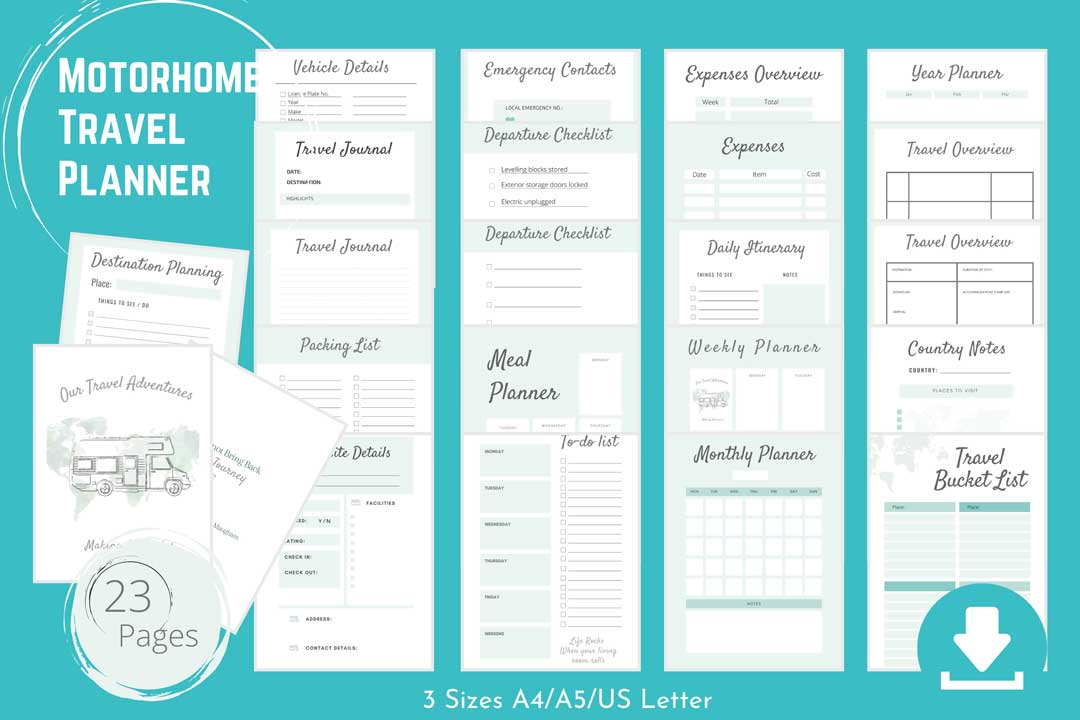 As part of your planning, and if you are new to motorhoming check out this post: 
If you are planning a motorhome trip in Europe these articles may give you ideas and inspiration or check out our Road Trip Page.
What to Bring on Your Motorhome / RV Trip
Driver's Licence and International driver's licence if required
Credit card for the refundable deposit
Soft luggage that can be compacted down when you have unpacked in the motorhome
Kindle or e-Reader and travel games for relaxing and rainy days
Ziplock bags come in handy for bits and pieces
Pack minimally to save on storage space – especially if you are in a class B motorhome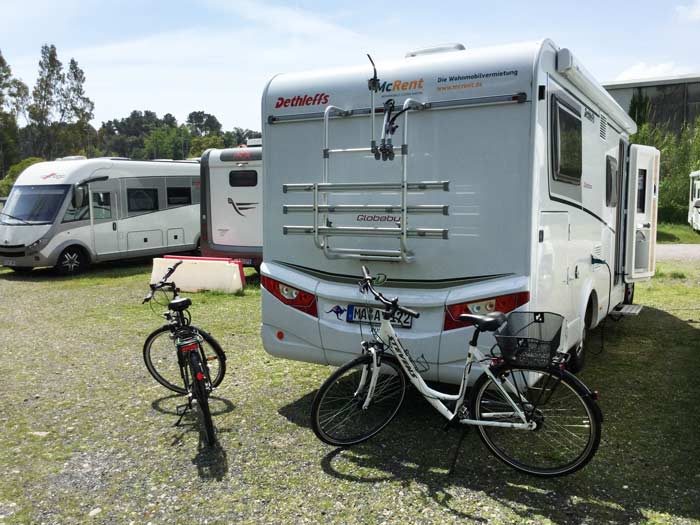 Bikes are handy to have with a motorhome because you can leave the motorhome hooked up and explore the area by bike. We saw plenty of stunning scenery taking to the bike paths along rivers and canals. 
Useful Apps to Use on a Motorhome or RV Trip
Costs of Motorhome Hire
These are the costs you'll need to consider:
 Refundable Deposit > Normally around $1500 or 1500 euros payable by credit card. If you are due the refund it is normally refunded within 21 days after return.
Cost per night – This will vary considerably depending on the class of motorhome you choose, the length of hire (discount for longer periods), one way or return to the depot, whether you are hiring in peak, shoulder or offseason. Get a quote here to get an idea and to compare prices.
Campsite fees
Fuel 
Refill cost of gas bottles
Toll road fees
Final Thoughts on Hiring a Motorhome
If you're still reading and have got this far – well done! There are heaps of tips and useful information included to make hiring an RV/motorhome easier for you. 
Motorhome life is a fantastic way to travel and this post will help you think about all the options available to you and what to look out for when you hire a motorhome. 
Please reach out to us with any questions that you might have and we'll do our best to help or point you in the right direction. 
If you enjoyed this post and found it useful don't forget to share it on social media. 
This post may contain affiliate links. This means that we may earn a small commission from purchases you make through our links, at no extra cost to you. Thank you for supporting us. For more info, read our Disclosure Policy.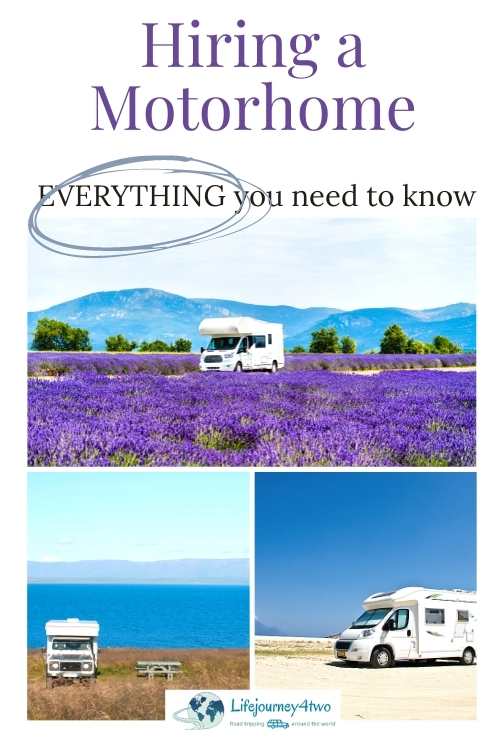 If you enjoyed this article, you may like these FREE RESOURCES:
FREE Travel Guides (many countries)
FREE 23-page Travel Planner, including menu planner, journal pages and budgeting)
FREE Phone Wallpapers
FREE Photo Ebooks
Monthly Travel News 
Arrange Your Travel Insurance
Get a quote from World Nomads - one of the best options for travellers. Find out why here.
Book Your Accommodation
We use Booking.com and Tripadvisor to find accommodation that suits our budget and to get a great overview of available specials and deals. 
Travel Gear and Accessories
We've been on the road since 2017 and have added items we've found useful to our Lifejourney4two page on Amazon  
Car Hire
We use  Rentalcars.com to find the best car rental deals.
Motorhome/Van Rentals
If you are looking for a motorhome or van rental - we highly recommend the Motorhome Republic who can find the best deals worldwide.
Finding Activities to do
We use Get Your Guide and Viator to get ideas of what to do in a place - sometimes it's best to get tickets online and jump the queues.
Flexible Accommodation Options/ Or Finding someone to look after your pets
We often use house/petsitting as it really makes our travels much more affordable - as accommodation is FREE
Get 25% off  Trusted House Sitters by using our link here: Join Trusted House Sitters either as a house sitter or if you want to find a house sitter.
Photography Prints and Products
Shop our ETSY store for digital downloads of our best photos and our unique photographic designs.